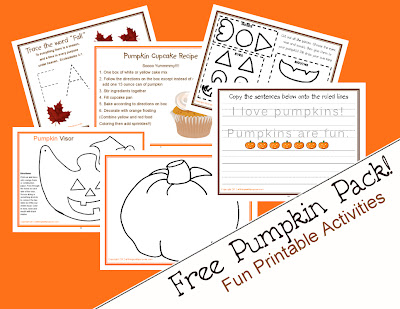 We're
really
excited about this fun Fall Pumpkin Pack of activities!! Almost
20 pages
chucked full of games, coloring activities, letter tracing and handwriting, cutting practice, history, grammar, recipes, jokes, stories, crafts and more! And best of all… it's free!! Print a copy for yourself, and pass the link on to a friend. Teachers, home educators, moms, grandparents (and anyone else for that matter) will enjoy completing these projects and activities with your kids of all ages.
Just click here to download: Free Pumpkin Pack
Note: For some reason, my computer printed this weird when I did it straight from the web. You may want to save it to your computer and then print for optimal results!