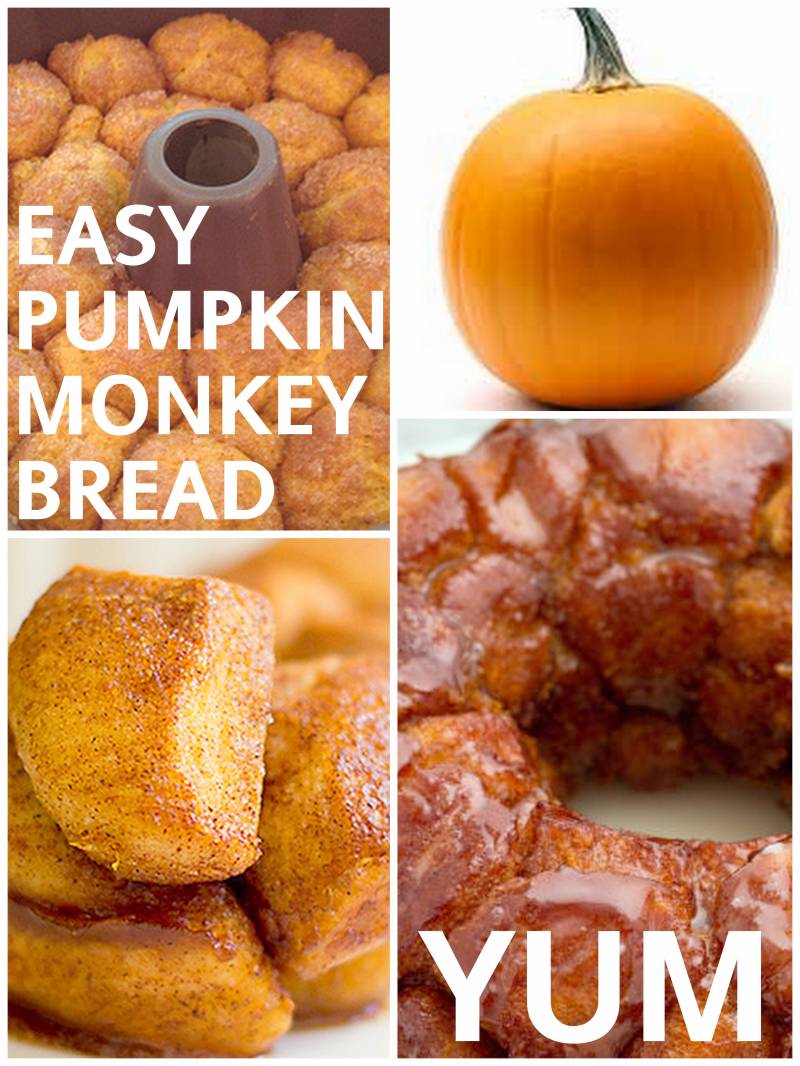 Mmmmmm.
That's all I've got to say. I pinned several monkey bread recipes on Pinterest a while back and just recently remembered to give one a try. Upon checking out the actual recipe, I discovered it to be a bit too complicated for my taste. This is not the "tube biscuit" recipe most people will be familiar with, but a made from scratch version. Here is what I came up with, combining the made from scratch version with the traditional tube biscuit recipe. It's super easy and super addicting!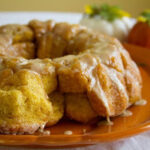 Pumpkin Monkey Bread
Ingredients
2

Tubes of Crescent Roll

or something similar "tube biscuits"

1

Cup

of Pumpkin Puree

canned or fresh

1

Tbl Cinnamon

or more to taste

1

Tbl Nutmeg

or more to taste

1

Stick of Butter

1

Cup

Brown Sugar

1/4

Cup

Cream Cheese

2

Tbl Confectioners Sugar
Instructions
Roll dough into quarter size balls.

Mix pumpkin puree, cinnamon and nutmeg together.

Coat dough in mixture: stirring together in a bowl or shaken in a zip lock bag.

Place dough mixture in a greased bunt pan.

Melt butter and mix together with brown sugar. Pour over dough.

Bake at 350 degrees for 30 to 35 minutes until golden and baked all the way through.

Let set for 10 minutes, then turn over and remove to a plate.

Soften cream cheese in microwave until it is thin, almost liquefied (roughly 30 seconds).

Add confectioners sugar and stir. If mixture is still too thick to pour, add a little milk.

Drizzle over bread and serve warm!