Let's talk rain boots…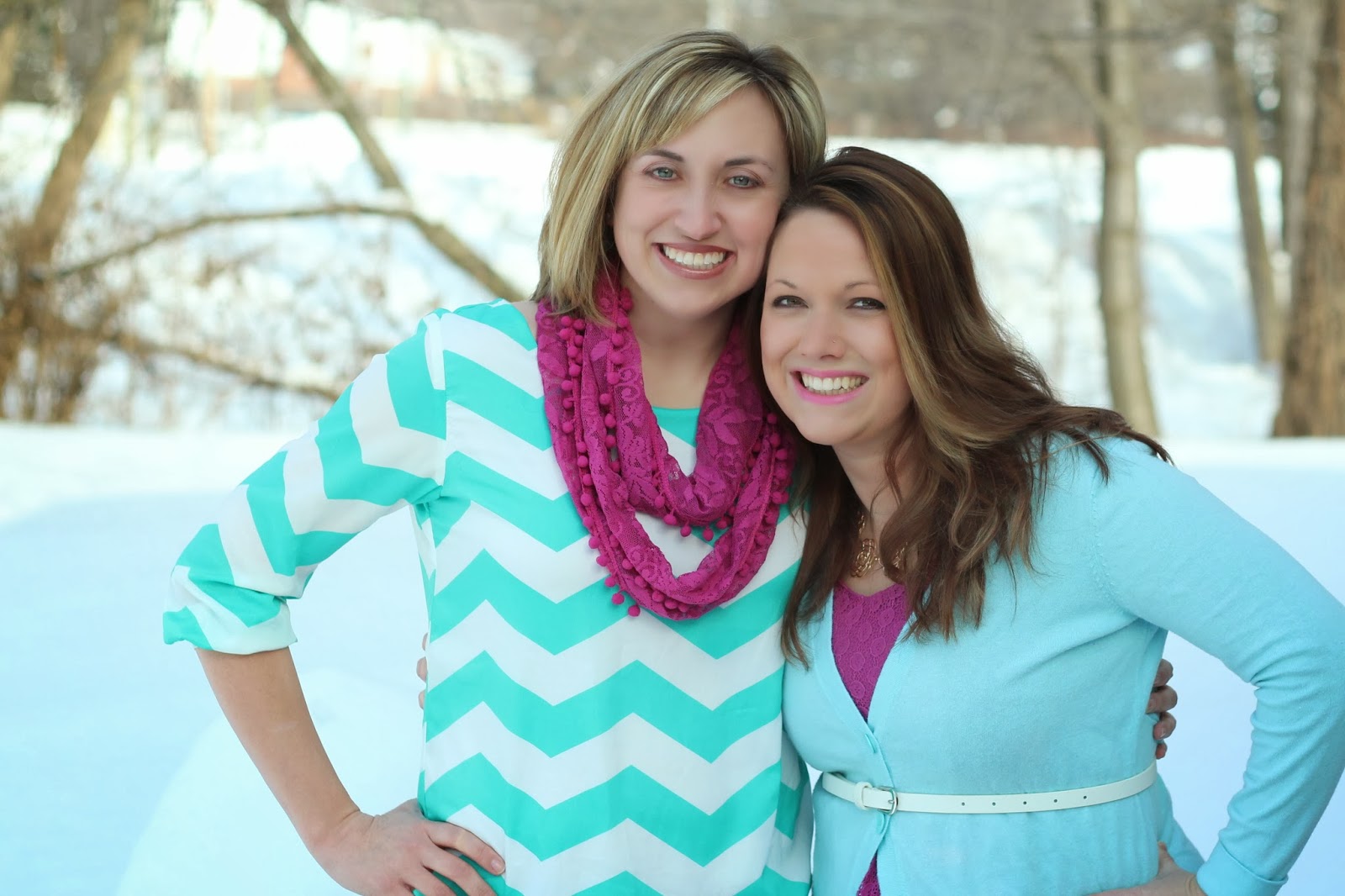 Let's talk fun colors…
What a GORGEOUS color!
Julia's shirt: Franchesca's, Scarf: Charming Charlie, Pants: New York & Co
Sarah's Sweater: Old Navy, Leggings: Hue (slimming), Necklace: Charlotte Russe
Let's talk Spring fashion…
I think neutrals and Gold jewelry is still going to be big this Spring, but fun colors are also big after coming out of a dreary Winter! Nautical prints and colors are big: Red, White and Navy. Also, stripes continue to dominate. Chevron is on the way out because it's been so big for a while now, but it's still fun! Geometric styles are also still in! Southwestern is on the out.
Boyfriend jeans are coming back in as well as other wide leg option pants for all you that are tired of the skinny! I have relished in the glory of skinnies and leggings with tunic length shirts, as it has been awesome for my body type and pouch hiding abilities. I will be sad when they do go, but until then I am keeping the trend going strong! I still love the look of a cuffed pant leg on a skinny, or even a tight roll. The boyfriend jean rolled up a bit on the bottom with a flat is also fun. BUT I'm not sure it will flatter my short, apple shaped figure.
What are you MOST looking forward to wearing this Spring?