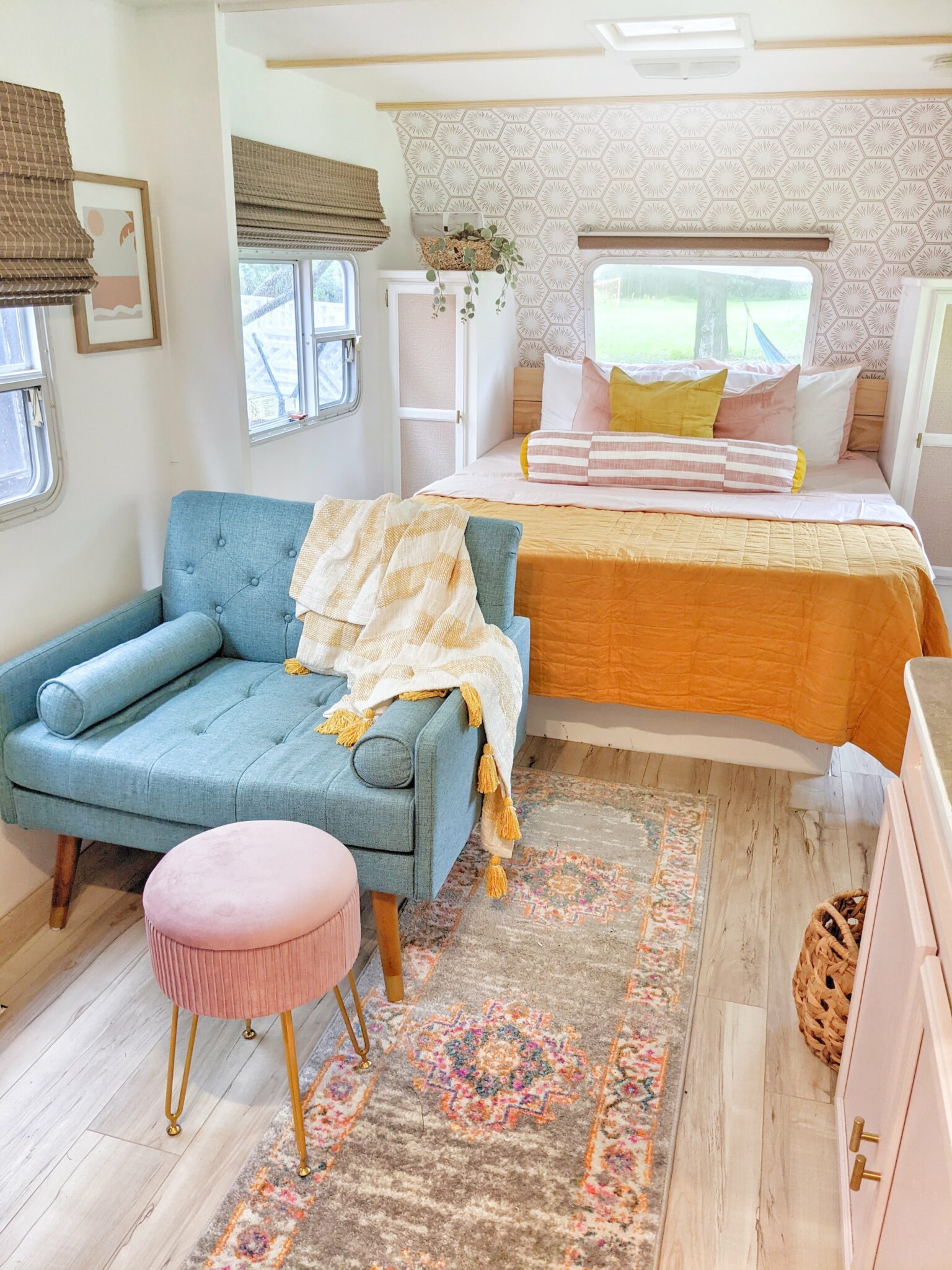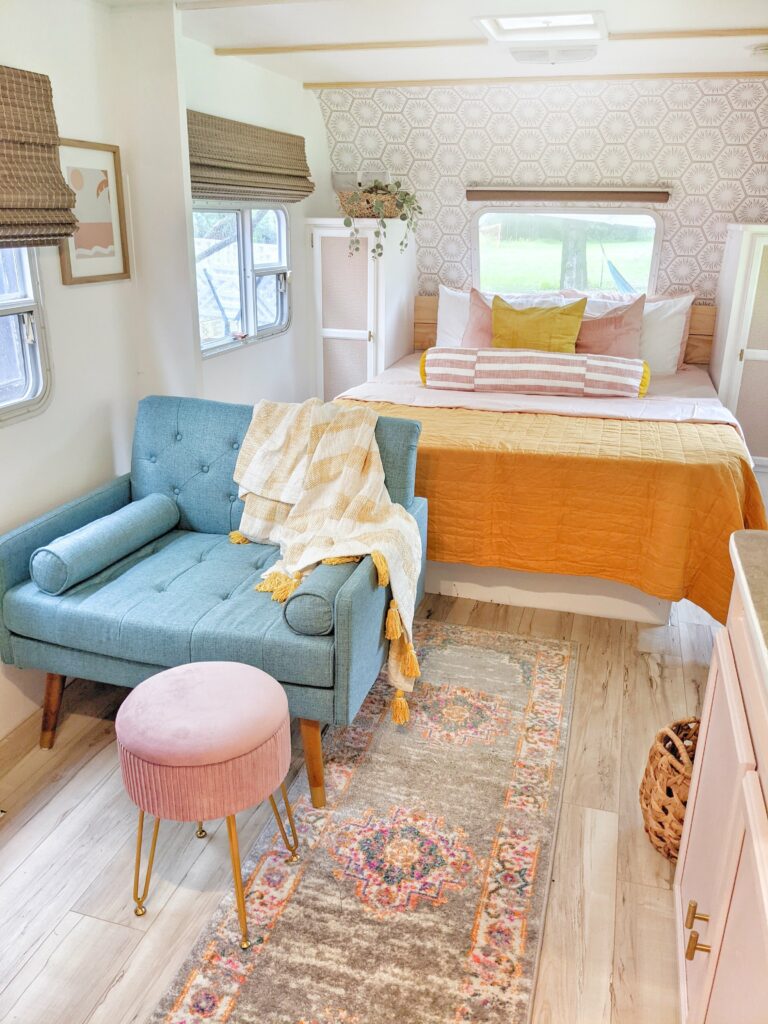 2003 Trail Cruiser RV Renovation
We're making progress! I'm so excited about how this little camper is turning out. I still have a ton to do, and there are things I'm still playing around with. For example: I'll probably paint the fridge black instead of white, I still need to do trim work and finish flooring, work on bathroom and bunk room, etc. But, can we all just appreciate the progress that has been made here??
Available for Presale
This camper is now available for a presale! This means you have the opportunity to lock in a sale before this RV is finished. Our past RVs have sold within hours of listing, once all renovations are done. With the presale option, it gives you a little more time to get finances in order and provide input on the finishing touches. If you are interested in presale details, please reach out to me via email or on Instagram!

Get the Look
I wanted to share an updated list of sources since I have been finalizing everything. Here is where you can find the items used here:
Roller shade – IKEA
Bolster pillow – Target
Wall art – DIYd
Pink sheets – Target
Throw pillows – IKEA
Paint Colors
We used Behr Ultra Scuff Defense paint on the walls in Ultra Pure White. Remind me never to use pure white again. I love the way it looks but I always forget how much longer and how many more coats it takes to cover. TIP: go with a white that has a little bit more pigment in it so that it covers better. My favorite whites that cover better are Behr Marquee "Cameo White" and Behr "Painters White."
On the kitchen cabinets I used Behr "Rosewater." I was going for a soft, dusty rose color and I really like how it turned out.
[twenty20 img1="80368″ img2="80141″ offset="0.5″]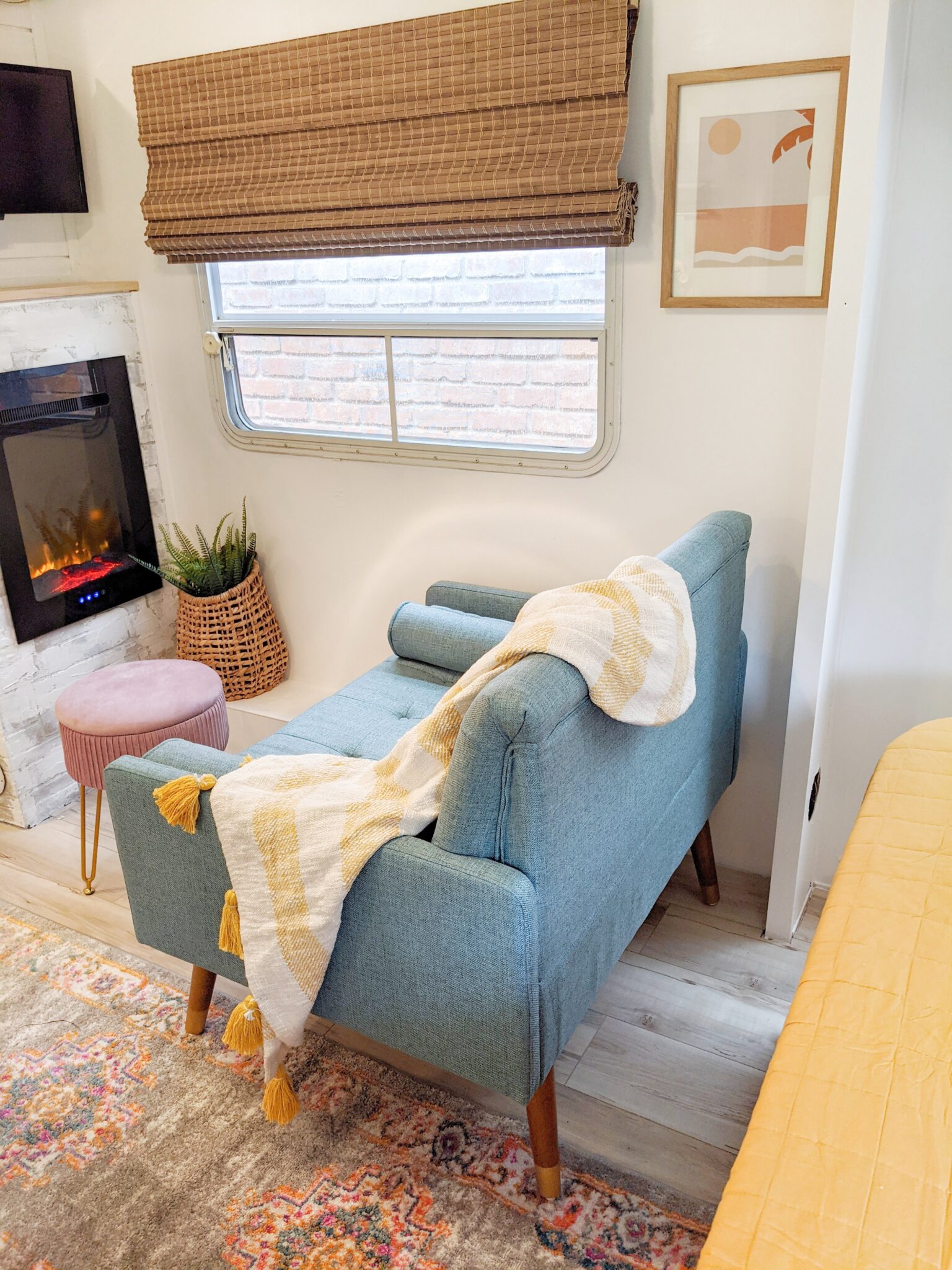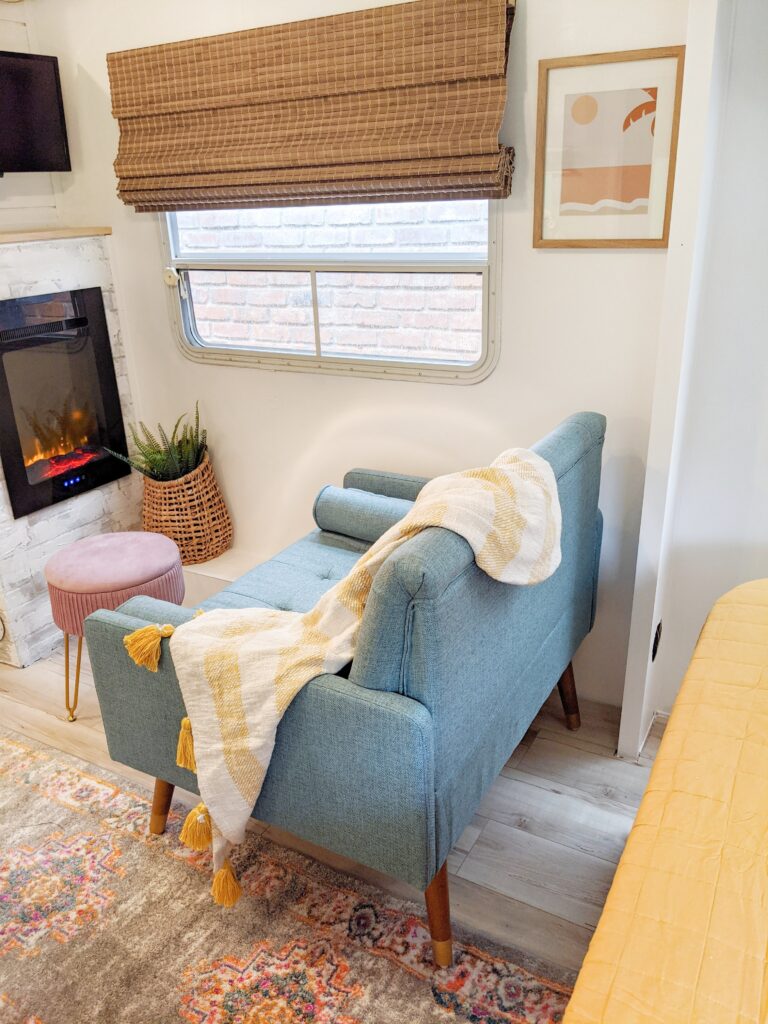 Updates to the Exterior
We have been working hard on exterior updates as well. First, we used a heat gun to remove all the old decals and sanded everything down really well. We power washed and rolled on primer. We then painted using Behr Exterior latex paint in "Marshmallow Whip." I used my favorite caulk on all the seams and sealed the roof up really well using Henry's Tropicool roof coating and sealant caulk.
We used a Mr Clean Magic Eraser mop to clean up the awning and repaired some tears using Eternabond tape. I also resealed the underbody with new polyethylene fabric and caulk to keep out moisture. It's not done, but it's looking better than it did!
[twenty20 img1="80369″ img2="80138″ offset="0.5″]