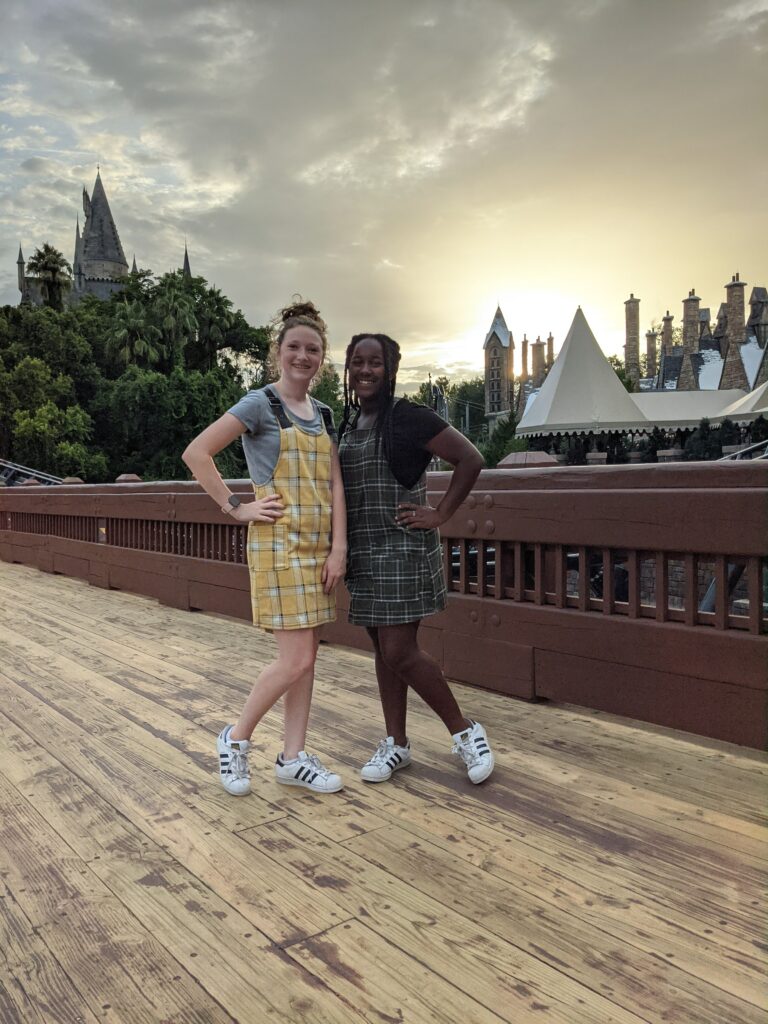 Location
Islands of Adventure – Universal Orlando Resort
Type of Ride
Launched rollercoaster
Hagrid's Motorbike Adventure
Hagrid's Motorbike Adventure ride is an unforgettable experience! In this lesson on care for magical creatures with professor Hagrid, your magical motorbike will take off fast, twisting and turning sharply to its many destinations. You will get a close-up encounter with creatures such as the giant, blast-ended skrewt, and Fluffy, the three-headed dog. Just as you think your lesson is over, more unexpected surprises are along the way, including an unexpected trip to the forbidden forest! But don't worry, with Hagrid's knowledge of navigating the Forbidden Forest, he is able to get you and the rest of the class back to the school. The adventure is so thrilling and dangerous that you'll understand why Hagrid doesn't want you mentioning the trip to anyone back at Hogwarts!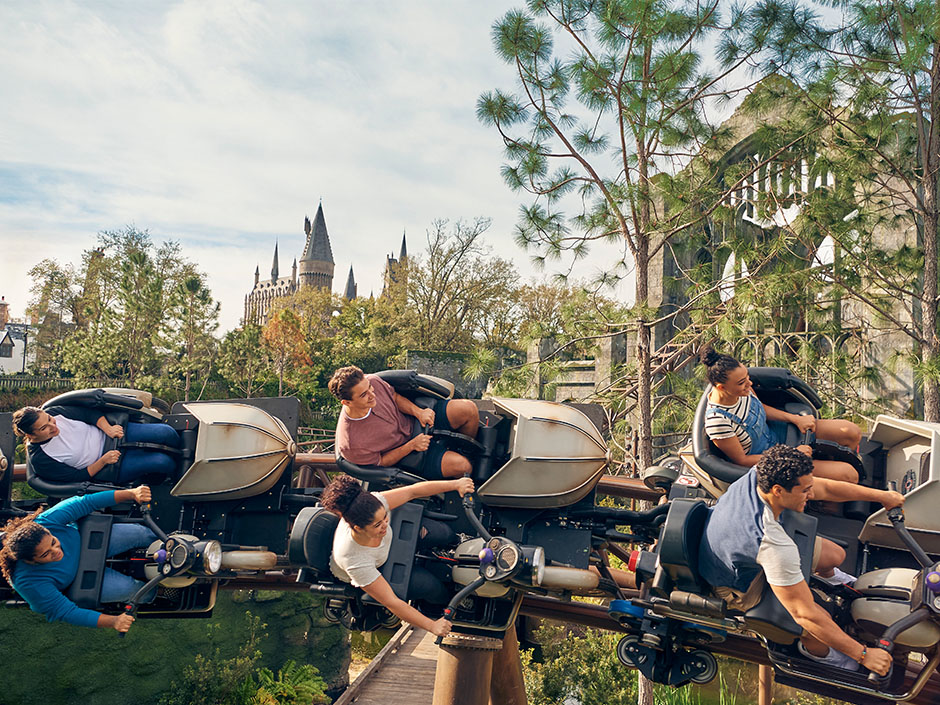 Location
Located in Hogsmead of Universal's Islands of Adventure. The entrance is past the Hogwarts Express and in between the two locker stations located right next to the entrance of the ride.
What Age is it Best for?
I recommend ages 10 and up. This ride is intense and loaded with lots of surprises. Moments in the dark and loud noises may also frighten young children.
How to Ride
There is a standby line, Express lane, and single-rider line available for this attraction. Expect to wait at least one hour for this attraction in the standby line (on busier days, the line is typically over an hour and a half wait). The single-rider lane has a shorter wait time, but your party will be separated.
Will I get Motion Sickness on this Ride?
I definitely recommend that you skip this ride if you are prone to motion sickness. In addition, you should skip this ride if you have blood pressure issues, neck, back, heart, or any other condition that may be aggravated by this adventure.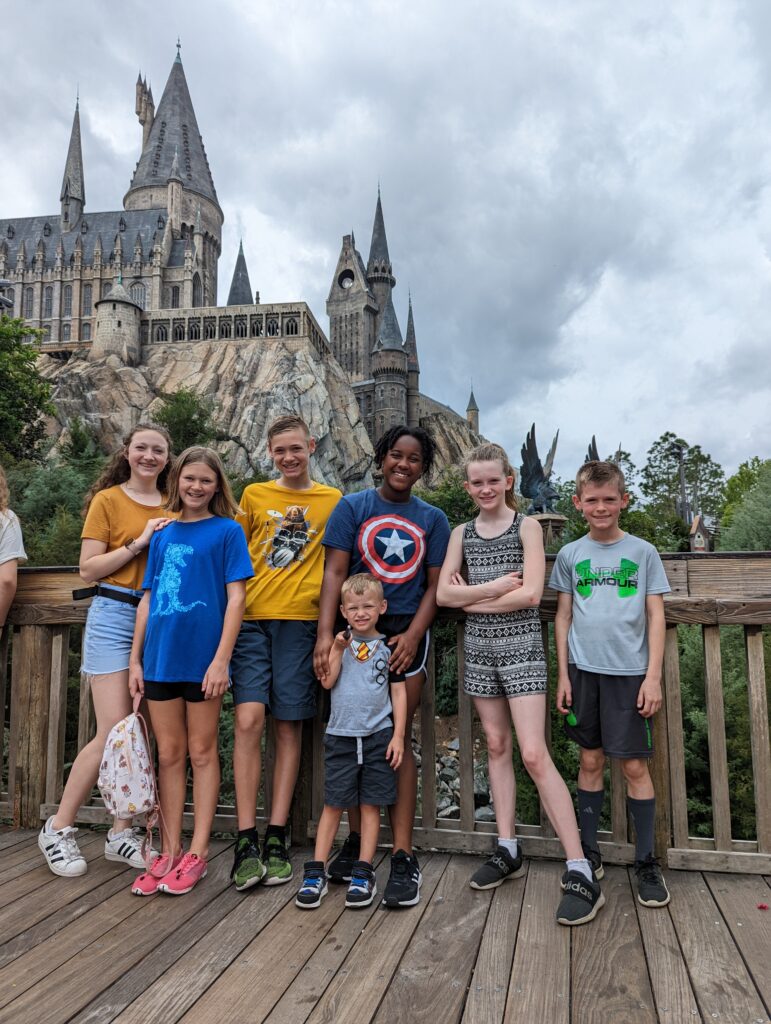 What Items Can I Take on This Ride?
Waist packs are allowed, as well as small items that securely fit in your pockets. Other bags, large items, or loose items that cannot fit in your pockets must be placed in the lockers provided. Small lockers are free but the larger lockers are not.
How Many People Fit it a Row?
This ride fits two people per row, and there are seven rows in total. One of the two per row will either get a seat on the motorbike, and the other will get the pod.
Can Children Ride on Your Lap?
Children cannot ride on your lap. If you wish to take children with you on this ride, they must meet the 48″ height requirement before riding.
Are there Ride Photos Available?
Ride photos are available, and you can view them after exiting the ride. Universal photos can be purchased.
Accessibility
Must be able to transfer out of the electric vehicle into a wheelchair for the queue. Must be able to transfer out of a wheelchair for this attraction independently or with the help of a person in their party; Attraction Team Members may not assist. There are no weight restrictions for any of the Universal Park attractions, but it is highly encouraged to try the test seats outside each of the attractions' entrances before riding.
Insider Tips
If possible, try to ride this attraction at night; it is such an incredible experience! Keep in mind, however, that the wait time may incline at night for this reason.