I'm excited to share another post written by my daughter, Natalie! Natalie has shown an interest in writing, and I'm happy to provide her with an area to grow and fine tune her abilities. I hope you'll be hearing more from Natalie on a regular basis.
To read Natalie's other posts, go here: Natalie Lemp

Steel Vengeance
Steel Vengeance is the new record breaking hybrid coaster at Cedar Point, Ohio. Most of you probably know that Steel Vengeance used to be called the Mean Streak. I was never on the Mean Streak, but I have talked to a few people that were. Most folks know that the Mean Streak was rough and terrible, and ridiculously bumpy.
I can tell you that I have been on Steel Vengeance.
It all started when our whole youth group decided we were going to head to Steel Vengeance first. "I'm probably going to just wait for them until they're off of the ride." I said to myself. After we devoured our sandwiches, we all ran like we have never ran before.
Well, actually, we thought running was too tiring, so most of the time we skipped like we have never skipped before!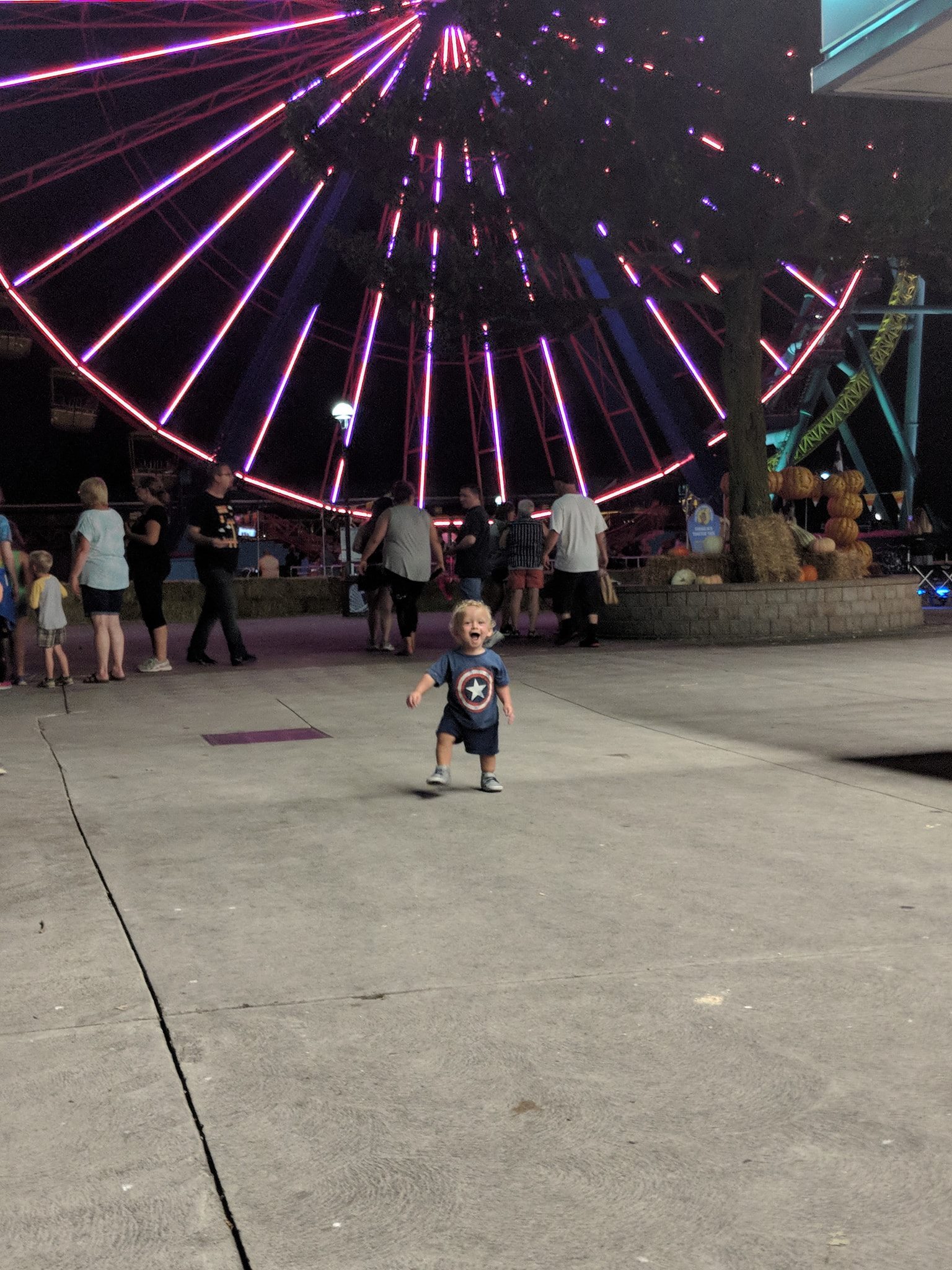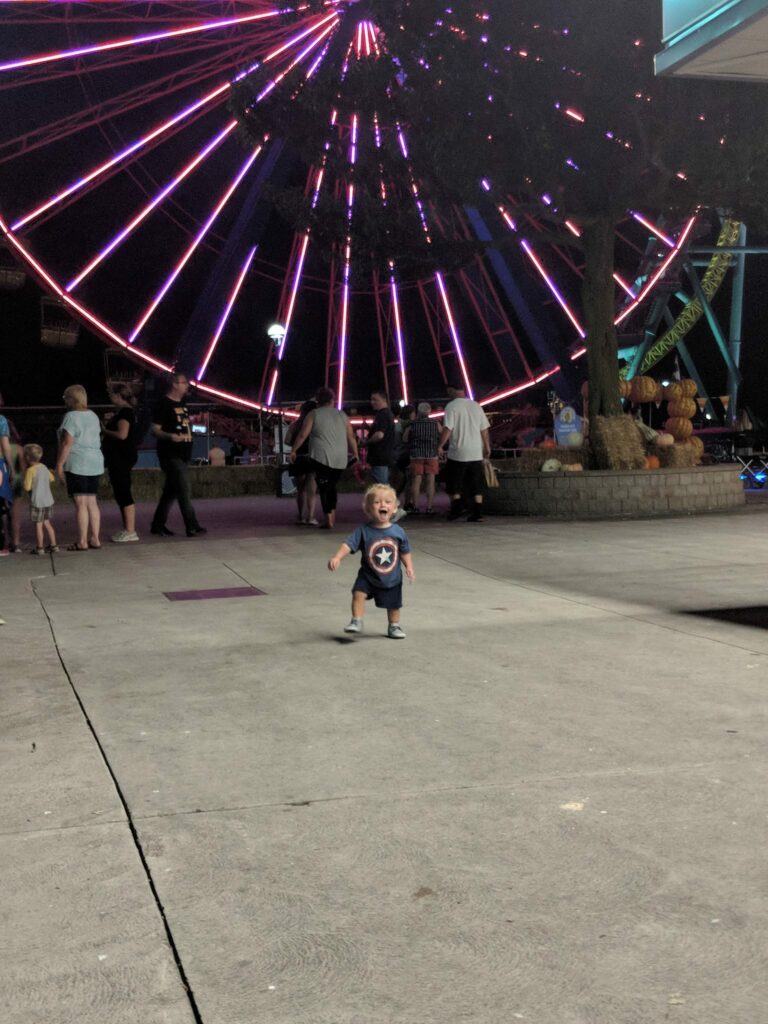 As soon as we got to the line, I asked the worker standing at a booth if there was an area where I could sit and wait for them. "I'm sorry, your only option is to wait outside of line." He said. Hearing those words made me sick to my whole body. "Sorry Natalie you're just going to have to wait in line with us. You will be fine!" said Mr. Tim. " But- what if I don't want to go on?…" I panicked. He told me I didn't have to go on, and it was my choice. Still, looking at that roller coaster go down the giant drops, twisting this way and that, made me tear up.
One of my friends, Jamie, saw me crying (even though I wasn't crying out loud). "Natalie, if you don't go on, you will be waiting in this 1 1/2 hour line for nothing! It's your choice though. You have an hour and a half to decide. We are not forcing you." Another one of my friends, Allison, stood up too. "I can sit with you!" she exclaimed excitedly. At that point, I realized how great all of my friends are.
That made me smile, and stop crying. I prayed that God would give me courage to go on. That's when I finally said, "I'm doing it!" Everyone's face lit up.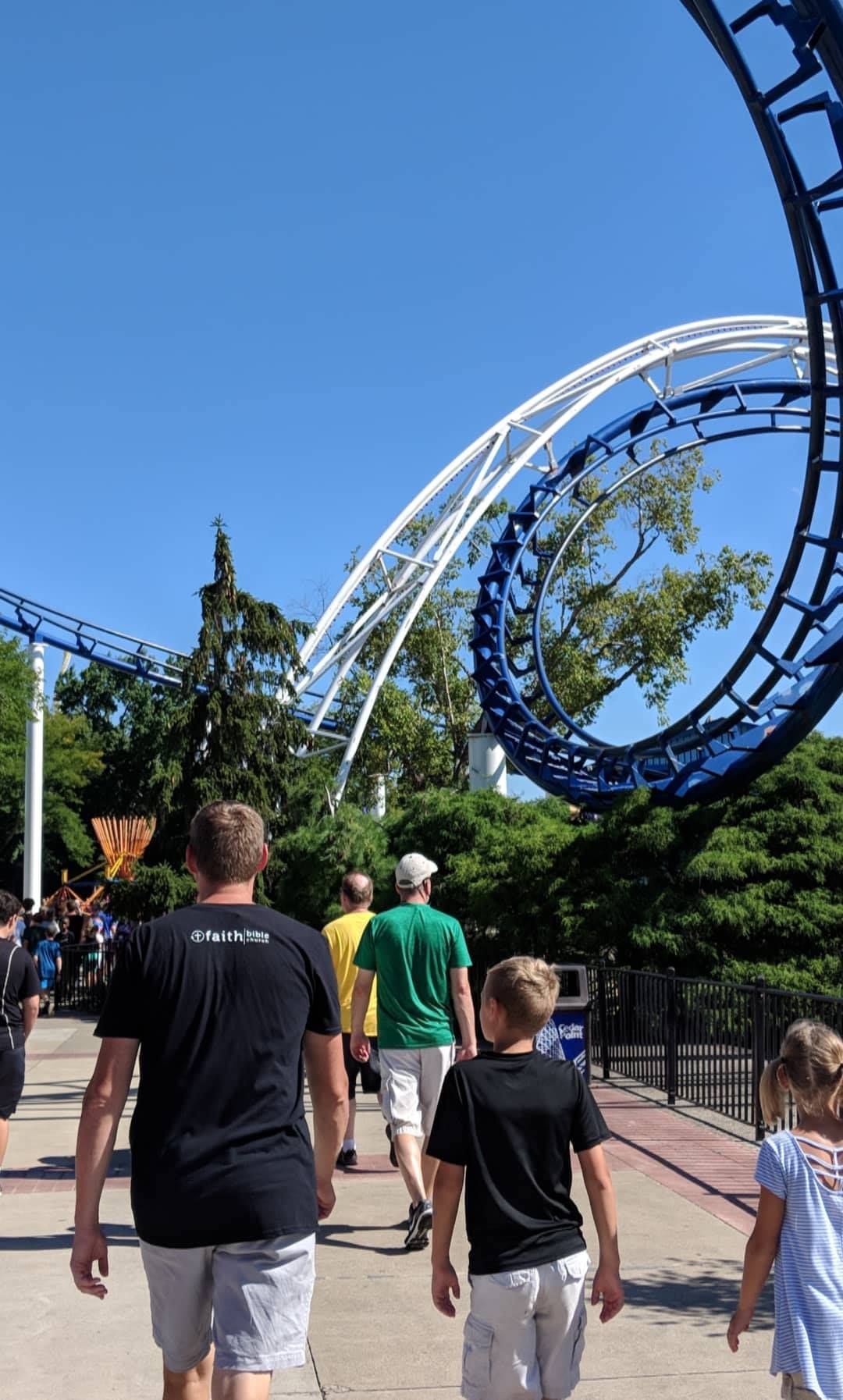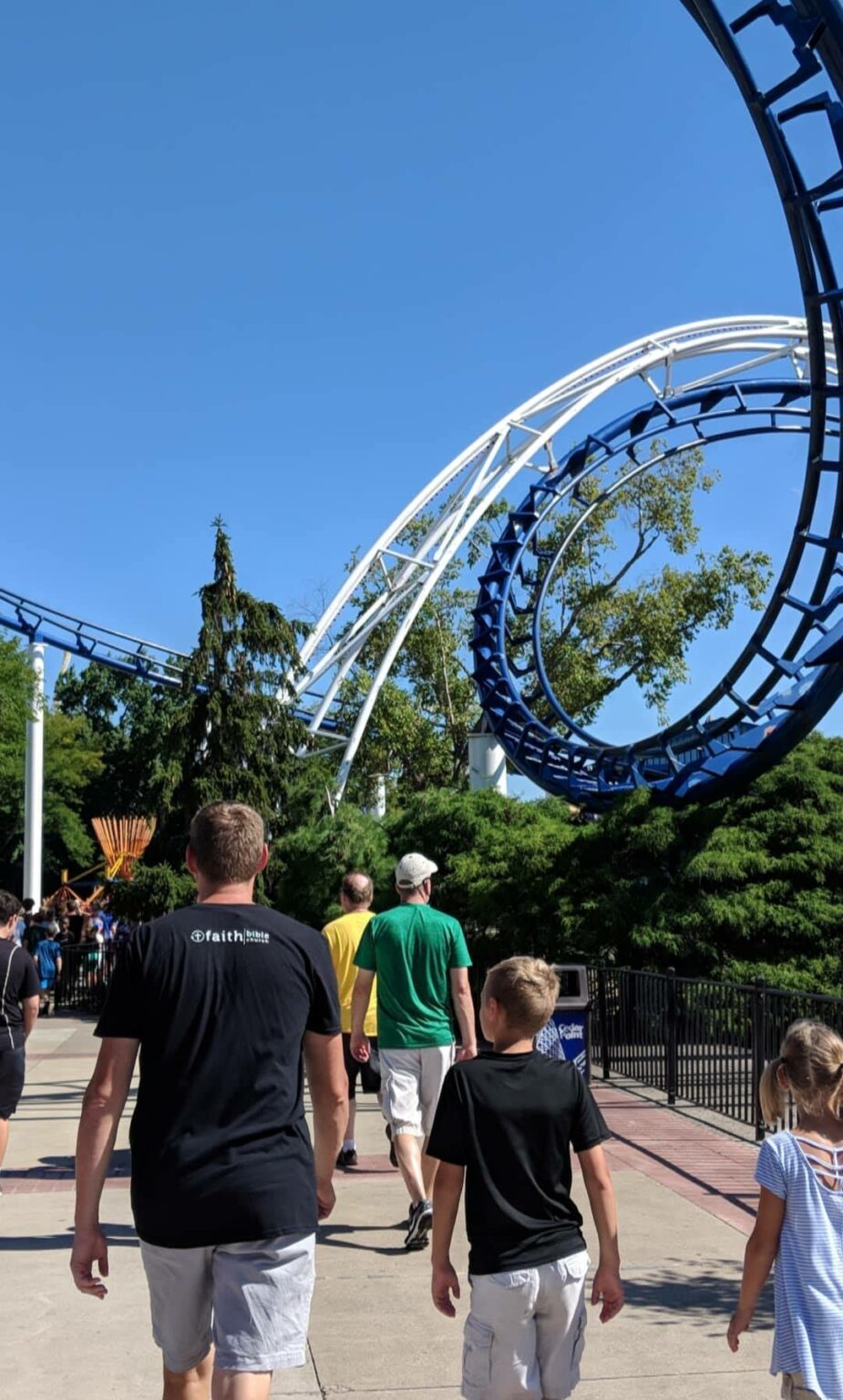 As soon as we got on, the ride started. Allison's face exchanged to a "I Change my mind!" face.
"It's going to be alright!" I said. I was still in doubt though, but I knew I wasn't going to die!
As we went up the cliff, I was screaming to myself, " why am I doing this!?!" Then came, the drop. My face felt like it was going to fall off, and my legs were glued to the ground. I felt the wind against my hair, as it was flying to one side, then the other.
" I hate my life! I hate my life!" Allison screeched.
I screeched with her, of course.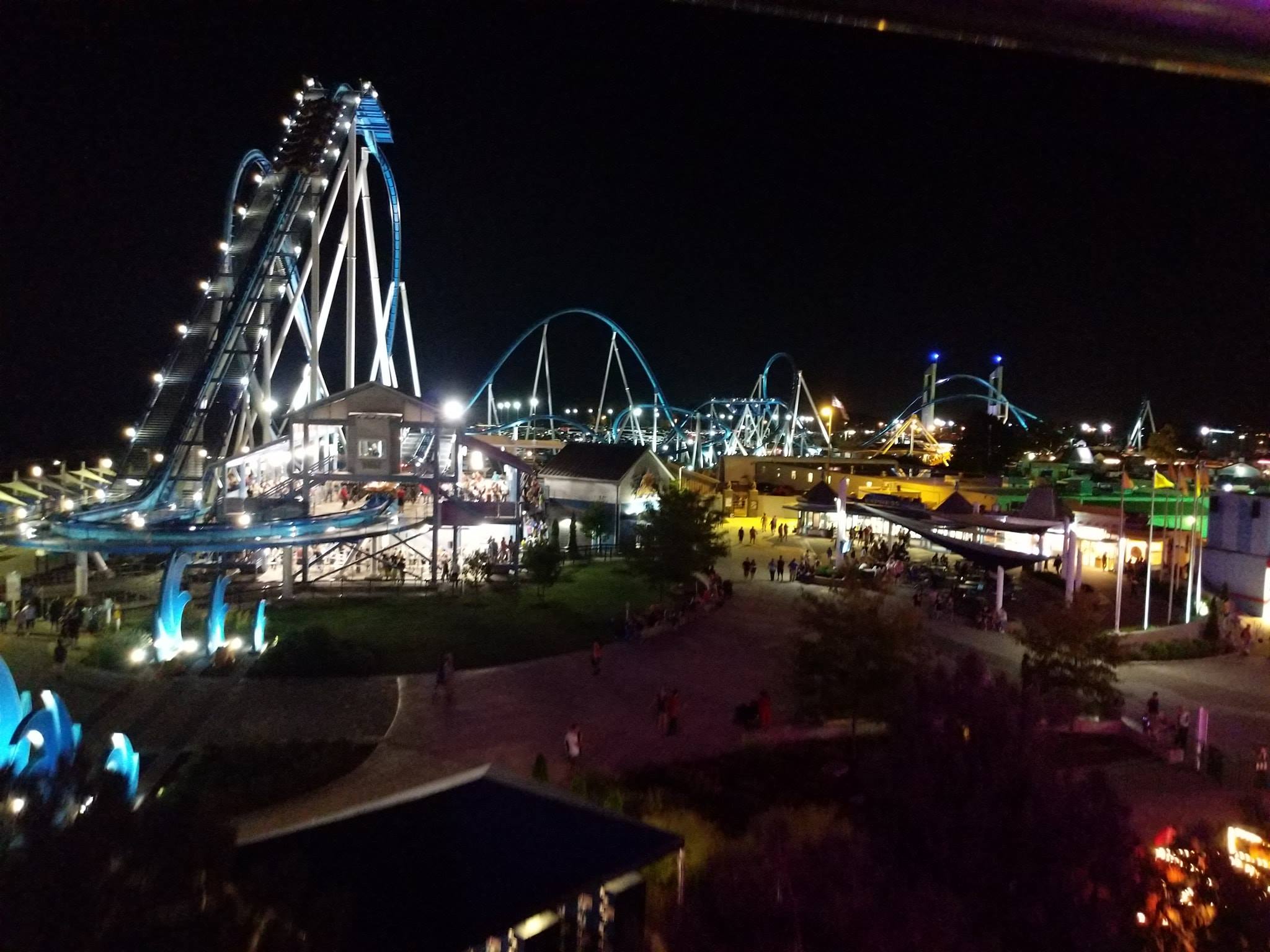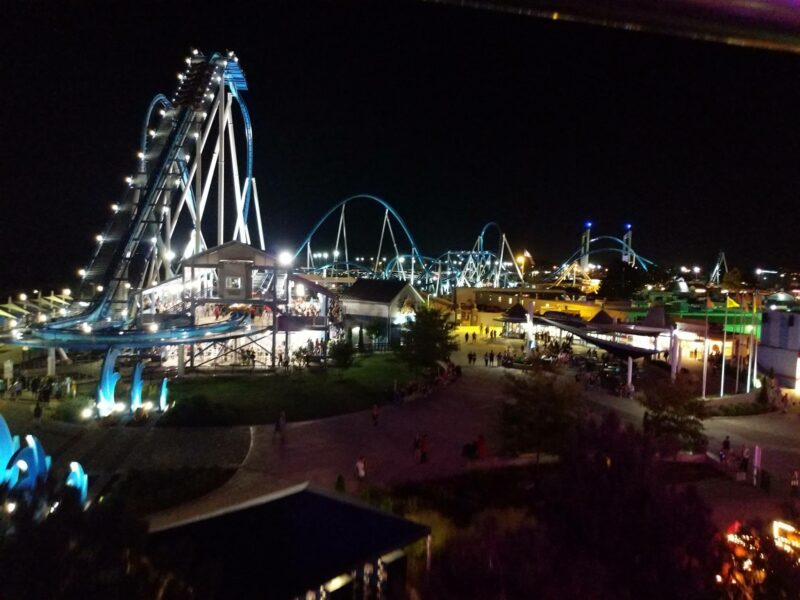 After the ride was over,
my hair was a low, messy ponytail
instead of a high one.
I gave Allison a hug and screamed, "we did it!"
We went over to see our pictures, and yup! My face looked like it did fall off! I gave high fives to all my other friends: Carissa, Jamie, Izzy, Tim, and Rachel. As soon as I saw my mom and dad, I yelled, "did you here? I did Steel Vengeance!" "We heard alright!" they answered.
Later, I went on Gatekeeper with Tim and Carissa. That was fun too!
Steel vengeance is a very smooth,
thrilling, and a worth-the-wait type of ride.
The best thing about it though, is that It wasn't necessarily the roller coaster itself that made me not afraid of big rides anymore, It was God. He was the one that showed me that roller coasters aren't that bad. He was the one that changed my perception of them and gave me the courage.
I hope you feel inspired to go on Steel Vengeance someday, and maybe God will give you strength to do big rides too!