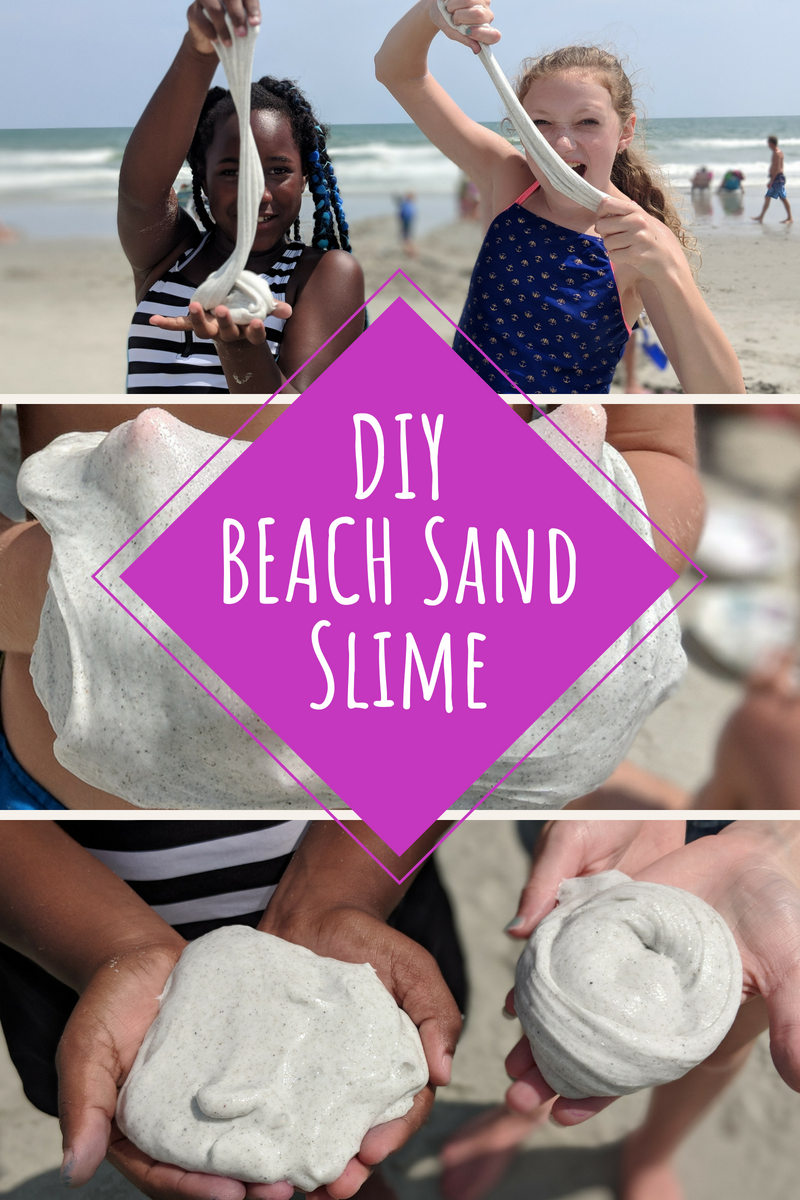 I have a love/hate relationship with slime.
The crafty side of me loves that my kids are all into something so hands-on. They absolutely love experimenting with different slime recipes and will literally sit for hours and play with it. I've told my kids many times, that they better be thankful I'm such a cool mom, who hasn't outright banned slime from our home like so many other families we know!
But, after multiple incidents with pillows and blankets… slime at our home has been confined to the basement craft zone, or outside. Which is why this recipe for sand slime on the beach is so amazing!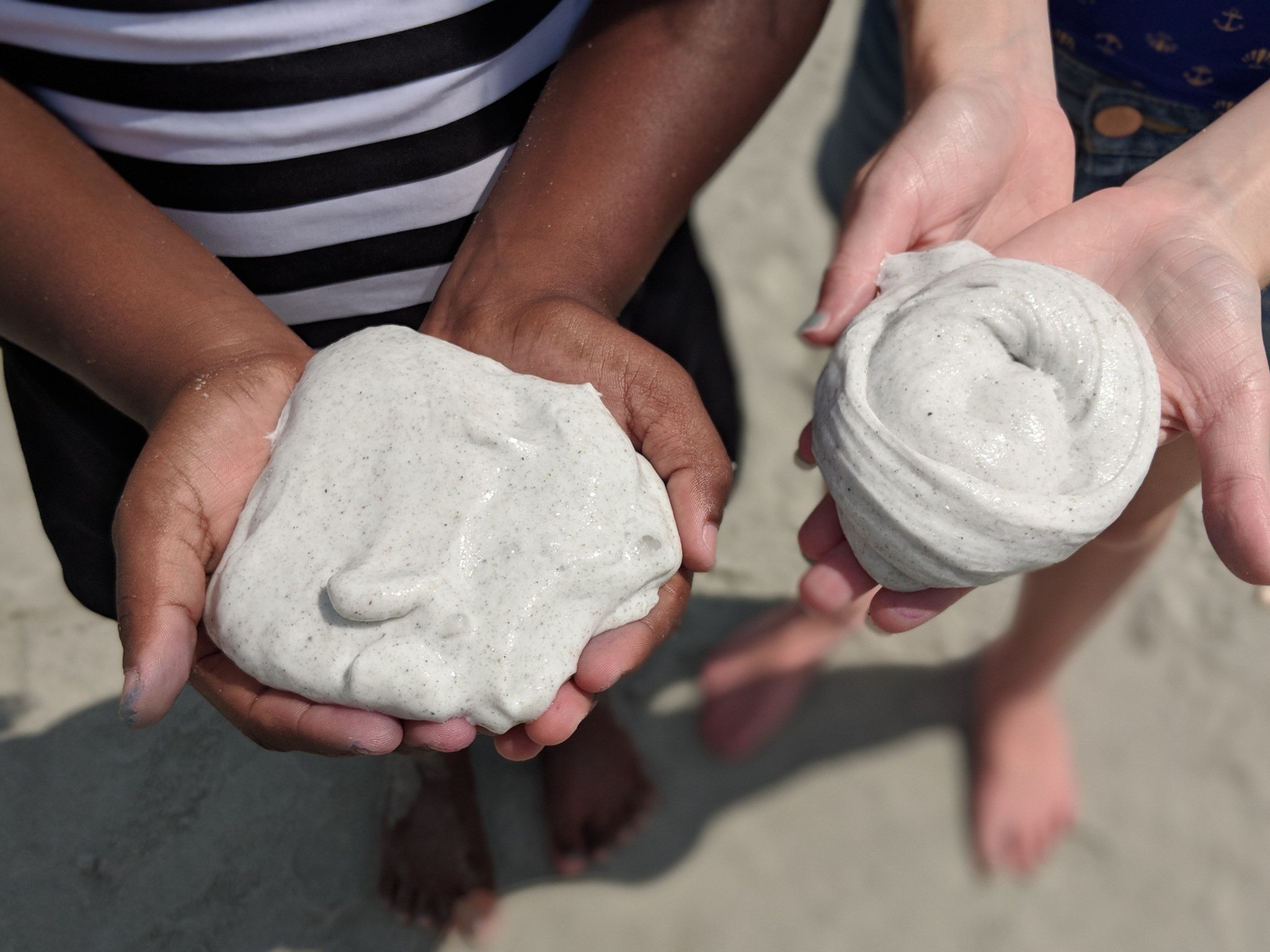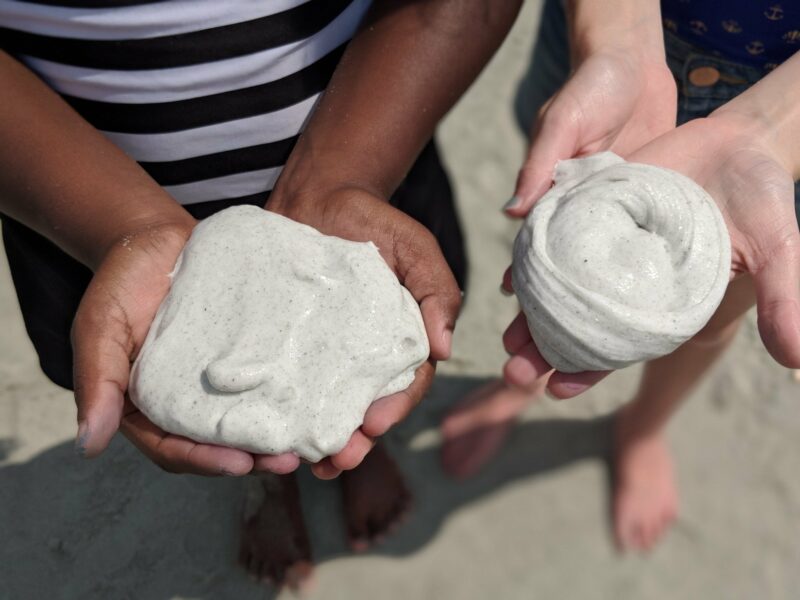 This fun, slightly textured, creamy slime is fun to make
…and the mess all stays on the beach! #winwin
What you need
Here are the supplies we used and links to the products I purchased from Amazon.
Water from the ocean
A small sprinkle of sand from the beach
Disposable bowls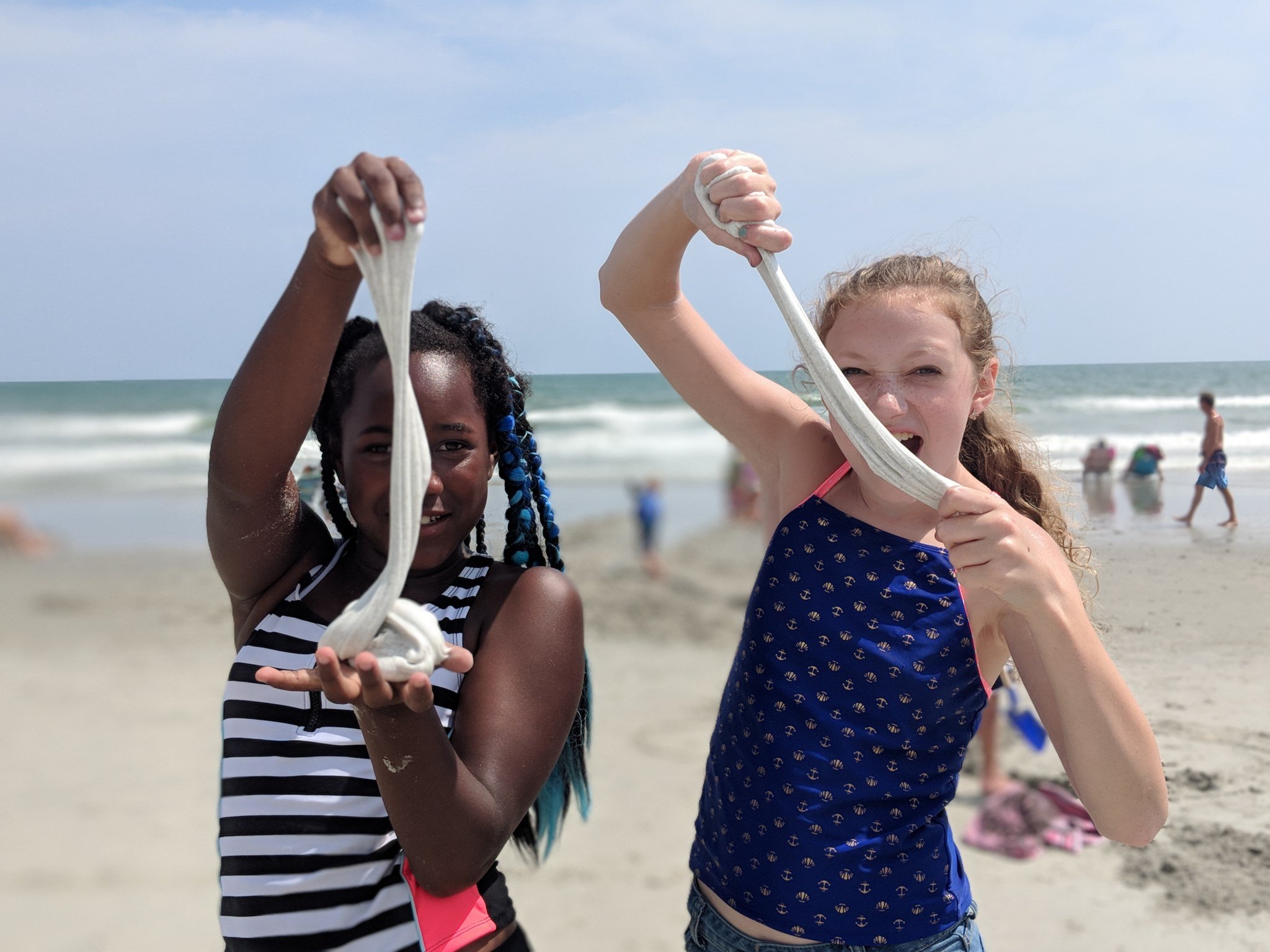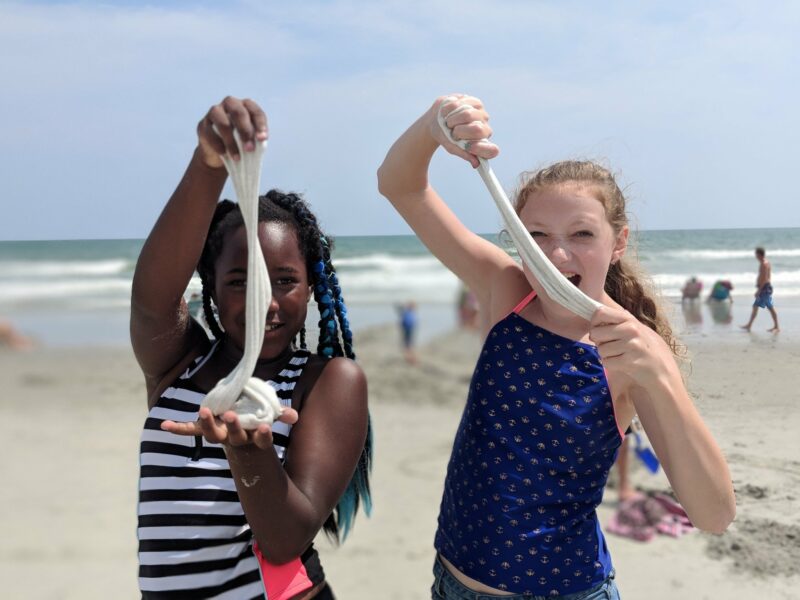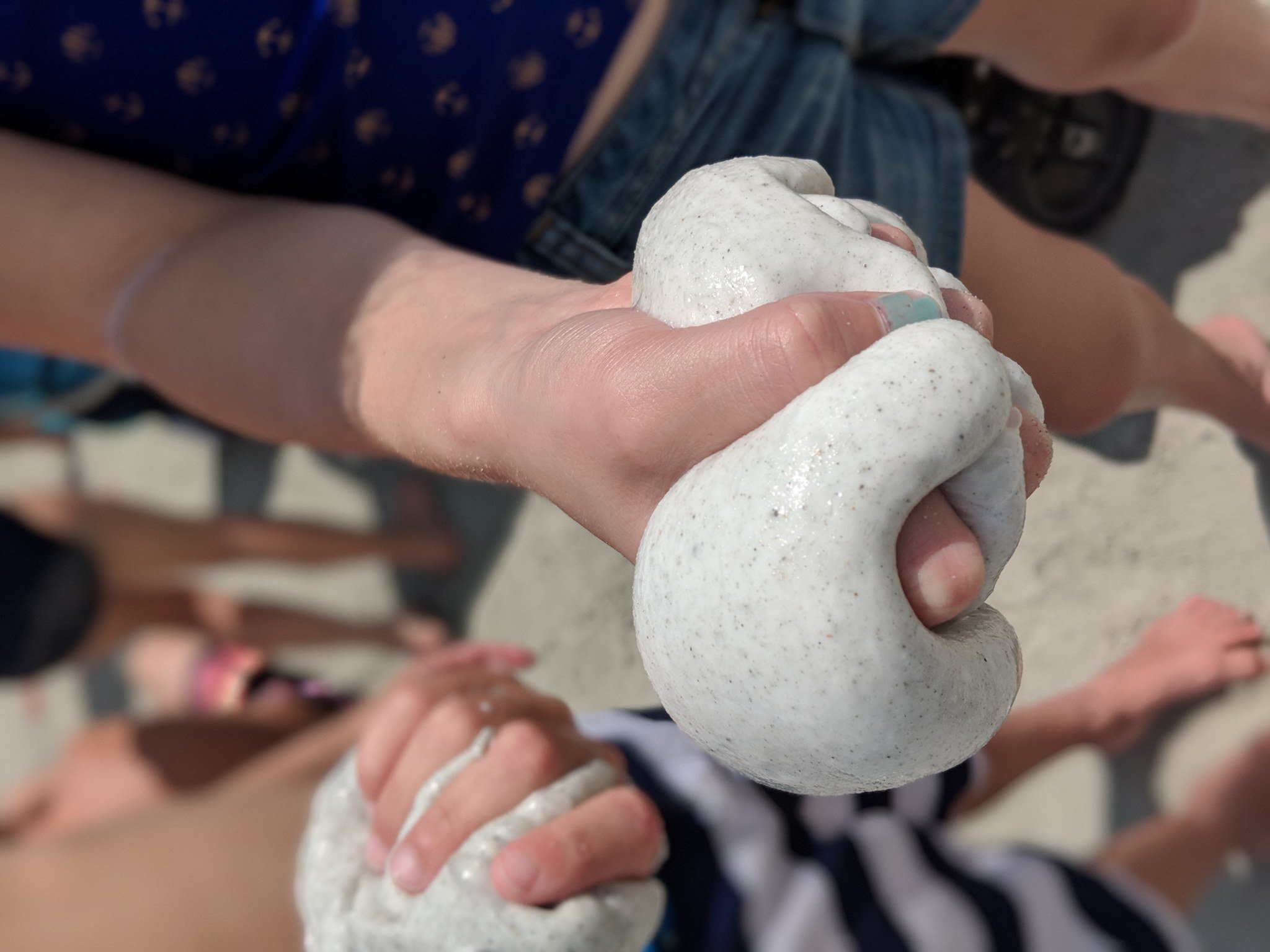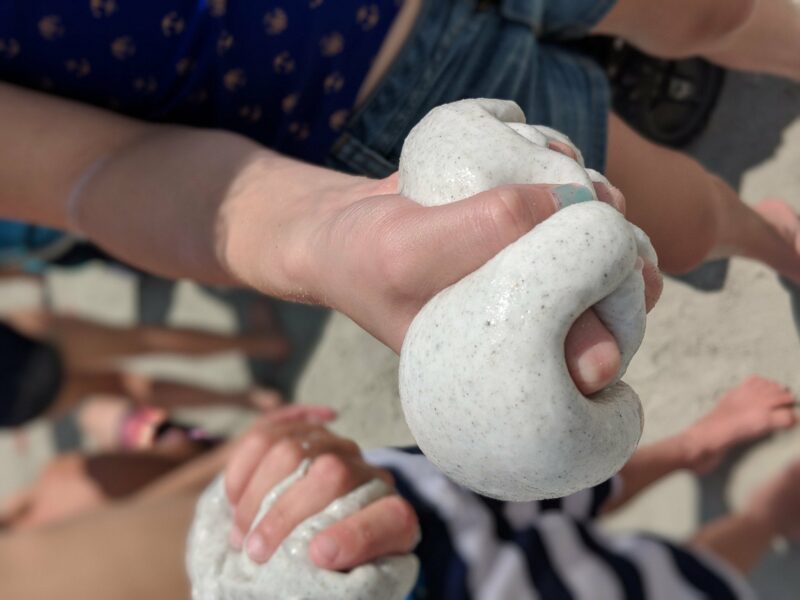 What do to
Mix equal parts glue and water in a small bowl (1/2 cup of each)
Sprinkle in a small amount of sand (approximately 1 tablespoon)
Add a small amount of liquid starch (1/4 cup)
Mix well!
Once your ingredients are mixed together, the slime will pull away from the edges of the bowl. If everything works perfectly, you should be able to roll your slime and stretch it, without it sticking to your hands.
If something doesn't seem right, see tips below!
Tips
Here are a few of the tips we picked up after doing this on the beach.
If your slime doesn't immediately start pulling away from the sides of your bowl, you may need to slowly add more ingredients
When slime is too sticky, it needs more starch
If slime is not stretchy enough, add more glue
Is your slime too watery? You may have added too much water and will need more glue and starch
If slime is too brown and rough, you added too much sand
Add extra ingredients, in very small amounts
Store in a airtight container