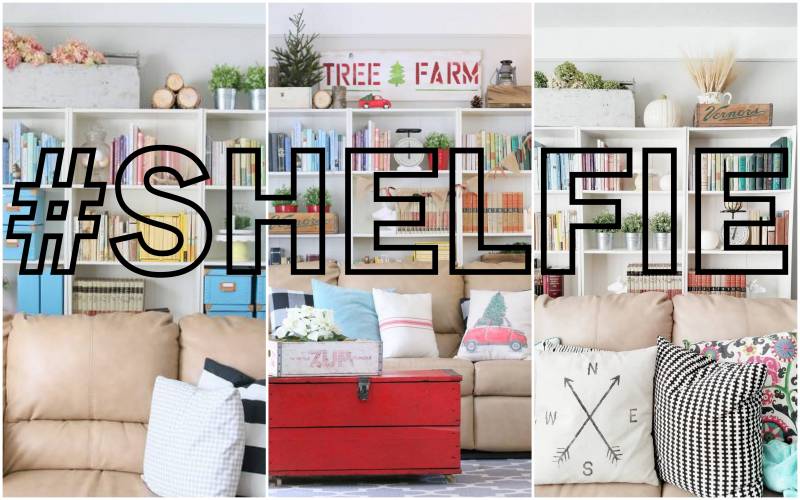 Now that I've had my white IKEA shelves up in ONE SPOT for a WHOLE year…. It's time to do some rearranging, right??
Maybe, maybe not. But I do need to document this for all the people in my life that think I change my house around too often! (I'm looking at you, Jason Lemp)
I've left this spot alone (kind of) for a whole year, and I've enjoyed switching things around for each new season. Do you decorate seasonally at your house? I honestly don't do a TON of seasonal decorating, but have enjoyed creating this one, main focal point in my home.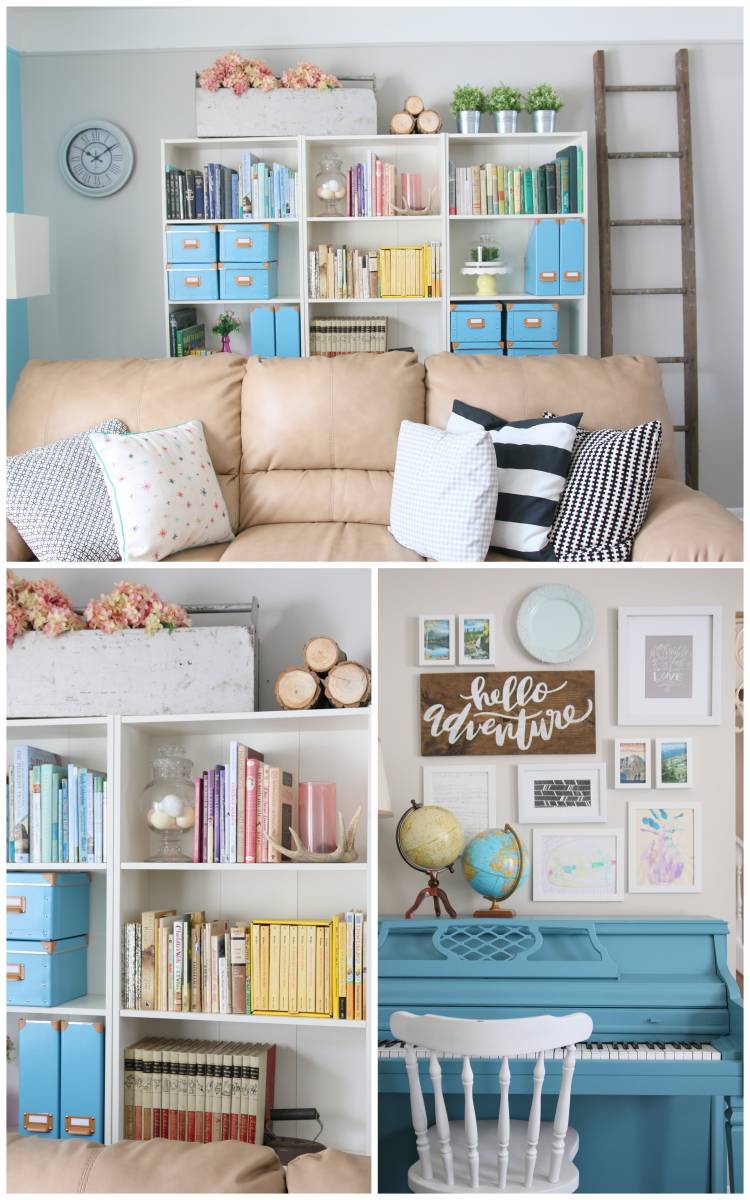 This post contains affiliate links for your convenience.
Tips for Creating a Beautifully Styled Shelf
Start with a clean shelf that is proportional to your space. I used three of these basic, white shelves from IKEA that are only 24.99 each! I covered a large wall, and could almost use one more shelf.
Don't go overboard with knick knacks and clutter.
Arrange your books by COLOR! I switched out different colored books for different seasons.
A little color goes a long way.
Don't forget the greens. Small pops of greenery help keep things fresh looking.
Layer and stack items to create height.
A Few of My Favorite Things:
Wood logs – Cut your own or get them here
Old scales – This is a cute one that actually works as a clock!
Books
Pin-It for Later!