I received something of value from Sevenly, but all opinions are 100% mine!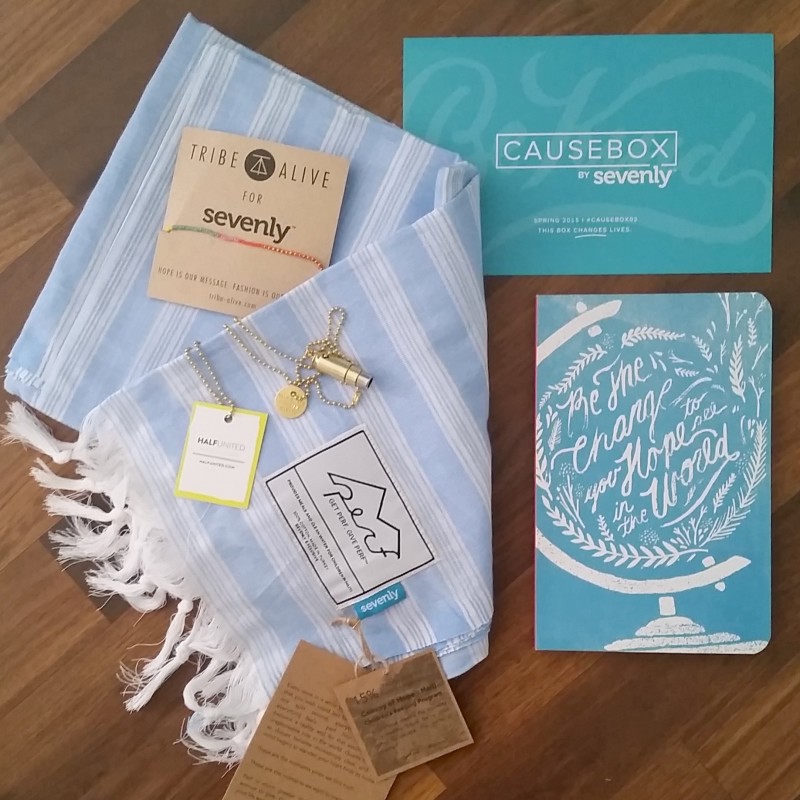 You've probably heard of Sevenly before – or at least seen someone wearing one of their tee shirts!
Sevenly exists to bring funding and awareness to the world's greatest causes. Every item purchased on Sevenly.org gives $7 to the designated charity
Sevenly was nice enough to send me a CAUSEBOX to sample! Their new CAUSEBOX program is super fun. It's a seasonal selection of socially conscious products for women. In their own words, socially conscious means products that:
Give back generously to underprivileged communities
Help provide jobs and sustainable income in underdeveloped areas of the world
Raise awareness for different charitable initiatives
Empower people, help people, or otherwise make the world a better place and are ethically made.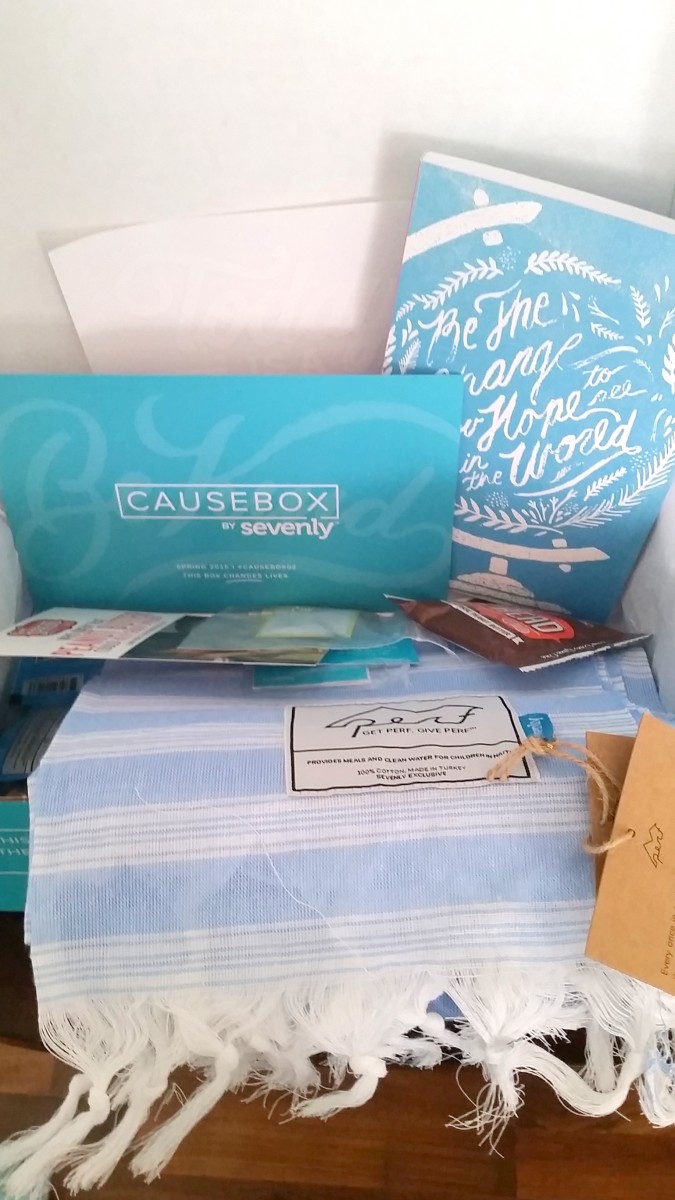 Every box is filled with at least $150 worth of products
and sells for $49.95 per quarter.
7% of every box sold is given back to charity,
and YOU get to pick which one that will be!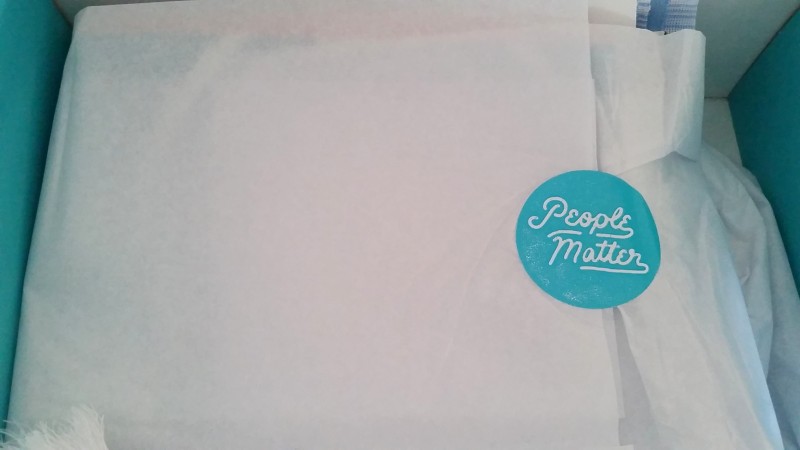 I absolutely love the heart behind this company!
They clearly have taken great time to hand select each product included in this box. Everything about it is full of purpose.
Find our more for yourself!
Visit the CAUSEBOX site to sign-up or find more information.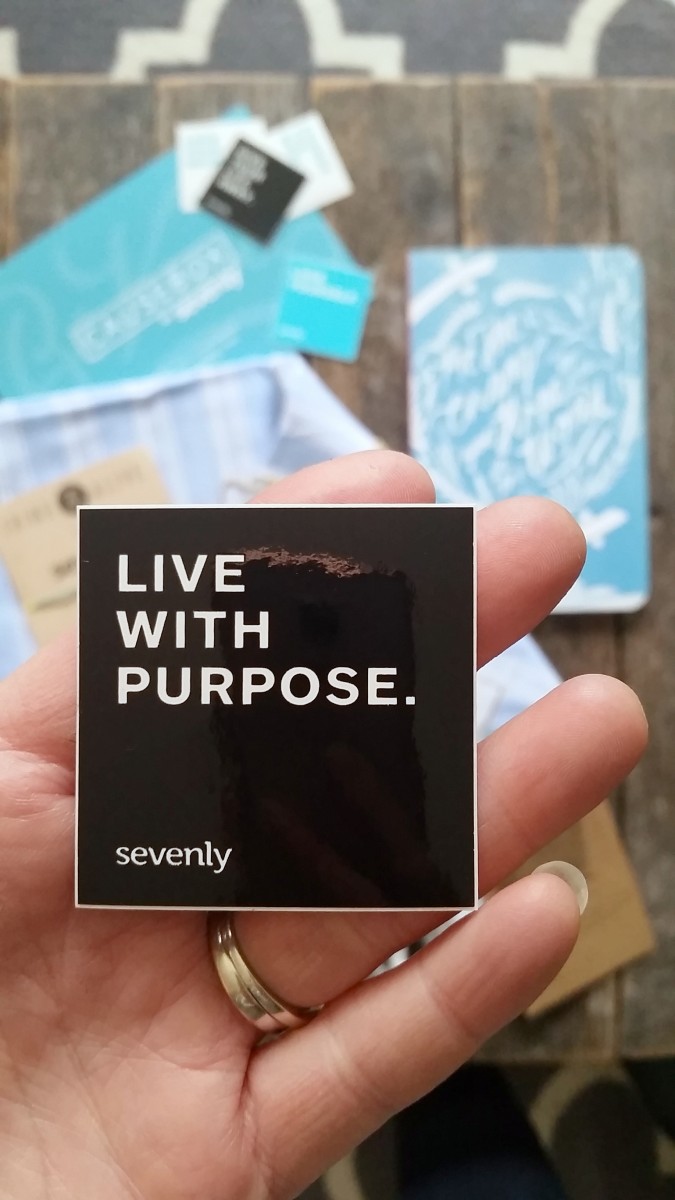 Here's what was in the box I received (it's a lot of stuff!!)
Half United "Fighting Hunger" Necklace
– $34 Retail Value
Each necklace incorporates three hand-polished recycled bullet casings to take a strong stance in the fight against hunger.Half United's mission is to use fashion to provide aid for world hunger — and they donate HALF of their profits from every product sold directly to global hunger relief efforts!
Denik "Be The Change" Journal
– $17.99 Retail Value
Denik believes that Art Can Change The World — and so do we! So naturally we paired up for something special and exclusive. This journal is the perfect companion for every world-changer, day dreamer, doodler, and to-do lister. A portion from every notebook Denik sells goes toward funding schools in developing countries through amazing foundations like Pencils of Promise.
Tribe Alive Bracelet – $35 Retail Value
This super-chic, beaded bracelet was crafted by Tribe Alive exclusively for Sevenly! Every bracelet is handmade by women in Honduras under fair trade working conditions, and each piece contributes to community development and job creation in developing countries.
Perf Turkish Towel
– $55 Retail Value
Perf is short for perfect — and we think this Sevenly exclusive Turkish Towel is the perfect home accessory! Flat woven in Turkey, these towels are highly absorbent, fast-drying, and roll up perfectly for easy packing. And we love Perf because each product helps provide meals and clean water for children in Haiti.
"Good Day" Sevenly Cling™ – $9.95 Retail Value
A positive thought in the morning can change your whole day. What better way to remind yourself to cherish every day than to wake up to the words Today is a Good Day?! This Sevenly original product may peel on and off windows easily, but it will stick with you throughout your whole day.
Smarty Pants Vitamins
– $4.25 Retail Value
Smarty Pants partners with Vitamin Angels to give vitamins to a child in need for every bottle of vitamins that they sell. Together they have helped over 500,000 at-risk children and counting! Stay nutritious and change the world all at once.
Good Spread Peanut Butter & Honey Packet – Sample
Most of us eat peanut butter already, so when we found out that we could feed the hungry just by switching over to Good Spread Peanut Butter, it was a no-brainer. It turns out it's got just the right amount of honey in it, which makes it the best peanut butter we've ever had! Now, if we could only get our hands on some world-changing jelly…