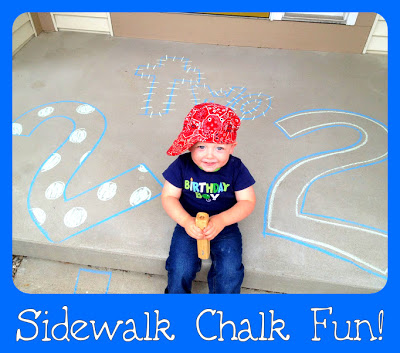 I was so inspired by sidewalk chalk. When we had a train birthday party, I decided to go all out and make railroad tracks up the house complete with 2's all over the front porch. Overall, I was really pleased with how it turned out, but next time I will plan a little more before I go out and just start drawing.
TIP: Be really careful with your fingers because you can scrap a fingernail right down to the skin if you aren't careful. I'm just saying.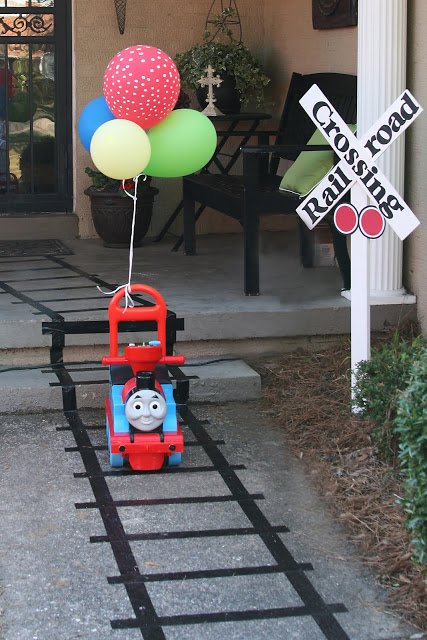 Here was the inspiration for a train track, find it at
The Butlers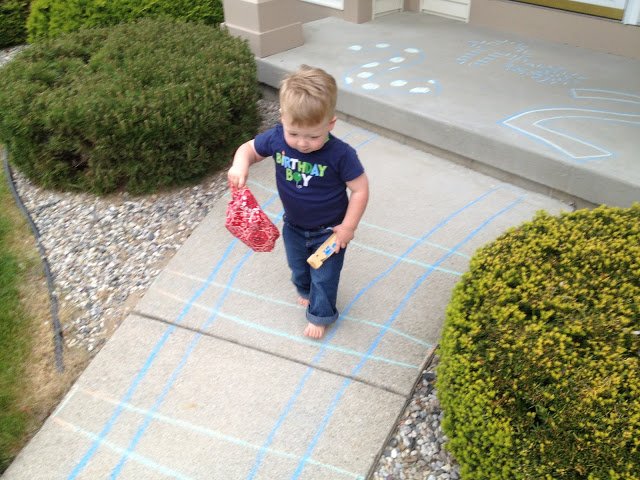 I also thought it would be really fun to create some backgrounds for pictures with the other kids. Boy, am I glad we were all having a good time! Unfortunately, Natalie decided that she didn't like being on the ground and the sun was too bright (it was a completely cloudy day). Sometimes we just aren't meant to have every picture turn out Pinterestable :) Once Natalie set the tone, the other two did not want anything to do with it. Maybe your kids are tougher.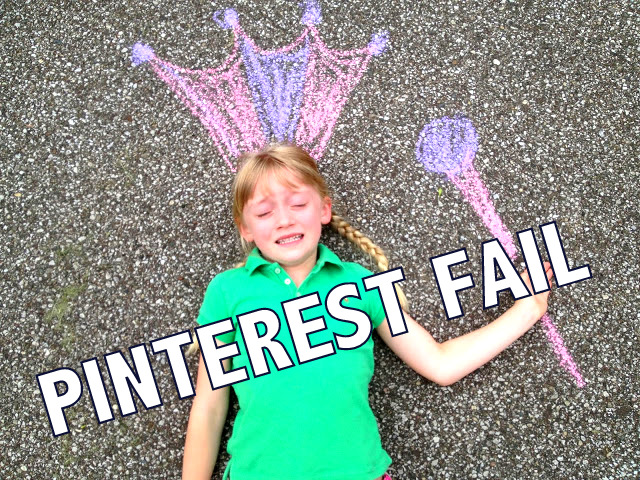 Here's how mine turned out. Though in all fairness, the girl in the original picture doesn't very comfortable either!
Be sure to check out our other post on