I'm joining a group of friends today to share some free Christmas printables! Be sure to read all the way to the bottom of this post for all their beautiful ideas!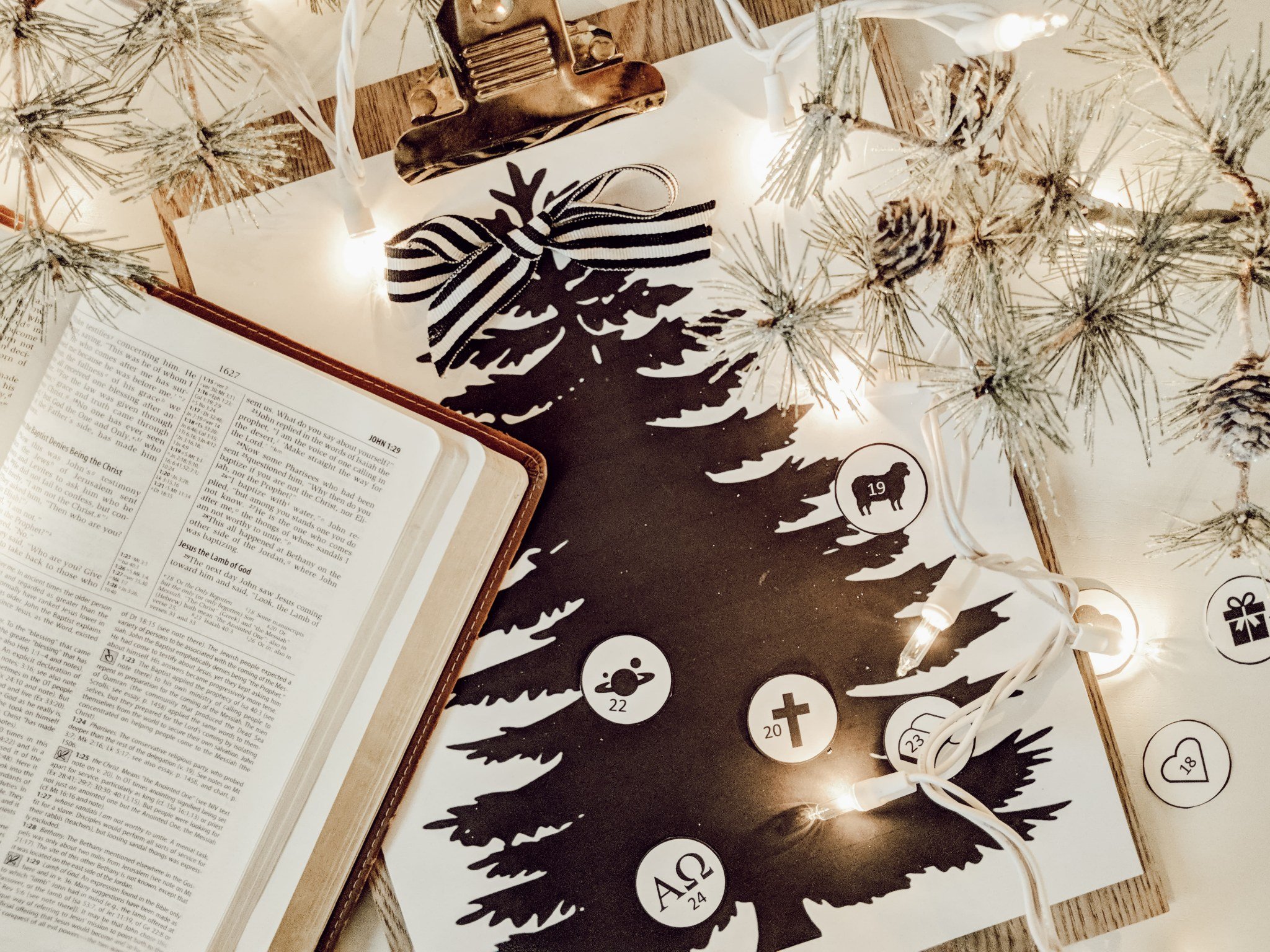 Establishing Advent Traditions as a Family
I absolutely love the Christmas season and I love seeing other families establish beautiful Advent traditions together! Some of the best memories from my childhood are of our family, gathered around a candle lit table and an open Bible. I have shared other Advent resources over the years. One of my favorites is a felt pattern and a PDF family devotional. This Advent tree pattern and devotional was based on the one my family used when I was a child. I've been excited to hear from everyone who has made one over the years. While I still love the felt version (that was bright and colorful), I wanted to do some updating to the devotional and simplify the design of the calendar.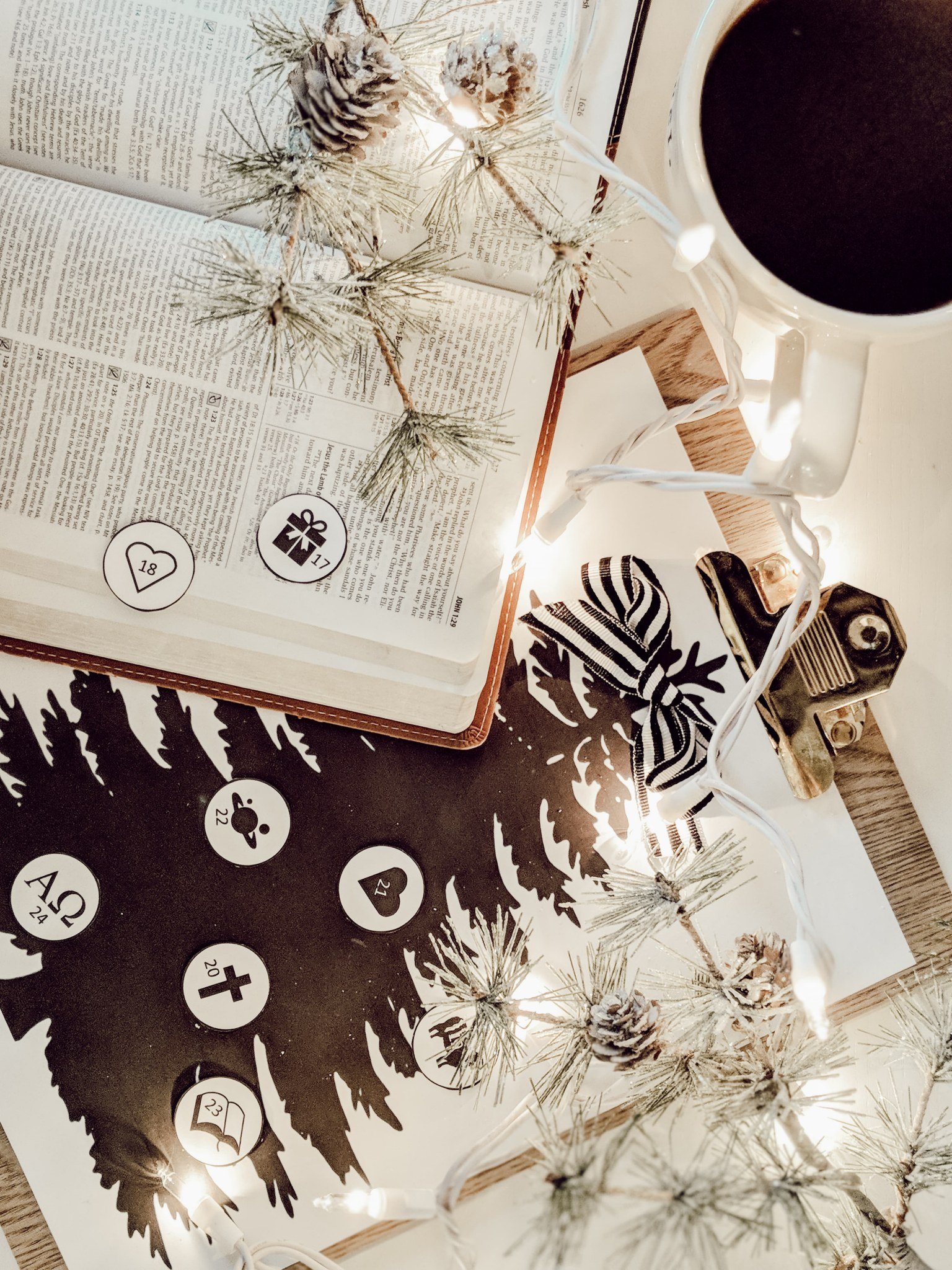 My Simplified Advent Printable
The pattern I created for my Advent Tree Calendar and Devotional has been very popular, but it's a little time consuming to prepare! I wanted to update the devotional and also give the calendar a more modern look.
Print this out and start today!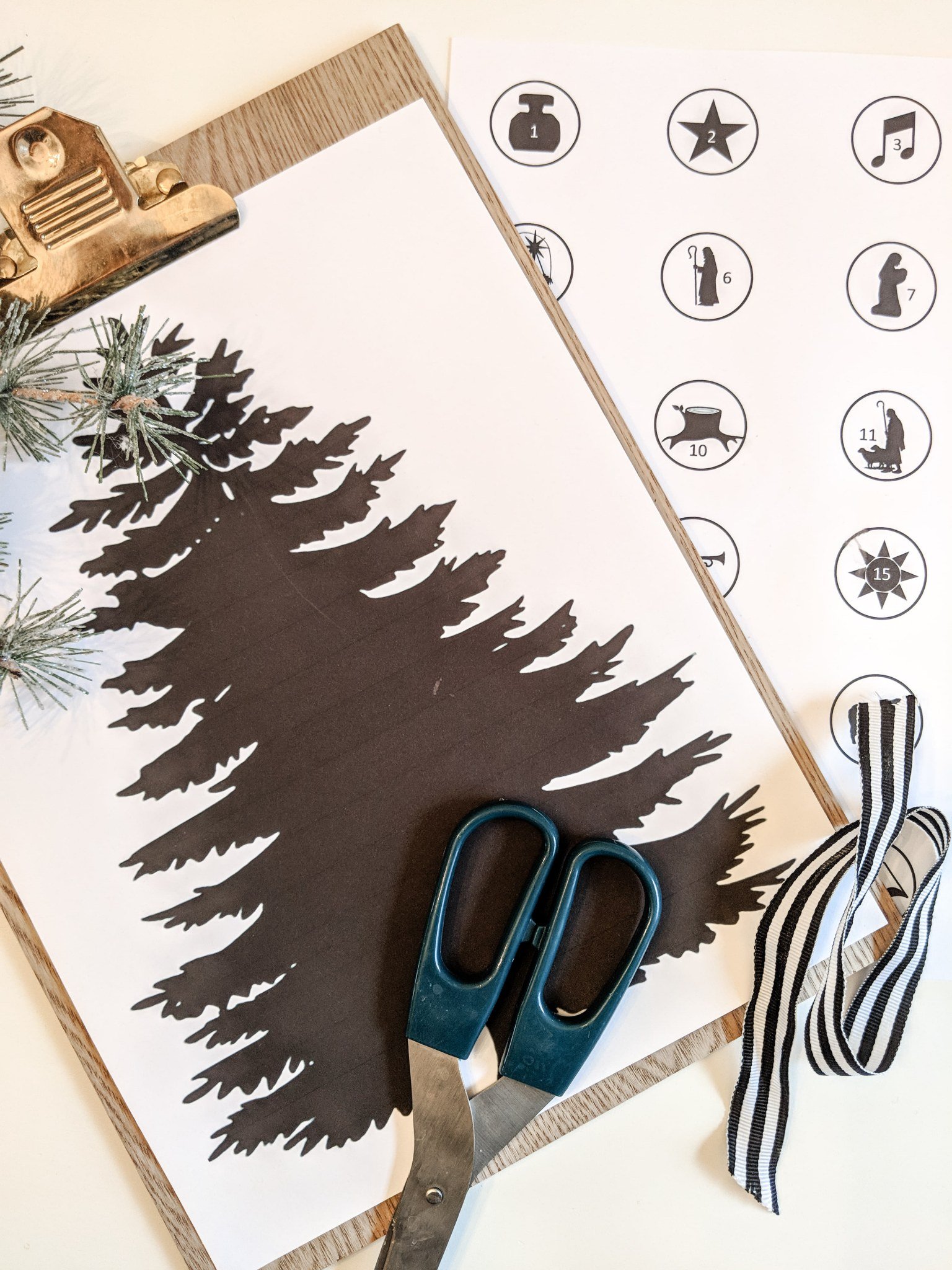 Instructions
I printed my tree and ornaments on heavy card stock, but you could use paper too! Cut out the ornaments and keep them in an envelope or zip-locked bag. Download the file and pull it up on your phone or tablet. Find time each day as a family to reflect and share this special time together. You can work together to commit the verses to memory. You will be shocked how well your kids remember them, year after year! There are links included each day, to various music videos and cartoons that will help reinforce each theme. Glue or tape an ornament on your tree every day, the numbers will count down to Christmas!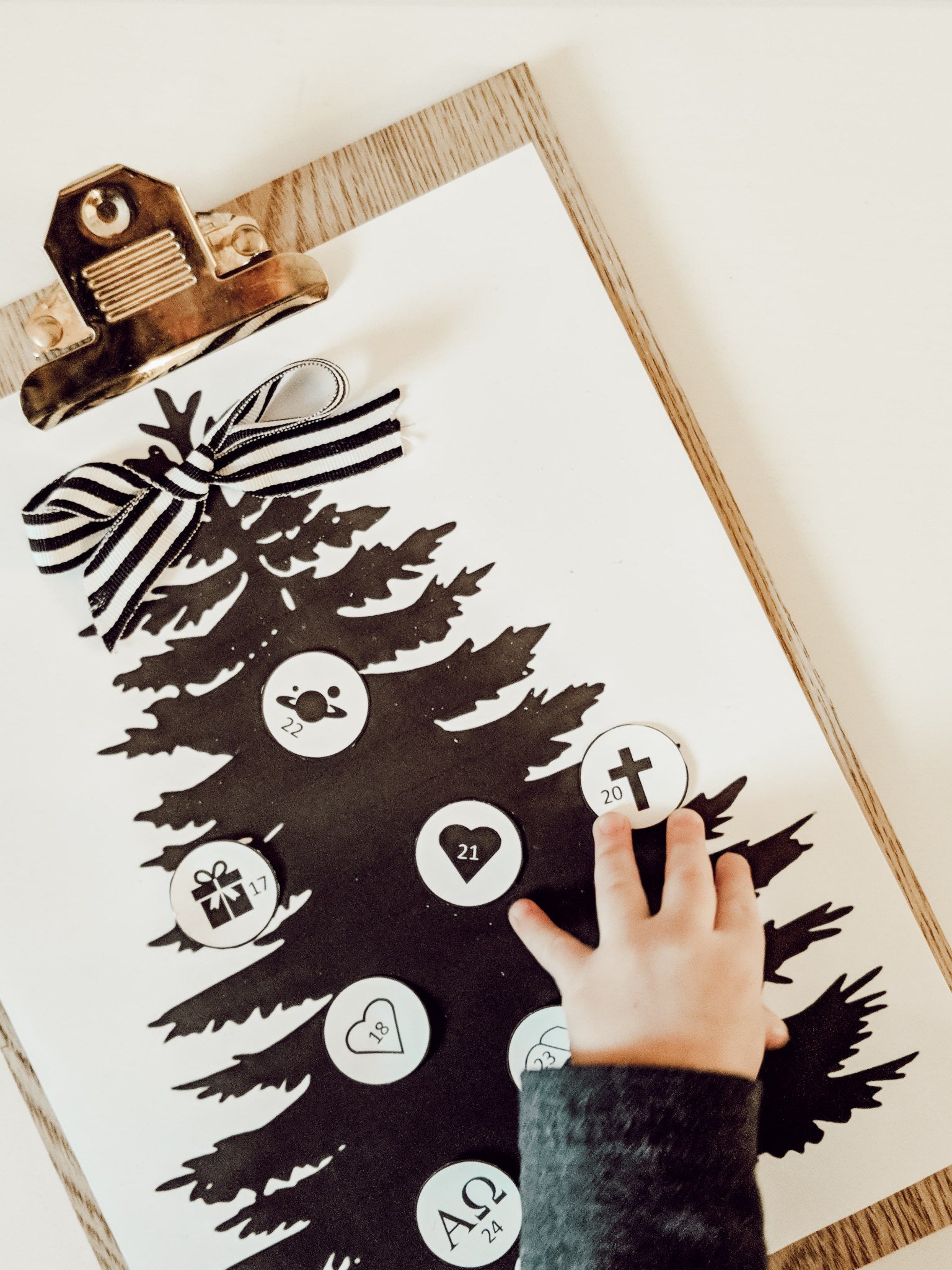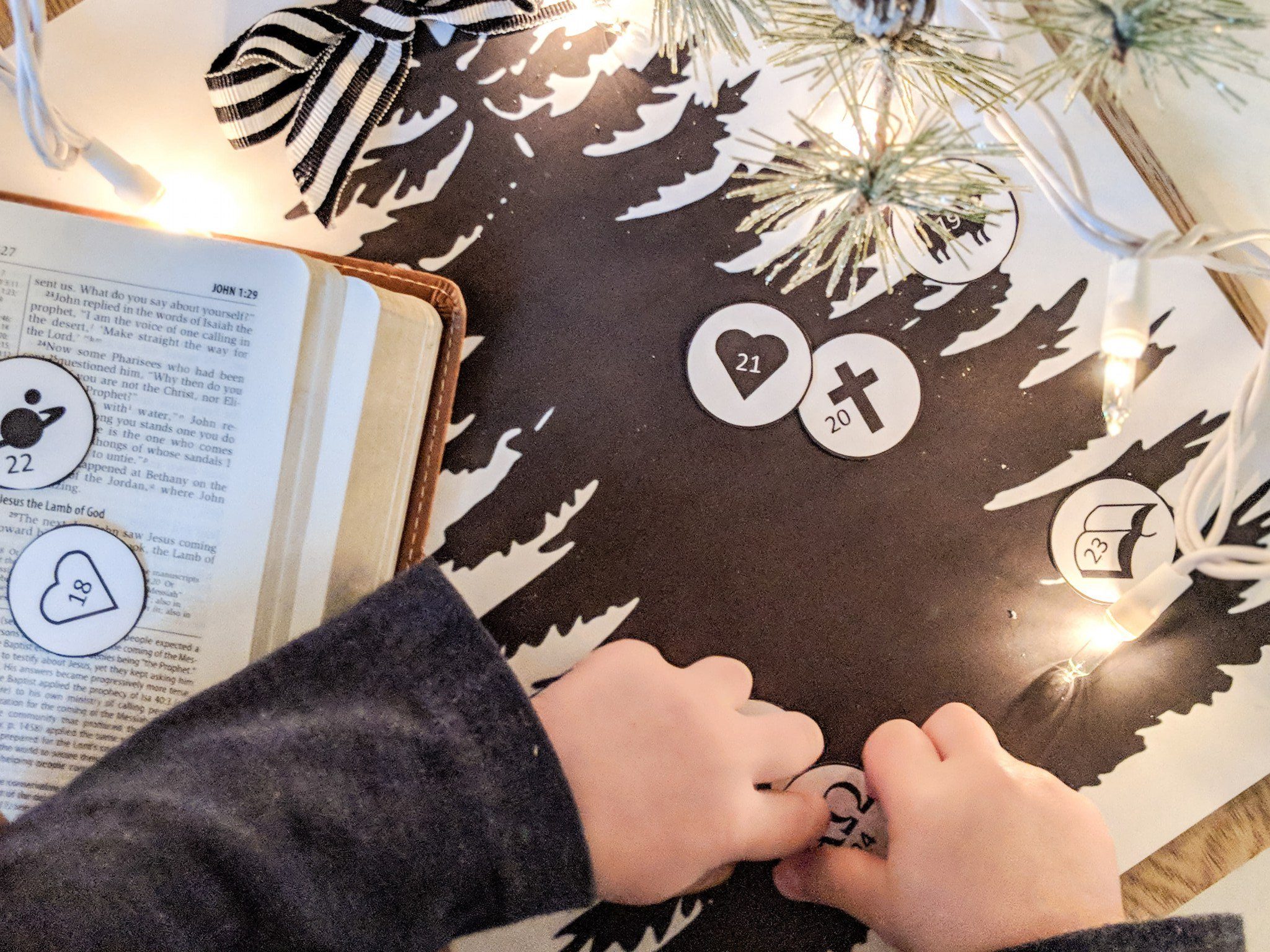 1 John 4:9 This is how God showed his love among us; He sent his one and only Son into the world that we might live through him.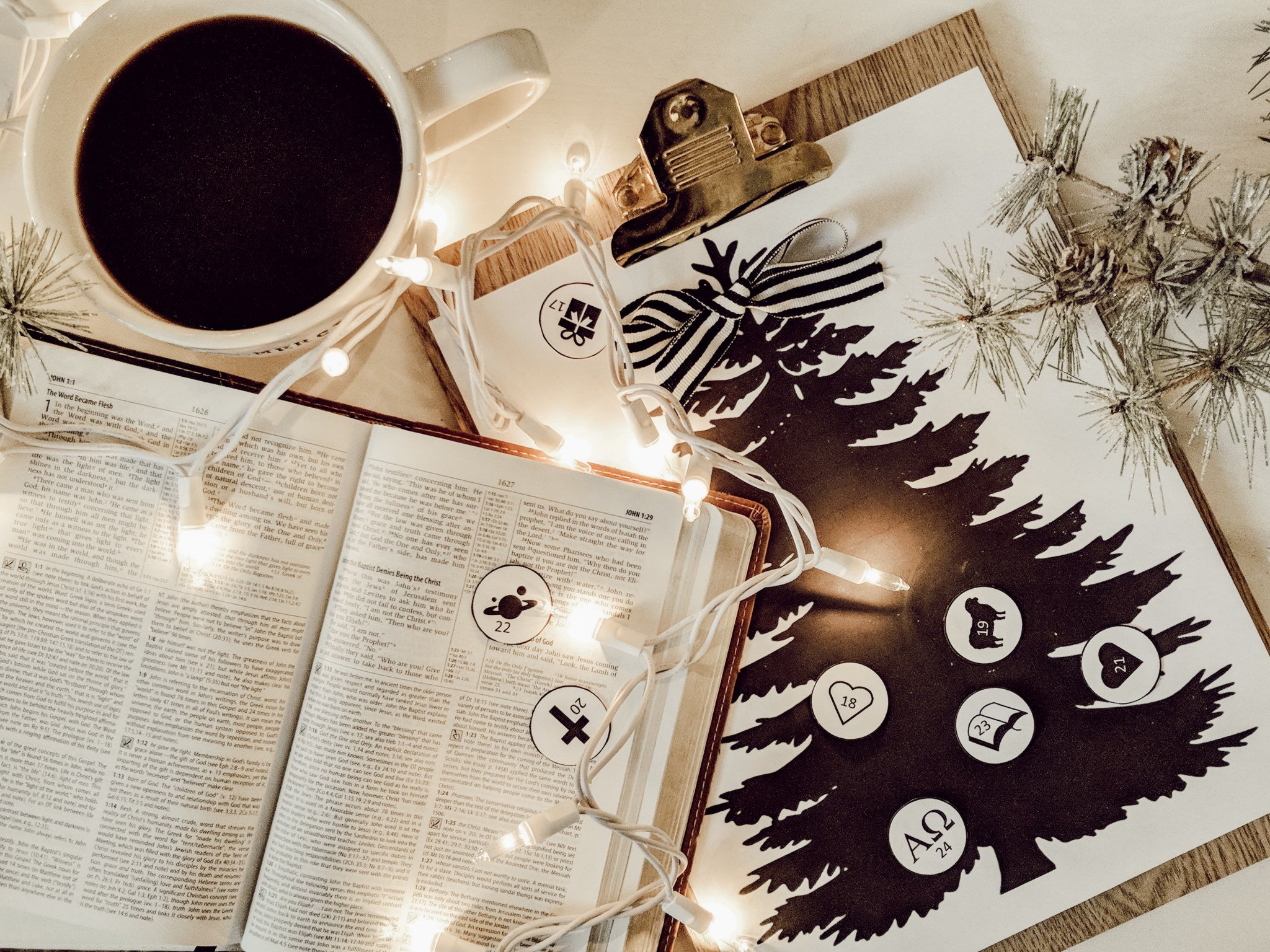 If you're looking for something a little more elaborate, you might want to check out my felt Advent tree. Otherwise, don't wait, get started with this one today!
Isaiah 9:6 For to us a child is born, to us a son is given, and the government will be on his shoulders. And he will be called Wonderful Counselor, Mighty God, Everlasting Father, Prince of Peace.
Join Now to Access this Free Printable
This printable is available for free in my printables archive. Simply sign-up (or returning members may sign-in) below to access these and over 50 other free printables!!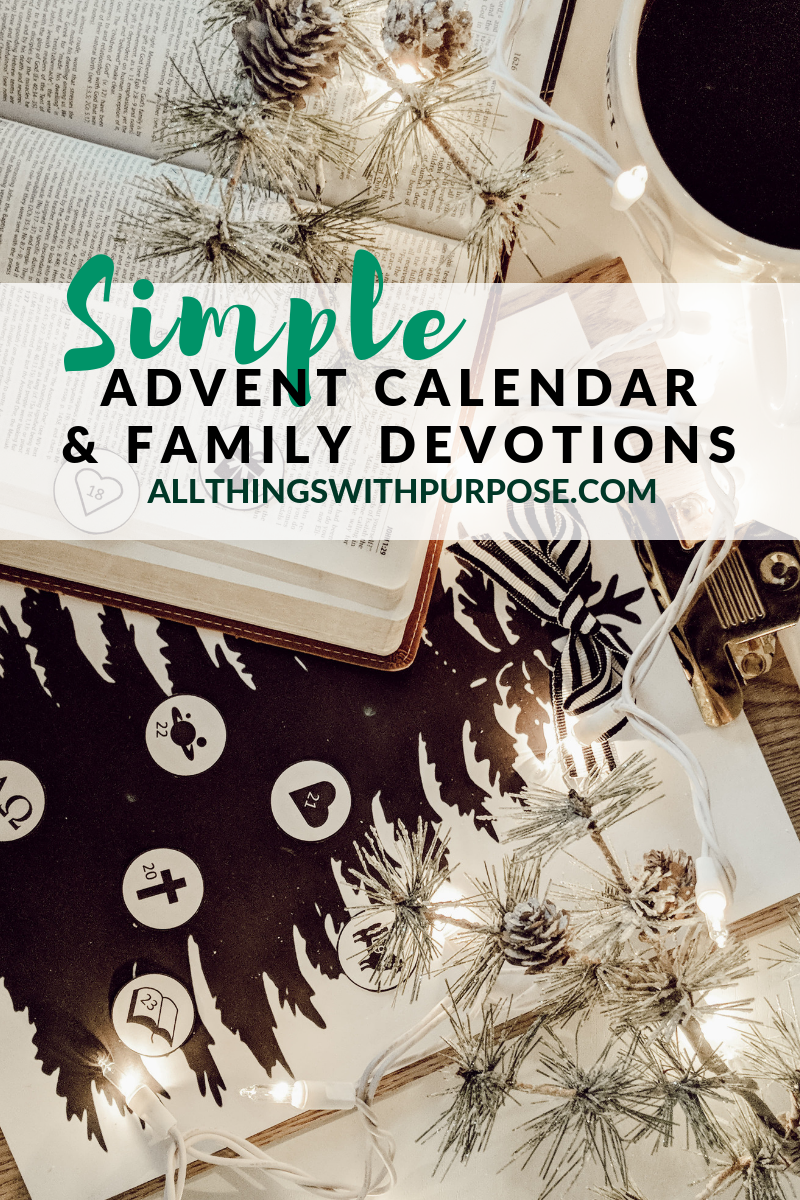 Now, be sure to visit the other creative bloggers
who are sharing free printables today!

Free Printable Christmas Gift Tags from Lovely Etc.
Printable Advent Calendar and Family Devotions from All Things With Purpose
Free Watercolor Christmas Printables from Refresh Living
Printable Modern Abstract Christmas Gift Tags from Up To Date Interiors
Come Thou Long Expected Jesus – Free Christmas Printable from Lehman Lane

Free Printable Christmas Wine Gift Hangers from The Heathered Nest
Free Christmas Printable for Your Home from What Meegan Makes
Free Printable Gift Tags and Wine Tags from The Navage Patch
Printable Christmas Gift Card Holder from Houseful of Handmade
Free Printable Christmas Storage Labels from Bigger Than the Three of Us