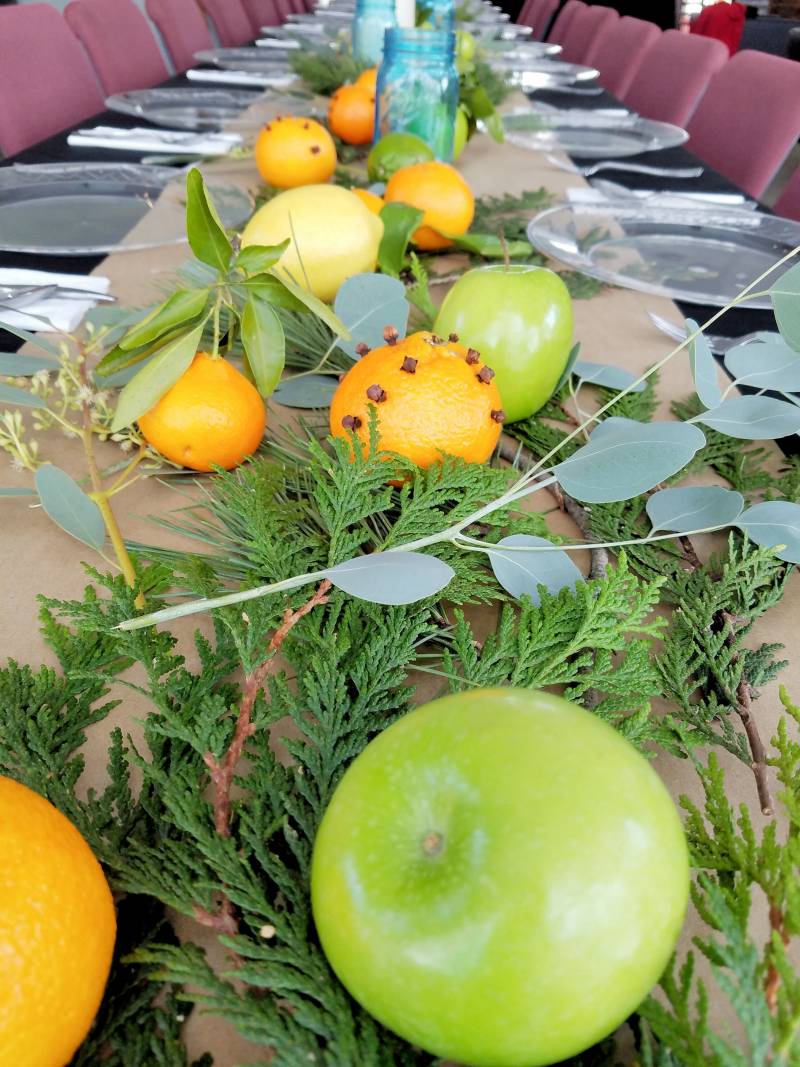 Last week, we hosted the annual leadership team Christmas party at our church. We always have a large group, but love keeping everyone together at one big table! Decorating a super long table can be challenging, but fun. This year, I didn't have a lot of time to throw together anything elaborate, but I love using fresh greenery and fruit. BONUS: your guests can eat the decorations!!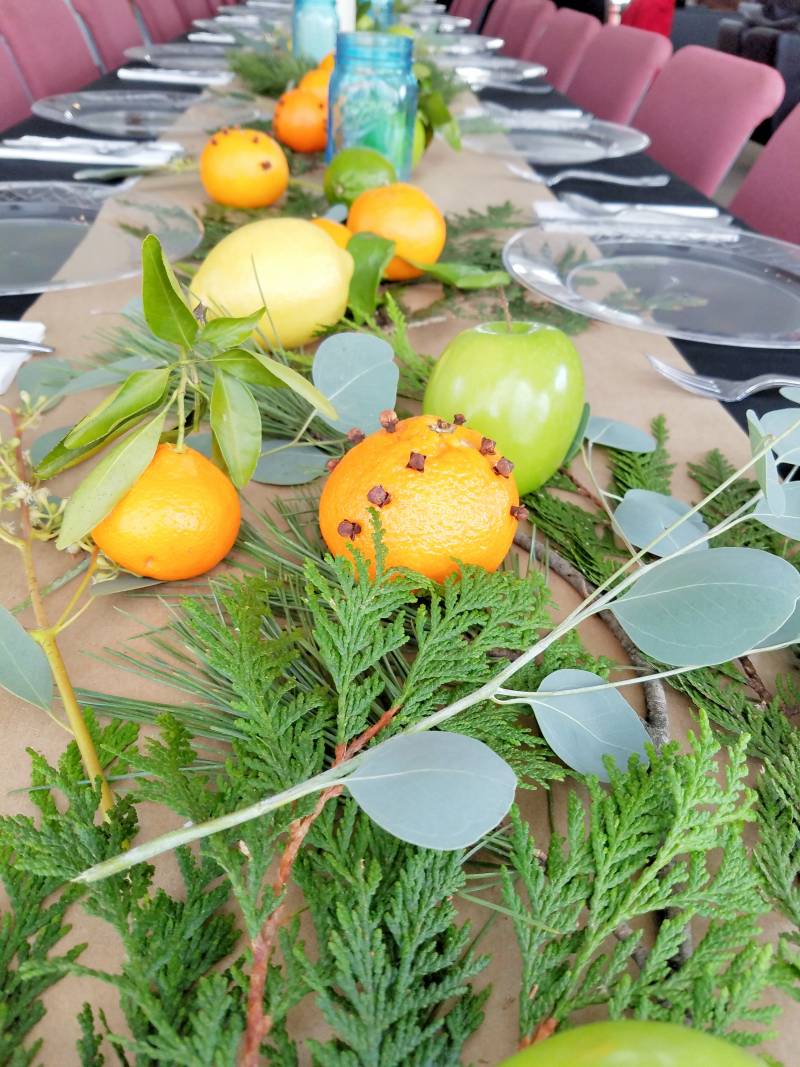 I have all these blue Mason jars on hand and use them for so many things! I cut a role of brown wrapping paper in half to use as a runner. I bought mixed greenery branches, lemons, limes, Granny Smith apples, and clementines. My favorite parts were the clementines with leaves still attached, found at our local market, and the clove embellishments.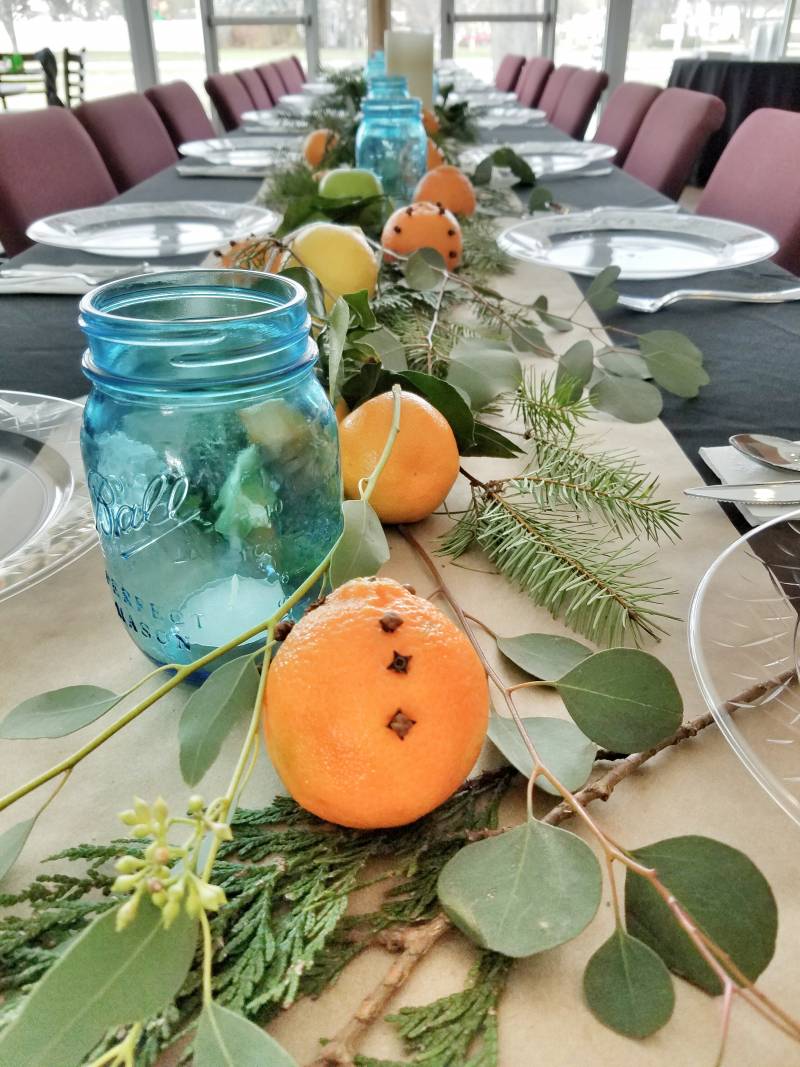 I love simple, and I love disposable plates! These clear plastic plates and "fancy" looking plastic flatware are a must for keeping things low key.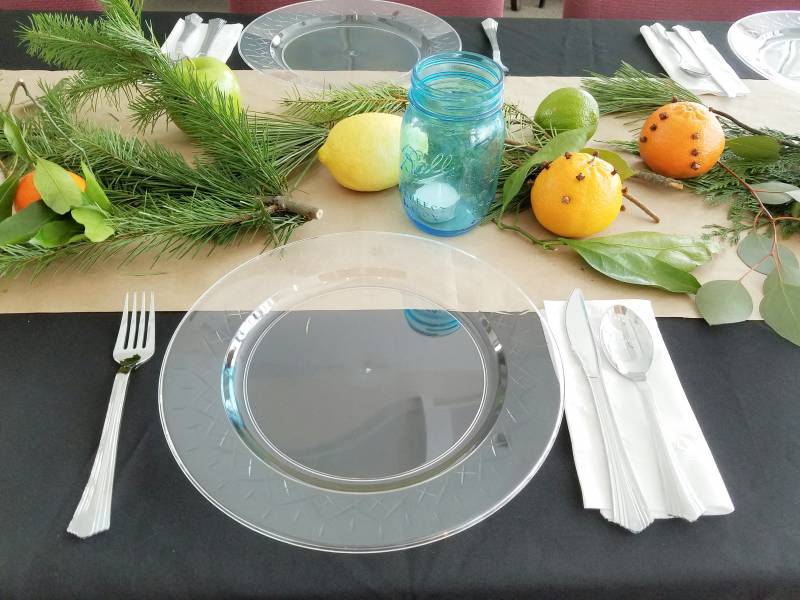 This year, we also kept things easy with catering from a local restaurant. We offered Faygo brand, glass bottled pop (a Michigan favorite) egg nog from a local dairy and other locally sourced goodies.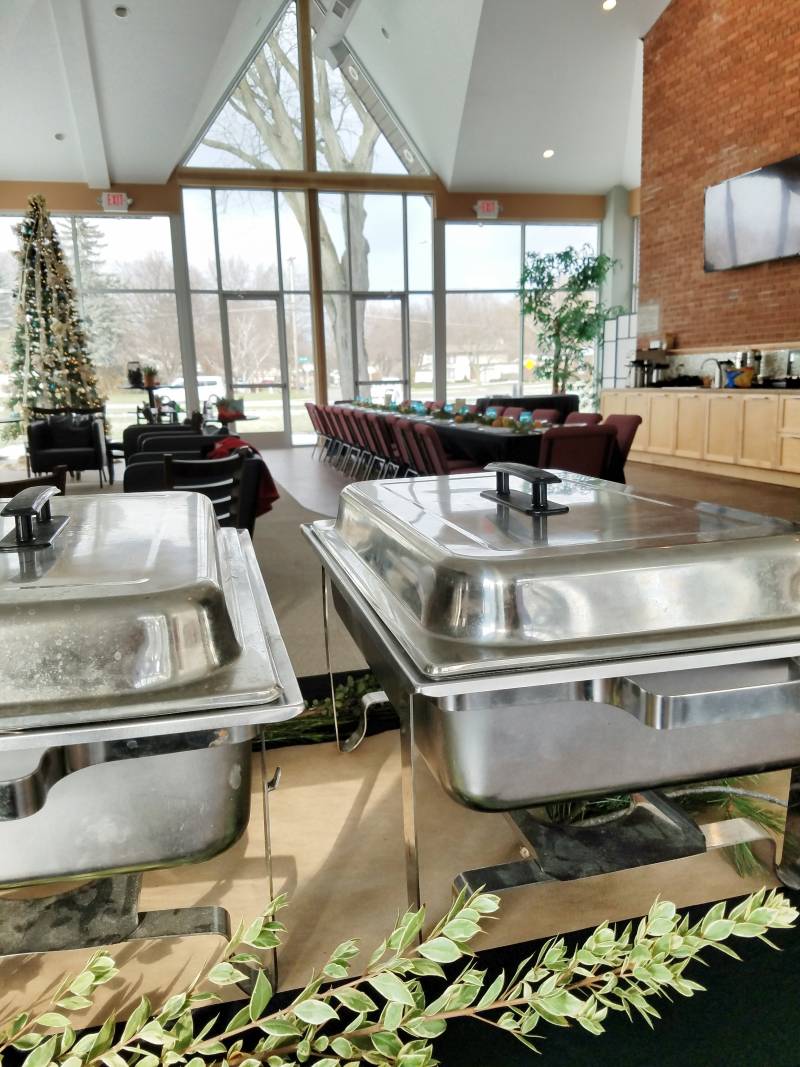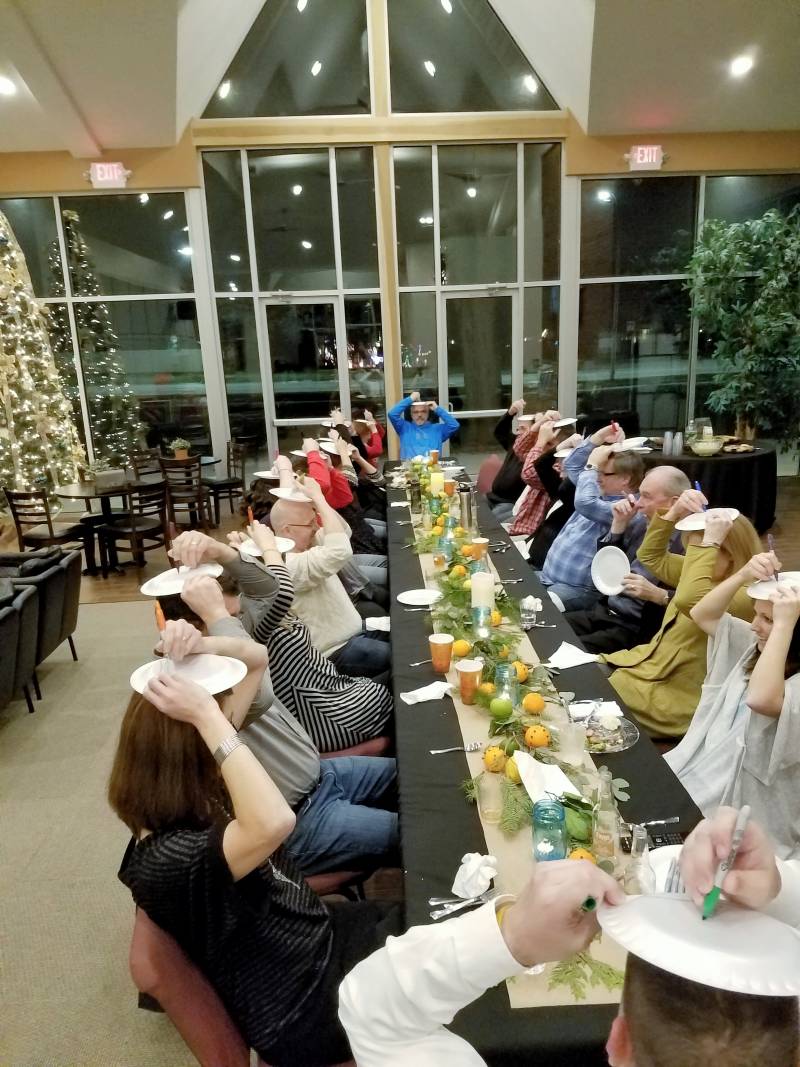 We're always on the hunt for easy games to play at a table with a large group. The "plate game" is one we played several years ago, but felt good about bringing back for a round 2!
How to Play
Give everyone a plate and a marker and have them hold the plate on their head. Instruct everyone to…
Draw a line for a floor.
Draw a Christmas Tree.
Draw a fireplace with a mantel next to the tree.
Add decorations to your tree.
Draw a star on top of your tree.
Draw a stocking hanging from the mantel of your fireplace.
Draw a present below the tree.
Decorate your stocking.
Have everyone take a look at their plates and score them based on these points:
2 points if the tree touches the floor.
2 points if your stocking is touching your mantel.
1 point if your star touches your tree.
1 point if your star is above your tree.
1 point for every Christmas ornament ball that is ON your tree, etc.
1 point if your fireplace doesn't touch the tree.
1 point if you actually drew something decorative on your stocking.
2 points if your present is under your tree.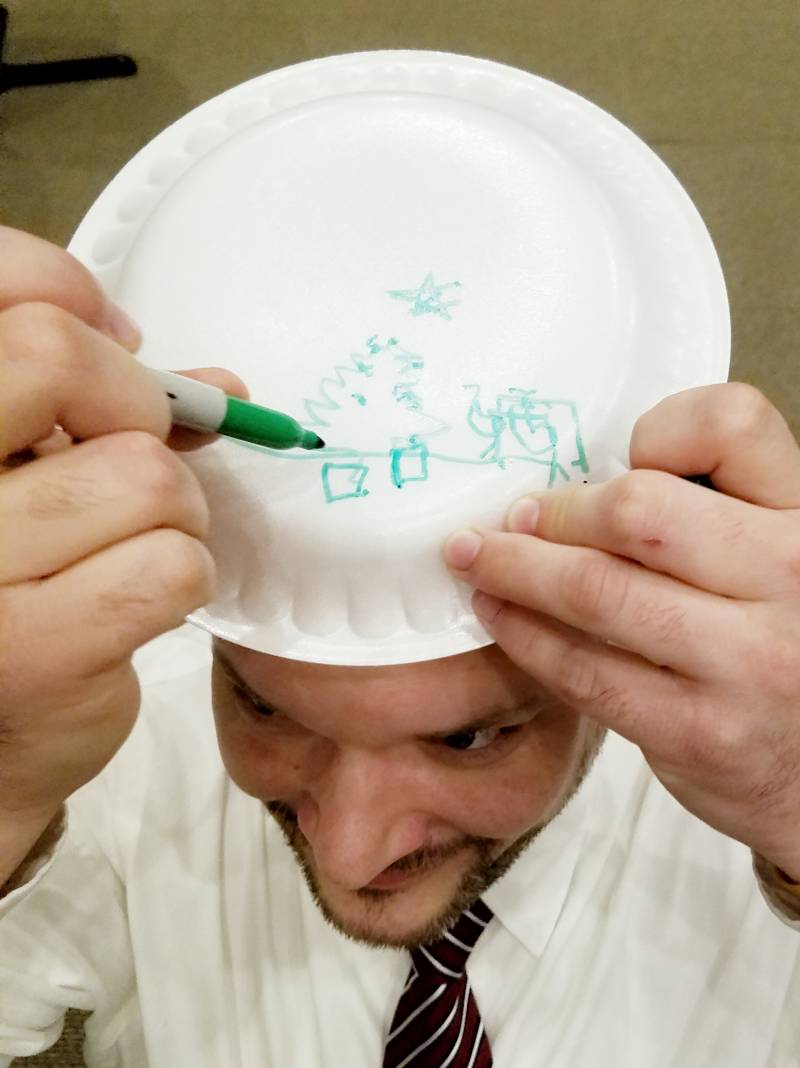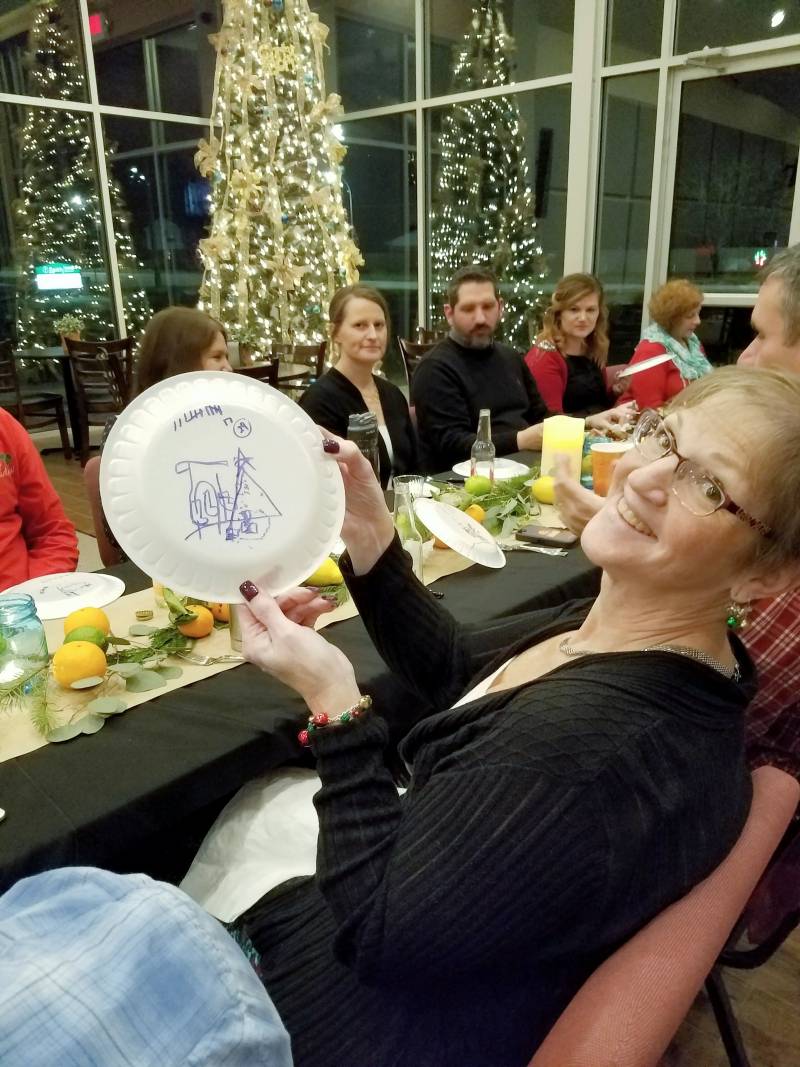 Merry Christmas! Remember to keep things simple, slow down a little and enjoy the company of those around you.