This post was sponsored by Treetopia. I received a tree from Treetopia in exchange for my involvement in their "Christmas in all Shapes and Sizes" campaign.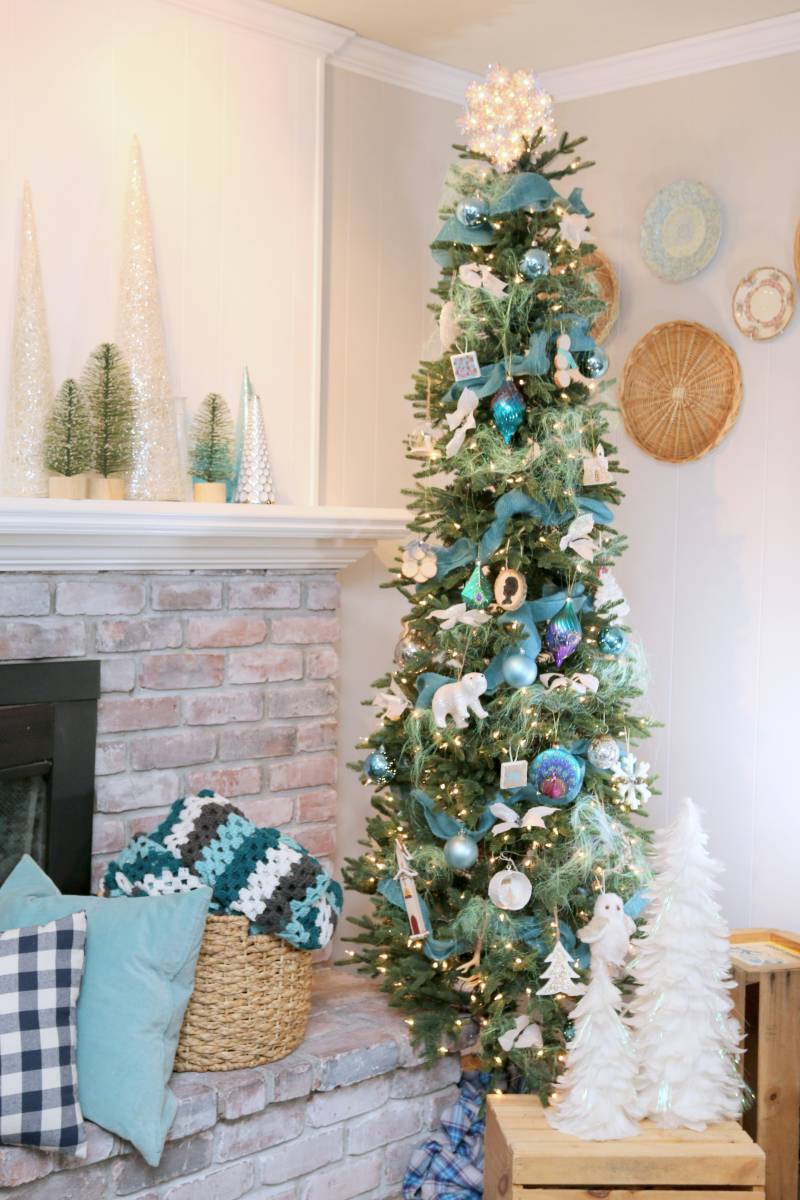 I am so excited to be joining a group of talented bloggers on the Treetopia Design Council! Since teaming up with Treetopia earlier this year, I have fallen in love with their selection of trees and decor. Ya'll know I'm a sucker for Christmas trees, but wow, do they have the options!!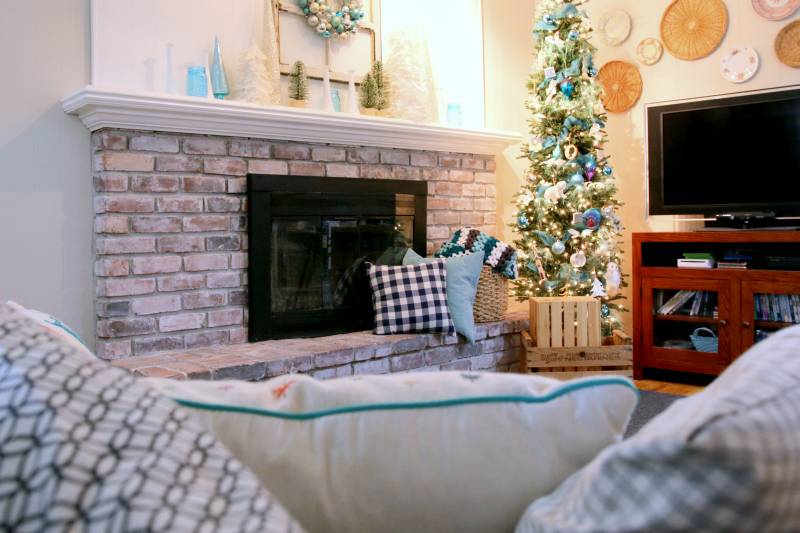 Since I already have a white tree that I've used for a few years now, I felt like it was a good year to switch things up. I decided to go with a little more traditional styled tree, versus that white vintage look I've enjoyed in the past.
I currently have about 6 trees up at my house right now, all in different rooms and in different shapes and sizes. It has been hard to fit a tree in this particular room, because it's on the smaller side and there isn't a lot of wiggle room to accommodate a tree. In the past, I have shoved one into a corner, despite the cramped surroundings.
But not this year!!
Have you ever considered a SLIM TREE?
What I love about this MIA PENCIL TREE is that it really is SO SKINNY but unlike some pencil trees, it still has a natural looking shape. The spot I ended up sticking this tree is so small, I really didn't think it would fit. I was shocked when it DID!
I also received a set of these Stary Night ornaments that I thought would go really well with my teal and neutral decor. I am really happy with the mix of whimsy, shimmer and natural elements to this tree.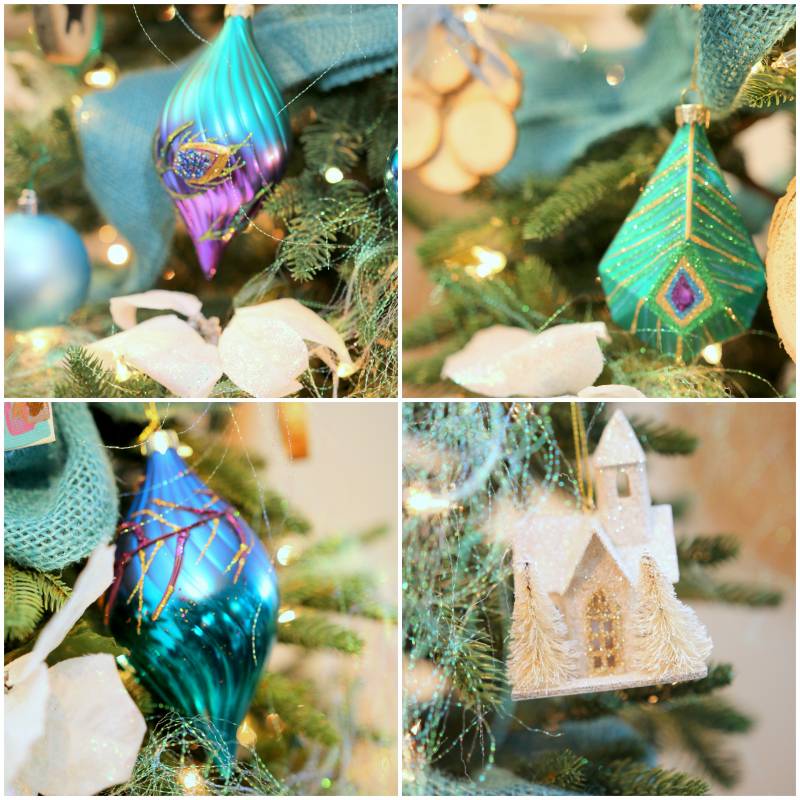 Our family loves to gather in this small, cozy room. It sure is fun to snuggle up in a room with the light from a Christmas tree and the warmth of a fire. Our favorite Christmas movies are the Polar Express, White Christmas and Elf!
Be sure to stop by Treetopia's blog to follow the other bloggers on their design council. A different tree has been featured each day this week for their "Christmas in all Shapes and Sizes" campaign.