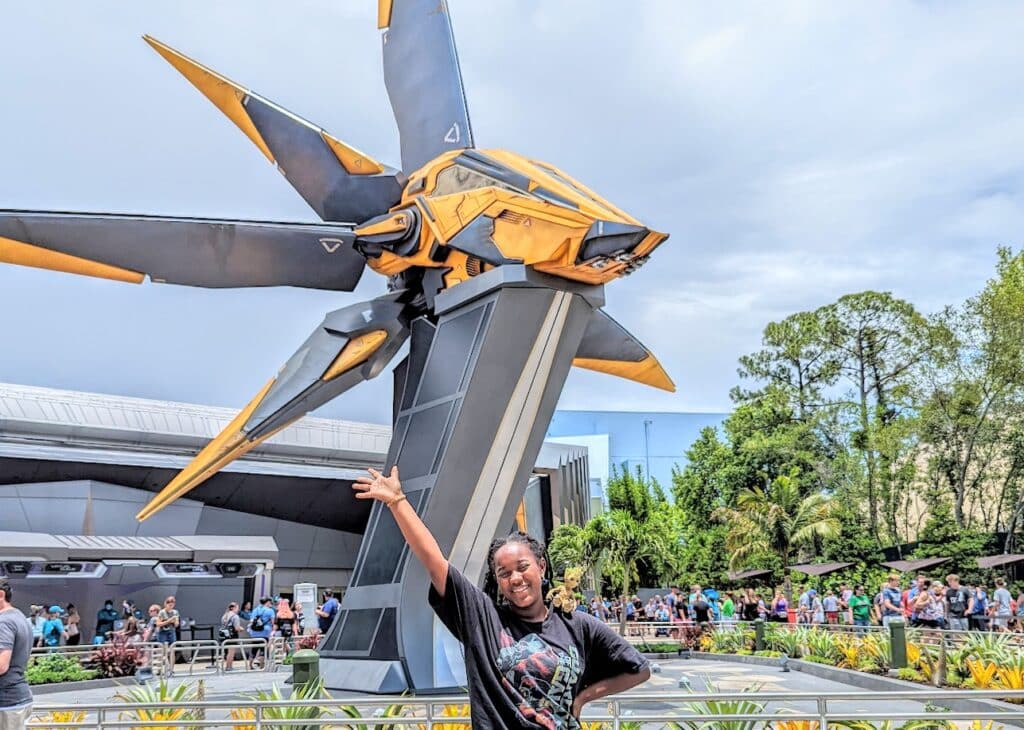 Song List for Cosmic Rewind
Welcome, EPCOT Terrans!
If you have not gotten to EPCOT to ride the new Guardians of the Galaxy, get over there! Check out our post HOW TO RIDE GUARDIANS OF THE GALAXY: COSMIC REWIND to learn how to get into a virtual queue.
If you are a Guardians of the Galaxy fan like me, you might be familiar with Peter Quill's a.k.a Star Lord's obsession with music. He has passed his music style and love to me and probably many of you! For me, the music adds so much excitement to this ride, which is why Cosmic Rewind is such a hit.
On this ride, you do not get to choose which of the songs below will play while you are on the ride; the songs are shuffled randomly. Nevertheless, all of them give the ride a fun, upbeat experience with the Guardians of the Galaxy and the Nova Corps. On this ride, you enjoy a thrilling cruise through space with Peter Quill, Rocket, Gamora, Drax, and Groot!
Fun Fact: There are 6 different songs on Cosmic Rewind! Each song may give you a different experience on the ride.
What Songs Are There?
I Ran– by a Flock of Seagulls
Conga!– by Gloria Estefan
September– by Earth, Wind, & Fire
Disco Inferno– by The Trammps
One Way or Another- by Blondie
Everybody Wants to Rule The World– by Tears for Fears
*I have not experienced every one of these songs on the ride, so these are not ranked from best to worst.