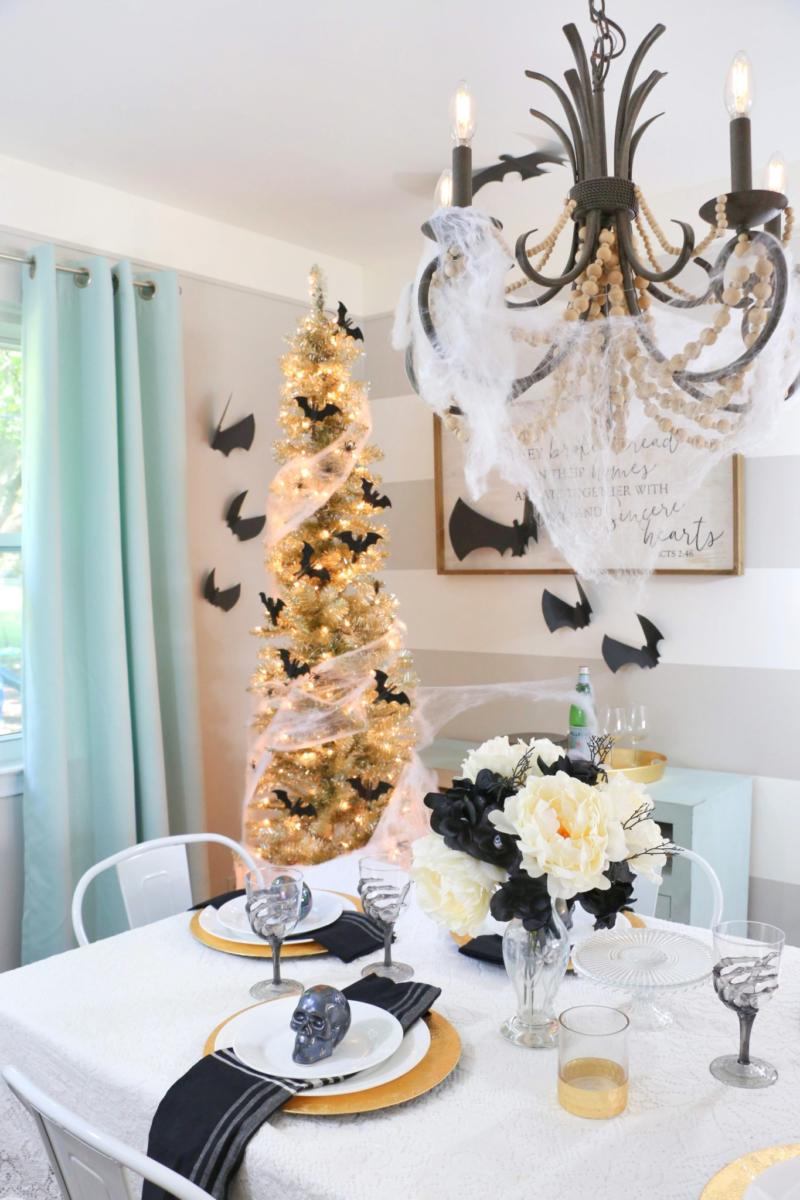 My Spooky Dining Room Decor
Hi, friends! Today I am sharing my not-so-scary, slightly spooky Halloween inspired dinging room decor! I don't normally decorate for Halloween, but when Treetopia asked if I would choose a trees to decorate for their "Spooky Room" series, I eagerly got to work. This beautiful, gold pencil tree was so fun to decorate. I love how versatile it is, you could leave it up all Winter long and decorate it for different holidays! Here's the fun part, one of my readers has a chance to win this same tree that I'm featuring on my blog!
Treetopia's Spooky Room Series
Since September 23rd, Treetopia has been featuring a different blogger each day who has transformed one of her rooms into a haunted house. Each blogger has featured a different tree, that you have a chance of winning!
How to Play:
Visit the Treetopia Facbook page to find out how you can go on a Scary Room Scavenger Hunt and win a tree of your own!
Visit one of the participating blogs below for a chance to win the tree THEY are featuring!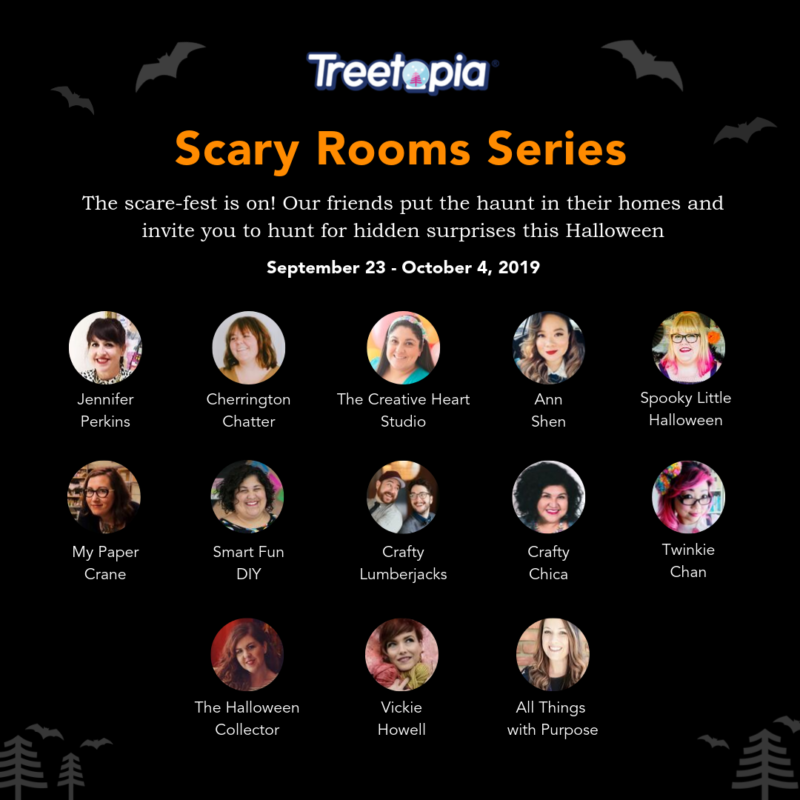 Visit these other bloggers for a chance to win the tree they are featuring: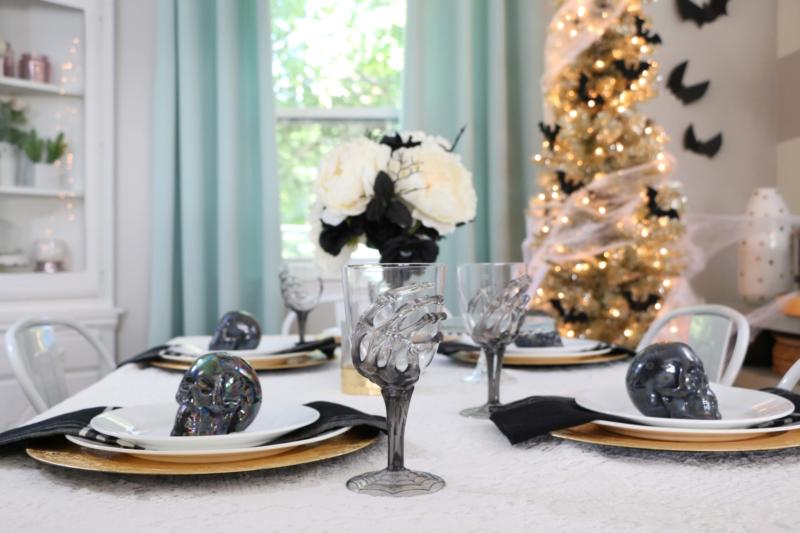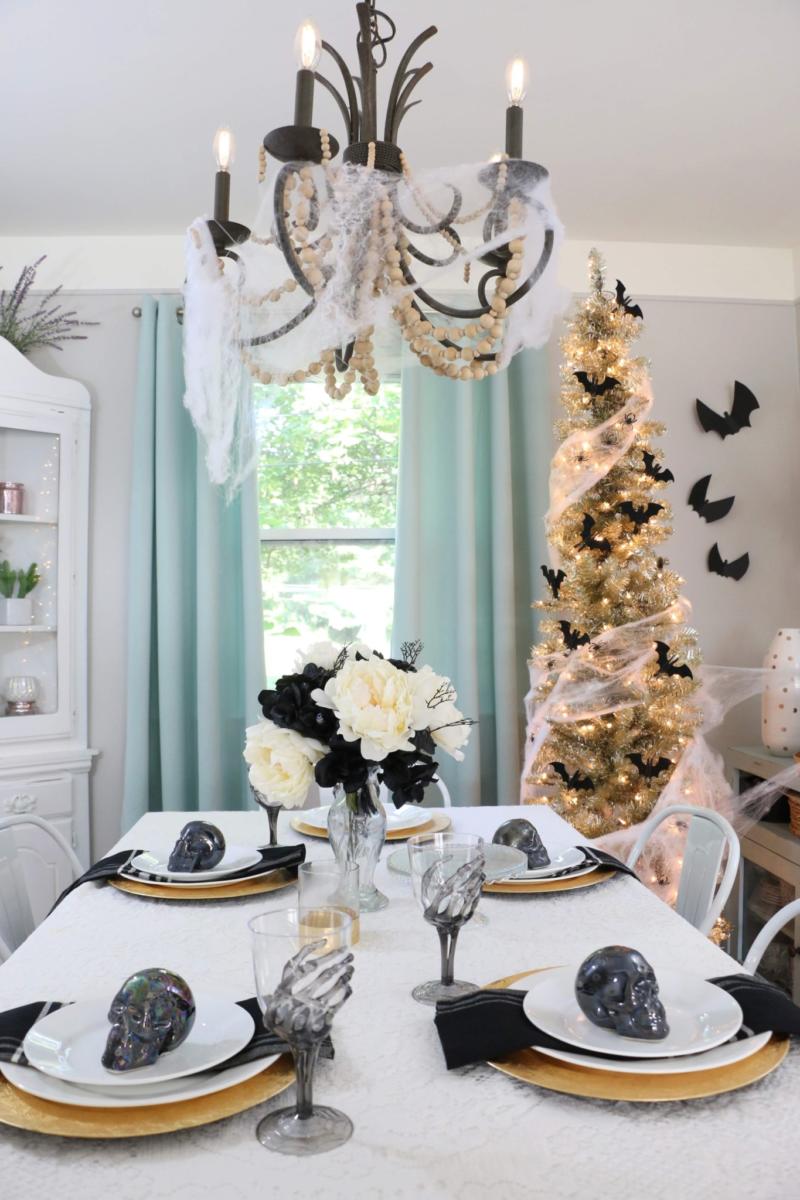 Create This Look
For this look, I used the All That Glitters Pencil Tree from Treetopia, and mixed other gold, black and white elements into the design.
Here's what I used: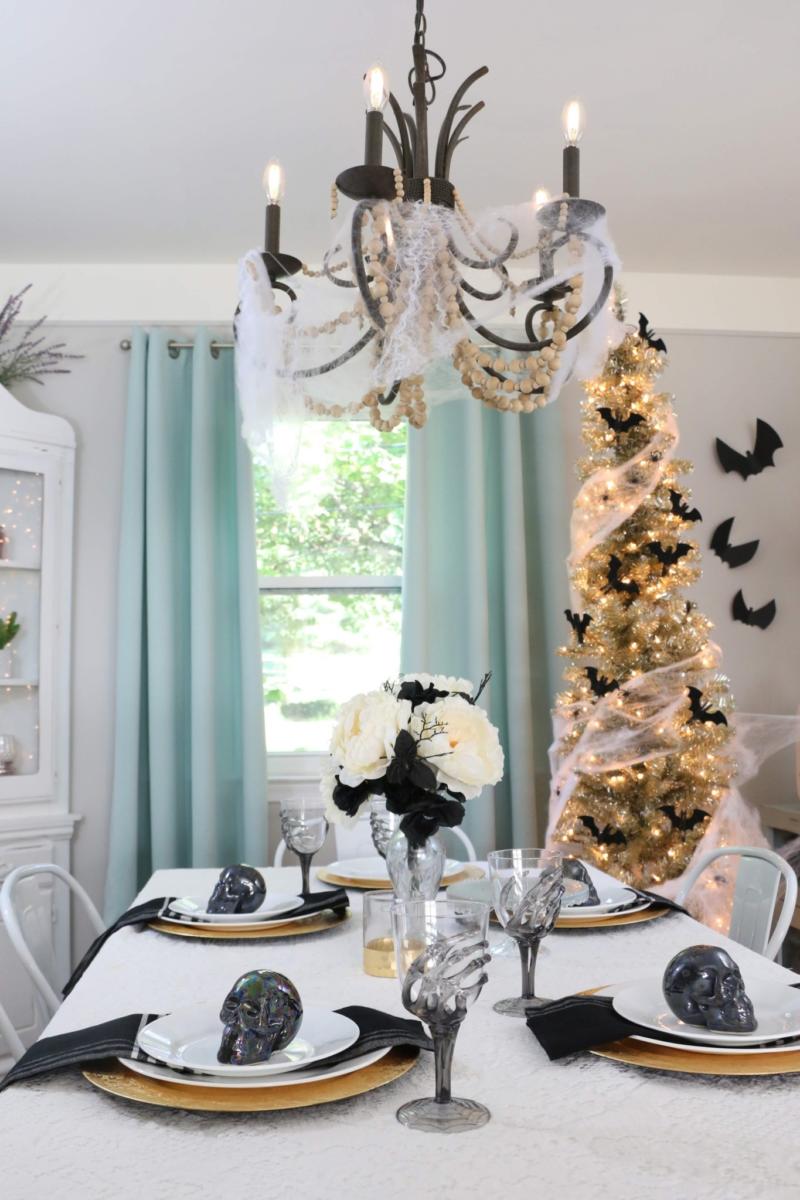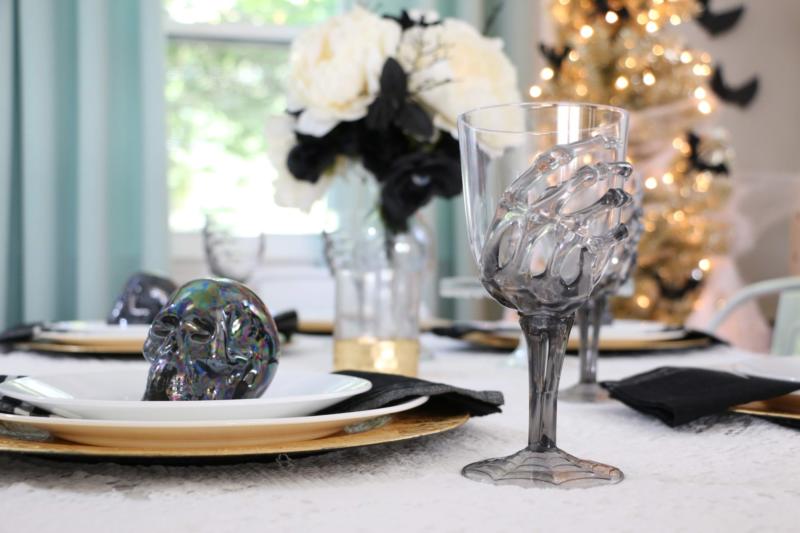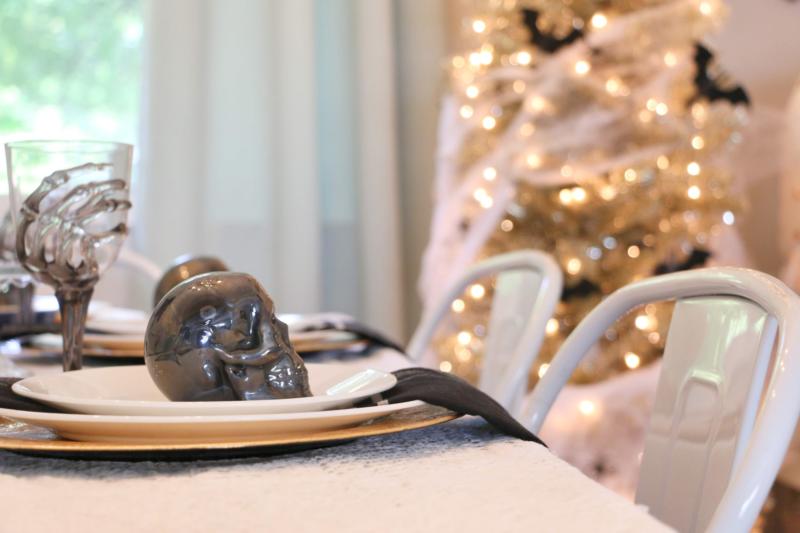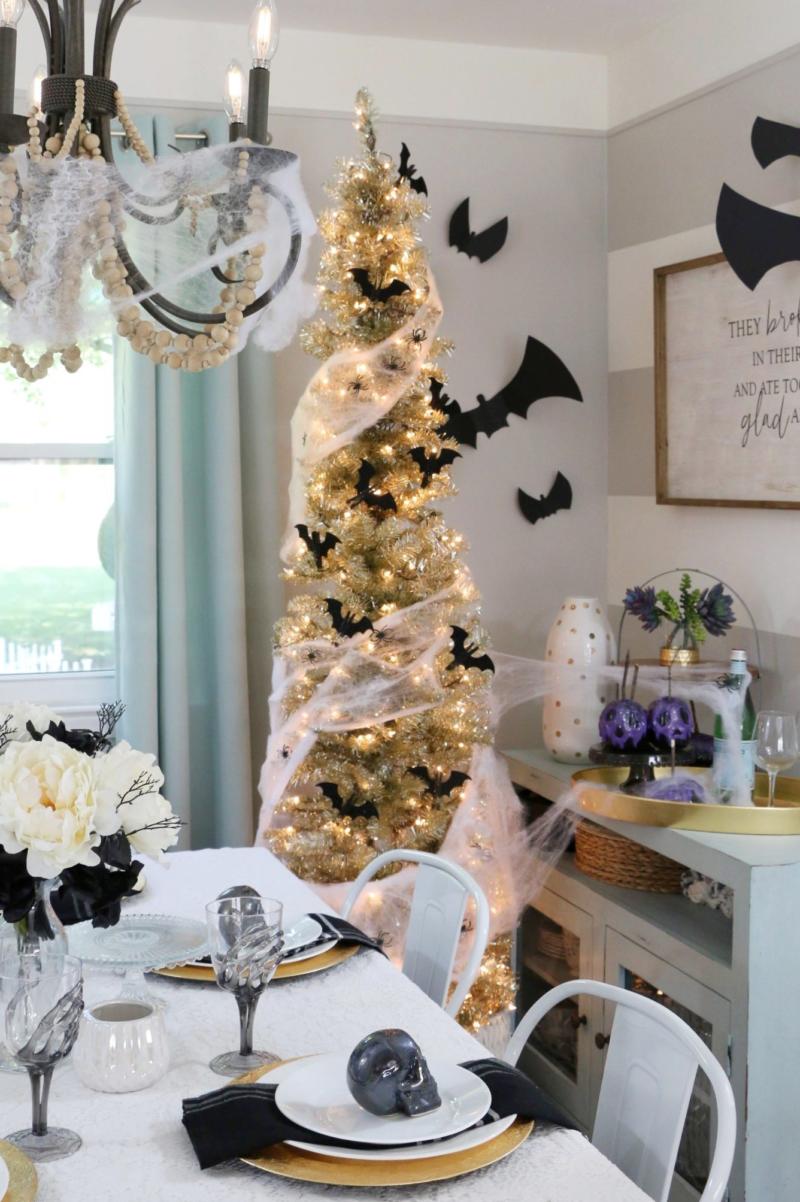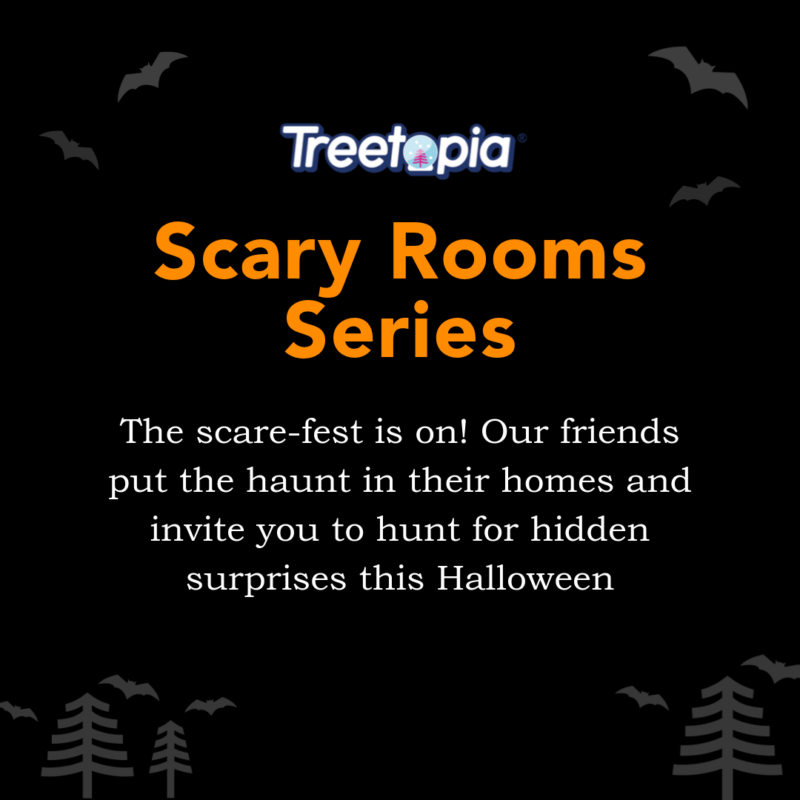 Find out more about Treetopia,
and play their "Scary Room Scavenger Hunt" at one of these links:
Facebook: Treetopia Twitter: @treetopia
Instagram: @treetopia Pinterest: Treetopia
Visit me on Instagram or Facebook to win the tree I am featuring!
Be sure to follow the hashtags:
#TreetopiaScaryRooms
#TreetopiaHalloween
#TreetopiaScavengerHunt