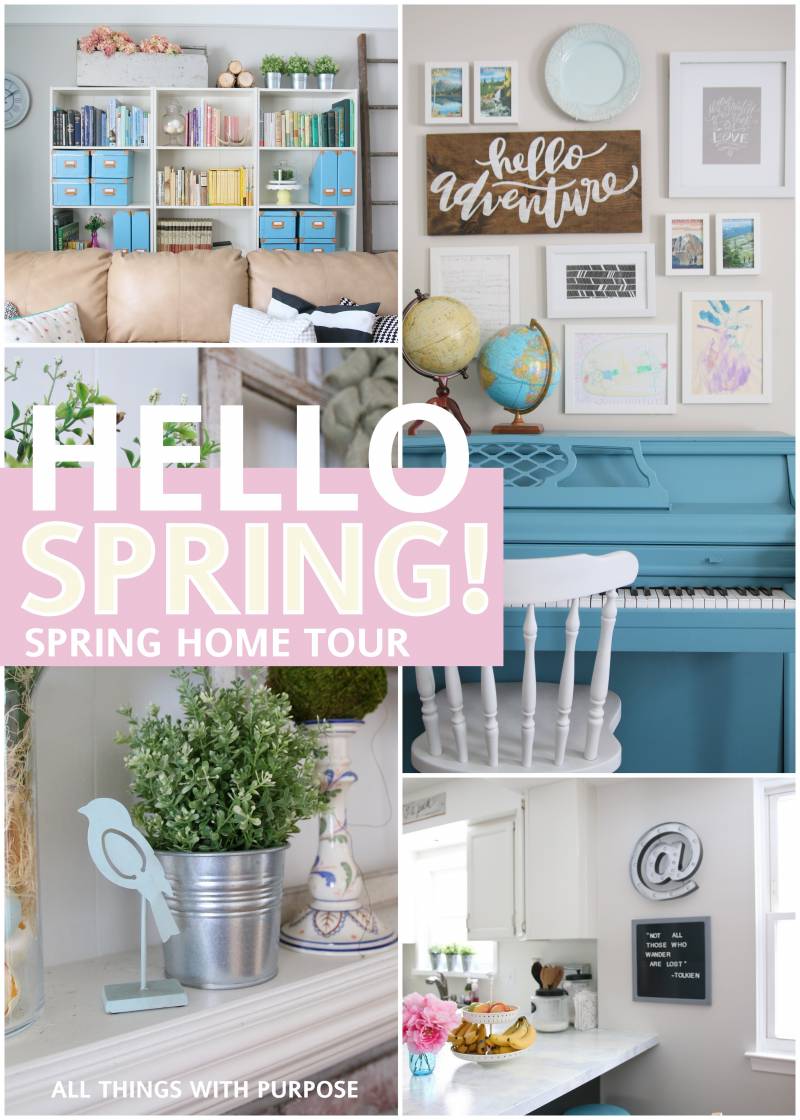 Welcome to my Spring home tour!! I am so excited to have you over for a visit. I am so ready for the Sunshine and warmer days ahead, how about you?
This week, I am teaming up with 20 other creative bloggers, hosted by Carrie at Lovely, Etc to bring you some beautiful, inspiring Spring decorating ideas!
AND we're giving away $400!!
So be sure to head to the bottom of this post to see the rest of their homes and enter to win!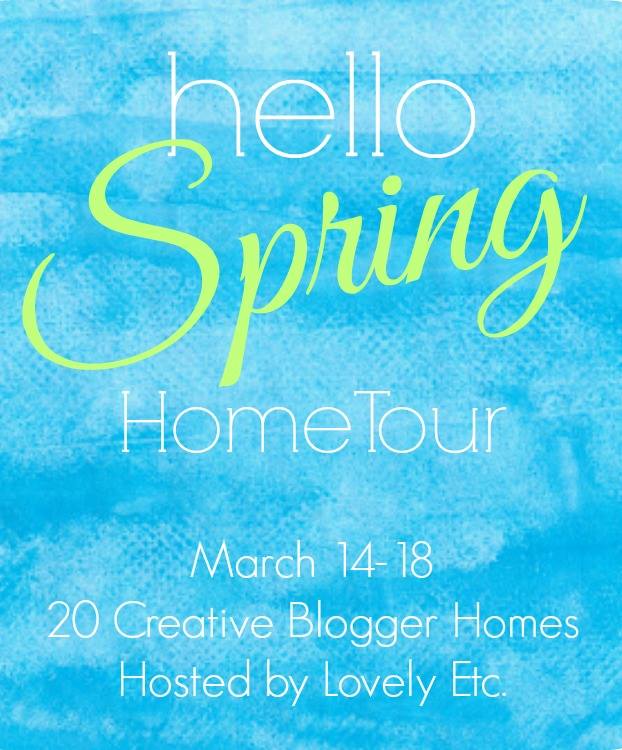 I always say, one of the best ways to kick the Winter blahs is by redecorating and decluttering. So whether you've got a foot of snow still or not, it's time to start preparing for the brighter days ahead. Clean out all the remains of (ahem) Christmas decor that I know you've still got laying around! Put away all the snow flakes and snowmen. Pull out the bright pops of Spring inspired color and start Springifying your home (yes, I'm TOTALLY sure that's a word).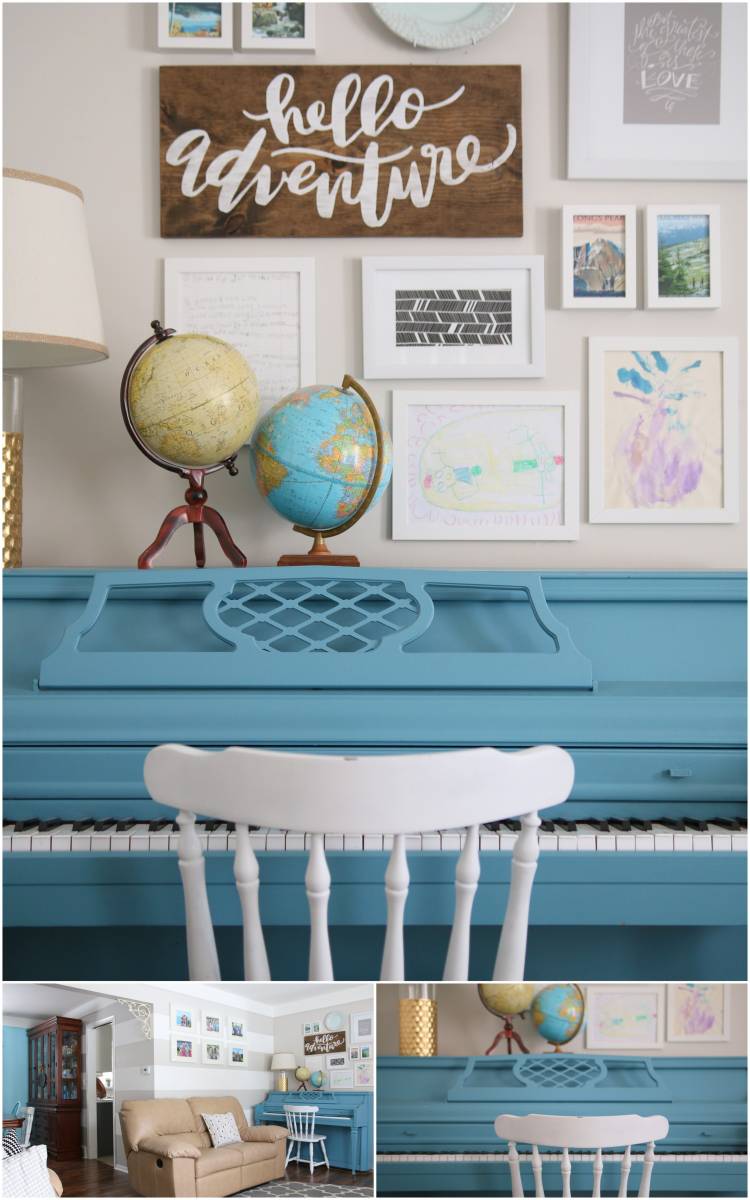 This post contains affiliate links for your convenience.
I honestly just love change. I love the changing of seasons and I love rearranging my house. I'm a bit obsessed. I try not to keep clutter around, but I hold onto piece I really love so I can always swap things in and out. My biggest way to save money on decorating is to rotate things and rooms around a lot – it makes it feel like it's all new when in fact it's just repurposed from somewhere else in the house.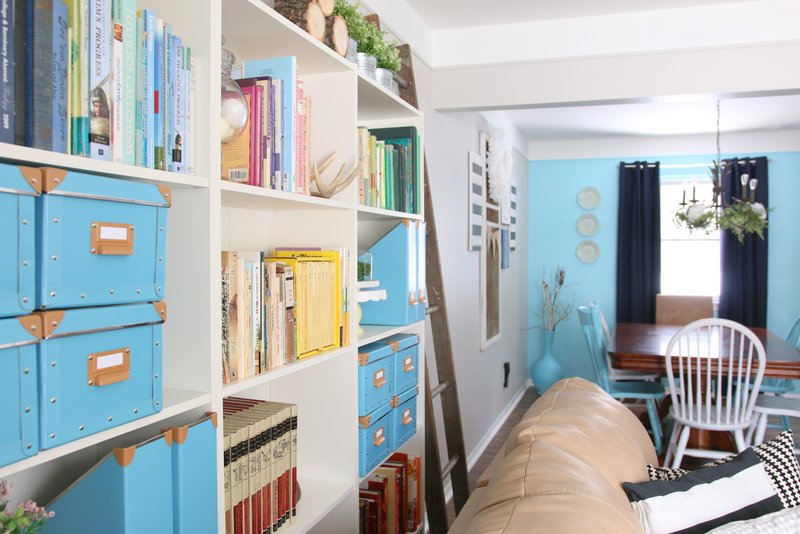 My most recent purchase was the GERSBY book shelves from IKEA. They're only 24.99 each! I measured it out and the size of three of these put together is very similar in size to the largest KALLAX shelf but with only spending $75 instead of $200.
Read about my painted piano here: DIY Chalk Painted Piano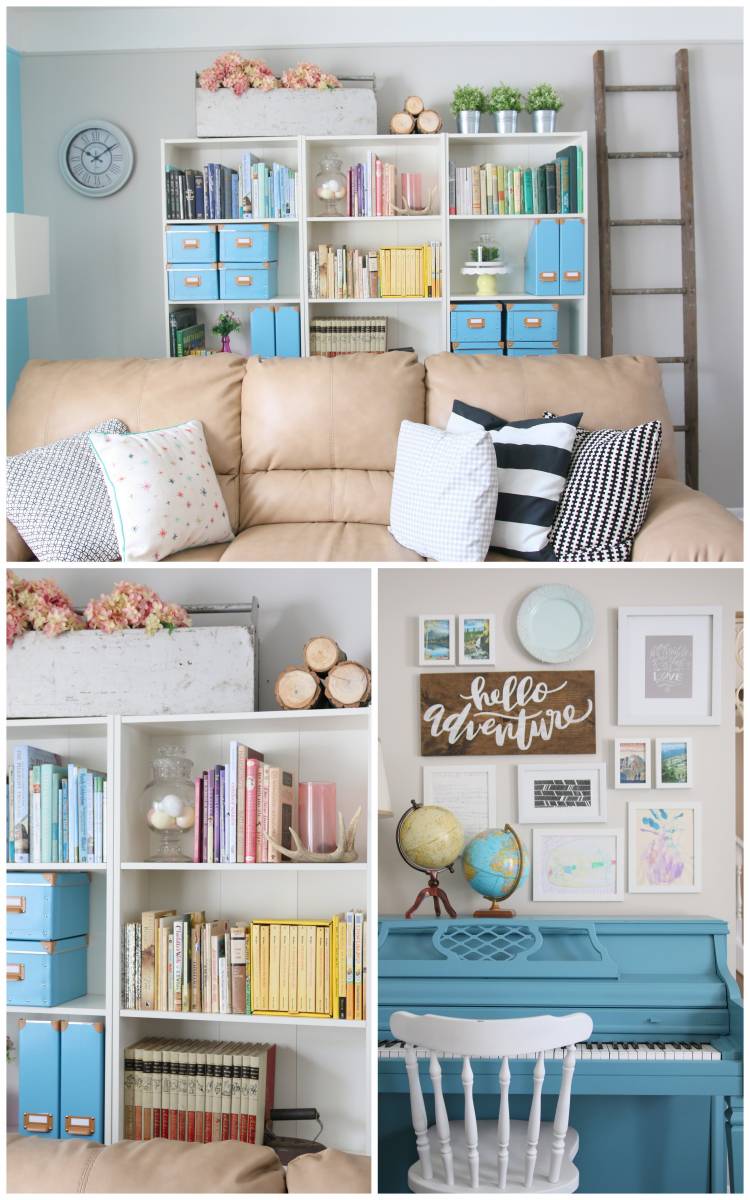 Shop My Style:
Shelves: IKEA
Blue Boxes: IKEA
Pillows: IKEA and Target and Handmade
Picture Frames: IKEA
Art Prints: Hobby Lobby
Pineapple Art and Stripes: Made by Me
Screen Door: The Found Cottage
Vintage Tool Box: The Found Cottage
Clock: Menards
Coffee Filter Wreath: Made it
Edison Bulbs: Amazon
Chairs: Found in the trash and spray painted This Color
Lamps: Target
Rug: Target
Globes: Thrifted
Galvanized Metal Pots and Greenery: IKEA
Hello Adventure Sign: The Found Cottage
Burlap Pennant: Target Dollar Spot
Cake Stand: Target Dollar Spot
Greenery on Light: Michaels
Curtains: IKEA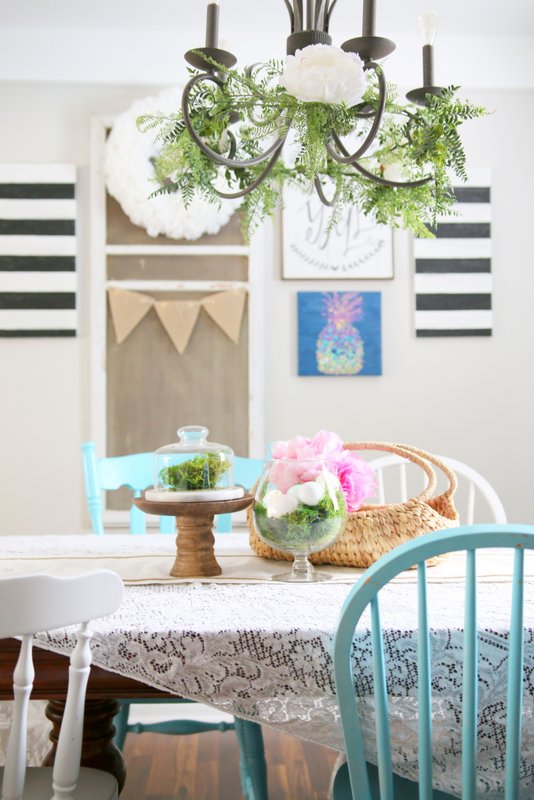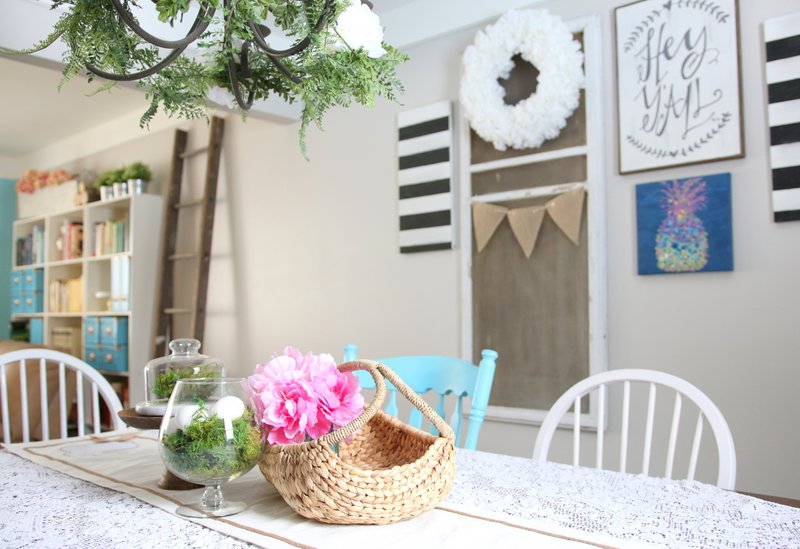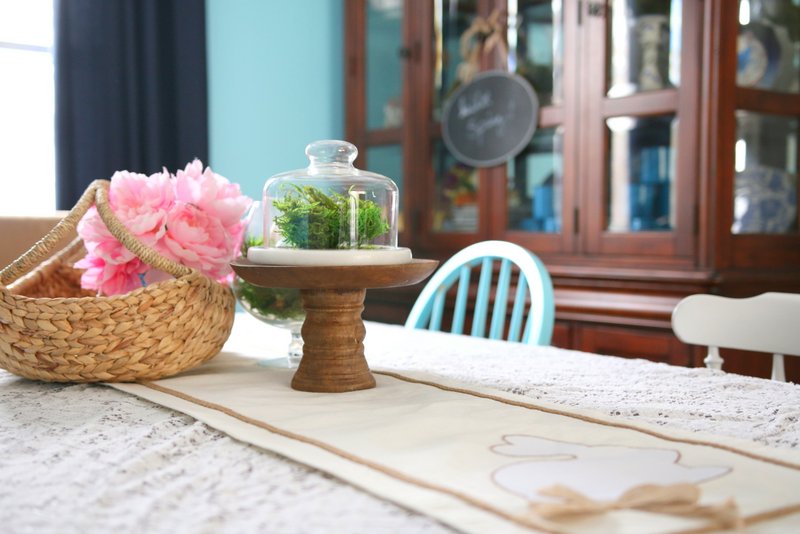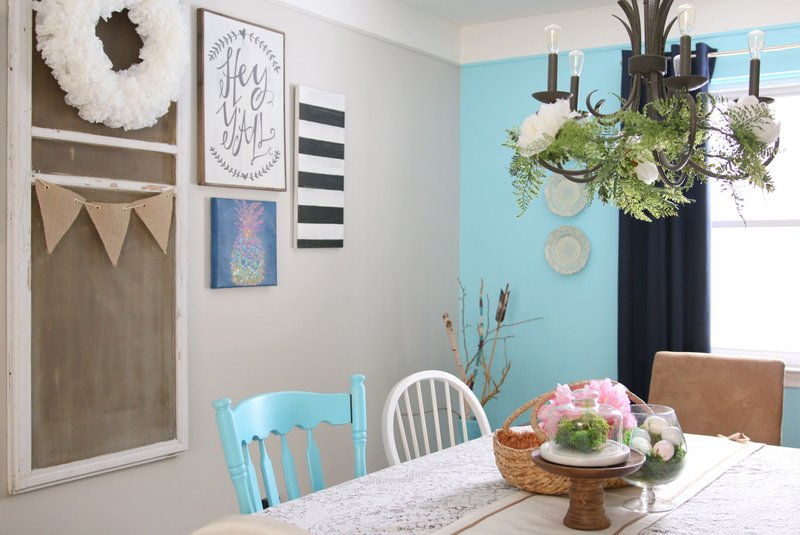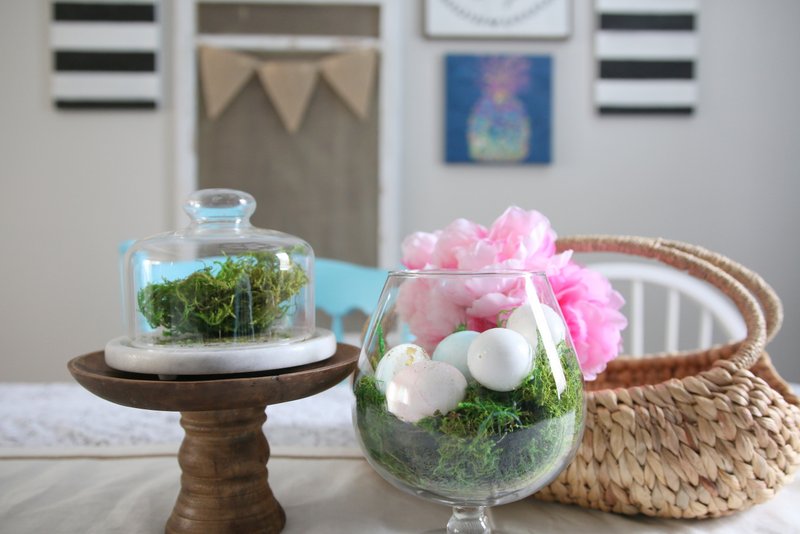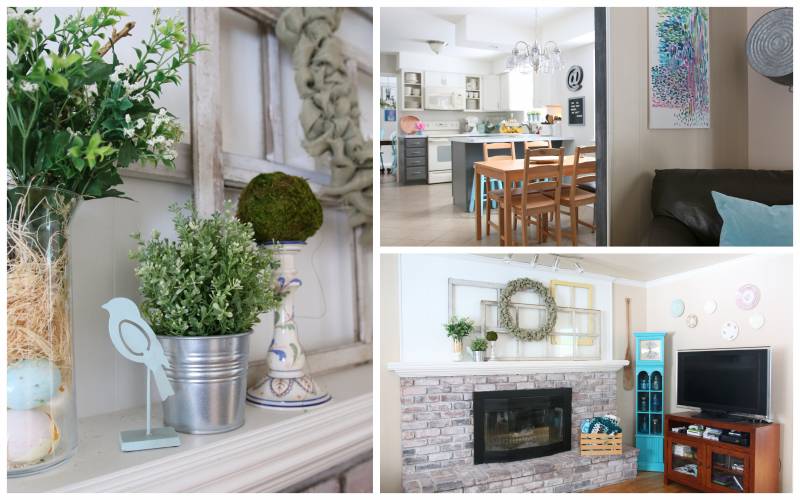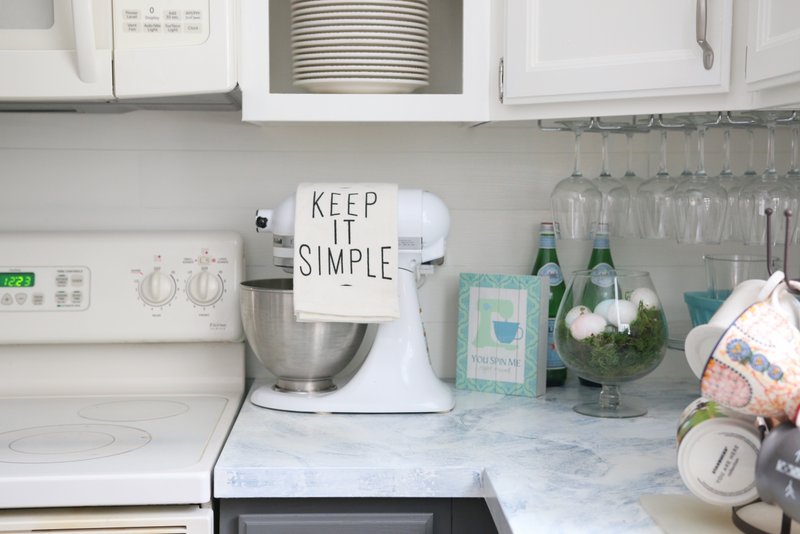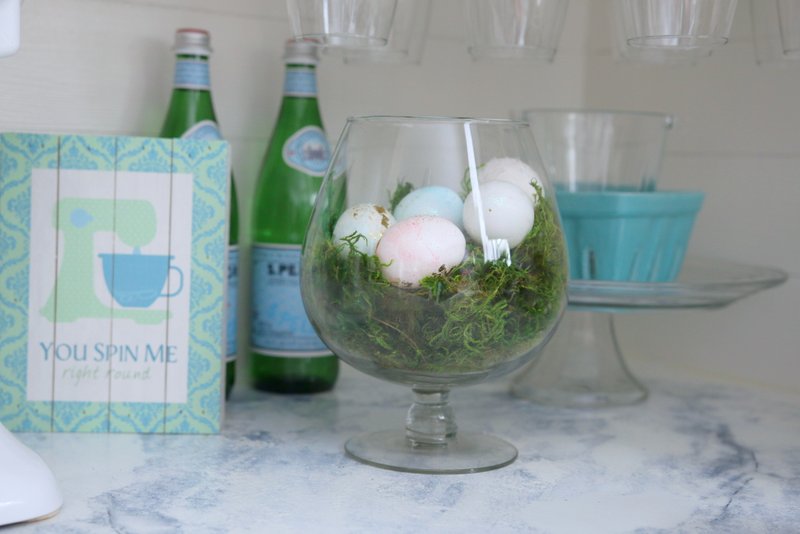 You may notice I've included a LOT of pictures of my kitchen…
That's because it's my favorite room in the house right now. Check out my post on my Fixer Upper inspired kitchen overhaul using mostly paint here: Fixer Upper Inspired Kitchen
I made A LOT of changes and only spent about $300!!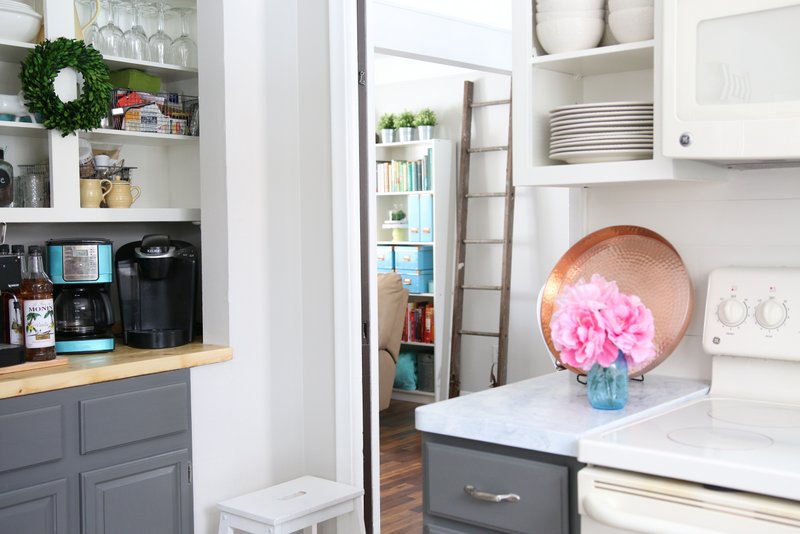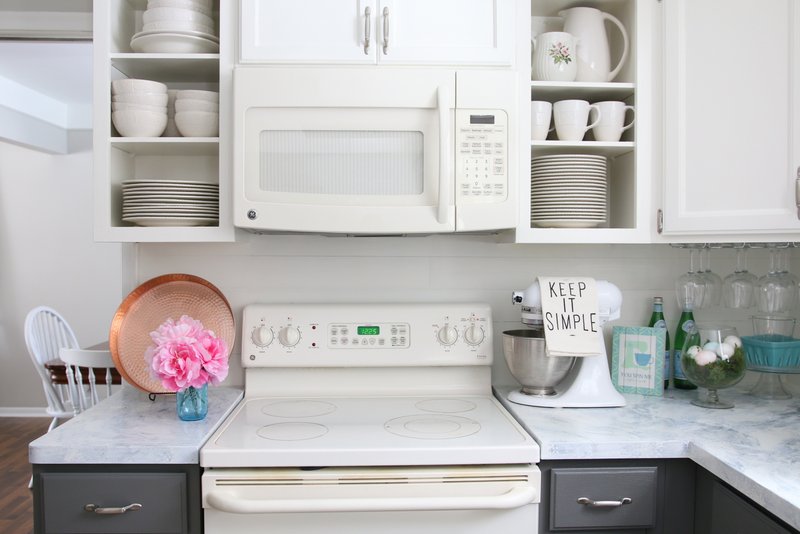 If you're like me, you love the look of letterboards but haven't been able to find one at an antique store and can't bring yourself to spending more than $100 on one from LetterFolk. This one is plastic, not felt and cost me $40 at Office Depot. It's not AS GREAT, but it gets the job done!
I also created a FREE printable version.
Find them here: Letterboard Images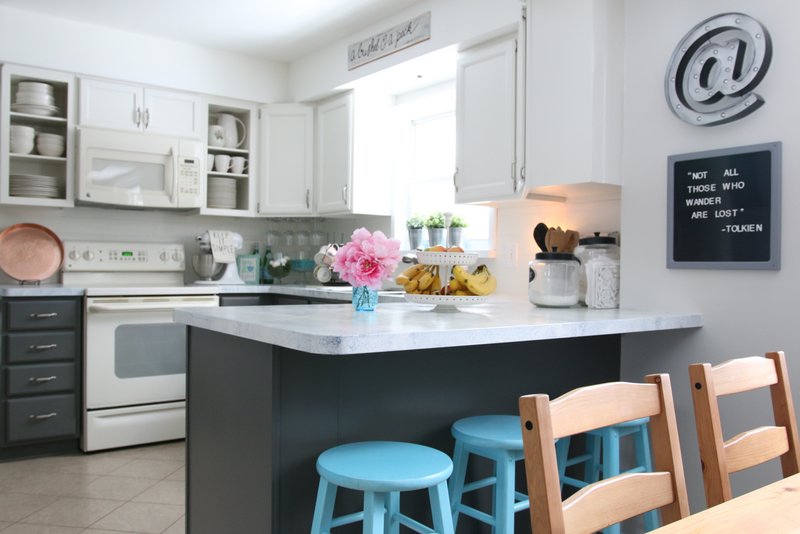 Shop My Style:
All Details on Kitchen Cabinet Colors: See This Post
Mug Wrack: Amazon
Table: IKEA
Stools: Wood Stools Spray Painted This Color
Copper Tray: Target (Similar)
Fruit Stand: IKEA
Letterboard: Office Depot
Metal @ Sign: Amazon
Bushel and a Peck Wood Sign: Made by Me
Boxwood Wreath: Target
You Spin Me Sign: Crackerbarrel
Moss: Michaels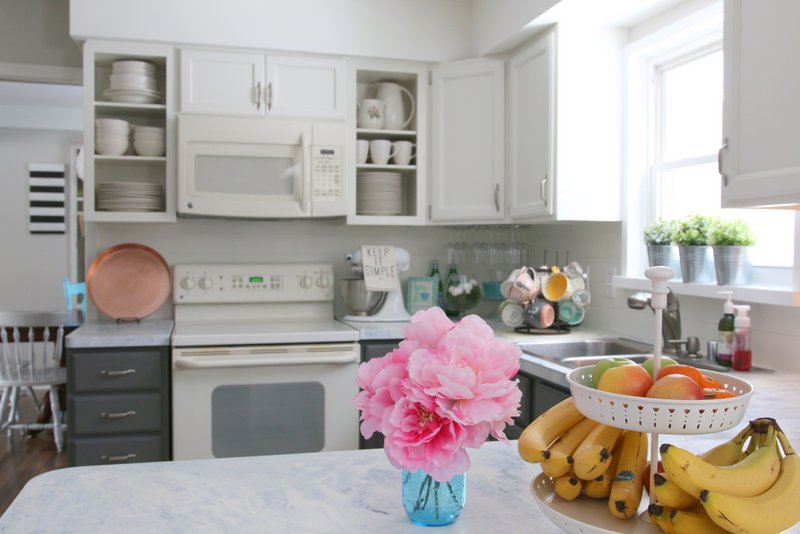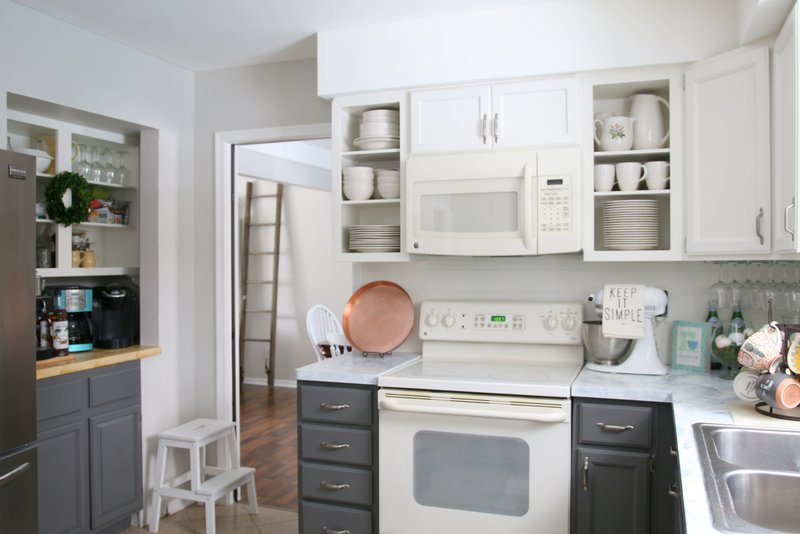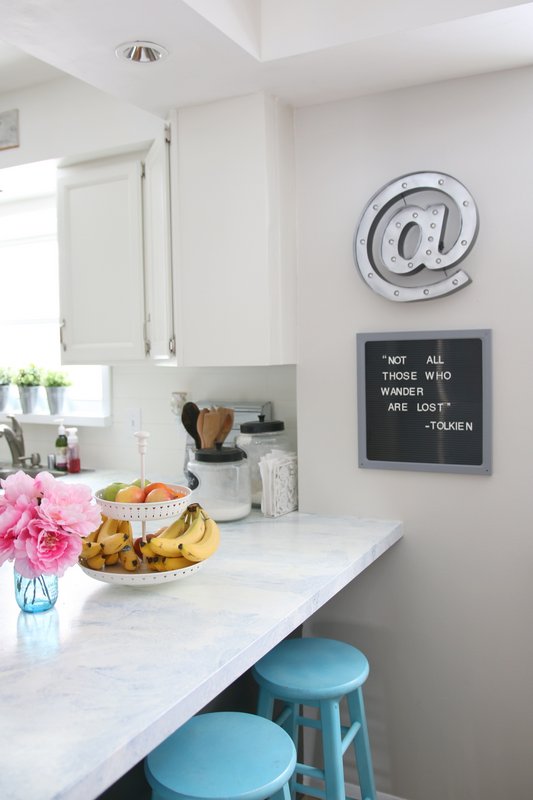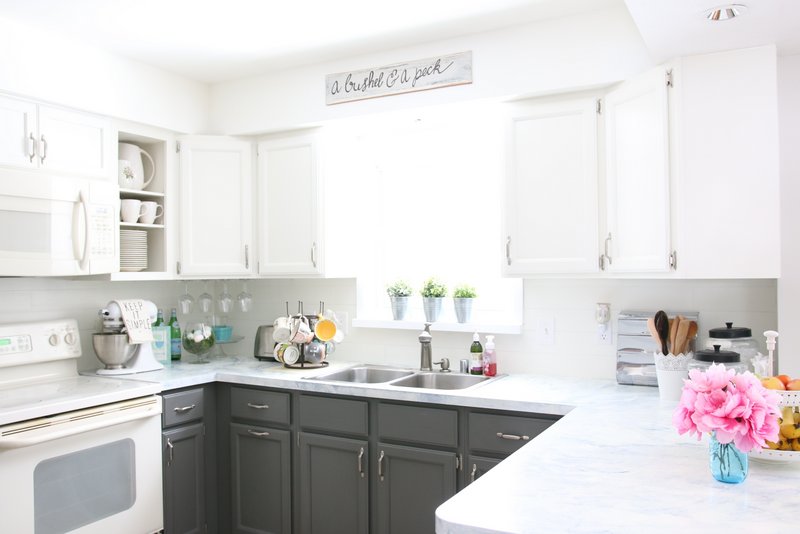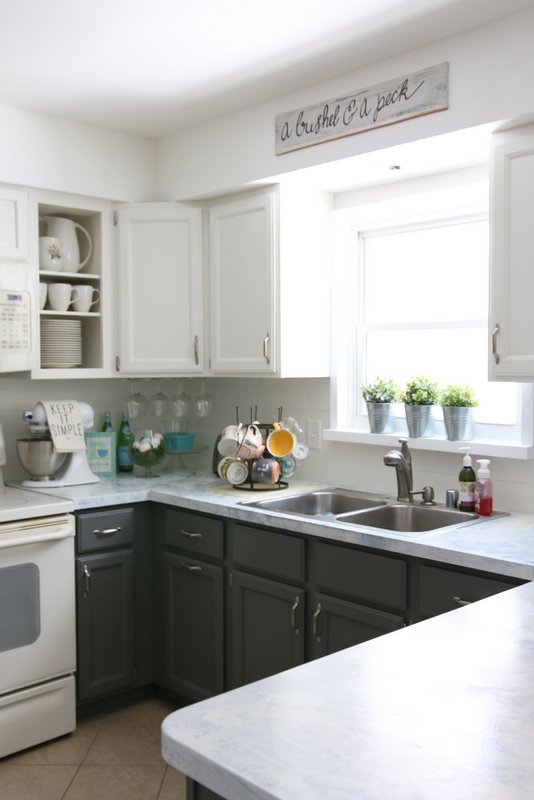 Now, onto the giveaway!!
Be sure to stop in and visit with these creative bloggers and their beautiful homes!
Monday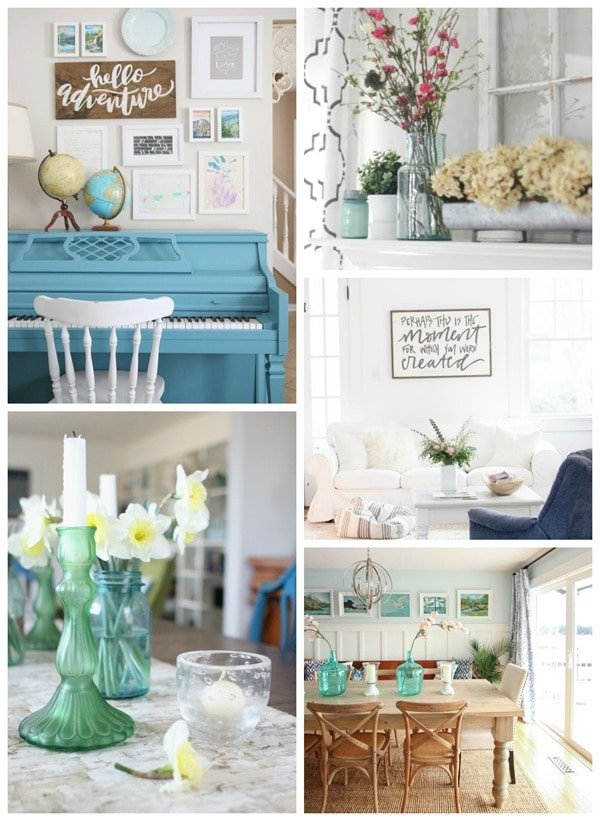 Tuesday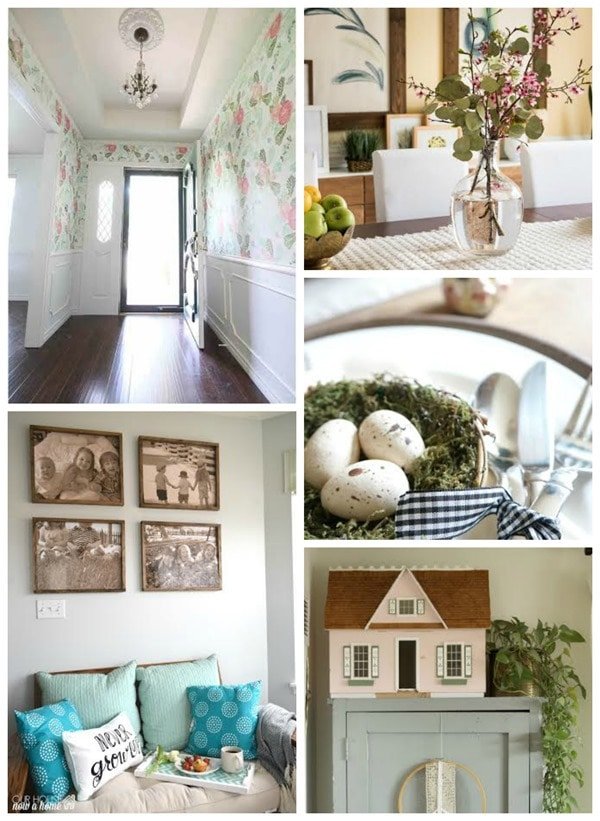 Wednesday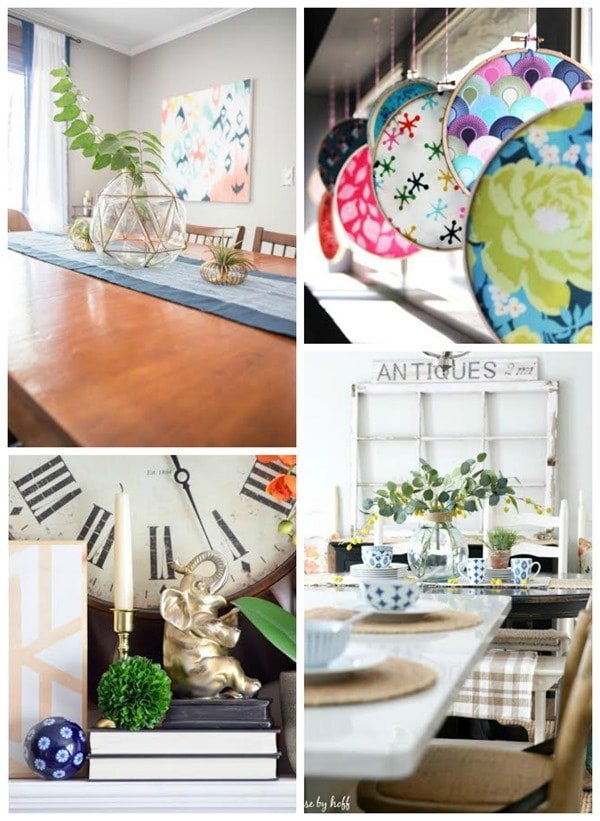 Thursday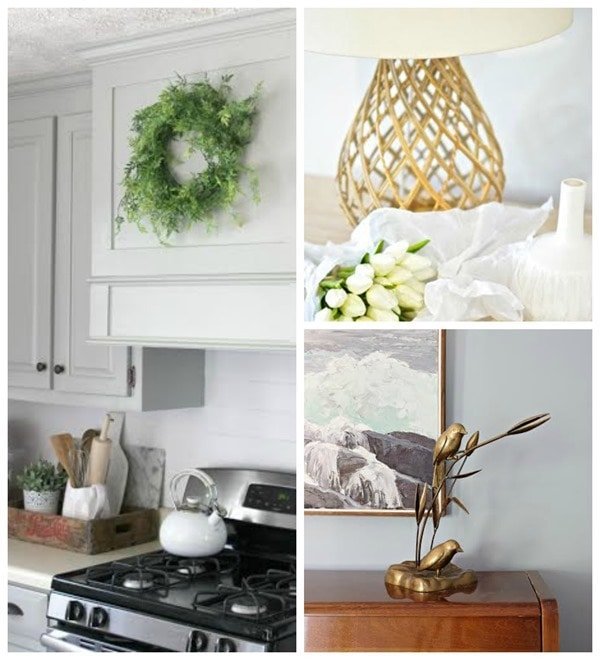 Friday