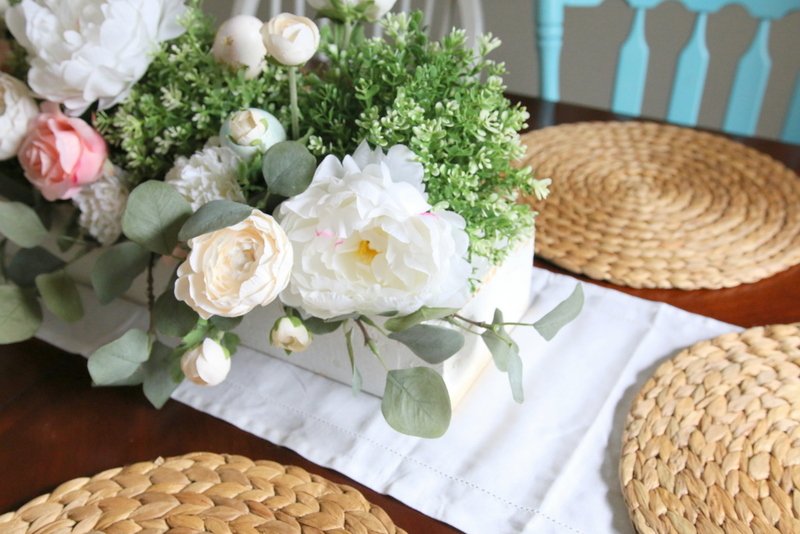 Hello, friends! Happy Spring!!
The weather has been warming up here in Michigan and I have caught some serious Spring fever. Time to do some cleaning, purging, reorganizing, hiding of all things Winter and…
ahem… leftover Christmas decorations. You know the feeling.
I've already been getting a jumpstart on yard work and readying the house for Summer! I'm just so excited to be out of the house, I don't care what needs to be done, I'll do it.
This week, a group of us are putting on a fun, Spring open house! A huge shout out to Carrie from Lovely, Etc for organizing this event. New homes are being featured every day, Monday through Friday. Today is my day… so, welcome to my home!!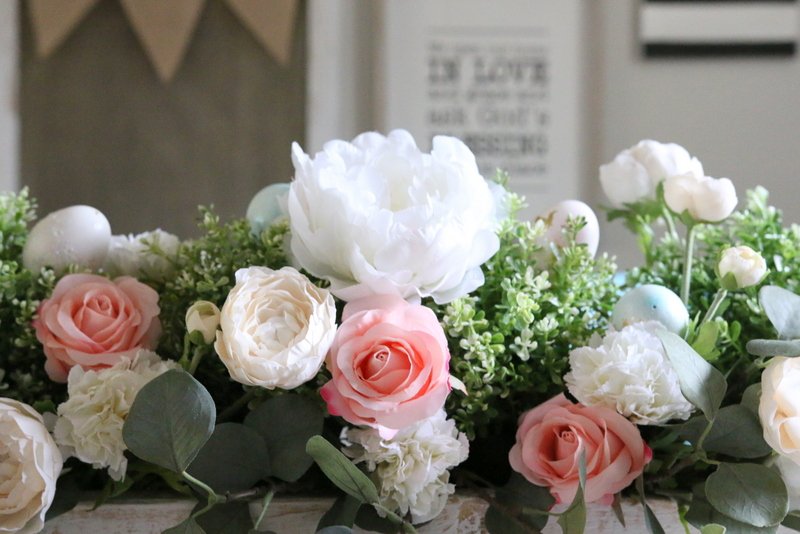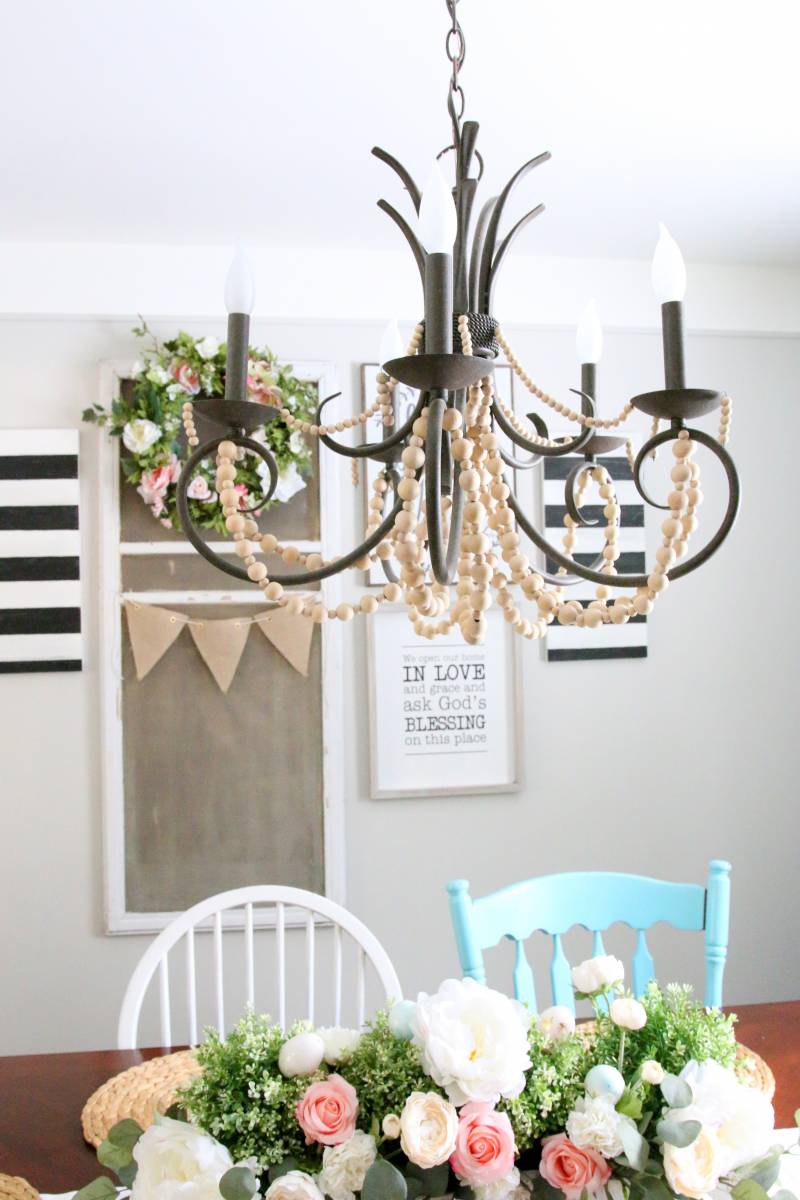 One of my favorite things this Spring has been these flowers from IKEA. That's right, they're all from IKEA. You can read about them here: Spring arrangement from IKEA
Another thing I've recently done is this wood beaded chandelier. I strung beads together and hung them from my old chandelier. Read how I did it, here: Wood Bead Chandelier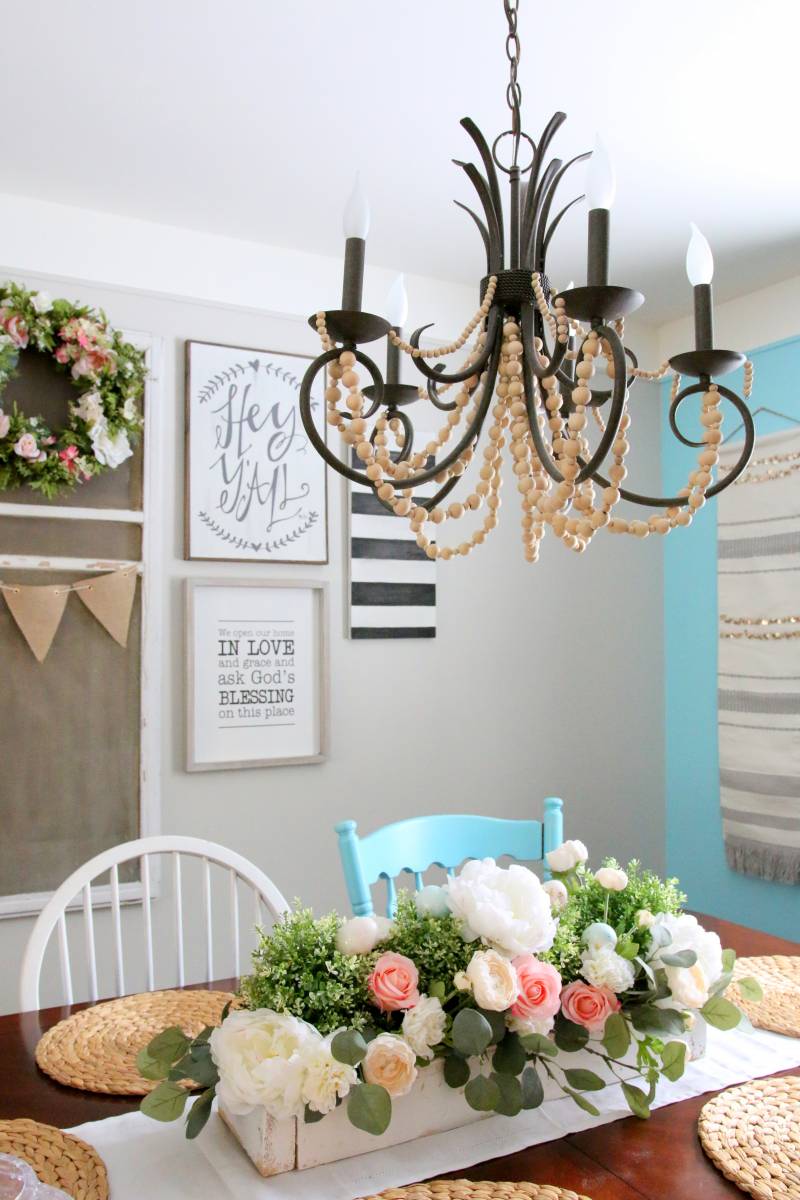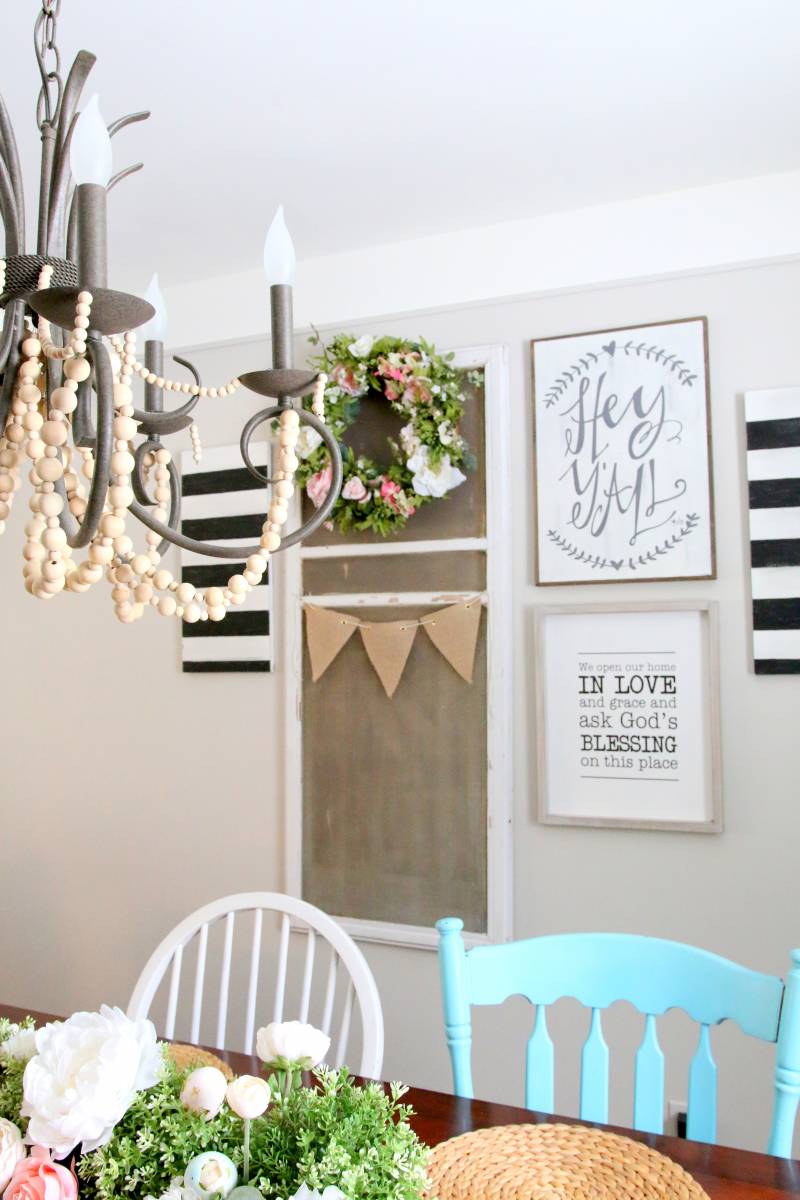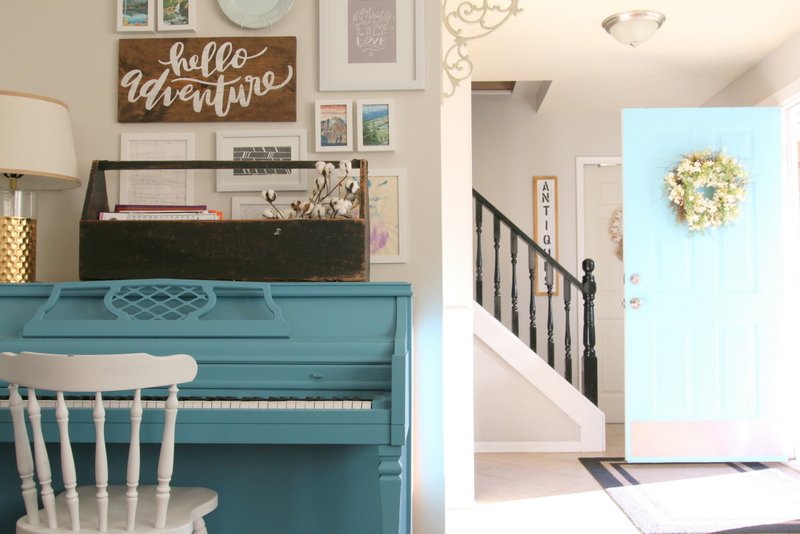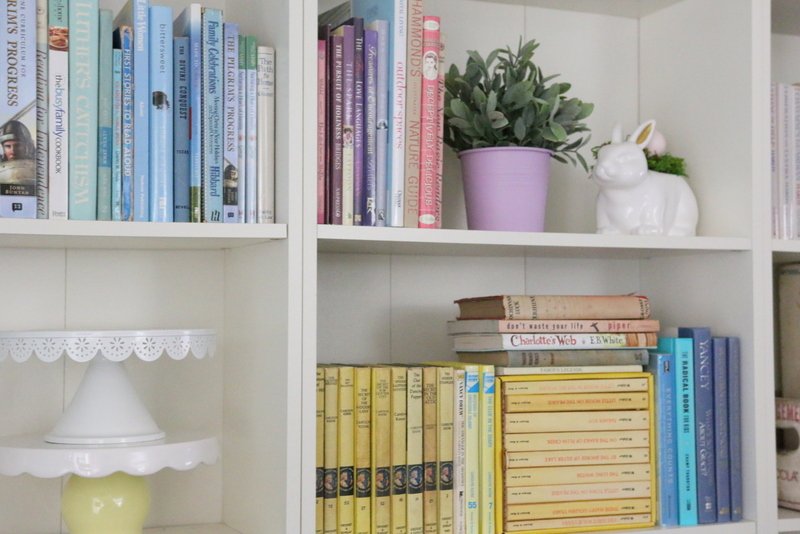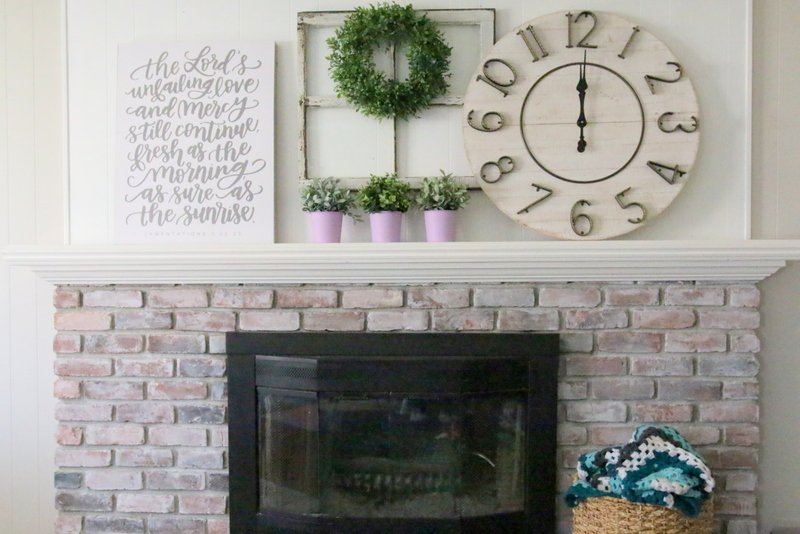 Most of the things I have in my home are from IKEA, Target, Hobby Lobby or a thrift store! A friend recently gave me her old dining room chandelier, which I spray painted with a flat white paint and hung in my kitchen. I LOVE the update it gives this room!
You can find all the details about my kitchen cabinet paint and how I transformed my kitchen for $300 here: Kitchen renovation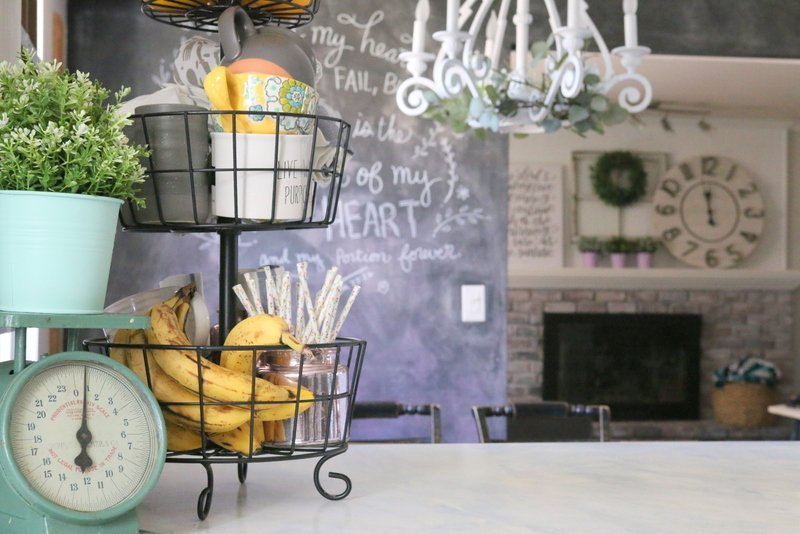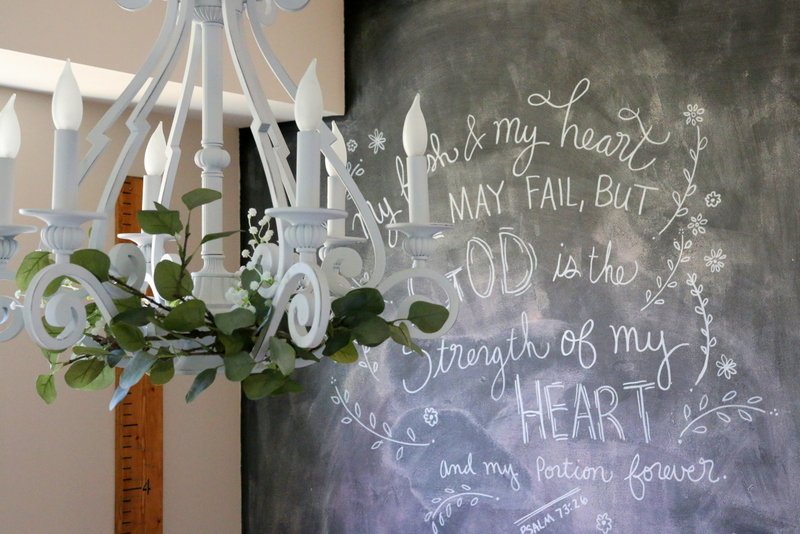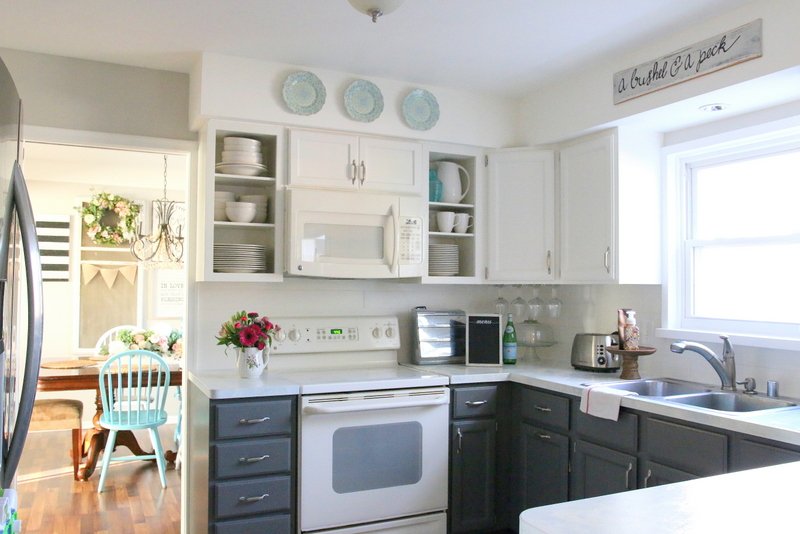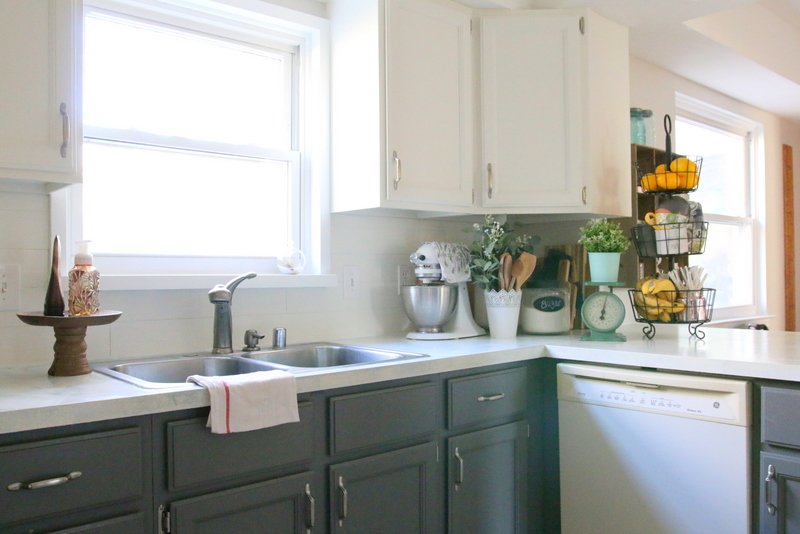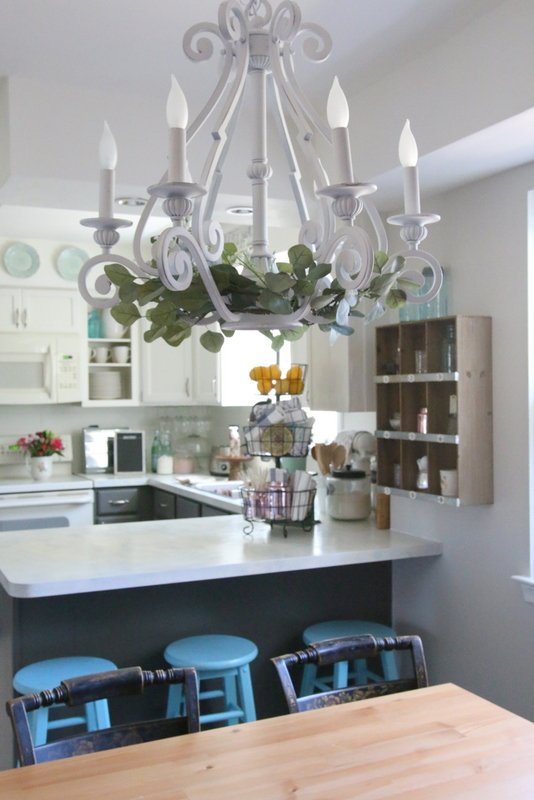 Thank you for joining me!
Be sure to hop on around to the other homes in this tour.