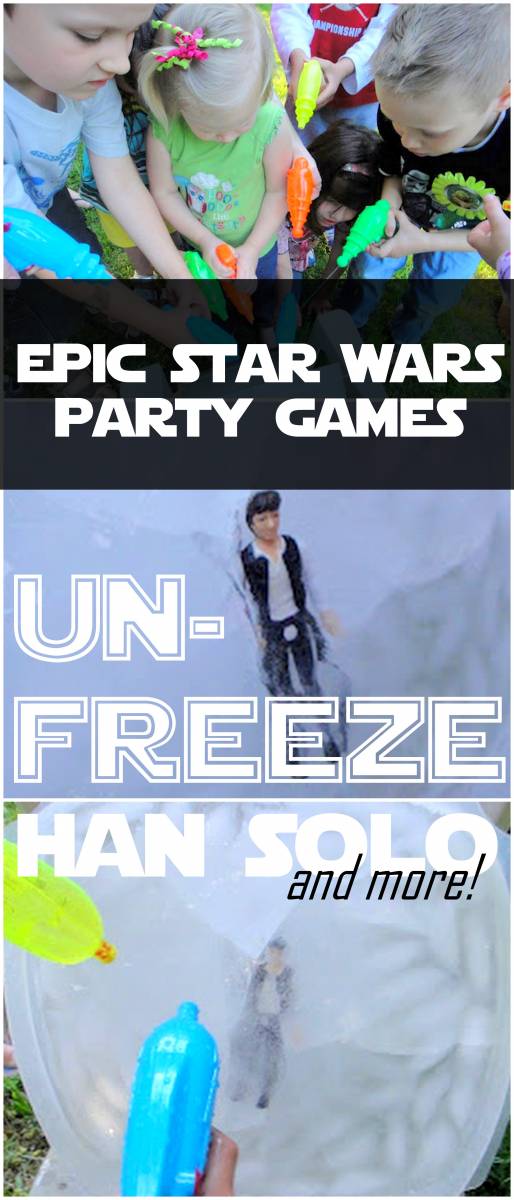 Here are some fun and easy party games to pull off at a Star Wars themed birthday bash! The party I was planing was for my son's 5th birthday, and the majority of kids that would be there were 5 and under. These needed to be simple, fun games for young kids. And when I say simple, I really didn't want to put out a lot of effort!
Check out all my other ideas for a Star Wars Party. Complete with menu ideas, decorations, and free printables!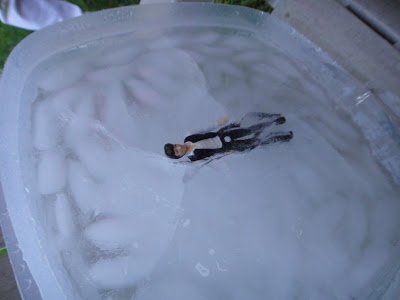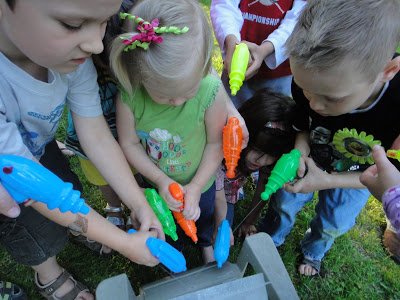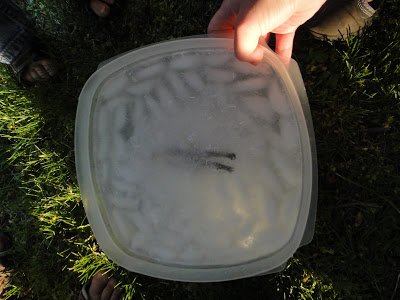 I froze Han Solo (well, a plastic action figure version of Han Solo) in Carbonite (aka, a bowl full of ice). I filled a bowl with ice cubes, positioned Han and then covered him in water. I thought doing this would ensure he stays in the middle during the freezing process, rather than float wherever he pleased. I placed this bowl of water in my chest freezer for about 2 days. We gave all the kids a cheap dollar store water gun. I liked that they were cheap, because no one got super wet and the game took longer this way :)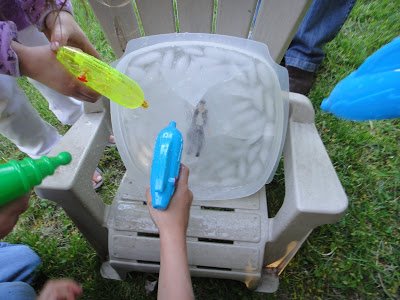 I only had one Han Solo action figure, so in this game, the birthday boy won. As an alternative, you could supply numerous chunks of ice with numerous action figures to be rescued. Put kids into teams and award prizes to the winning team.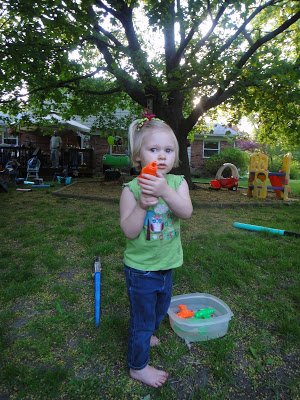 We gave every guest a light saber made out of a pool noodle as their party favor. To play "attack the Clone army" anchor lots of white balloons to the yard. Give kids their light sabers and let them attack the balloons! If you have a brave and willing individual, have an adult dress as Darth Vader and let the kids fight him as well :)
Game Ideas:
Pin the bun on Leia: Hang a poster of Princess Leia and make hair pieces out of yarn or brown paper!
Create a Jedi obstacle course with hula hoops, tires and other objects to jump through.
Use a wood balance beam and have kids sward fight while keeping their balance.
Attack the Clone army with white balloons.
Rebel army Vs. the dark site: use black balloons on one side and orange balloons on the other, first team to pop opposing teams balloons wins.
Unfreeze Han Solo
Pin the lightsaber on Yoda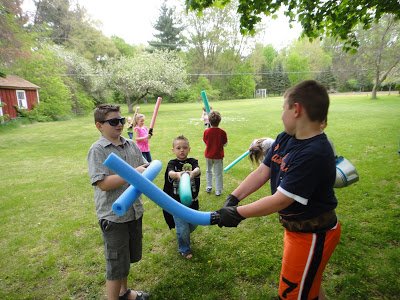 Find more ideas on my
Star Wars
Pinterest Board!
You may also like my Lego Star Wars themed party post with printable party pack!