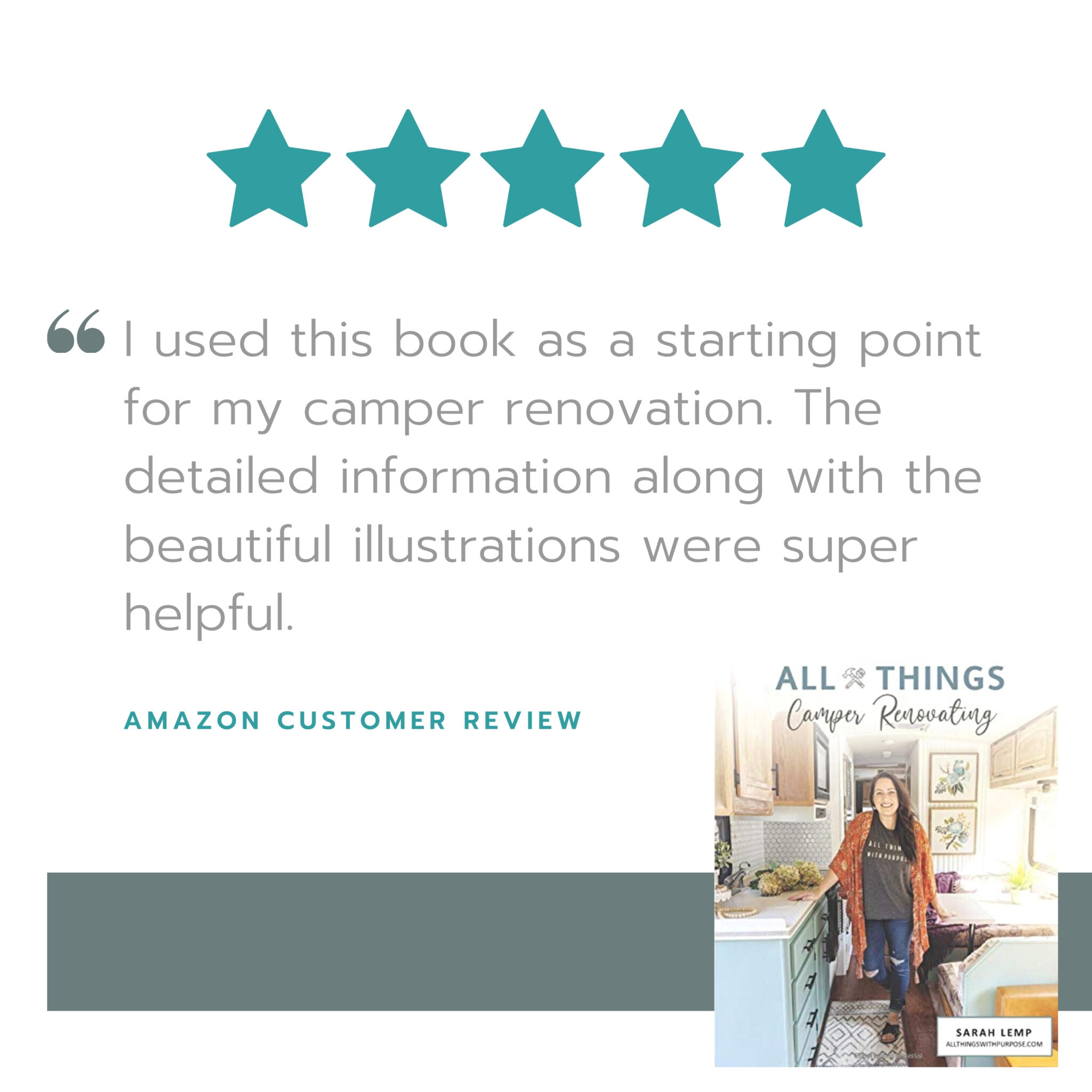 Summer Sale
For a limited time, get my All Things Camper Renovating eBook for only $8.99!! You can still purchase the paperback hardcopy on Amazon as well as the Kindle version HERE.
Here on my site, you can purchase the PDF eBook version for 8.99.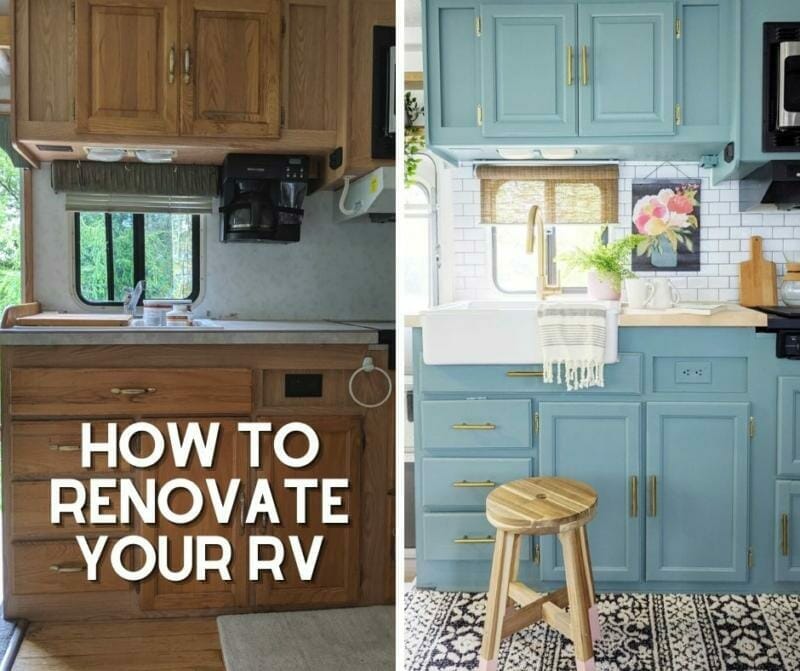 What's In the Book
Over 200 pages of inspiration and instruction that will motivate you to start your own RV renovating adventure! Full-color before and after images, planner pages, practical knowledge and tips from all your favorite renovators.
This guide to RV renovations will inspire and equip you to start your own DIY adventure! I have renovated everything from a vintage canned ham, to a 1990's Class C motorhome, to a brand new travel trailer. This book will include a culmination of everything I've learned along the way, as well as full color images of RV renovations that will blow your mind.
View this post on Instagram
What You'll Find Inside
Full-Color Pages of Beautiful RV Renovations
Buyer's Check-List
Our Renovation Story
Where to Start Your Renovation
Renovation Planner Sheets
RV Basics and Terminology
RV Specific Design Challenges
Buying Used Vs New Pros and Cons
Titling and Insurance for Your RV
Flipping an RV for Profit
Painting RV Interior Walls
Painting Cabinets
Painting the Exterior of an RV
Lighting Basics in Your RV
Upgrading RV Flooring
Dealing with Water Damage
Replacing Furniture in an RV
Recovering Cushions in an RV
Upgrade RV light fixtures
Check out some of the amazing reviews I have received on Amazon below.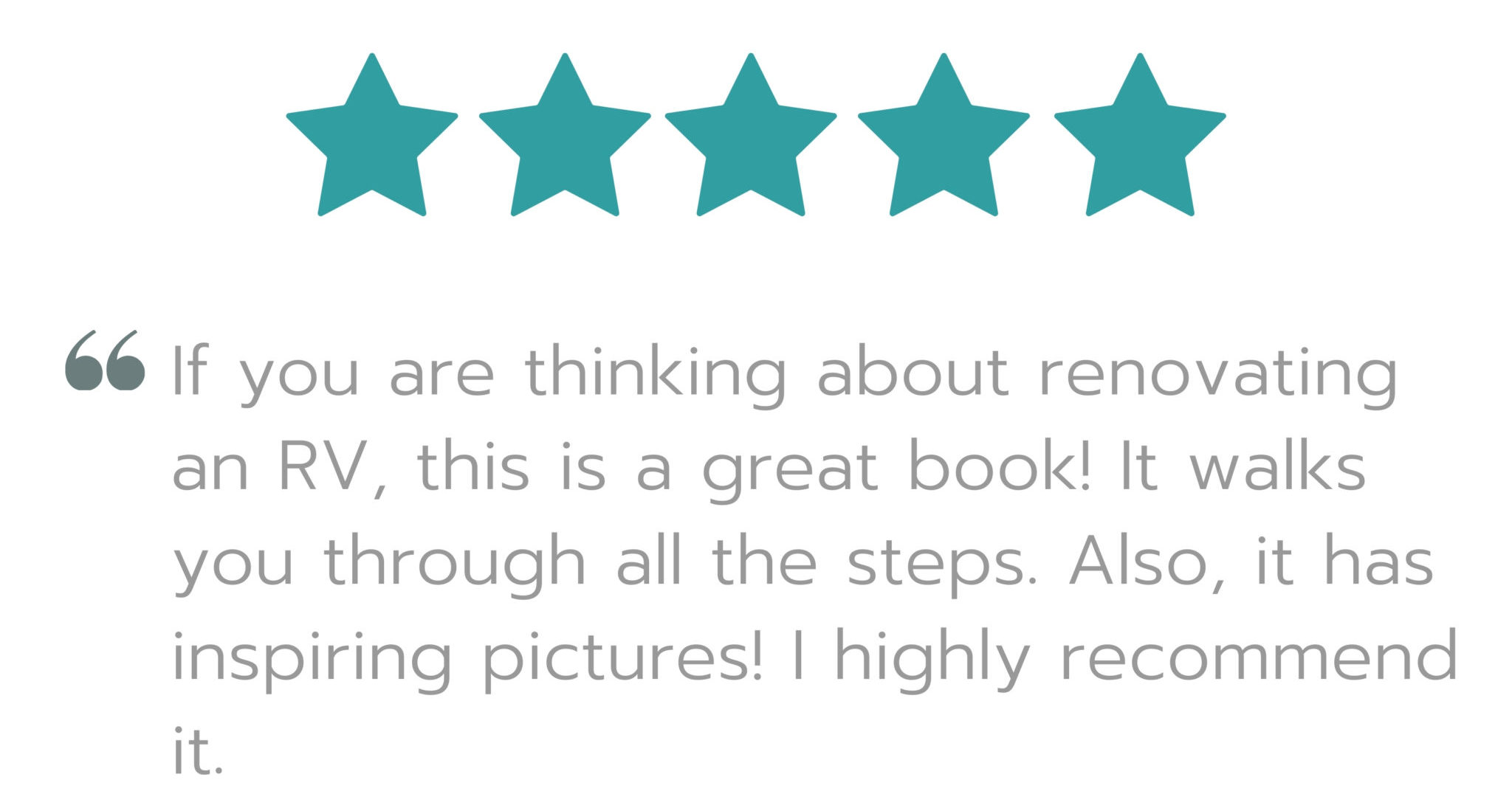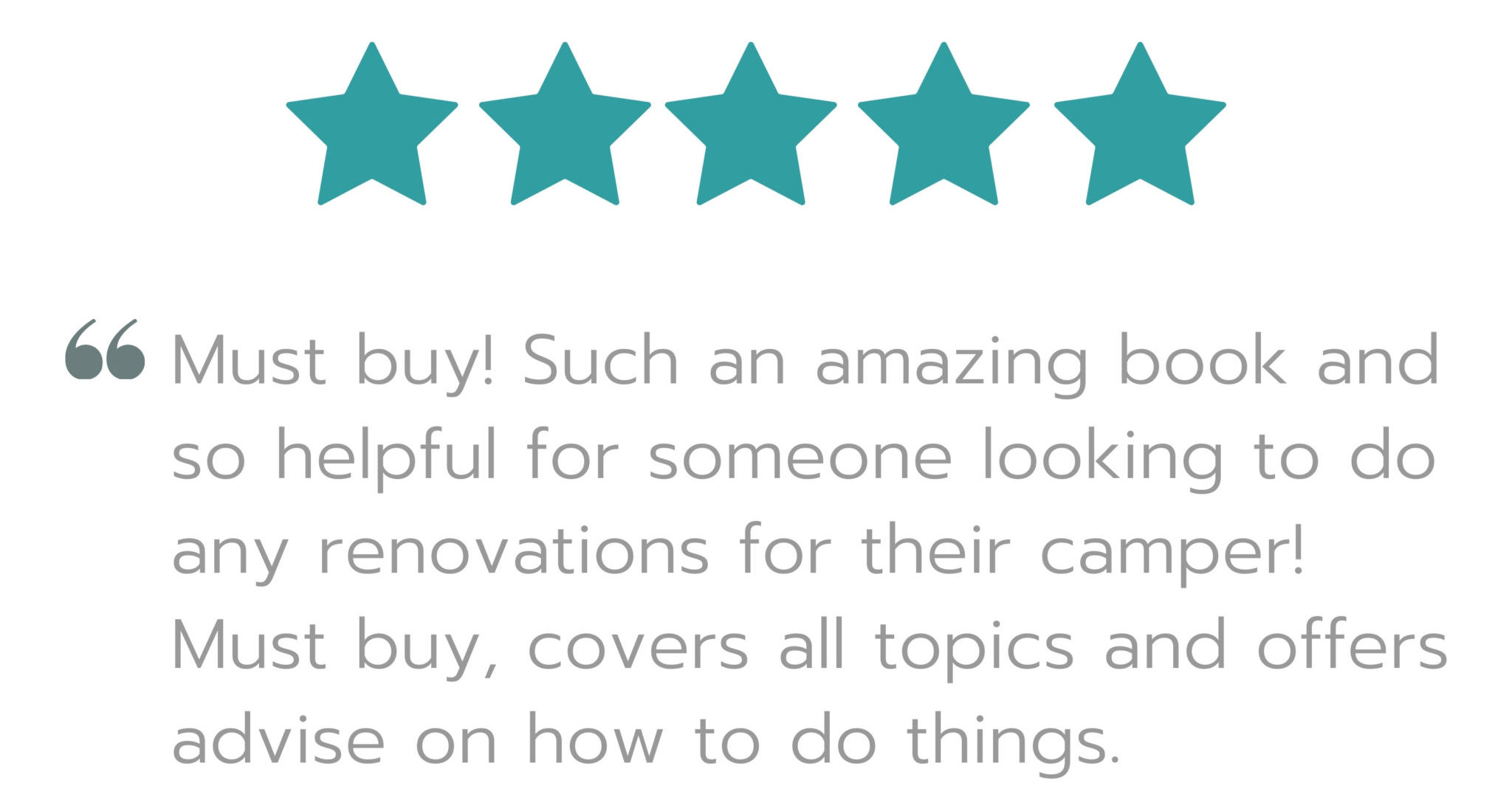 ---
Pin-It!