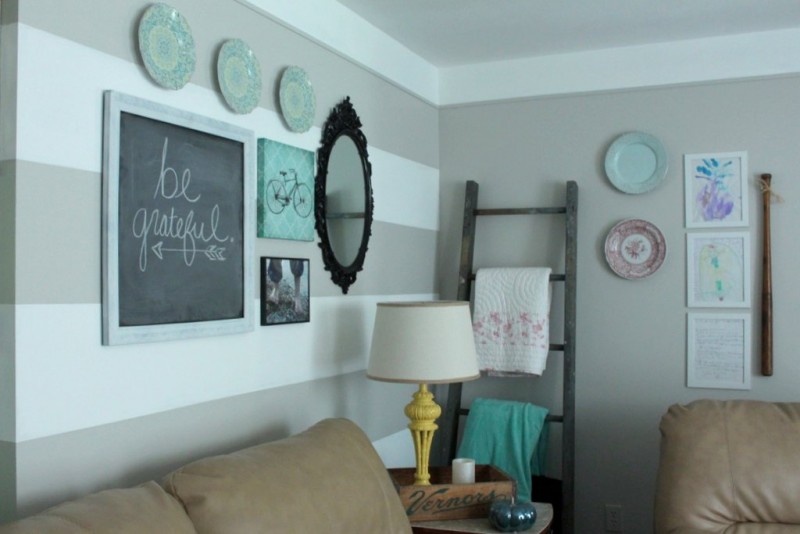 The Story…
We were home owners for 3 beautiful years before the market crashed. We loved our small ranch style home in Saginaw, Michigan. It was our first home. It was tiny. We had a dog and no kids. But God had plans for us 1 1/2 hours away in Metro Detroit. We listed our house and when all was said and done, we owed the bank several thousand dollars to break even.
Flash forward to the present.
My husband is a youth pastor and we live in the "Parsonage." AKA a home that is owned by the church, traditionally lived in by a member of the clergy. My dad is the senior pastor at our church and he very graciously gave up his rights (we didn't kick him out I promise) in pursuit of the joys of home ownership. God provided a home for us while ours was still on the market. We are blessed by a home that is the perfect size for our family, and for hosting gatherings and get-togethers. Because it does not belong to us, we are just the tenants, any updates are either approved by the church or come out of our pocket as a donation. I have done a lot of updates that are DIY, cheap, and involve only paint!
Upstairs Bathroom Before: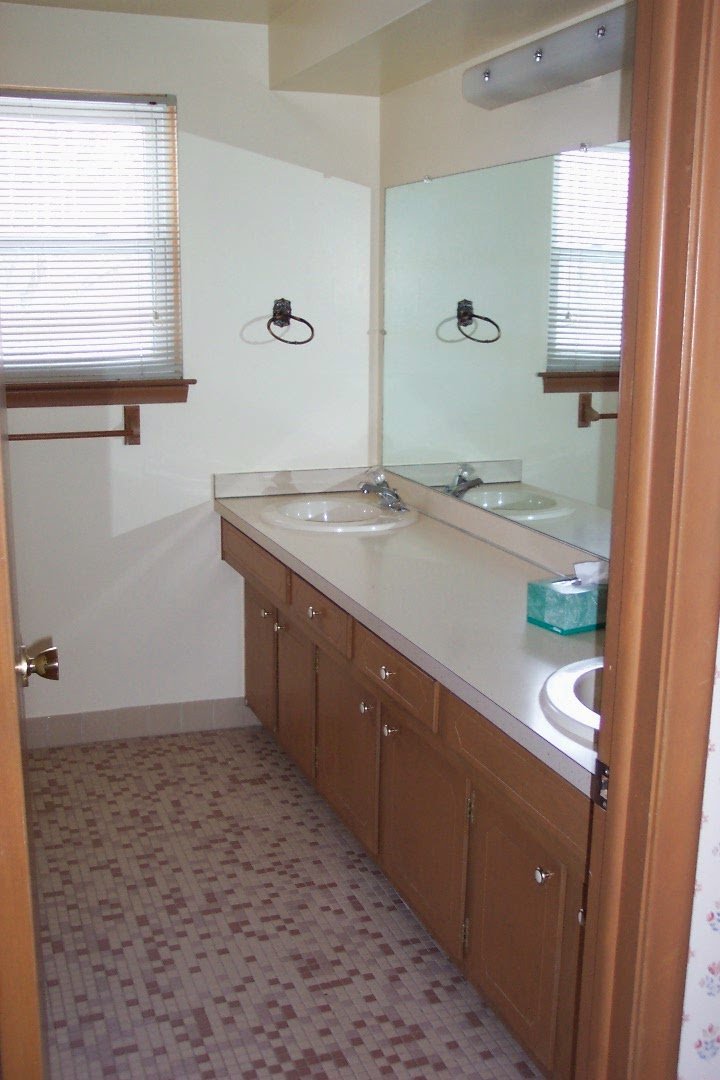 Upstairs Bathroom After: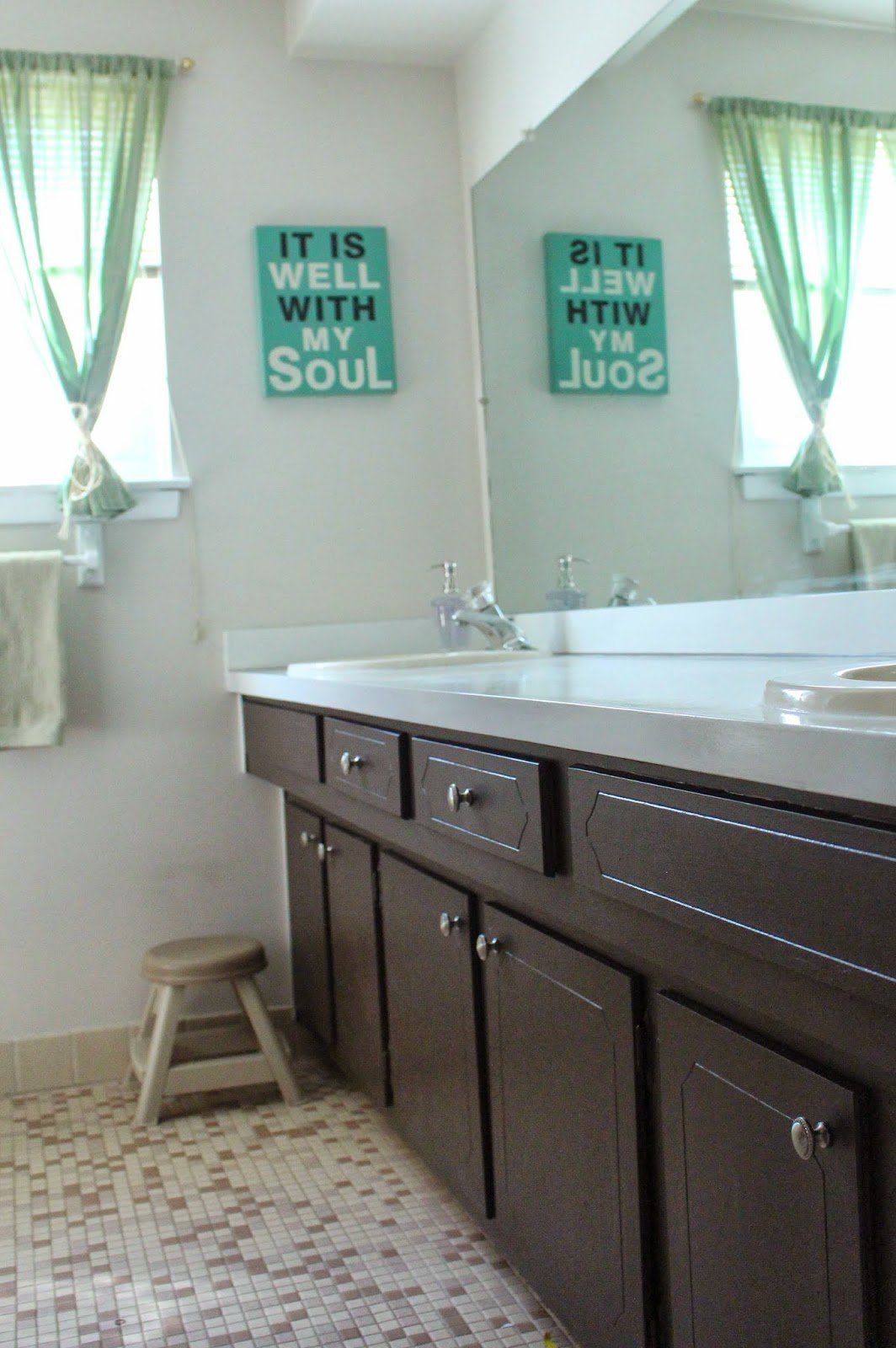 I used an oil based enamel on the counter tops,
updated the hardware and painted the cabinets.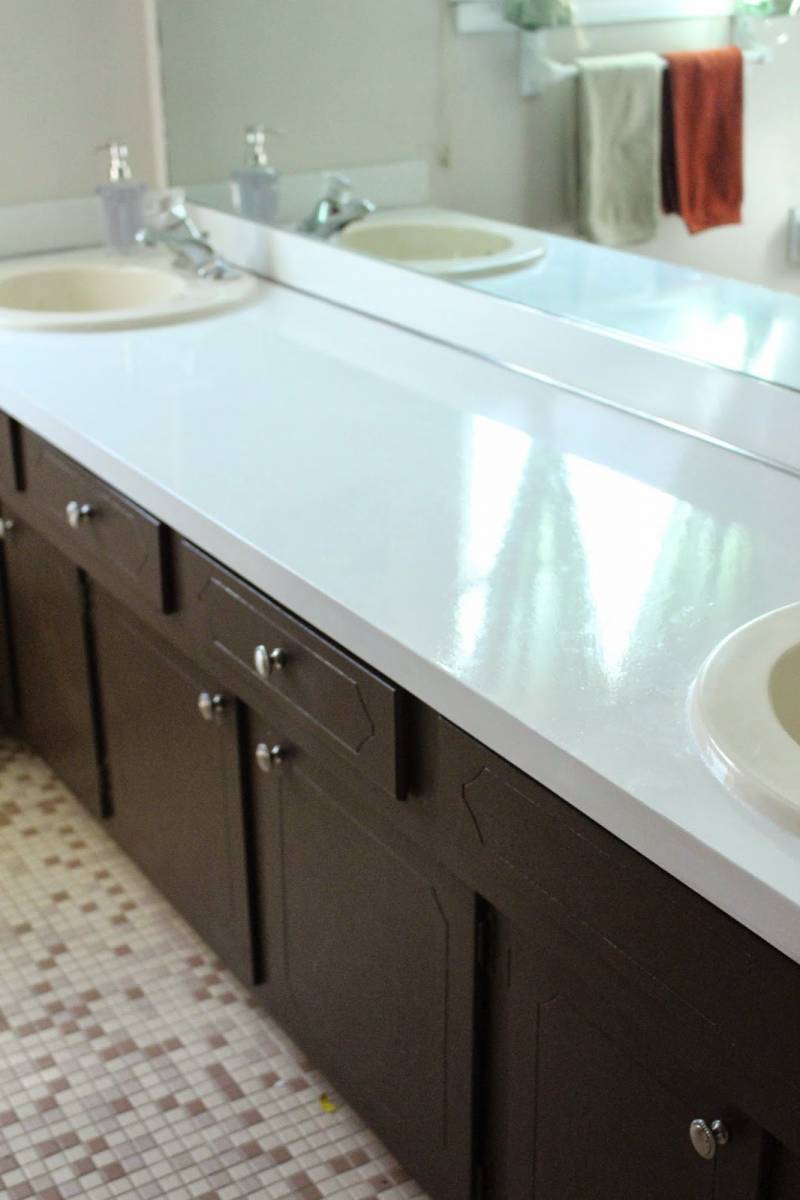 Living Room Before: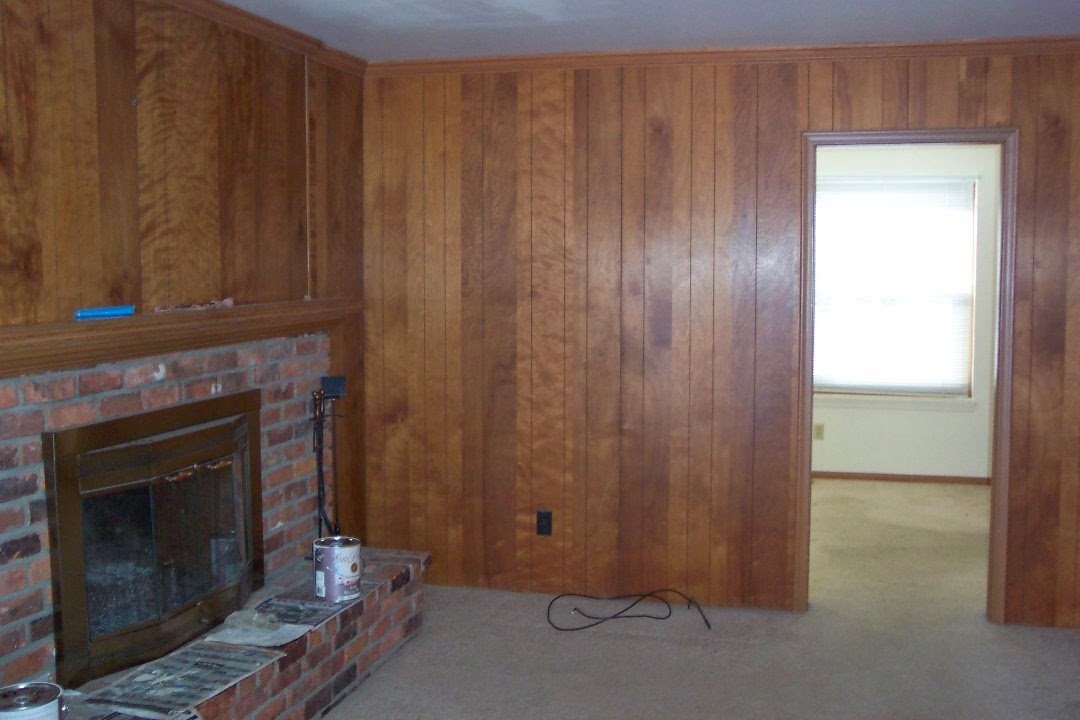 Living Room After: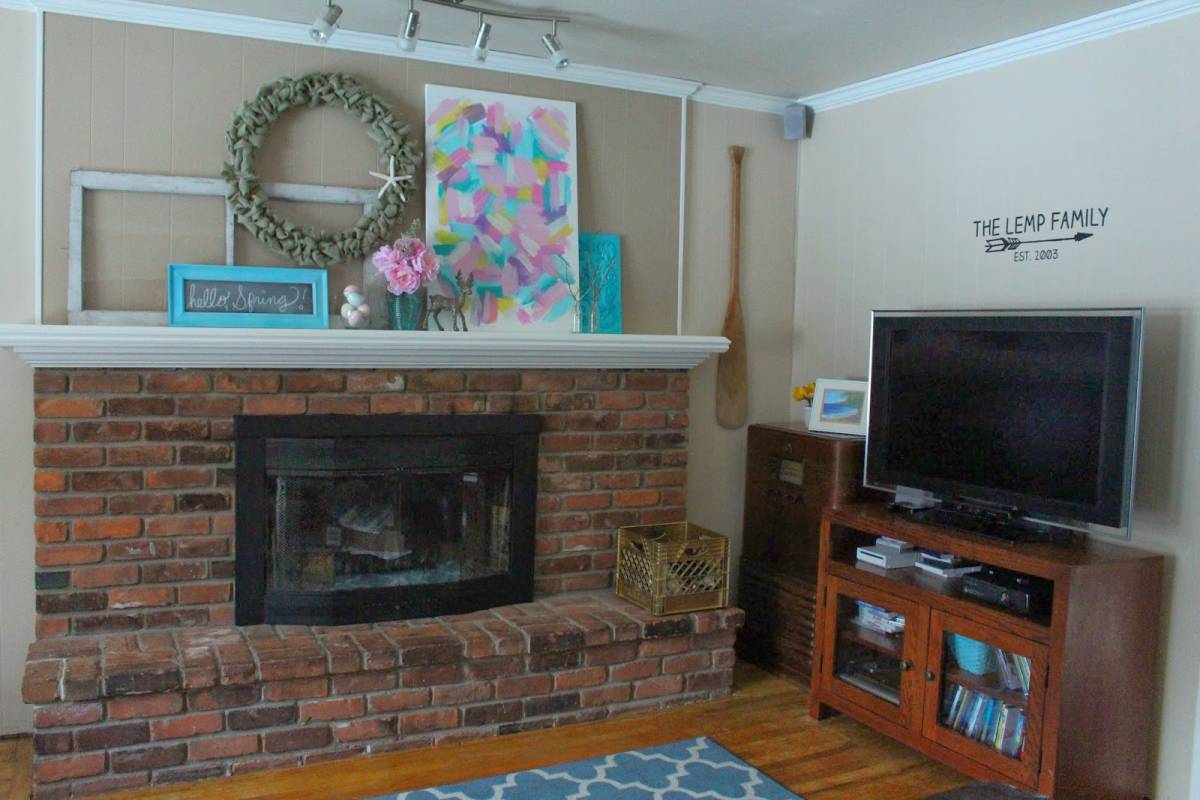 I painted the paneling using Kills, and several layers of paint.
I also ripped up the carpet and painted the fireplace
surround using a "high heat" spray paint.
Kitchen Before: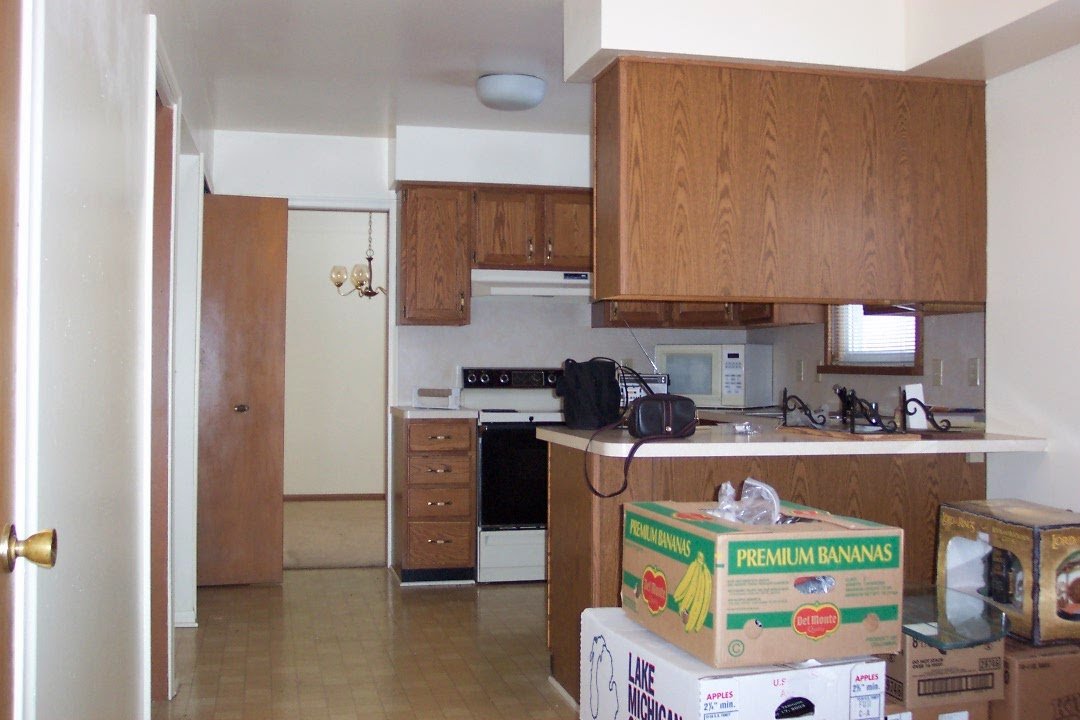 Kitchen After: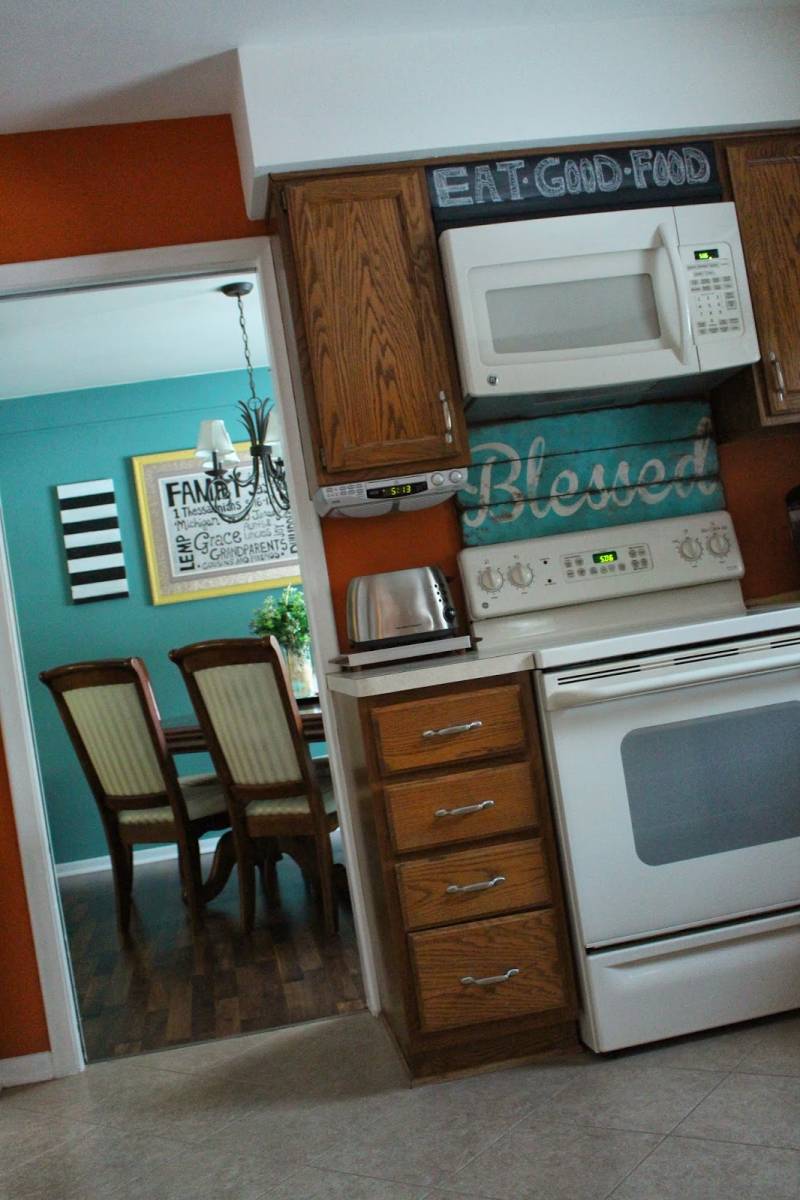 I updated the hardware, installed new laminate flooring,
installed a microhood, and used a combination or chalkboard paint
and vinyl chalkboard clings. I also painted the walls and my parents
had new light fixtures installed.
Family Room Before:

Family Room After:


School Room: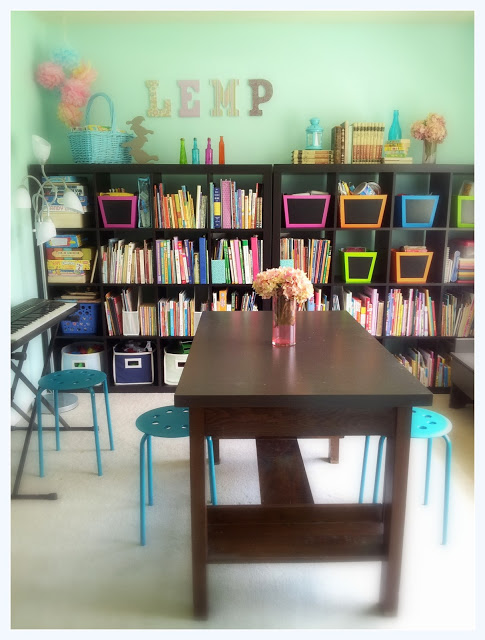 See more about the school room
HERE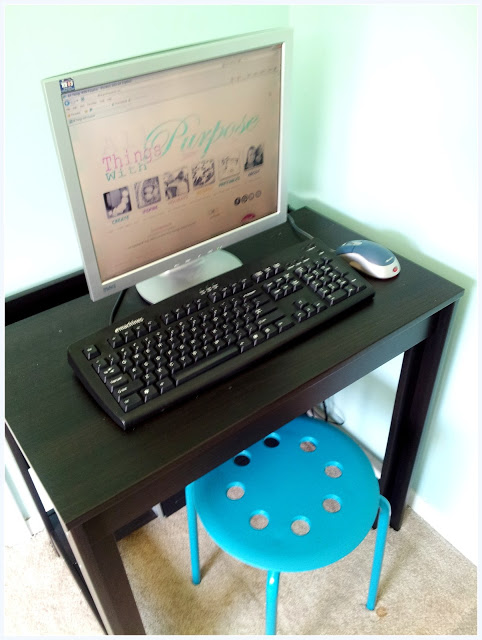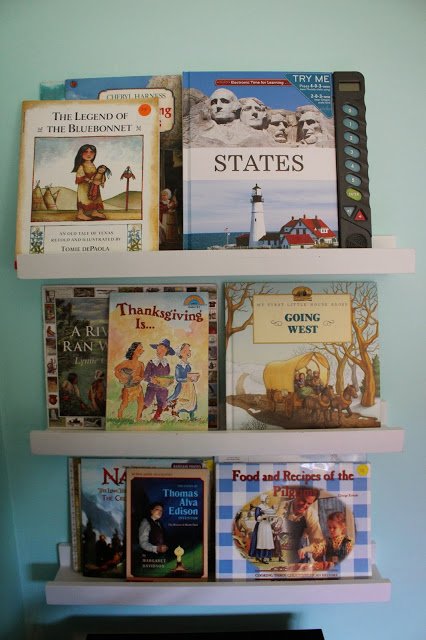 Basement Before: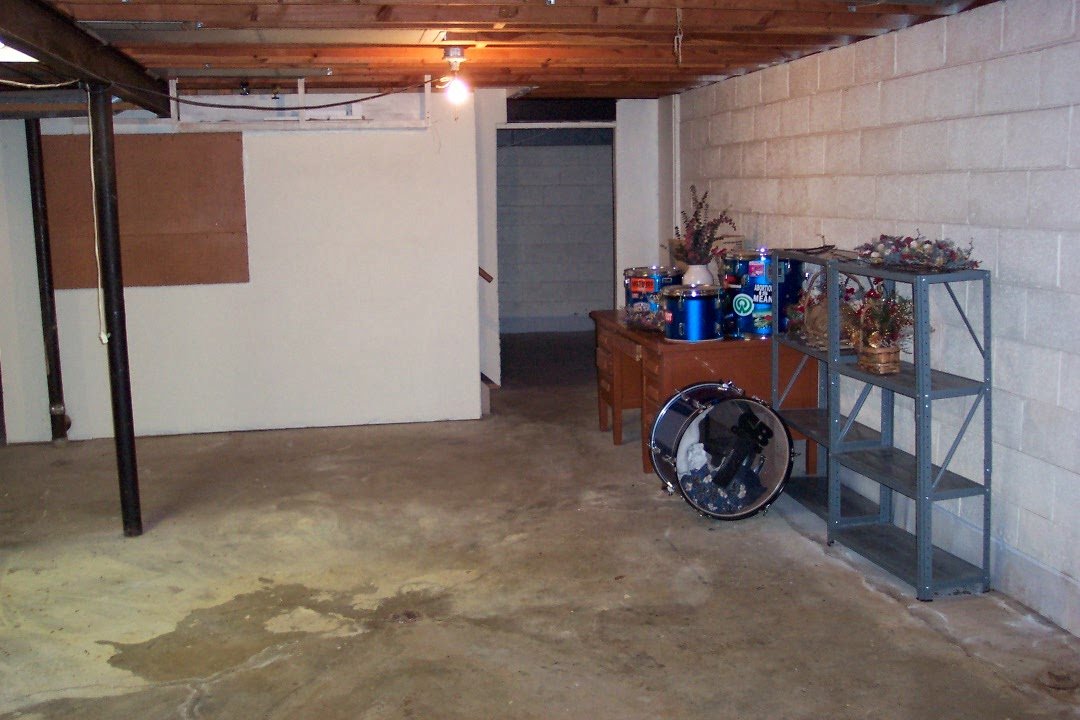 Basement After:
This is the minimalist basement project.
We live under a flooding threat at all times, so putting a lot of money into this basement would be too risky. We spray painted the ceiling black, painted the walls and the floors and laid down a carpet remnant which has been pulled up several times to dry out. IKEA picture frames and large prints from Costco, old furniture and a giant TV from the 80's complete with Super Nintendo make this a perfect kids hang out!
My secret to keeping it clean?
Put the kids to work!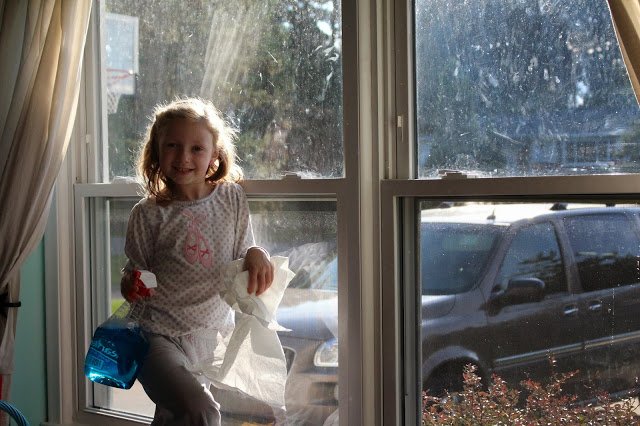 Reality Check
This is what it looked like 5 minutes before and 5 minutes after taking pictures.
Do you feel better now?