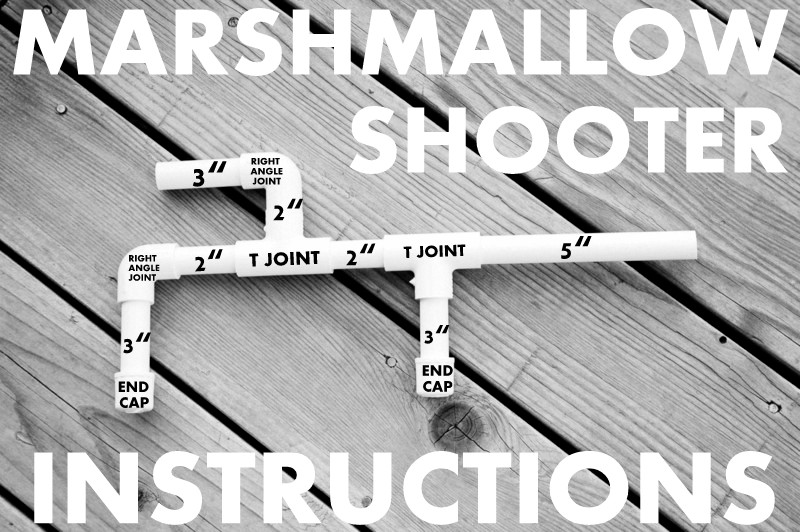 Today I'm sharing a fun party idea we used for my son's last birthday. Instructions for these marshmallow shooters can be found all over the internet, and no doubt you've seen them! Have you considered using them at a party? We set up an assembly line and let the boys put these together and decorate them. It filled time (which is always a plus), kept the boys focused, they had fun, and then they were able to use them!
To Make One Shooter You will need:
1/2″ PVC pipe cut into pieces:

3 – 3″ pieces
3 – 2″ pieces
1 – 5″ piece

2 – End caps
2 – T joints
2 – Right angle elbow joints
1 – Optional coupler for mouth piece
Colored electrical tape or duct tape
Mini marshmallows
Bags or buckets to store ammo, aka marshmallows (we bought tool belts from Home Depot!)
My husband cut up all the pieces of PVC using a compound miter saw. However, you can also use a small hack saw or pipe cutter, depending on what you have available and what you're comfortable with.
We sorted each piece into baskets so the boys could find what they needed and assemble their guns.
We supplied them with mini marshmallows and bought little tool belts at the Home Depot so they could keep ammo on hand.
Allowing everyone to decorate their own shooter gun, made it easy to tell them all apart!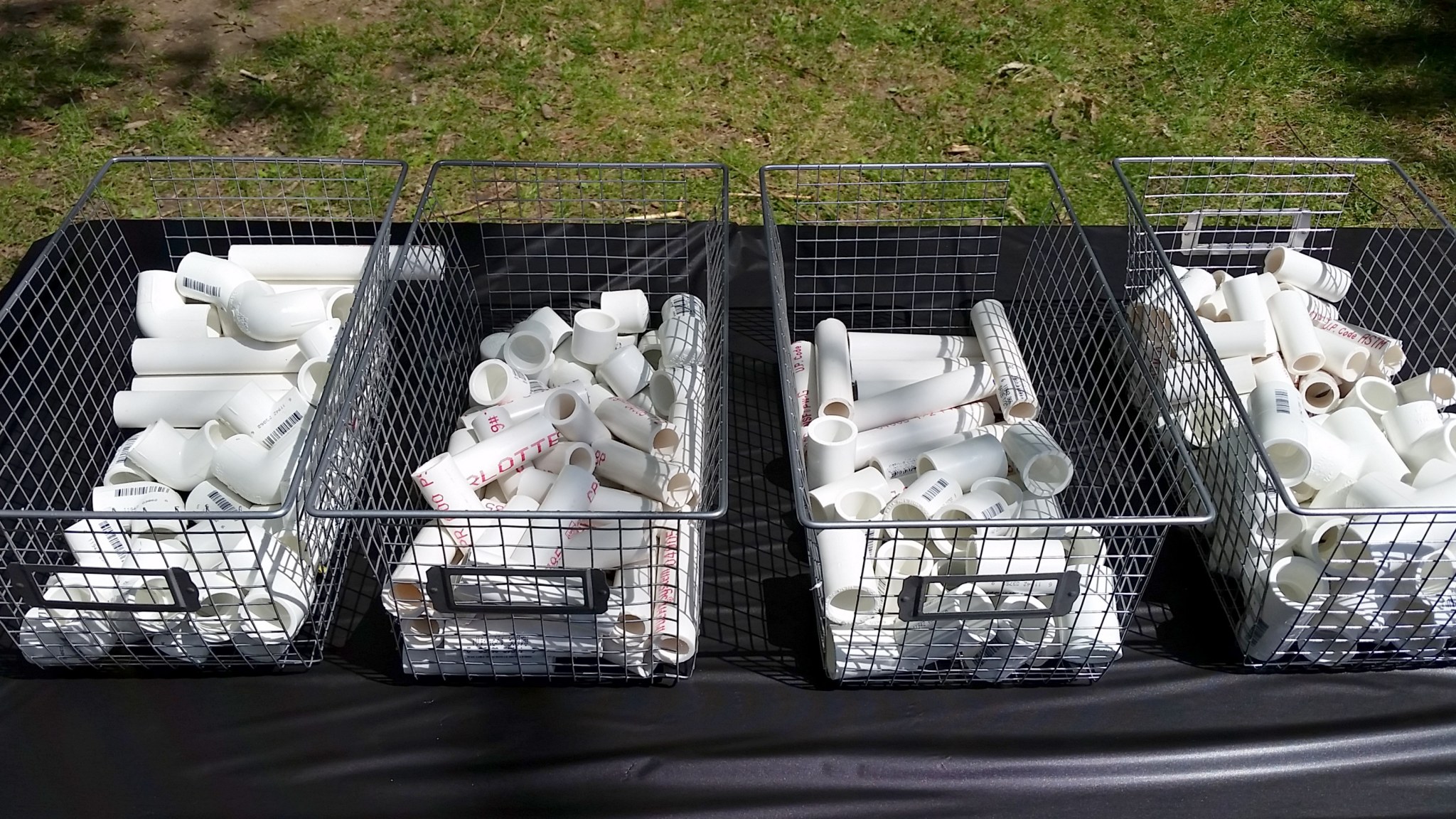 To use, place one or two mini marshmallows into mouth piece opening, then blow through the hole! As long as you don't stuff too many marshmallows into the hole, they should shoot out the other end pretty far. My husband was able to launch a marshmallow clear across the back yard. Some of the younger boys had a little bit of a challenge, but they all seemed to get the hang of it after a while. Just don't let anyone share a gun, or reuse marshmallows off the ground….gross!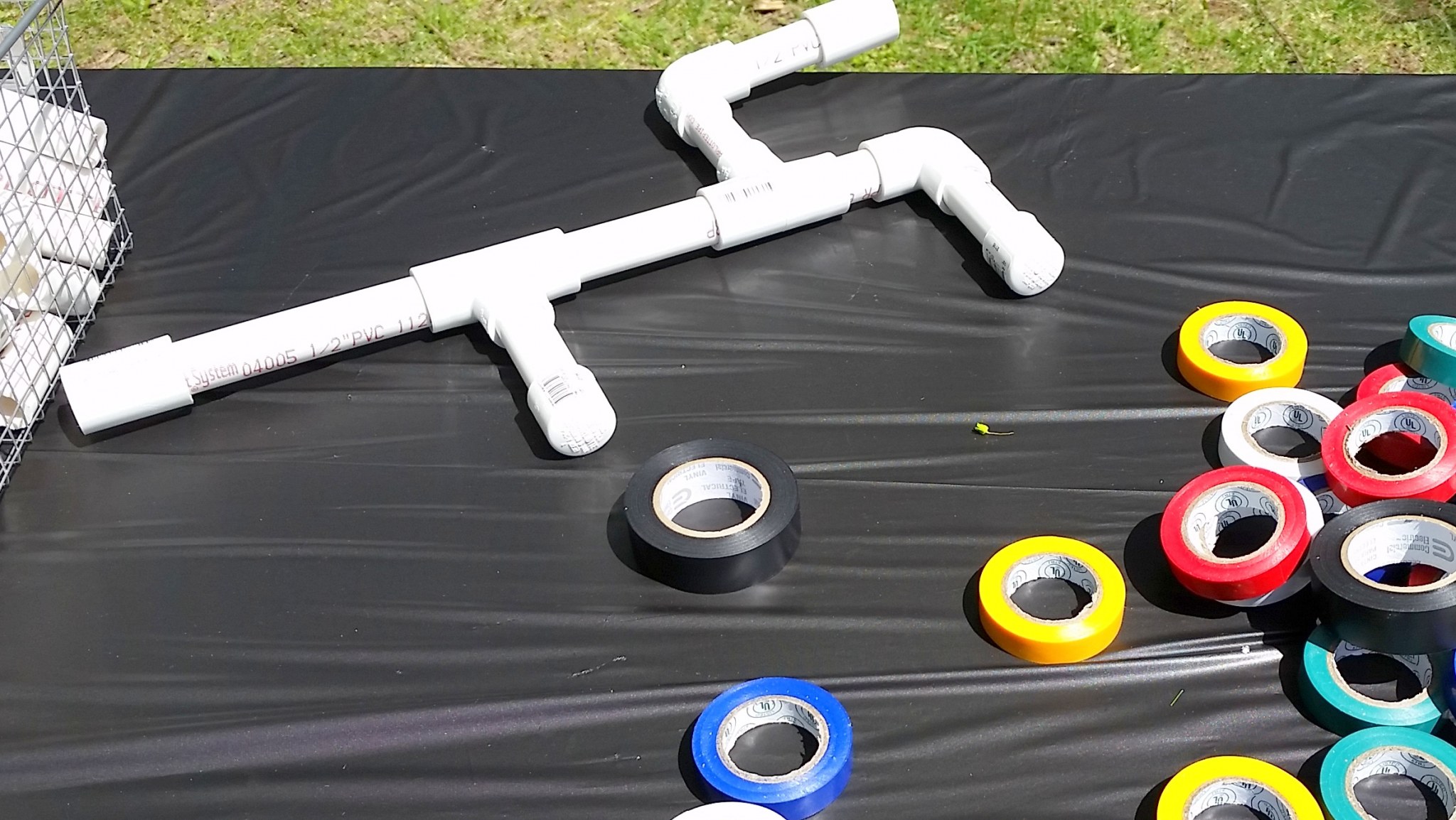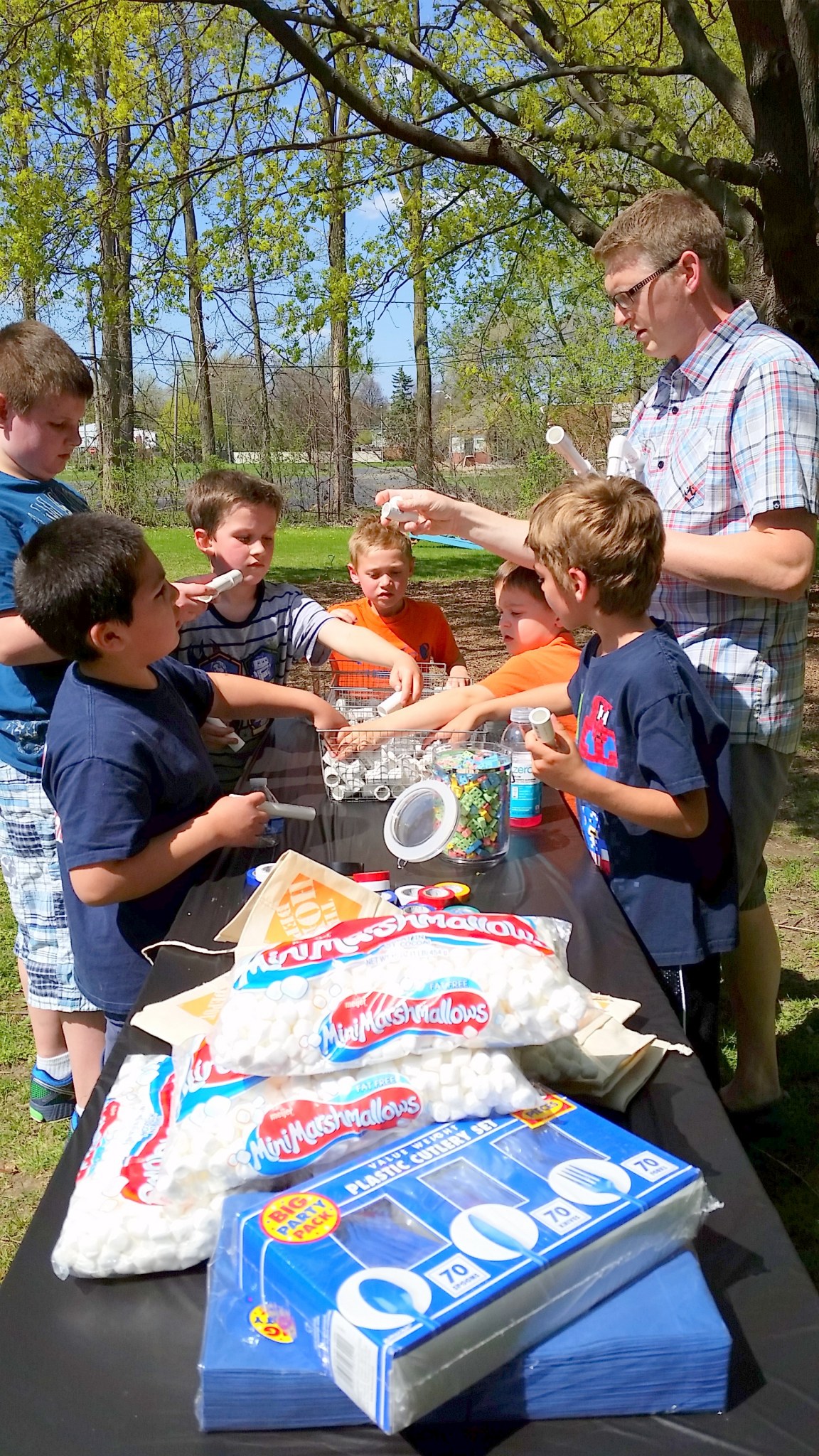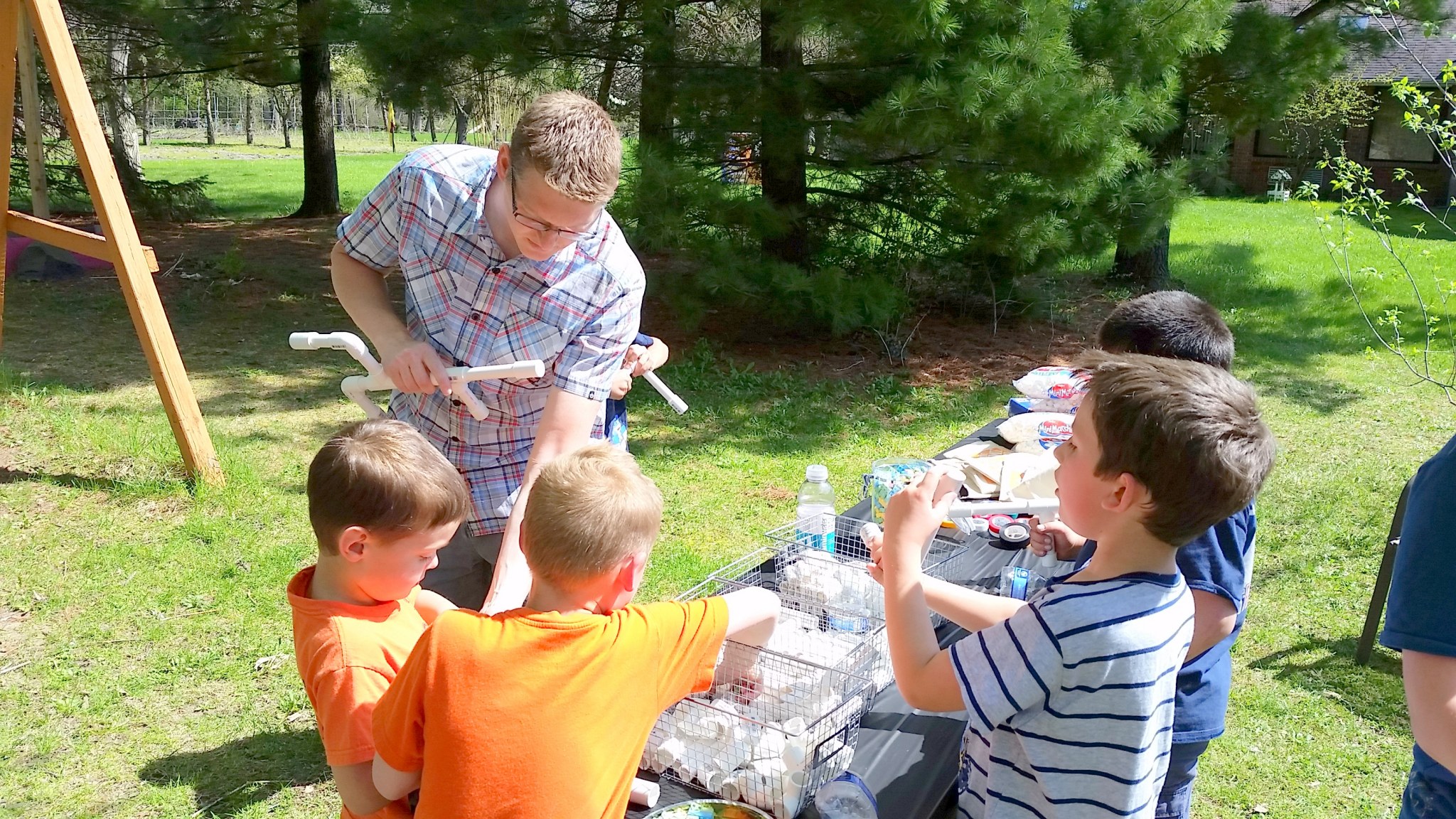 Other Great Ideas: