Today I am featuring an amazing fifth wheel transformation
by Ann & Tom of RVing Dogs and Wine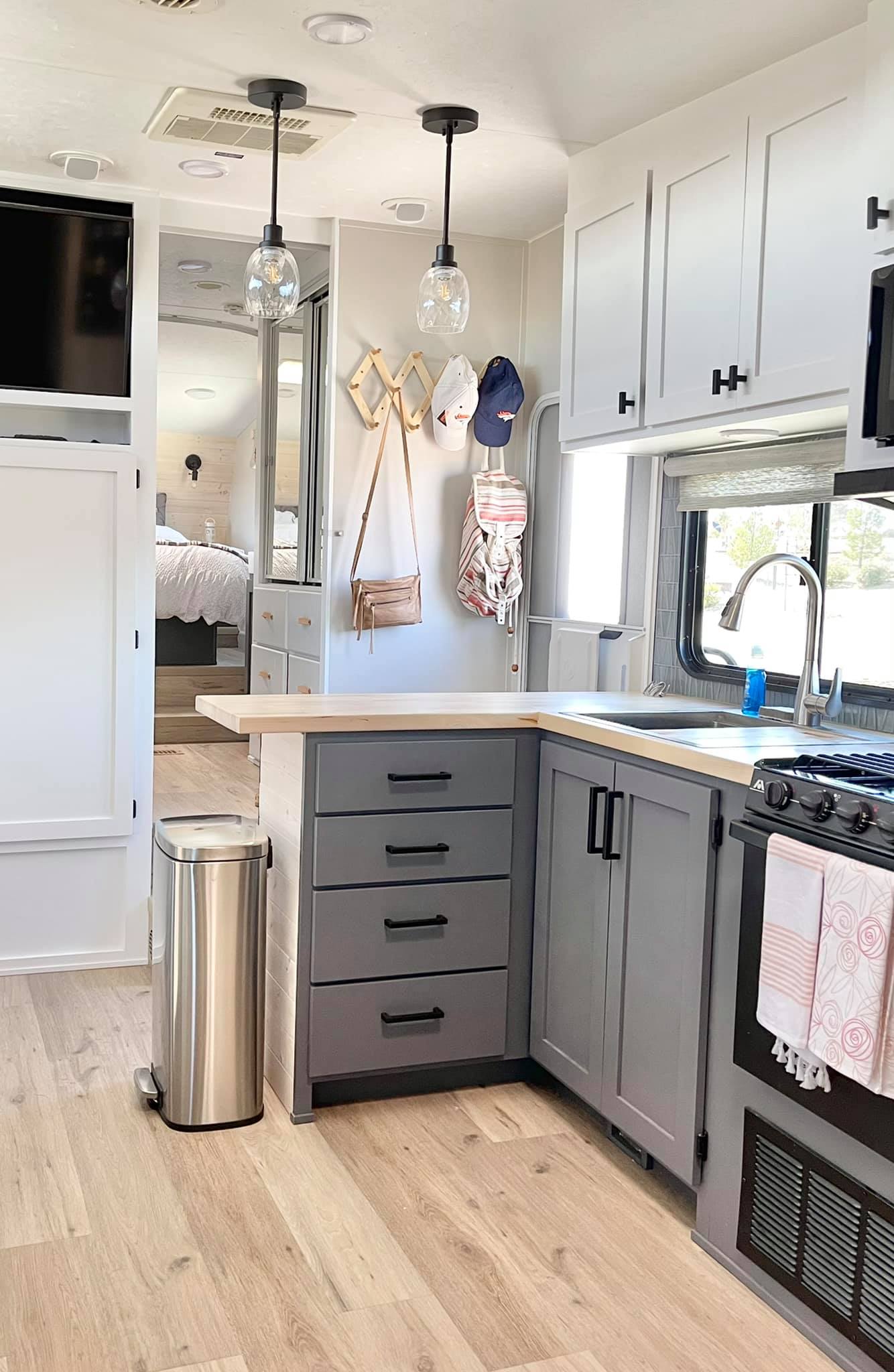 Updated Fifth Wheel
Today I am featuring another amazing transformation from a member of my camper renovating Facebook Group!! My group, All Things Camper Renovating is an awesome place to ask questions, find inspiration and get immediate advice from thousands of other renovators. There are lots of new renovators, as well as an expert group of admins that help answer questions and share information. I'd love for you to join in on the fun! CLICK HERE to join.

The Details
If you haven't joined my
RV Renovating Faceook group
, you are missing out! You'll discover a world of amazing renovations, like this beautiful fifth wheel by Ann Karlström of
RVing Dogs and Wine
. Ann and her husband, Tom have already sold this particular fifth wheel and started on their next project. I just had to share this amazing transformation that Ann posted to my group! I have a feeling you're going to want to follow their account for more inspiration like this.
Product Links
I've included a product list and links to the supplies Ann used further on in this post. You can use the arrows to scroll through the images below for many of the items used.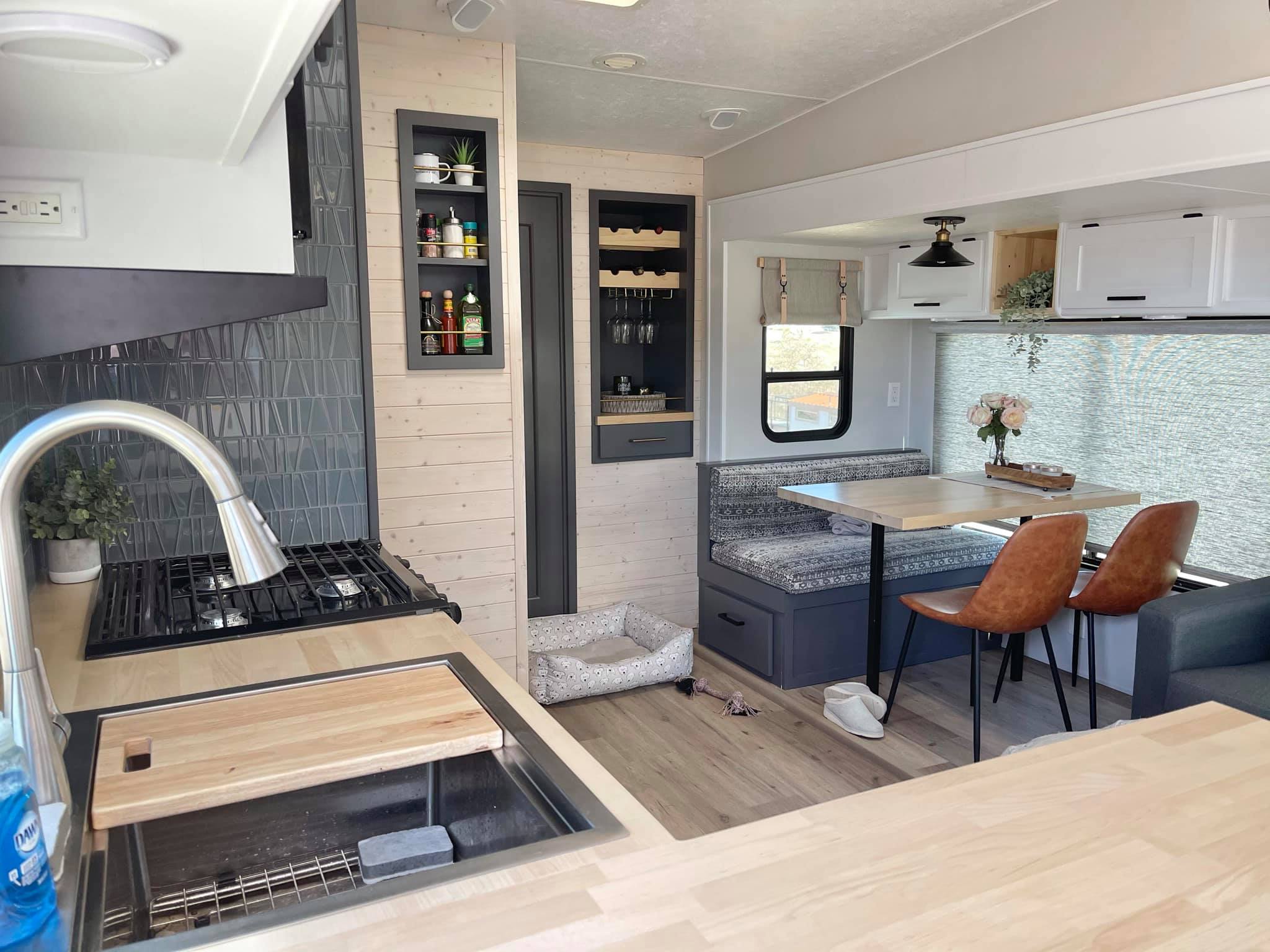 Materials Used
Here are some of the items Ann used in her renovation:
Dark Grey Cabinet Paint – Peppercorn from Sherwin Williams
Wall paint – Cornforth White from Farrow and Ball
Countertops – Baltic Birch from Home Depot
Flooring – discontinued
Kitchen cabinetry – lightweight custom construction
Vanity sink cabinet, Wine bar and Spice rack – lightweight custom construction
Window shades with leather straps – custom made
Fireplace – Greystone at E Trailer
Heart on bedroom wall – IKEA
Wall Panel – thin V groove panel from Home Depot
If you have any questions, feel free to reach out to Ann on Instagram!
@rvingdogsandwine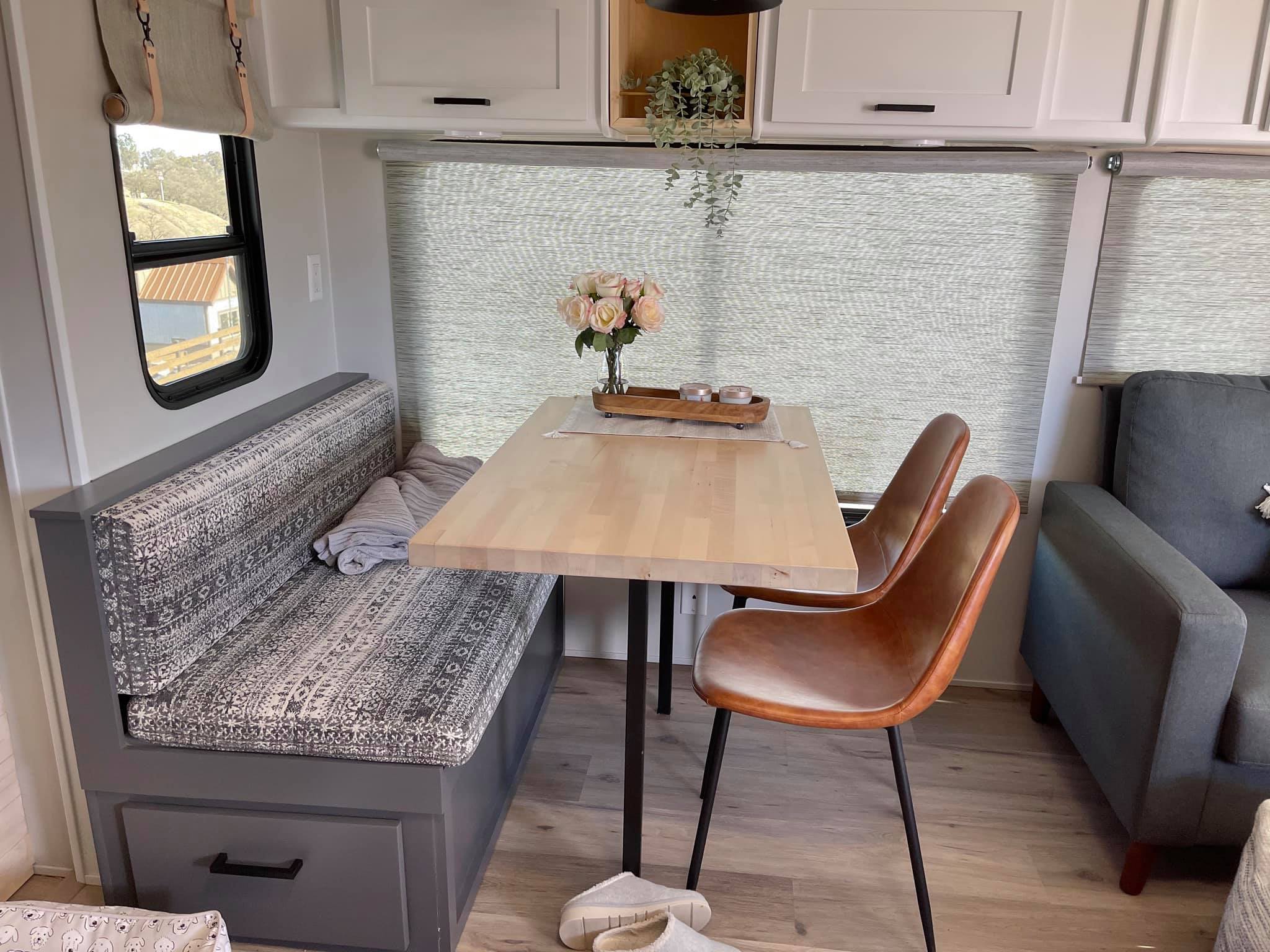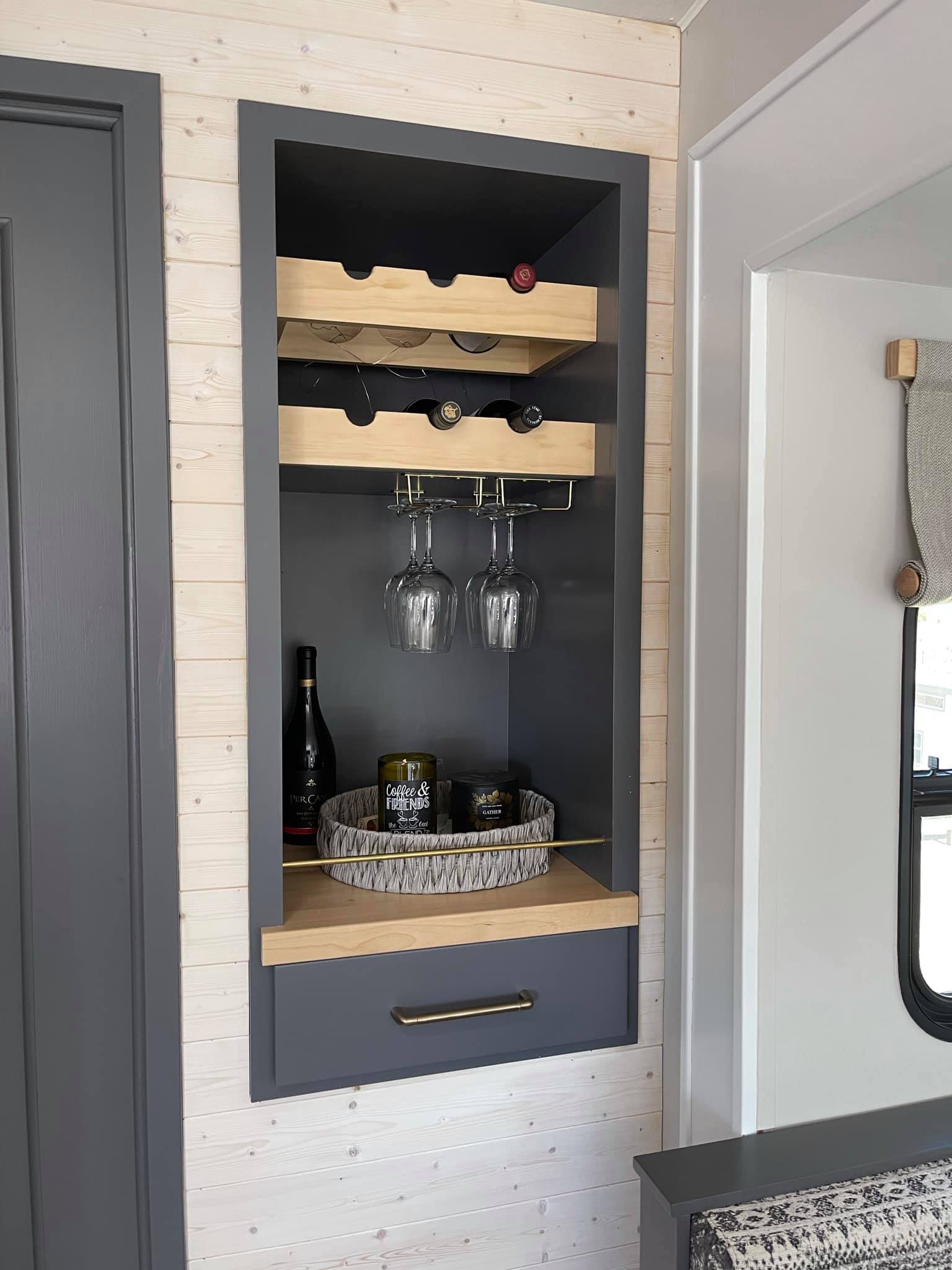 The Details
My favorite part about Ann's design is the clean minimalist look and attention to detail. I love how she utilized every inch of space, including the placement of the electric fireplace and built-in wine bar! I also love that they got rid of the awkward corner sink and opted to move it completely. This created more counter space and room for storage.
Hover over the image below to compare the before and after!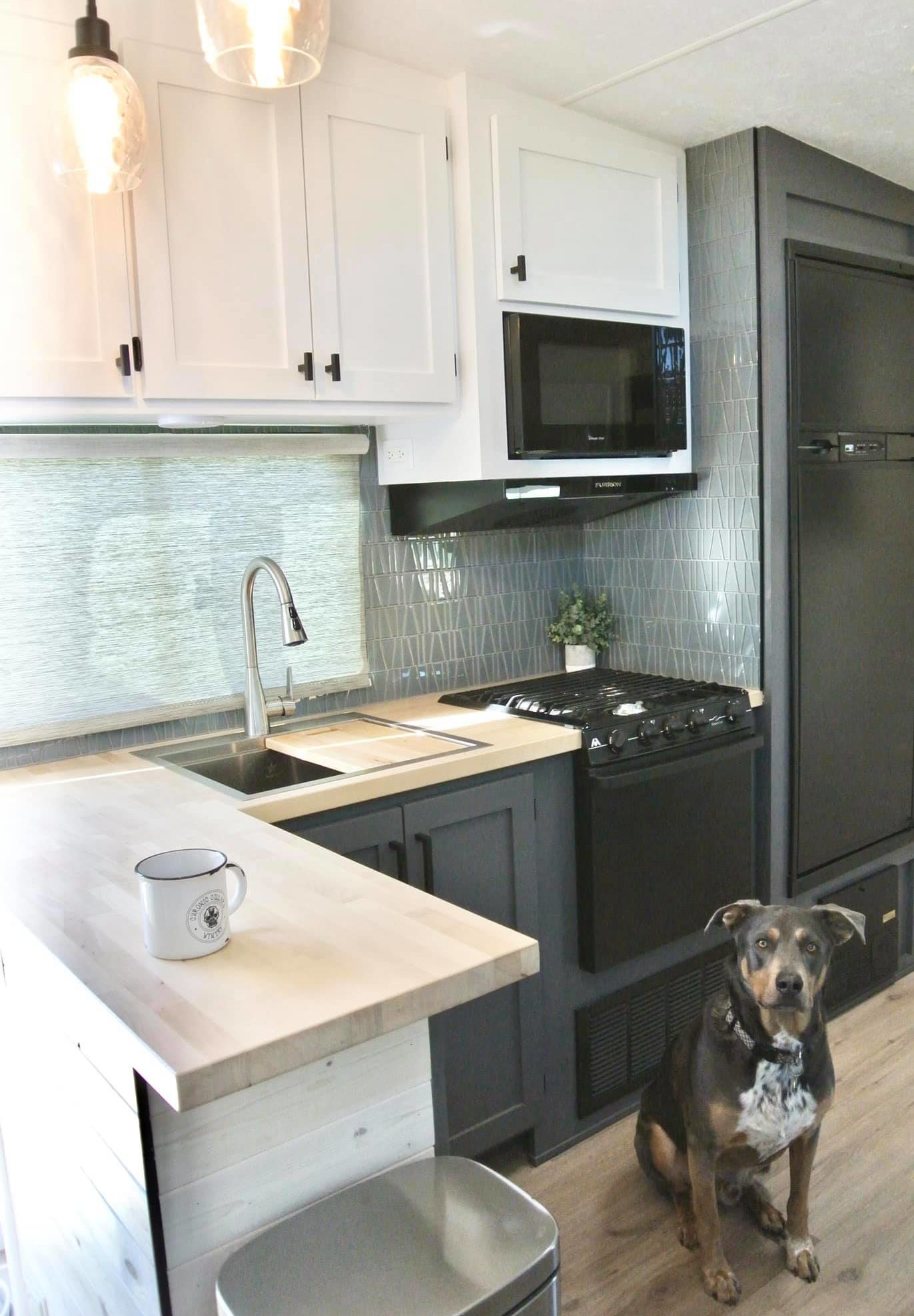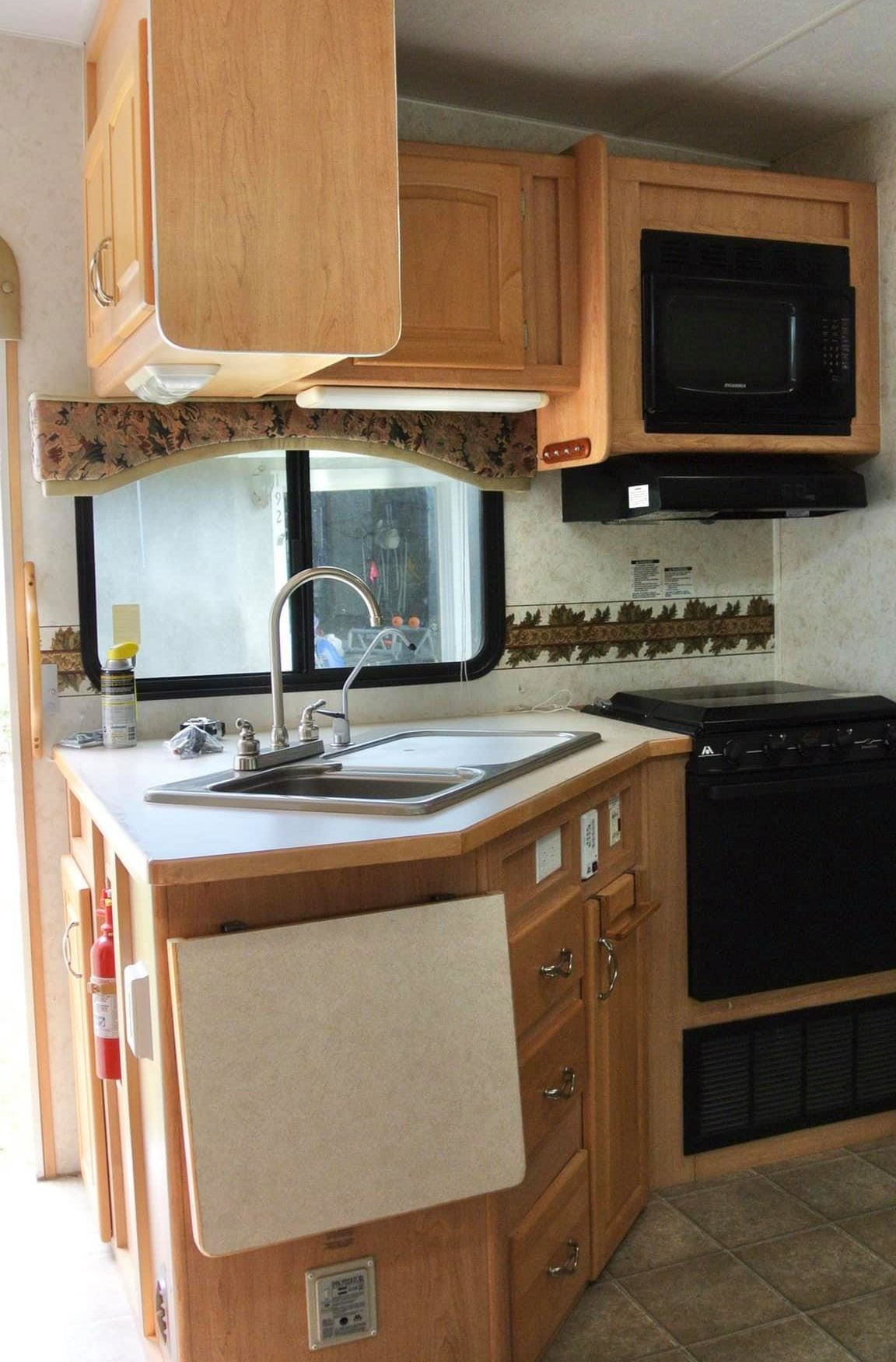 Décor Sources
Get the look! Here are the pieces Ann used to create this clean, modern look: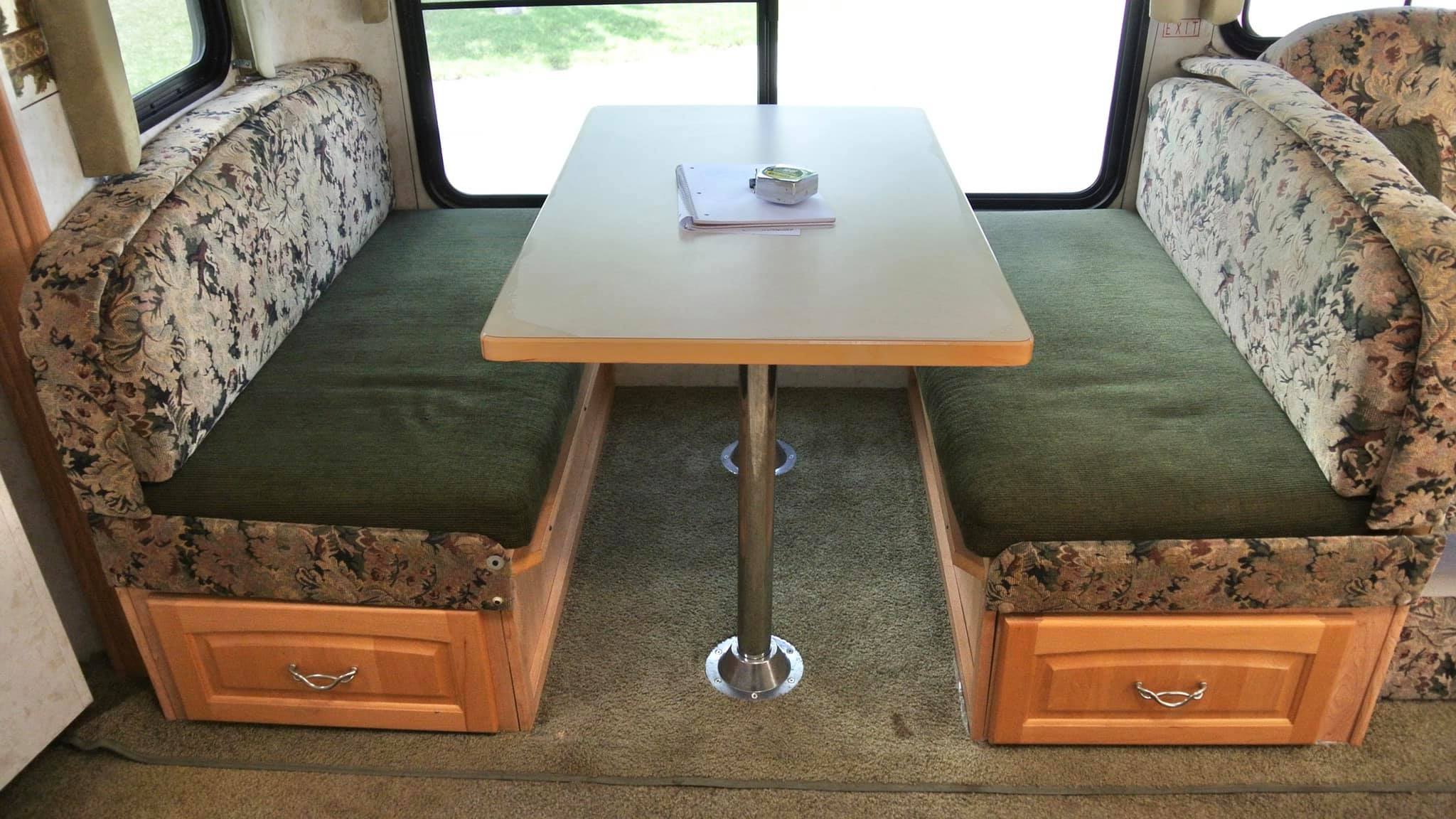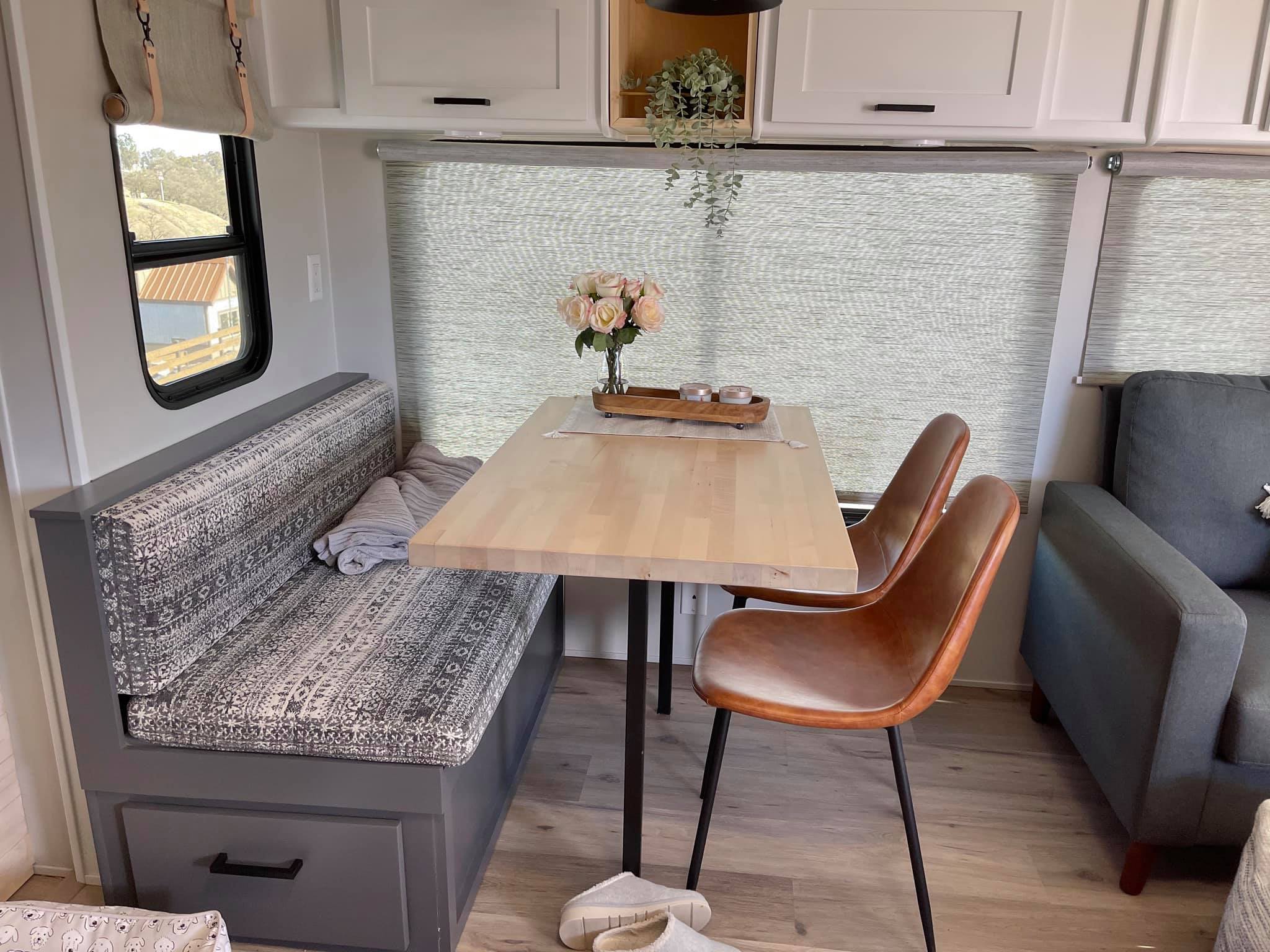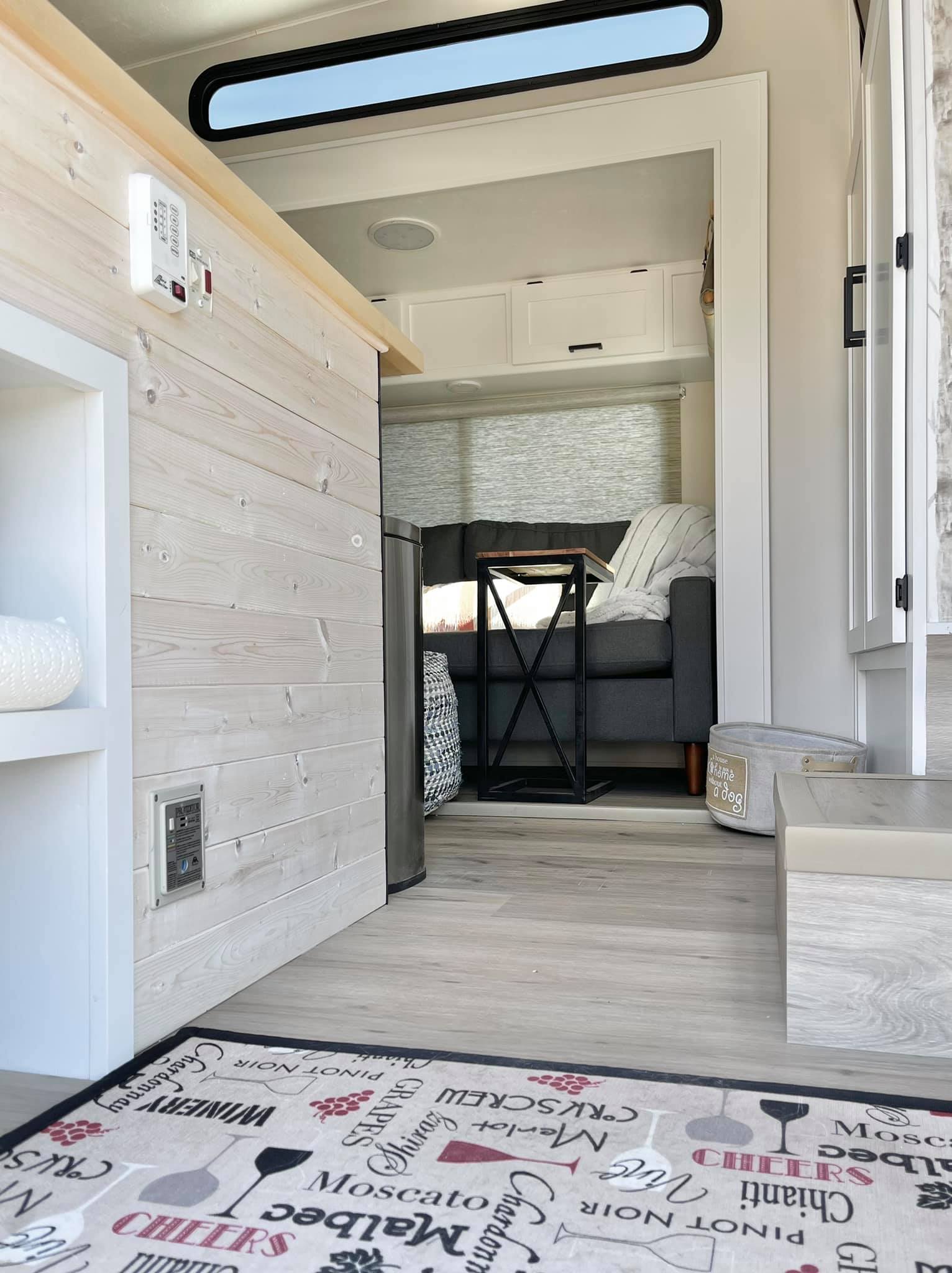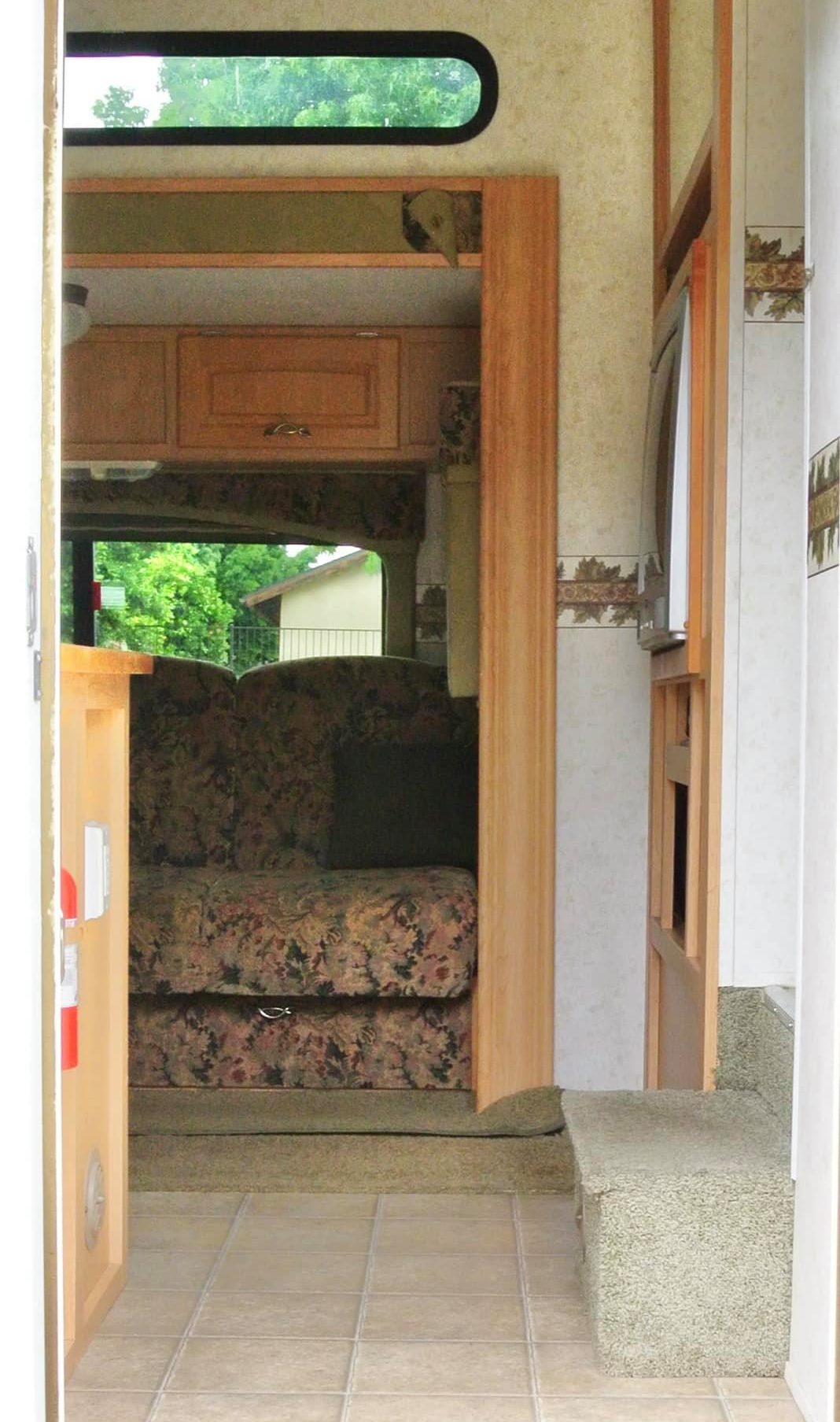 Follow Ann and Tom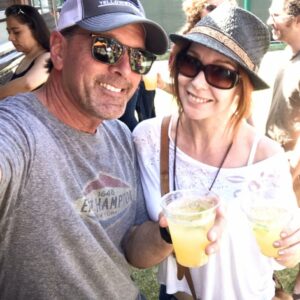 Love this renovation? Connect with Ann and Tom for more renovation inspiration!
Pin-It!