­Tiny Vintage Trailer Transformation
Today I am featuring another amazing transformation from a member of my camper renovating Facebook Group!! My group, All Things Camper Renovating is an awesome place to ask questions, find inspiration and get immediate advice from thousands of other renovators. There are lots of new renovators, as well as an expert group of admins that help answer questions and share information. I'd love for you to join in on the fun! CLICK HERE to join.

The Details
UPDATE: SOLD
Today I am sharing this absolutely adorable vintage trailer renovation from Tina at DIY Restore and More. This little camper has been lovingly redecorated and updated for her next family. She is for SALE and located in Georgia! To find all the details, you can find the official listing on Craigslist HERE. Tina has styled this travel trailer with the cutest little touches and just the right amount of updates. There is a brand new AC unit, kitchen faucet, portable heater, microwave and TV. Brand new gas lines were installed throughout which fuels the stove and furnace. This is a small camper, but it sleeps 4 and includes a brand new memory foam, full size bed!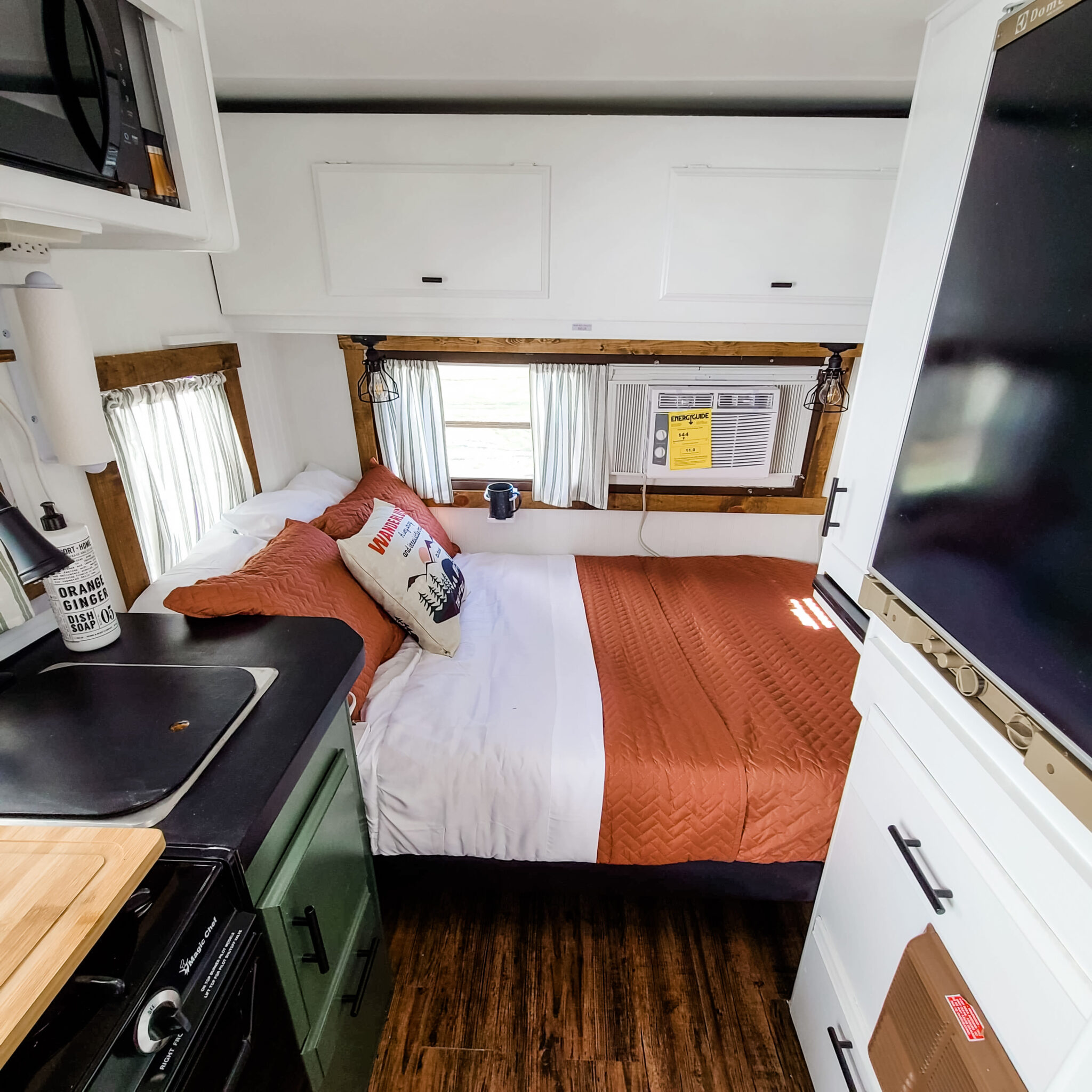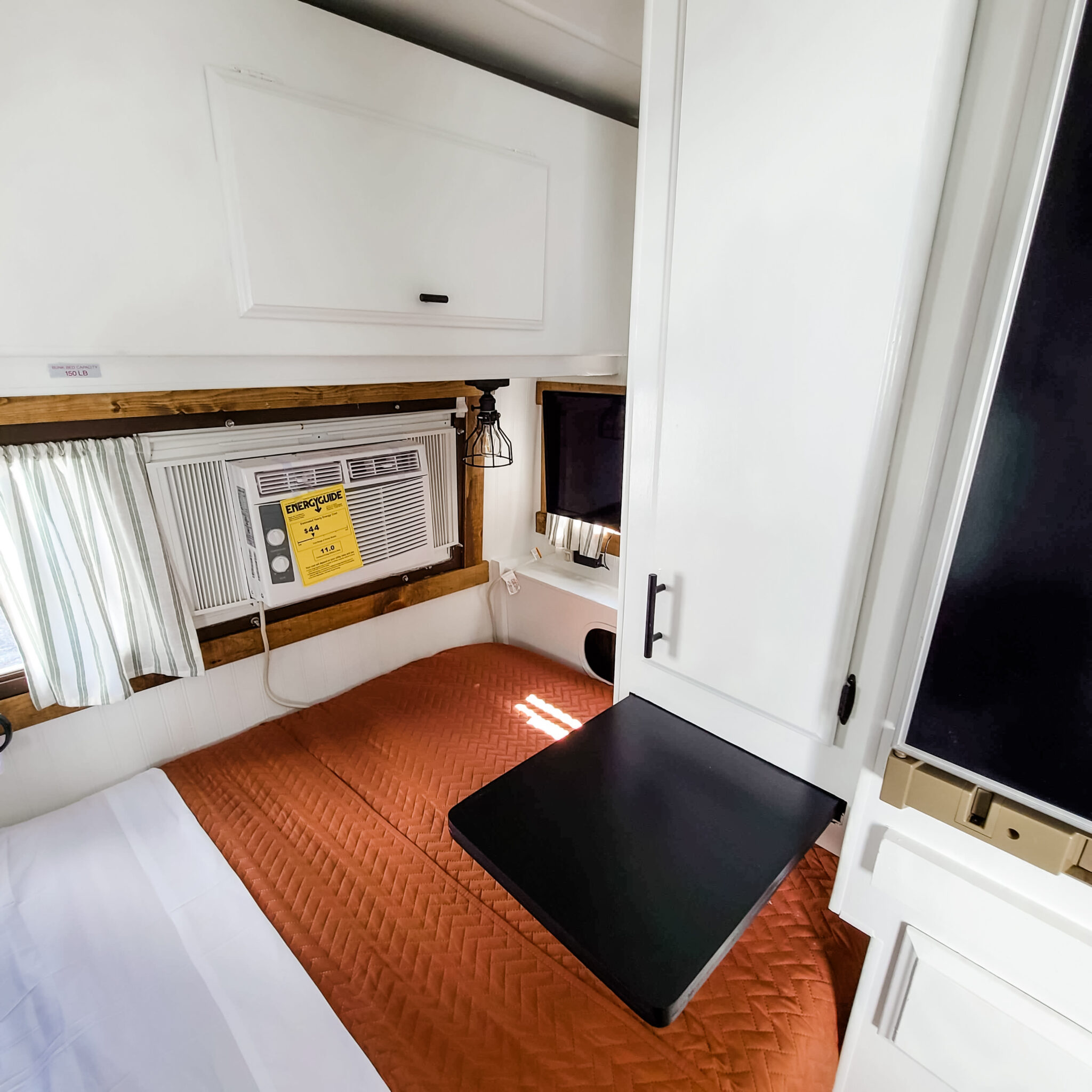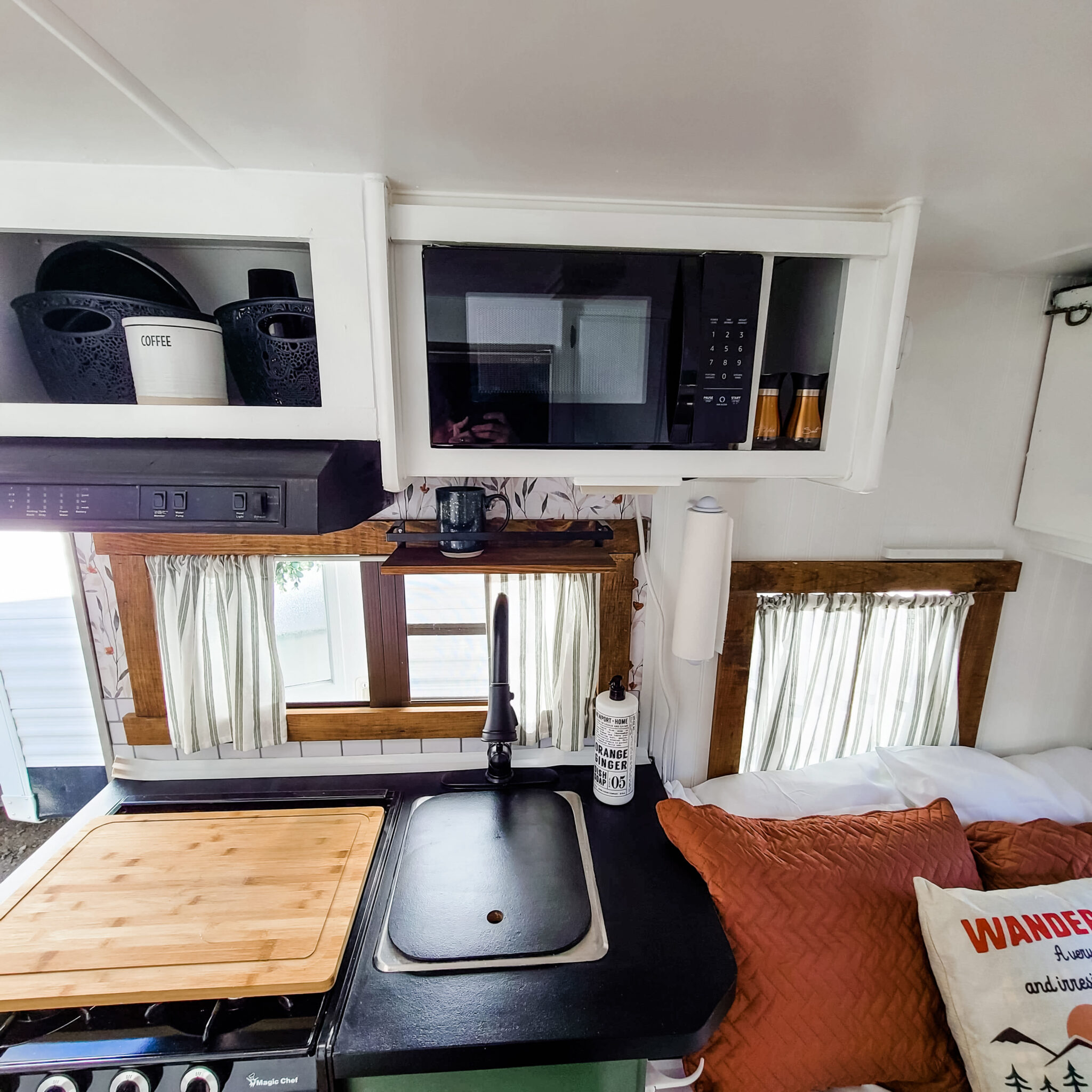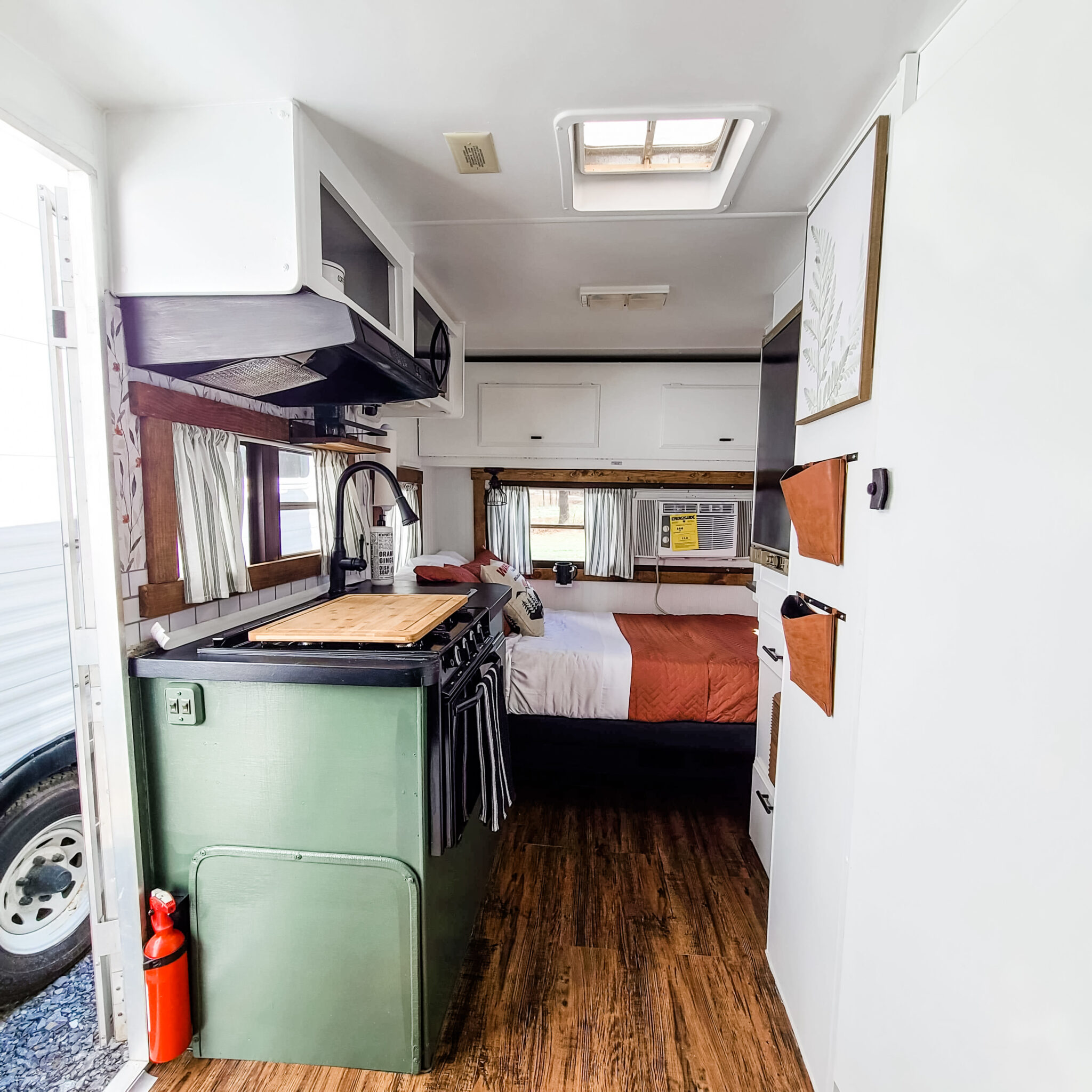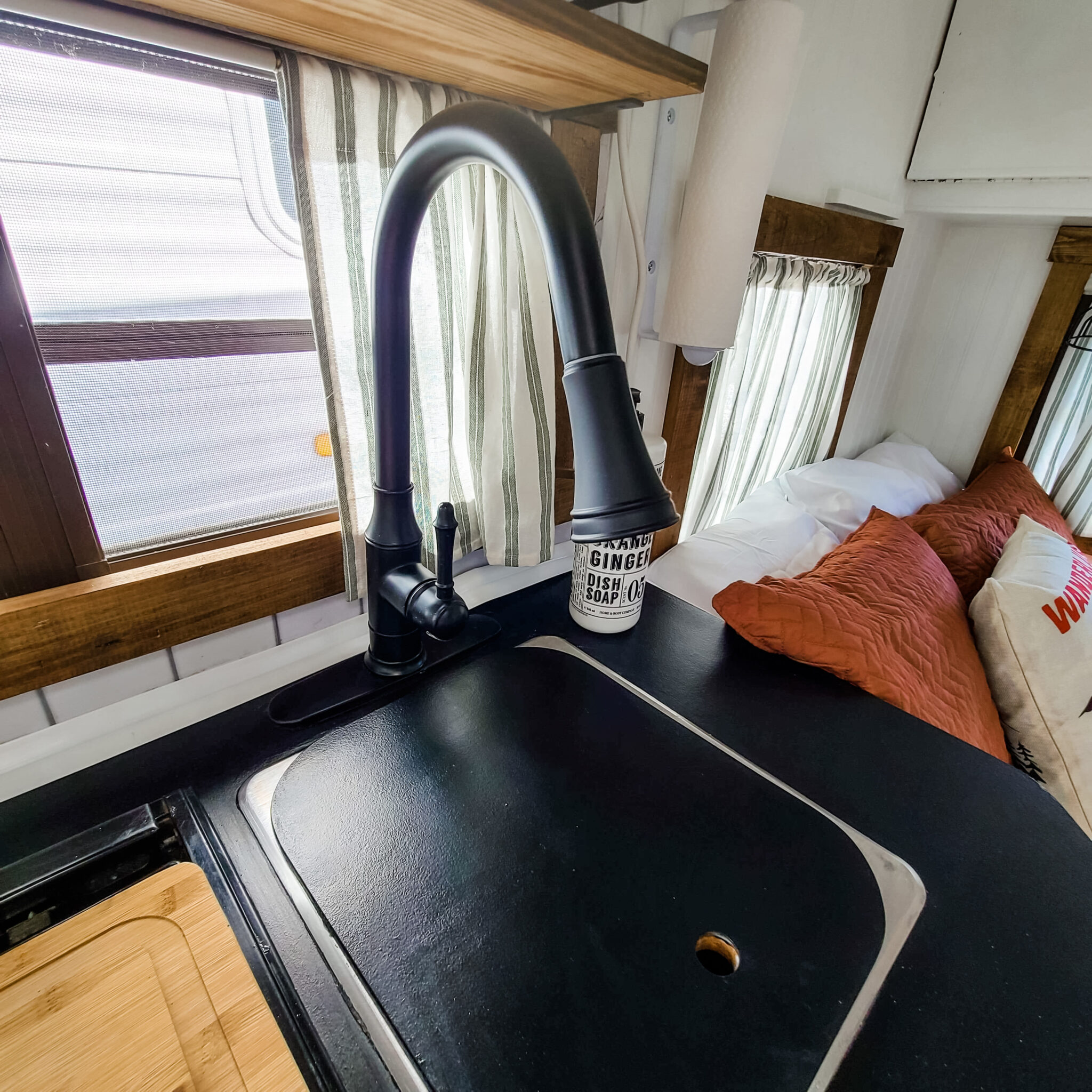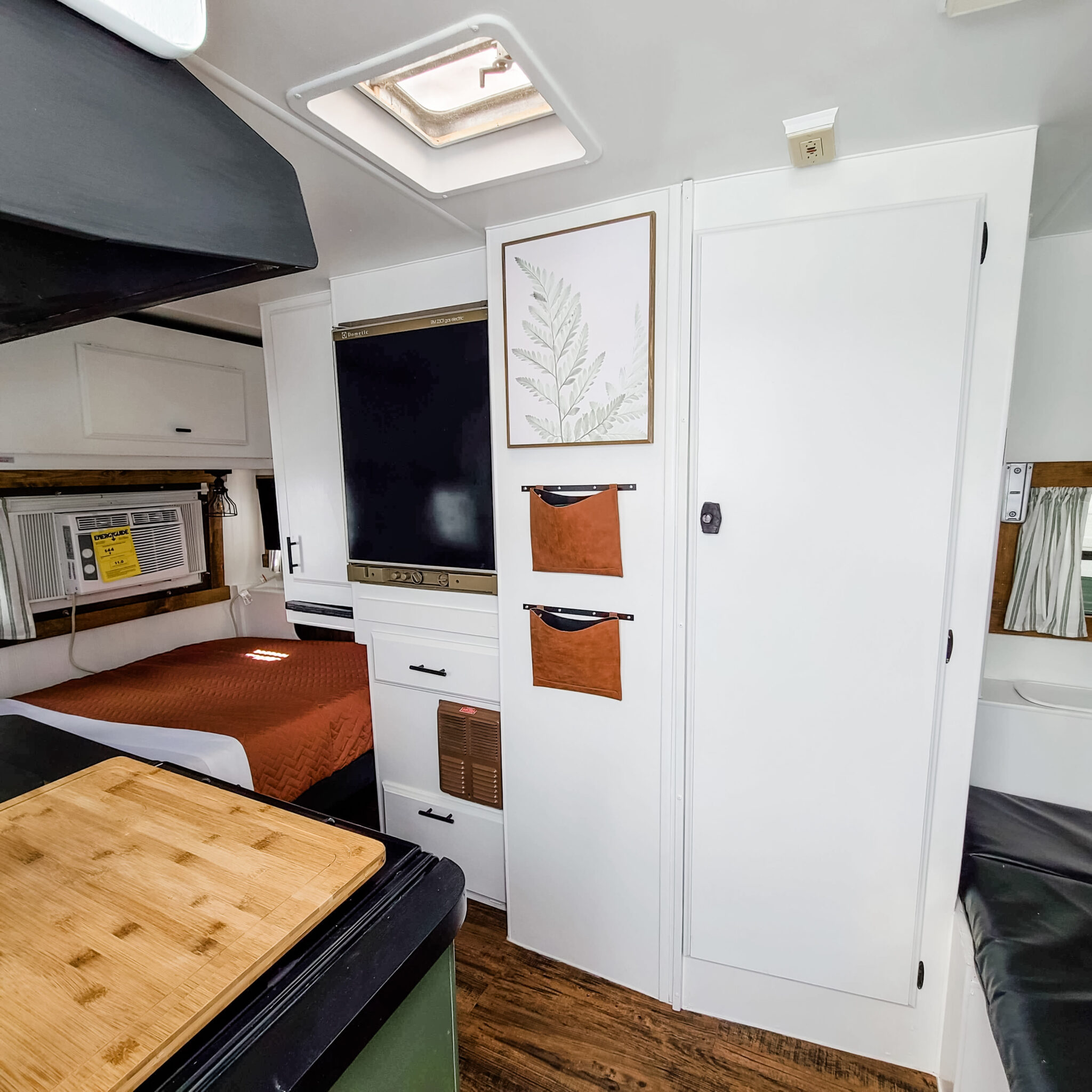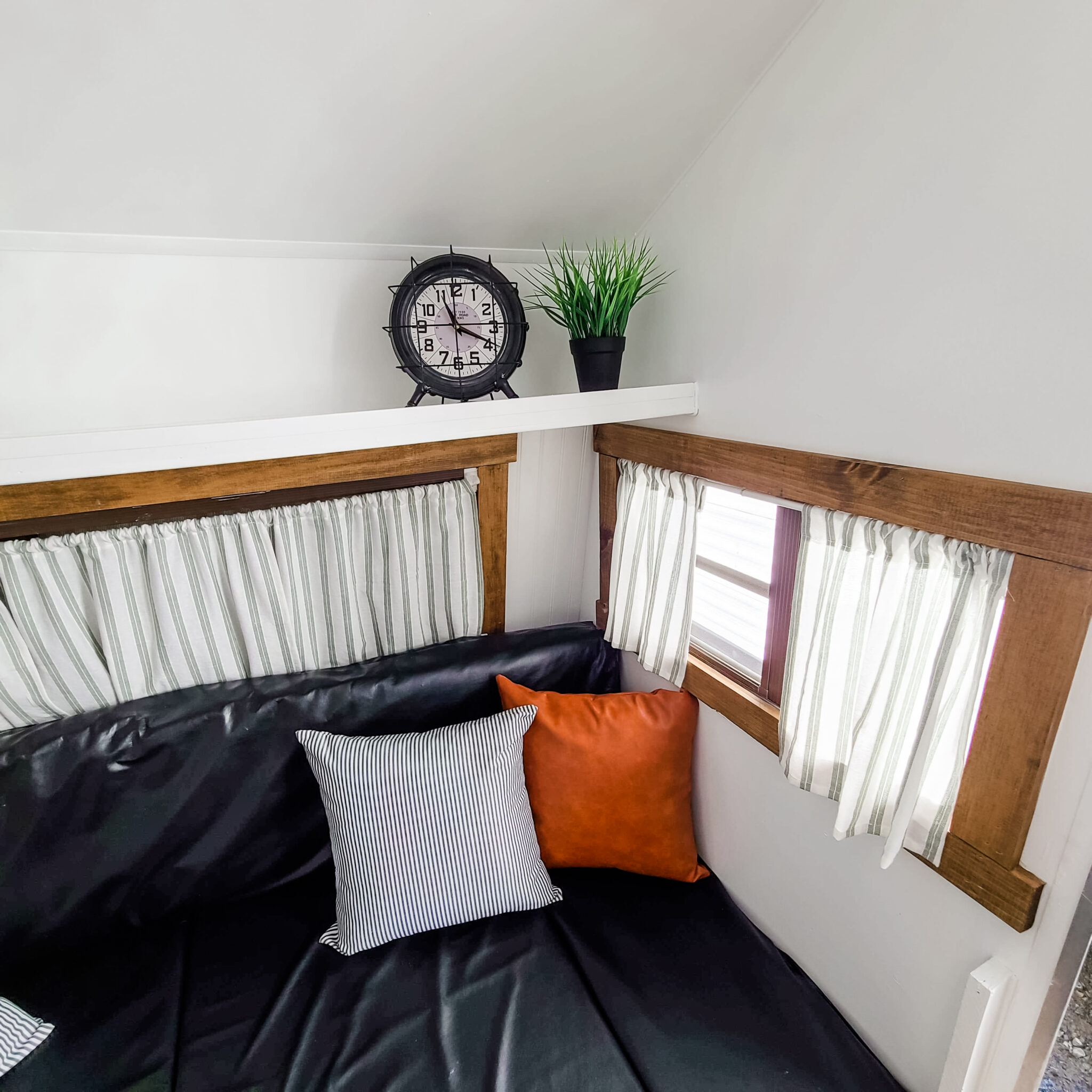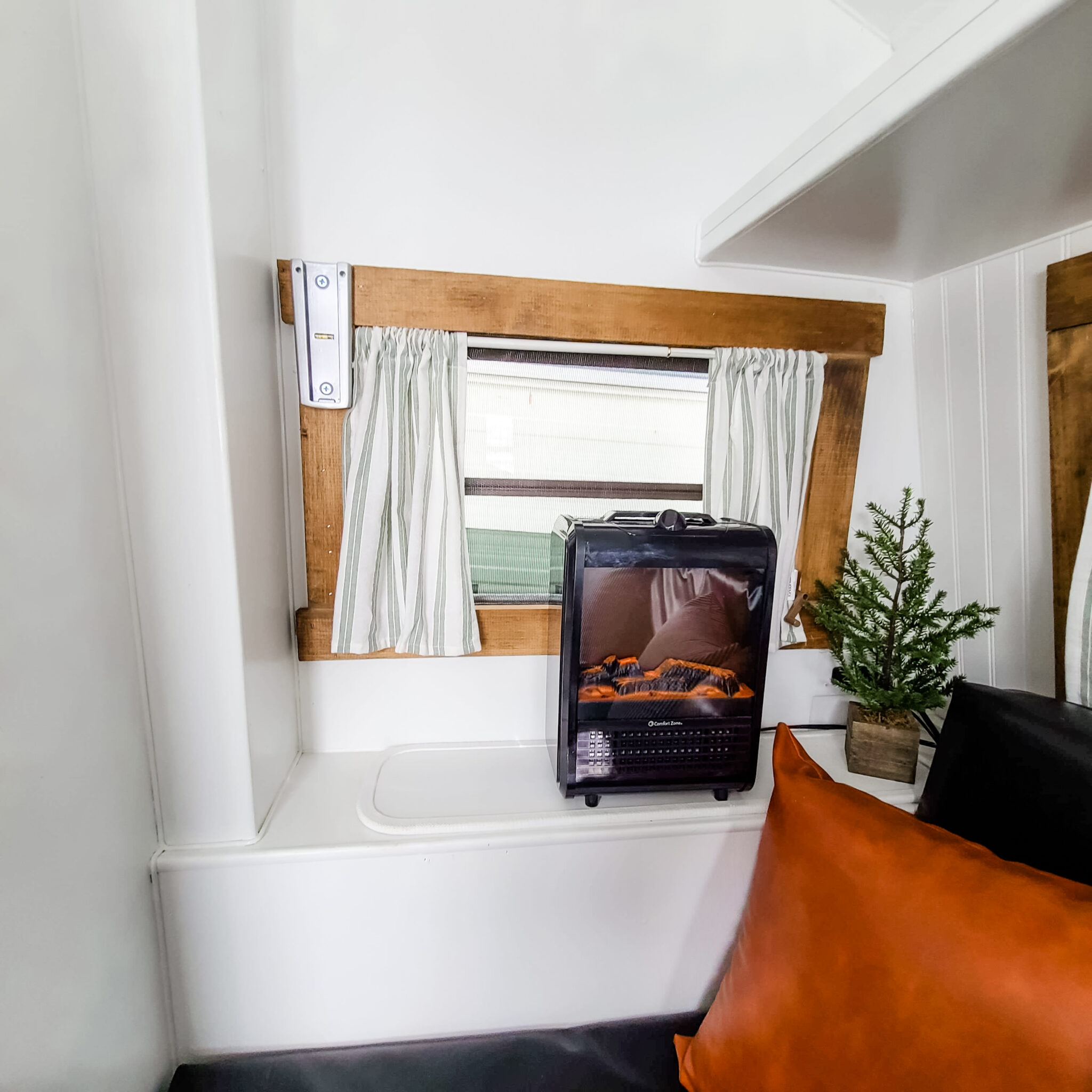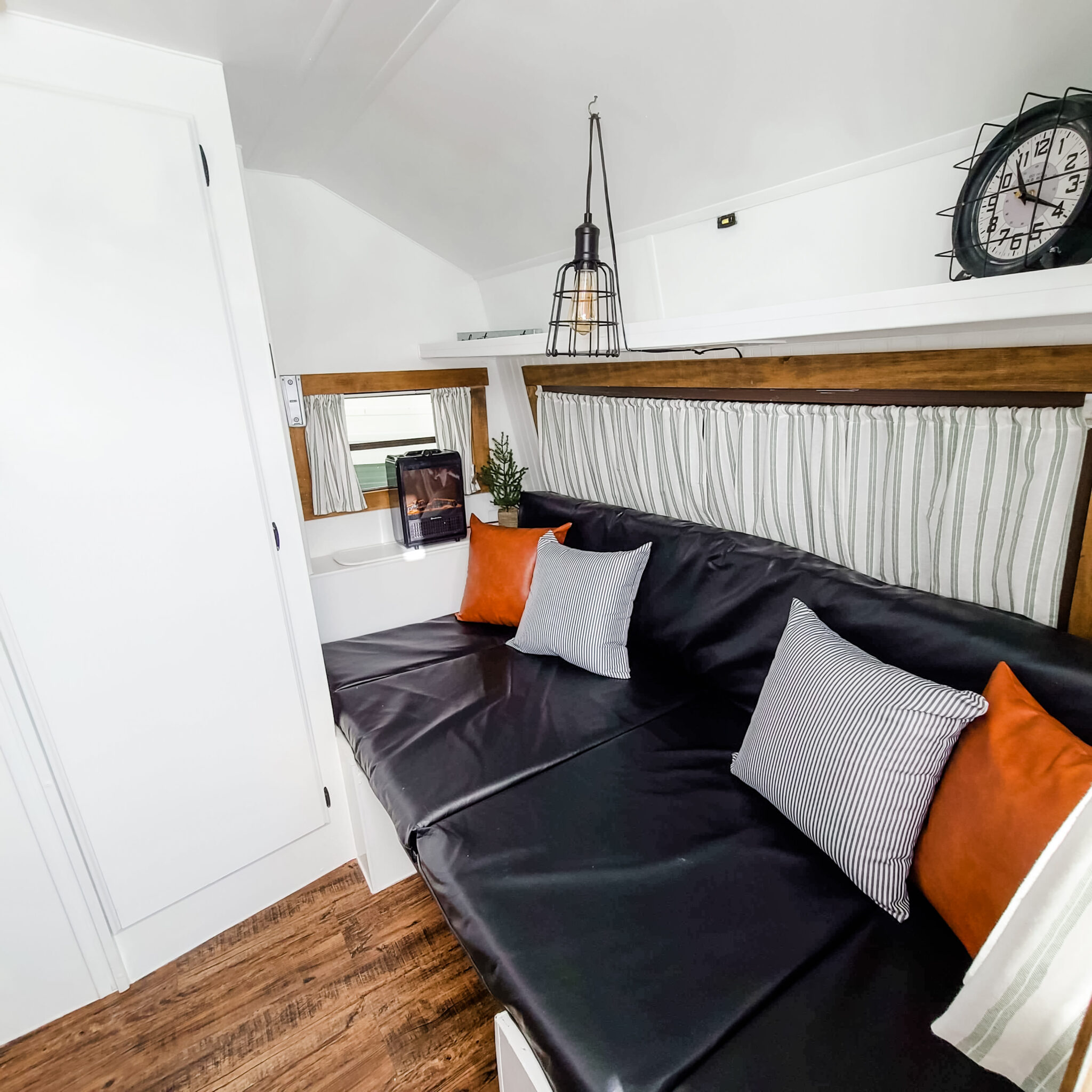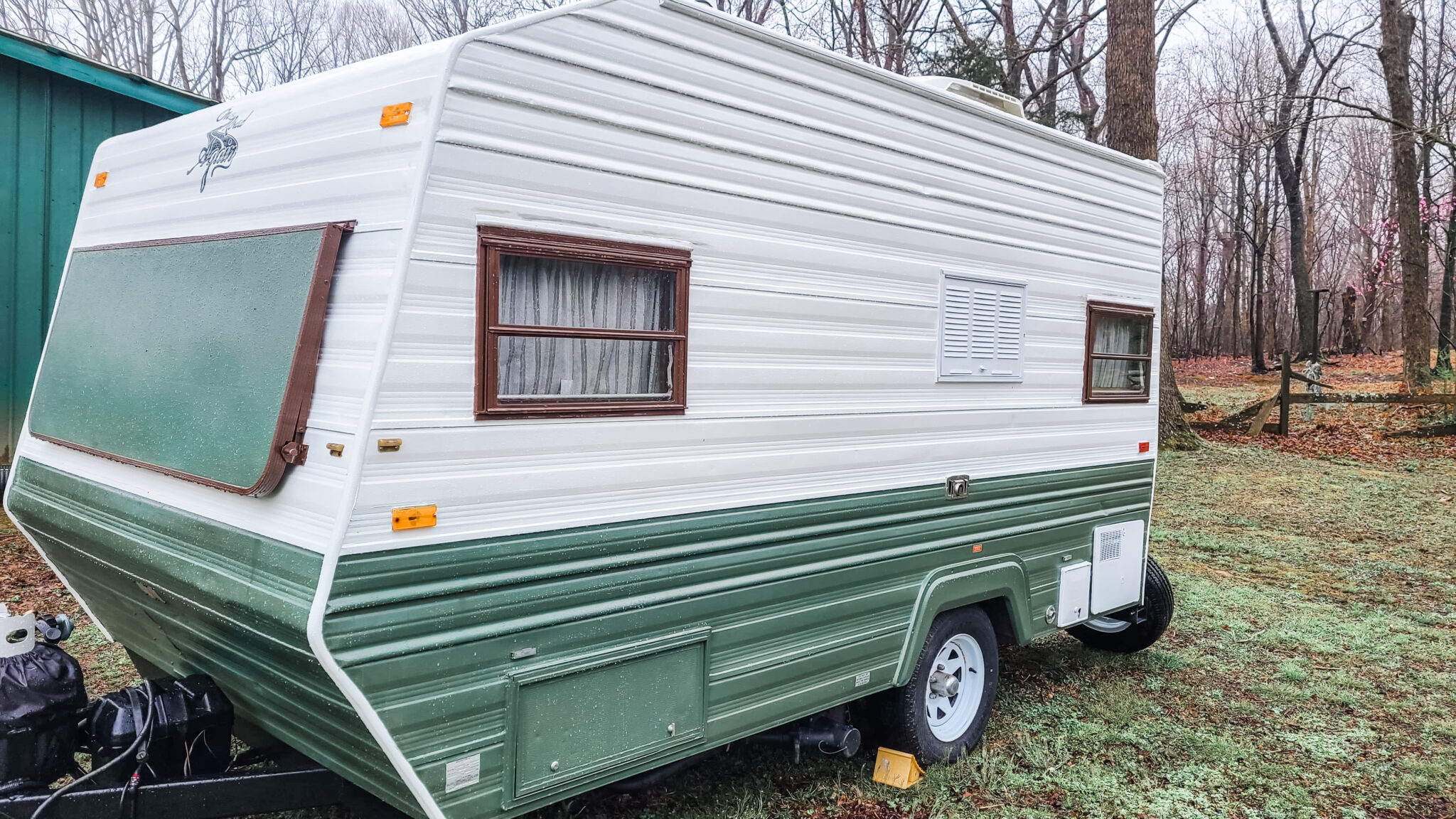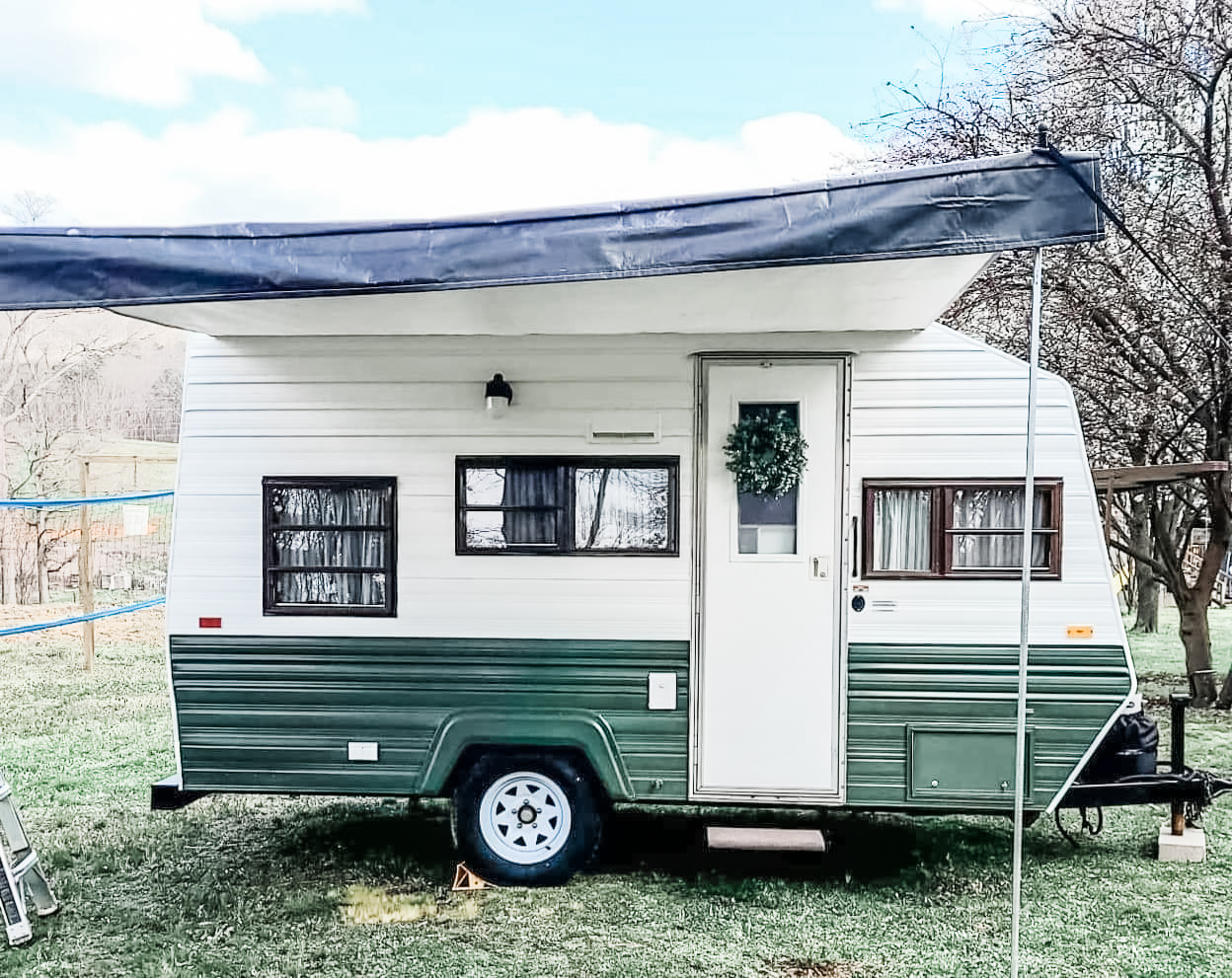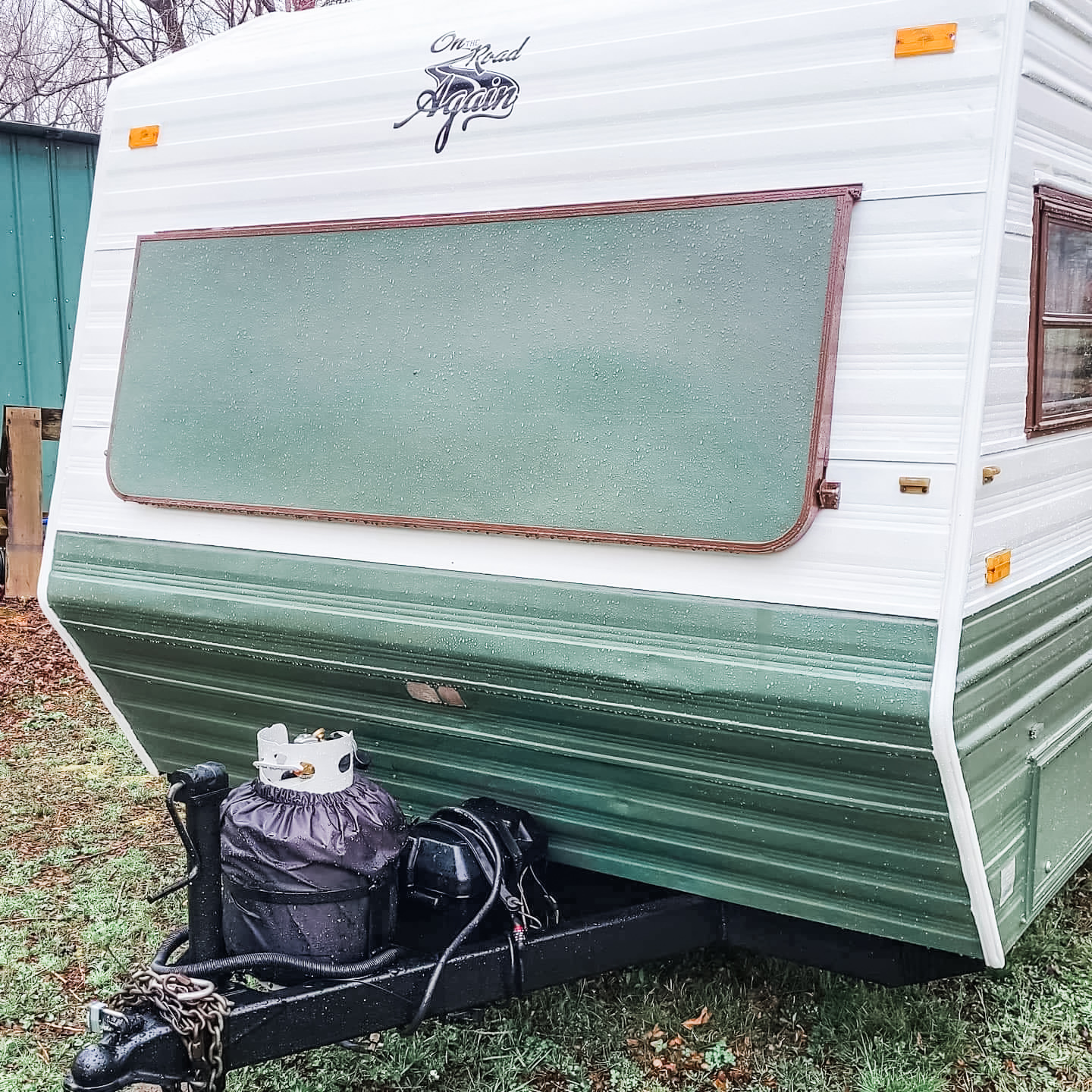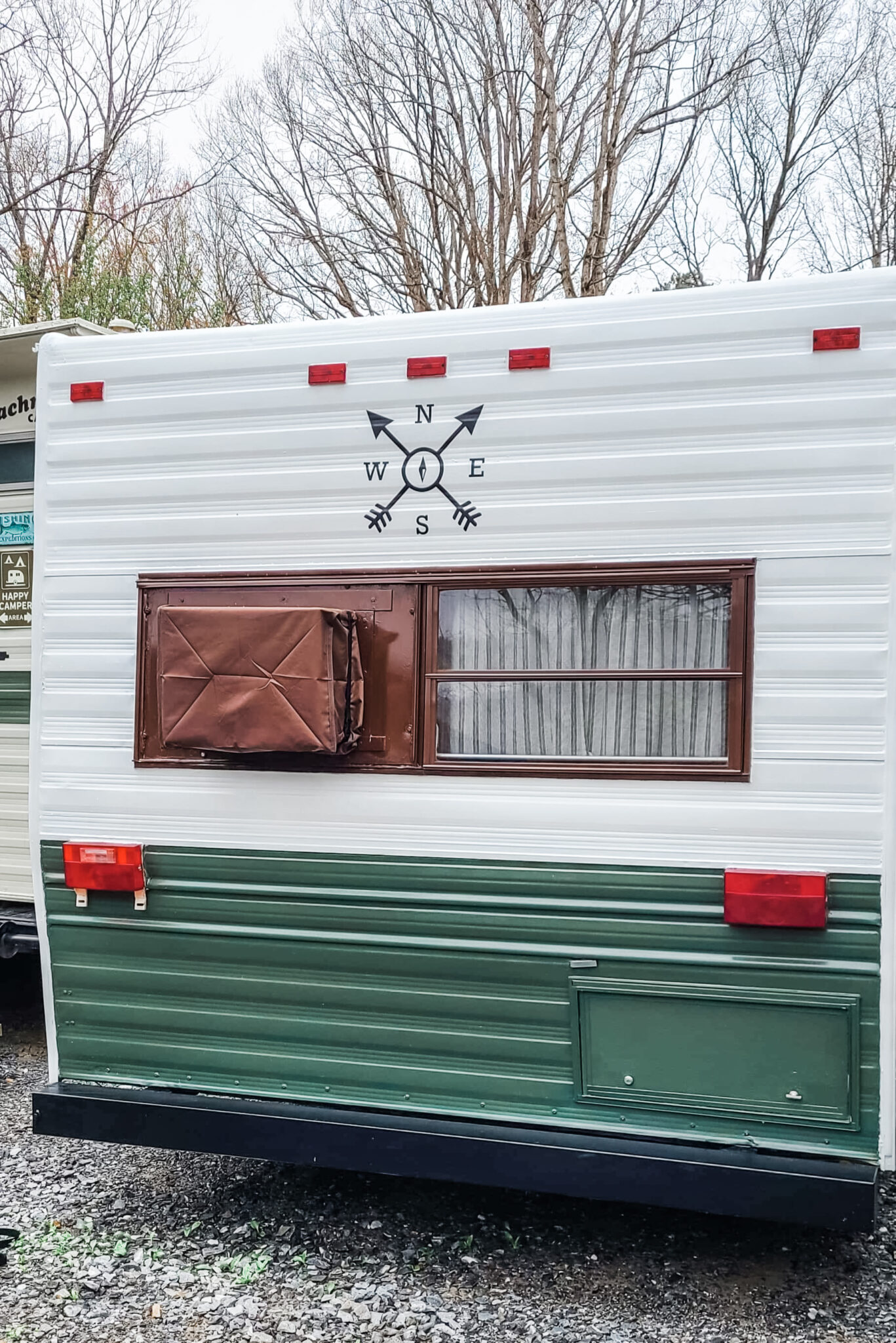 Before and After
I love the updates and character that Tina added to this travel trailer! From the wood trim around the windows, to the perfect shade of green used throughout. This was obviously a labor of love that will be enjoyed for years to come. Green paint used is Sherwin Williams Forest Green. Use the slider below to see all the work done on this adorable camper!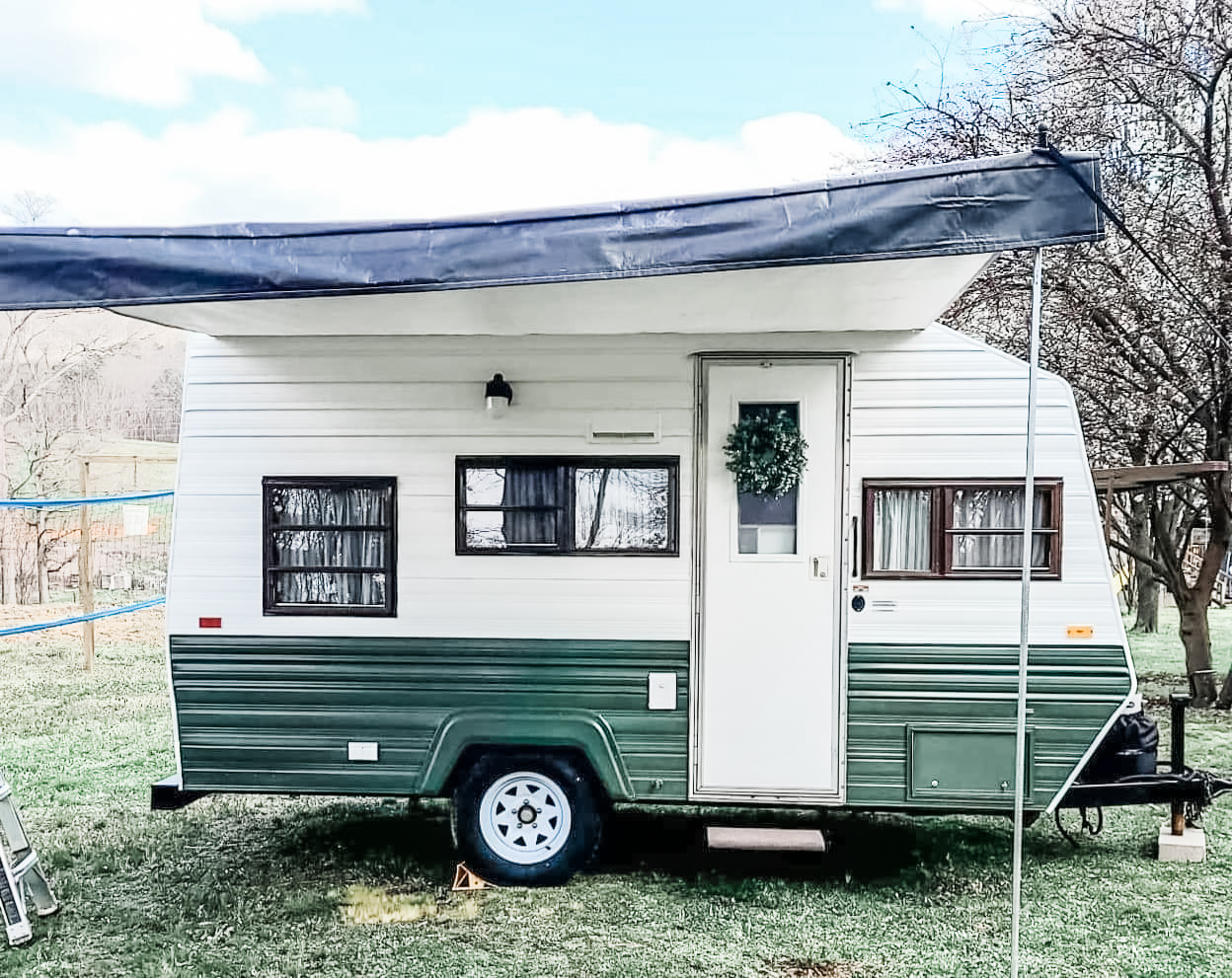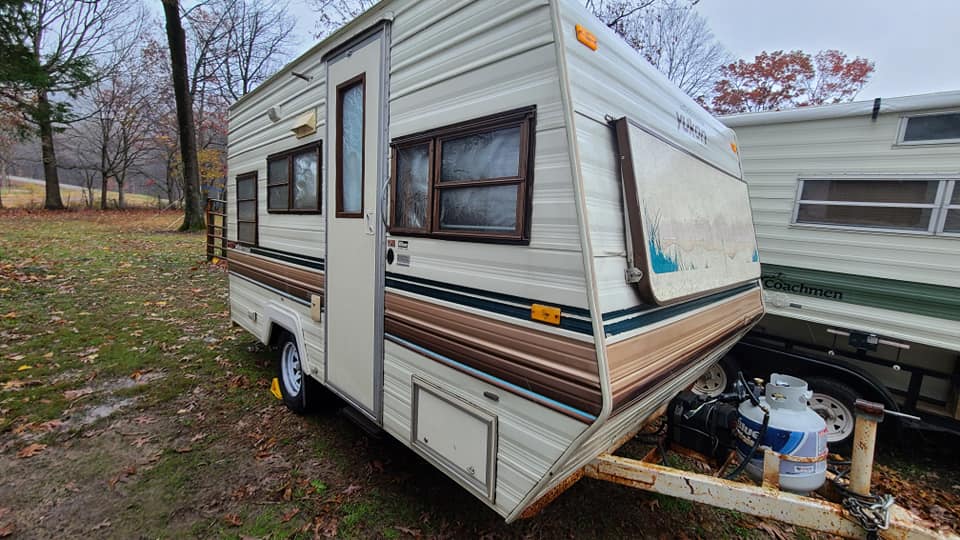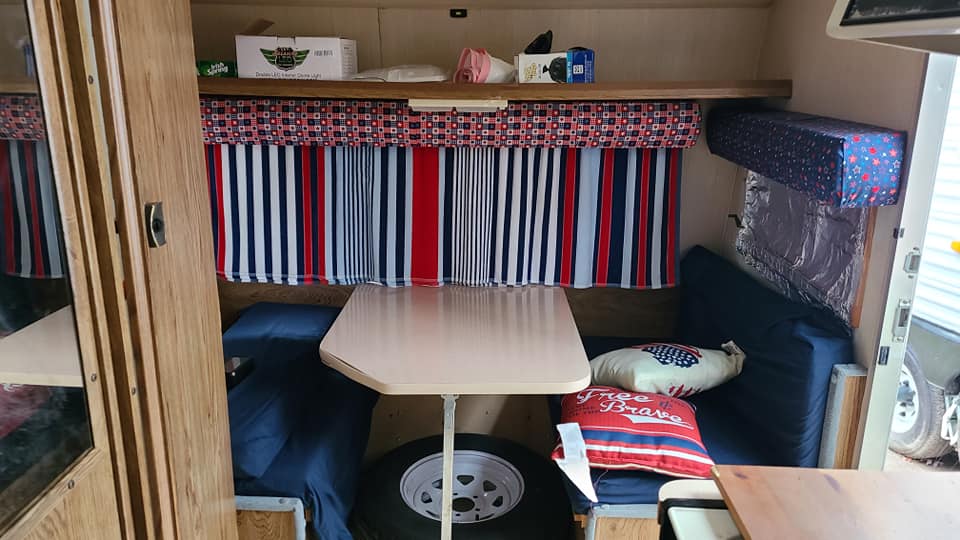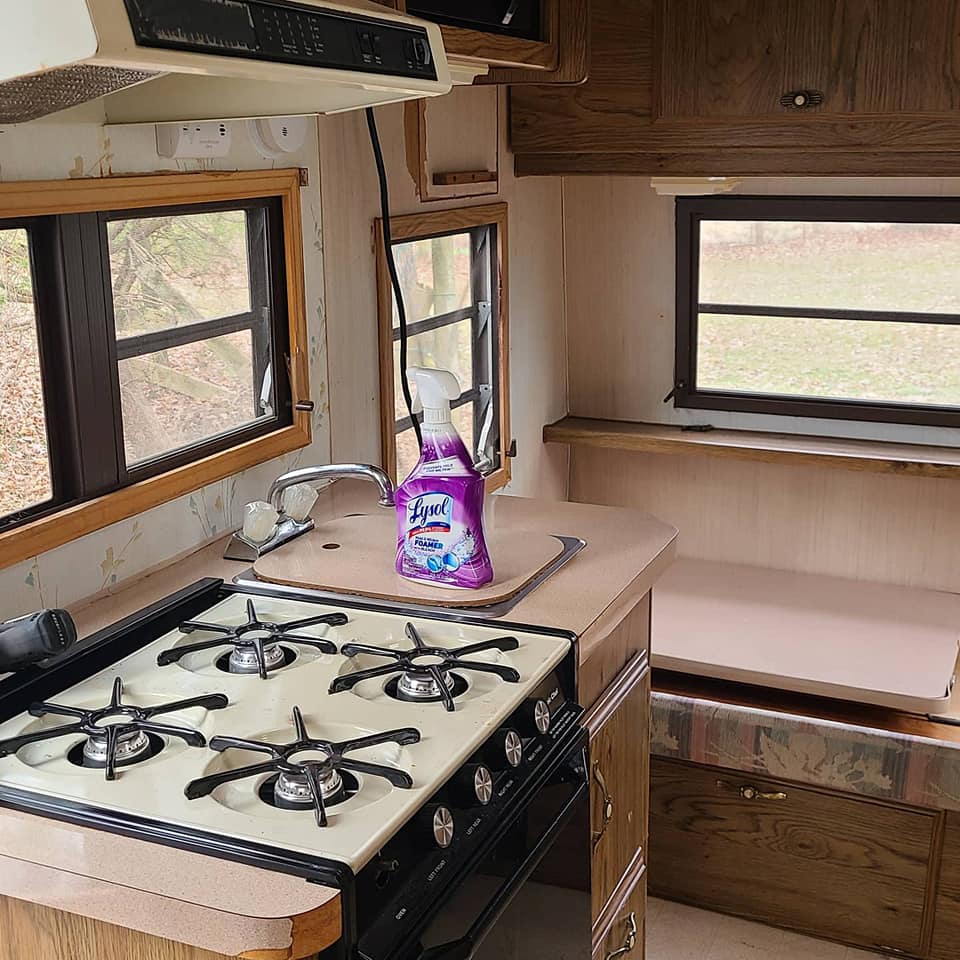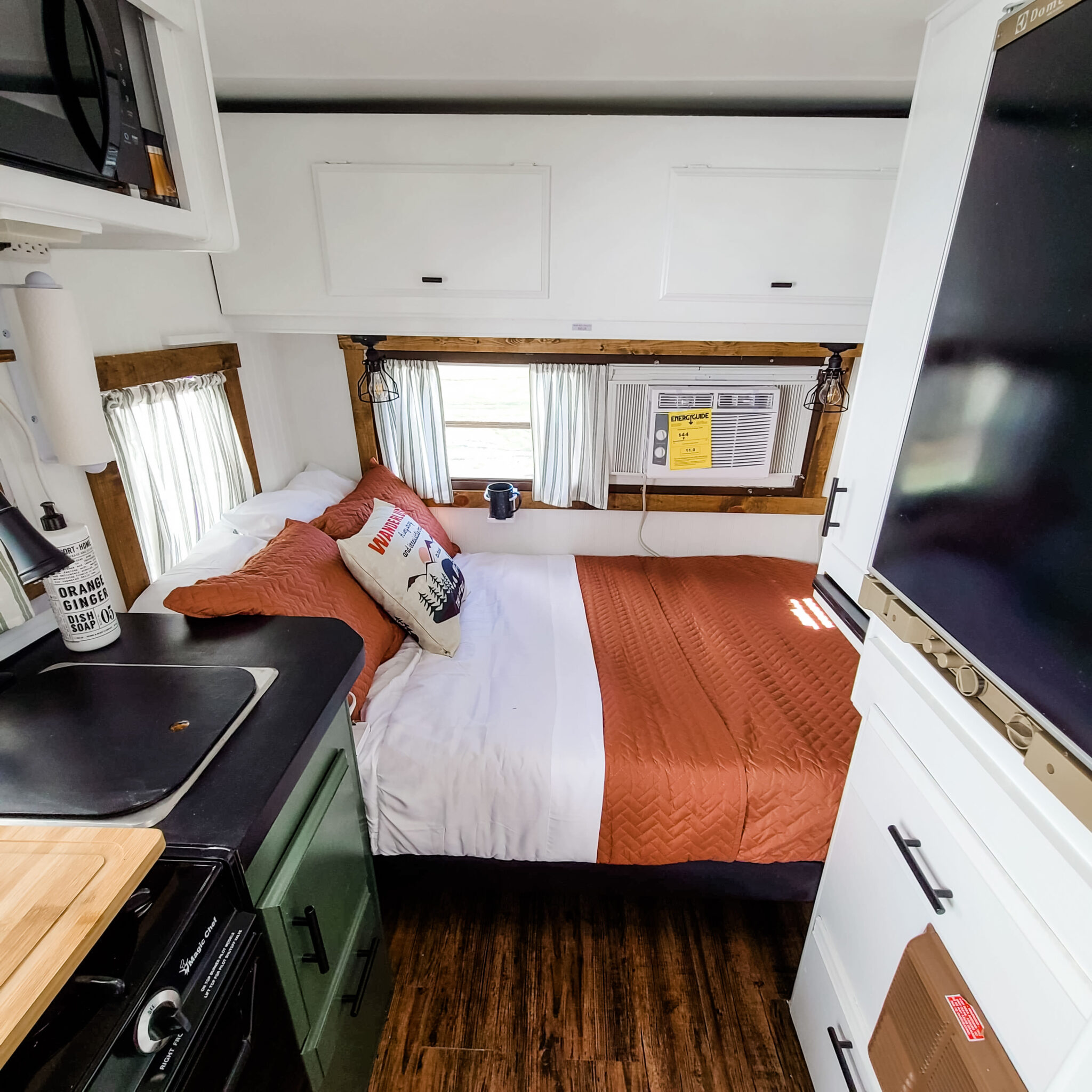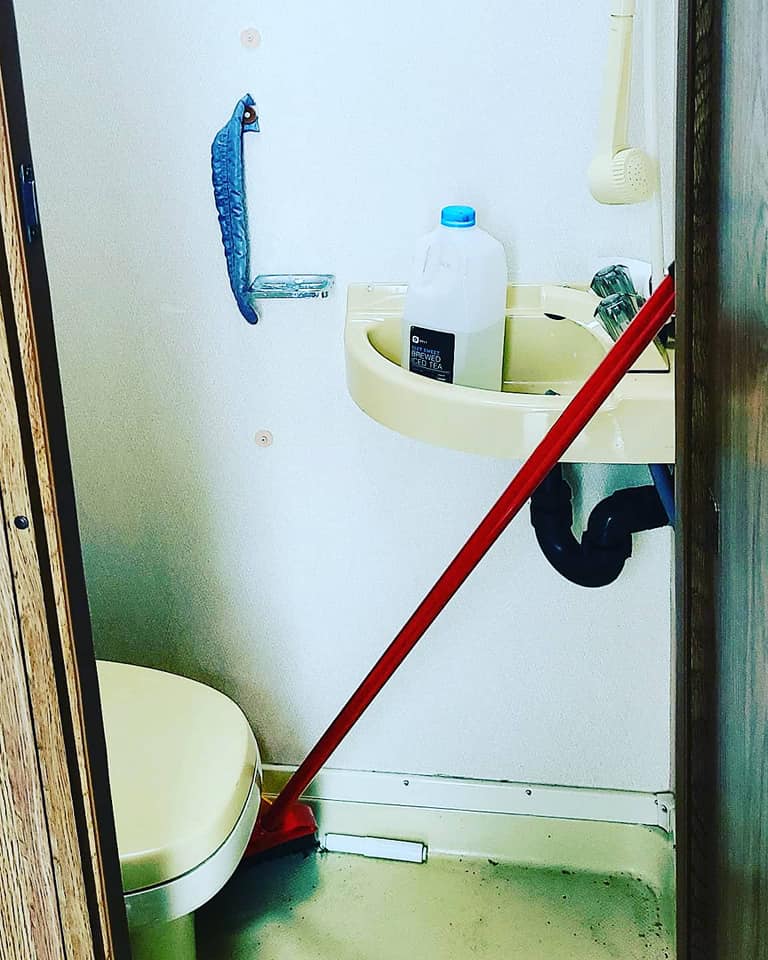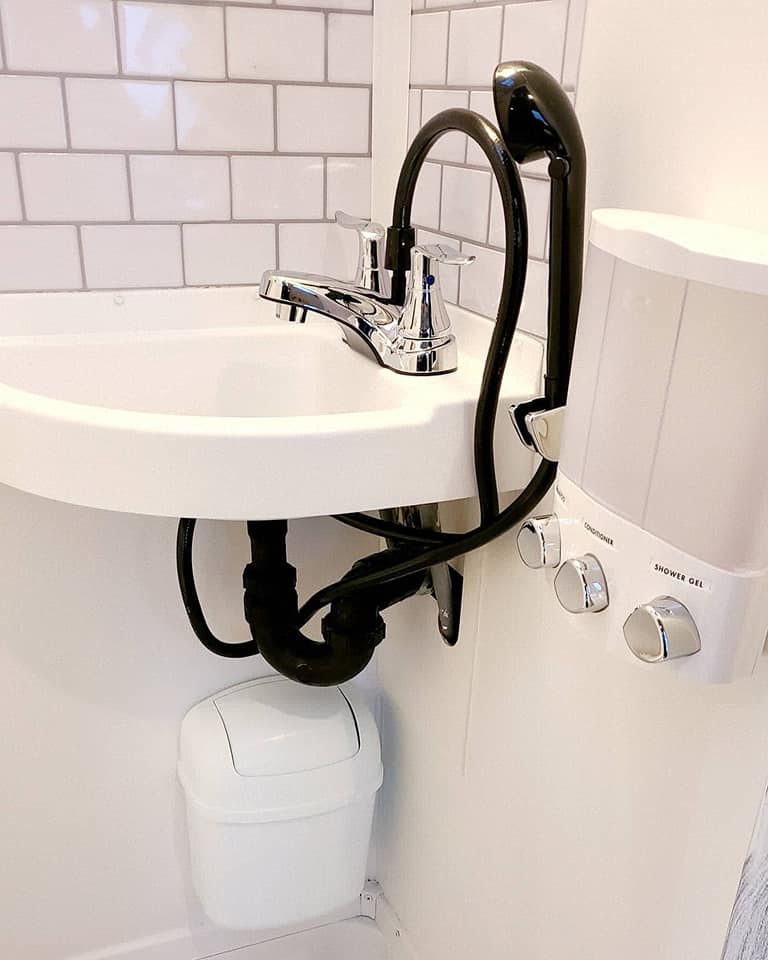 ---
Connect with Tina
Love this Renovation?
Connect with Tina on Instagram: DIY Restore and More
---
Pin-It