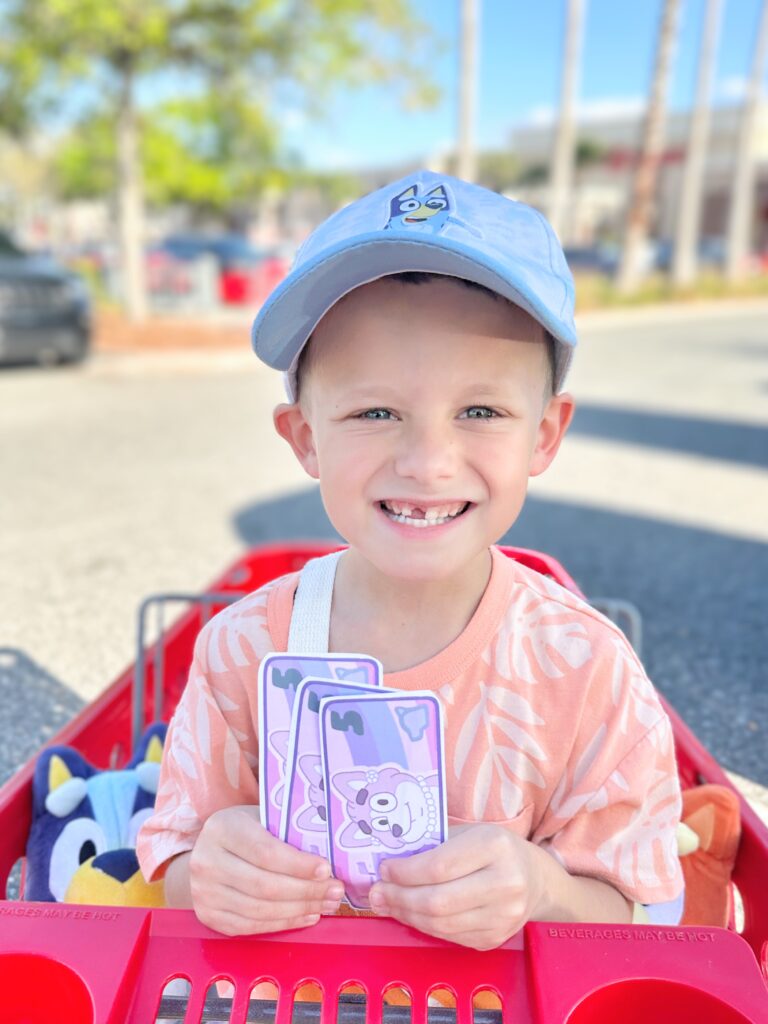 Bluey Dollarbucks from the Tooth Fairy
Asher just lost his first tooth! I have always enjoyed making the first Tooth Fairy visit a fun one. I'm pretty sure they all know it's really me, but it's still a fun tradition! For my other kids, I sprayed glitter on dollar bills to put under their pillows. Because we're all such Bluey fans here, I had the idea to give Asher some Bluey Dollarbucks to use for picking out a special Bluey toy. I was going to try and create my own but thought I should check bluey.tv first, and was excited to find a free printable there! All I did was print them out in color on regular paper, but you could definitely use cardstock or laminate them if you want. Asher was super excited to head to our local Target to choose a Bluey toy.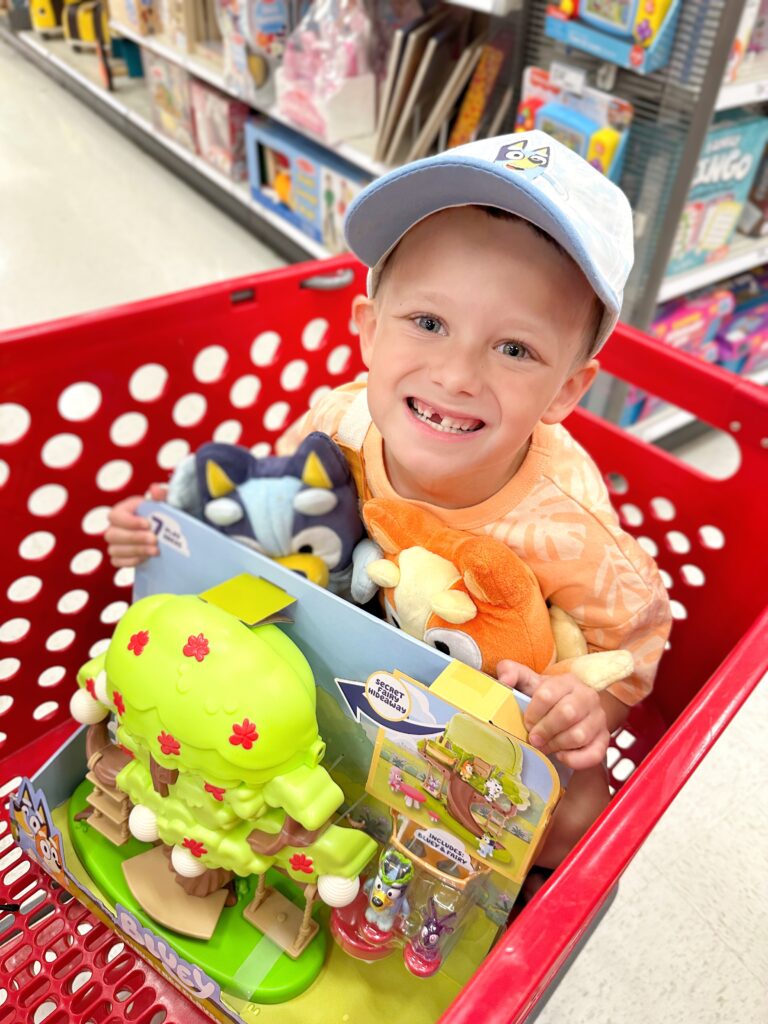 Bluey Treehouse Playset
Our Target had an entire row of Bluey toys in stock. There were so many cute things to choose from and he wanted them all, of course. He finally chose to use his Bluey Dollarbucks on an adorable Bluey treehouse playset. It's big, but not too big for carrying around. It features double sided play, with fun surprises on both sides. Asher loved that it came with a Bluey figure and a fairy figure to keep in the secret hideaway door!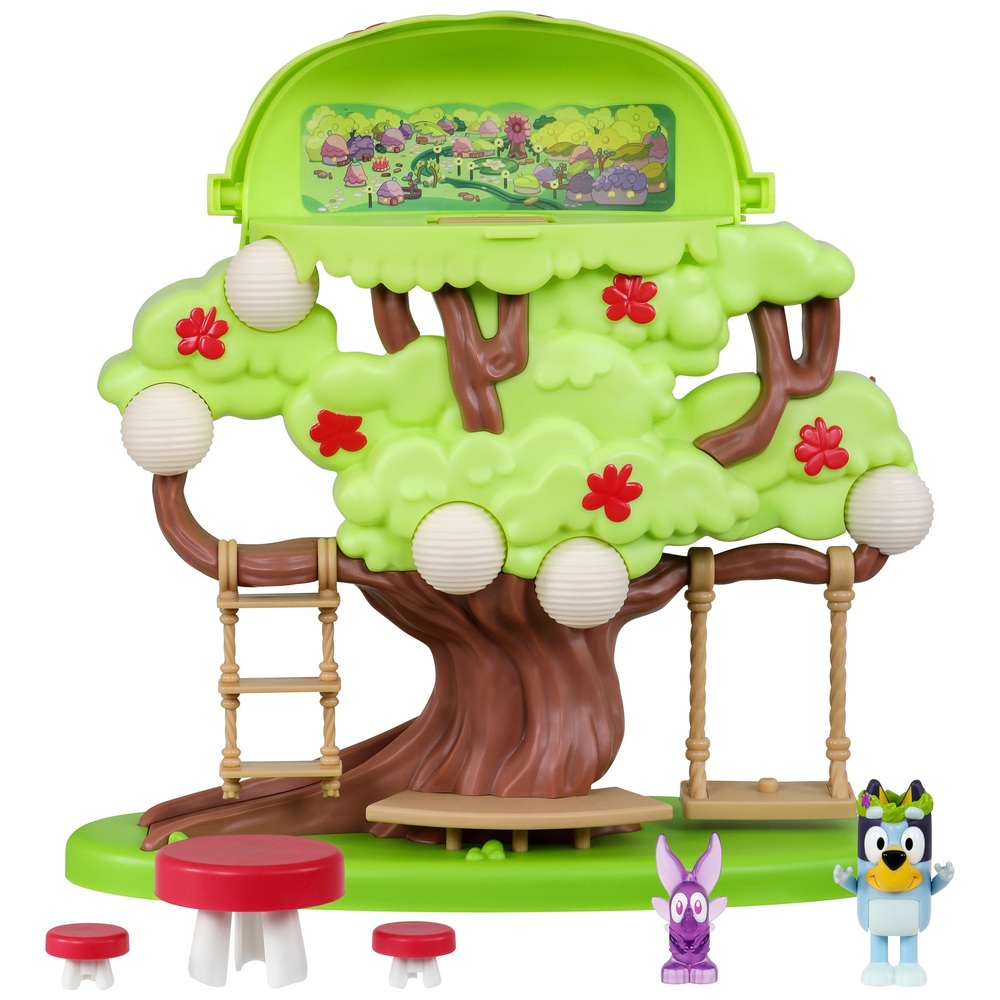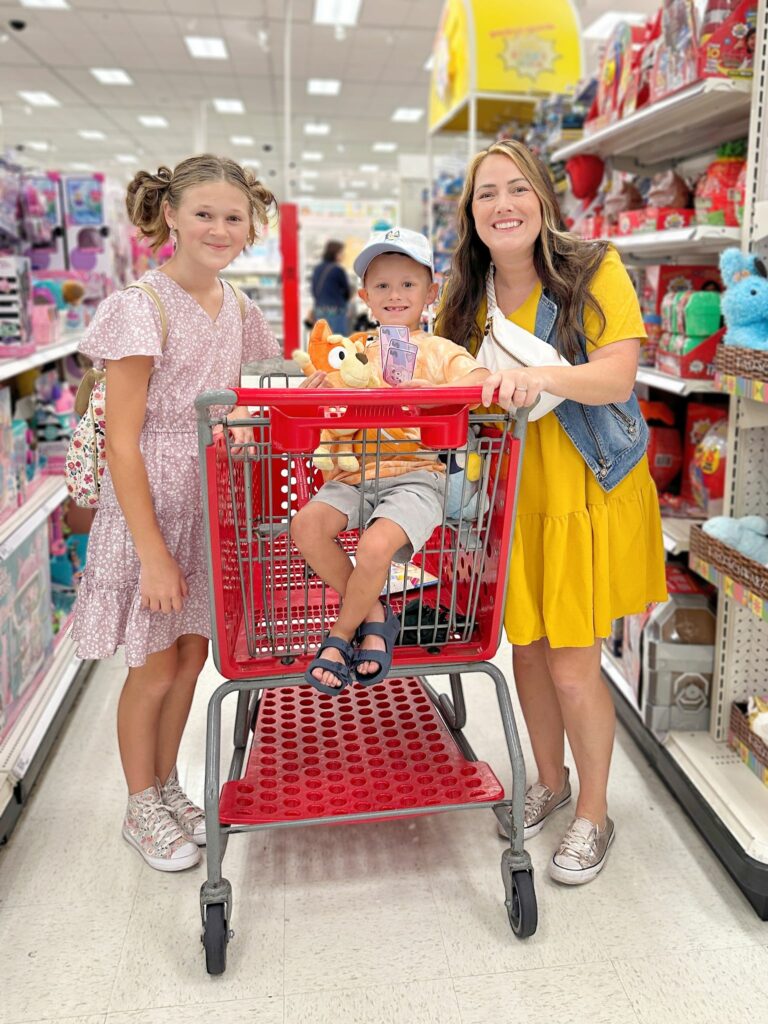 On-the-Go Play
I try to be prepared with a new toy or snack when I know we'll be waiting somewhere for a while. We went to dinner right after picking our toy up at Target and then for a walk. I opened up the package while we were in the car and carried the Treehouse with us to dinner. Asher and Olivia both begged to get it out to play ever time we stopped to wait. After we ate dinner it gave them something to do while we sat for a minute and enjoyed the beautiful night. I love that this playset did not come in a million tiny pieces, and what it does have stores neatly inside the hideaway door.
You can find all the Bluey Toys (by Moose Toys) here:
Bluey Toys
If you're not familiar with Bluey, the show follows the adventures of a lovable Blue Heeler dog who lives with her dad (Bandit), mum (Chilli) and little sister, Bingo. In every episode, Bluey uses her limitless Blue Heeler energy to play elaborate games that unfold in unpredictable
and hilarious ways, bringing her family and the whole neighborhood into her world
of fun.
The Bluey toy line is built around a traditional pre-school range of figures, playsets, vehicles
and plush so that kids can recreate their favorite Bluey moments or imagine their
own! Asher is 5 and loves to play with little figures like this, but so does his big sister! I love watching how much she enjoys playing with her little brother. Because she is such a Bluey fan herself, she was more than happy to sit and play with Asher's new toy.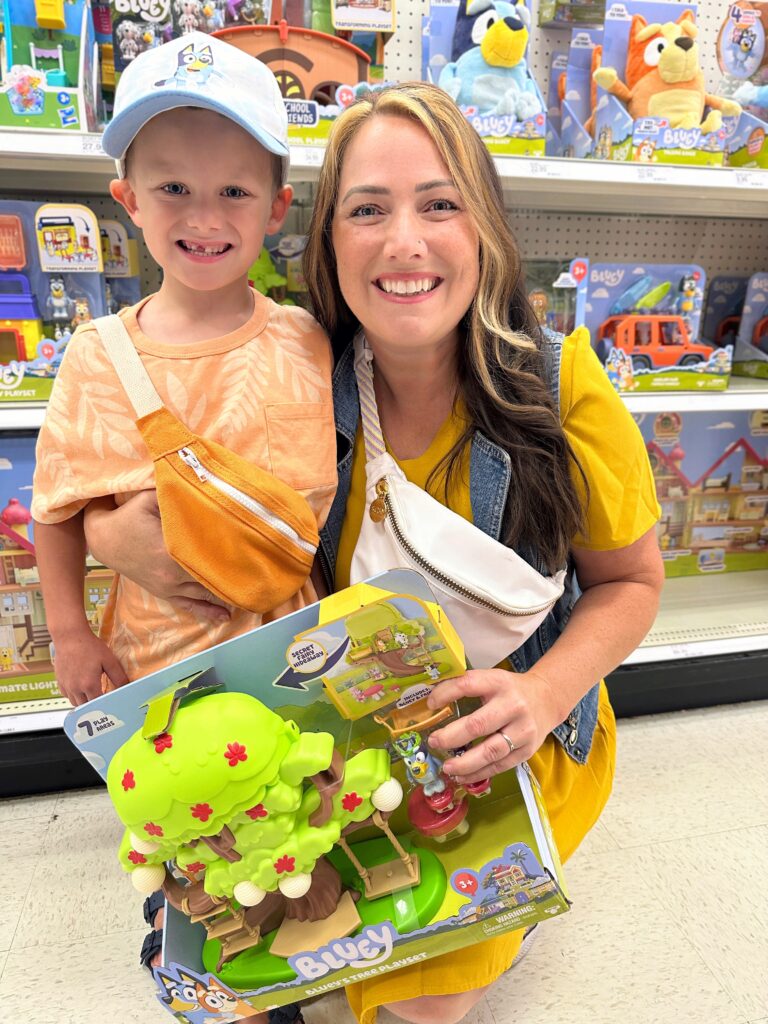 Pin-it for Later!