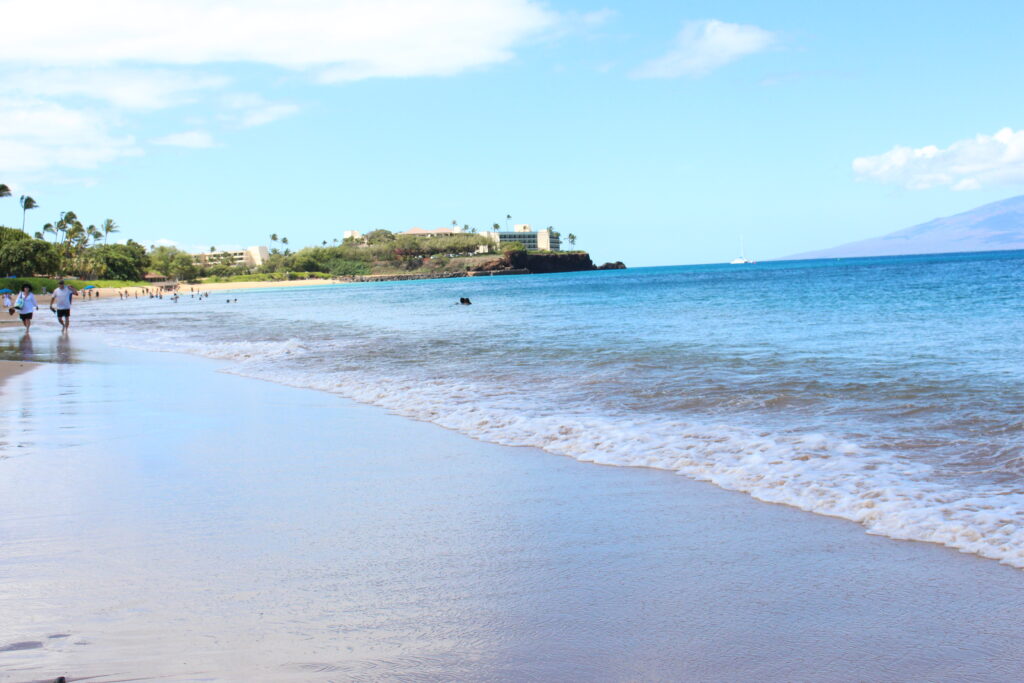 25 Best Beaches
Trip Advisor recently released their 2023 picks for top 25 best beach in the US. We have personally been to many of these beaches, and I have to agree with their pick for the number one spot. Now that we live in Florida, I'm adding several of these to our Florida bucket list. Which ones were you surprised to see on this list and which ones would you have added?
How I Rate a Beach
As a mom with 5 kids that has struggled to keep beach gear to a minimum, I'm pretty picky when it comes to ranking my favorite beaches. I want it to be easily accessible, but also feel remote and peaceful. I love exploring new beaches, and we're always on the hunt for a hidden gem. When I consider a beach, I'm looking for a few key things:
Convenient parking
Clean bathhouses
Clear water
Warm weather
Beach Access: Did you know that each state has their own laws about beach access? For example, in Hawaii there are no private beaches. Every resort must reserve a certain amount of parking for beach goers as well as providing an access path to the beach through the resort.
#1 Ka'anapali Beach – Maui, Hawaii
I agree with this pick for the number one best beach in the US. Ka'anapali Beach is one of my all-time favorite beaches, and for good reason! My husband and I honeymooned on Ka'anapali Beach, and have returned there to bring friends and family. We loved experiencing it with our kids. The sand is so soft and the water is the bluest I've ever seen.
For more information on Ka'anapali Beach, go here: Trip Advisor Ka'anapali Beach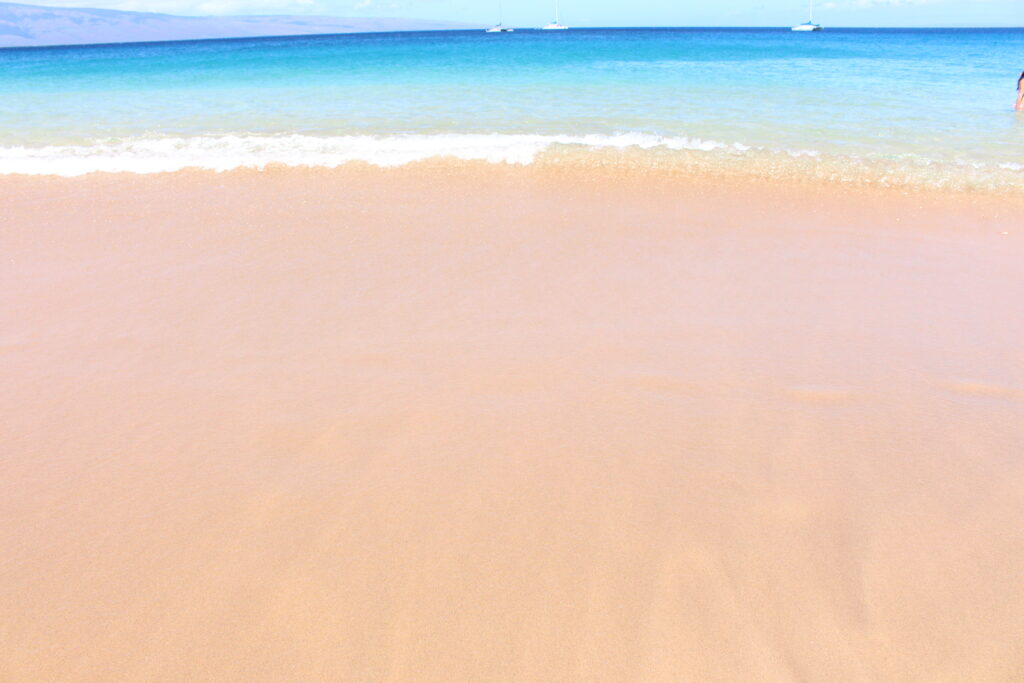 #2 Siesta Beach – Siesta Key, Florida
Siesta Beach has been voted number one beach in the US on many occasions. I agree it's definitely up there. White sand, long stretches of beach, convenient parking and nice bath houses make it a no brainer! It's definitely one you want to visit while in Florida.
For more information on Siesta Key beach, go here: Siesta Key Beach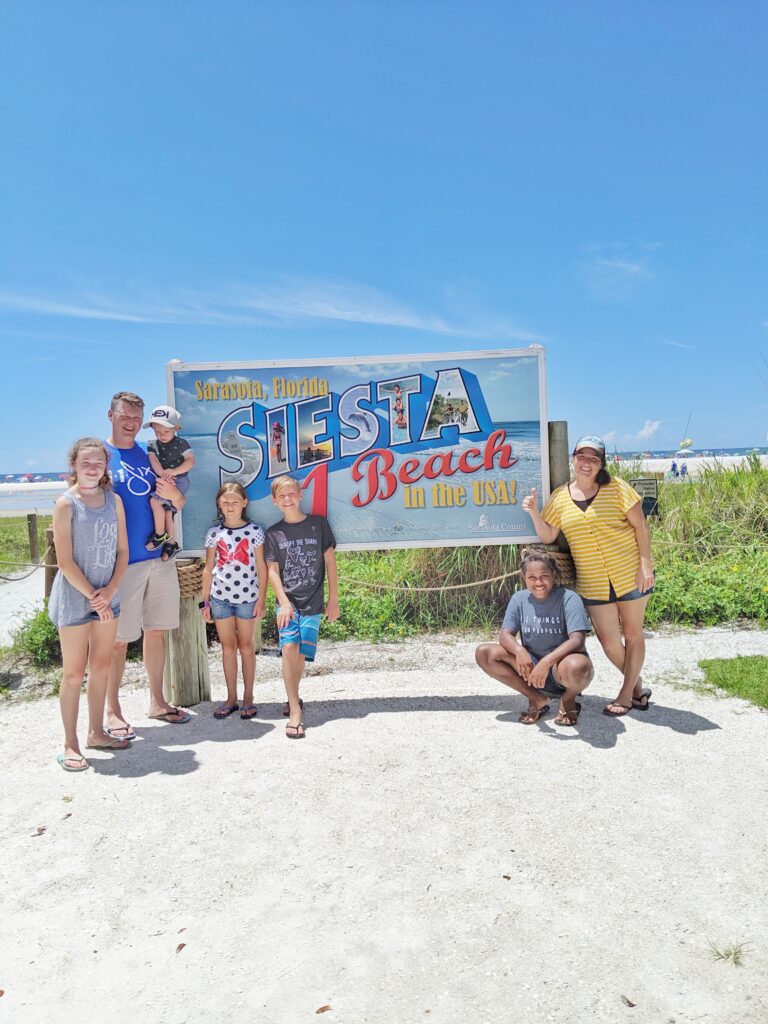 #3 Driftwood Beach – Jekyll Island, Georgia
We have never been to Jekyll Island, but it has been on my bucket list for a while! The pictures I have seen from Driftwood Beach are beautiful and unique.
For more information, go here: Driftwood Beach, Jekyll Island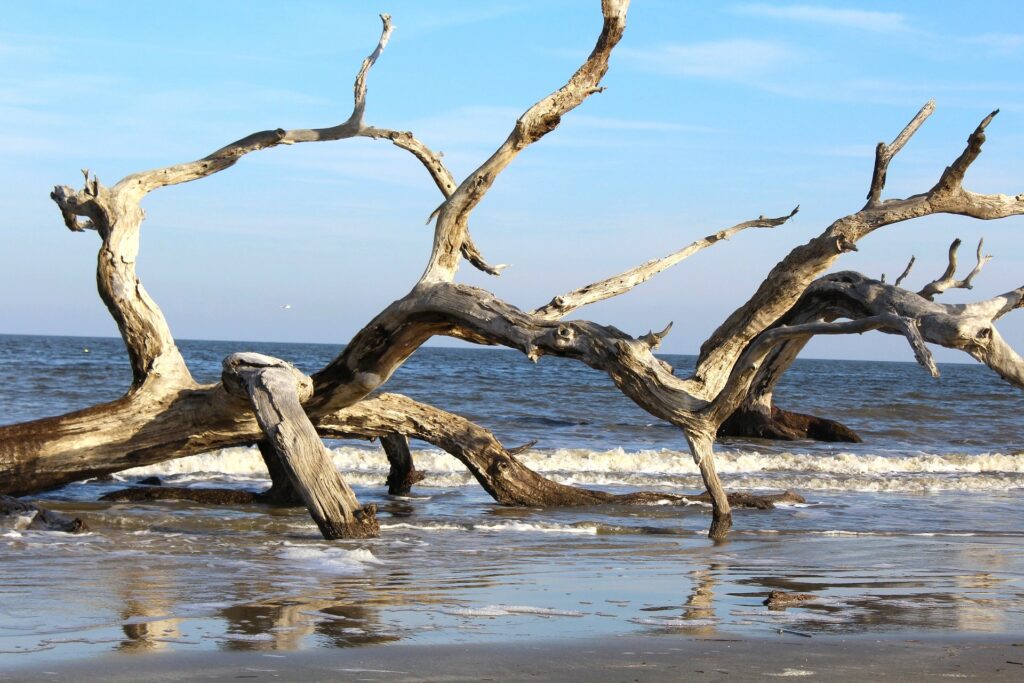 #4 Hanalei Beach – Kauai, Hawaii
My husband and I visited Kauai on our honeymoon almost 20 years ago! We explored the entire island and Hanalei Beach is a beautiful and remote paradise. It's not one that many people will have the opportunity to visit in their lifetime, but it's worth the drive if you're ever on Kauai!
Find more information here: Trip Advisor Hanalei Beach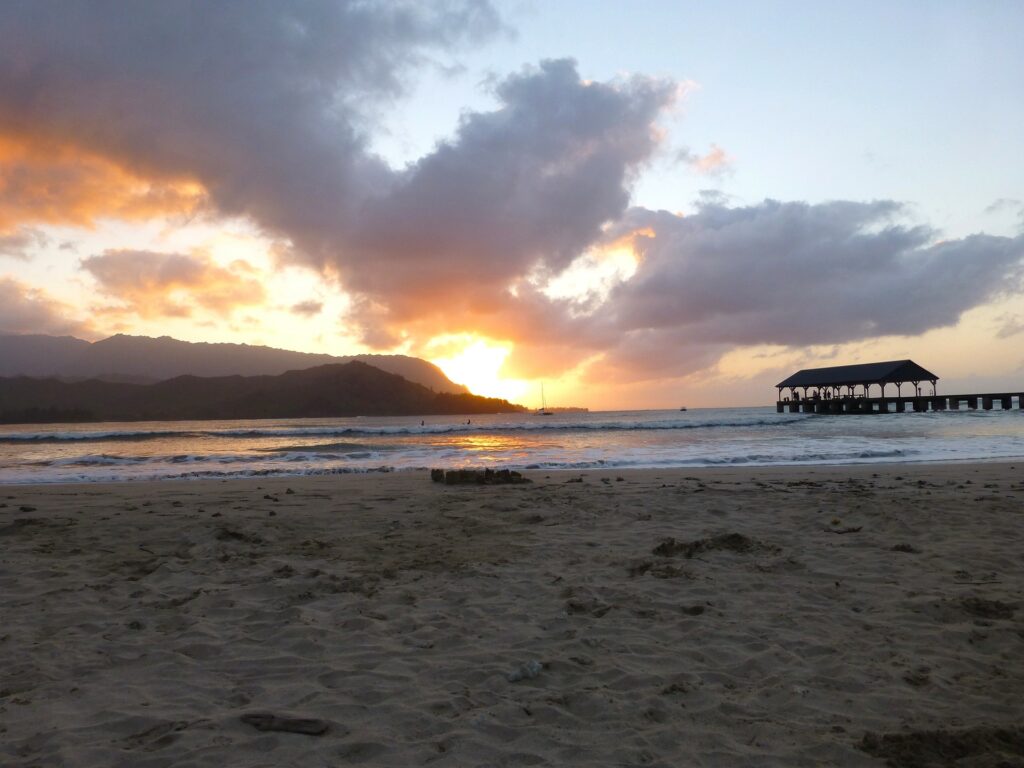 #5 Ho'okipa Beach Park – Maui, Hawaii
Ho'okipa Beach in Paia is a beautiful beach with scenic overlooks. Famous for windsurfing, it is also a frequent hangout for turtles. The parking space is very limited. It wasn't our favorite place to swim, but it is beautiful and we loved seeing the turtles. There were ropes up when we were there to keep people at a safe distance. Paia is a charming little town with lots of restaurants. Just down the road from Ho'okipa Beach is Baldwin Beach, one of our favorites, and a better place for swimming (in my opinion). Find it here: Baldwin Beach Park
Find Ho'okipa on the map here: Ho'okipa Beach Park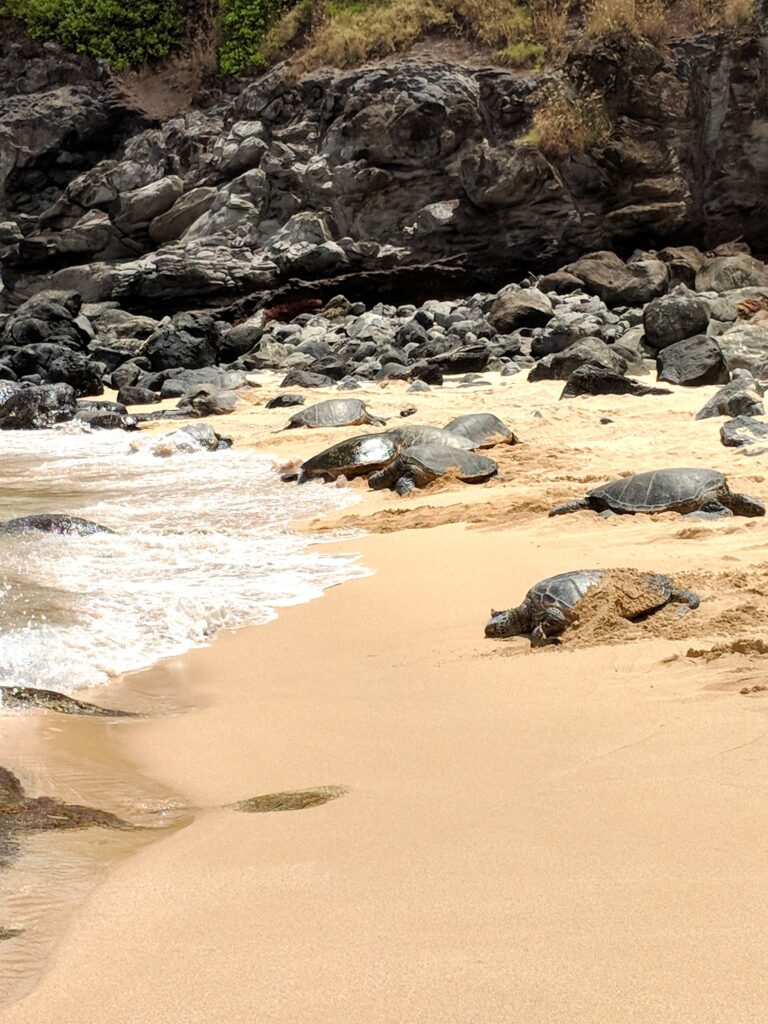 #6 Henderson Beach State Park – Destin, Florida
Camping on the beach in Destin, Florida has been on my bucket list for a while! Can you believe we have never been to Destin? We now live in Central Florida, which means we're closer than when we lived in Michigan. We just haven't made the drive yet. I have heard it is beautiful!
Find out more here: Henderson Beach State Park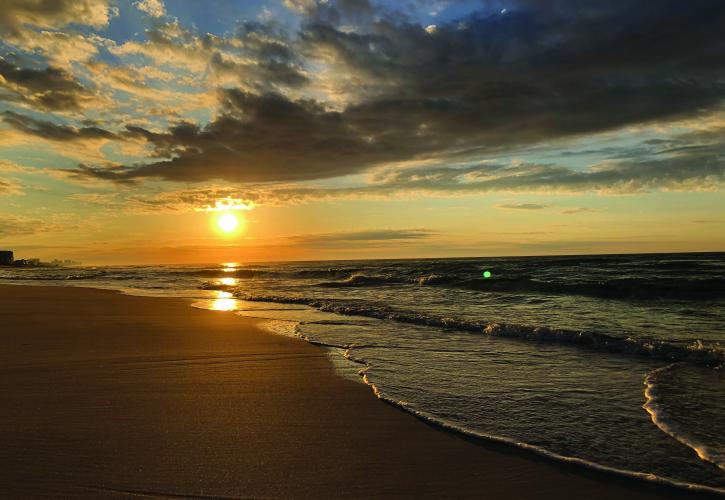 #7 Cannon Beach – Cannon Beach, Oregon
Cannon Beach in Cannon Beach, Oregon is beautiful and rugged. It can be chilly, so swimming is not for the faint of heart. You can find out more here: Trip Advisor Cannon Beach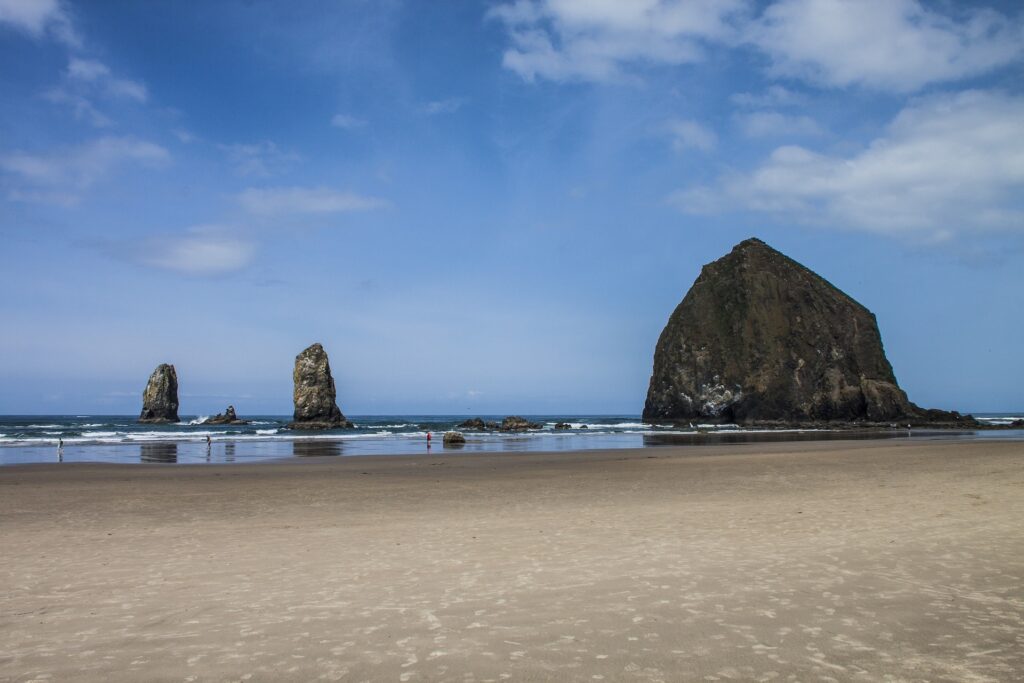 #8 Coronado Beach – Coronado, California
Coronado Beach, just outside San Diego, California is home to the famous Hotel Del Coronado. This hotel was one of Walt Disney's inspirations for the Grand Floridian Hotel at Disney World. Coronado Beach offers wide expanses of beach front and lots of warm sunshine. We didn't stop here to swim, but drove through on our way to Los Angeles. It's a beautiful area!
Find out more here: Trip Advisor Coronado Beach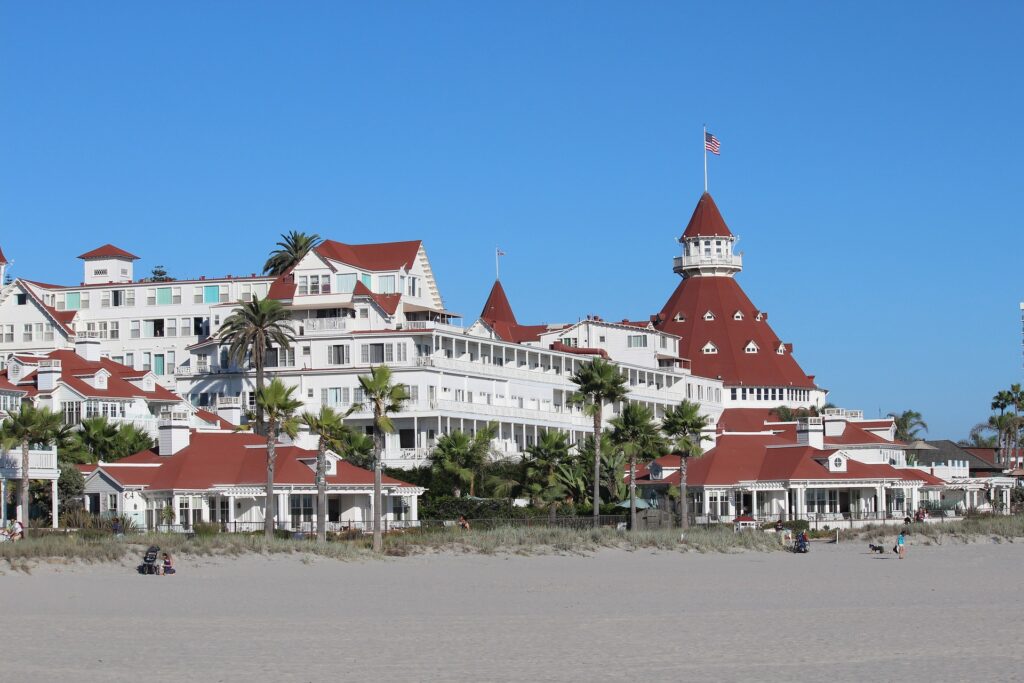 #9 Ogunquit Beach – Ogunquit, Maine
We have thoroughly enjoyed visiting the beaches in Maine on many occasions. Ogunquit Beach in Ogunquit, Maine is a picturesque representation of the style of beach you'll find on the Northeastern stretch of the Atlantic coast. The crisp, Northeastern air and chilly water is quite a contrast to the tropical beaches found in Florida and Hawaii. You may not be so quick to go for a swim, but a barefoot stroll on the beach or a picnic lunch while you watch boats go by, is just as nice! Grab a lobster roll from a nearby cart and take in the sites and sounds of Maine.
For more information go here: Trip Advisor Ogunquit Beach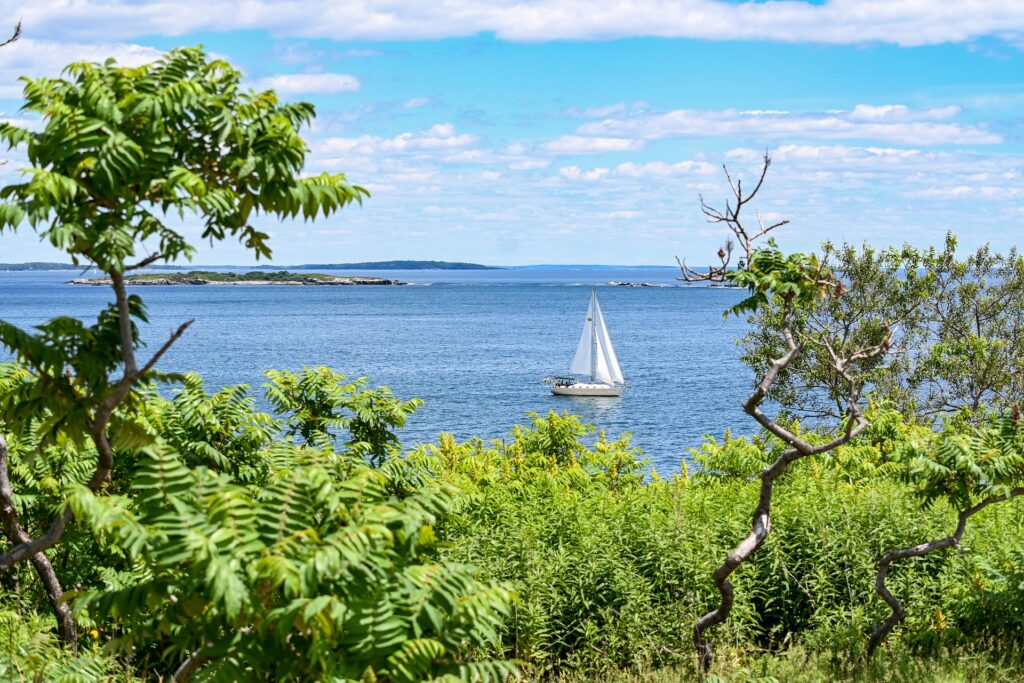 #10 La Jolla Cove – La Jolla, California
This is another area we didn't stop to linger (because of time constraints), but drove through on our way to Los Angeles. I have loved driving along the coast of California, taking in all the beautiful sites. La Jolla Cove is a beautiful beach nestled in the cliffs along the Pacific Ocean.
For more information, go here: Trip Advisor La Jolla Cove
More Beaches on the List
The rest Trip Advisor's list of 25 best beaches includes several from the state of Florida that we have visited and love. *The beaches in bold are the ones I have personally visited. and the rest are now on my bucket list!
Cape May Beach – Cape May, New Jersey
Coligny Beach – Hilton Head, South Carolina
St. Augustine Beach – Saint Augustine Beach, Florida
St. Pete Beach – St. Pete Beach, Florida
Lanikai Beach – Kailua, Hawaii
Poipu Beach Park – Poipu, Hawaii
Napili Beach – Lahaina, Hawaii
Panama City Beach – Panama City Beach, Florida
Ocean City Beach – Ocean City, Maryland
Pensacola Beach – Pensacola Beach, Florida
Kailua Beach Park – Kailua, Hawaii
Sombrero Beach – Marathon, Florida
Clearwater Beach – Clearwater, Florida
Hapuna Beach State Recreation Area – Puako, Hawaii
Santa Monica State Beach – Santa Monica, California