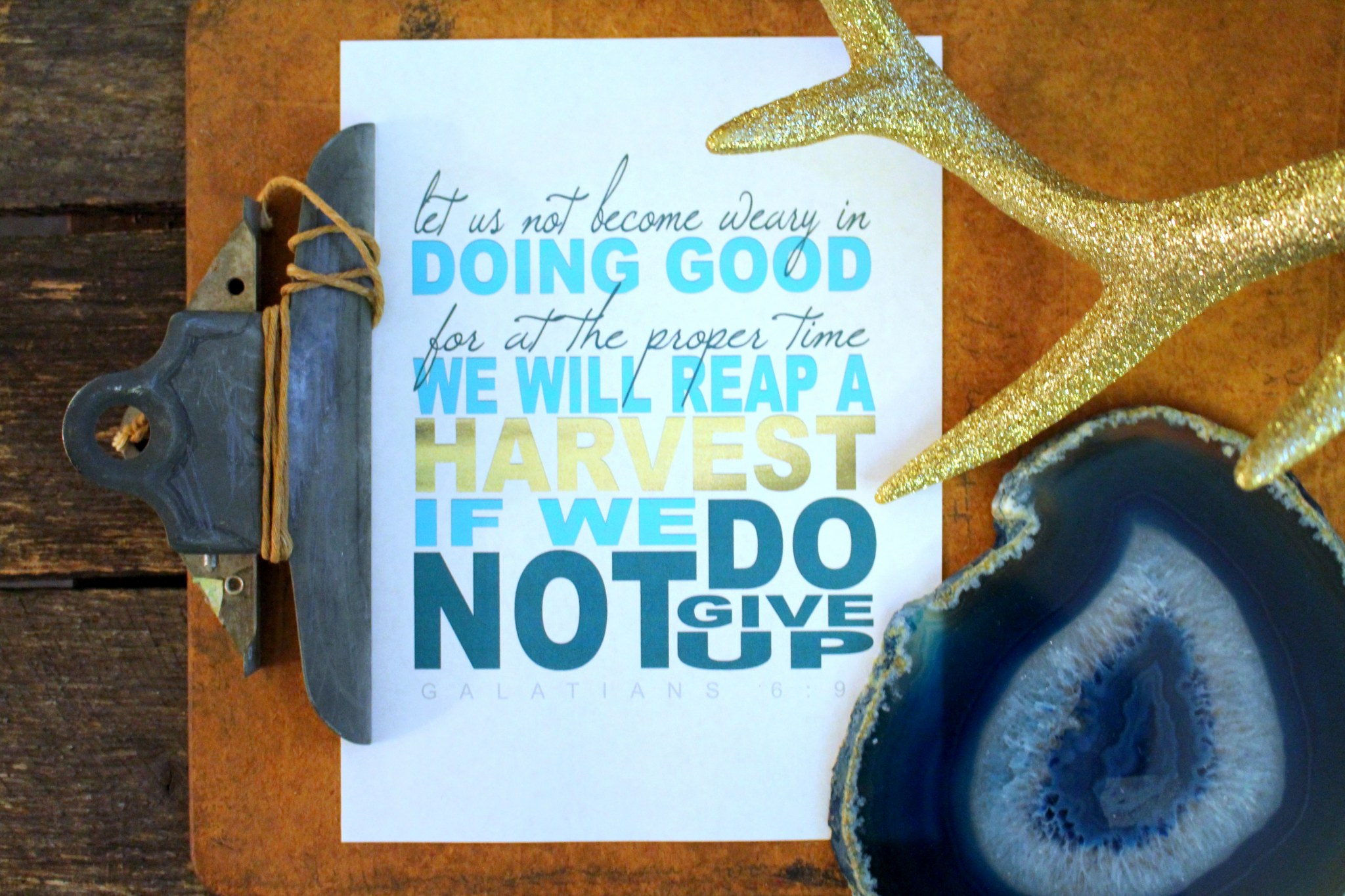 Julia and I have talked for a while about sharing a monthly verse that you can memorize together as a family. I keep putting it off… but no longer! I love this verse and I think it's perfect for this time of year!
Let us not become weary in doing good, for at the proper time we will reap a harvest if we do not give up. Galatians 6:9 (NIV)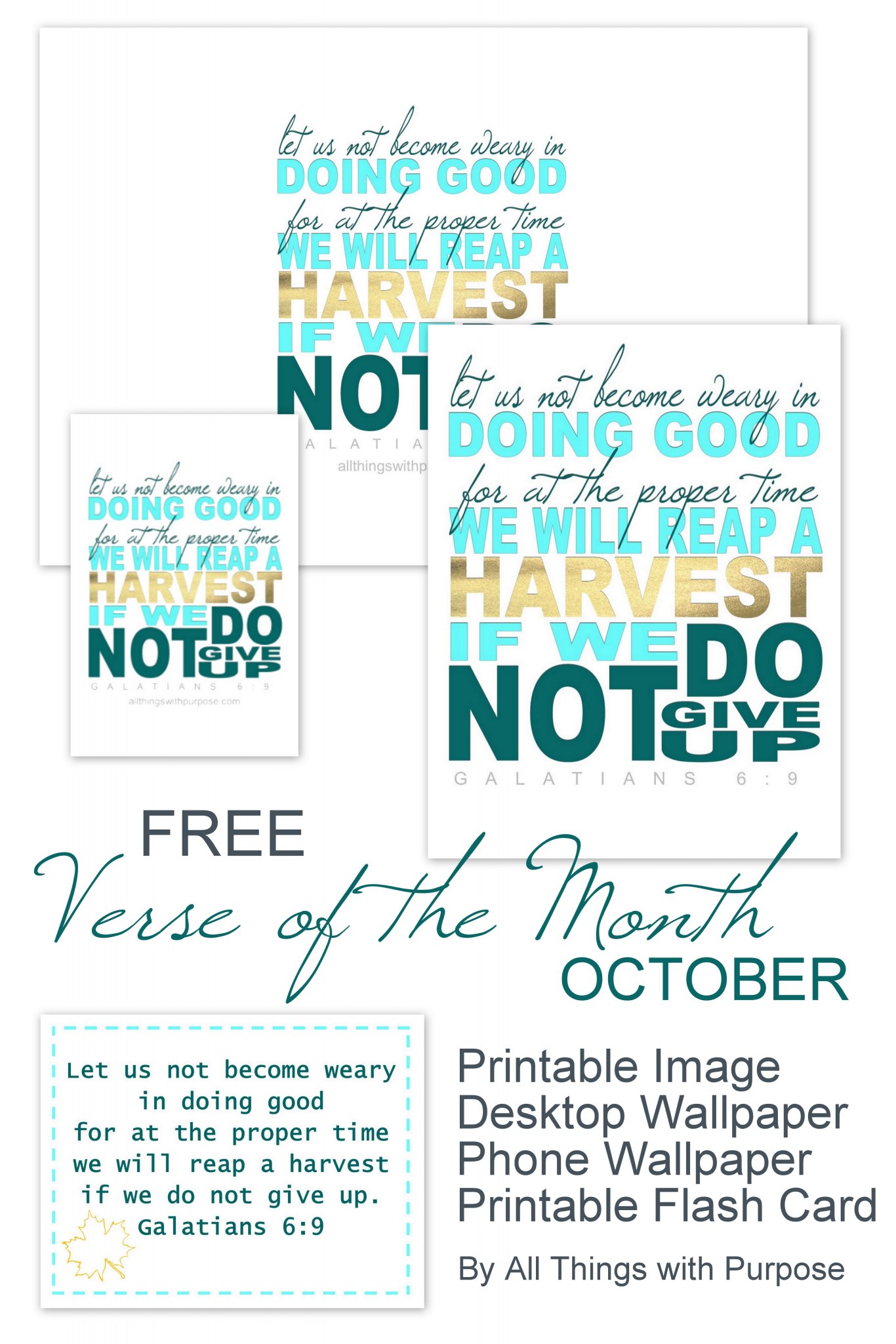 There are plenty of times in our lives that we can feel like giving up. Especially when we've grown tired of doing "the right thing" over and over and over again and feel like we're never appreciated or acknowledged. Or what about the times you feel like you've put fourth your best effort into a friendship or your marriage… and yet it doesn't seem to be "paying off" because the other person hasn't even tried? God's Word offers this encouragement "you will reap a harvest" but it will be "at the proper time." Which may or may not be our time.
None the less, when you're in the thick of it, sometimes you need encouragement to "not grow weary." So hold firmly to this promise:
IF YOU'RE DOING GOOD STUFF, KEEP DOING IT!
DON'T GIVE UP.
HANG IN THERE.
GOOD IS HARD.
AT JUST THE RIGHT TIME, YOU WILL EXPERIENCE A HARVEST AND
IT.WILL.BE.WORTH.IT.
Of course, if you read this verse in context with the rest of Galatians 6, you'll get a better picture of how and why this whole thing works:
…What a person plants, he will harvest. The person who plants selfishness, ignoring the needs of others—ignoring God!—harvests a crop of weeds. All he'll have to show for his life is weeds! But the one who plants in response to God, letting God's Spirit do the growth work in him, harvests a crop of real life, eternal life. Galatians 6:7-8 (MSG)
Here is a pretty version of this verse to hang and memorize, and a simple version for your beginning readers that could easily be shrunk down to index card size and taped inside your car or to a mirror!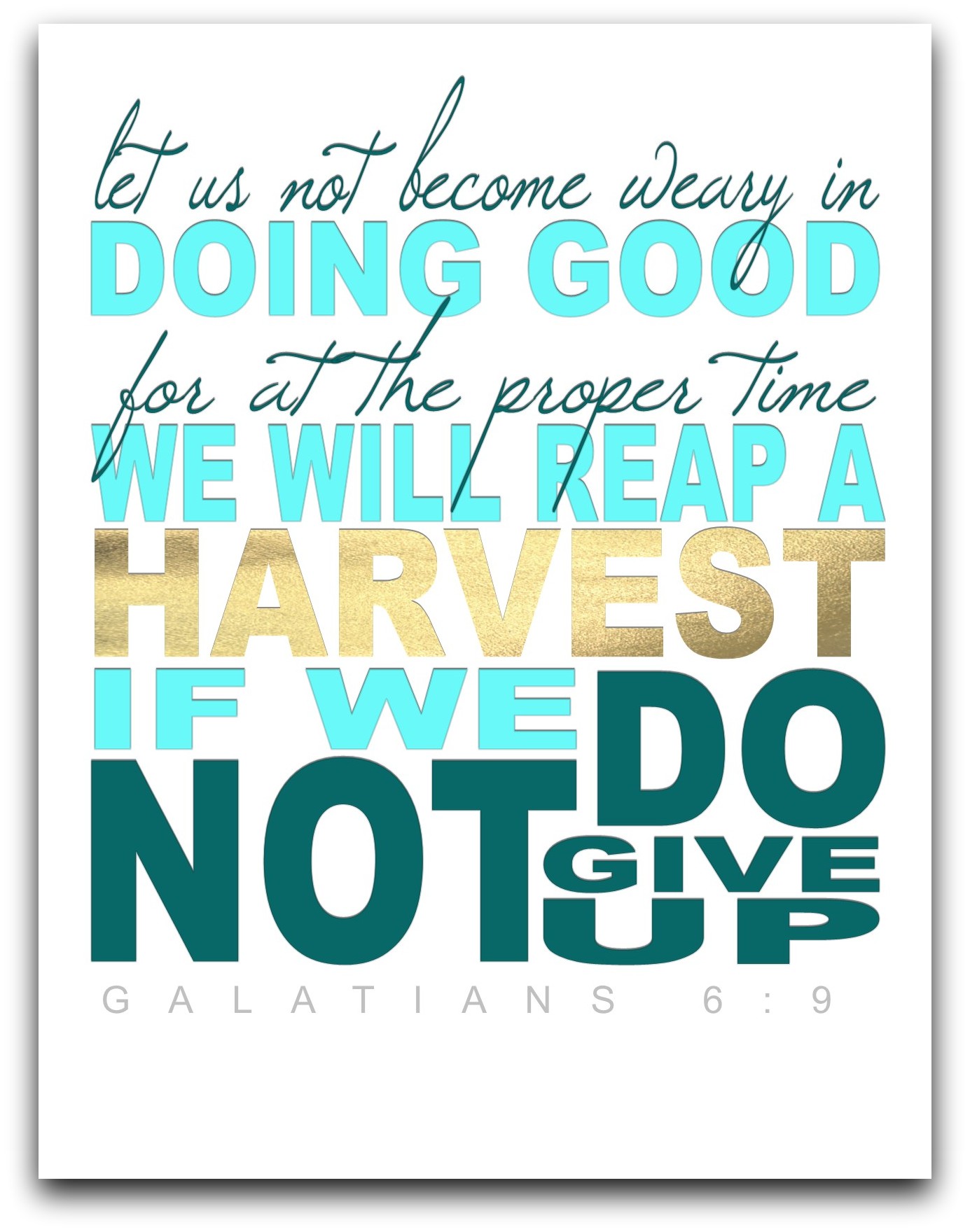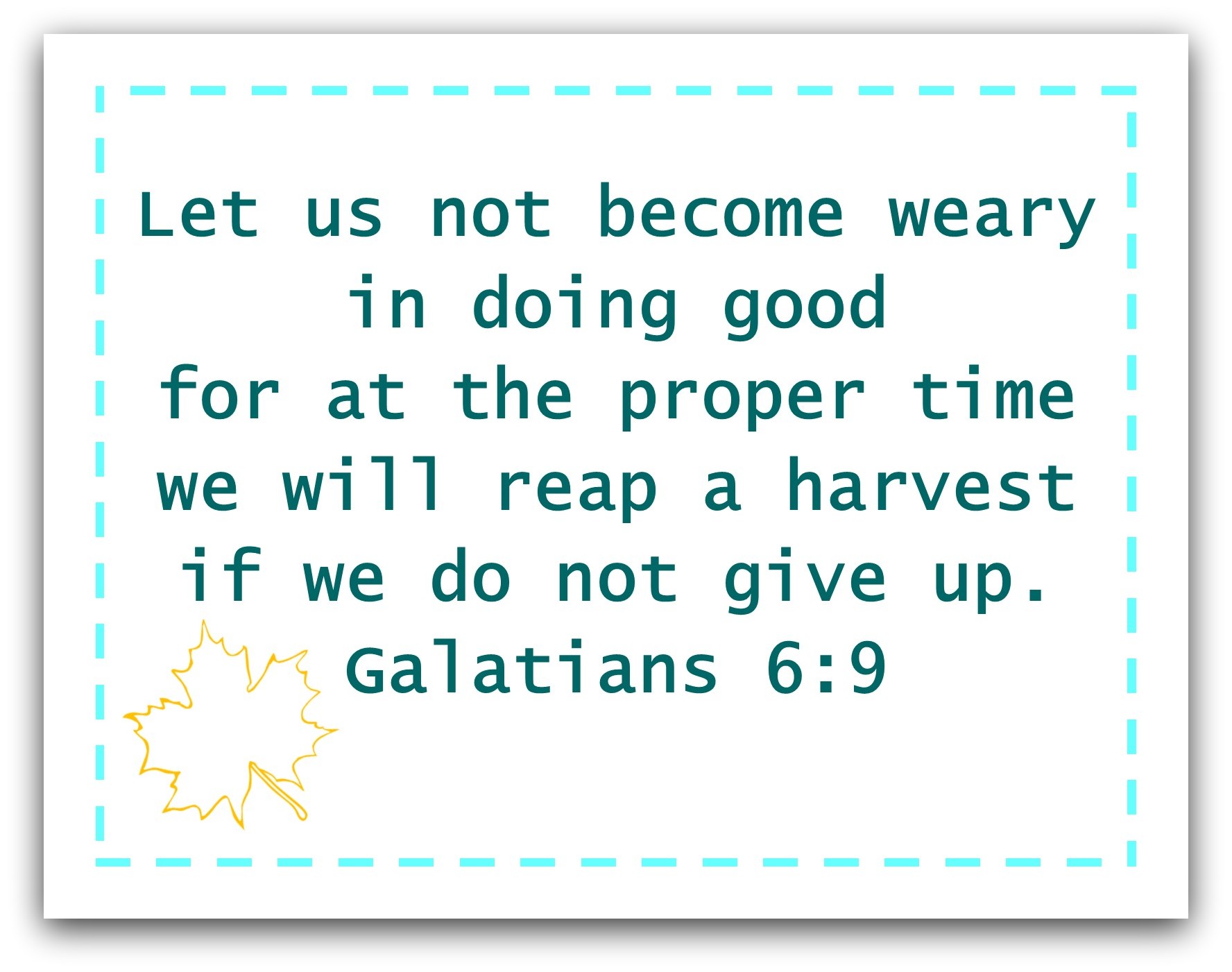 PRINTABLE IMAGE
[ddownload id="10140″]
FLASH CARD
[ddownload id="10141″]
DESKTOP WALLPAPER
[ddownload id="10152″]
PHONE WALLPAPER
[ddownload id="10151″]