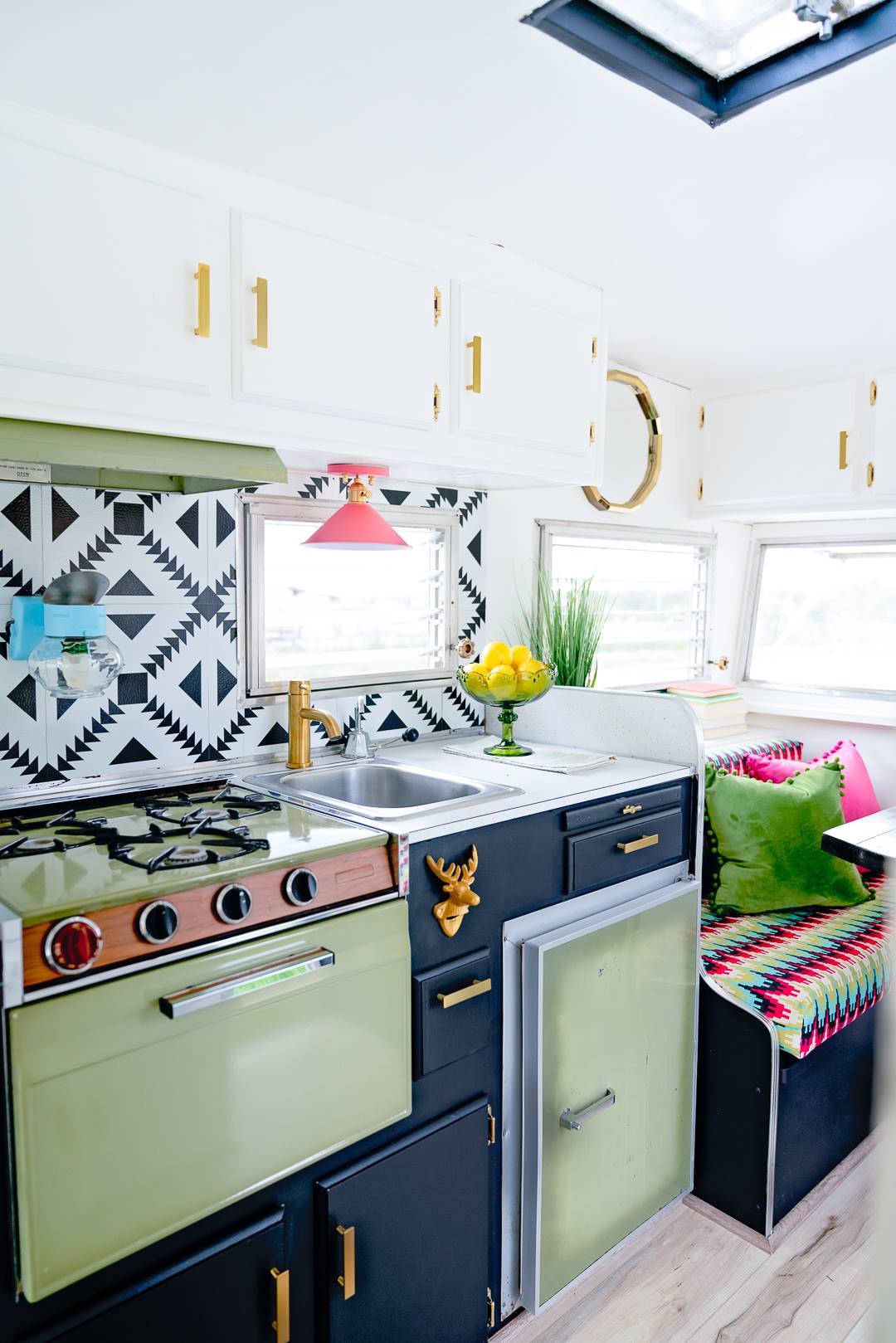 Feature Friday
Today I am featuring another amazing transformation from a member of my camper renovating Facebook Group!! My group, All Things Camper Renovating is an awesome place to ask questions, find inspiration and get immediate advice from thousands of other renovators. There are lots of new renovators, as well as an expert group of admins that help answer questions and share information. I'd love for you to join in on the fun! CLICK HERE to join

Bold New Look
This 1967 Kit Companion Travel Trailer was renovated by Allison Thomas and her husband. What started as a 2020 quarantine project turned into a renovating obsession! This is their 8th trailer renovation project and they love it. Their first renovation, a 15′ Kit Companion was intended to be used for their family travels while their son was in virtual school. They quickly fell in love with camping and realized they needed something a little bigger.
"We quickly discovered it was maybe a little too small for our two rambunctious boys! Haha After camping we were so surprised by how many fellow campers would stop by and want to chat about our little vintage trailer and the process we went through to restore it. It gave us an idea to try renovating another, then that turned in to another after that, and more following those!"
Allison bases most of her design around the original vintage colors. "When I look at redesigning, I normally start with the vintage appliance color and work the entire color palette/ concept around those," she says. I love that she utilizes the original vintage pieces and colors!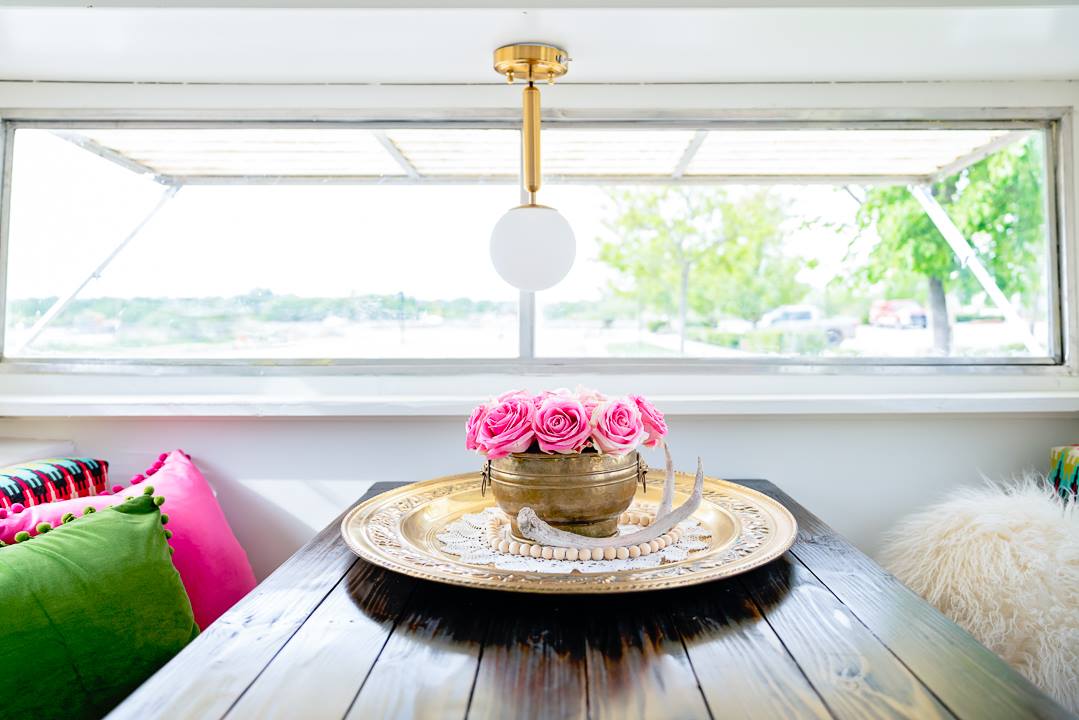 "One tip I have, specific to vintage campers is when renovating or looking to buy and renovate a vintage camper, expect there will be water damage, even if it "appears" to be in great condition, you will always be ripping out paneling at the very least."
Get the Look
Do you love the look of Allison's camper? Here are some links and tips to help you create this same, bold design!
"I prime with two coats of Kilz Primer, I find I don't have to do as many coats of paint that way. We use Marine grade paint from Sherwin Williams to paint the exterior."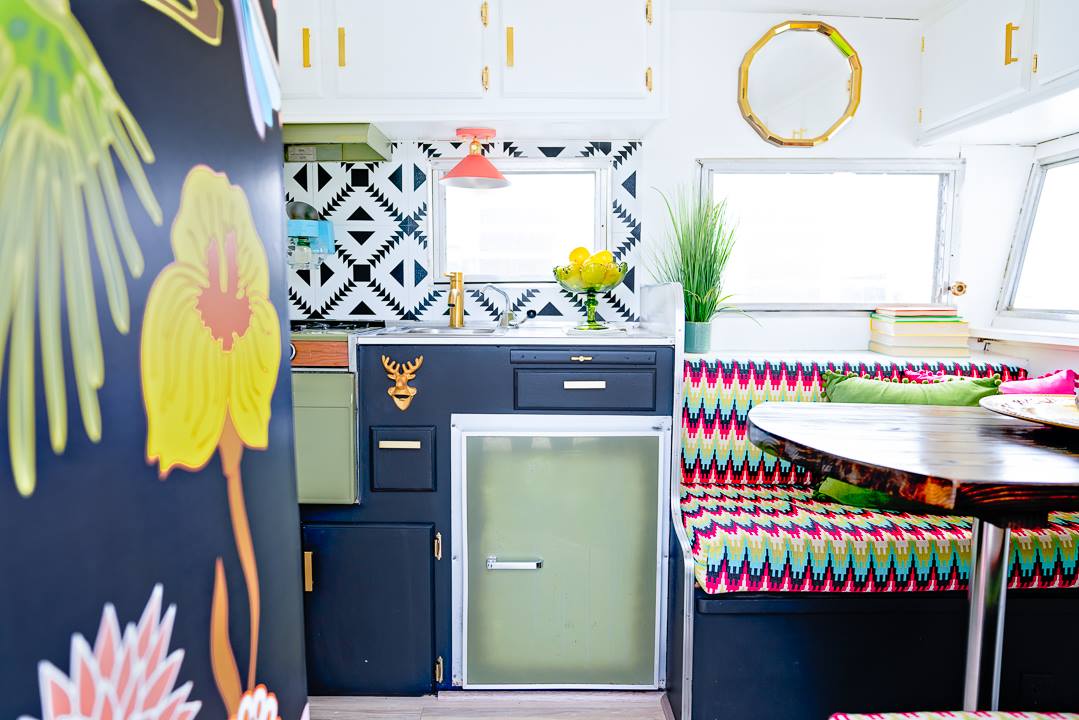 Other items to include in this look:
Gold hardware
Bold patterned cushions
Bright floral decorations
Gold mirrors
Hanging macramé
Cushion Covers
As a former fashion designer, Allison sewed all her own cushion covers so they would be removable for easy washing. She actually upgraded her sewing machine to a Sailrite machine to better tackle the heavy upholstery fabric.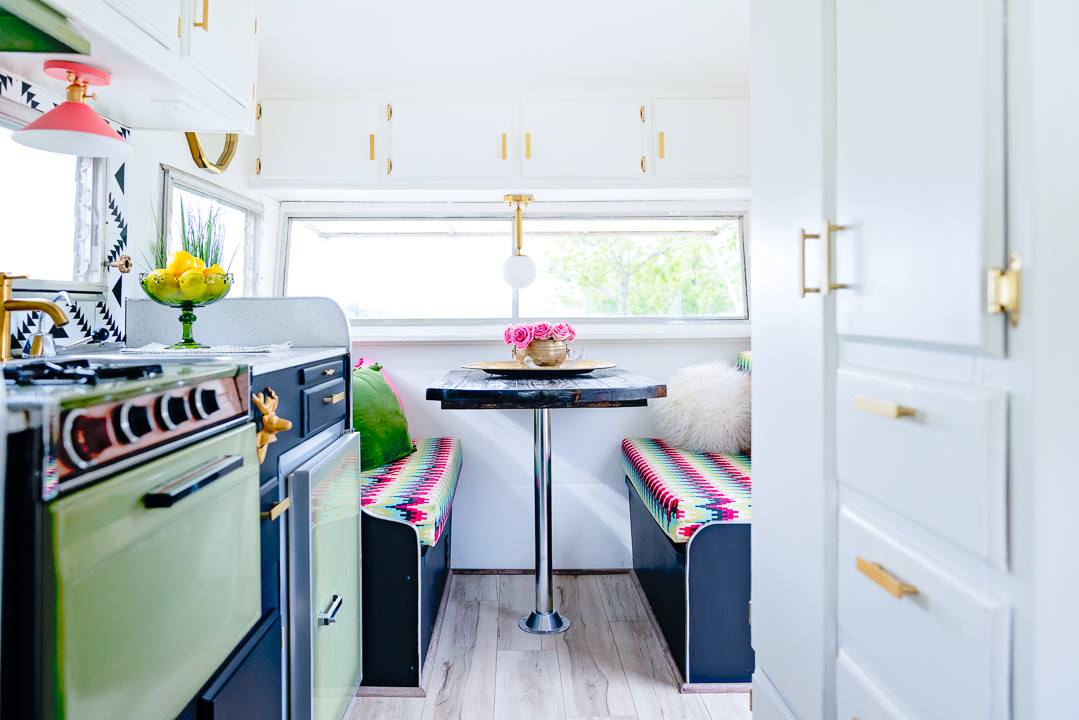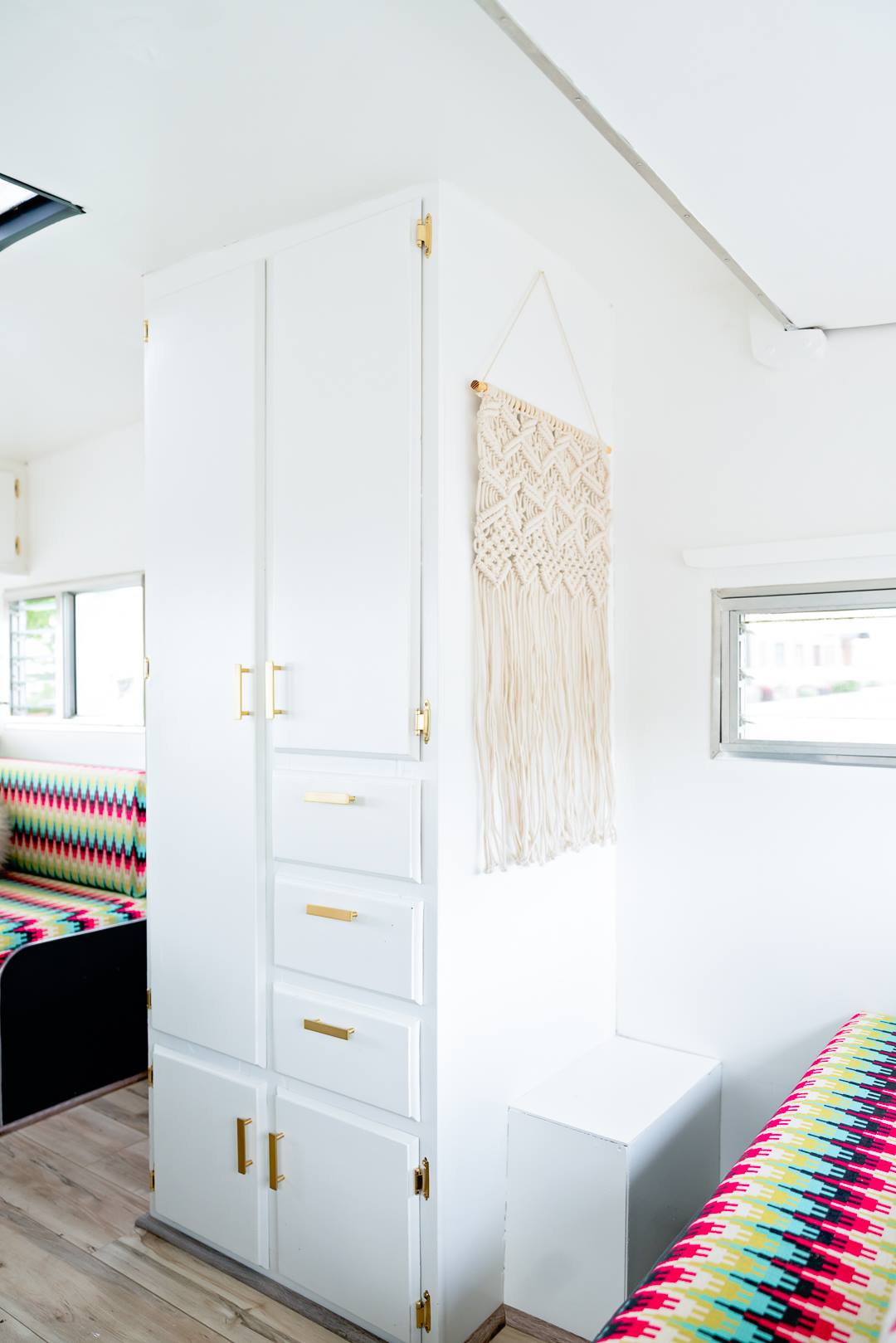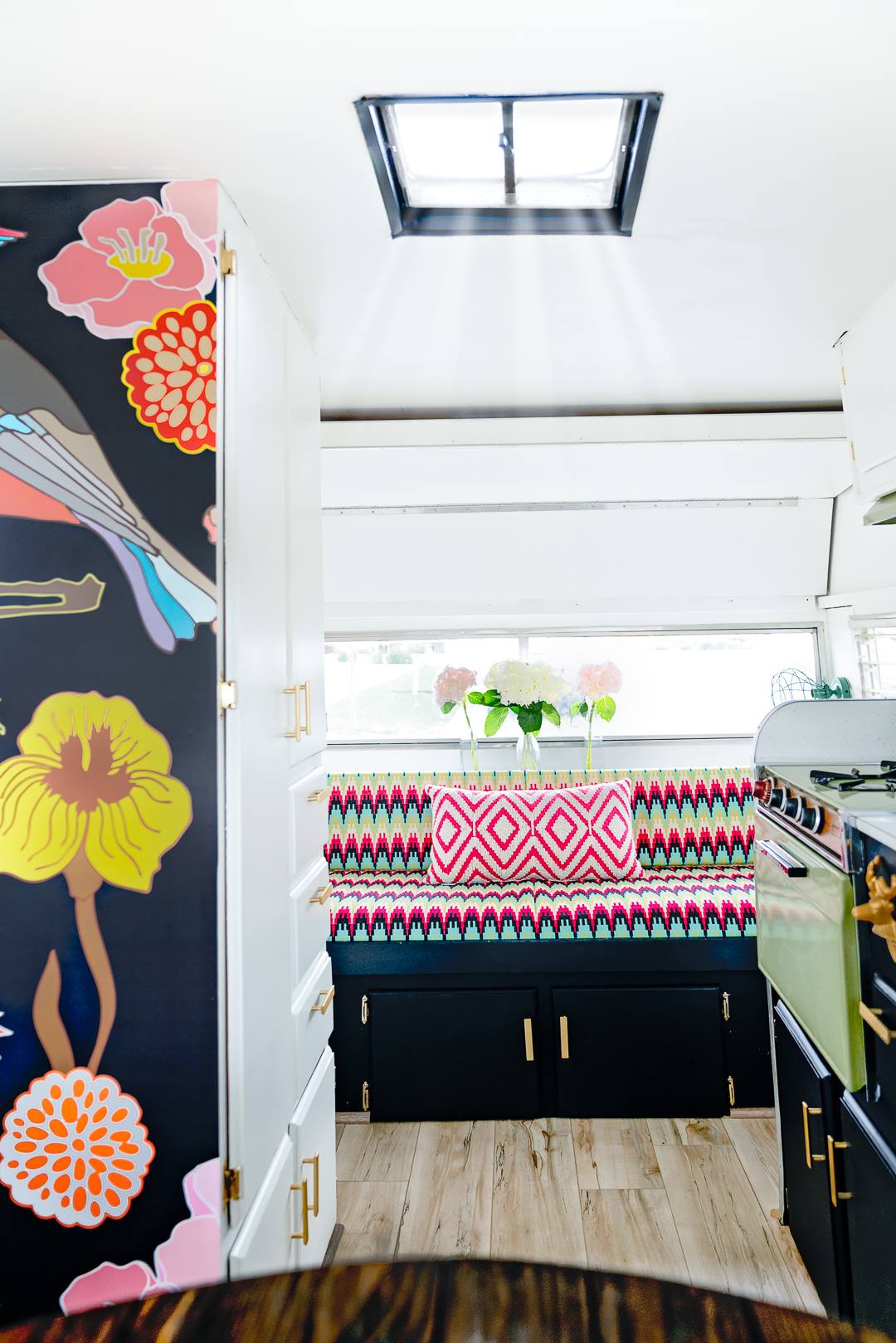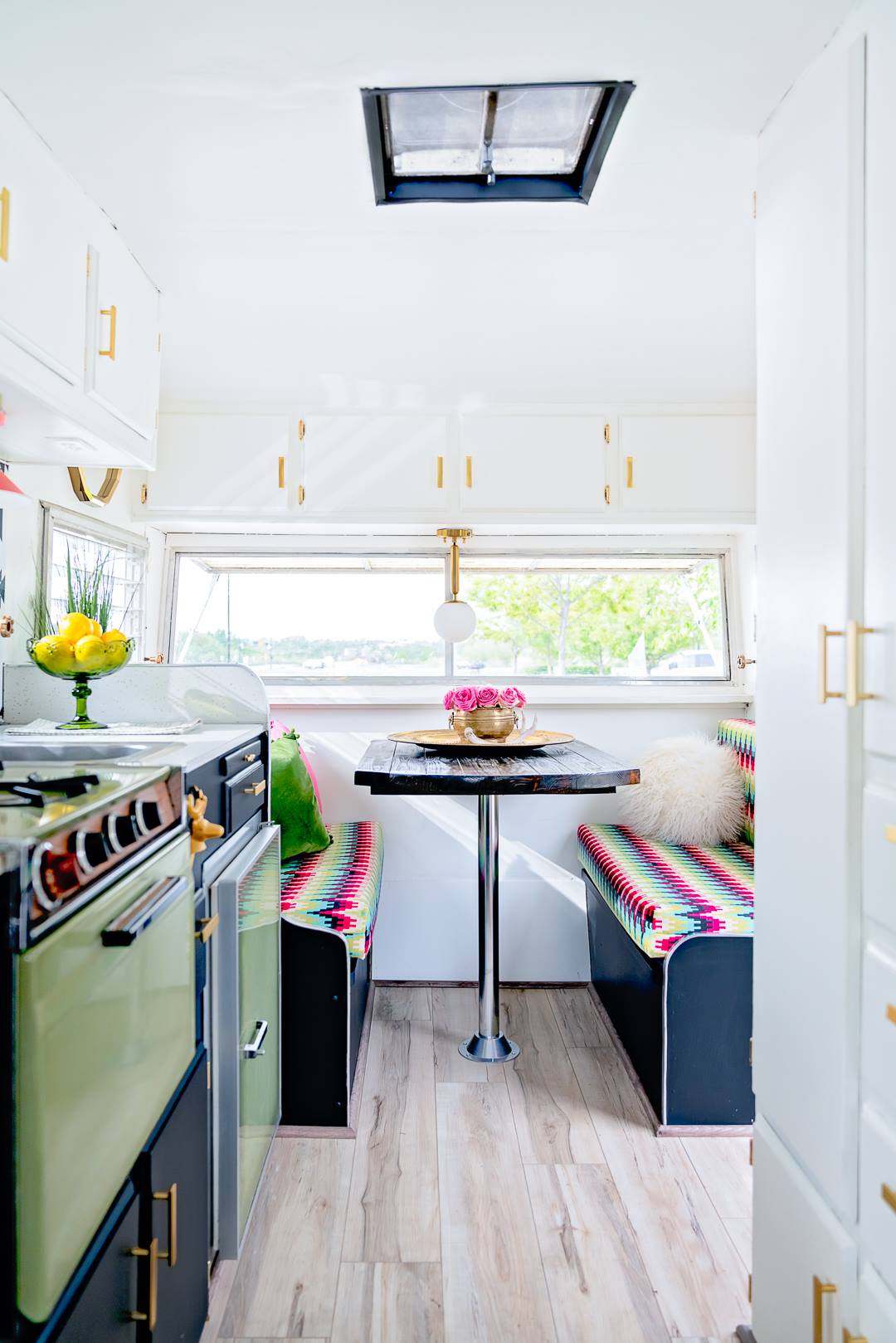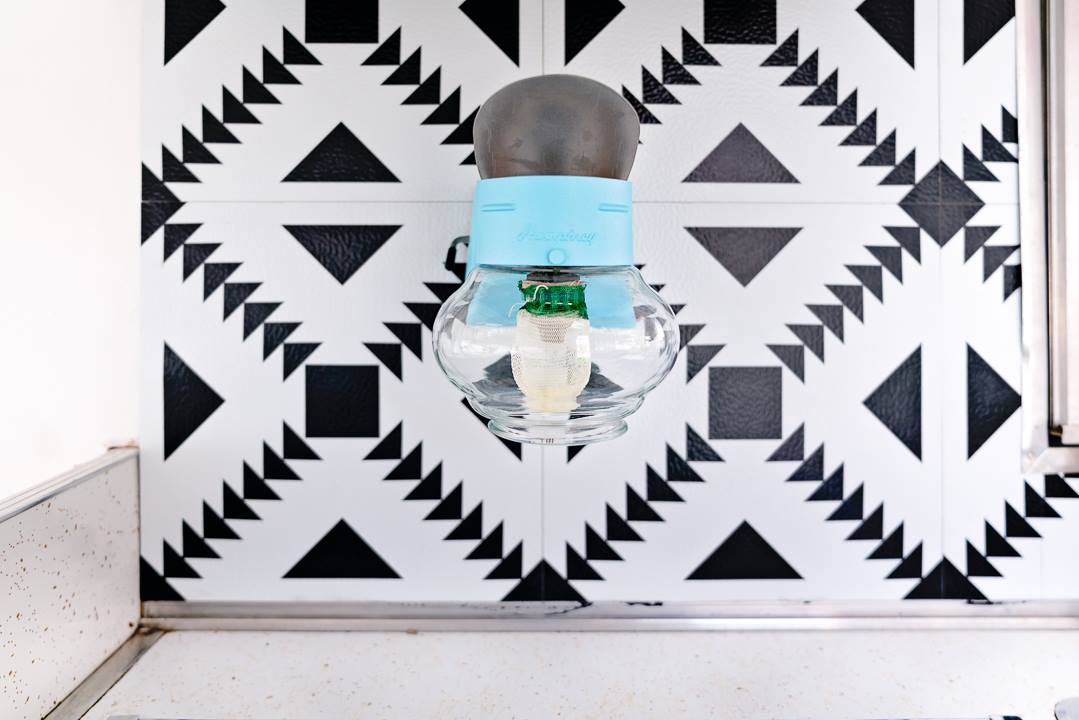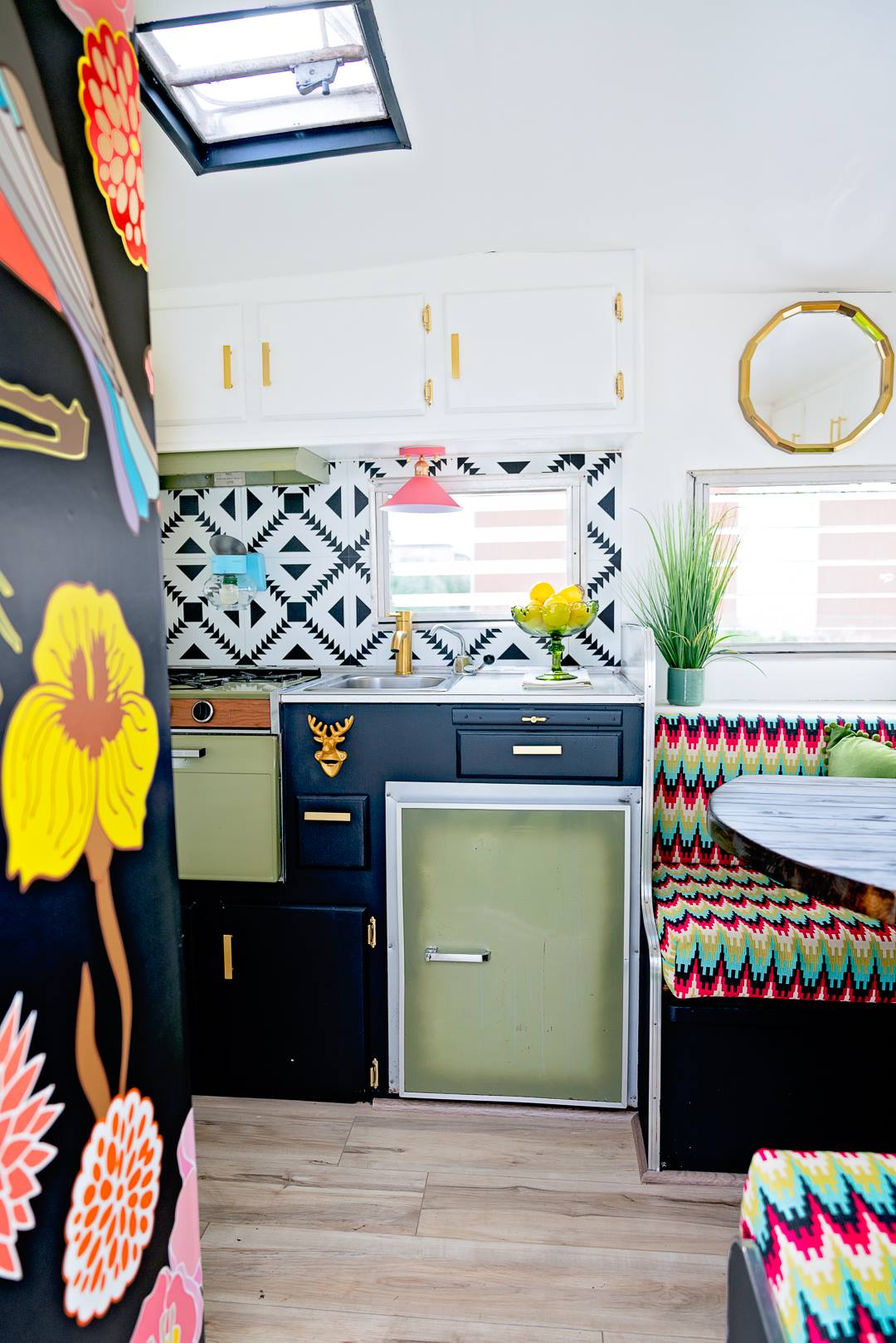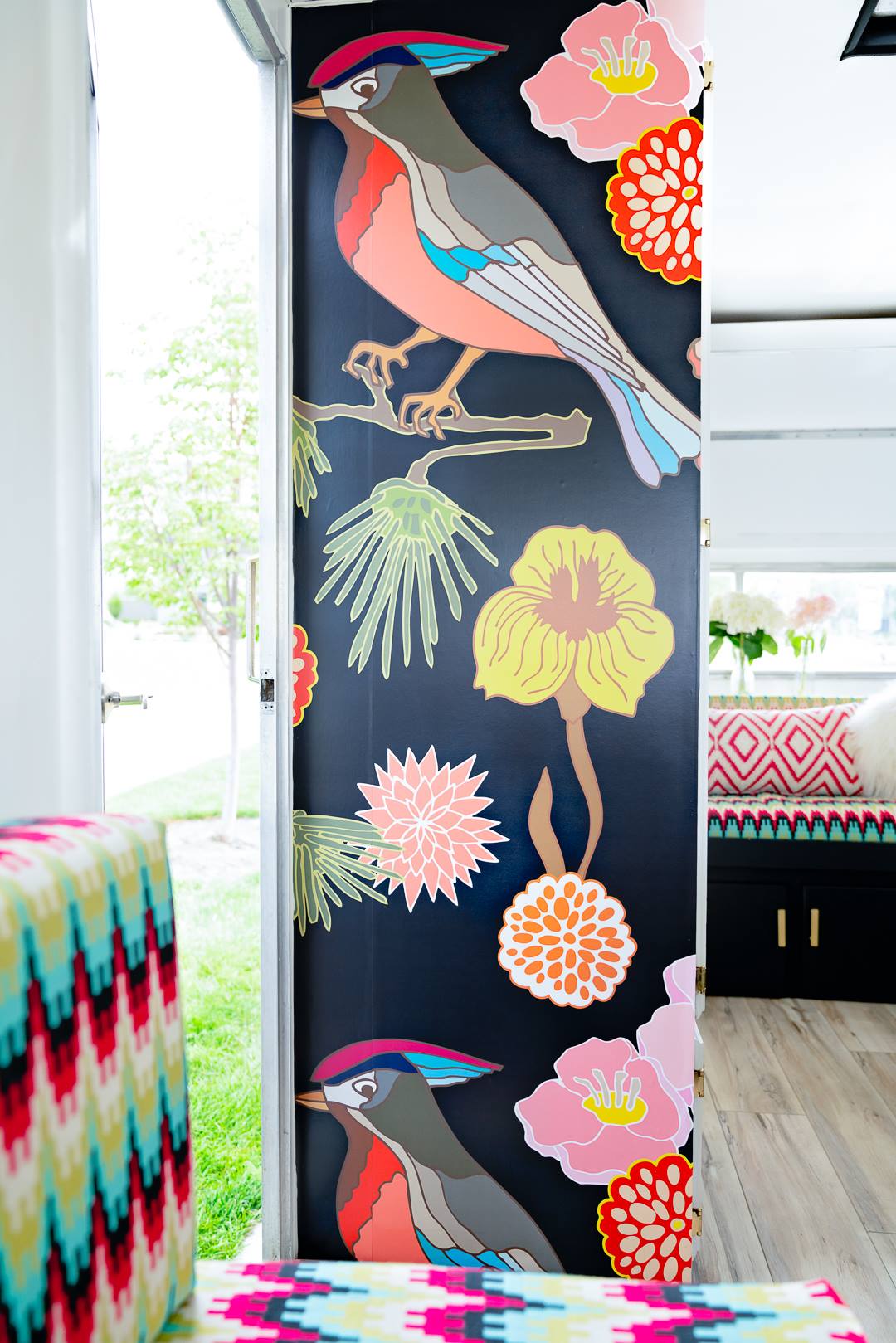 Love this design? Follow Allison on Instagram!
Instagram: @allisonthomasphotography