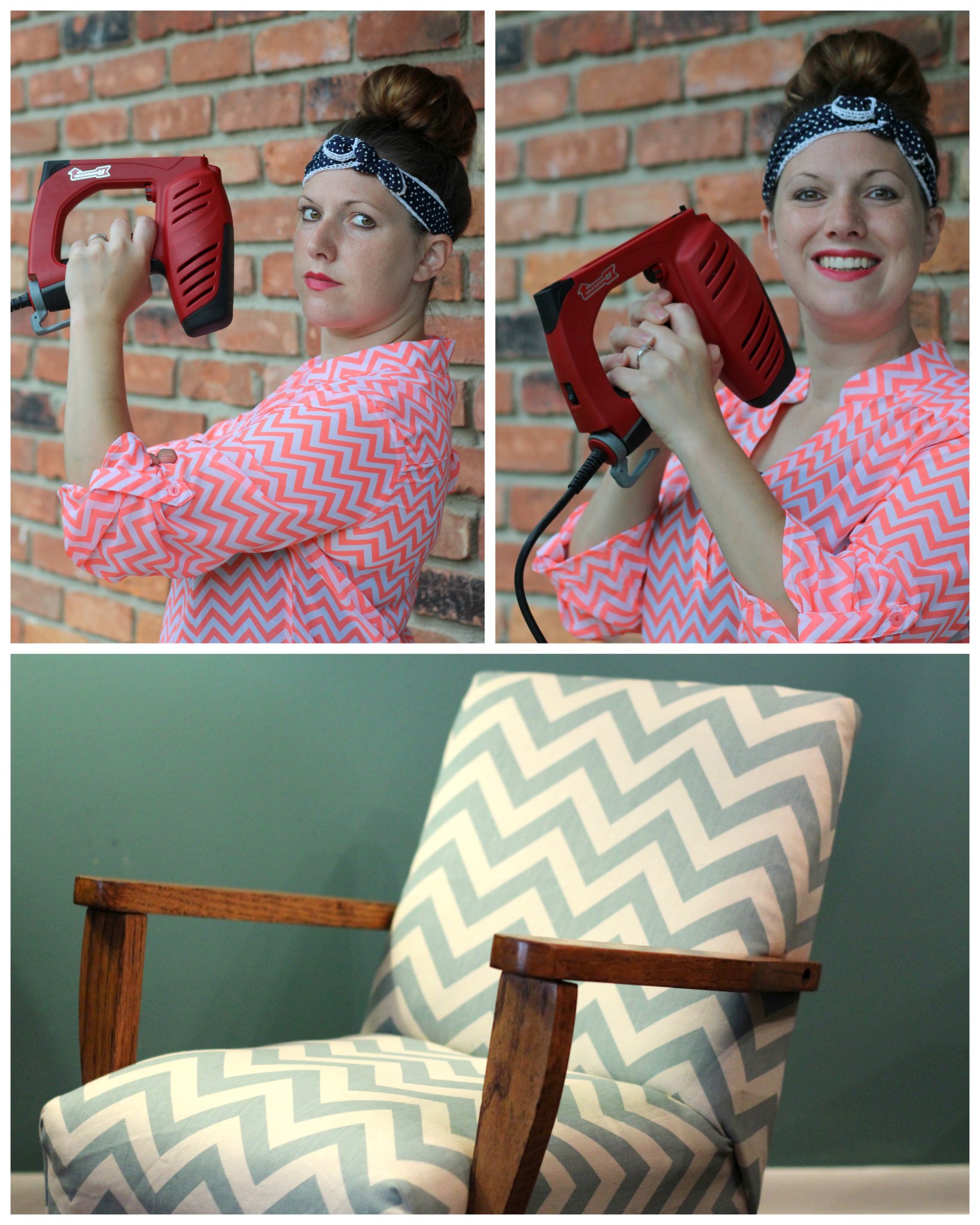 This adorable little kids rocker has been in the family for years. It belonged to my grandparents and I remember using it as a child. My mom brought it to her house when she became a grandma, and now my kids are the ones enjoying it. However, it had seen better days and needed a little updating.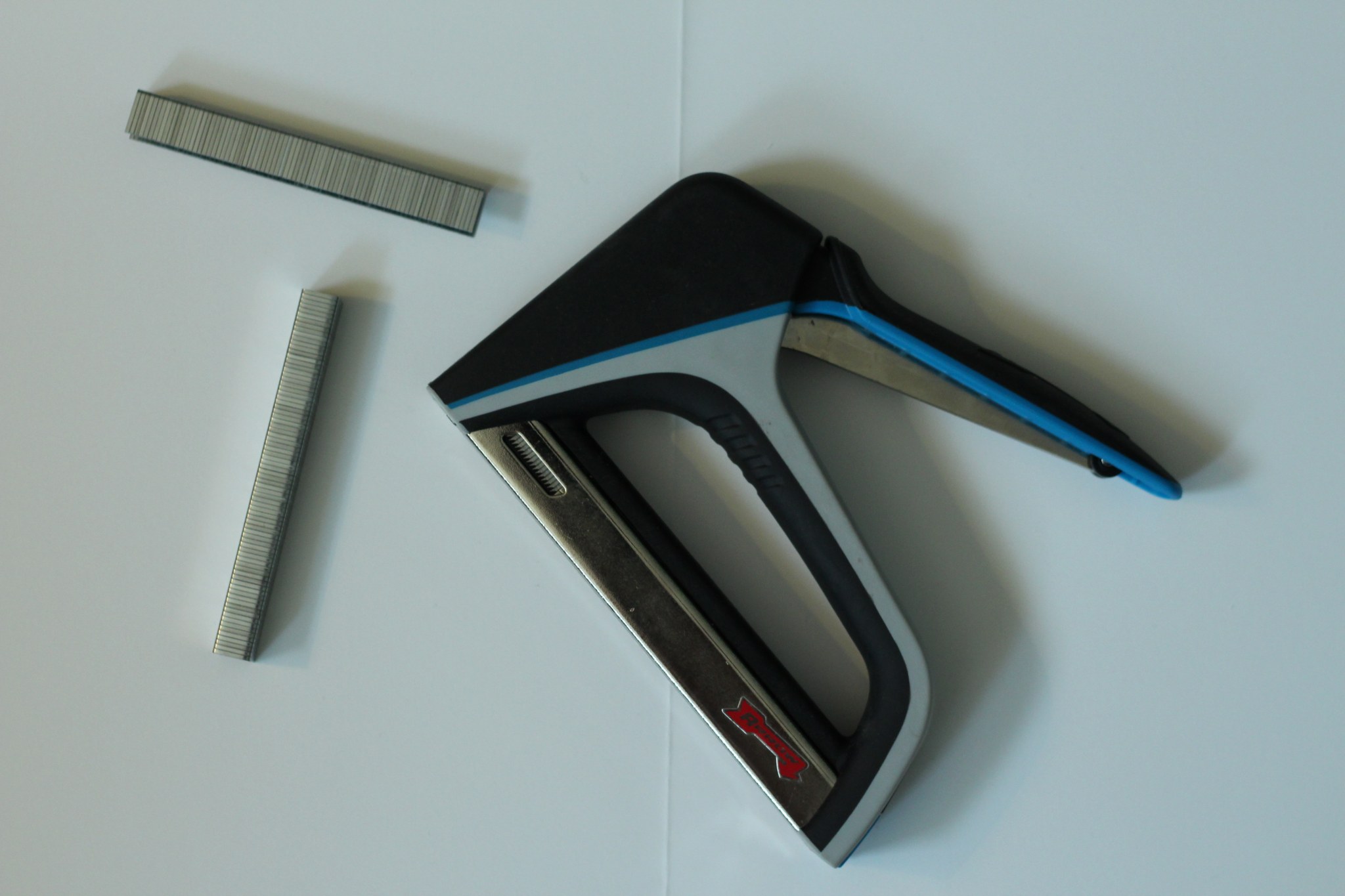 Thanks to an assortment of new staplers that Arrow Fastener sent me to try, I was super excited to have a little project like this in mind!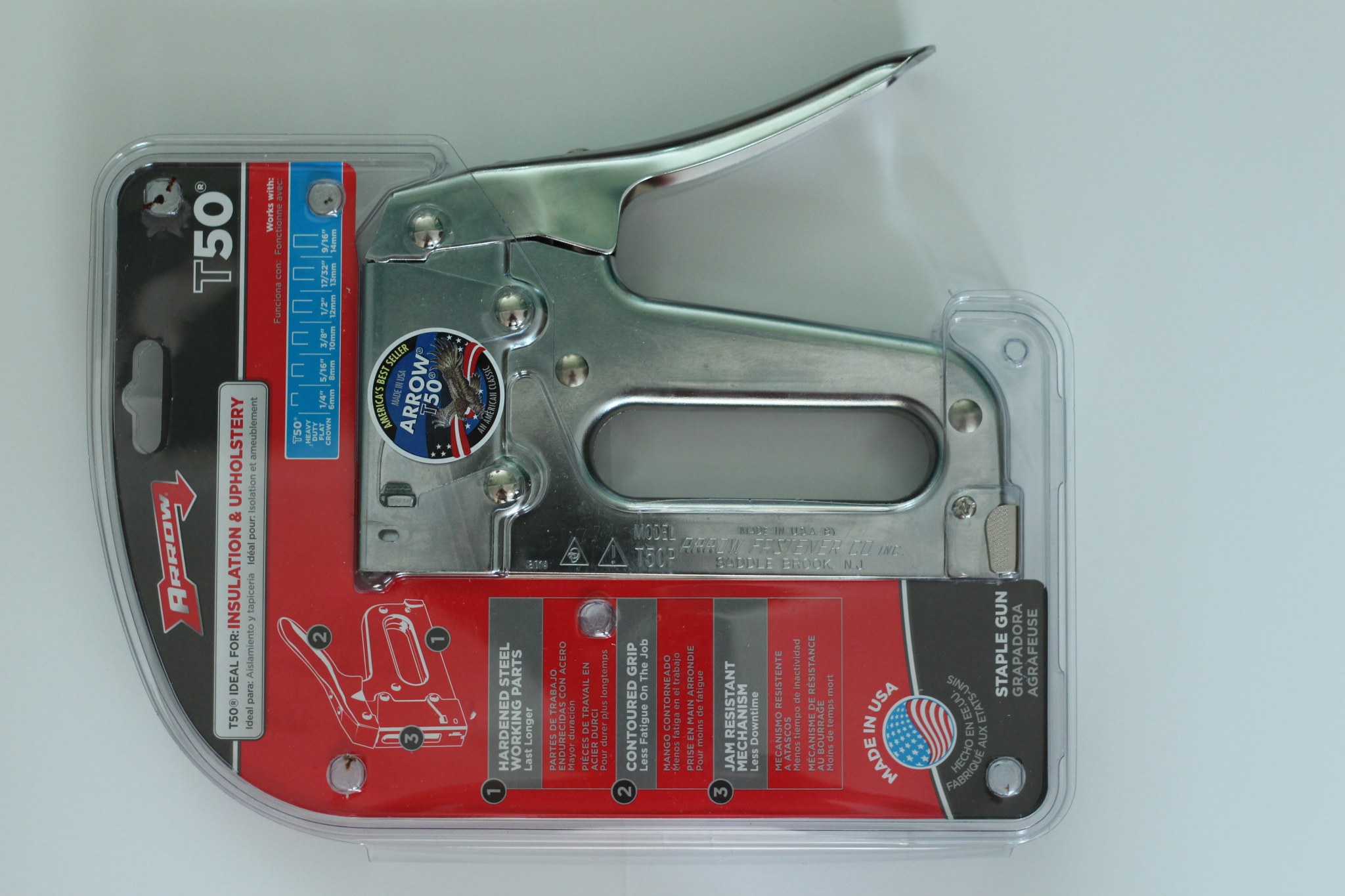 I was especially excited to try out the electric staple gun. The stapler I used for my past few upholstery projects has been a broken, manual addition from the 1950's. So, you could say this was an upgrade for me. I found that the strength of the electric staple gun was amazing! However, while doing a small project like this one, I needed to pull out the manual stapler for tight corners and nooks. I'm looking forward to using the electric stapler in the future on bigger jobs!