Galaxy's Edge at Disneyland
The phrase "pictures don't do it justice" is very true here! Walking into Star Wars Galaxy's Edge at Disneyland in Anaheim, California for the first time really makes you feel like you are on a different planet. The noise changes around you. You are surrounded by mountains, different buildings and characters that are out of this world!
This July I was able to go to Disneyland to experience Galaxy's Edge and will be going to Walt Disney World in Orlando, Florida this fall to experience it there also. They are almost exactly the same except Disney World will have some different food options available on opening. You do not need a reservation or separate park ticket to visit Galaxy's Edge!
Seeing the Millennium Falcon for the first time made me smile so big!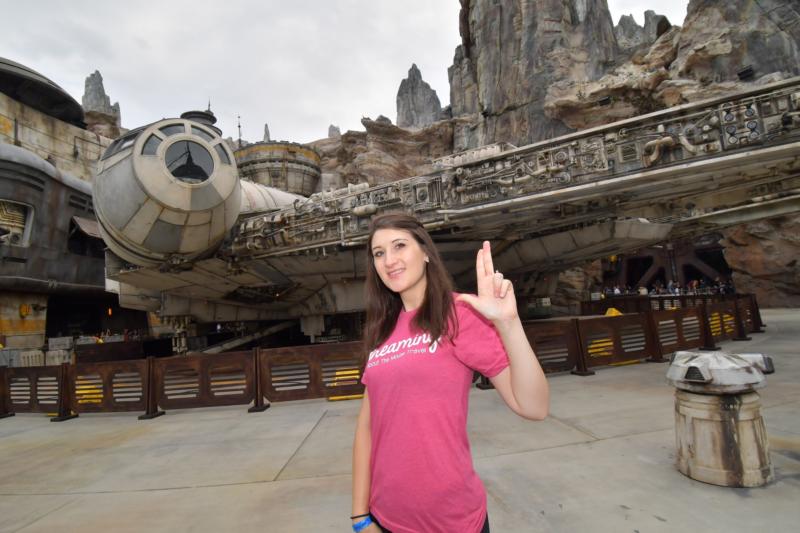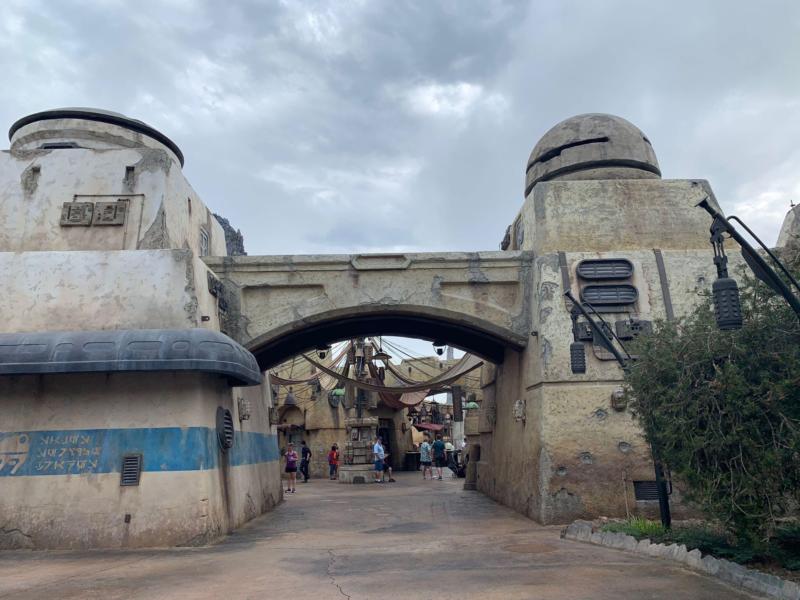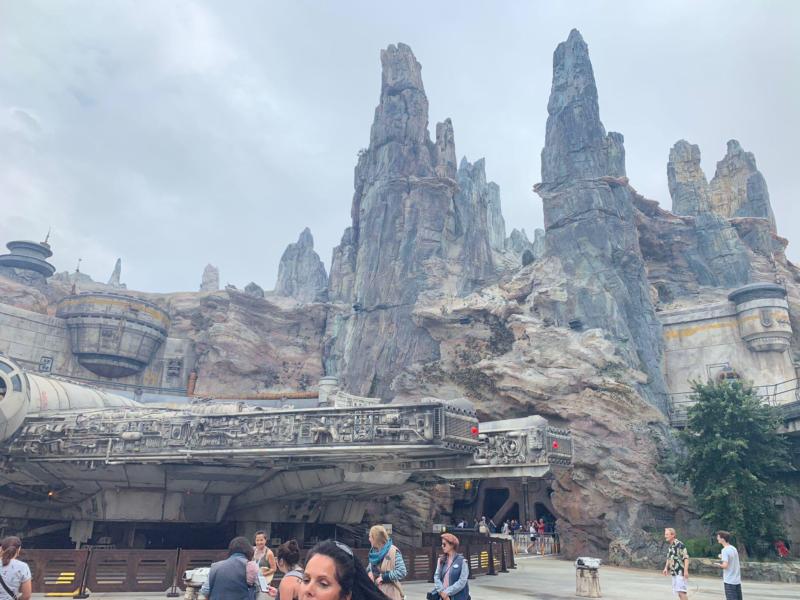 Tips to Minimize Wait Time
The main attraction right now is Millennium Falcon: Smugglers Run. Star Wars: Rise of the Resistance will be opening in January of 2020. At rope drop, the line was already quiet long so we opted for the single rider line and got on within minutes! If I was with my family I may have just waited, but the single rider line is the way to go with 2 people! If you are a Star Wars fan you will love this experience. I was chosen as a pilot and had to navigate the Millennium Falcon to safety.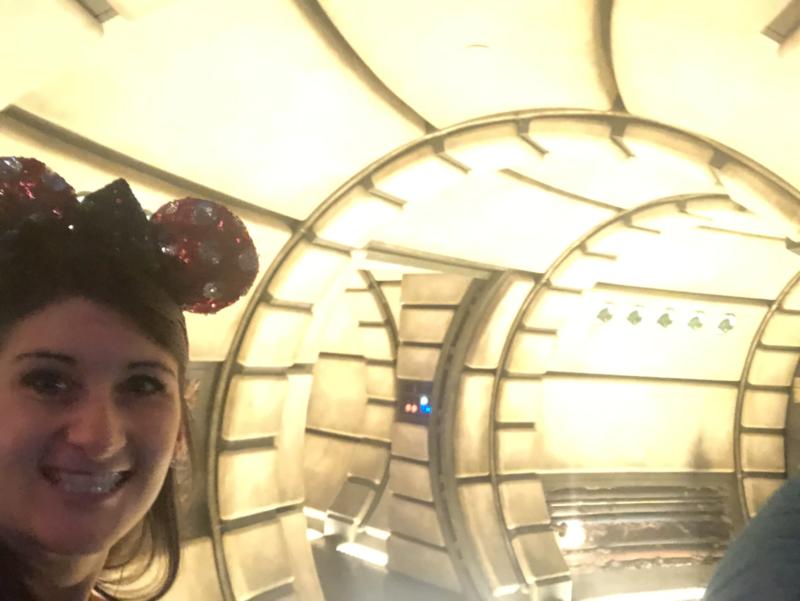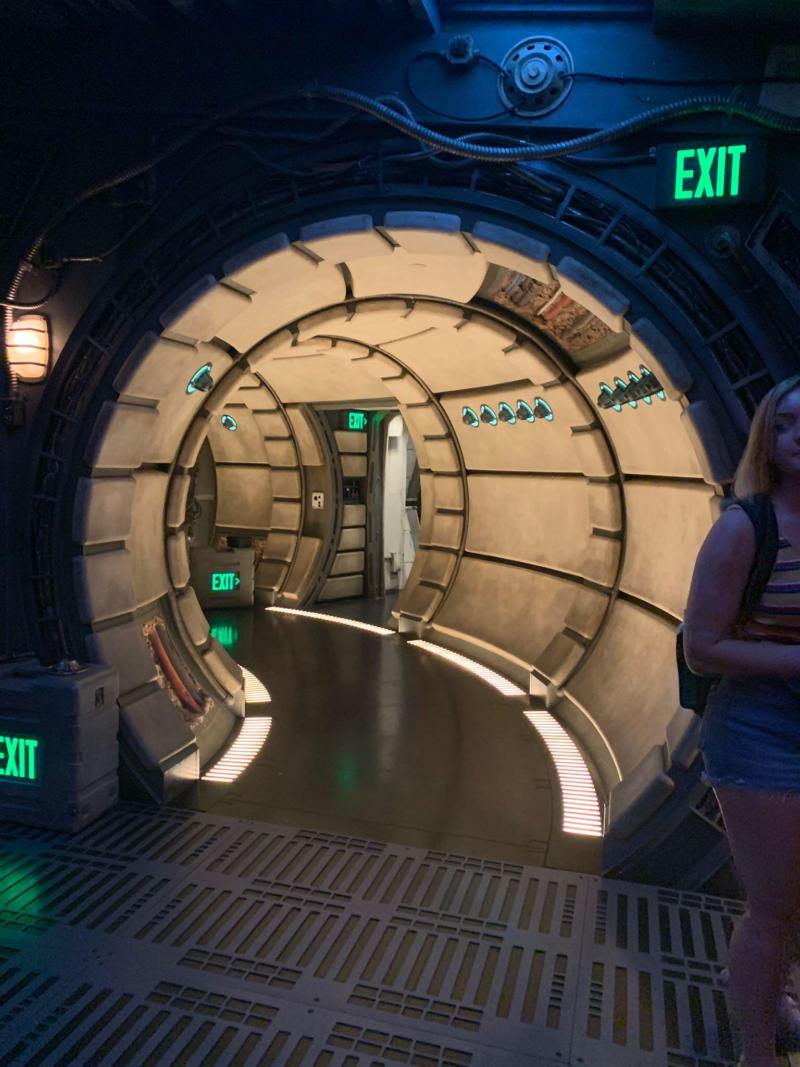 Oga's Canteen
Oga's Canteen was next on the list. We had reservation for the afternoon but there wasn't a wait for breakfast so we decided to try it twice. It is a GREAT atmosphere, but the menu is limited. We got our blue milk and everyone tried different things (one has a surprise… it is a fully themed drink). I should have realized this from the movie, but this is mostly a "bar" without a full menu. I don't drink and have different allergies so I just sampled friends and enjoys the music and theming.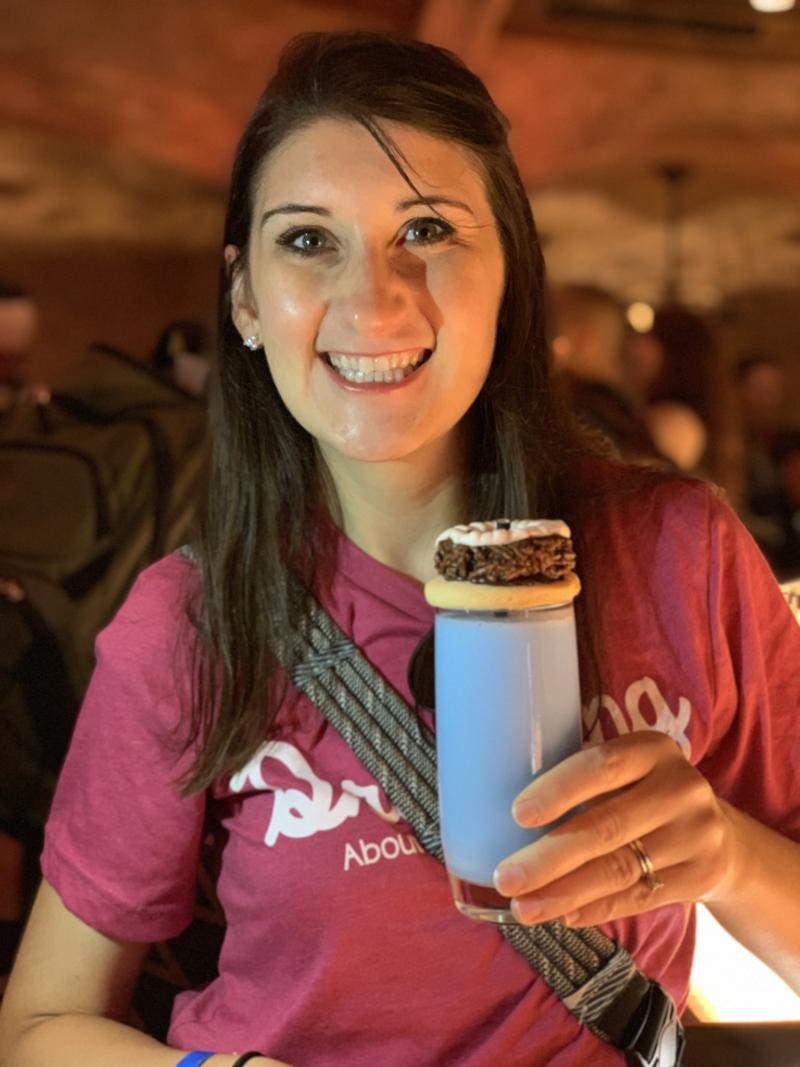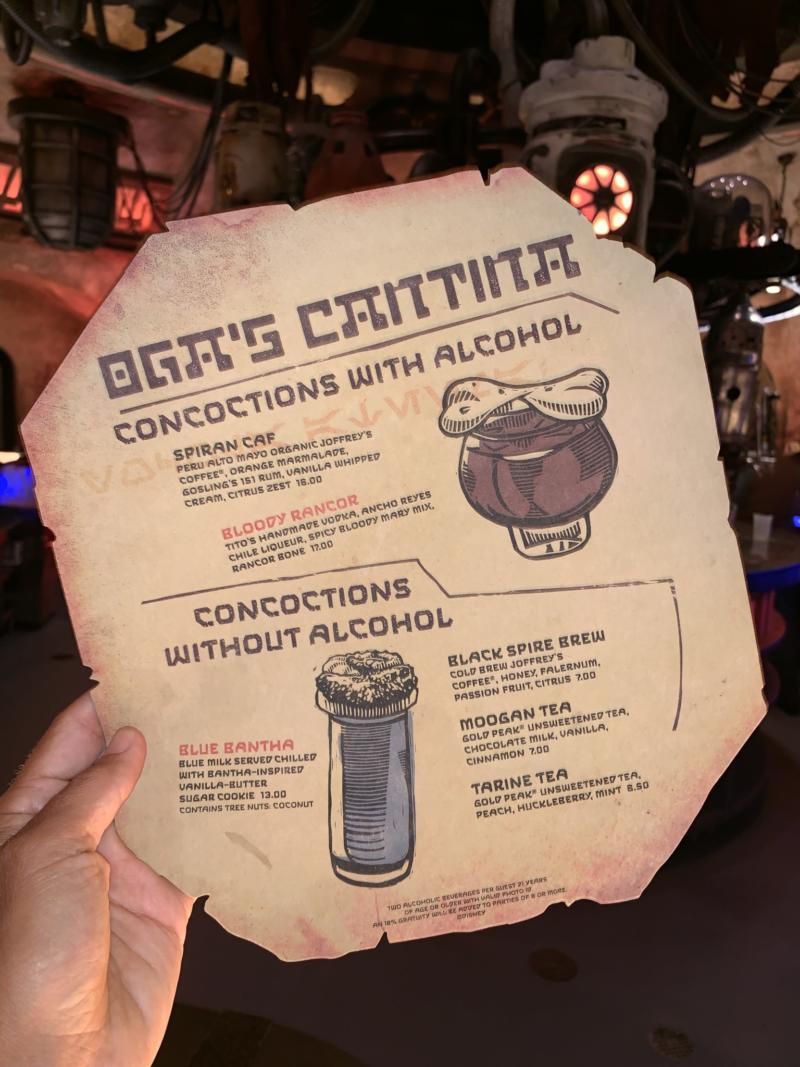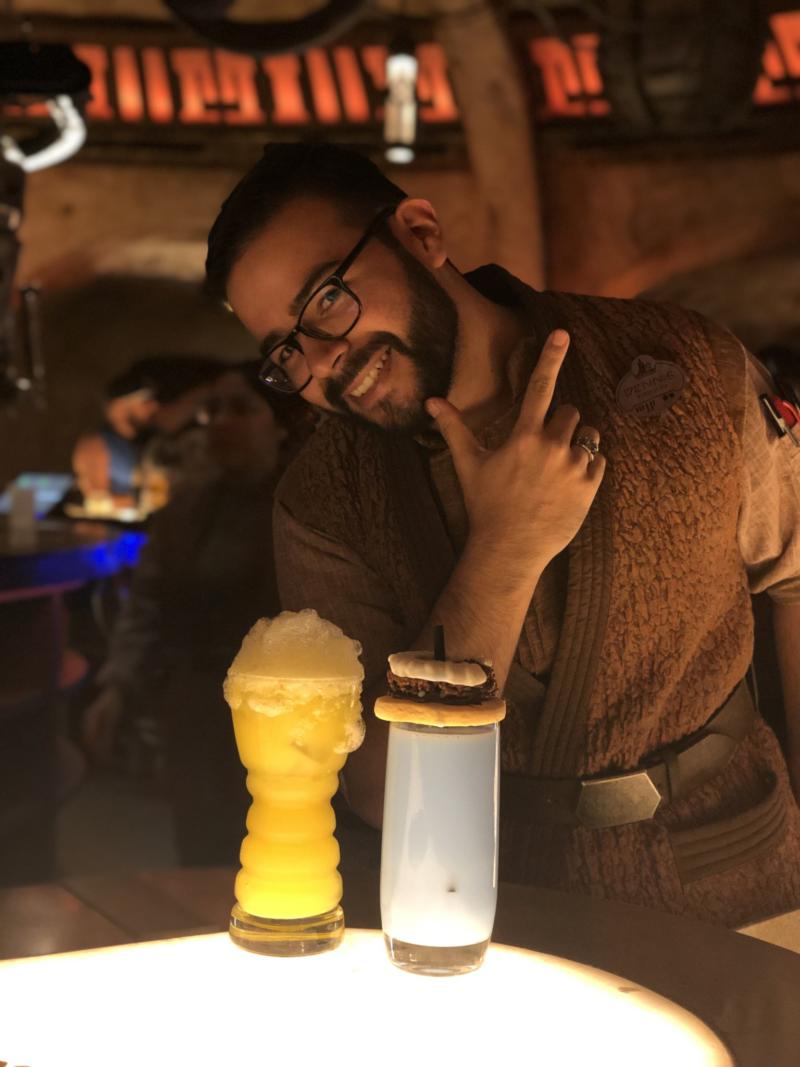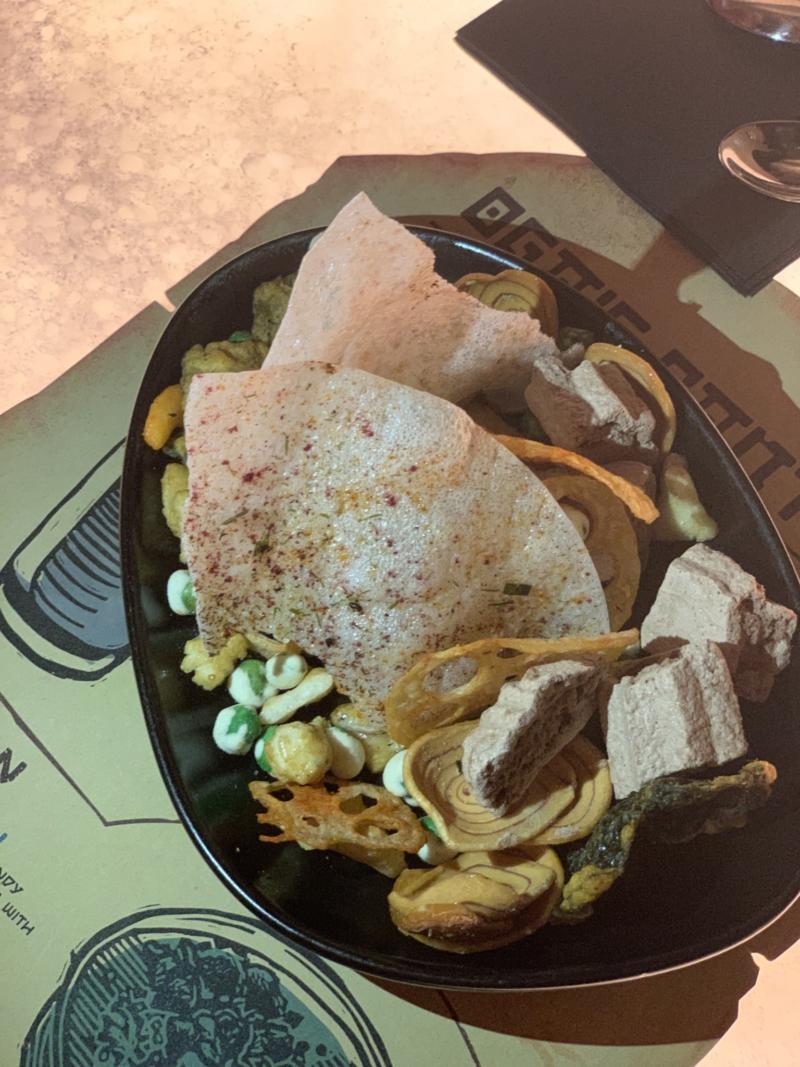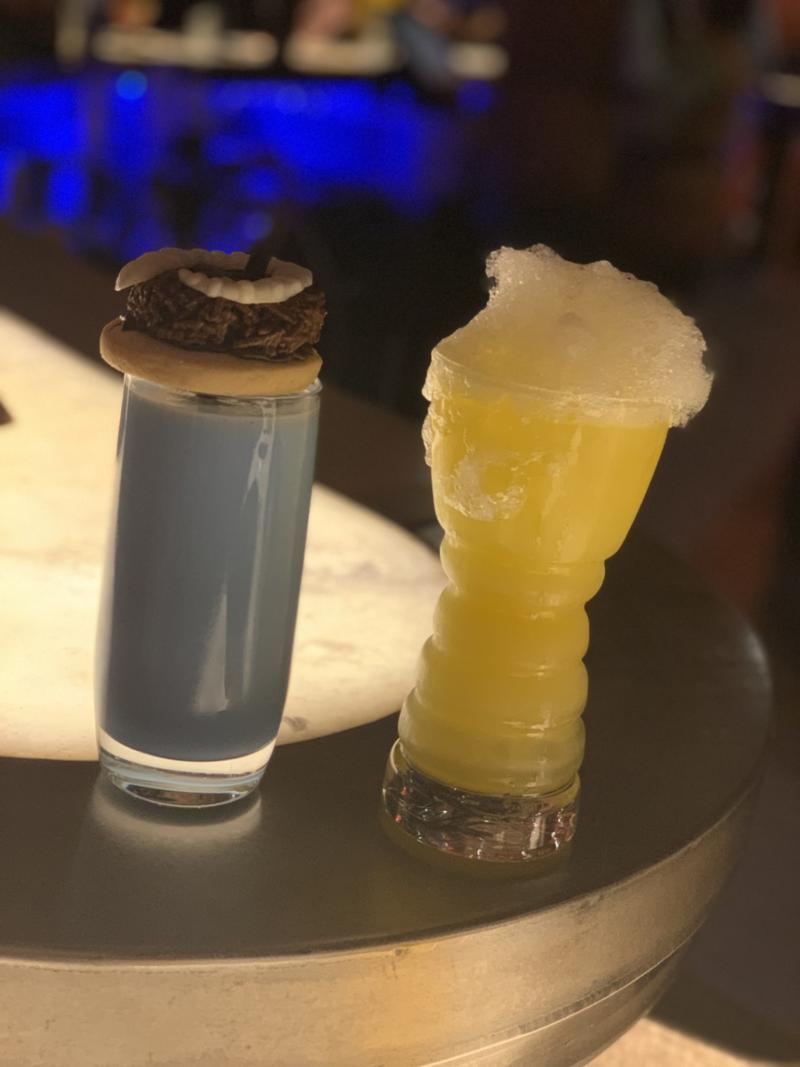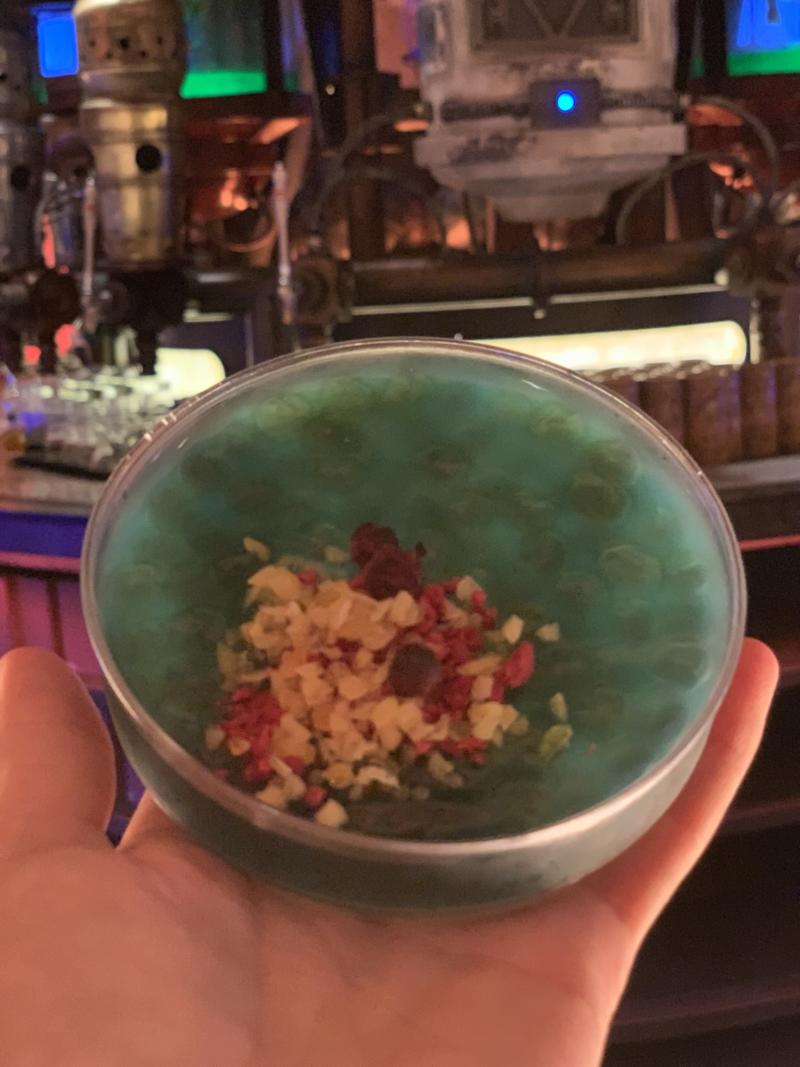 Bathrooms in Disguise
Even the restrooms are a fun experience! I spotted the bathrooms but others completely missed them because they look like just another entrance into a building. Music was playing and washing your hands was pretty fun!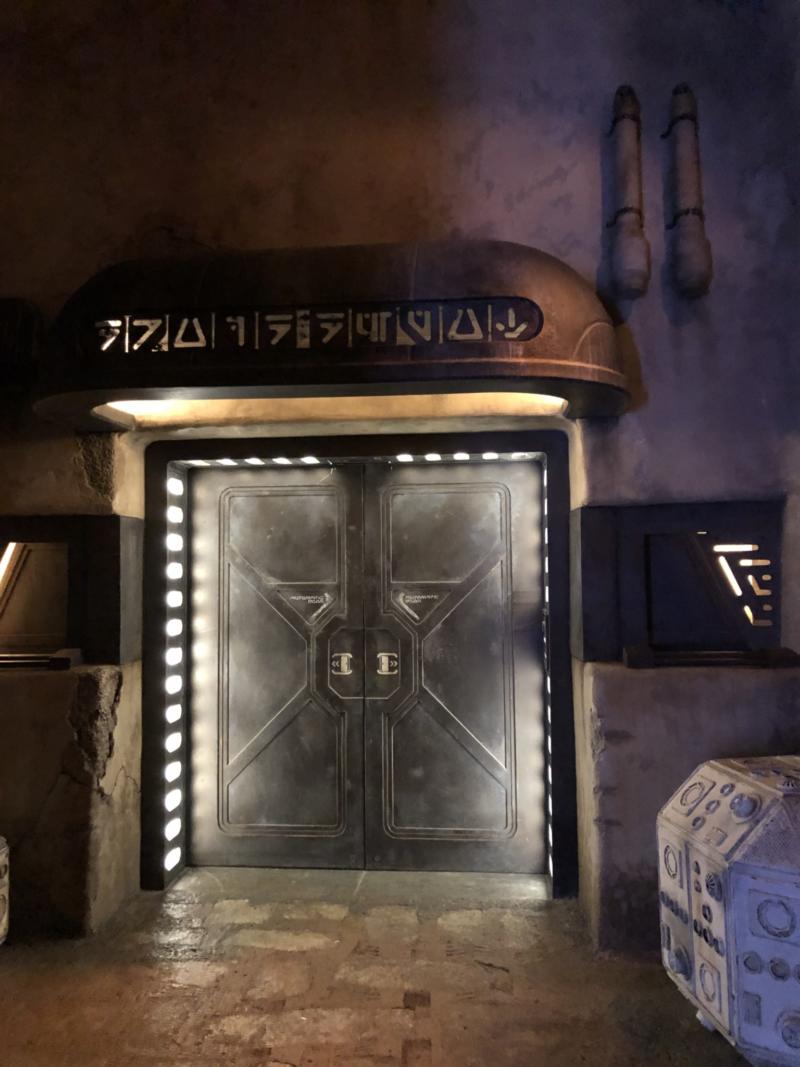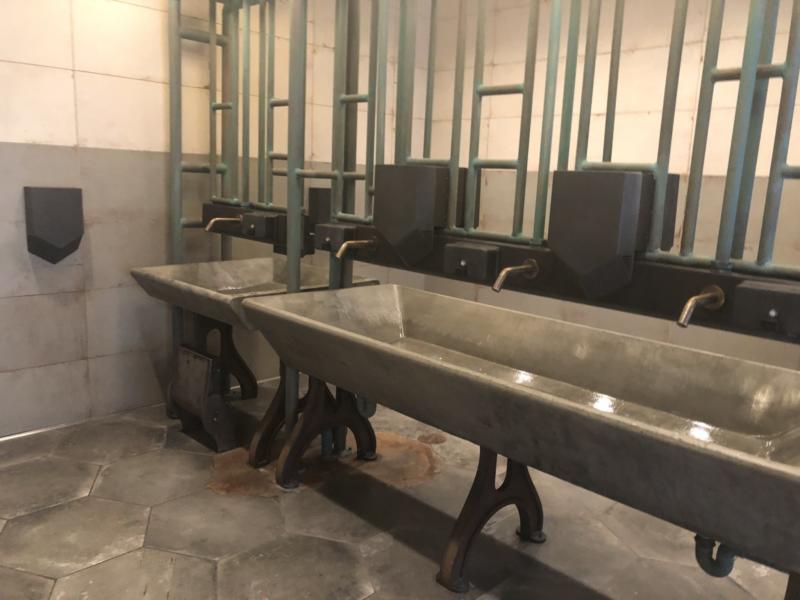 Characters and Shopping
We had to look around for the droid making shop but that is part of the fun! The Marketplace is so fun to just "stall-shop". Character Experiences were great! There were characters walking around every time we were there and Rey took the time to send my daughter a special message!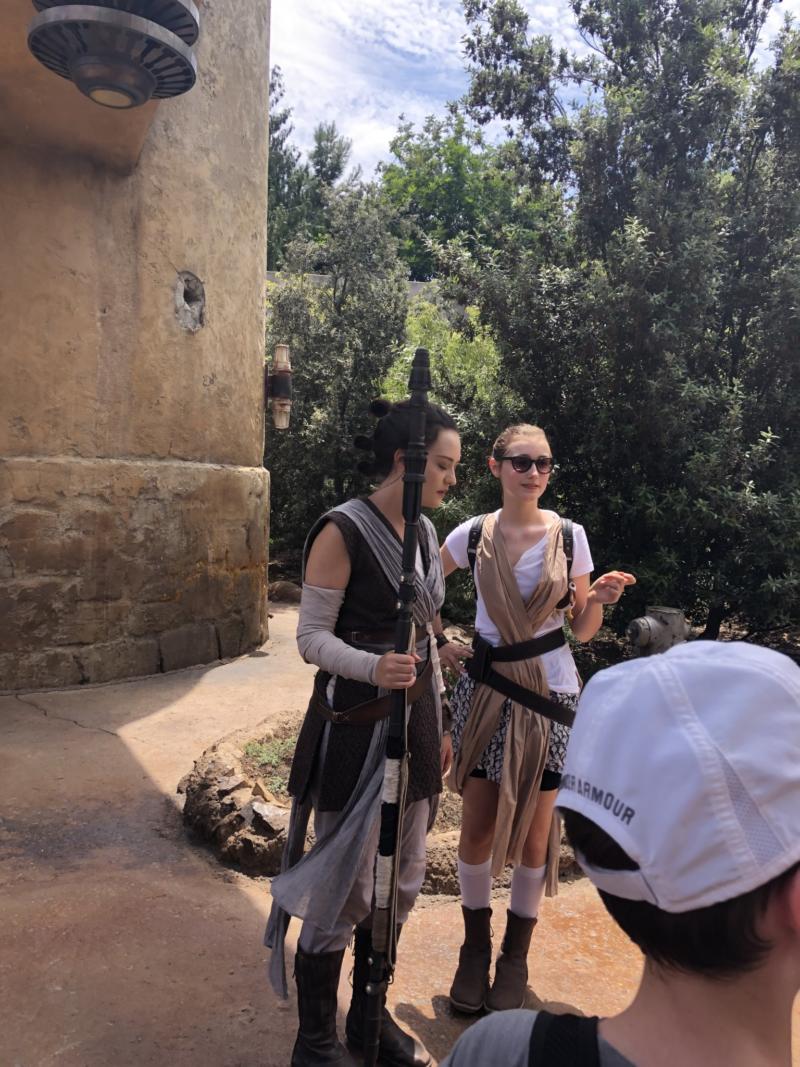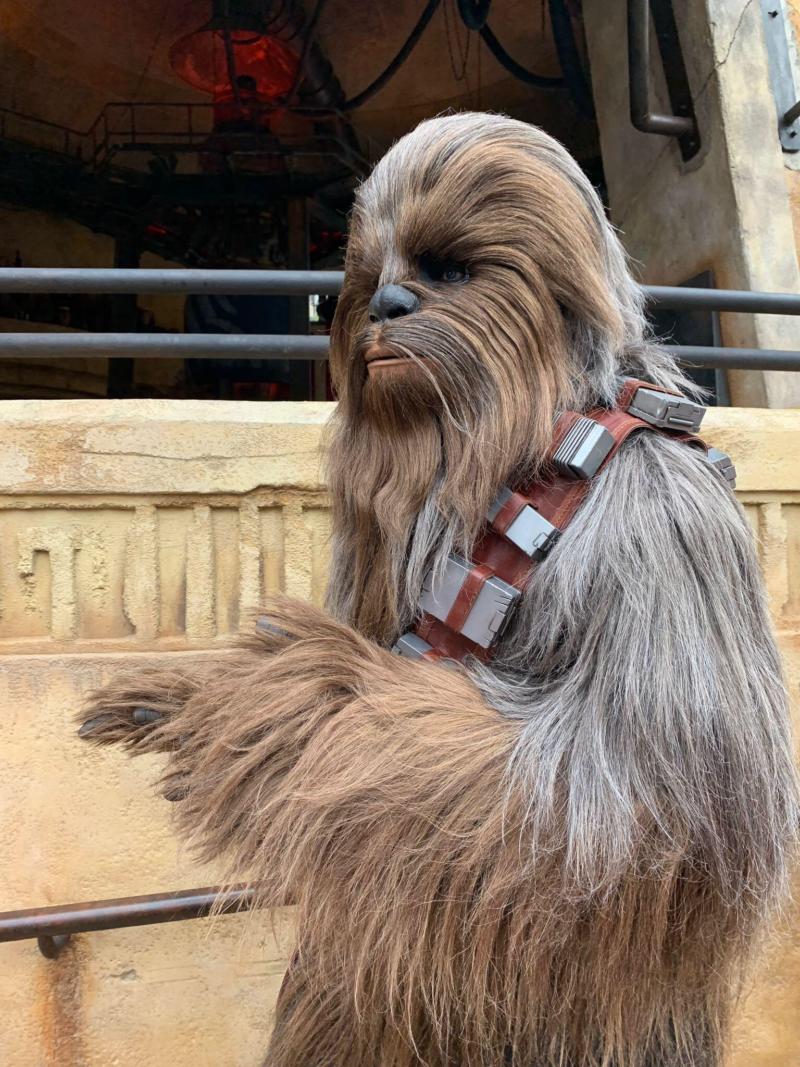 Tips
Here are a few tips to remember on your visit to Galaxy's Edge:
It is a different experience during the day and night because of different things you notice with the lights
At Disneyland this is a great place to watch the fireworks
For shorter wait times, don't forget the single rider line
Get to the park at rope drop
Try the Blue Milk
Don't rush through it… things are moving and changing all the time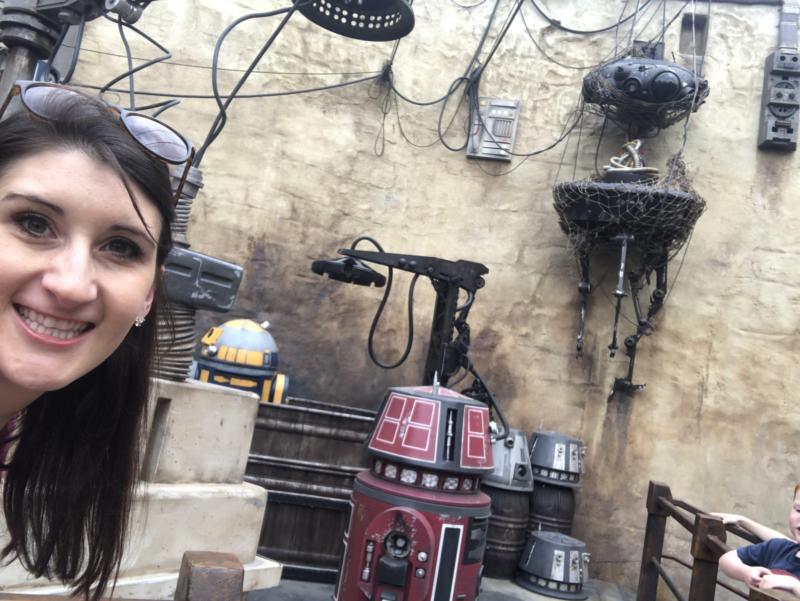 These are the droids you're looking for!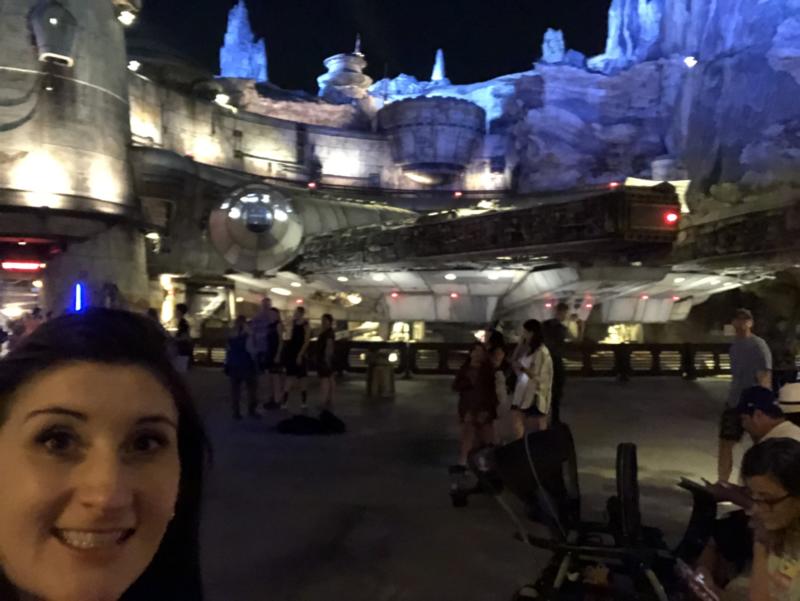 I would love to help you plan your trip to Galaxy's Edge in Disney World or Disneyland! There is so much you can miss if you don't know where to look! Just email me at [email protected] and I will give you a call!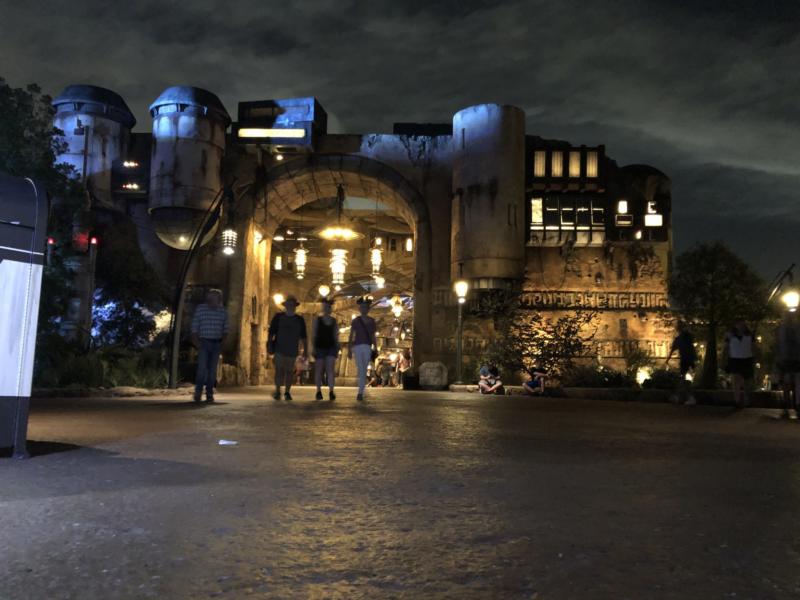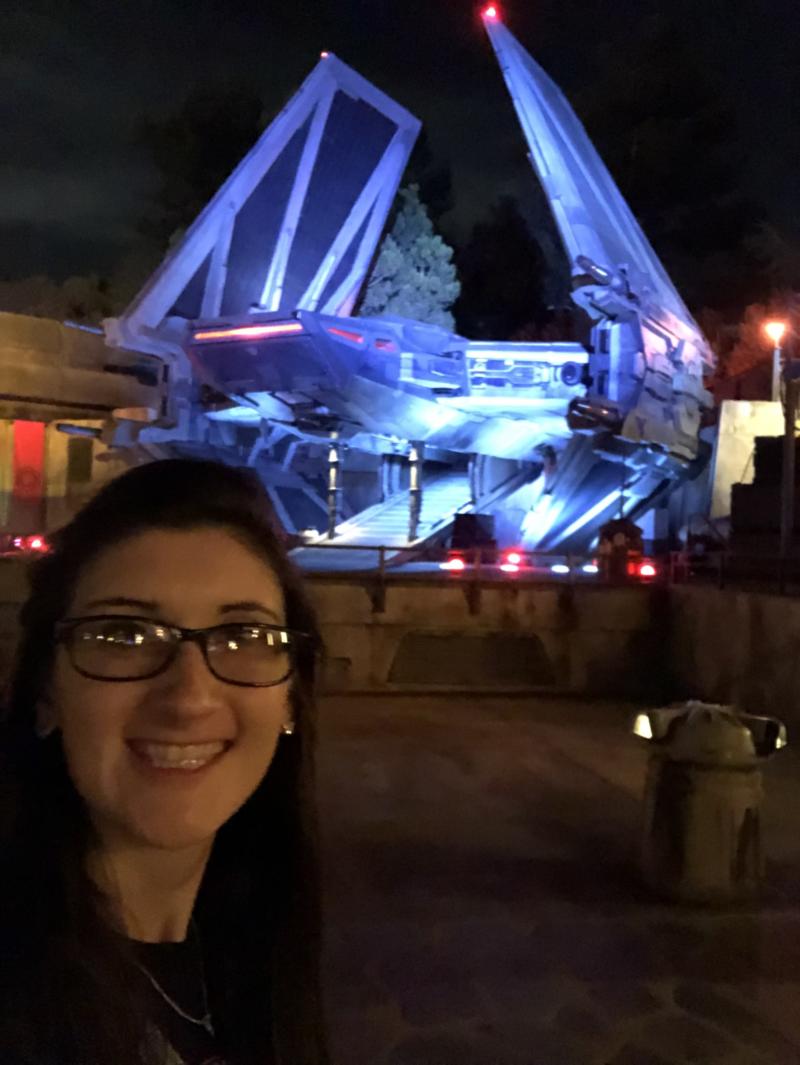 Pin-It!