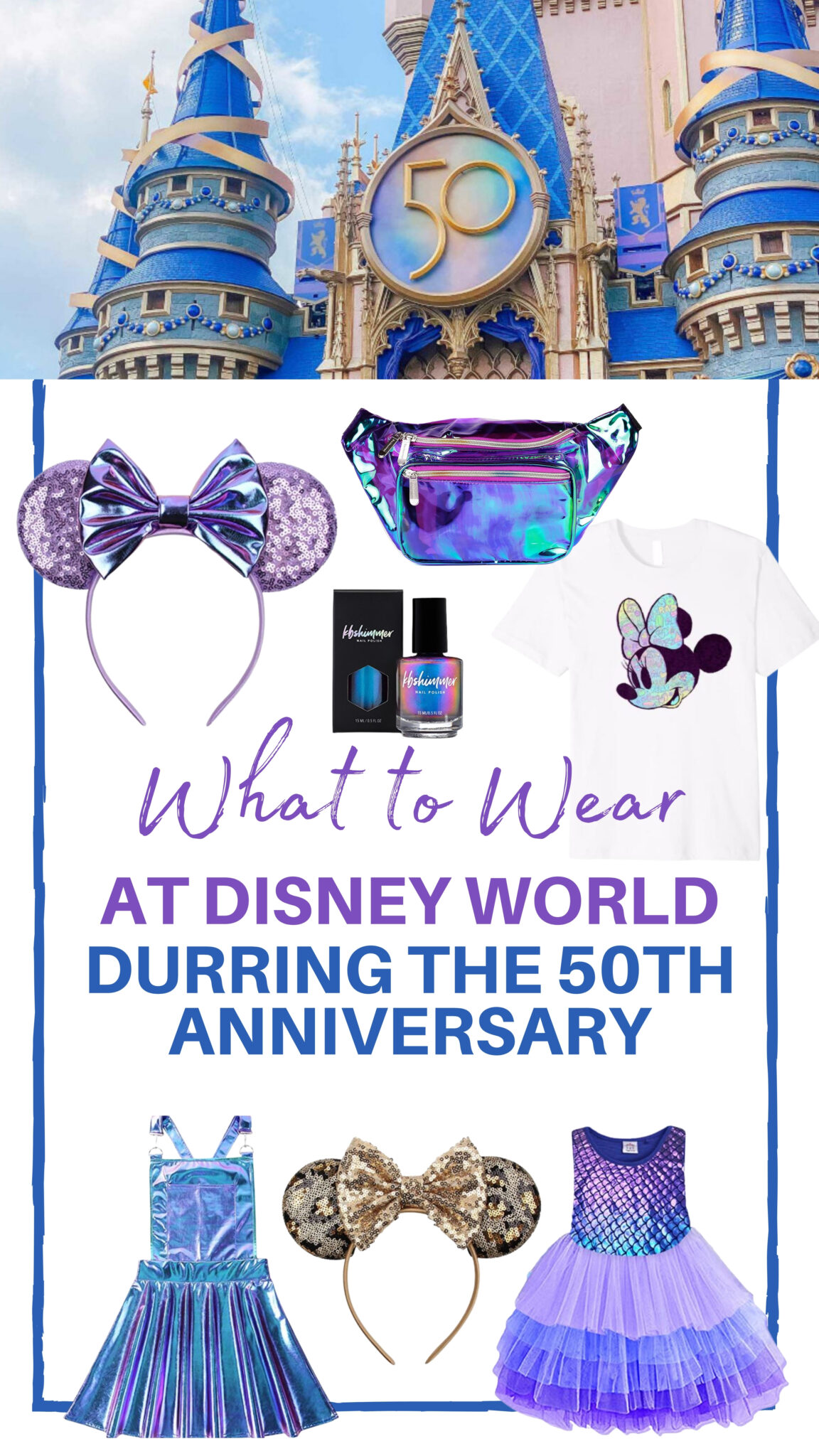 Walt Disney World Earidescent Themed Outfits
Walt Disney World is currently celebrating their 50th anniversary! The EARidescent themed celebration will continue for 18 month, beginning October 1st 2021 and ending April 1st 2023. While I'm sitting at home, dreaming of my next visit to Walt Disney World Resort in Orlando, I started dreaming up some EARidescent outfits for myself and the girls. While there are lots of great options for 50th merchandise found on ShopDisney.com, I was also curious what kinds of outfits I could put together with clothes found on Amazon.
If you're asking, "what should I where to Walt Disney World during the 50th anniversary celebration," then you're in the right place, my friend! Wear comfortable shoes and be prepared for heat. If you want to dress in the festive, 50th anniversary colors, you'll want to find iridescent clothing in blue, purple, pink and teal. Use gold accents and don't forget your Minnie ears!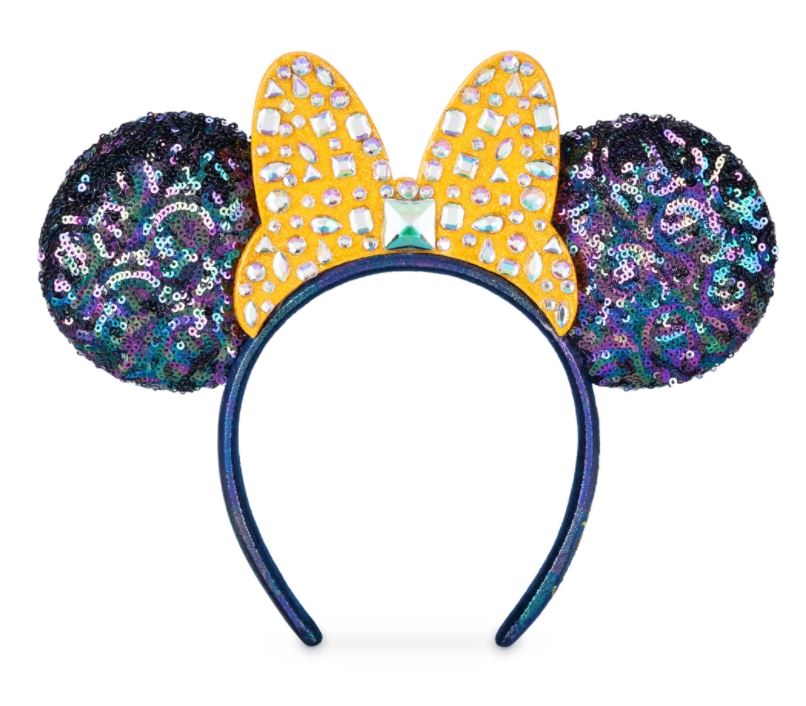 Complete your look with these official, 50th anniversary Minnie ears! Find them HERE
What to Look For
Whether you are Disney Bounding as Minnie Mouse, or just want to look festive next to the castle, I've got you covered. To create the look, I studied the colors found in the redecorated Cinderella's Castle, as well as the anniversary outfits that Mickey Mouse and Minnie Mouse are currently sporting. The main colors are a blend of blue, purple, pink and teal with gold accents. Search using keywords like "iridescent," "holographic," "blue gradient," and "mermaid colors." When visiting the Magic Kingdom, I love wearing lightweight sundresses or comfortable clothes that channel my inner princess. Oddly enough, I find myself wearing things I might not ever wear outside of Disney World, like glitter and sequins! I can honestly say I've never owned anything holographic or iridescent (except for maybe that one time in the 90's), but here I am, searching for it on Amazon. Here is what I found!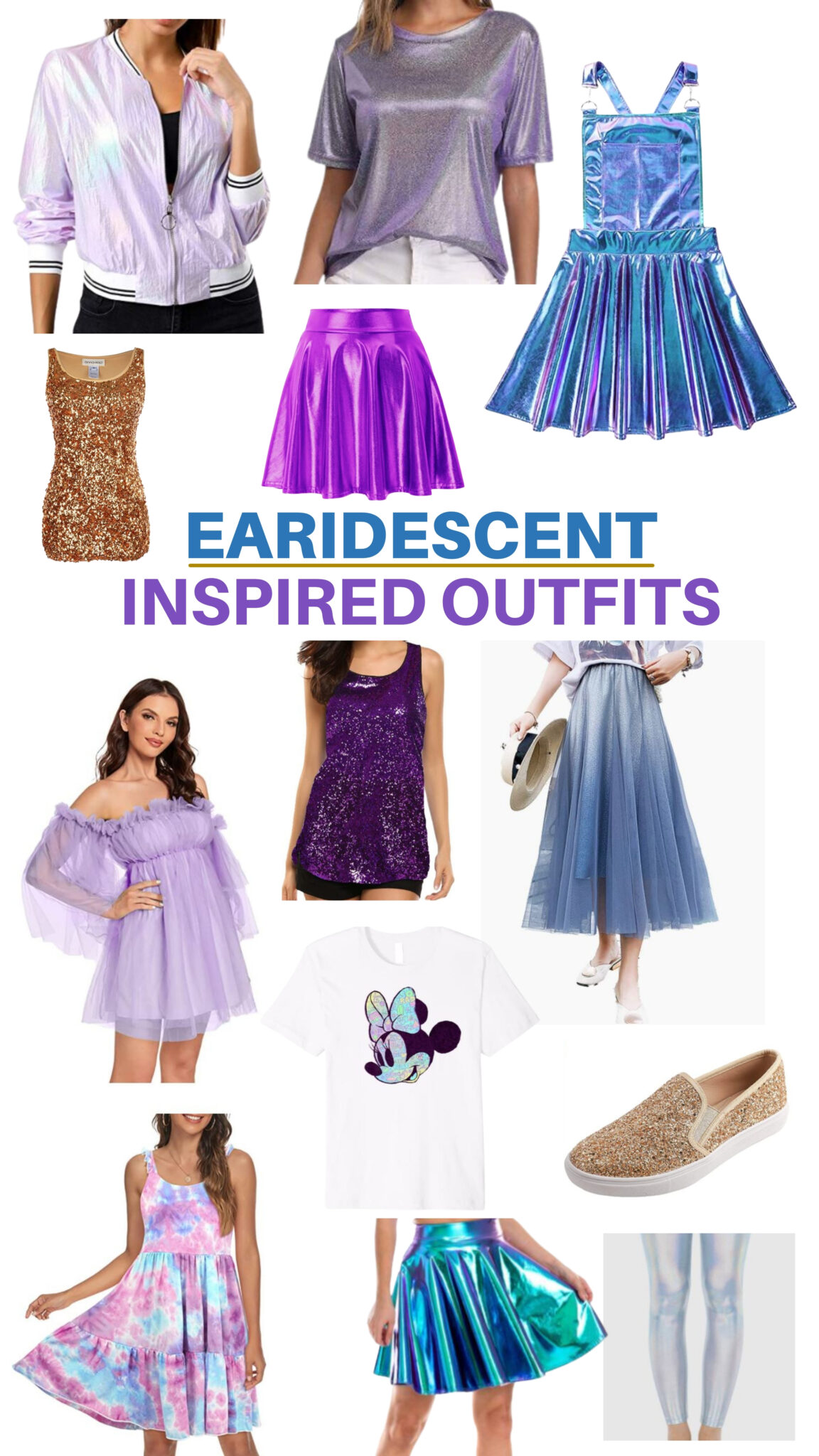 Women's Clothing
Here are the pieces pictured above starting at the top: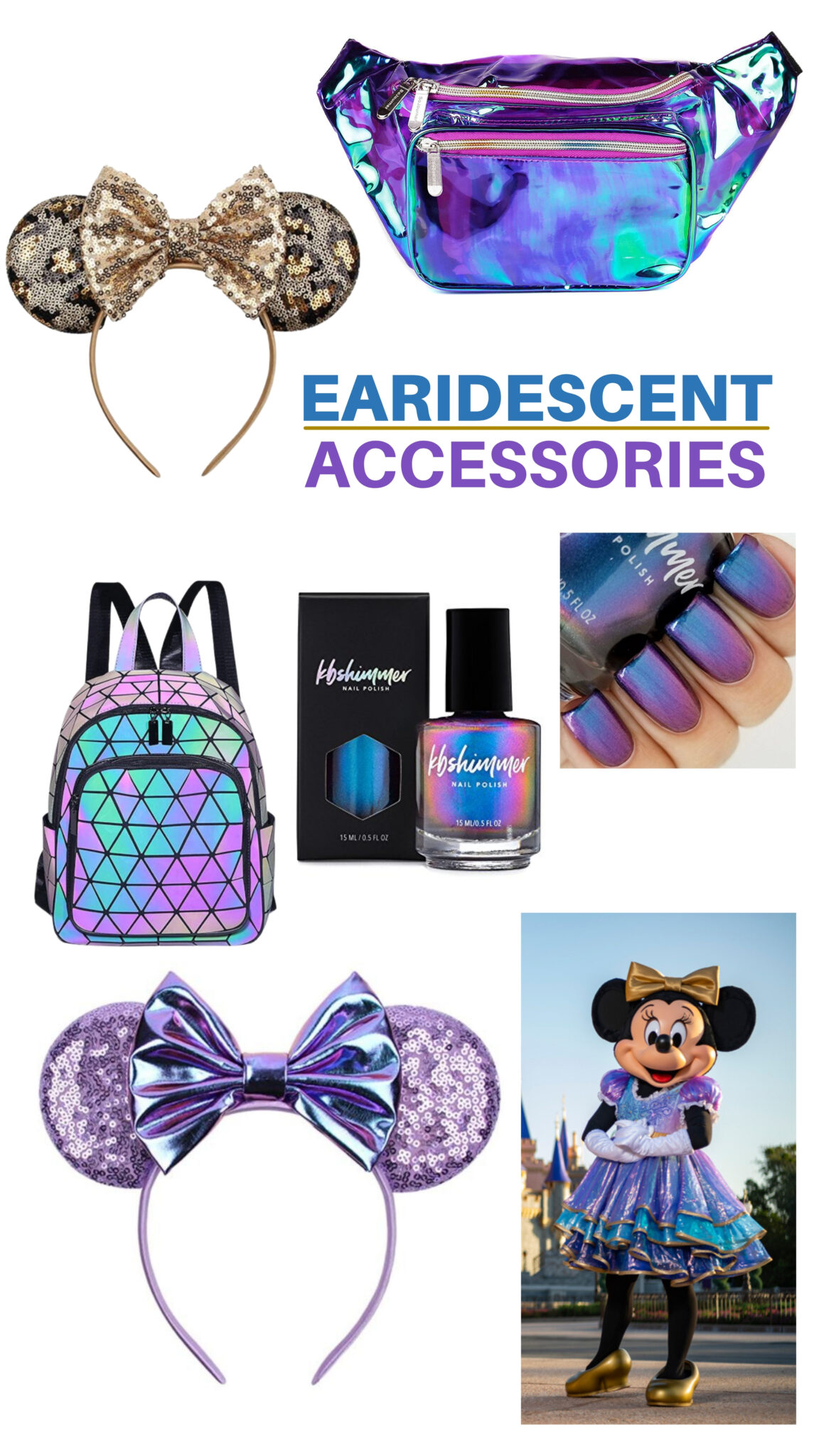 Accessories
Here are the accessories pictured above: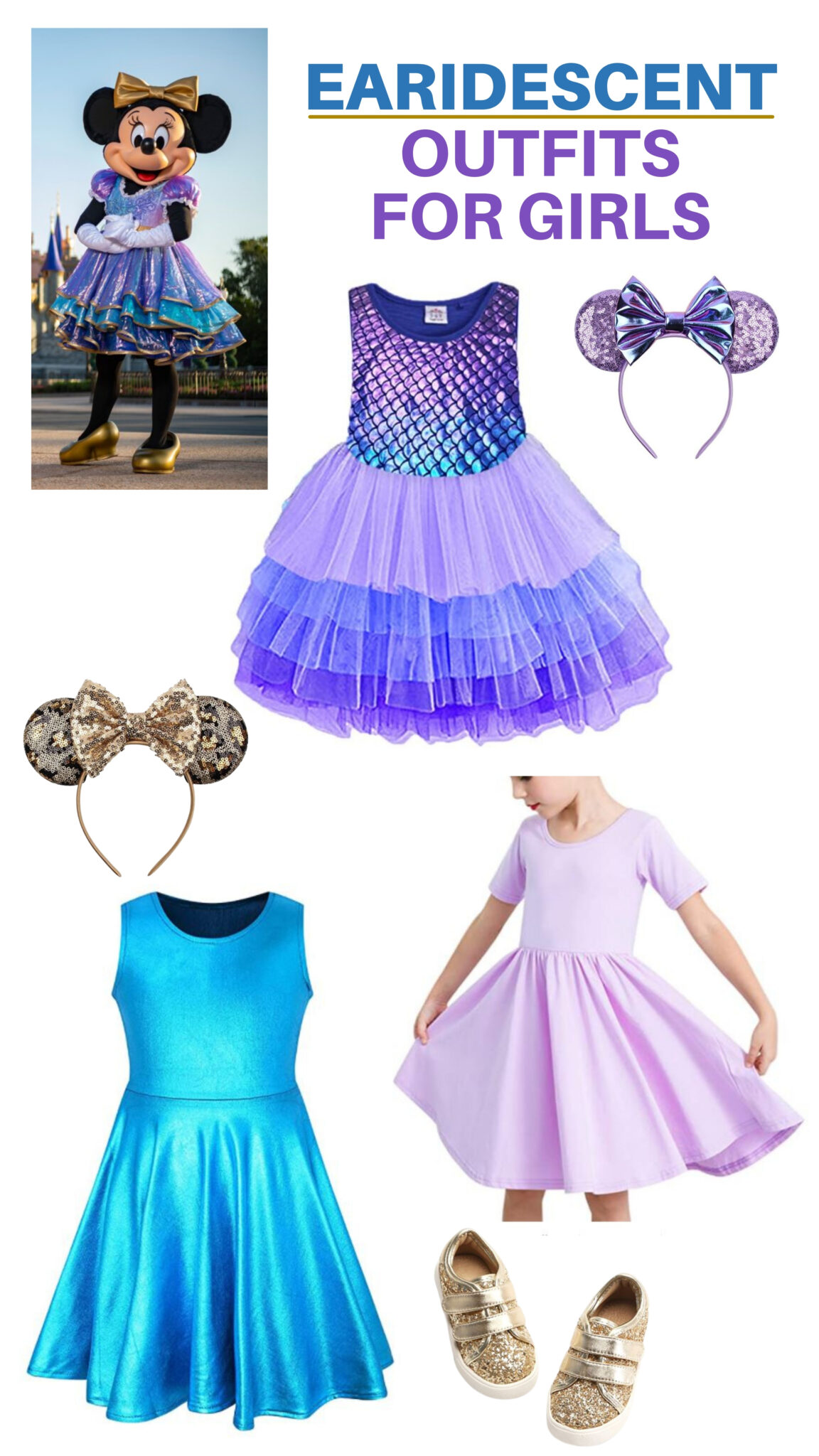 Girl's Clothing
Here are the outfits for girls pictured above:
Pin-It for Later!