Baby Yoda (the Child)
We all love "the child" (AKA Baby Yoda, even though we know it's not really Yoda). Our family is obsessed with the Mandalorian on Disney+, and let's be honest, "the child" has stolen the spotlight. All five of our kids, age 2 through 13 are captivated by the cuteness! I'd say 4 out of 5 of our kids were solid Star Wars fans before watching this show. Enter adorable tiny Yoda and we're now 5 for 5.
Why Merchandise is Hard to Find
Because Disney didn't want to spoil the surprise of Baby Yoda's appearance, they kept things tightly under wraps. They didn't release any merchandise for the show in advance. What that means, is you'll probably have to wait to get your hands on an adorable Baby Yoda plush doll. Most items are now available for pre-order. Some third-party businesses have taken matters into their own hands and created unlicensed versions of the child. I'll break it all down for you!
Products Available on Prime
These are products available now. Get them in time for Christmas!
[show_boutique_widget id="901332″]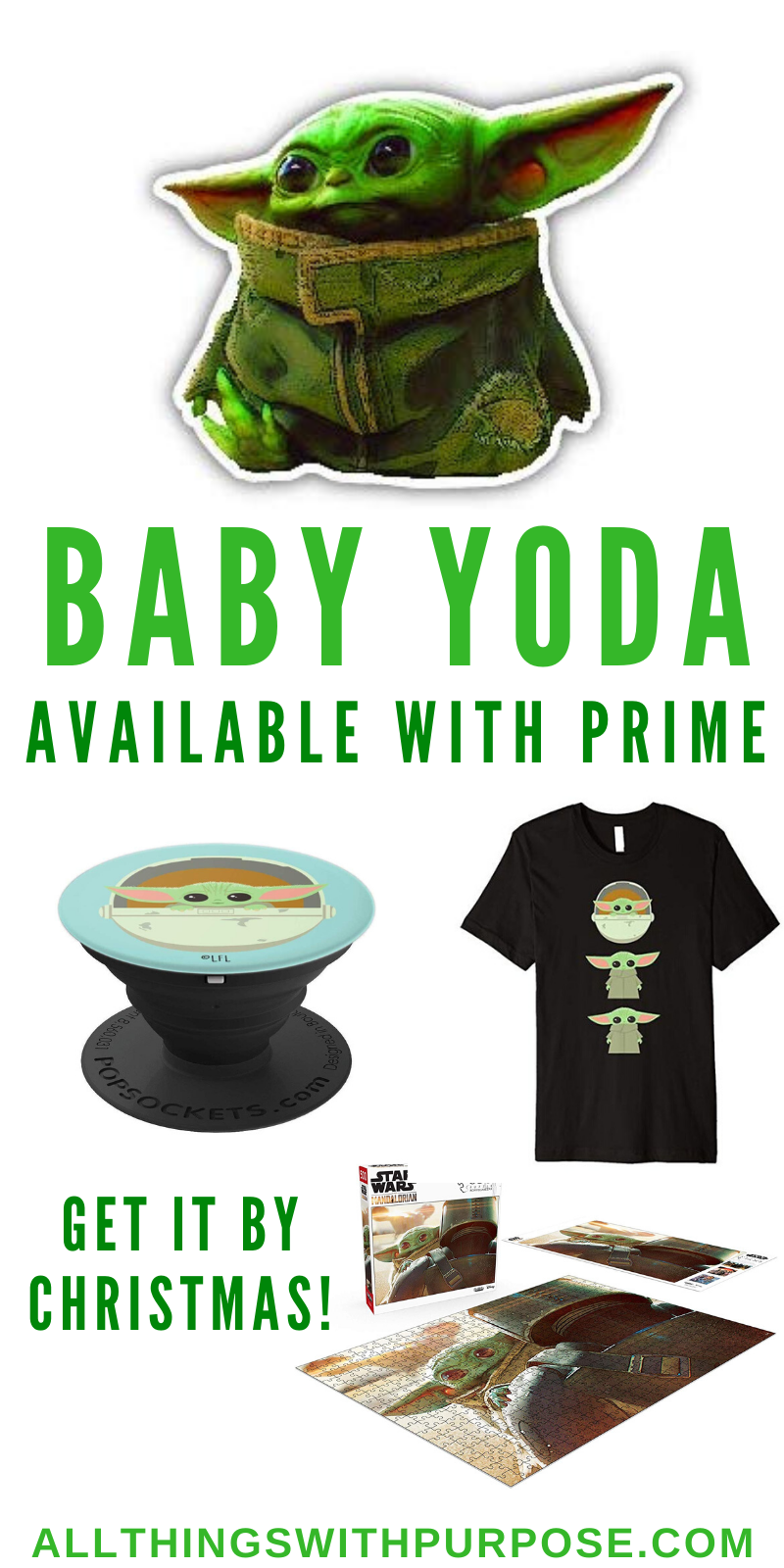 Products Available to Pre-Order
These are items that Disney is launching in May! They are adorable, so you may want to pre-order them soon.
[show_boutique_widget id="901333″]
Handmade Products on Etsy
Etsy is full of amazing handmade items created by fans who took matters into their own hands (literally)!
[show_boutique_widget id="901334″]
Products Available Now
Here are all the products available for immediate purchase!
You can also find complete listings here:
[show_boutique_widget id="901335″]