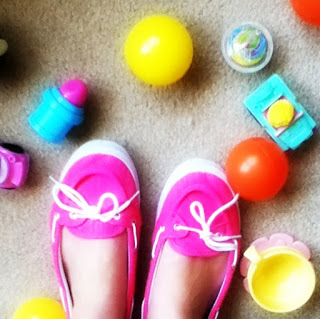 I've come to grips with the fact that homeschooling will never be the popular option.
I find myself quite often, on guard with family members, friends, and perfect strangers that find the need to express their opinions, preconceived ideas or worst case scenarios of homeschooling. This has forced me to be very prepared and ready with answers.
Before I continue, since I am often inclined to start with a disclaimer,
I would like to state that I mean no disrespect to teachers.
My grandmother was a teacher, I have two sister-in-laws that are teachers, aunts and several close friends that are teachers. When I talk about confidently teaching my own kids and providing them with a good education, I am talking about something very different than overseeing a classroom of 30 students. Teachers go through extensive training and accreditation to skillfully manage a classroom and oversee the education of many students at varying skill levels and learning styles. Not only that, but they must be up to date on all the latest testing regulations, academic goals mandated by the state and other legal requirements, not to mention what it takes to deal with crazy parents and difficult children.
I am talking about working one-on-one, through a structured curriculum, with my own children, who I know better than anyone.
So, without further ado,
here is my list of top 10 reasons we have chosen to homeschool:
Because I love my children and want to cherish the time I have with them while they are young!
Because I'm somewhat of a control freak and don't trust anyone else raising my kids! The facts are simple, why would I want the majority of my child's early, most influential stage of life being spent under the influence of someone other than myself?
Because I want control over what topics are introduced and taught to my kids and at what age they will learn about them.
I want control over what my kids are learning instead of having theories and views imposed upon them that are contrary to our beliefs (side note: quality private schooling may be a valid option for this reason, but is currently out of the question, simply because of our financial situation).
I can individualize our curriculum to meet each of my kid's specific learning styles and follow along at their pace, rather than holding them back or pushing them too fast for the sake of keeping up with the average student.
I don't have to worry about school shootings, kids bringing knives into the classroom, bullying or negative peer pressure. Anyone that thinks I am sheltering my elementary age kids and depriving them of those important life experiences is a nut job!
We can set our own pace and organize our time around the things we find most important to us as a family.
My kids wont have to waste hours of their day riding a bus, nor would I be tied down, driving to and from school to pick them up at a specific time.
Hey, I'm not an idiot, I don't want to shelter my kids for the rest of their lives and acknowledge that no matter what we do, the world is messed up and they're going to be exposed to junk. However, I DO believe it is healthy to protect their innocence while they are young and to help them build a firm foundation of beliefs to stand on when they are challenged.
Because it is my right as a parent, and I believe I can give my kids a good education and thoroughly prepare them for successful lives in the real world, socially and academically, but most importantly, spiritually.
When my husband and I first began the discussion of schooling for our children, we were newly married, with no children in the perceivable future.
We would quickly shoot down the topic by saying
we'll cross that bridge when we come to it!
Now, 8 years later, I cannot believe we have finally reached an agreement that we are both 100% on board with.
I have already shared that I was homeschooled from Kindergarten through 12th grade. My husband on the other hand, attended New Jersey public schools up through middle school, then went on to attend a small Christian school during high school. He is very grateful for his life experiences, the education he received, and the people that influenced him (after all, God used those experiences to shape him into the person he is today!). He had a lot of positive experiences and treasures a lot of good memories. However, during the course of his time at school, he was also exposed to a lot of tragic situations, bullying and negativity that has stuck with him over the years. This was in a pre 9/11, pre Columbine era, before metal detectors and security guards were an everyday reality at most schools. Once we had kids of our own, he found it hard to look at them and easily dismiss the idea of home education.
I never wanted the decision of education for our children to be a battle between us.
I knew that no matter what the outcome was, it had to be one we reached together and were both behind, 100 percent. I wont lie to you, it wasn't easy getting to the point we are now! We've talked about it a lot, prayed a lot, read a lot and sought a lot of advice from friends. We still take it one day at a time. I wont ever claim to know what the future holds for our kids during the whole course of their school years. If God called us to send them into the public school system for a specific reason, or if the opportunity to send them to a private school opened up, we would prayerfully follow God's lead. For now, we are both fully at peace with the decision to begin a journey in home education!