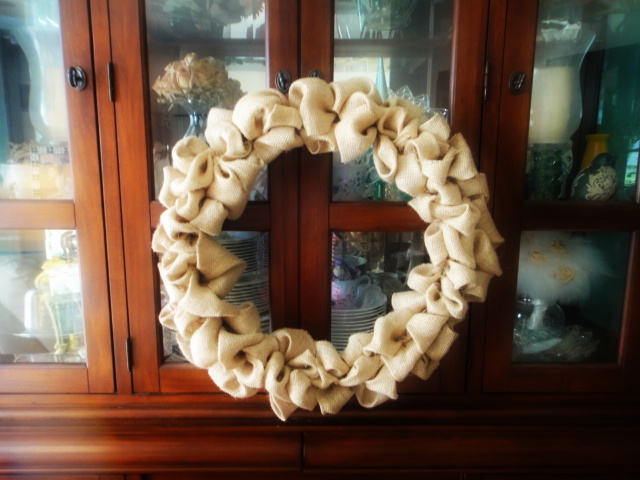 Burlap Wreath Tutorial
The first time I made a burlap wreath, I used an old metal coat hanger. I thought I'd get all professional and splurged on a 2.99 metal frame from Hobby Lobby (that's right, didn't even use a 40% off coupon). The frame created a wreath that is much larger than the coat hanger, but I like the looks of it on my door! This one is for a friend, but I had to try it out. Check out my original tutorial here!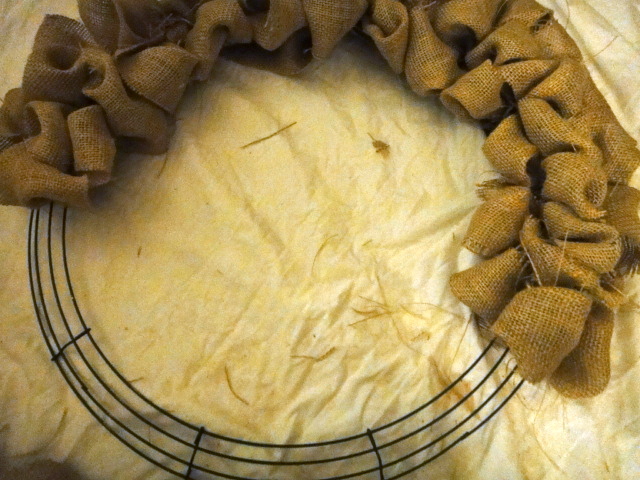 How-To
I started with a couple yards of burlap, which I cut into (roughly) 6″ wide strips. I have just found this way to be cheapest. You can buy already cut burlap, or burlap ribbon on a reel, but it does tend to be more expensive. The burlap ribbon is a nice option, because the sides are finished and makes a very clean looking wreath. Using strips like this, there is a lot of fraying that takes place and it can look a little messy if you don't fold it and bunch it right. I folded the edges all down and hot glued them in place to hide any ugly edges. However, some people like the more rustic, messy look!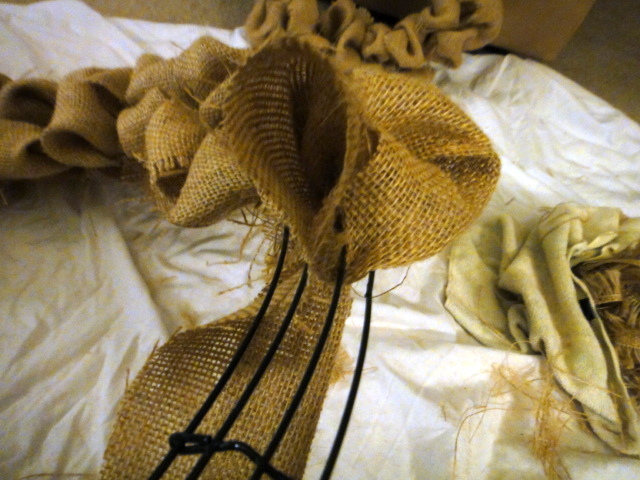 Tips
In the above picture, I am trying to show how you can form a loop, push it up through the wreath form, and then push 2 more loops up through. It is hard to explain, see the video below!