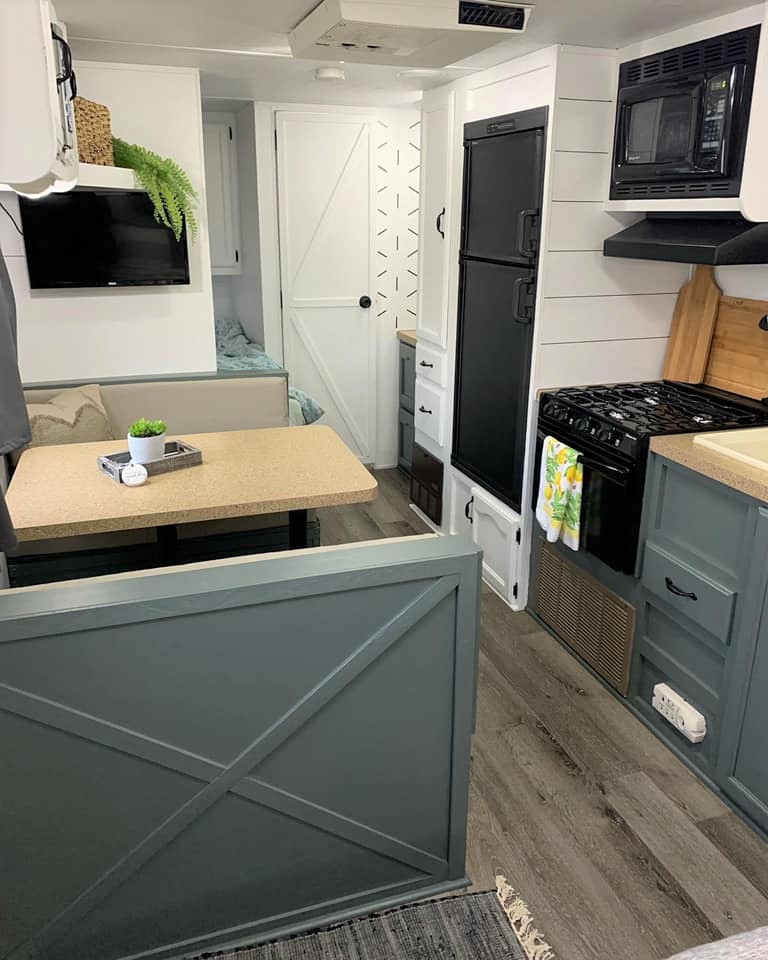 $800 Trailer Makeover
Today I am featuring another amazing transformation from a member of my camper renovating Facebook Group!! My group, All Things Camper Renovating is an awesome place to ask questions, find inspiration and get immediate advice from thousands of other renovators. There are lots of new renovators, as well as an expert group of admins that help answer questions and share information. I'd love for you to join in on the fun! CLICK HERE to join

The Details
This amazing Cherokee Lite travel trailer transformation was done by Ashley Drynan. Ashley is such an inspiration and proof that you don't need to spend a lot of money to make something beautiful! I am so impressed by Ashley's use of budget friendly supplies. She is definitely a girl after my own heart!
"It is a lot of work and you will get frustrated believe me. But the pay off and the final result is all worth it. Also if you are not sure about something ask questions. The group on Facebook, All things Camper Renovating is so amazing for helping out and also the good old internet. Also if you have a chance to pick up the book, All Things Camper Renovating has a lot of great info too." -Ashley
Get the Look
Here's what Ashley used in her RV transformation:
Walls: Benjamin Moore "Chantilly Lace"
Cabinets: Benjamin Moore "Quarry Rock"
Fridge: Behr Marquee ""
Shiplap: Sharpie
Cutting board: IKEA
Wall stencil in Bathroom: Etsy
"Hello Sweet Cheeks" sign: Similar on Amazon
Flooring is luxury vinyl plank in Rocky Hills Gray from Home Depot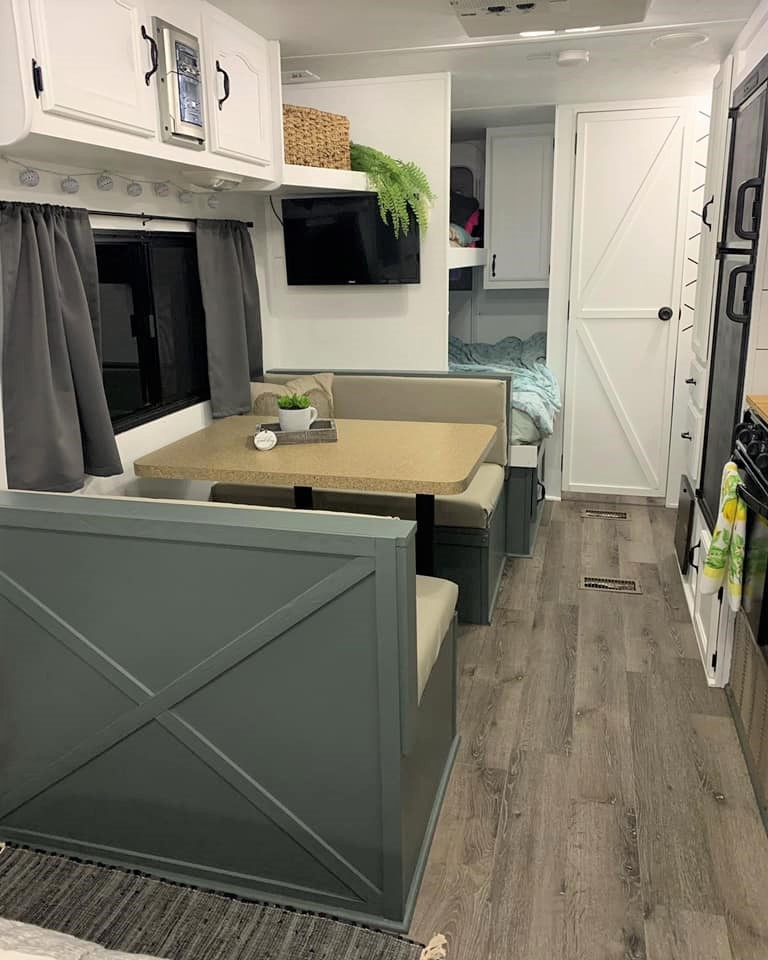 Tips and Tricks
Ashley and her husband did most of the renovating on the weekends. She kept her renovations budget friendly. "My curtains were long blackout curtains from amazon and had I someone sew them to fit each window," Ashley shared. "I made all my wall décor. I tried to be cost effective for this whole reno."
Ashley spray painted handles and hinges to save money. She was hesitant to use wallpaper in Alberta, Canada where she lives, because of the range of temperatures they experience. Instead, she settled on the Sharpie shiplap technique and a stenciled wall. "I find it very therapeutic to paint with a brush and listen to music."
"To help yourself stay organized and on track, make a list of what you want to get done that week. Rachel gave me that tip (rvfamilyreno)." -Ashley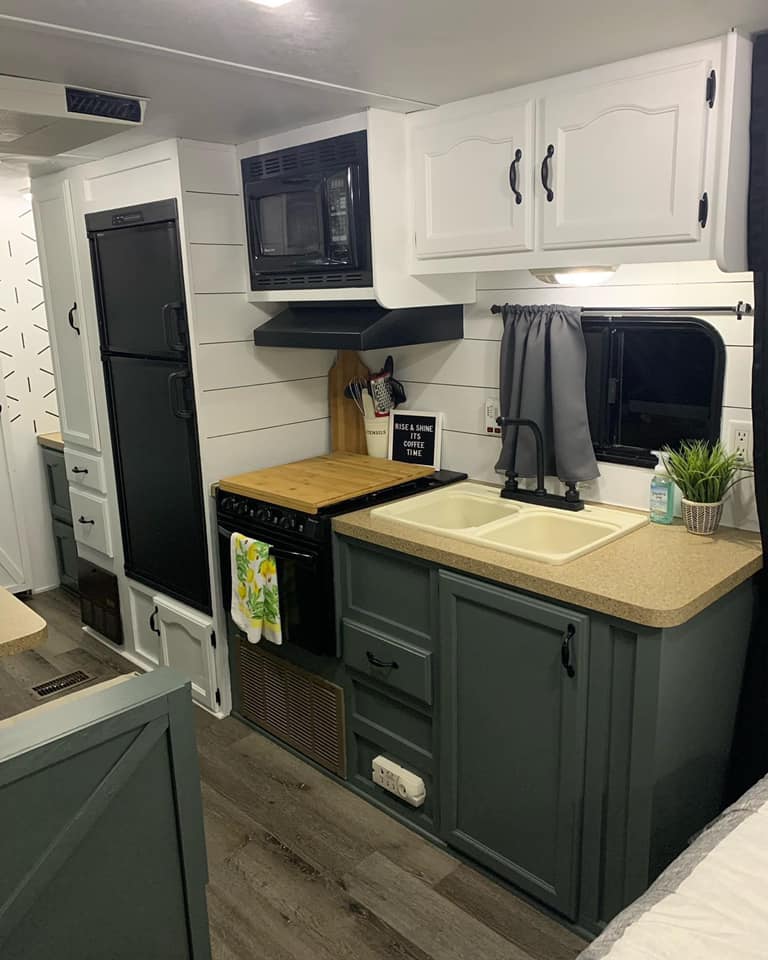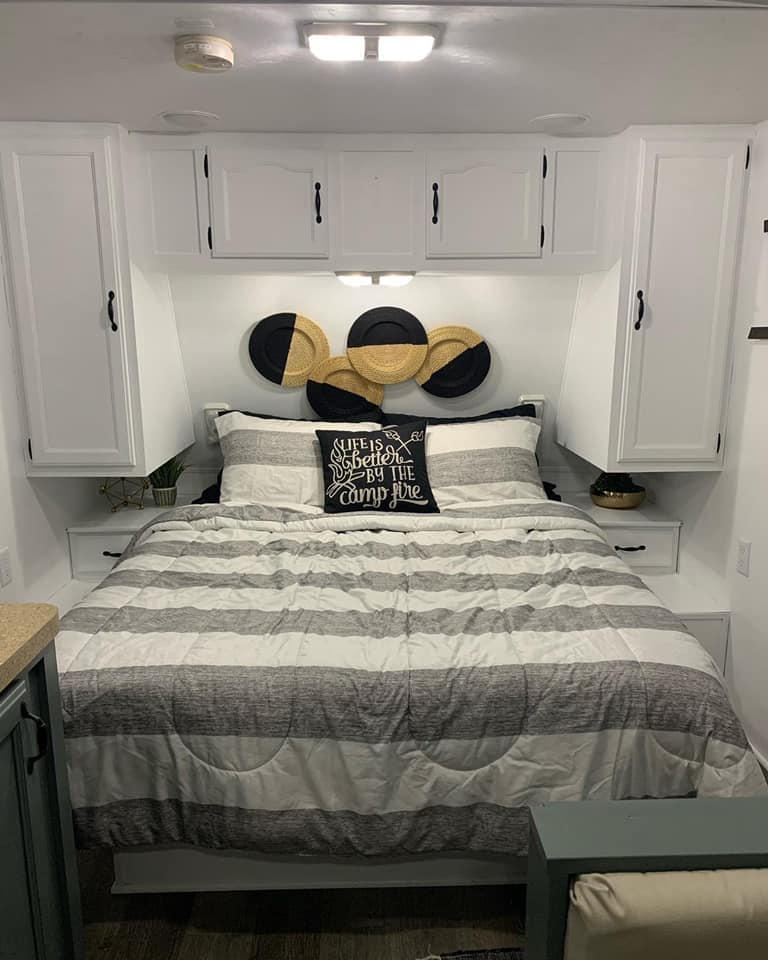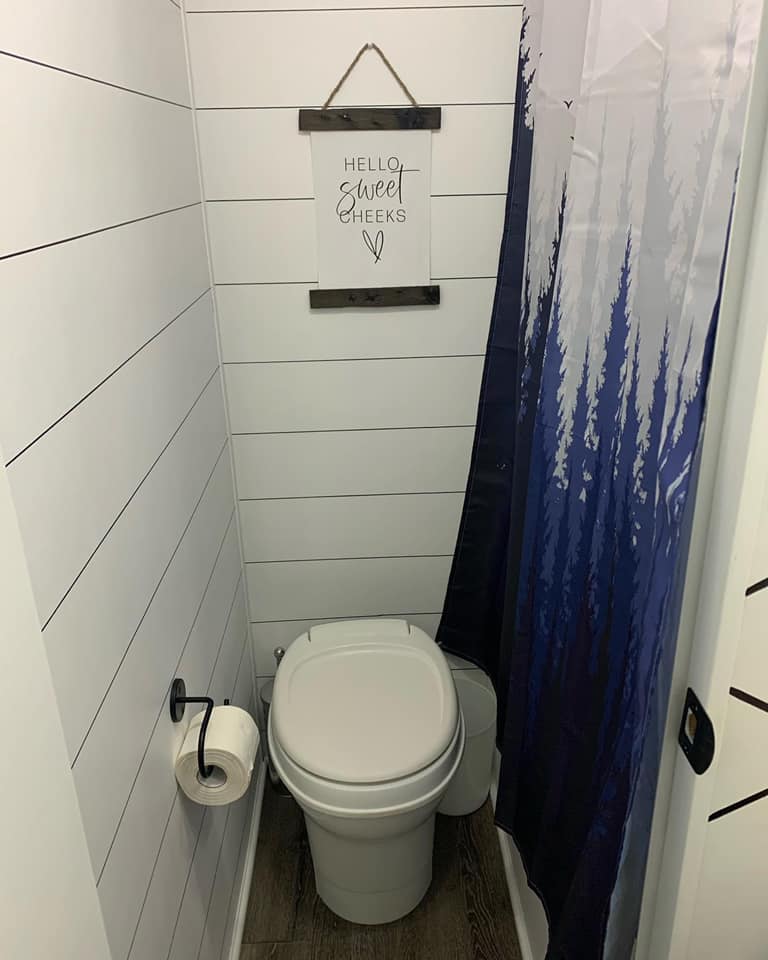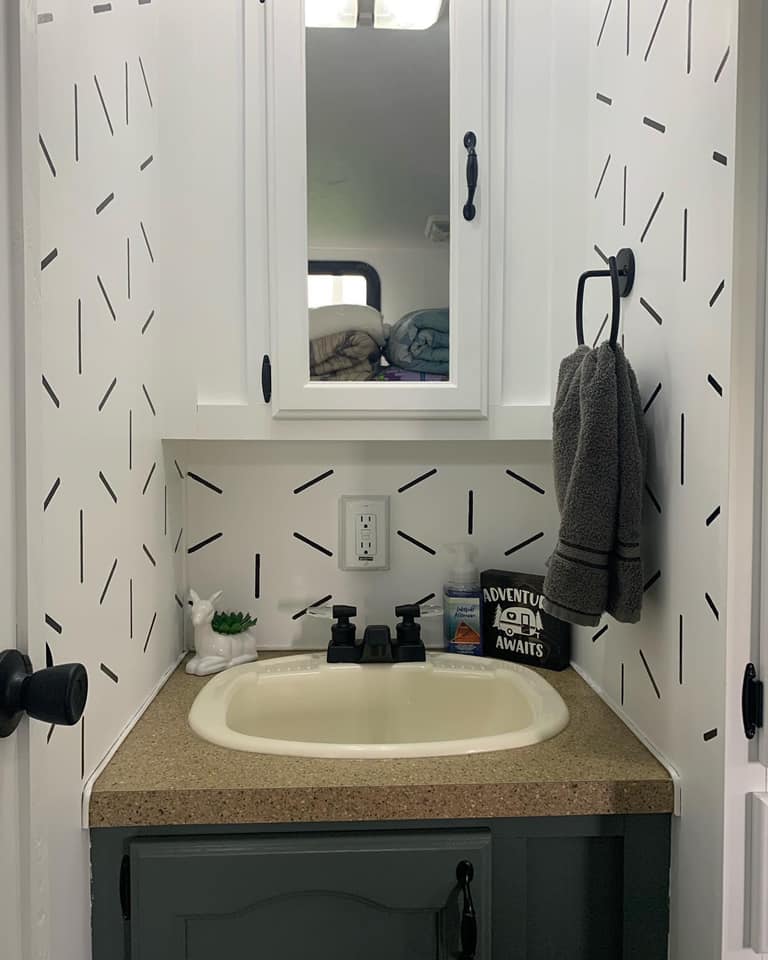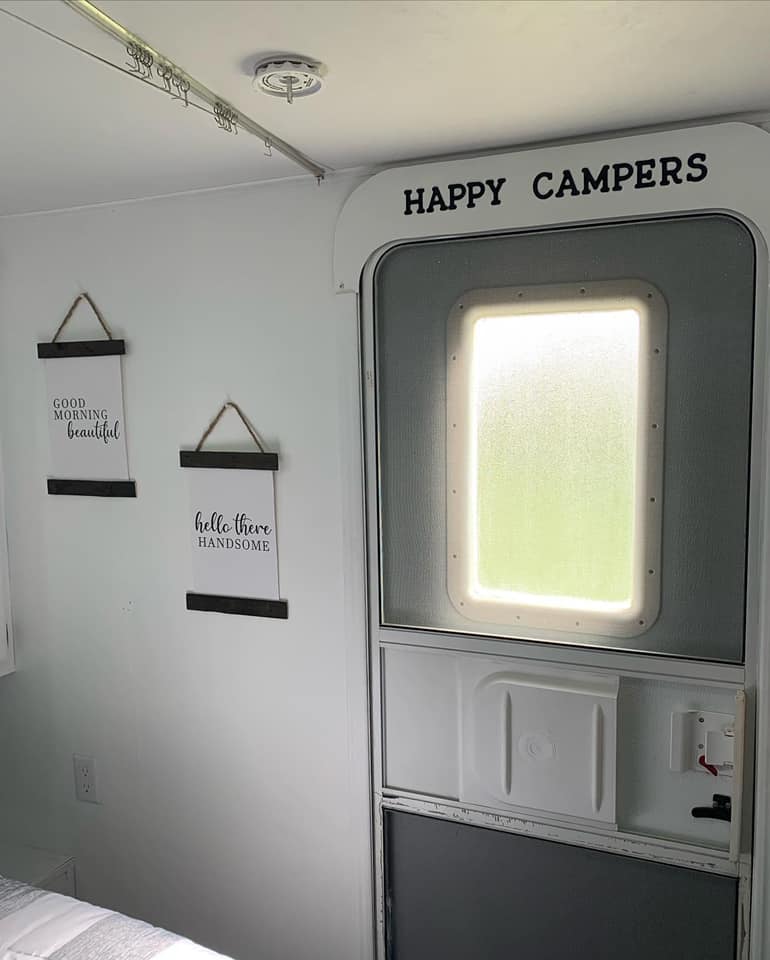 ---
Before Pictures
It's always great to see the beginning. Here are the pictures of Ashley's trailer before she renovated it.

Pin-It!