BEAT THE HEAT
Orlando, Florida is beautiful but almost any time you travel you will be need to be ready for some heat! There was a time I would have said I would never do Walt Disney World in the summer but sometimes there really isn't a better option. Disney World crowds increase when school is out and the summer will be less crowded than Christmas or Thanksgiving week!
Yes… May through September will be warm/hot but you can be prepared and not be as affected!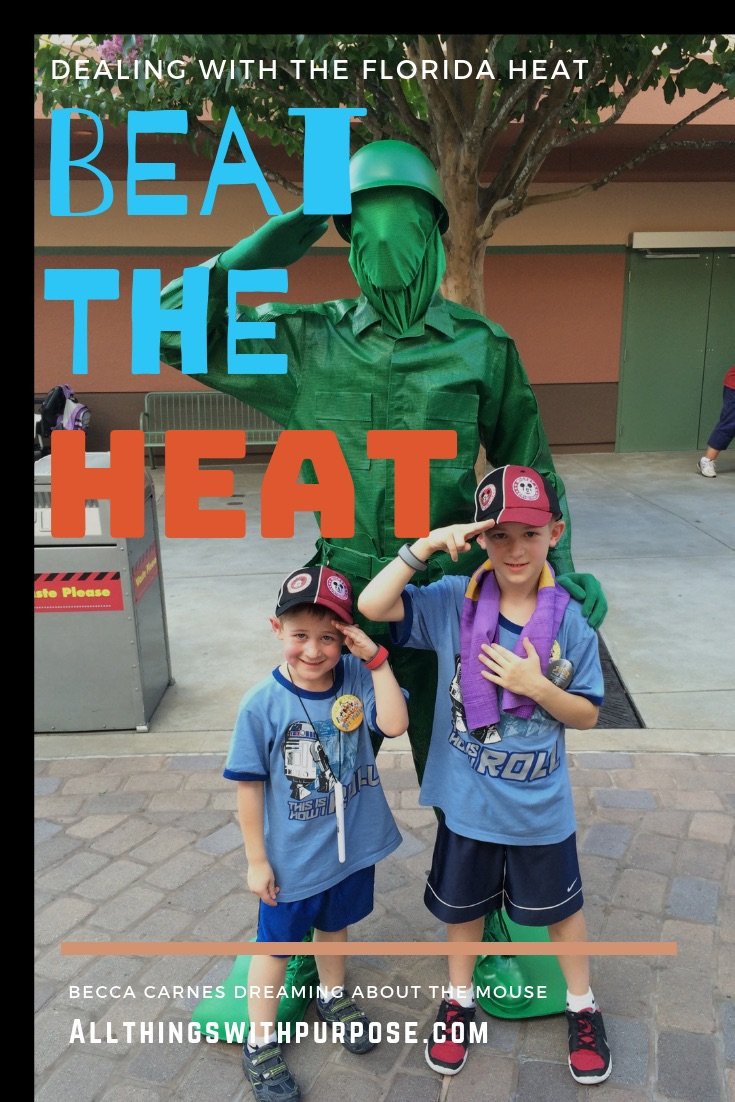 Things to Have Beforehand
Here are the things I recommend you pack for your warm, Summer vacation to Disney World! These things are a MUST for beating the heat:
COOLING TOWELS
You will notice in several of our pictures we have something on our necks. These are cooling towels and I tell all my clients not to go during the peak heat season without them!! You just get them a little wet and they will stay cool. You can get the name brand or the store brand but DON'T go without one!
FIND THEM HERE: COOLING TOWELS

FAN
Also a must is a small fan, misting fan or misting bottles! Not only will these help keep you cool, they are great entertainment with kids! We found Disney theme ones before we went and had extra batteries just in case.
FIND THEM HERE: MISTING FAN / MISTING BOTTLE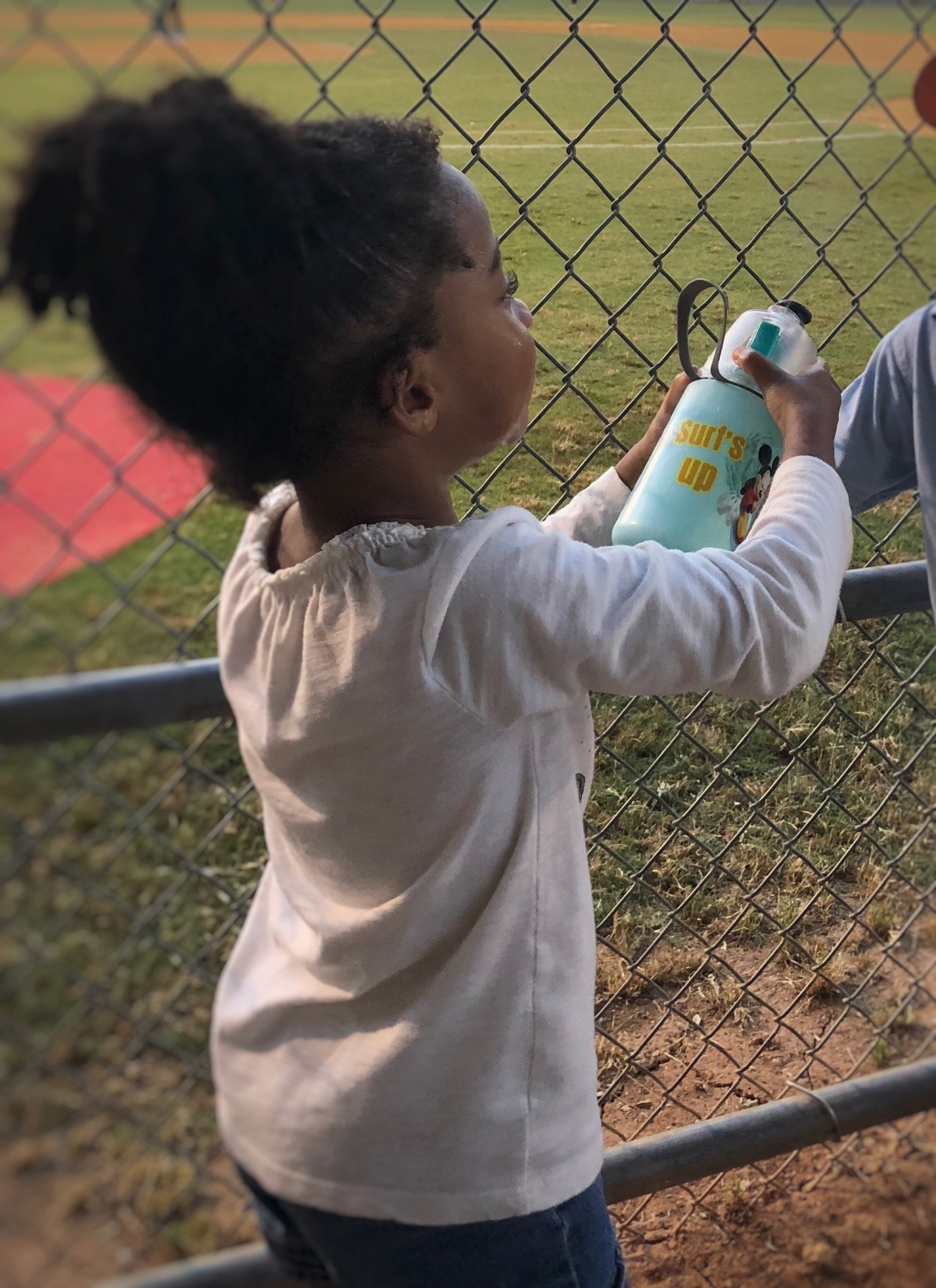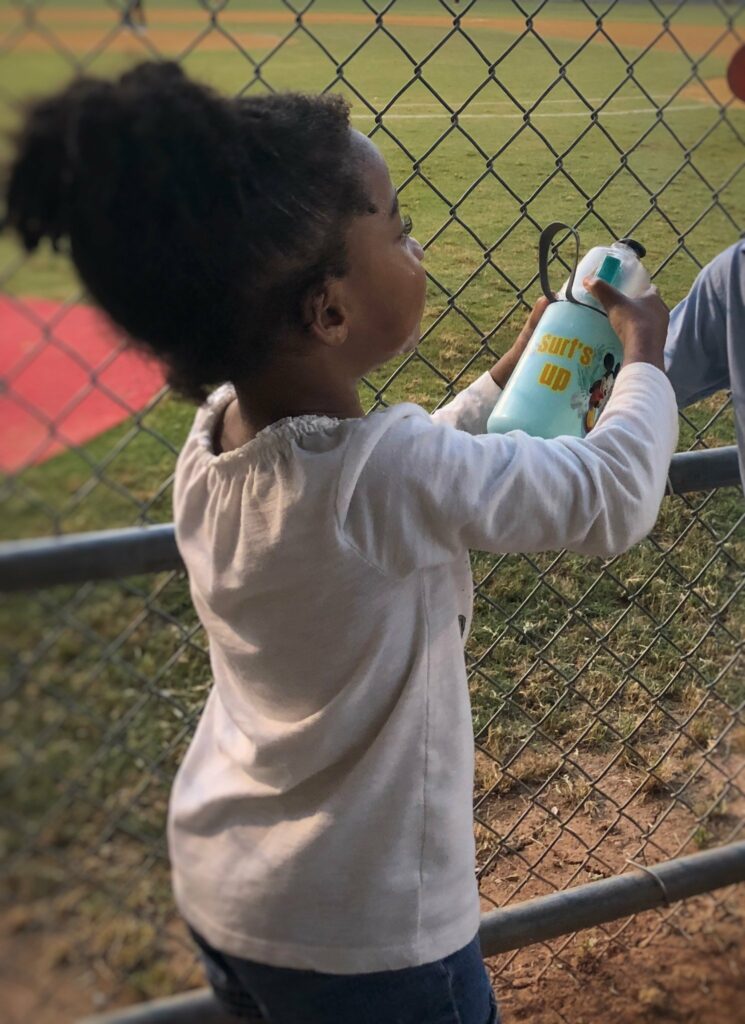 SUNSCREEN
This is one most people think about but don't forget extra (we actually used a whole bottle of spray sunscreen in 4 day on a 5 day trip!) Also make sure to have a small version to take into the parks to re-apply. Funny story… we were re-applying sunscreen in a stick form in the line for Tower of Terror and a guy asked us if it really worked. We weren't getting burned so I said "Yes". He replied, "I would do anything not to sweat as much"!!! He thought we were putting deodorant on our faces!!!!! Just in case, bring Aloe Vera for any burns!
FIND IT HERE: SUNSCREEN
Once You Are There
Plan your day with heat in mind.
Try to plan a mid-day break or book a late lunch to get an AC break. Each Disney Resort has an awesome pool! Also, there are so many great shows or inside attractions with AC!
Read: How to cram as much Disney magic into a one day park hopper ticket as possible.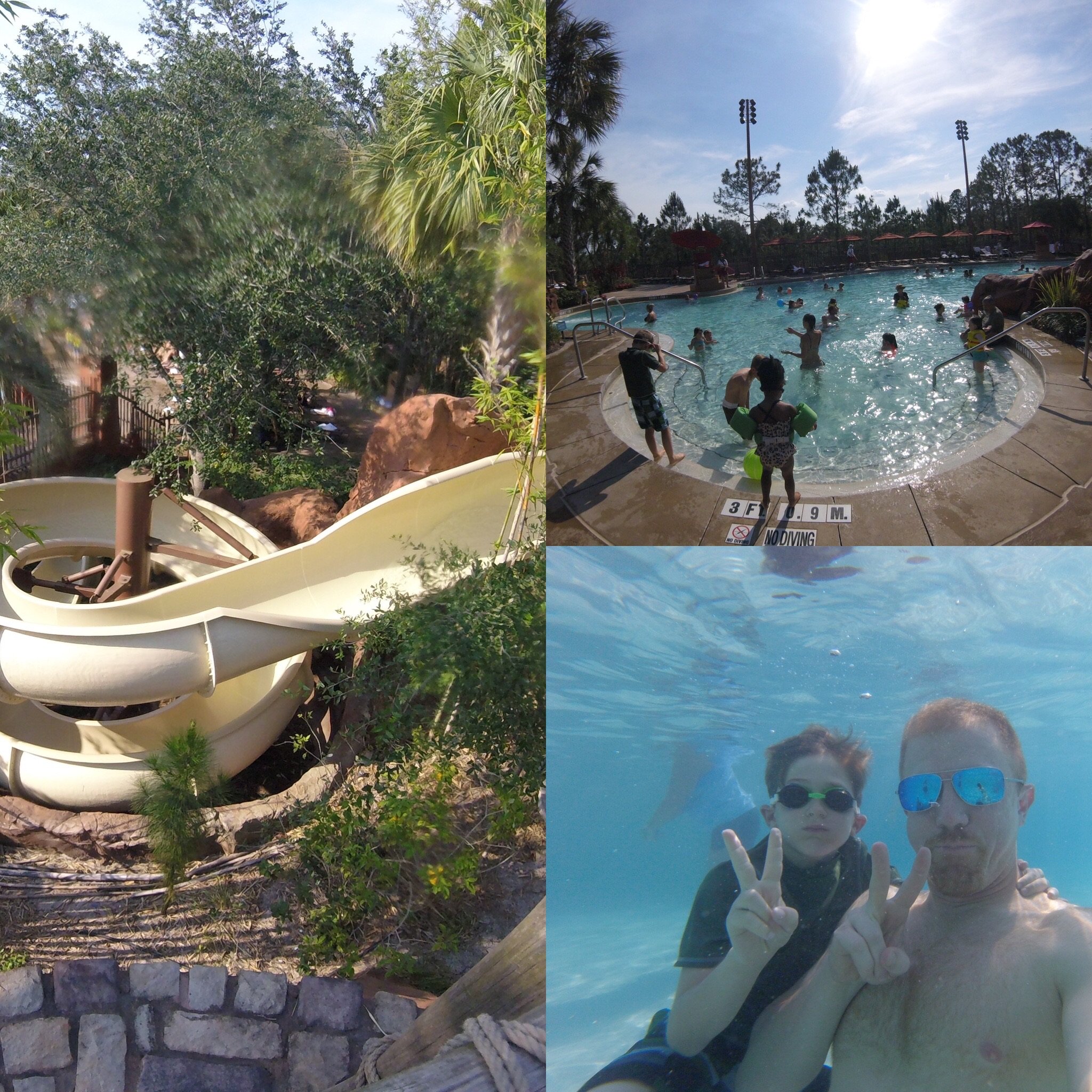 Read: How to plan a Disney vacation on a dime!
My Favorite Inside Activities:
Magic Kingdom – Dumbo Play Area and Philharmagic
Epcot – Seas Pavilion or Living with the Land (a slow boat ride that provides a seat and AC!)
Animal Kingdom – Festival of the Lion King Show & Finding Nemo Show
Hollywood Studios – Star Wars Launch Bay & Frozen Sing Along (hard to be hot when it is snowing inside!)
Stay Hydrated!
Disney will give out free cups of water but you can also bring in a refillable water bottle. Bringing a bottle allows you to have water after rides and throughout the day. I also look for water fountains and add a drink mix in to change it up.
Book Your Next Trip with Me
If you are planning a Florida trip any time of year, I would love to book your trip (at no extra cost to you when you book a package)!
Email: [email protected]
Call: 318.787.9588