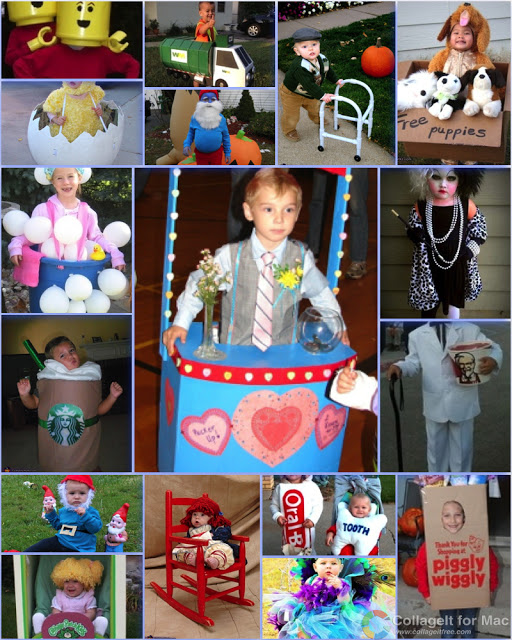 So, here are the best kids costume ideas for 2012. Sorry some of the images are missing heads, but tis the season for headless things, right?. You can check out all these ideas and more at CostumeWorks.com. They had a competition and these are the best of the submissions. They are pretty cute.
My personal favorite is the old man with his walker about 83 years before he needs one :)
A hatching chick, a Cabbage Patch Doll in a stroller (great if you want to keep your child warm), Cruella Deville, KFC's very own Colonel Sanders, A Piggly Wiggly Shopping Bag with groceries coming out of the top, two Lego brothers, Raggedy Anne, a Garden Gnome with friends, a Waste Management Trash guy, A girl in a Bubble Bath, Papa Smurf, A puppy, an elegant peacock, Starbucks, and the result of it all: a tooth and toothpaste!!
Enjoy!! Let us know who your favorite is :)
~Julia