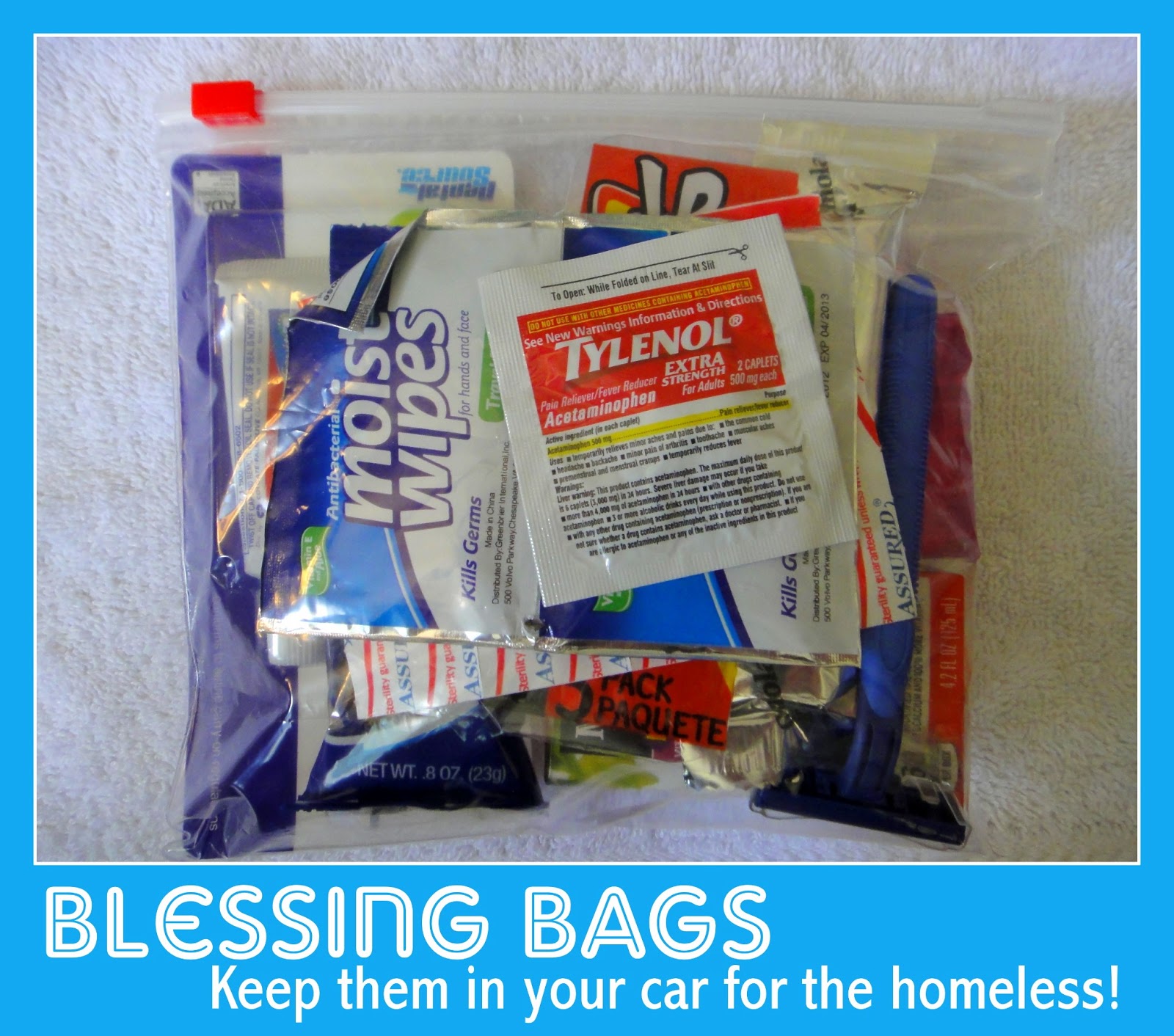 Blessing Bags
Keep these "Blessing Bags" on hand or in your car for passing along to someone in need. We live in a suburb of Detroit. Quite frequently, we find ourselves at a traffic light downtown, next to a homeless man or two standing on the corner. Have you been in this situation before?
You may feel compelled to help, and wish there was something you can do. Maybe you're not comfortable handing them money, but you feel guilty not doing something…
I first saw the idea for these "Blessing Bags" on Pinterest a while back. I just love the idea of being proactive and thinking ahead, so you are ready when you face a need! I've had this idea tucked in the back of my mind and have been looking for an opportunity to make them with a group. I organized a ladies' retreat this past weekend for our Church and our theme was on the book of Ruth. The curriculum called for our group to put together bean soup mixes for those in need, but I thought this project would make a great alternative.

What to Put in Your Blessing Bags
I purchased everything I needed for twenty-five ladies to make one bag each. I got everything I needed from Dollar Tree! Each bag came to about $3 total. I was very excited about the supplies I was able to get for my money. Many of these things you may already have lying around your home! The most costly thing that I bought was the toothpaste and toothbrush set which were $1 each. Everything else was individually packaged products that were sold in a large quantity.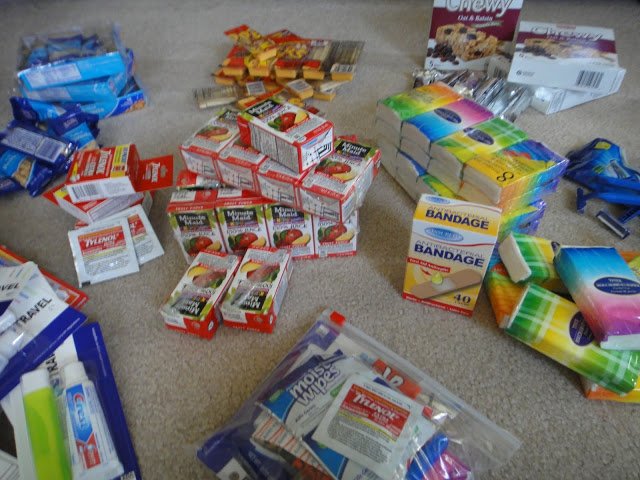 What our bags contained:
Toothbrush and toothpaste
Tylenol (individual packet of 2)
Tissues
Antibacterial wipes
Bandages
Razor
Juice box
Peanuts
Granola Bar
Safety pins
Crackers and cheese
A Gospel pamphlet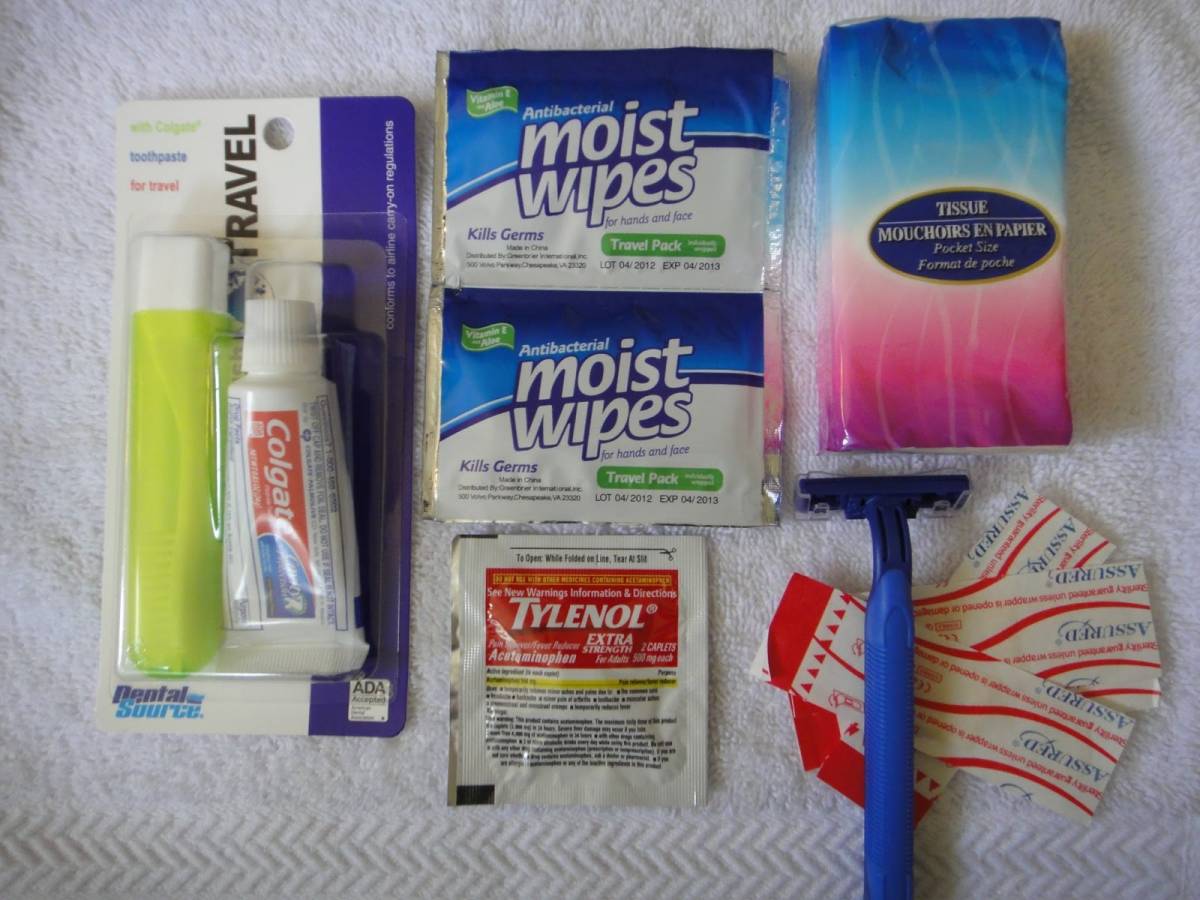 Some ideas for other things you could include:
Change for making a phone call
Socks
List of homeless shelters or food banks in the area
Deodorant
Bar soap
Mouthwash
Comb
Be sure everything you choose is safe to keep in the car! For example, you wouldn't want anything chocolate or crackers that would easily crush. After you give one out, make another to always keep on hand! These are small enough to fit into a purse. I would love to have one on me whenever we go downtown to eat or catch a game. You could even have your kids hand them out! A simple way to demonstrate kindness and teach them about giving to those in need.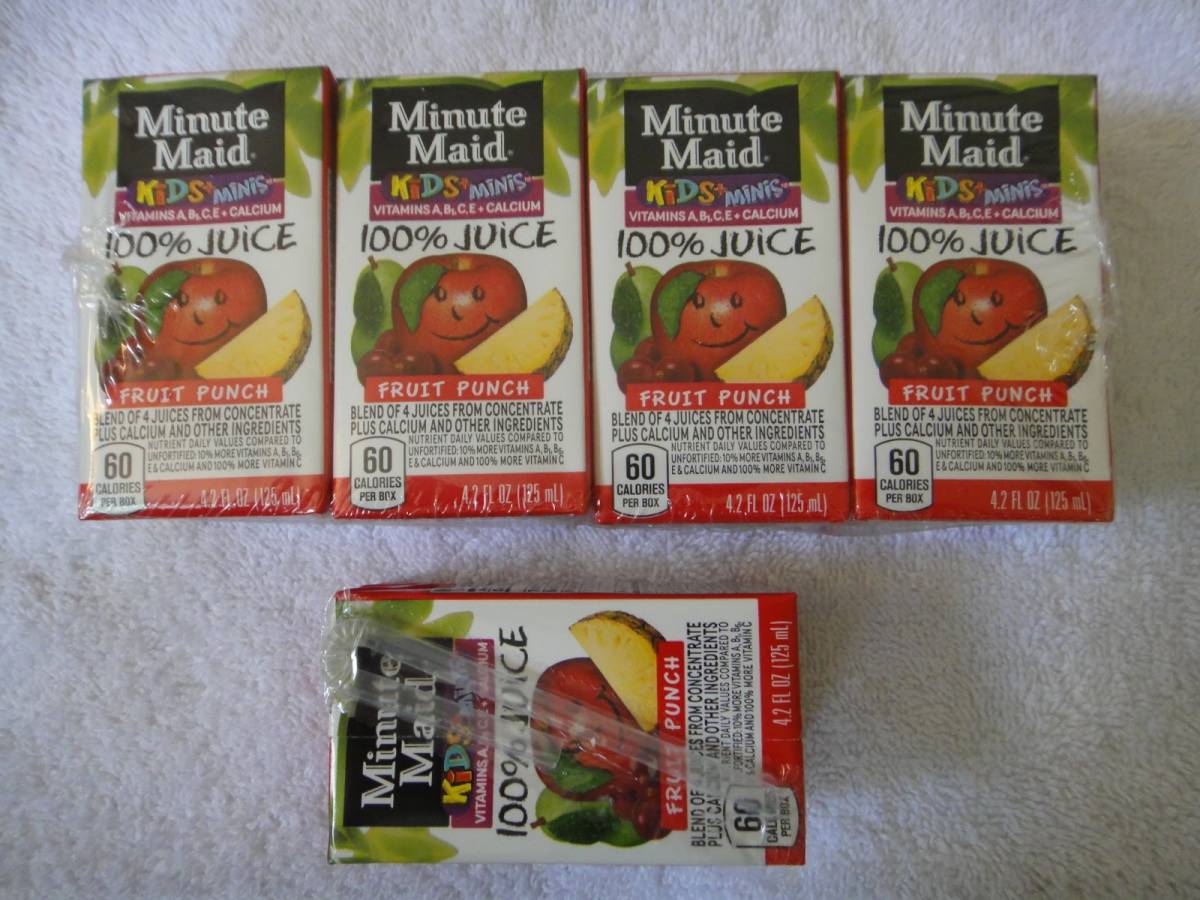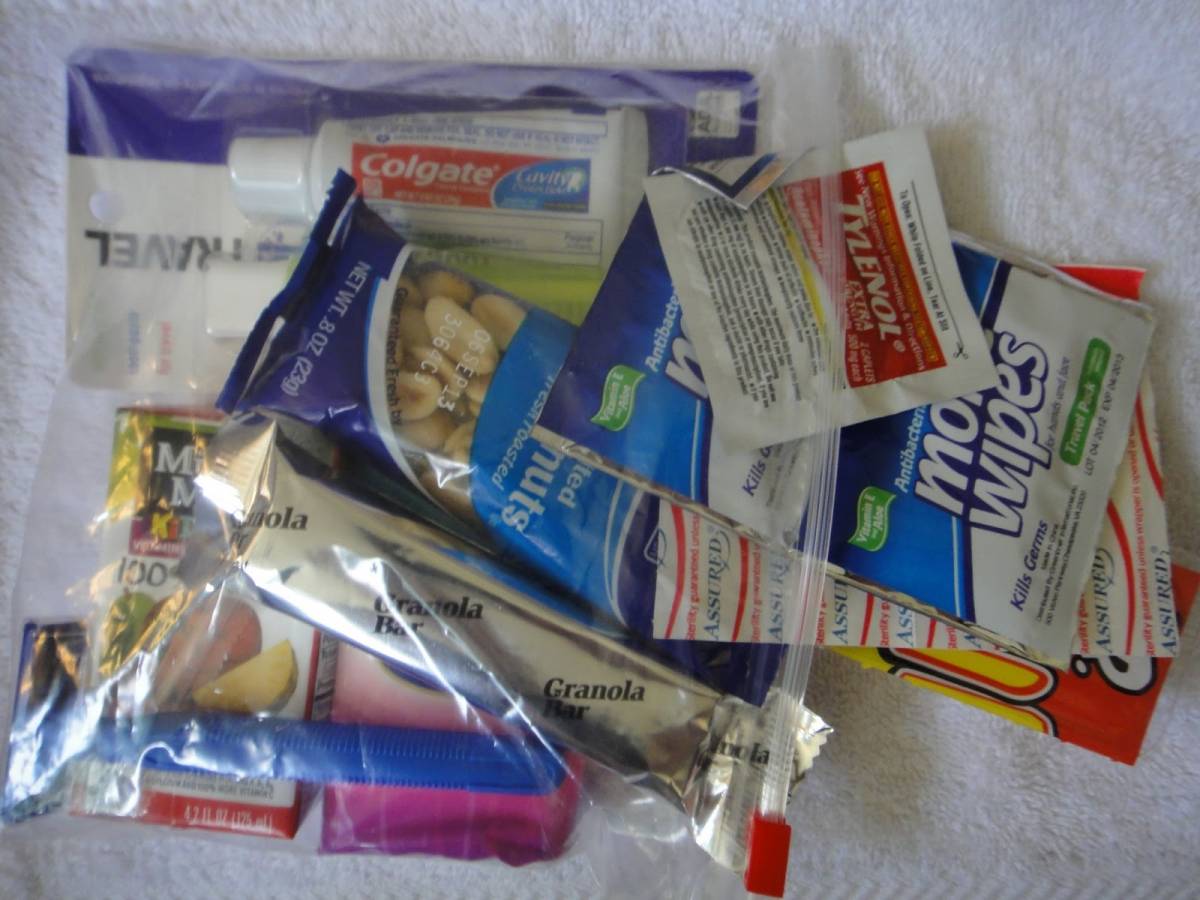 You Might Also be Interested in…
Check out the printable note cards I made to put with each Blessing Bag! You can find these note cards in my shop. GO THERE NOW!