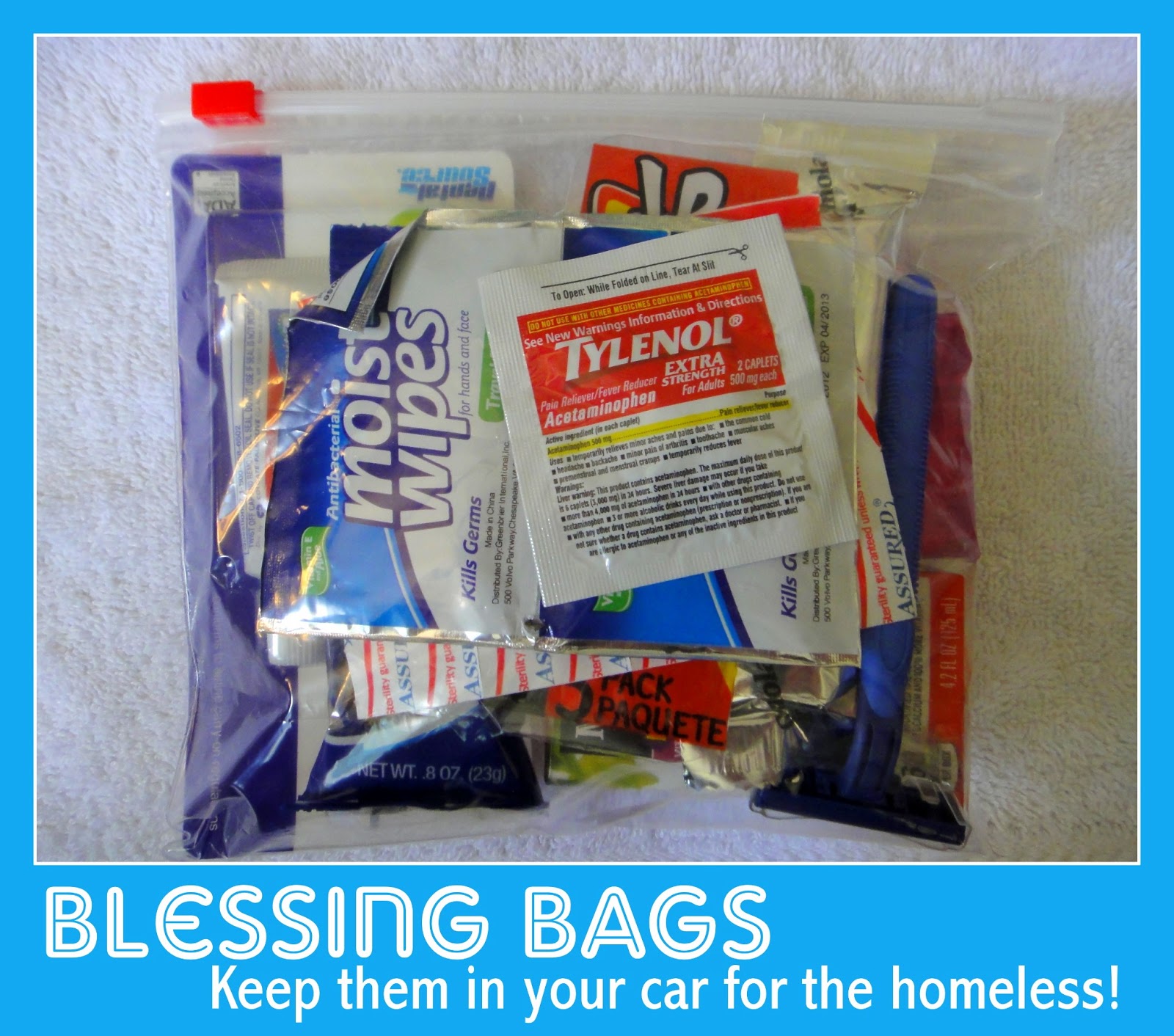 Keep these "Blessing Bags" on hand or in your car for passing along to someone in need. We live in a suburb of Detroit. Quite frequently, we find ourselves at a traffic light downtown, next to a homeless man or two standing on the corner. Have you been in this situation before?
THIS PRINTABLE IS LOCATED IN THE ARCHIVES
Subscribe now for instant access to this one, and many more
Already a member?
If you've already joined our mailing list or signed into the archives, you can access the archives HERE

Trouble remembering the password? Sign up as a new user, then follow the instructions to update your account. You'll be sent an email with the password!
I purchased everything I needed for twenty five ladies to make one bag each. I got everything I needed from the Dollar Tree! Each bag came to about $3 total. I was very excited about the supplies I was able to get for my money. Many of these things you may already have lying around your home! The most costly thing that I bought was the toothpaste and toothbrush set which were $1 each. Everything else were individually packaged products that were sold in a large quantity.
What our bags contained:
Toothbrush and toothpaste
Tylenol (individual packet of 2)
Tissues
Antibacterial wipes
Bandages
Razor
Juice box
Peanuts
Granola Bar
Safety pins
Crackers and cheese
A Gospel pamphlet