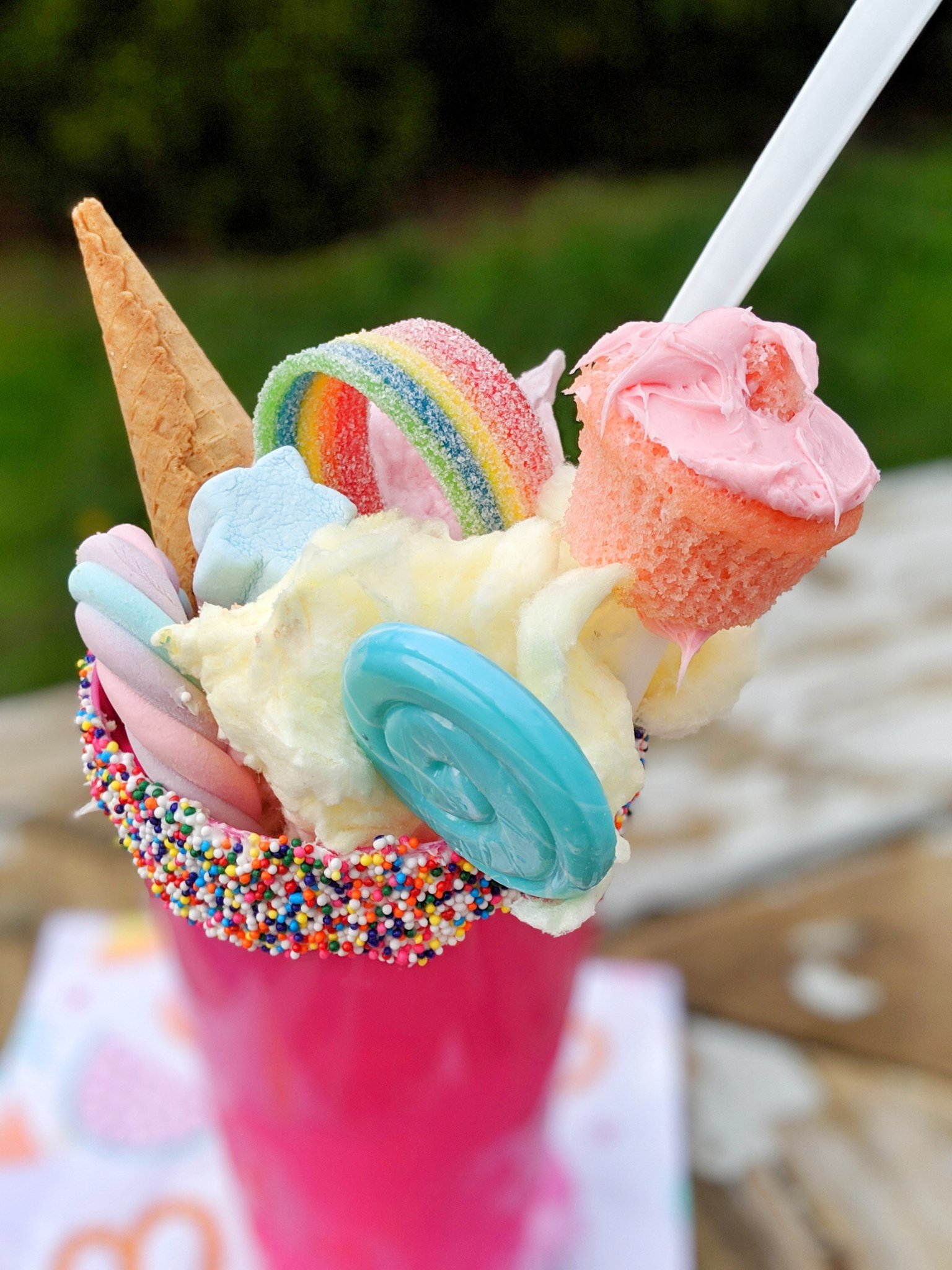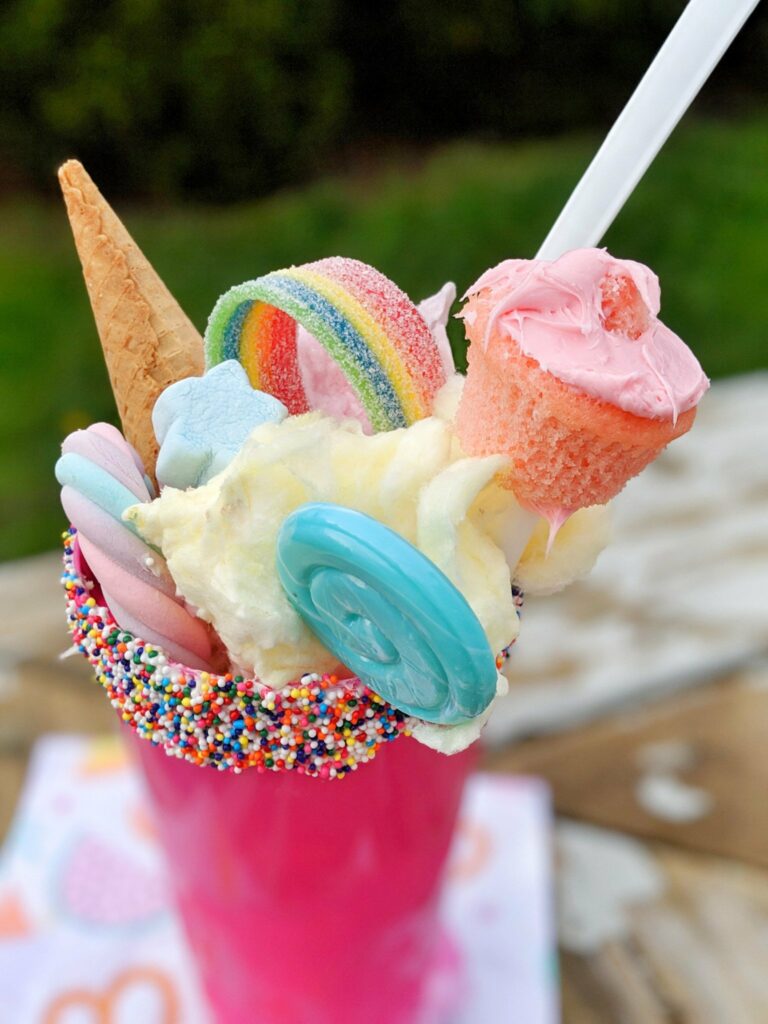 Crazy Shake Birthday Party
Get ready for the sweetest, most colorful, epic party theme ever! Have you ever gone to a restaurant or bakery and experienced the "crazy shake" phenomenon? I'm not even sure if that's the official term for them, but they're basically an over the top, sugary pile of goodness in a cup! Usually served as a milk shake, but sometimes served on top of ice cream or cake. The basic requirements are sugar upon sugar.
My sister recently put together the most amazing, crazy shake theme party for my niece. The proof is in this video and the pictures below. See for yourself!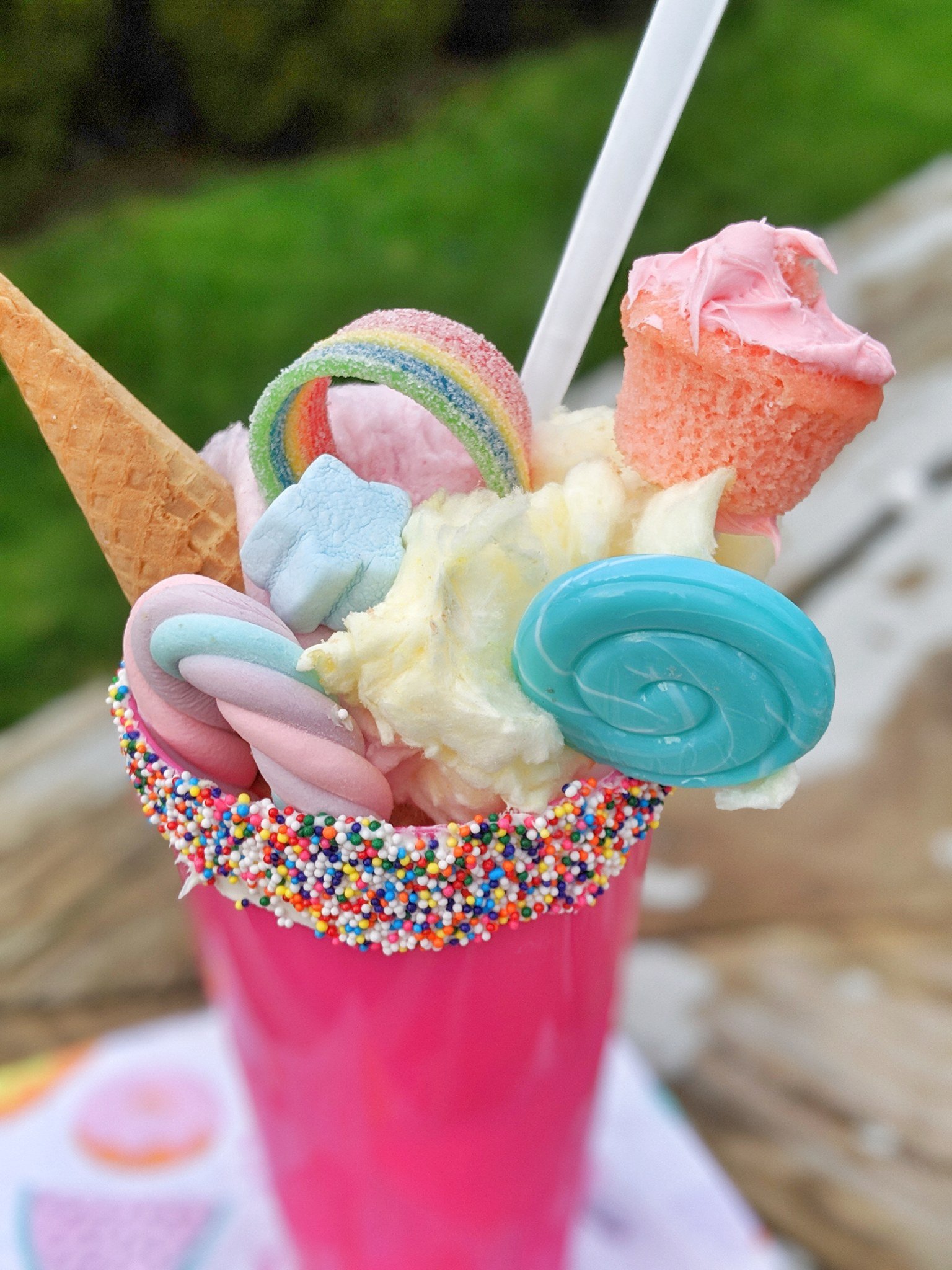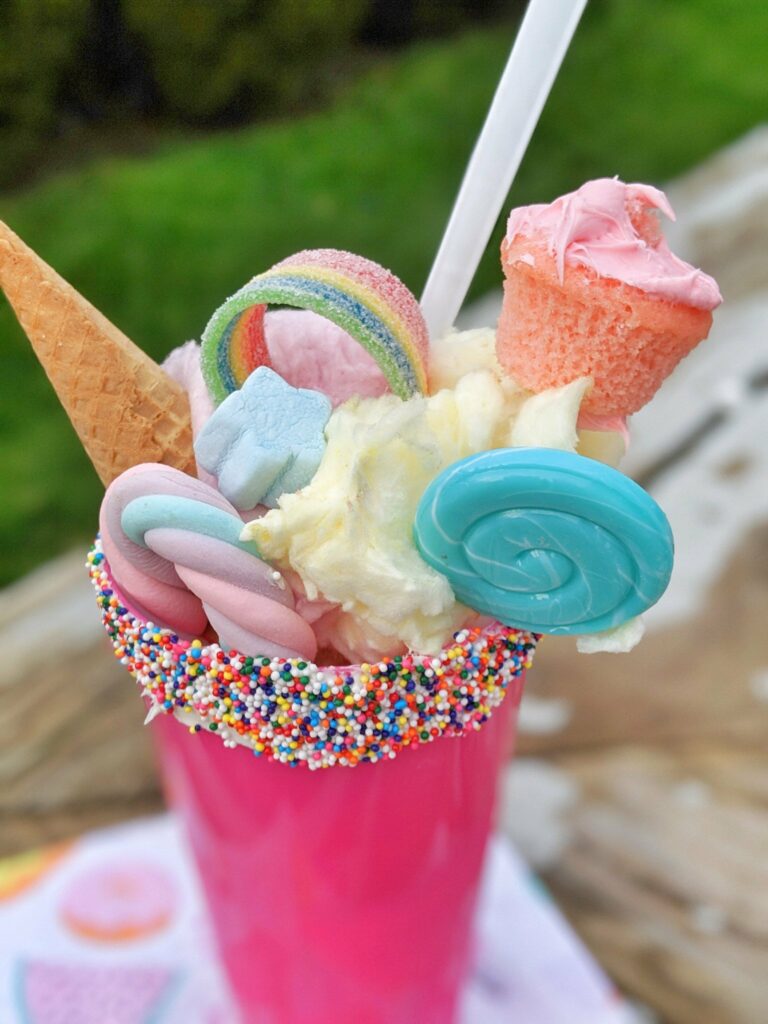 What You Need
My sister found almost everything she needed for this party from the Dollar Tree and the Target dollar spot!
Here is a check-list:
Lollipops
Sprinkles
Stick candy
Rainbow strip candy
Ice cream cones
Cotton candy
Frosting
Mini cupcakes
Straws
Long spoons
Colorful cups
Ice cream or milk shake ingredients
Assorted candy
Read: Copycat DQ Ice Cream Cake Recipe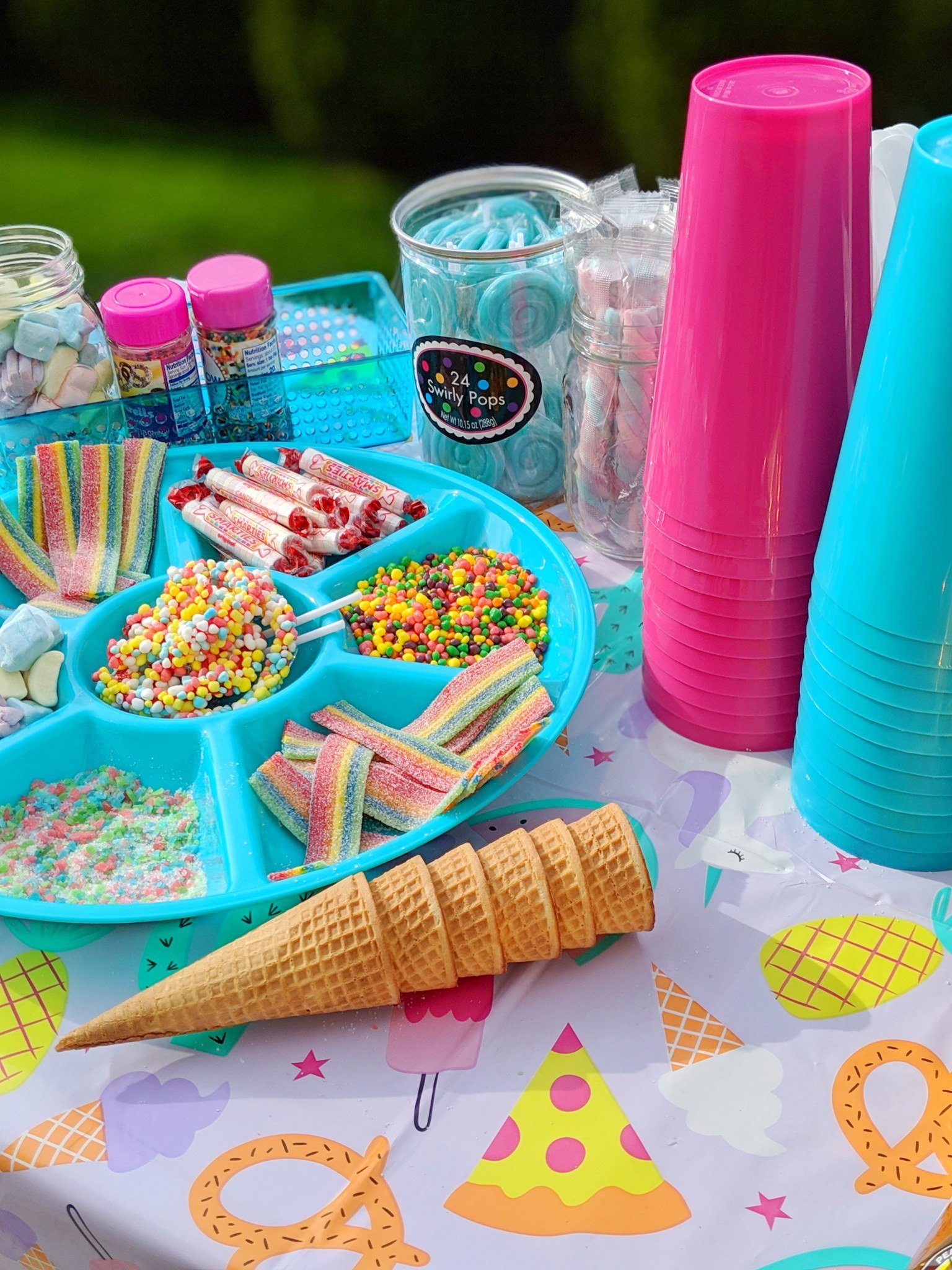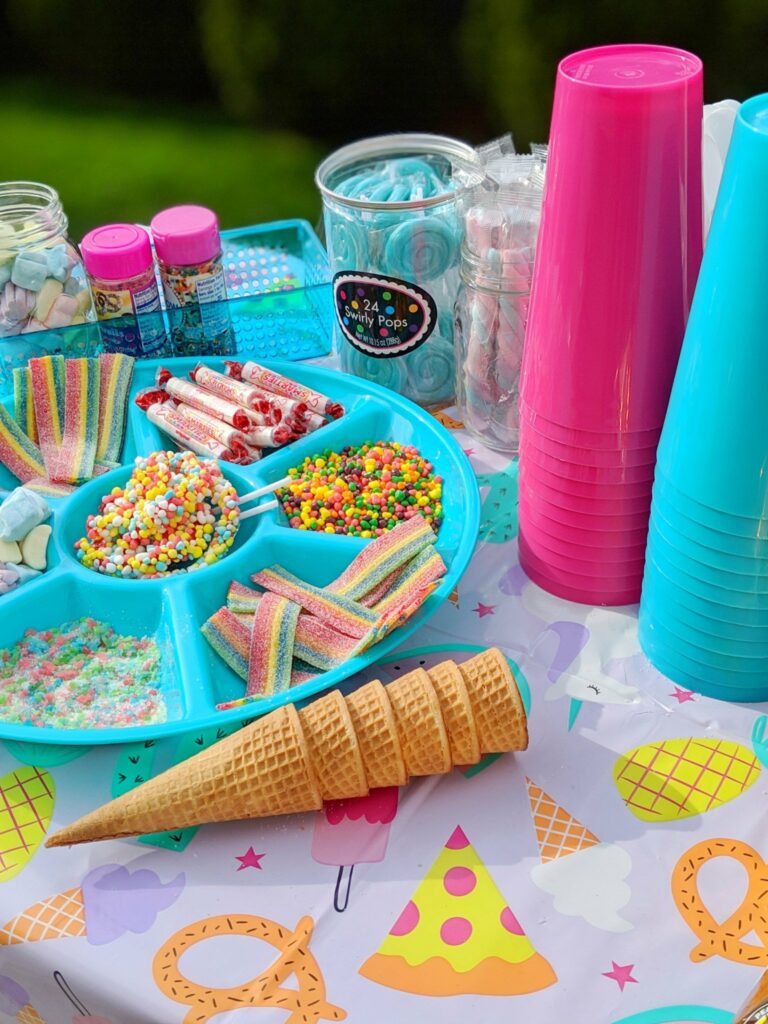 What to Do
Have your kids frost around the rims of their cups first and roll them in sprinkles. Then, fill cups with either ice cream or milkshake. The first thing on top should be your cotton candy. After that, it's up to you! We attached cupcakes to the ends of straws and poked them down into the ice cream.
Tip: put frosting on the end of your straw before poking it into the cupcake. It will stay better!
Read: Adorable Cactus Themed Baby Shower on a Budget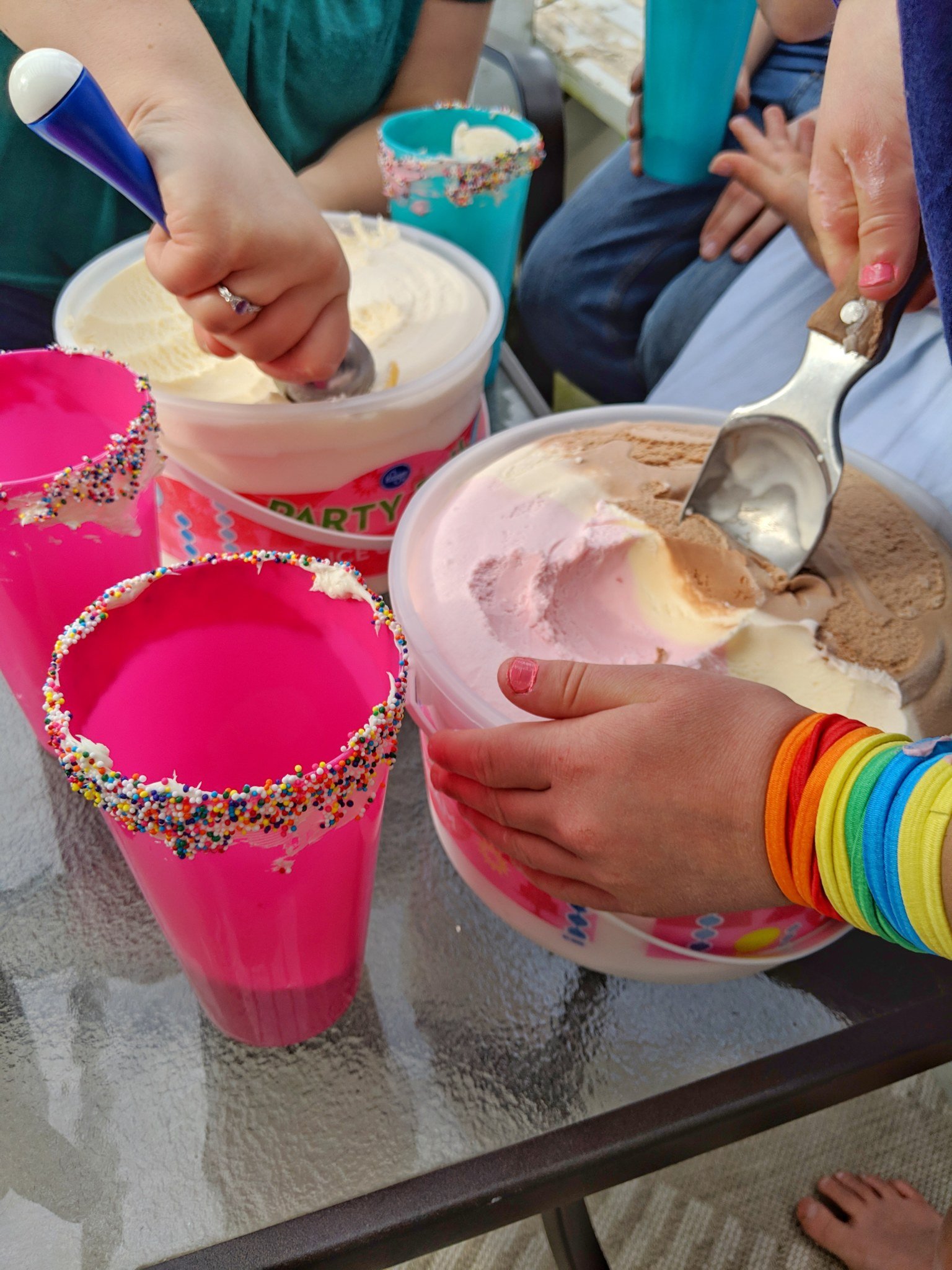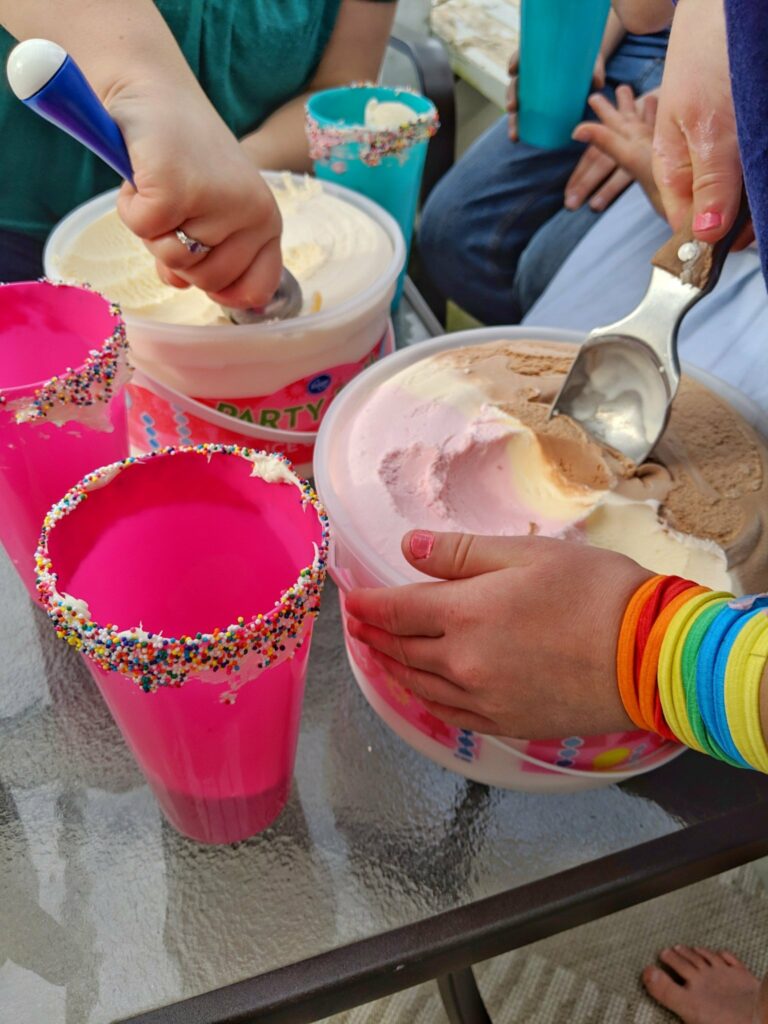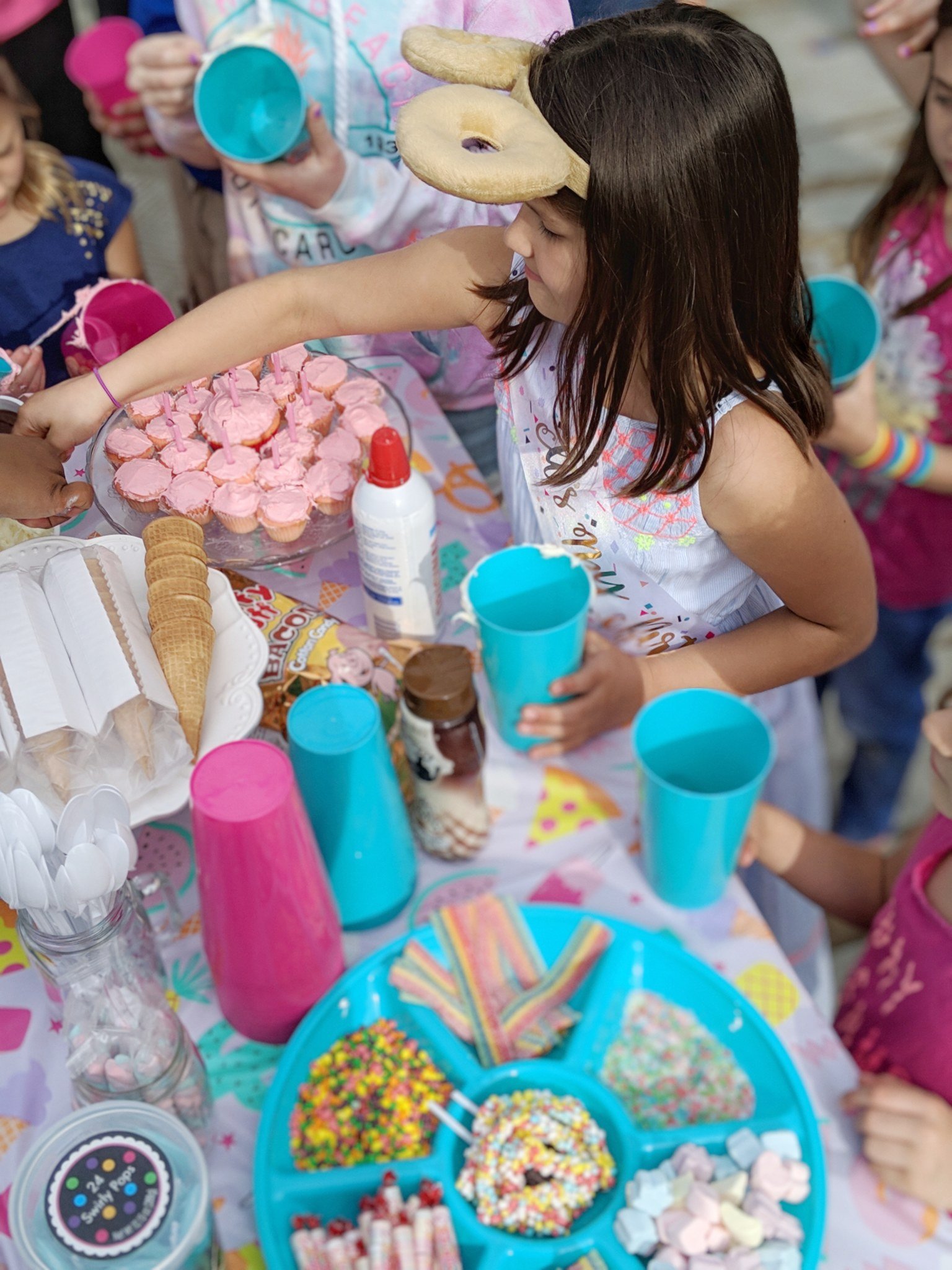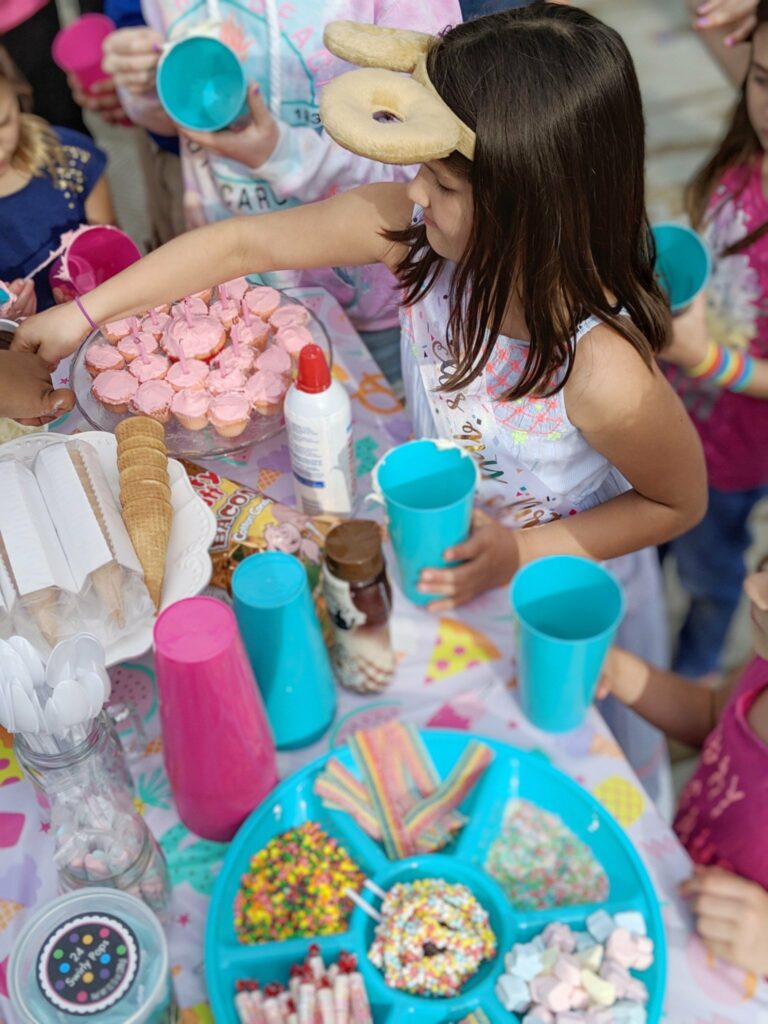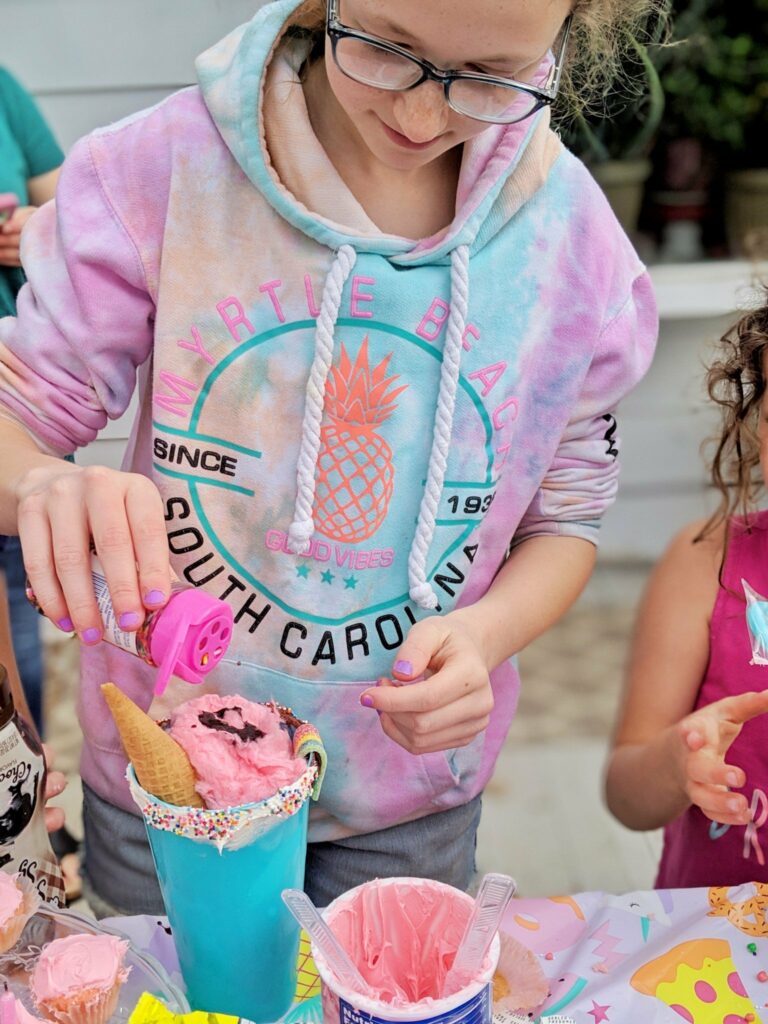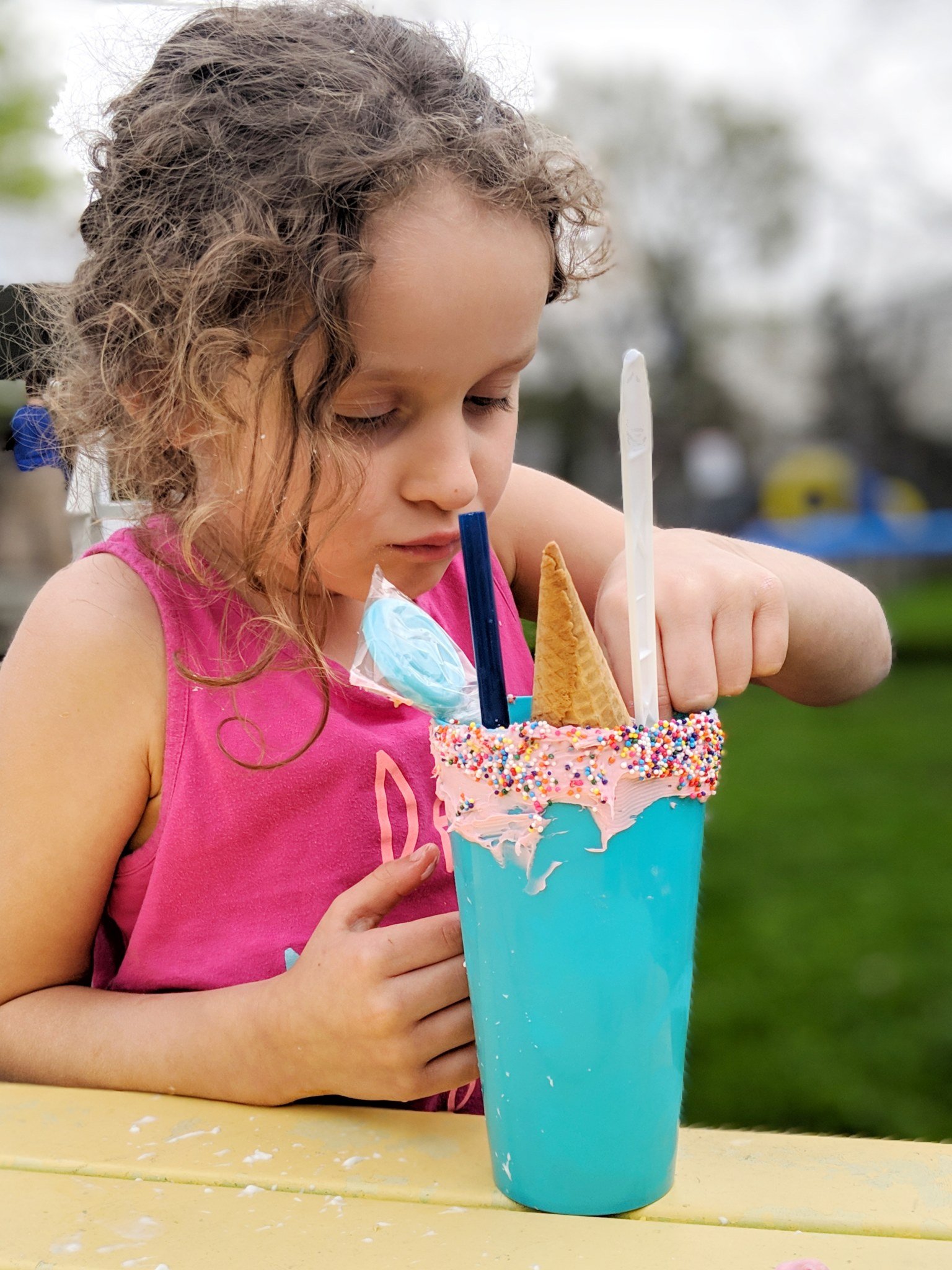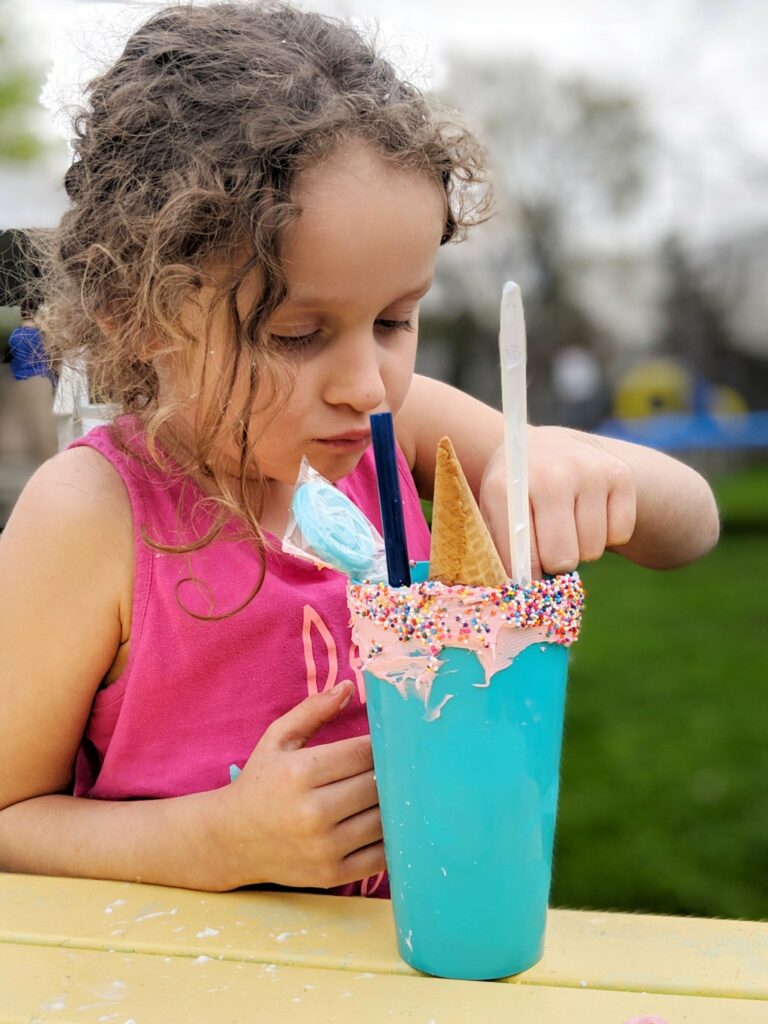 Don't forget to take pictures!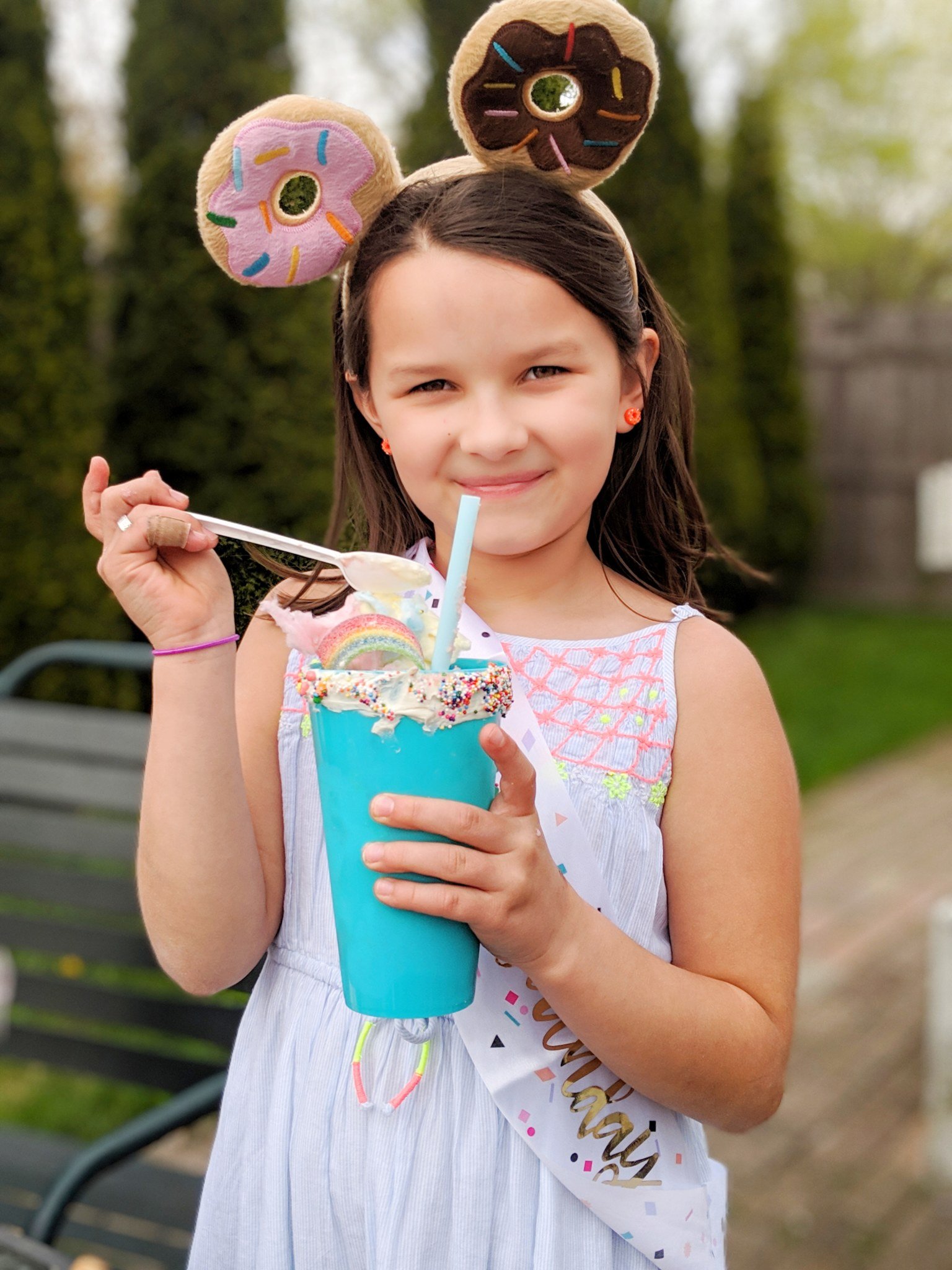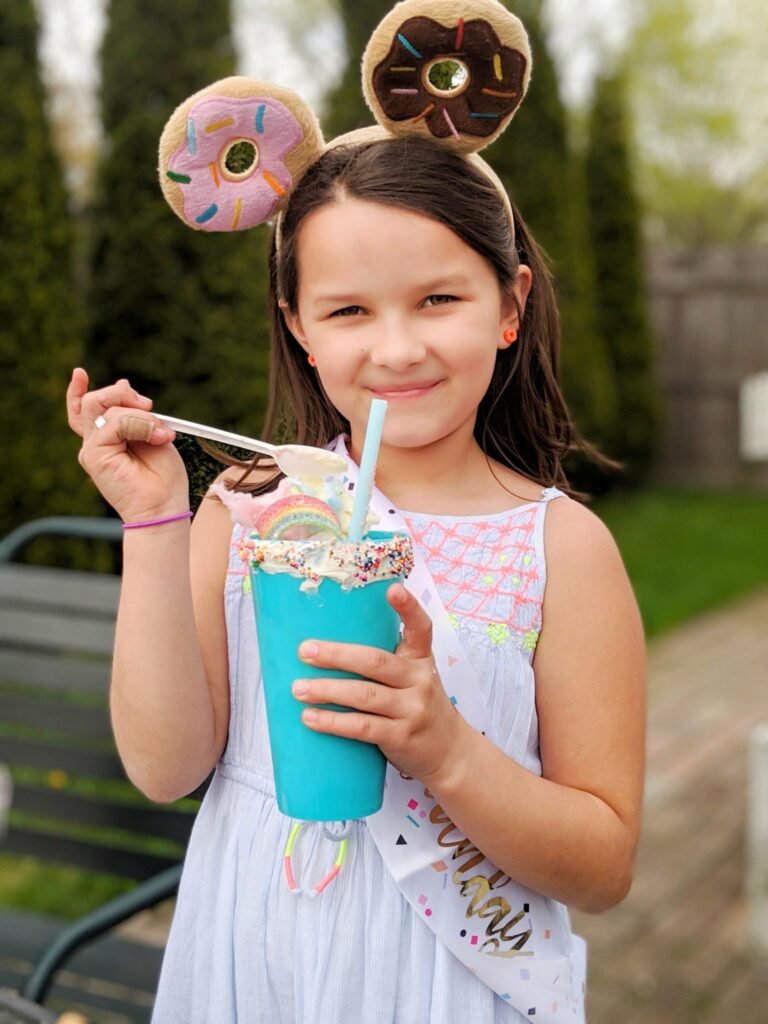 Pin-It for Later!