This is a continuation to my extremely popular post, Disney on a Dime. I'm sharing lots of helpful tips on finding discount Disney tickets, free things to do at Disney World, free souvenirs, traveling with kids, and resort hopping.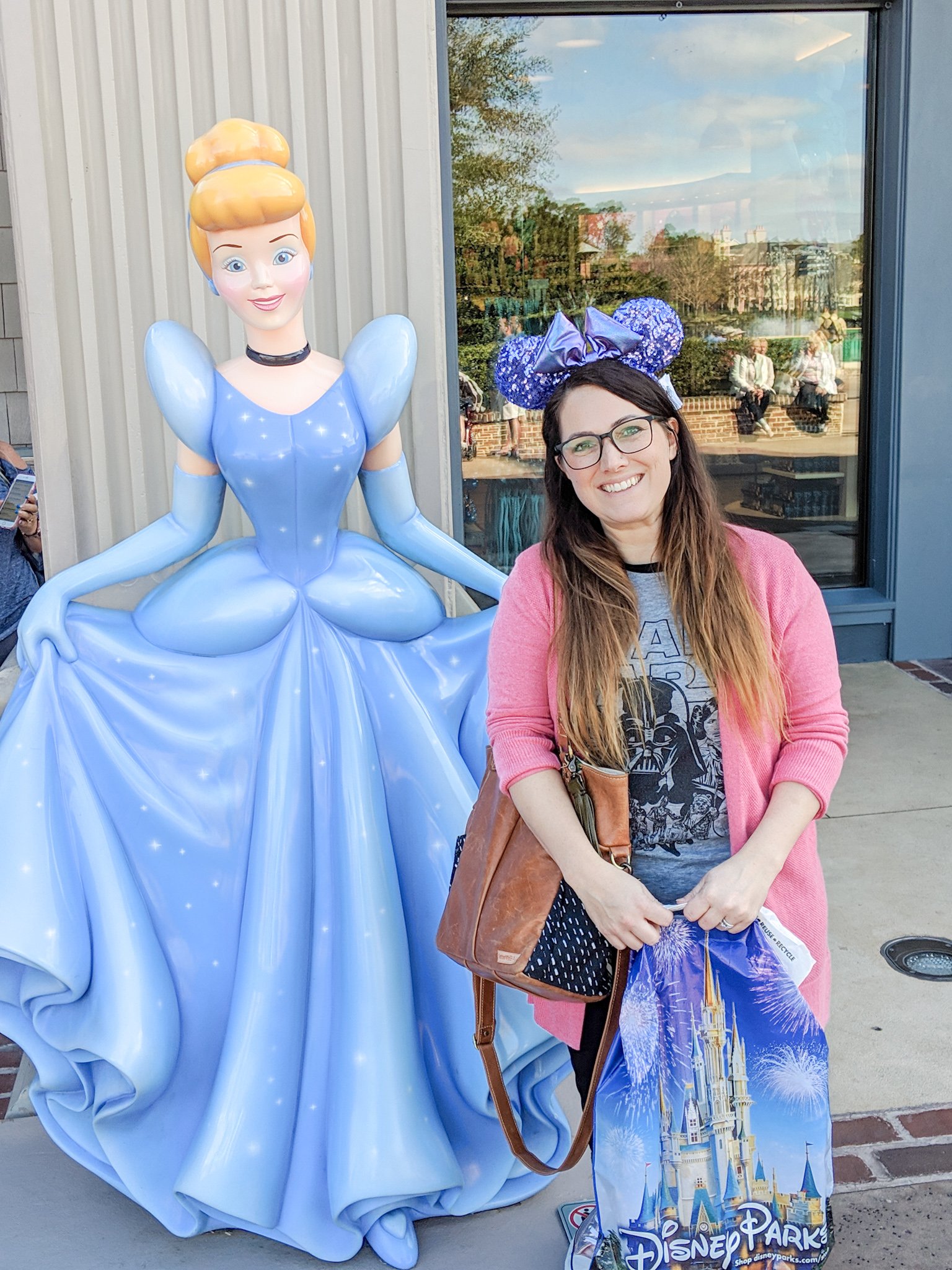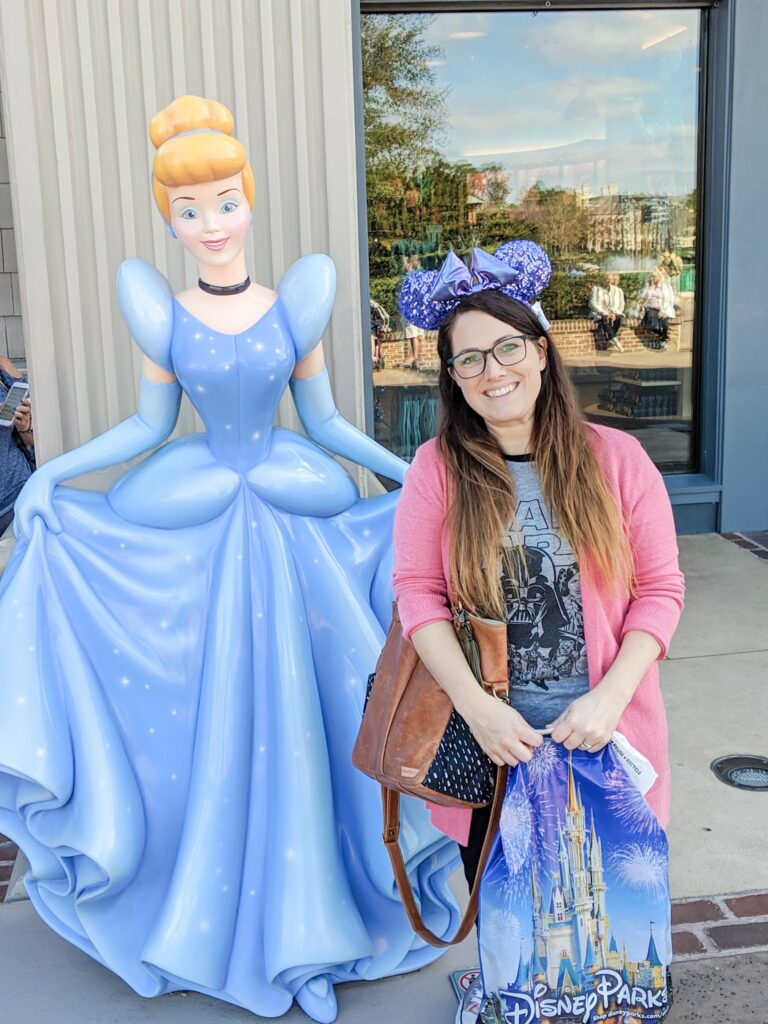 Free Things to do at Disney World
Say you're on a pretty tight budget, maybe you've driven down to Florida for a Disney vacation and are staying with family, maybe you've flown down but don't have a lot of cash left to splurge. There is plenty you can do to give your kids a taste of Disney resort magic while spending practically nothing! In this post, I'll cover some free Disney options, finding Disney theme park tickets, visiting the parks with small children and a summarized description of the parks. Happy planning!!
Read: Everything Free You Can do at Walt Disney World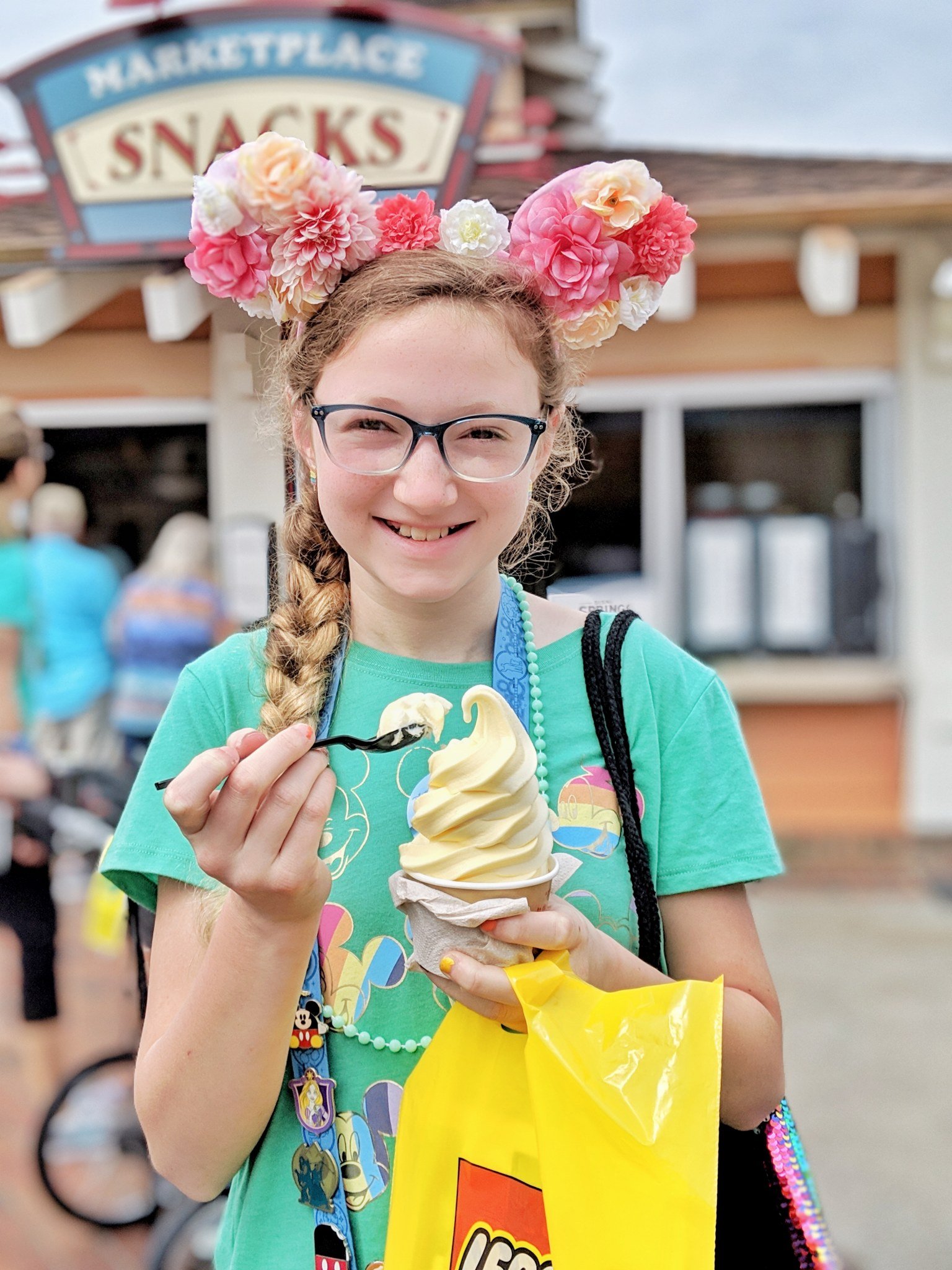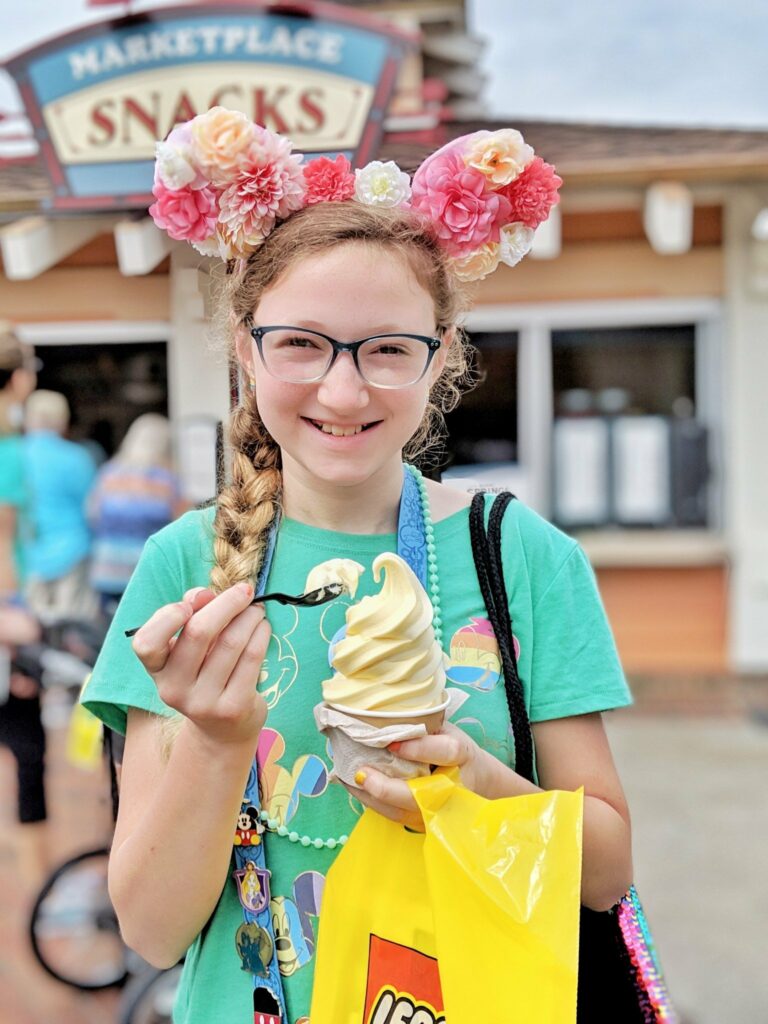 Disney Springs
The Disney Springs area is one our favorite places to spend a day while visiting Orlando. It's a great place to visit in between days at the parks. Disney Springs is also a great free option if you're on a tight budget. Here are some of the things we love about Disney Springs:
The Disney Springs area is free and open to the public with no ticket purchase necessary
Free parking
Lots of things to see and take in
Several unique Disney stores with exclusive merchandise
Hands-on Lego displays and a huge Lego store
A huge World of Disney store where you're almost guaranteed to find what you're looking for, or just enjoy window shopping
An elaborate princess makeover at Bibidi Bobidi Boutique is not free, but they will wave their magic wand and sprinkle pixy dust on your head for free if you ask!
Lots of places to eat including the Rain Forest Cafe and T-Rex
Small train and carousal that kids can ride for a fee
Free nightly entertainment and/or "dance party" for kids at the stage by the water
Boat rides from one side to the other for free when running
Splash pads – take a change of clothes or a bathing suite and enjoy the water fun for free!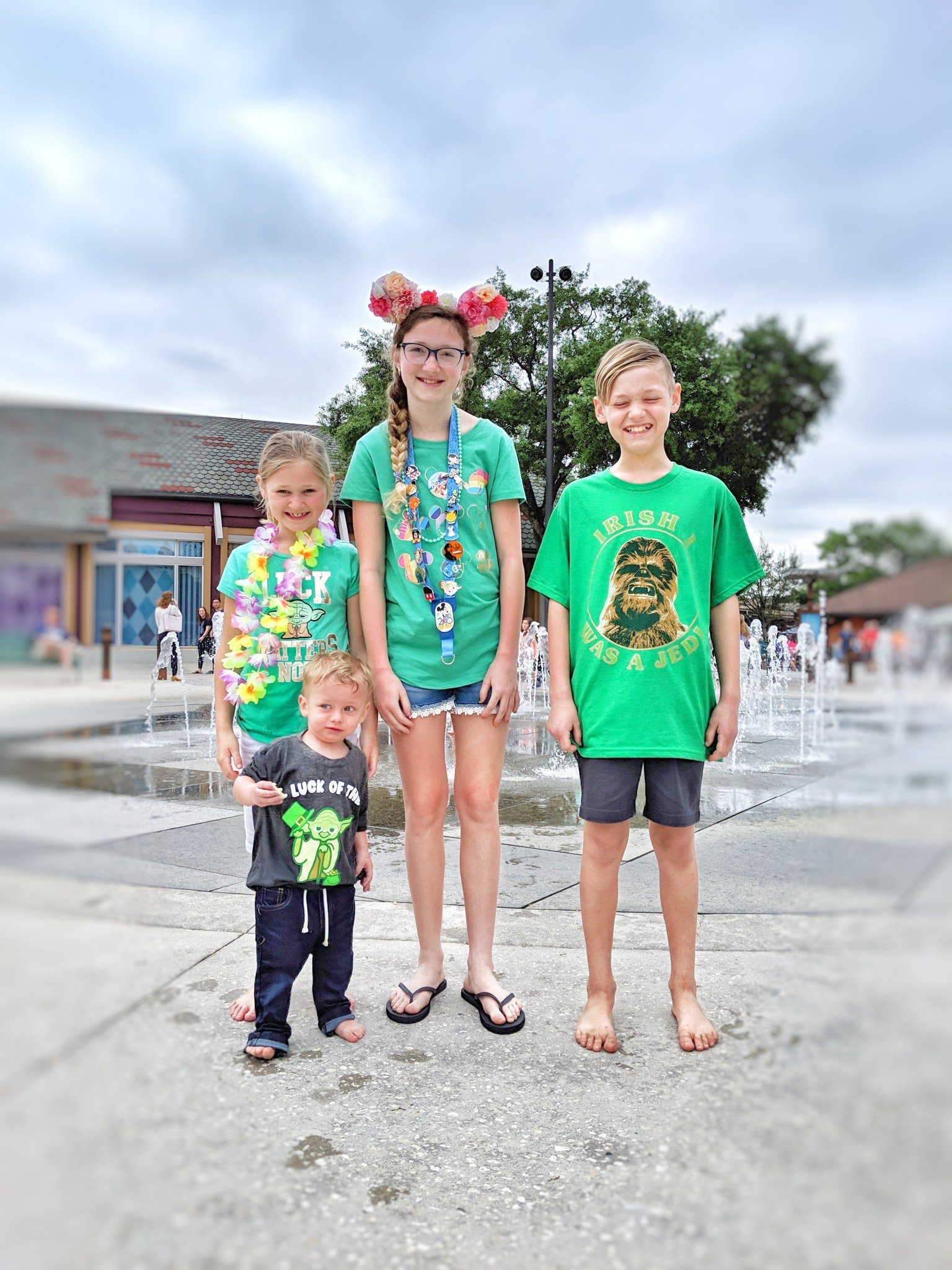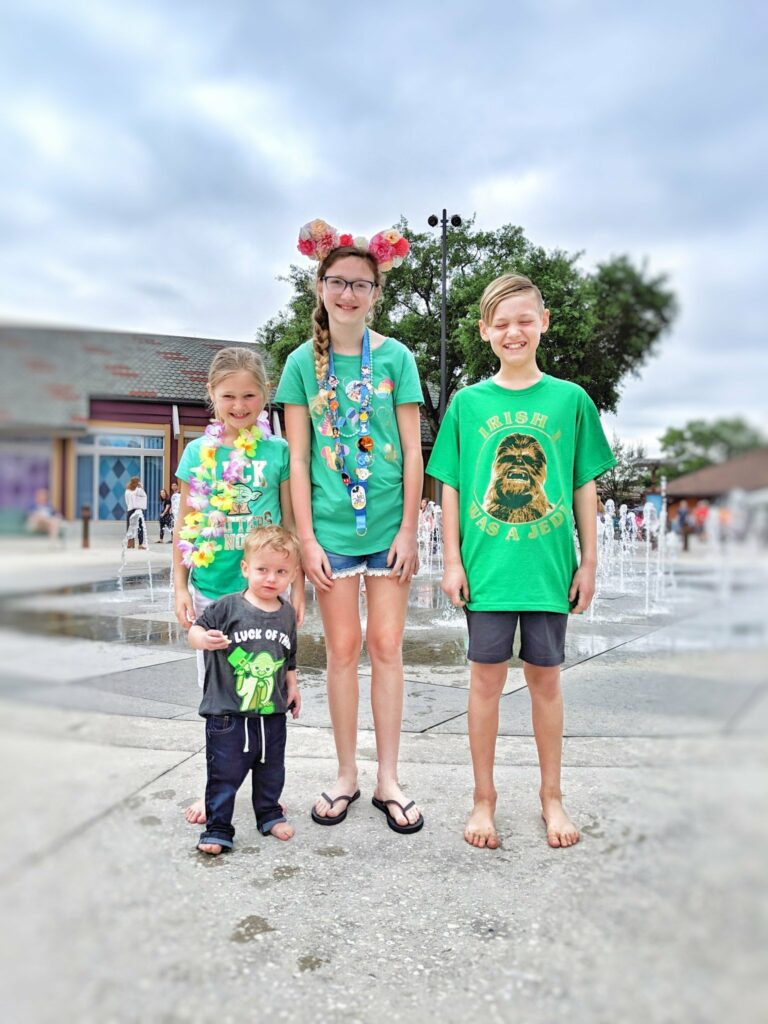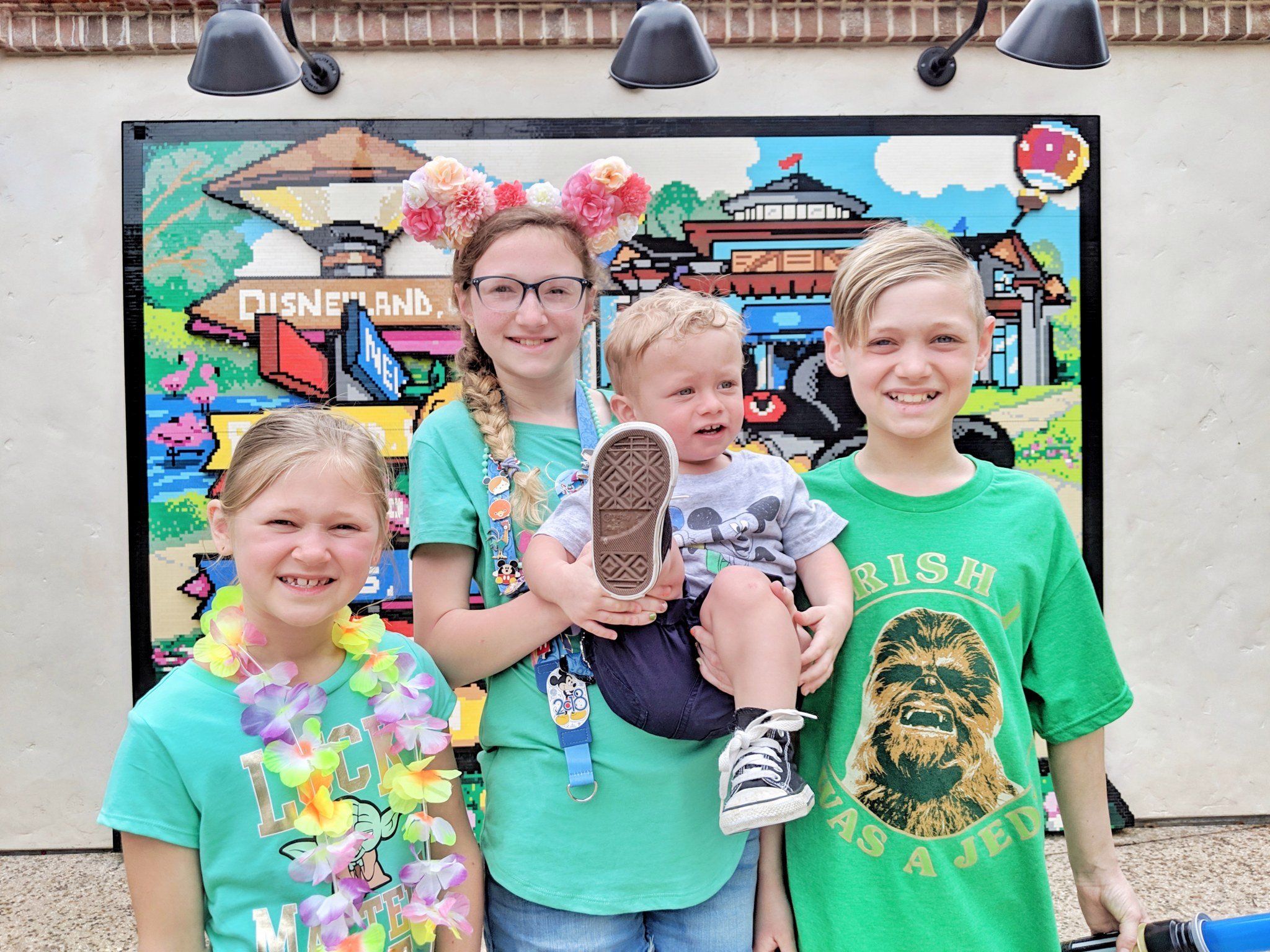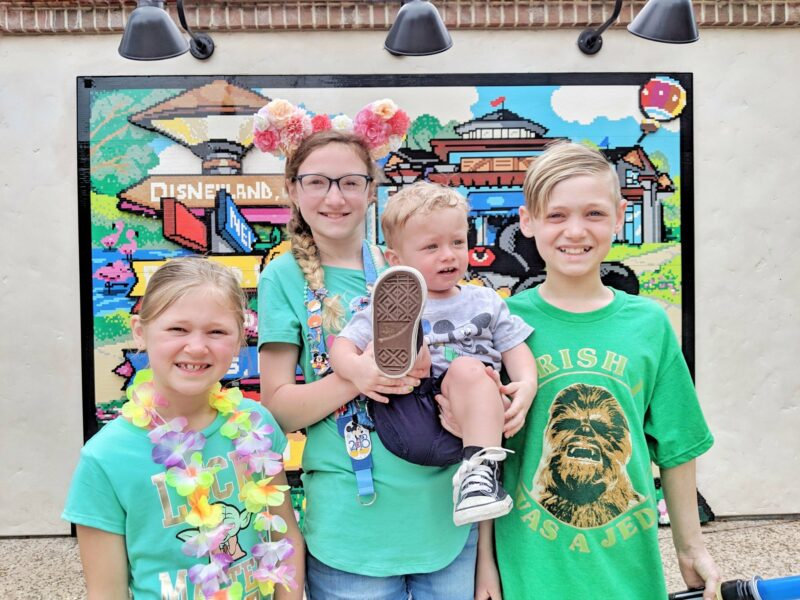 The Monorail
Monorail stations can be found at many places, including Epcot, The Grand Floridian Resort, Polynesian Resort, and Contemporary Resort. Google Disney monorail routes for diagrams and maps. Riding the monorail is free, parking outside of a monorail station should be free in most cases – most likely at a resort parking lot. You can also take a free Disney bus from Disney Springs over to a resort or theme park where you can hop on the monorail.
TIP: Plan on catching a meal or getting a drink at one of the resort quick service restaurants along the Monorail route. If you are visiting the resort to eat, you will almost always be granted entry and receive free parking. An exception to this is during peak times when resort parking lots are full.
Ride the monorail around – because it's fun! Take in the scenery out the window which includes glimpses of Epcot, the Magic Kingdom (Cinderella's castle, Space Mountain, etc), and several resorts.
Plan on going for a meal or light snack at one of the resorts. You don't have to be staying at a resort or going into a park to make a reservation at Chef Mickey's for example! Splurge on a character meal or stop in for a quick-service lunch at one of the many cafeteria-style food courts. Please note, that reservations book up way in advance! Make reservations as early as 180 days before your trip.
The Skyliner
The Disney Skyliner is the newest form of Disney transportation and the most unique! Soar over Epcot, Hollywood Studios, and numerous resorts. Riding the Skyliner is also free from any of the Skyliner stations. Like the Monorail, you will need to park somewhere near a station to catch a ride. Find a Skyliner station near the Pop Century Resort, Art of Animation, and the Riviera Resort. Parking will be free at these resorts if they are not filled to capacity and you have a good reason to be visiting (like eating a meal).
There are numerous attractions and restaurants located within the various Disney hotels. Each resort has it's own theme and décor that is really cool to see. If staying at one of these resorts is out of your price range, consider taking in a meal at one of the resort restaurants! The "quick service" restaurants are set up cafeteria-style and are the most reasonable. If your budget allows, getting reservations at a more expensive restaurant that has "character dining" is a great way to experience Disney! Character breakfasts are usually the cheaper option.
If you plan on grabbing a drink or even just dessert at one of the resort's restaurants, parking should be free!
When pulling into the resort parking lot, let the parking attendant know you are there to eat at a restaurant and they should let you in for free. This has always been the case for us, but might be dependent on the parking spaces available. If all else fails, you could park for free at Disney Springs and hop a free Disney bus over to the resort.
The Polynesian
The Polynesian is one of my favorite themed resorts at Walt Disney World! Here are a few of the things we love to do:
Walk through the front entrance into a tropical paradise and even if you are not staying as a guest, you will be greeted with an "aloha" and a flowered lei necklace!
The Polynesian also offers prime viewing of the nightly fireworks over Cinderella's castle. Sit on their sandy beach, and take in the fireworks, complete with the same musical program that can be heard live at the Magic Kingdom.
Book a meal at the Ohana or the Kona Cafe. Please note, reservations book up way in advance! Make reservations as early as 180 days before your trip.

The Contemporary
Offers a great view of the castle from their balcony on the floor directly bellow the monorail station.
Book a meal at Chef Micky's for a character dinning experience without having to purchase park tickets. Please note, reservations book up way in advance! Make reservations as early as 180 days before your trip.

The Grand Floridian
A beautiful hotel to stop in at. Not much to do for free, but if you're willing to put out money to eat, it's a very nice place to have breakfast, lunch or dinner.

The Animal Kingdom Lodge
A highly recommended stop! If you're staying at a value resort, this is a fun place to visit for a change of pace. Eat at their "quick-service" dinning room, the "Mara." The African Stew is amazing!
Take it all in, go for a walk around, it's huge! Straight out back from the main entrance is an entire African savannah, complete with viewing areas. You're guaranteed to catch Giraffes, Zebra, maybe an elephant and all kinds of birds and flamingo!
The Animal Kingdom Lodge also has a very nice play structure and on certain nights, they have a camp fire going where you can roast s'mores.
Disney World Tickets
Keep a watch out for Disney promotions and special offers on their official site Disney Parks. Free tickets or deep discounted tickets only really exist as part of a large package deal. So, if you're planning a cheap trip, you may be out of luck.
Read: How to Plan a Disney World Vacation for Under $1,500
Years ago, they ran a promotion that if you came on the day of your birthday, it was free! I went with my daughter and parents that year and my mom got in free. She also got a button that said "it's my birthday" and every Disney crew member greeted her throughout the day with a birthday hello. One year, Disney ran a volunteering promotion. My husband and I signed up on their official site to volunteer at a food bank in our area, for a few hours. We were sent free tickets and when we got there we had buttons that said "I volunteered!" These types of promotions are incredibly rare, generally announced at the beginning of the year, and do fill up fast. For example, the volunteering promotion was for the first million people, and we got in right at the end as it filled up by late February!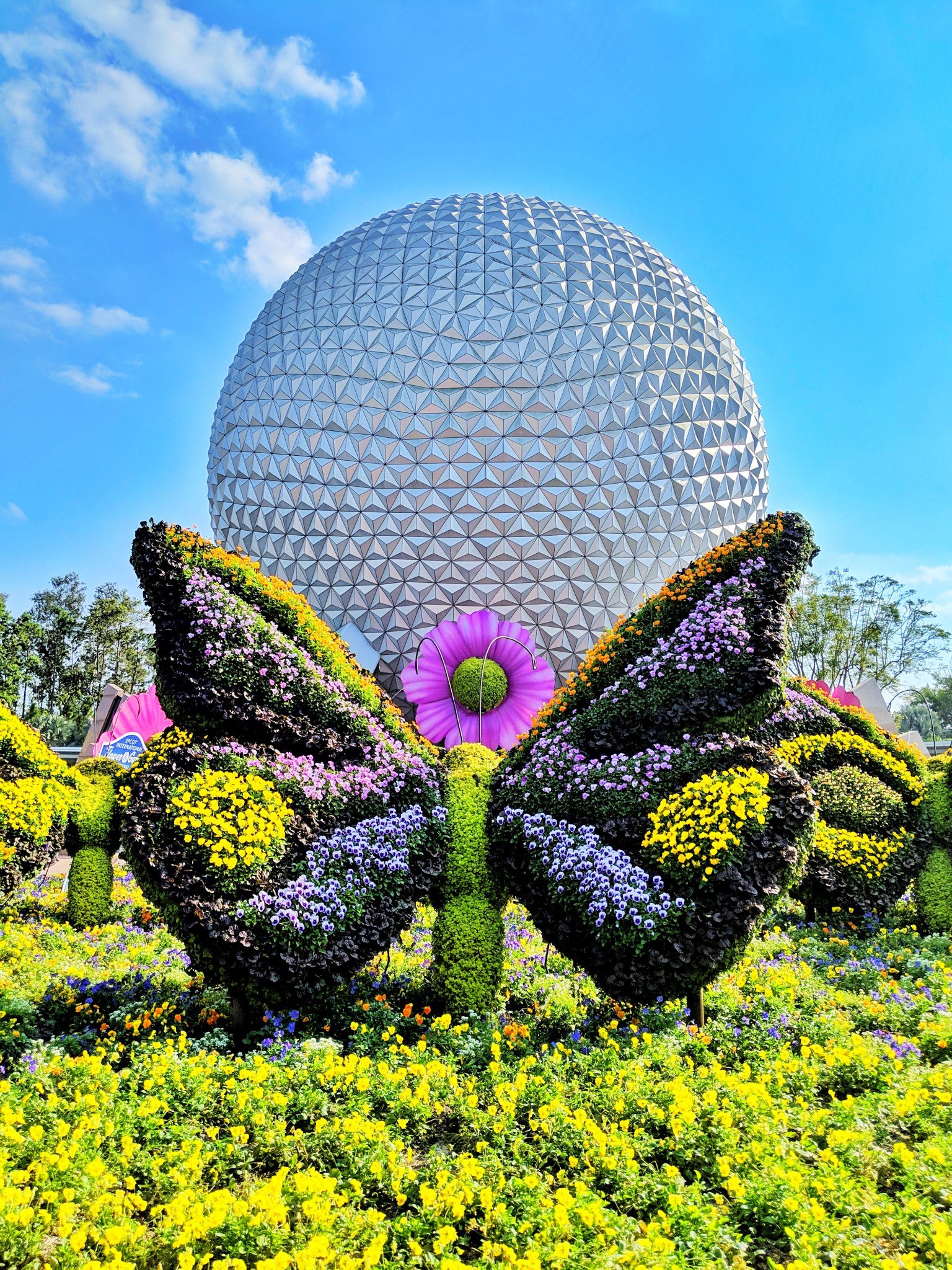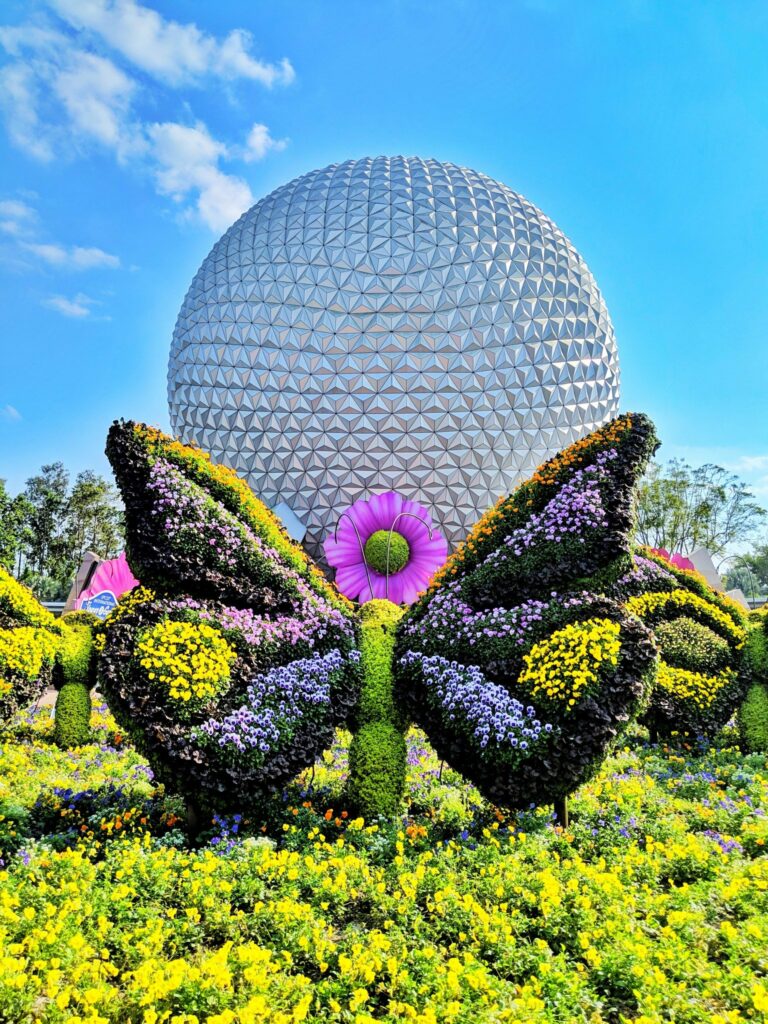 What Not to Do
Buying tickets on ebay or craigslist is a risky move. There may be no way of telling if the tickets are legit or active. Once used or activated, Disney now links your fingerprint to a ticket so it cannot be passed on to another person! Tickets also expire after a while unless the "no expiration" feature was paid for.
Places to Check for Discount Tickets
Undercover Tourist is an official spot for discount tickets. Disney usually offers pretty good military incentives and discounts which can be found on their official site. Mouse Savers is a good place to go when planning your Disney World vacation, for info, tips and advise on discount tickets. AAA may be able to get you a discount on a multi-day pass. Florida residents can only get discount tickets for themselves that are non-transferable. The only exception to this is that Grandma and Grandpa may buy Florida resident-priced tickets for their grandkids under 18 years old.
My Rank and Comparison of the Parks
I am now entering controversial waters! Everyone has their own favorites when it comes to the different parks. I usually encourage first-time-Disney-guests to choose the parks they visit based on interest. Is your family into thrill rides, or shows? What characters do you most want to see? If you're planning a trip on a super small budget, you may only want to go into one park.
If you can't choose just one park, you might want to read my post: Disney World in One Day
If you can afford multiple days, Disney makes it worth your while. You will find that the more tickets you buy, the cheaper they become per day. Otherwise, here are some tips to help you choose the park that is right for you: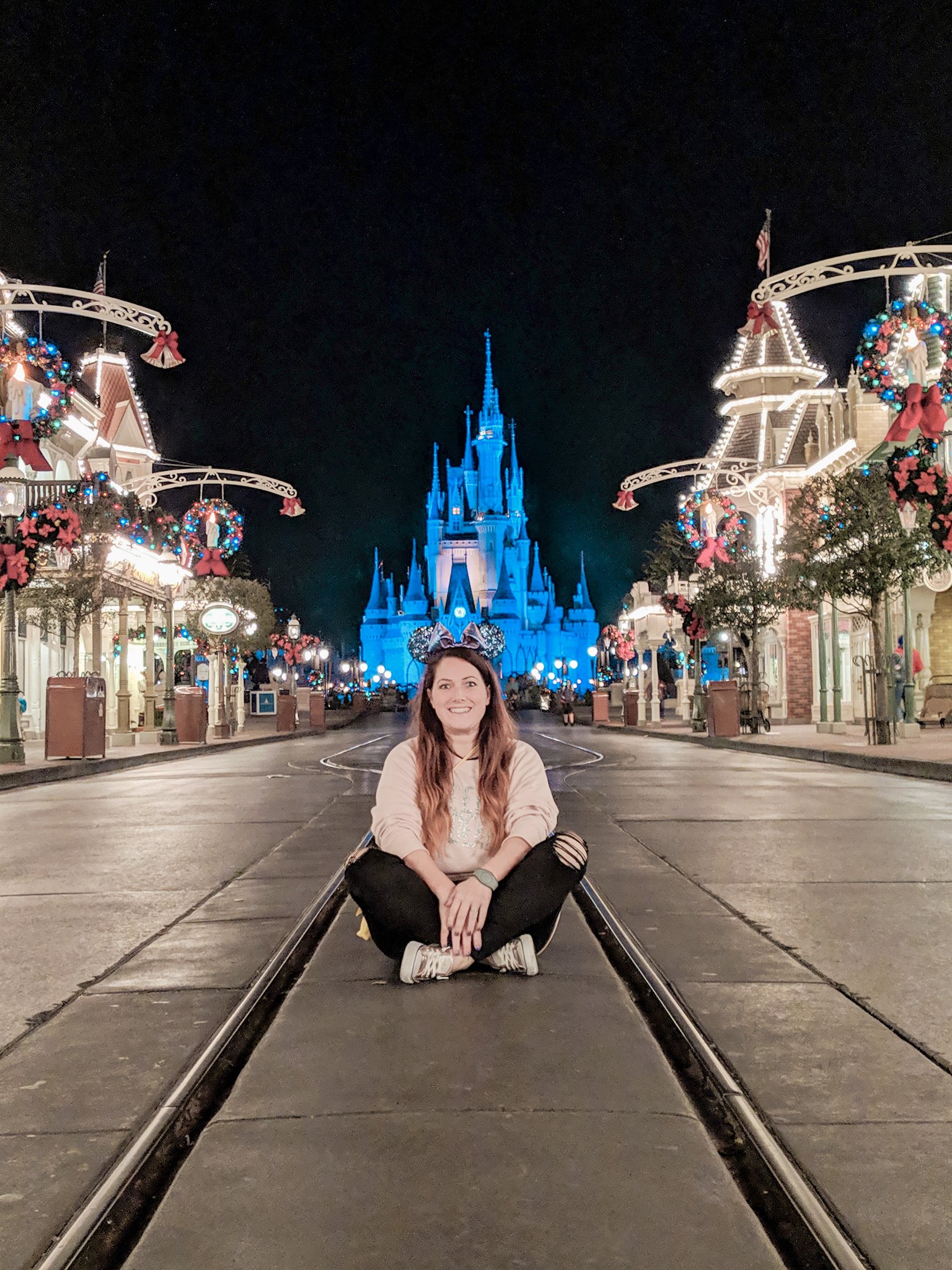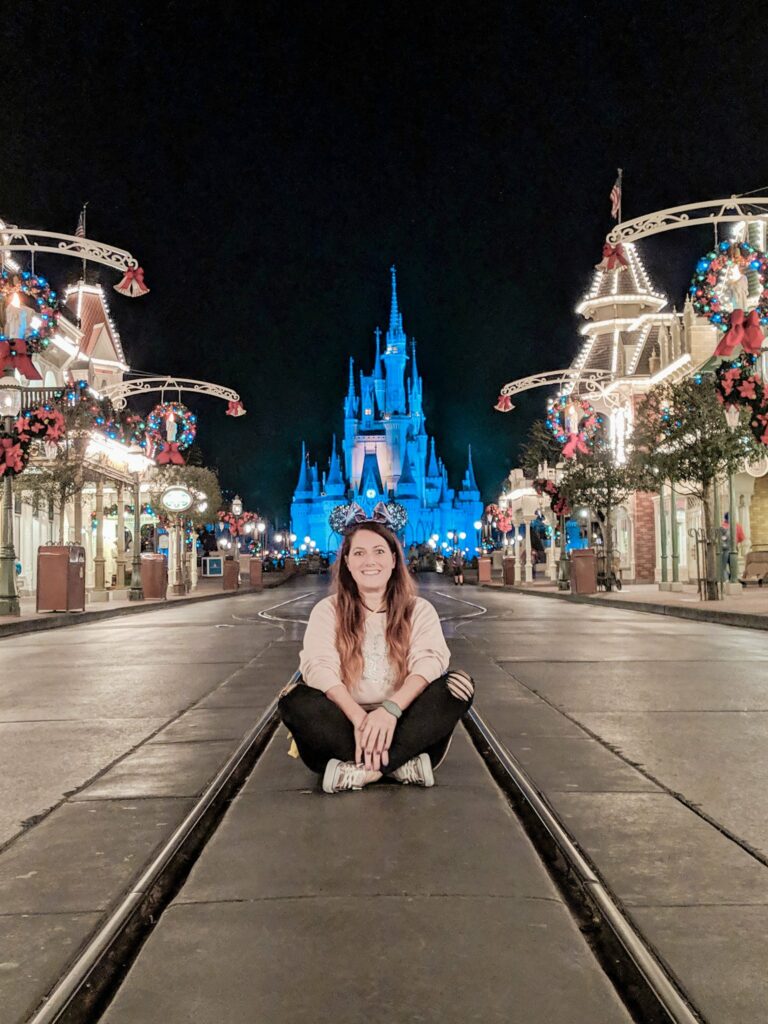 My Suggestions
Personally, if I were doing 2 days I would do a day at the Magic Kingdom and a day at Hollywood Studios. Also, I'd pass on any of the fancy "park hopper passes" unless you're trying to do everything in one day. There is plenty to see at each park and it just kills tons of time traveling from park to park. The only time I think it is worth it would be if you are purchasing a multi-day pass, and the cost of adding a park hopper option was not considerable – you could feasibly stay as late as possible at say, the Magic Kingdom, then hop over to Epcot, which is usually open later, to catch their fireworks as well!
This is also a nice option if you're staying at one of the Disney hotels that are closely connected to the park (like the contemporary for example), so that hopping back to the hotel room for a nap is easy enough! If you're staying at a value resort, you will waist a large chunk of time going back to your room for a nap. If you are staying at one of the moderate or deluxe resort hotels, you may have a shorter commute back into the park of your choice. Don't forget about all the free transportation that Disney provides via bus, boat, and monorail.
Disney really makes it worth your while if you are going for multiple days. The price jump from each additional day once you've already bought a 3 day base ticket becomes smaller and smaller. My only note of caution with this is, if going with small children, any more than 1 day at a time will be very tiring! I remember doing multiple days as an older kid myself, but we have only ever done 1 day at a time with our young kids. To get your money's worth by staying a full day at any of the parks, is one long day of excitement! Young children will no doubt become cranky and over-stimulated. I think kids age 7 and up would probably do fine for multiple days. I think my siblings and I were close to our teen years when we enjoyed going for multiple days in a row without tiring. But the trick with young kids is not to overstay the fun. If doing more than one day, give yourself a day in between to rest!

Tips for Going with Young Children
Some people say not to do it. They say it's not worth your time and to wait until your kids are older when they'll remember it. But, in my opinion, it is possible and enjoyable to go with young kids!
First off, my kids do remember going (in detail!) and they are very young. It's also most enjoyable when they are young enough, uninhibited, and free to allow their excitement out in loud and adorable ways! Kids are also free up till the age of 3 (and they don't ask for proof of age, birth certificate, etc). So, here are my tip:
Go rested, prepared and relaxed! You do need to have a plan, if there are specific rides you definitely want to hit. Otherwise, the day will get away from you and you may end up missing a lot. However, there is hardly time to get EVERYTHING in by the end of the day – so try not to stress about doing it all.
Several years ago we went with an infant, a 2 year old and a 4 year old. That year we took an infant carrier and an umbrella stroller (so the infant could give mommy a break by sitting in the stroller while the 2 year old walked a bit). This past time we just took a stroller for the now 1 year old and the 3 year old walked the whole time. Whatever you do, know that your stroller will have to be left on long extended times throughout the day while you are away on rides. In other words, don't take a stroller you will be heartbroken over losing, as Disney can't be held responsible for lost or stolen strollers.
Almost all rides at the Magic Kingdom can be enjoyed while holding an infant in your lap. We went with my grandma the year my oldest child was born. She was 3 months old and we had the silly fantasy of getting her picture taken with Mickey Mouse or something adorable like that. We were really just excited to have a kid to use as an excuse to go to Disney World (never mind she was only 3 months old)! We went on every ride there and she did fine. We took a stroller for her and when it was time for her to nap or nurse, I would fined a quiet corner somewhere and sit with her a while – which was a nice little time out during a long day.
Know your kids. There are few rides and experiences that have frightened our kids over the years, but that is their nature. If your kids are easily startled or frightened, there are definitely rides you may want to stay away from. The map you receive for each park is pretty good about pointing out these intense rides and areas.
If going on the off season, you will definitely want to dress in layers or pack a sweatshirt for at night, it can get rather chilly once the son goes down.
We have splurged a few times by making reservations at a "character dining" restaurant in the park. We ate our peanut butter and jelly sandwiches the rest of the day, but for one meal, strategically timed at mid afternoon, we were able to sit in a nice air conditioned room, have good food and entertainment for the kids when they were just starting to get really tired and cranky. It worked really well the year I was pregnant and the 2 kids were pretty young. It was a welcomed break and bonus – it happened to rain outside while we stayed dry inside. You HAVE to have reservations for these types of restaurants, so plan ahead. You also have to cancel within 24 hours or you'll be charged a good amount of money.
Disney does have very nice Baby Care Centers available at each park – to change an infant, sit to nurse, warm a bottle, etc.
Check out the Mom's Advice Panel for a great source of Q and A's.
Take tons of pictures! They are so cute at this age.

Money Saving Tips for the Parks
Skip the Disney dining plan, pack your lunch and snacks! I remember hating it as a kid – why did my mom always have to pack those stinkin' peanut butter and jelly sandwiches?? Obviously I understand it now (because saving money), and wow does it make a difference. You're already (most likely) paying an arm and a leg to get into the park, why not stop the spending there? If you've got a stroller, you have plenty of space to store stuff. Otherwise, carry a back pack or plan on renting a locker. Pack light, but go prepared.
Why not let your daughter dress like a princess or your little boy like a pirate? They wont be the minority. Many little girls will arrive each day dressed in their best princess attire. Many will have paid out big bucks to get a princess make-over. You don't have to, just plan ahead. Bring your own dress, crown and accessories. She will be referred to all day long as "princess" by Disney staff and she will love it!
Take the "photo pass" cards when they offer them to you. These are free and you are under no obligation to purchase anything. However, if by chance you were to lose you camera or something crazy like that, you may be really glad you did have them take your picture a few times and put it on a card. Not only that, but they will gladly take your camera and snap a "professional" shot with it as well, but for free! So if you don't know who else to trust handing your camera to, know that they will gladly do it.
Where to Start
There is so much info available right on Disney's official site. Info on special rates, promotions, events, when to go, what to do, what to see.
Go to Disney's official site and consider calling a Disney rep or travel agent. A lot of the time, they will be able to help answer questions and offer you packages you may not have known about on your own.
Happy Planing!
In my first post I cover: When to go (low crowds vs. peak times), staying at off-site hotels, budgeting, transportation, and more! Look for my other Disney posts on Disney at Christmas time, Fort Wilderness, Disneyland, rental cars, fast passes, service meals and more!