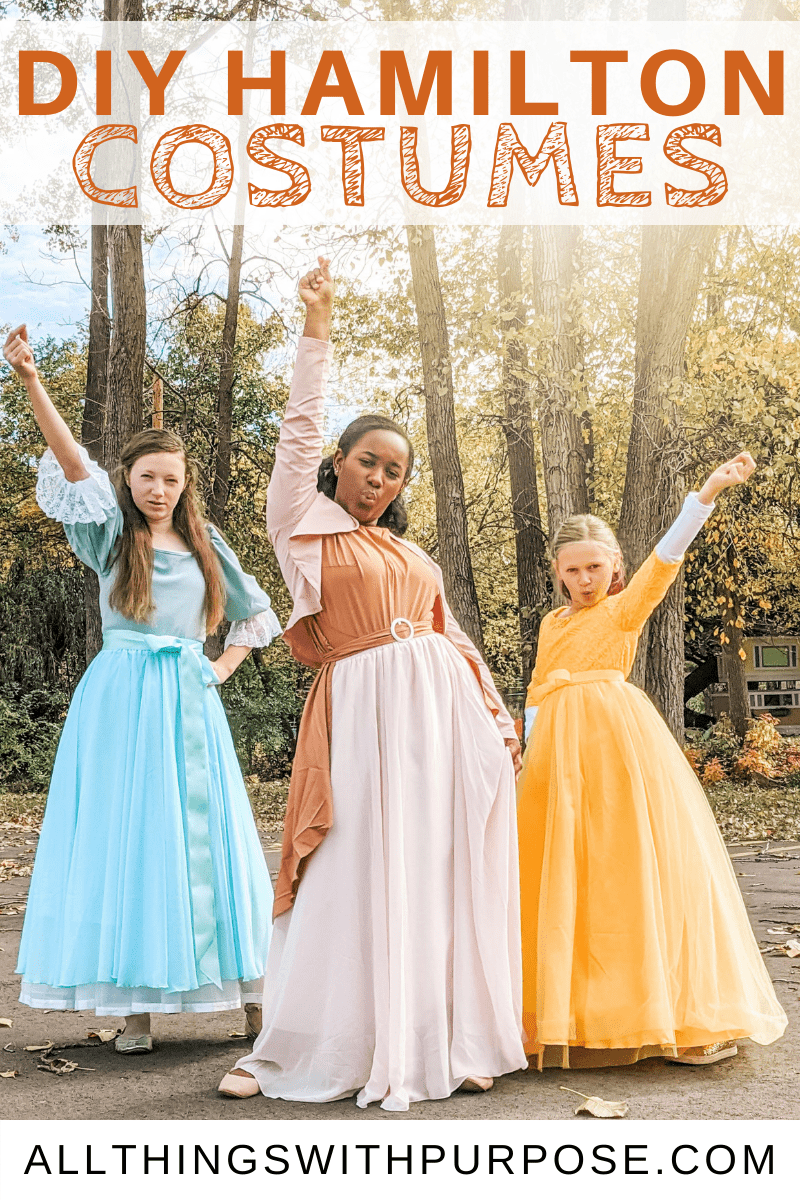 DIY Hamilton Costumes
Halloween parties and trick-or-treating may look a little different this year. In some parts of the country, it may not be happening at all, but we aren't going to let that stop the fun of dressing up! We're still not sure what we will be doing this year for candy collecting, but my kids were super excited about dressing up as their favorite Hamilton characters. With Hamilton available on Disney+ we have become an entire household of fans.
Aside from the King George costume which was from a thrift store, the Schuyler Sister dresses were pieced together using regular clothes from Amazon. I don't love the idea of spending money on costumes that will never be worn again. But purchasing pieces that can be worn later in different ways? Yes, please!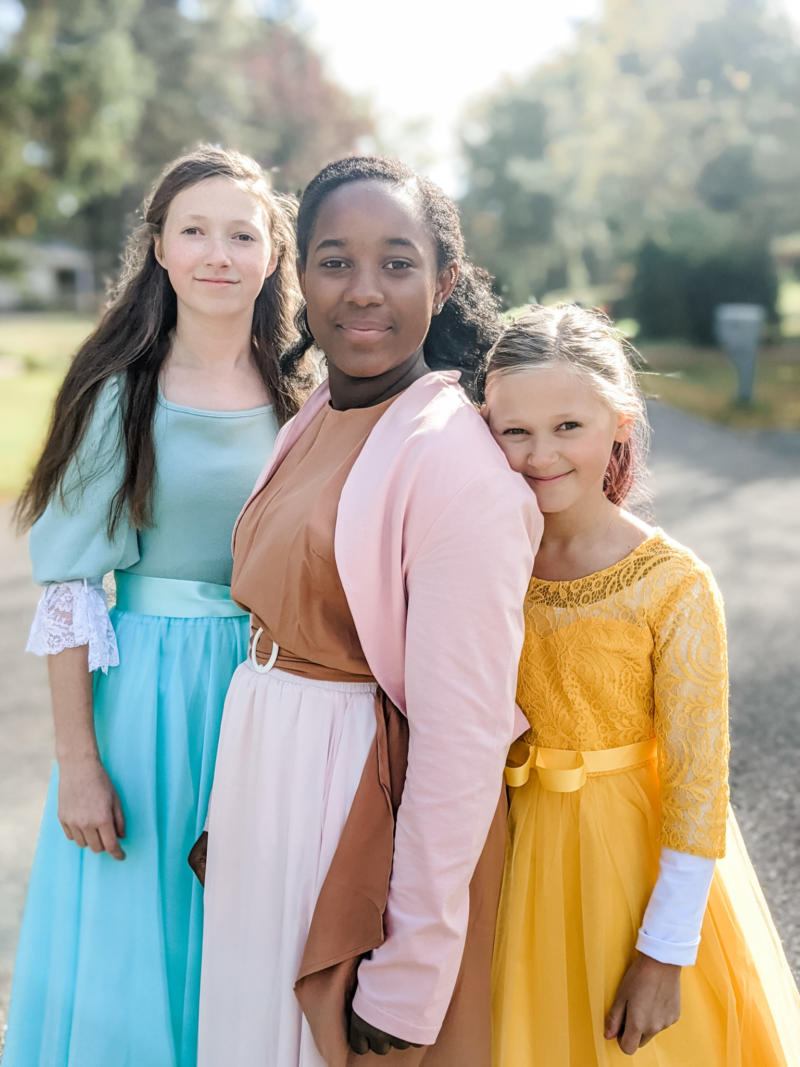 DIY Hamilton Treat Bags
To create Hamilton treat bags, I ordered these canvas bags from Amazon. I printed off names on paper to use as a template and simply traced over the letters with a Sharpie pen. Because the bags were see-through enough, I was able to put the paper inside and trace straight onto the bag. I used to own a vinyl cutter, but sold it after it sat collecting dust for over a year. If you're like me and don't own one, this project is super simple! You can download the free PDF file for the names HERE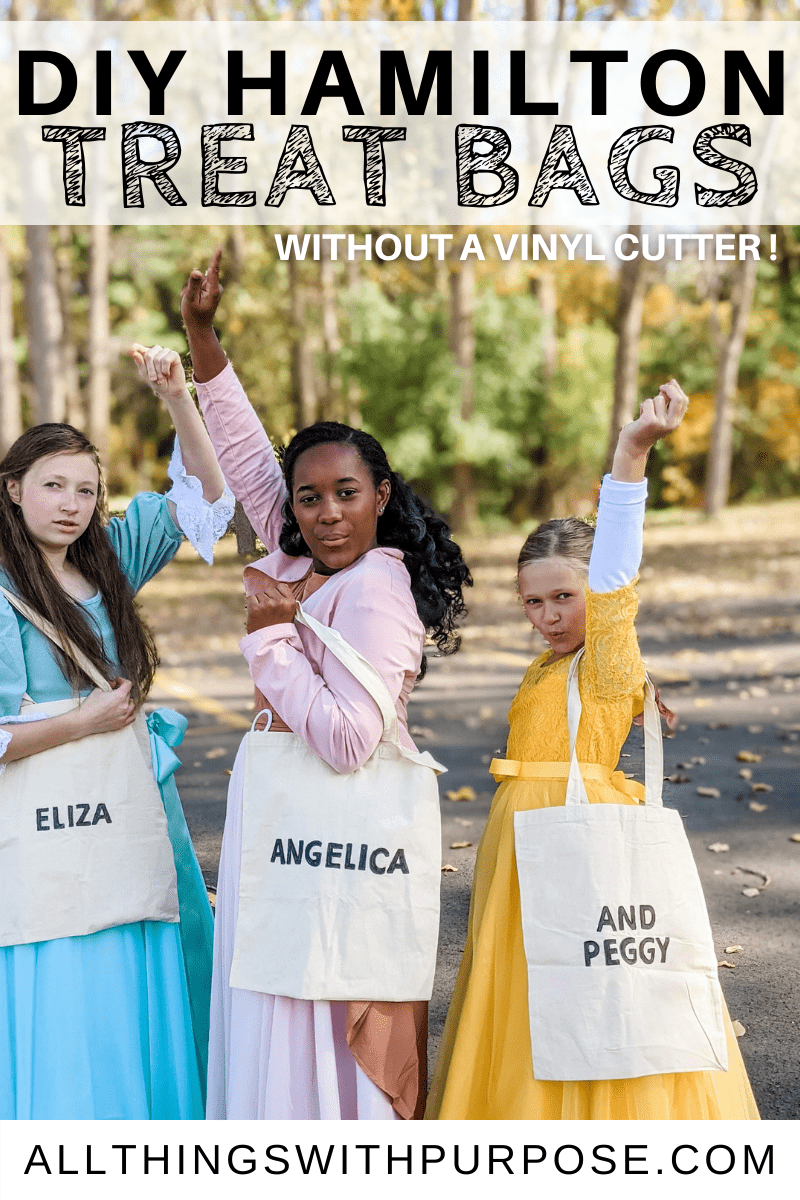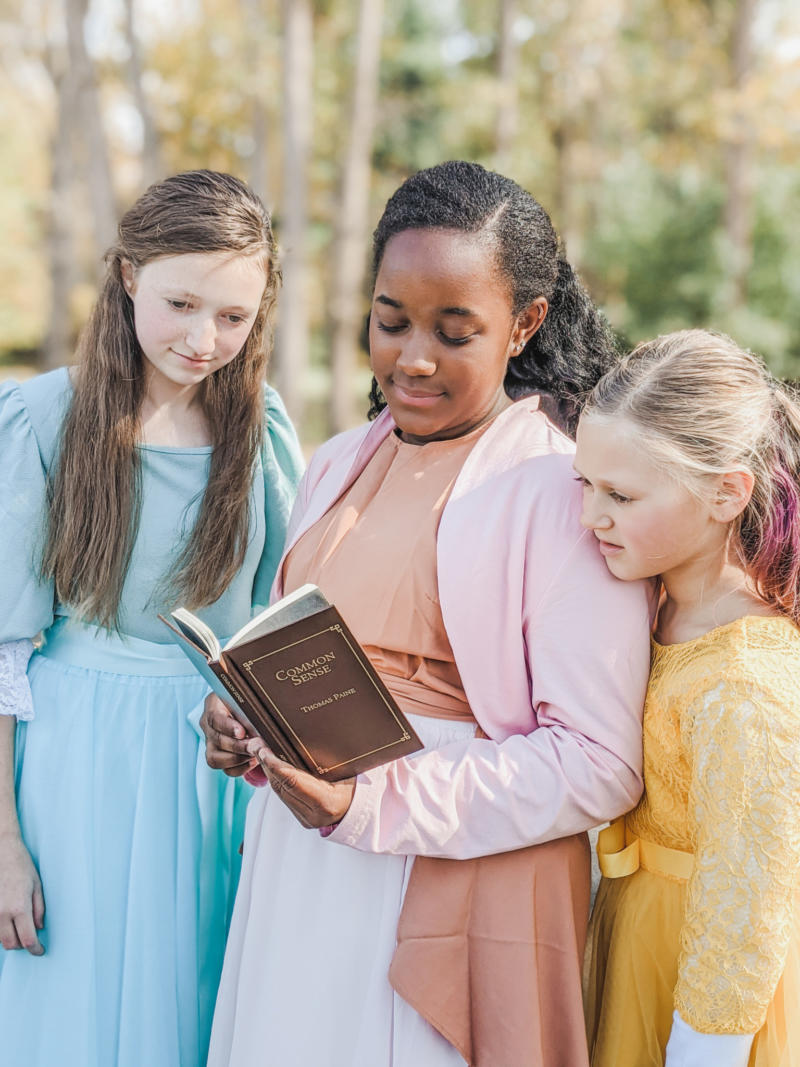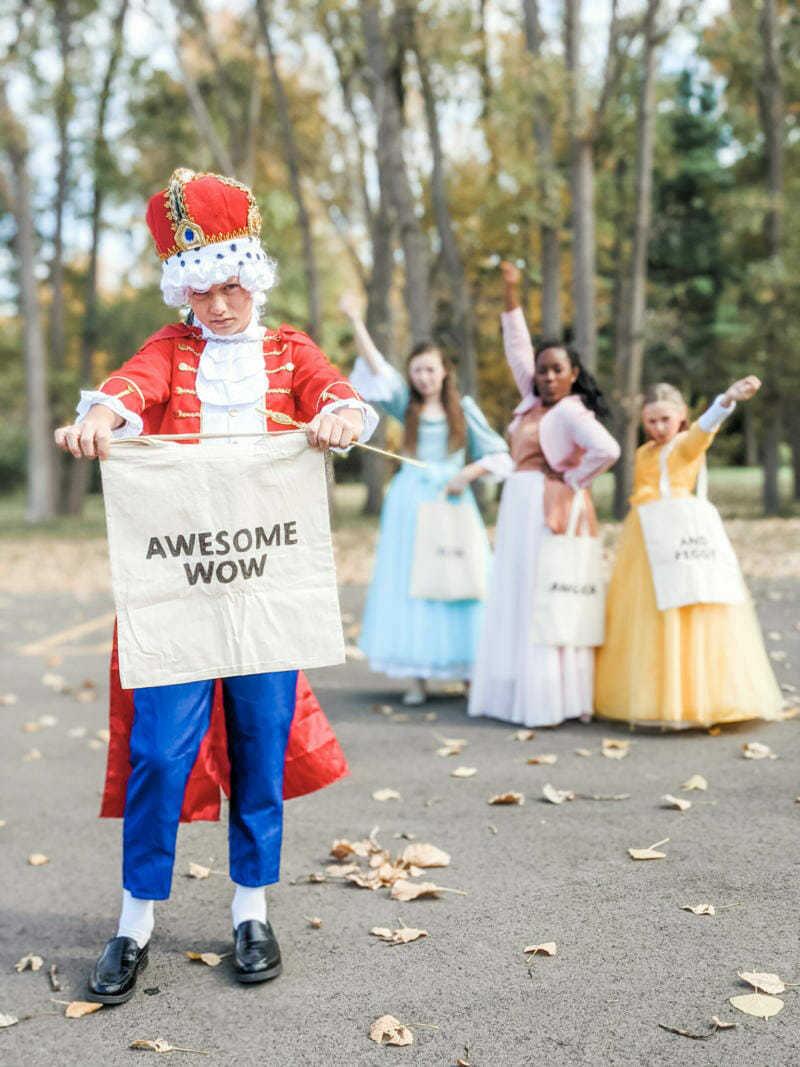 Schuyler Sister Costumes
To create the iconic look of the three Schuyler sisters, we knew we needed a teal dress, a yellow dress and a pink/tan colored dress. This is a similar concept that is used to create "Disney Bounding" costumes. You don't need to have an exact replica dress to get the point across. When people see the specific colors and each girl standing in formation, they will know exactly who they are meant to be. Add in these treat bags with their names on them, and there will be no guessing.
We used regular clothes, pieced together off of Amazon. I like this strategy because each of these items can be worn separately on a normal basis and aren't just for Halloween! You can find all my Disney Bounding pieces, including the Schuyler sister items in my Amazon Storefront or by clicking on the images below.
[grid content="favorite" taxonomy="favorite_cat" terms="6799″ number="all" slider="true" image_size="one-fourth" align="center,middle" dots="true" show="image, title"]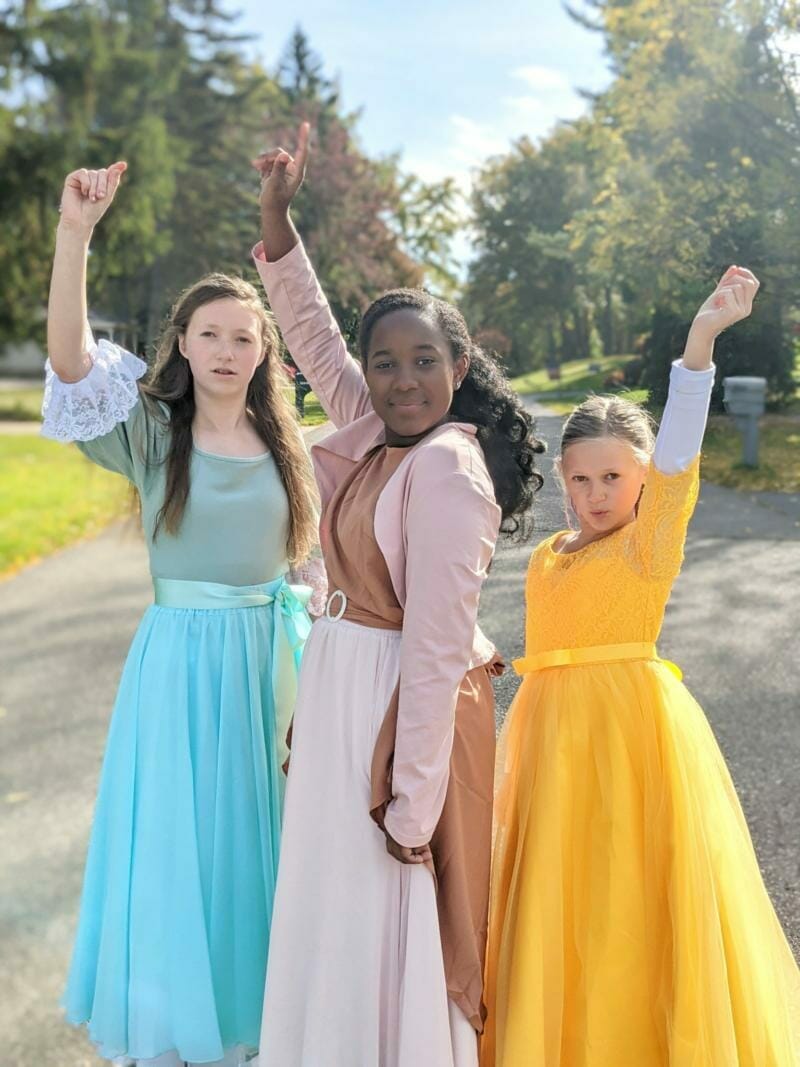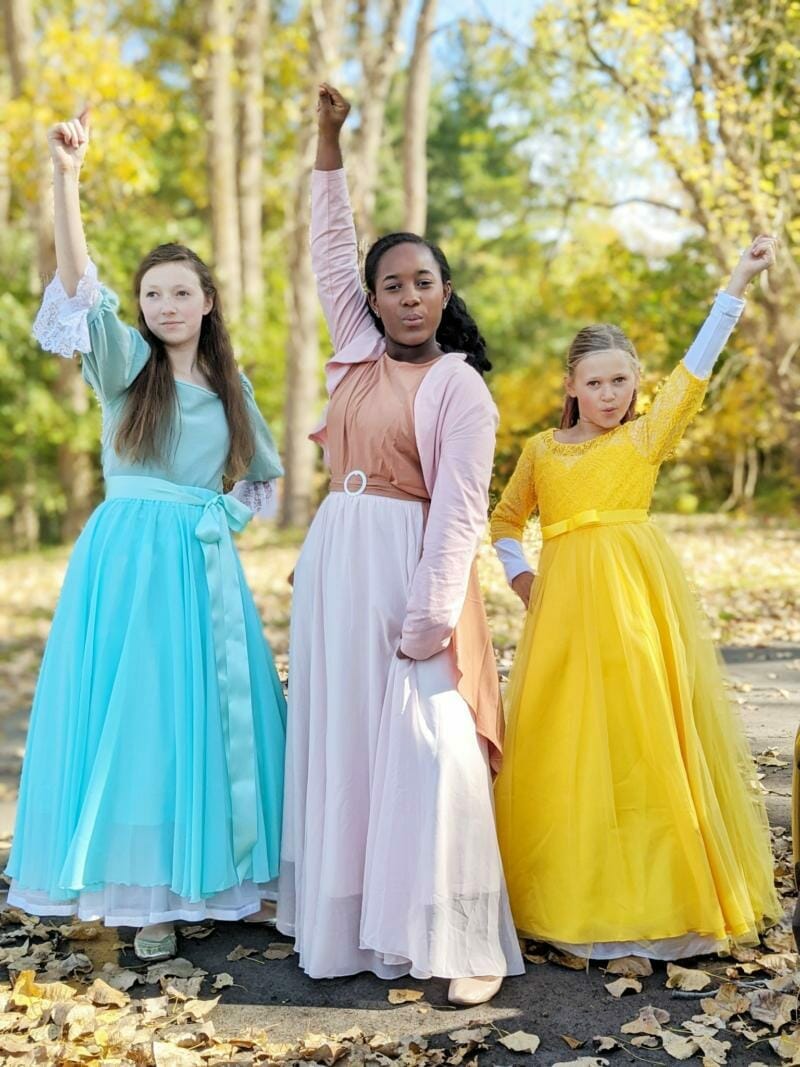 Watch the Highlights Reel
We put together a fun highlights reel of the kids enjoying their costumes! You can watch it below or head over to my Instagram account: @Purposeblog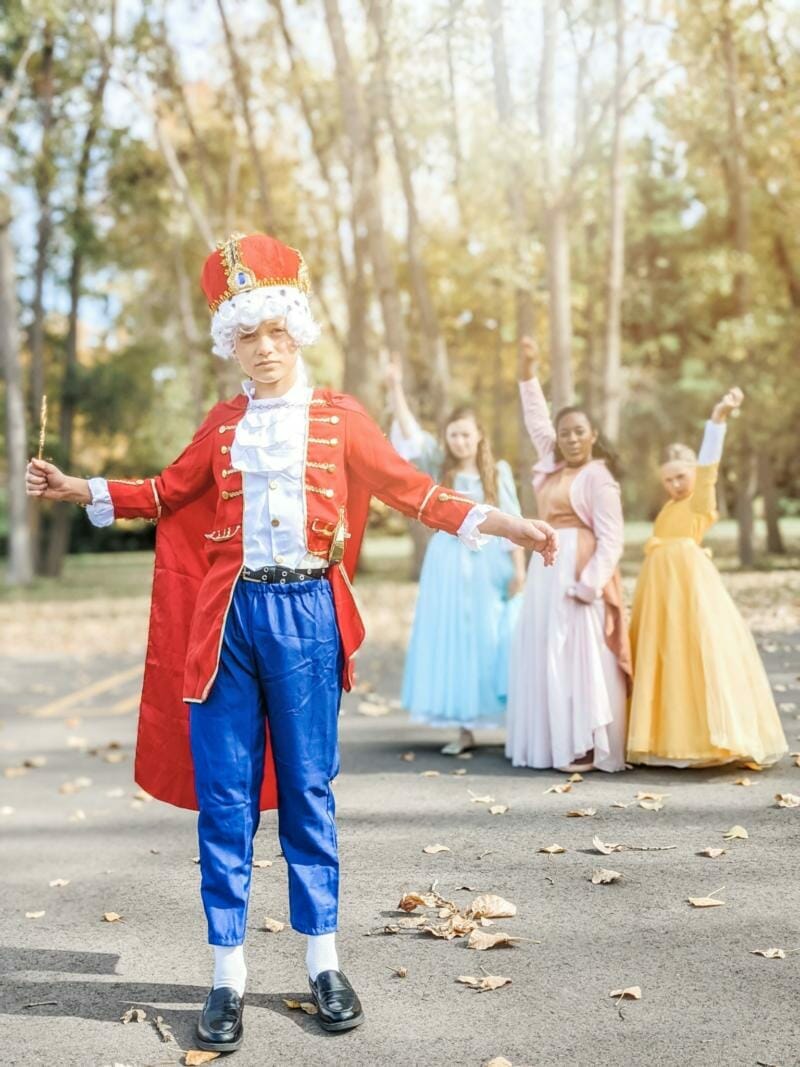 Pin-It!