If you saw my post about the DIY BB-8 costume I made my daughter, you know we're going with a Star Wars – Force Awakens theme this year for Halloween.
My oldest daughter was super excited to dress as Rey, but I just couldn't bring myself to spend 40 to 50 dollars on an actual costume. I mean, have you seen her outfit?? It's ridiculous how easy this was to pull off.
The Key Components to a Rey Costume
Hair: Like Princess Leia's classic do, Rey's hair is just as iconic and super easy to pull off.
Shirt: Plain white, tan or gray will do. Short sleeve is best but Trick-Or-Treating is cold so…
Pants: We went with capri sweat pants or "jogging" pants that have a gathered bottom and can be pushed up to the knee.
Two strips of off-white/tan fabric that can be draped across the body in an X
I cut pieces of this same fabric to wrap around the arms.
Brown belt of some kind. I used one of mine that could be draped a little to one side. Rey has a brown bag that hangs from her belt, so if you want to get technical, you could get one of those, but I feel like it's unnecessary to pull off the look.
Boots – we used regular black boots!
Rey has a brown leather cuff bracelet that she wears – you can get this look in a number of ways. I just used a brown wrap bracelet but you could cut a piece of brown felt, etc.
Rey's staff: You could use a blue lightsaber, or make a staff. I thought the staff was more fun and unique to Rey. I wanted something that looked cool but wasn't dangerous haha! I found this plastic staff prop from Oriental Trading for only 2.48 – It came in 3 pieces and was easy to put together. It is very light weight which is nice to know it couldn't actually hurt anyone. See my pictures below for how to create the look. You can also buy an actual Rey staff: here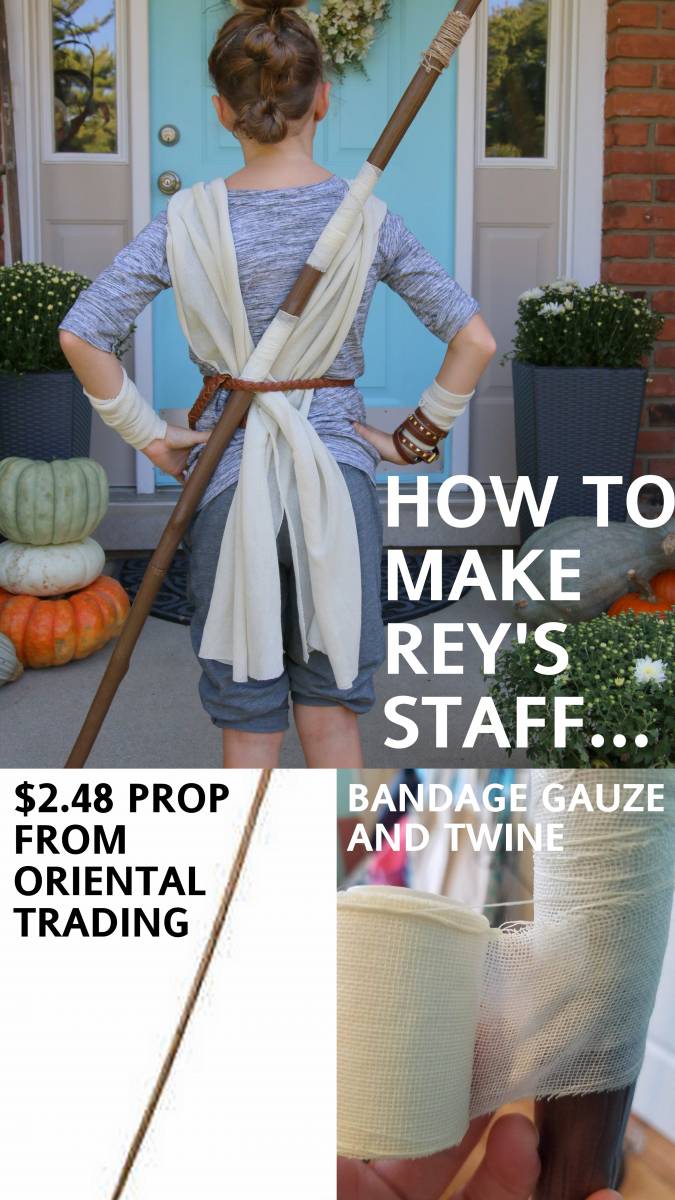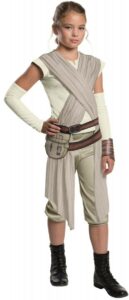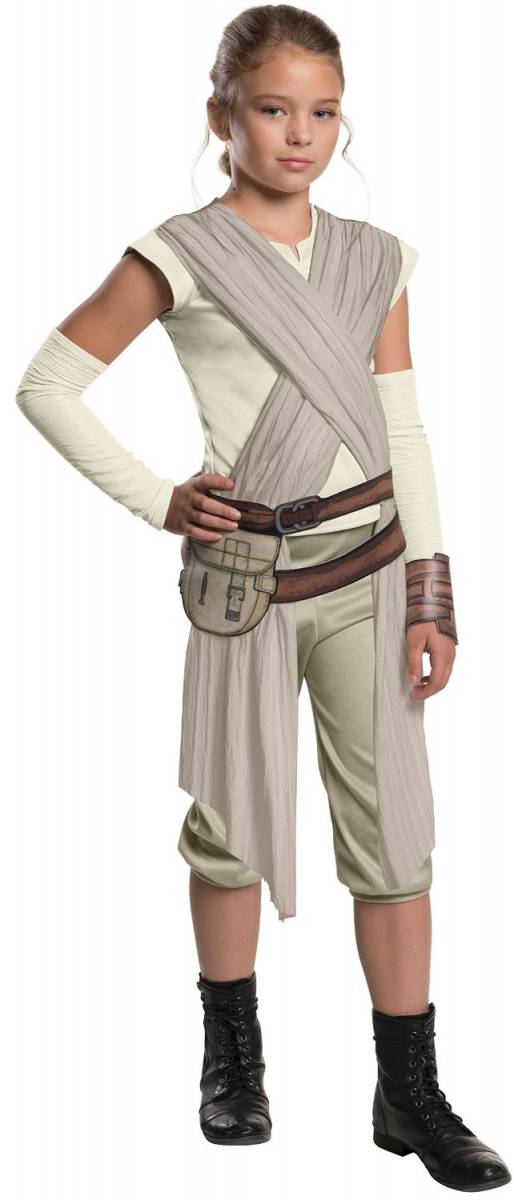 If DIYing is not your thing,
you can find a pre-made Rey costume HERE
Be sure to check out my
SUPER EASY DIY BB-8 costume too!!