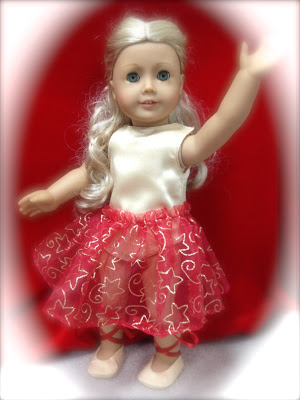 I am loving this series on American Girl Doll Clothes! I am having fun taking scraps from other projects in my past and putting them together. The golden satin is from a dress I made in high school. Sarah suggested I add the ribbon to the ballet slippers. I was so excited the way it all came together. Of course with a change of fabric, you could transform this into regular doll clothes and skip the ballet part. The instructions are very straight forward. I hope that you really enjoy making this for your little one.
THIS PRINTABLE HAS MOVED TO THE ARCHIVES
Subscribe now for instant access to this one, and many more
[wcm_nonmember]
[/wcm_nonmember]
[wcm_restrict]
Wait a minute, you're already a member! Go there now!
[/wcm_restrict]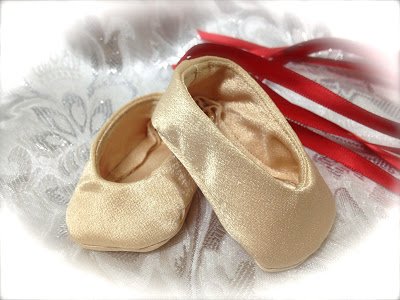 The instructions are very straight forward. I have included pictures for the darts on the leotard and the interfacing that I added to the shoes because I used satin.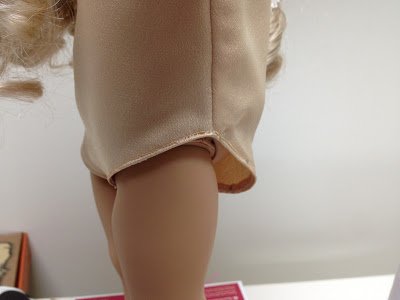 Darts are needed for the opening to fit the contour of the bottom.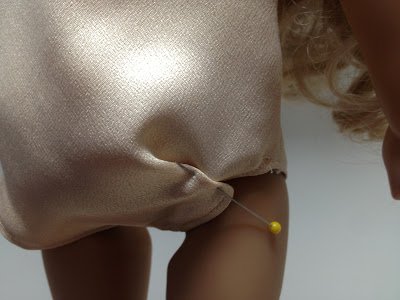 What the dart looks like pinned.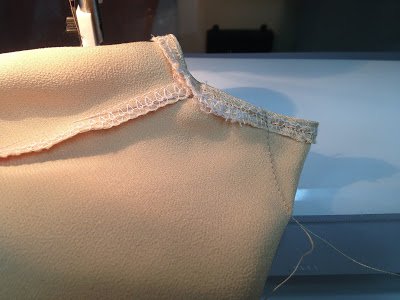 A finished, sewn dart.
Now for the Shoes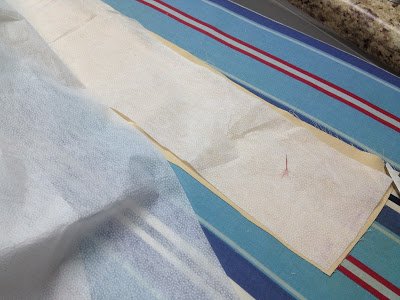 Cut the interfacing a little smaller the the material your are pressing with the bumps down,
so nothing gets on your iron or ironing board.
If you want ribbon, sew it in with the first seam.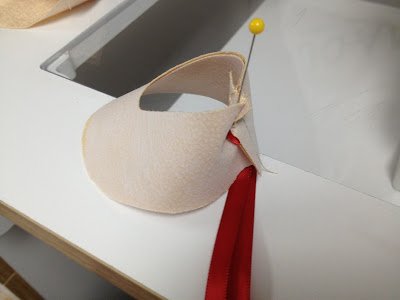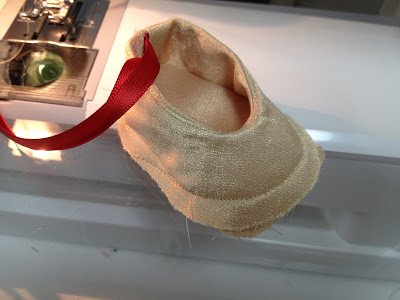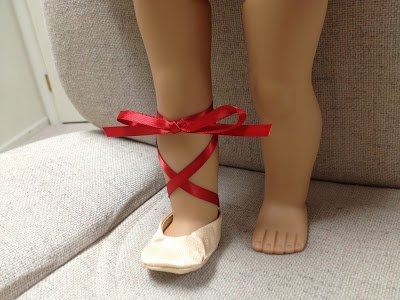 Happy Sewing!! ~Julia