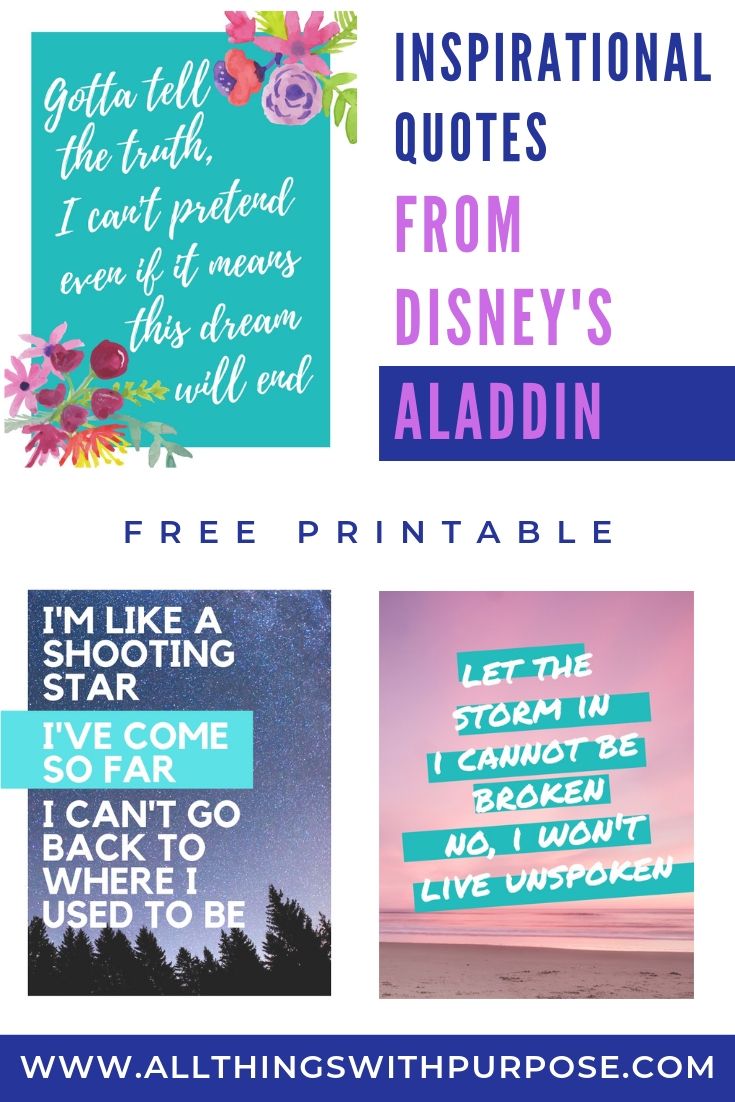 Life Lessons from a Disney Movie
I still remember seeing Aladdin for the first time when I was a kid. My dad took my siblings and I to the theater near our small town and afterwards we'd all float back to our car while twirling and singing the songs that were already stuck in our heads. My dad always took us to see Disney movies when they first appeared in theater (Beauty and the Beast, the Little Mermaid and the Lion King to name a few). He would always ask us what we thought of the movie and what kind of lesson it had taught us. Now, 30 something years later, I love that Disney has continued the tradition of weaving life lessons and noble character traits into each story.
The latest live-action remake of Aladdin is no exception. It includes some great lessons for kids, strong female role-models, and lead characters choosing to do what's right, even when it's hard.
For example, isn't this line from One Jump Ahead (Reprise 2) so good?
"Gotta tell the truth, I can't pretend, even if it means this dream will end.
Read: Everything Free at Disney World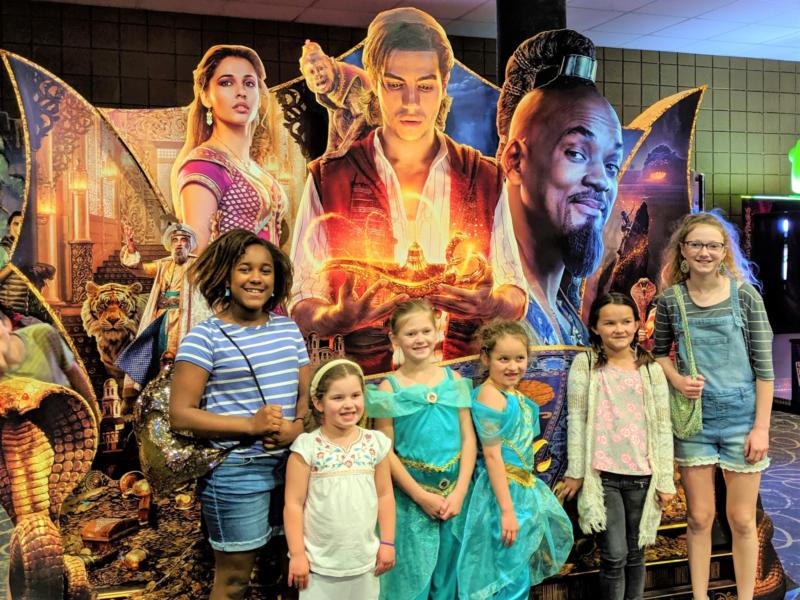 Speechless
Our favorite new song, by far, is Jasmine's anthem, Speechless. It has pretty much been on repeat since the soundtrack came out. It's the new song of choice for my girls to sing around the house:
Written in stone, every rule, every word
Centuries old and unbending
Stay in your place, better seen and not heard
Well, now that story is ending…

I won't be silenced
You can't keep me quiet
Won't tremble when you try it
All I know is I won't go speechless
Speechless
Let the storm in
I cannot be broken
No, I won't live unspoken
'Cause I know that I won't go speechless
Read: Happy 10th Anniversary to Disney's Up!
Free Printable Images and Wallpaper
I thought I'd take a few of these great lyrics and make a printable version to hang! I also made an image that is sized for a phone and a computer. Find them in the archives.
Subscribe now for instant access to this one, and many more!
You'll also gain access to my exclusive facebook community groups, just for members!
[wcm_nonmember]
[wampum_membership_form ac_list_ids="1″ ac_tags="email-list, free-membership" plan_id="21826″ inline="true" first_name="true" email="true" password_strength="false" log_in="true" redirect="https://www.allthingswithpurpose.com/programs/free-membership/"]
[/wcm_nonmember]
[wcm_restrict]
Wait a minute, you're already a member! Go there now!
[/wcm_restrict]
Pin-It!