Disney Holidays 2020
Christmas time at Disney World looks a little different this year, but it's still just as magical! We just returned from a trip to Walt Disney World in Florida where we caught the first day of holiday magic that transformed the parks! Having been at the Magic Kingdom for Mickey's Very Merry Christmas Party in 2019, I appreciated all the ways Disney has sprinkled pieces of the Christmas party throughout the day at the Magic Kingdom. There are lots of changes and restrictions in place because of Covid (you can read about ALL of that in this post here), but Disney does a great job of sprinkling in extra magic. Yes, things are different, but main street decorated for Christmas is just as magical as ever! If anything, with all the craziness of this year, I appreciated it all the more.
Ranking the Parks Based on Christmas Magic
I'm going to rank the parks based on how Christmasy each one felt and where you want to go for all the festive holiday fun!

#1: The Magic Kingdom
Magic Kingdom is the main park to visit at Christmas time. It is also one of the busiest parks during the holiday season, so if you're looking for fewer people, you might want to stick with Animal Kingdom or Epcot. Mickey's Very Merry Christmas Party was canceled this year, which was a separate ticketed event that took place in the evenings at Magic Kingdom. This year, all your favorite things from the party have been sprinkled throughout the day at Magic Kingdom, in smaller pieces.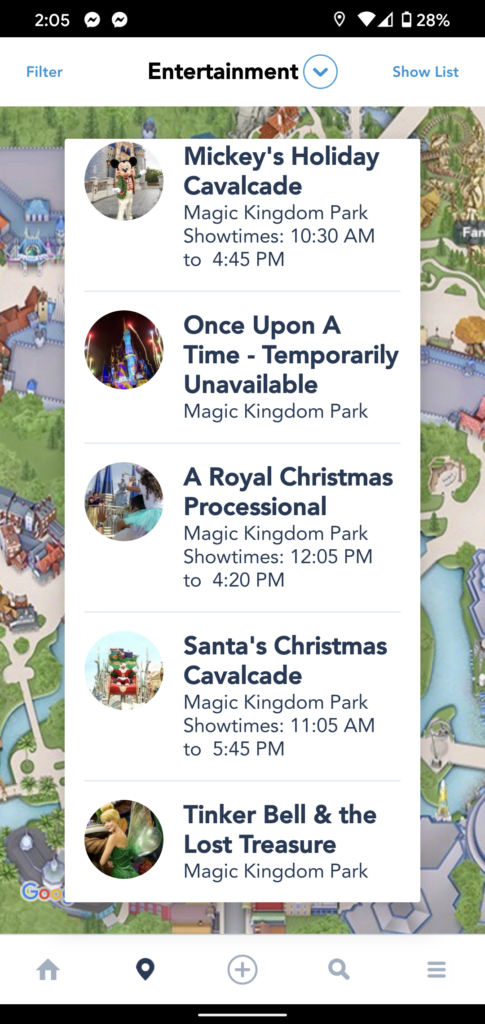 Mickey's Christmas Party 2020 Edition
Mickey's Christmas Party may not be happening this year, but there is still lots of Christmas magic at the Magic Kingdom! Unlike MVMCP, there is not a separate ticket to purchase, but you will need a valid park ticket and a reservation. There aren't free cookies and hot cocoa like at the party, but lots of yummy holiday treats to purchase.
There isn't a big parade, but sections from the parade can be seen popping up throughout the day, including Santa and the dancing reindeer! The dream lights won't be seen on the castle, but festive holiday projections start once the sun goes down and remain on the castle until close. We enjoyed sitting in the grass and taking it all in, while enjoying some festive treats.
In the past, multiple rides received festive party overlays. Space Mountain played Christmas music and the lights changed to red and green, for example. This year, only one ride has received a holiday twist. The Jungle Cruise has been transformed back into the "Jingle Cruise" and can be enjoyed all day long.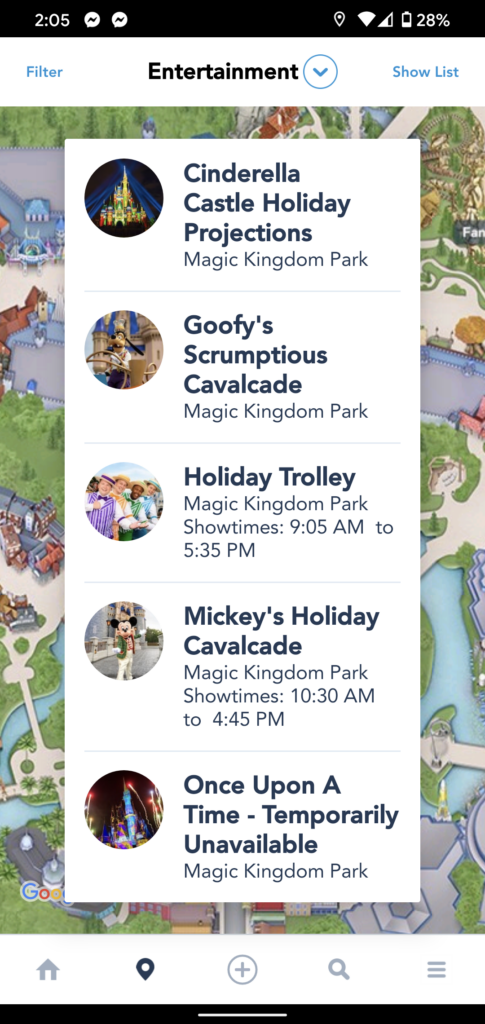 Character Cavalcades
As I noted above, large parades have taken a break for now, but "Character Cavalcades" have stepped in! These are not scheduled events, so you have to be on the lookout for them. You can tell something is going to happen when you hear the music over the loudspeakers change and parade music starts playing. You can catch princesses, the holiday trolly, Santa Clause, and my personal favorite: Goofy's Scrumptious Cavalcade (which is scented!!).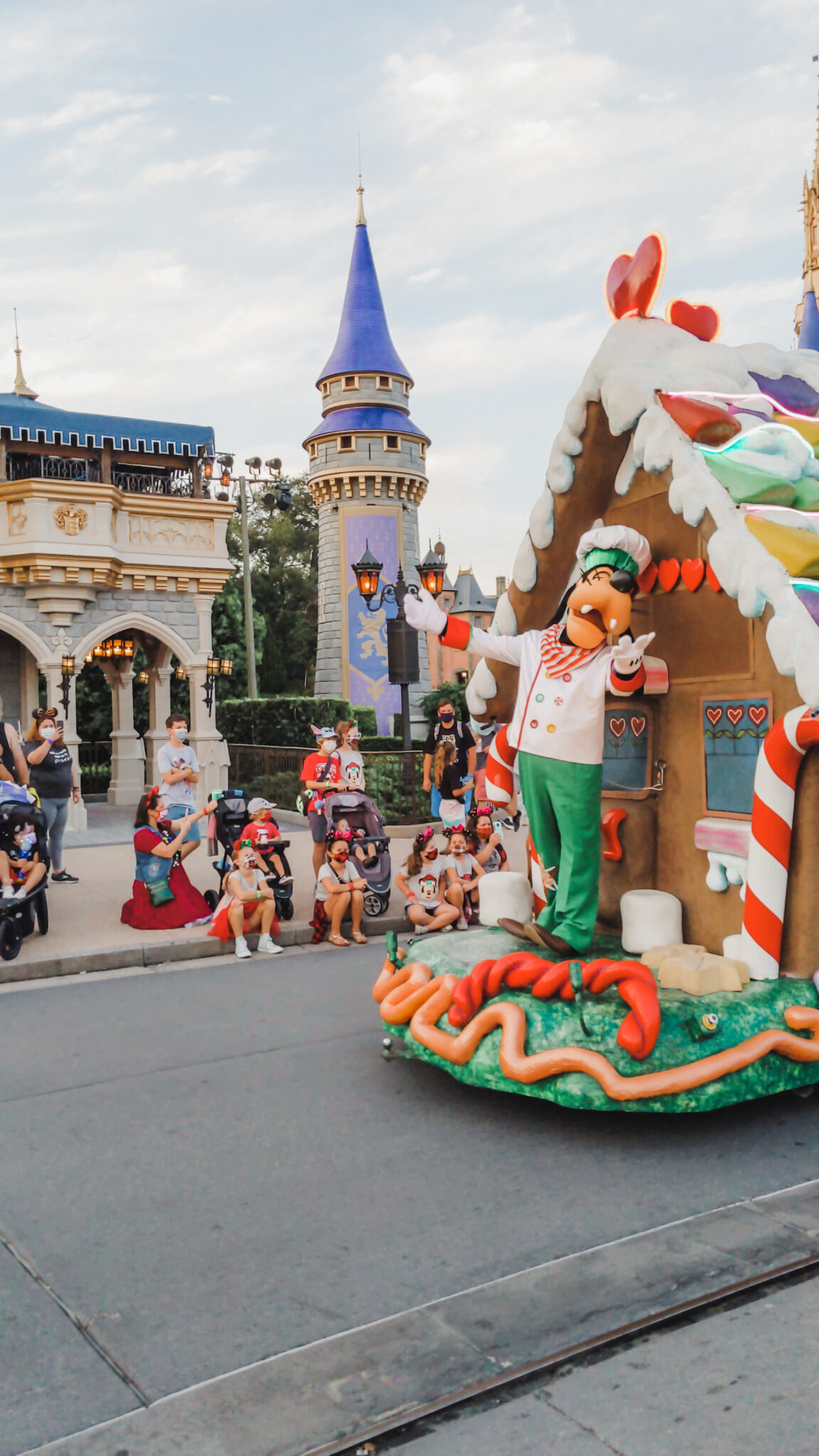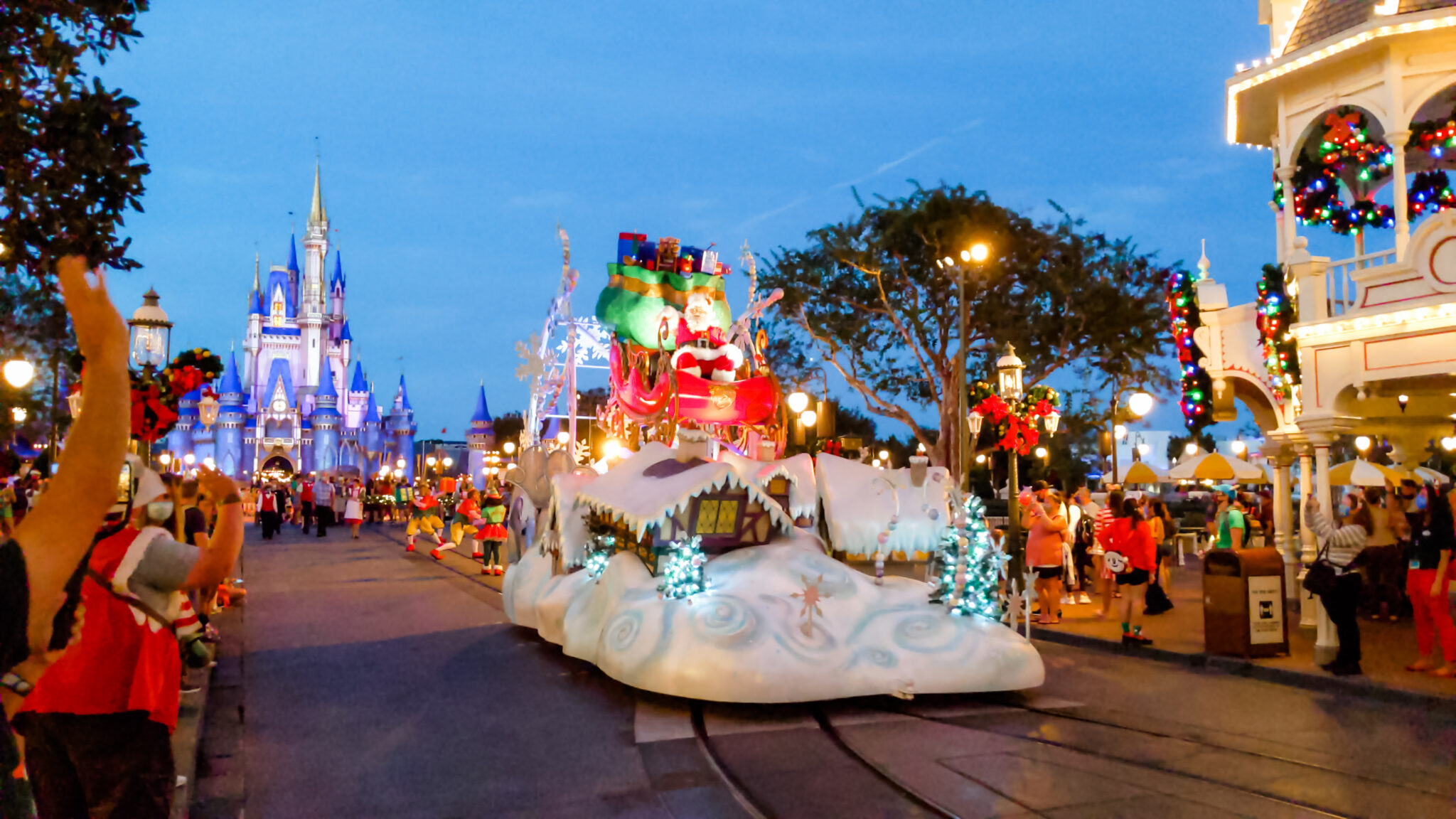 Food
There are lots of yummy holiday treats to try during the Christmas season. My surprise favorite was the Pistachio Chai Tea Float at Aloha Isle! For a great list of all the desserts to try while there, visit the Disney Parks Blog: Tasty Treats
Don't forget all the special holiday drink holders and popcorn buckets available! Because of Covid, refillable popcorn buckets can be purchased, but instead of being refilled, you will be handed a box of popcorn to fill it yourself.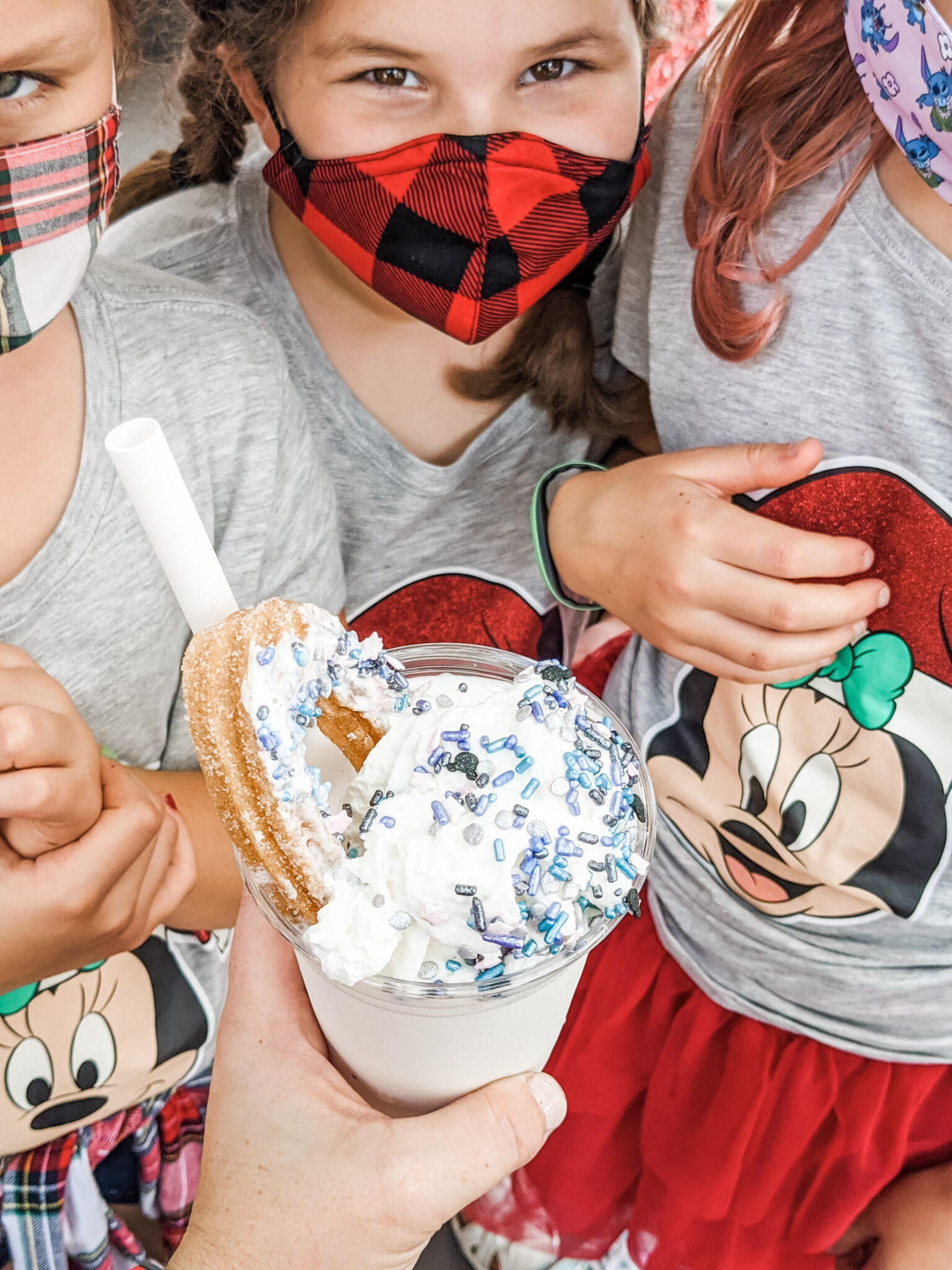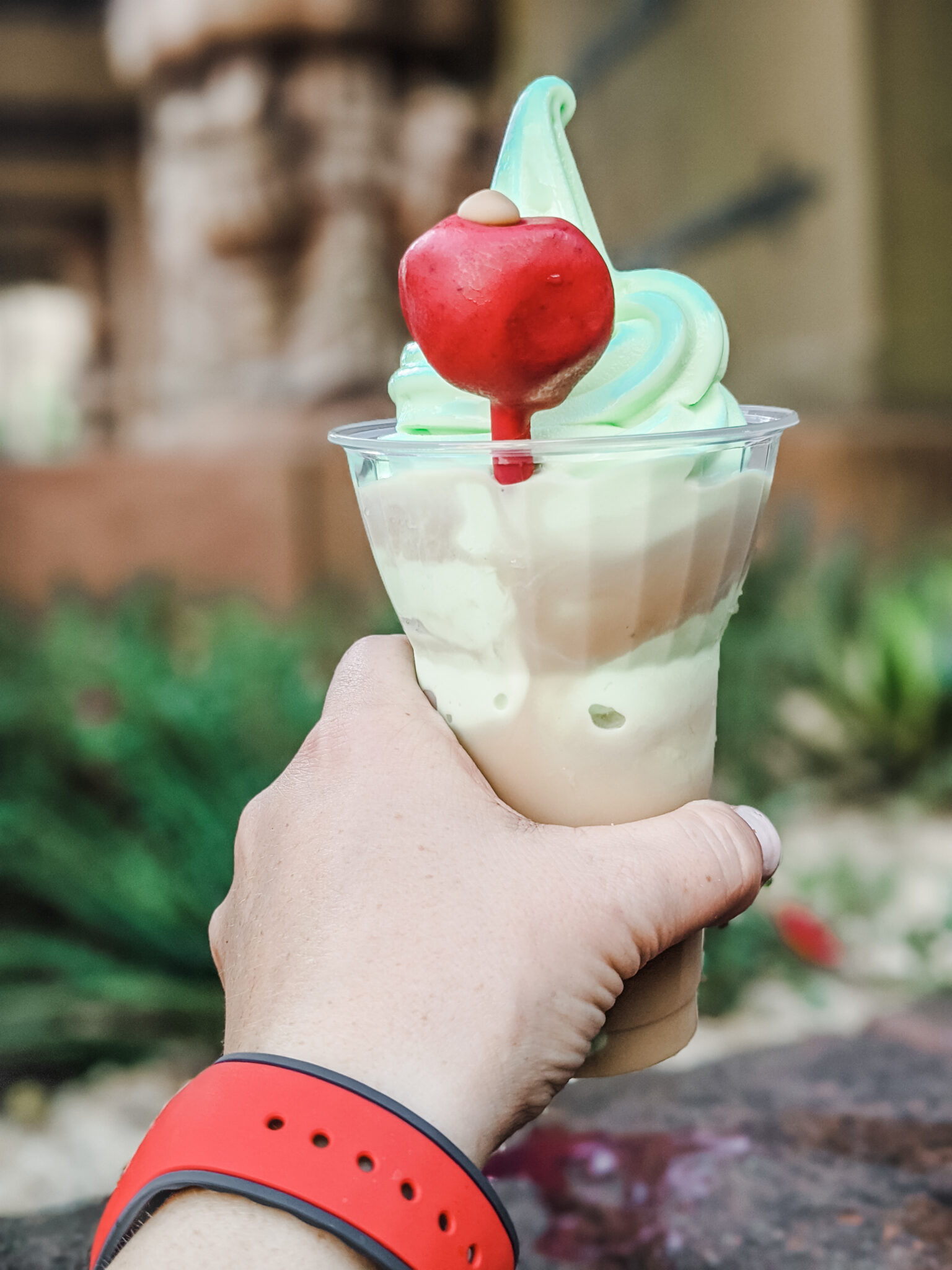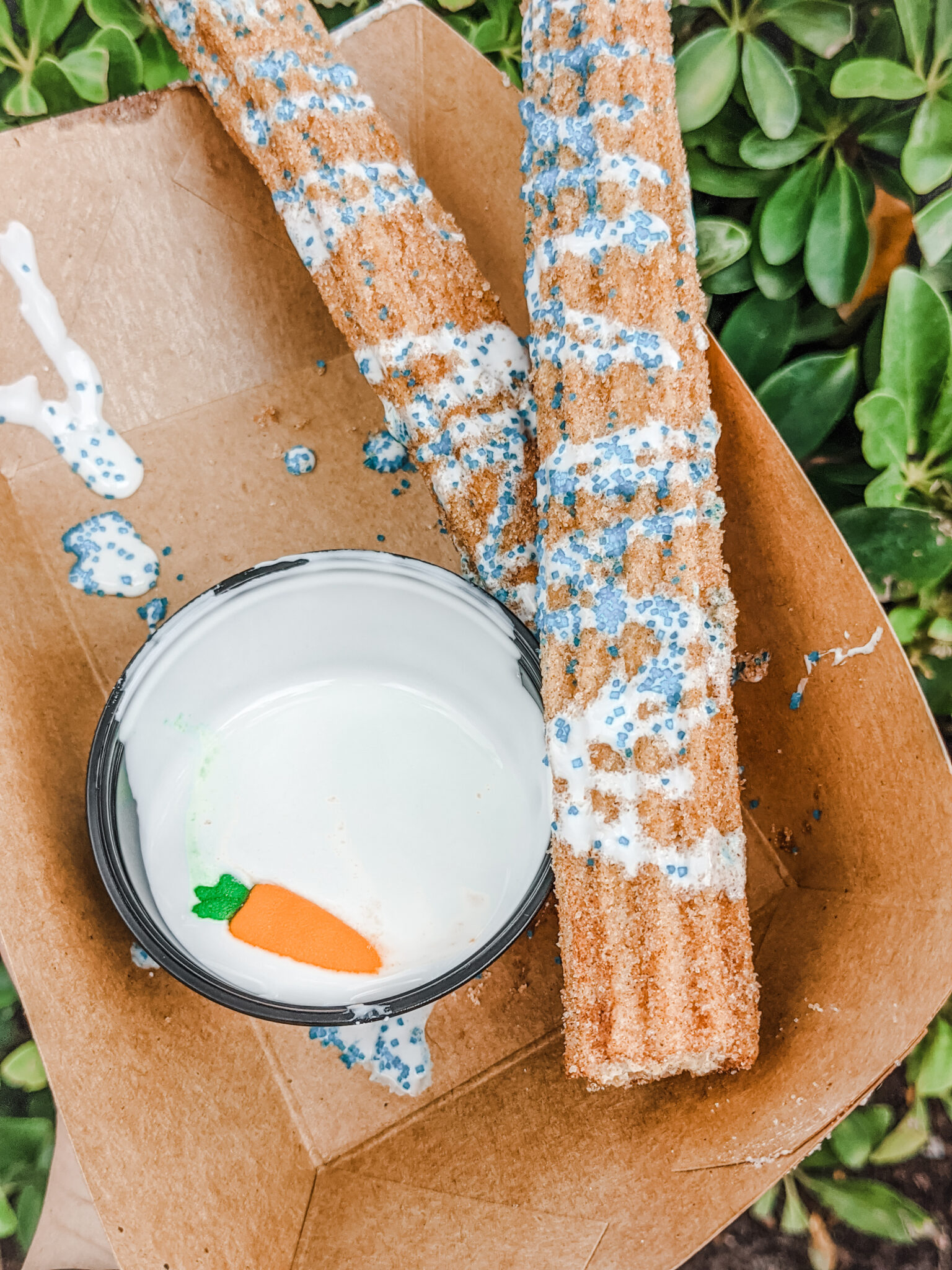 Lights
If you're a fan of the dream lights, like I am, you might be a tad disappointed by their absence. However, the current castle projections ARE beautiful and create a truly enchanting feeling in the park. We enjoyed sitting and watching them as they transitioned between the different patterns and colors. My favorite place to be during the holiday season, is standing in the middle of Main Street with a view of the castle on one end and the Christmas tree on the other.
There is no firework show to end the night, and no big parade scheduled to close out the party. It was kind of sad not having fireworks, but I also found it rather peaceful and unrushed not having anything scheduled.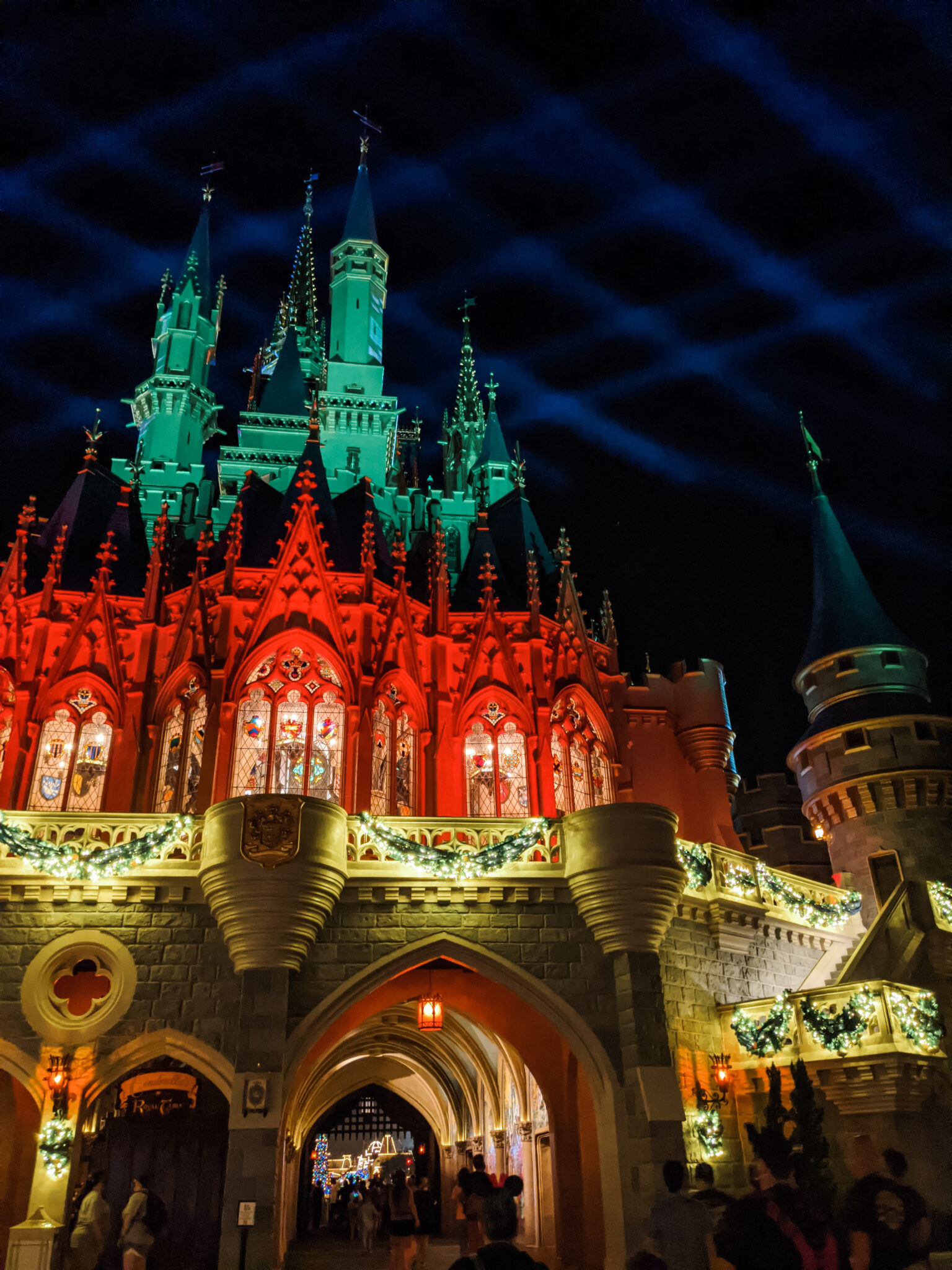 Rides
The only ride that has received a holiday overlay this year is the Jungle Cruise. The Jungle Cruise has been transformed back into the "Jingle Cruise" and can be enjoyed all day long. We went at night when the lights were the most twinkly and fun.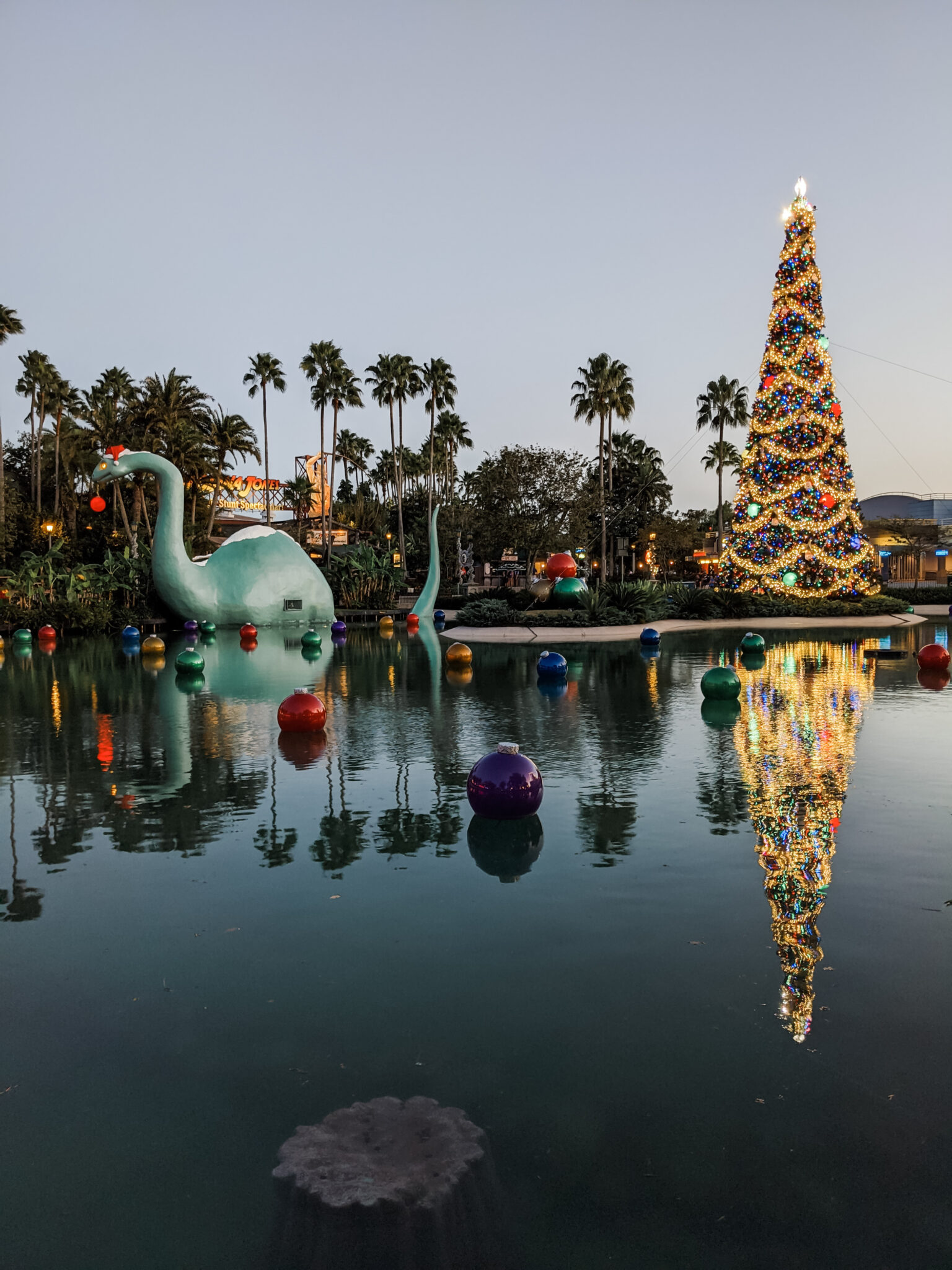 #2: Hollywood Studios
After The Magic Kingdom, Hollywood Studios was the next most festive park that we visited! As much as I love Christmas on Main Street, Christmas on Hollywood Boulevard was also very magical. The street lights, the trees, the music, it all put us in a very jolly spirit.
Like the cavalcades at the Magic Kingdom, Hollywood Studios has several motorcades to catch throughout the day. You can catch Mickey and friends, Disney Junior stars, Pixar pals and Santa! Holiday light projections can be seen on the Tower of Terror at night, and the Frozen Singalong gets a holiday twist with the appearance of Olaf!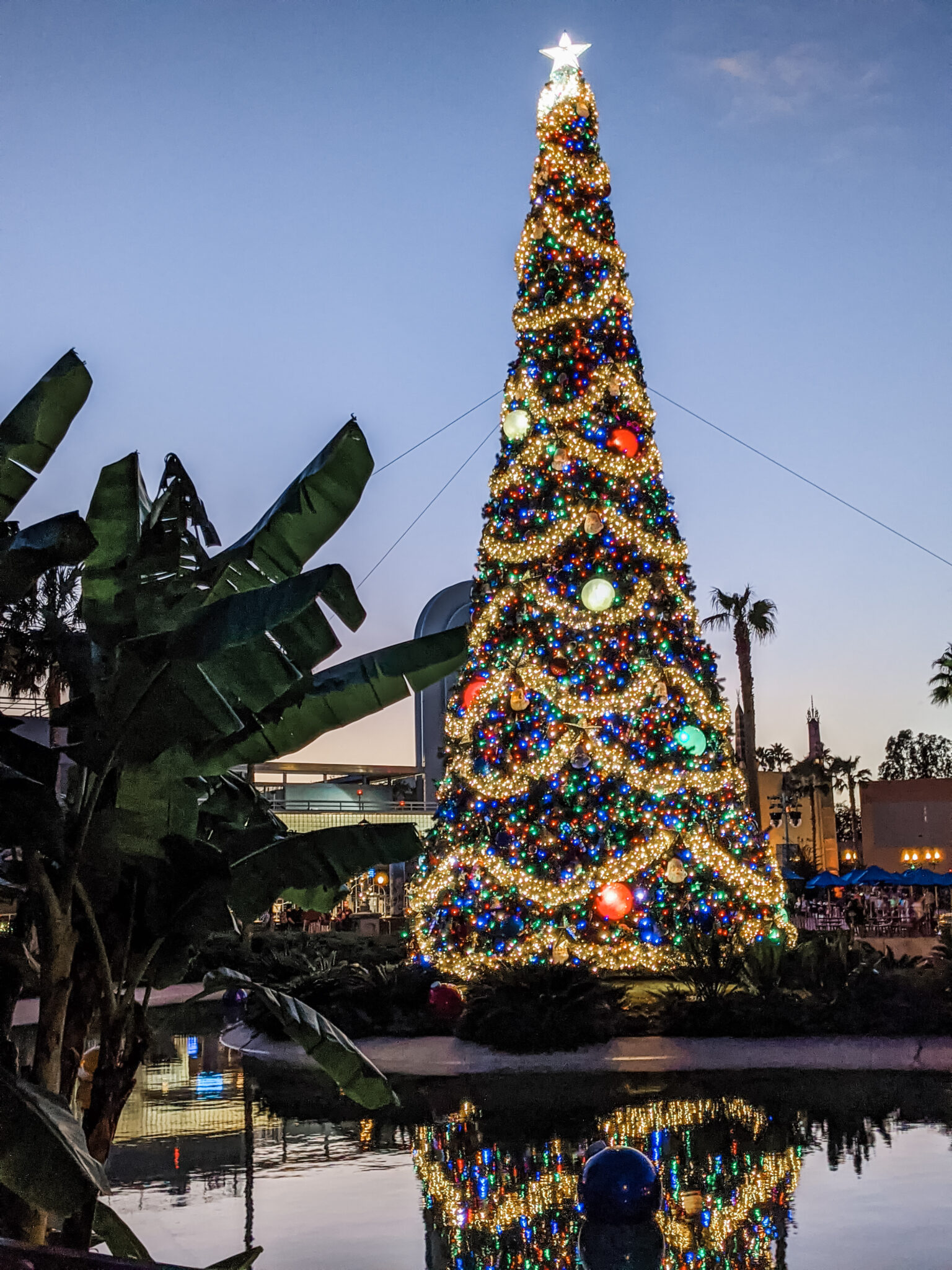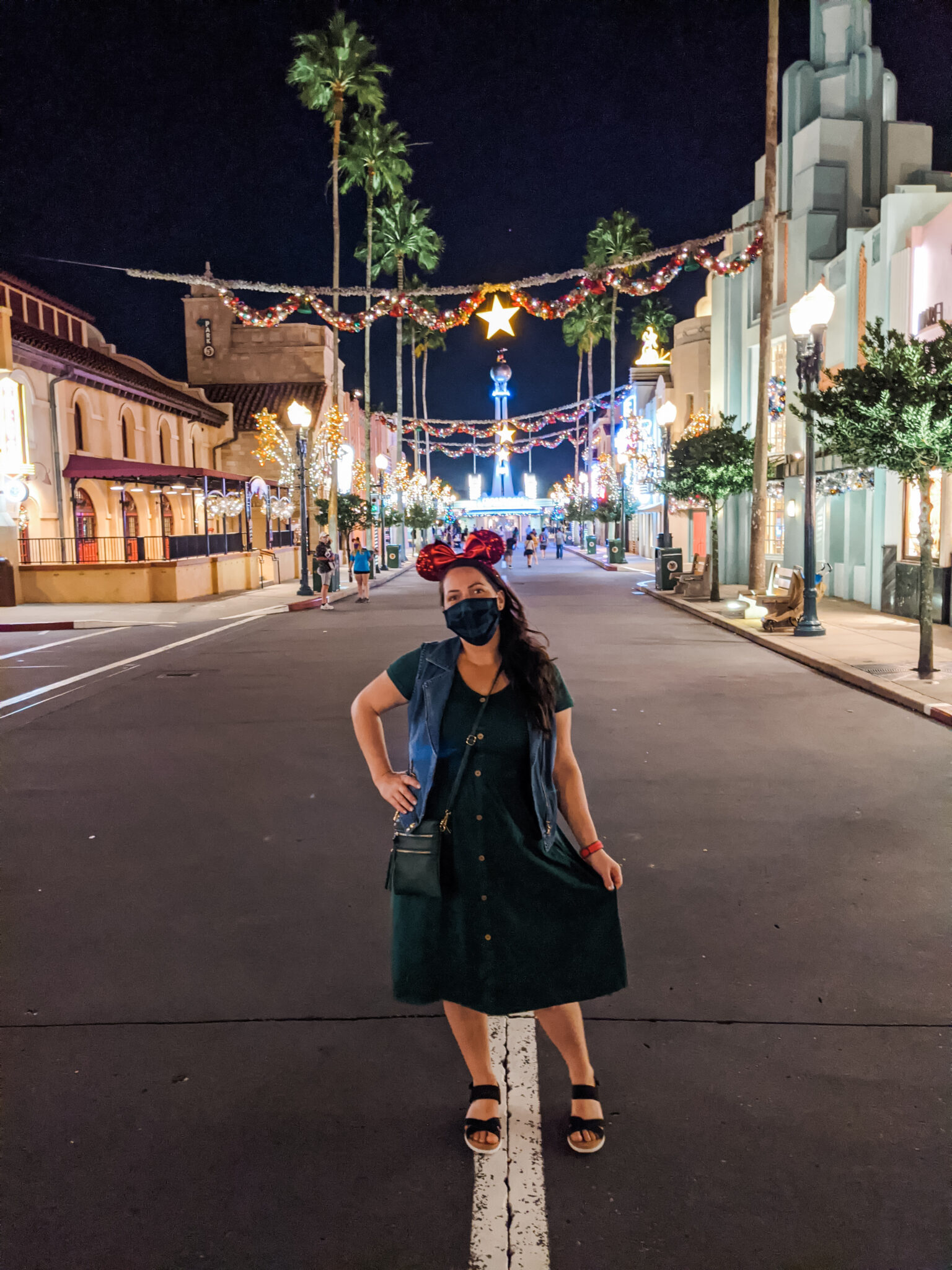 #3: Animal Kingdom
I have always loved the Animal Kingdom at Christmas time. The beautiful tree greets you at the front of the park, and festive holiday music plays over all the speakers. Festive holiday flotillas can be seen on the water all day long. These include Mickey and friends, Chip 'n' Dale, Donald Dino, and Santa! At night, the Tree of Life lights up for the Holiday Awakenings display. I was so happy to see my favorite holiday mural was back as well.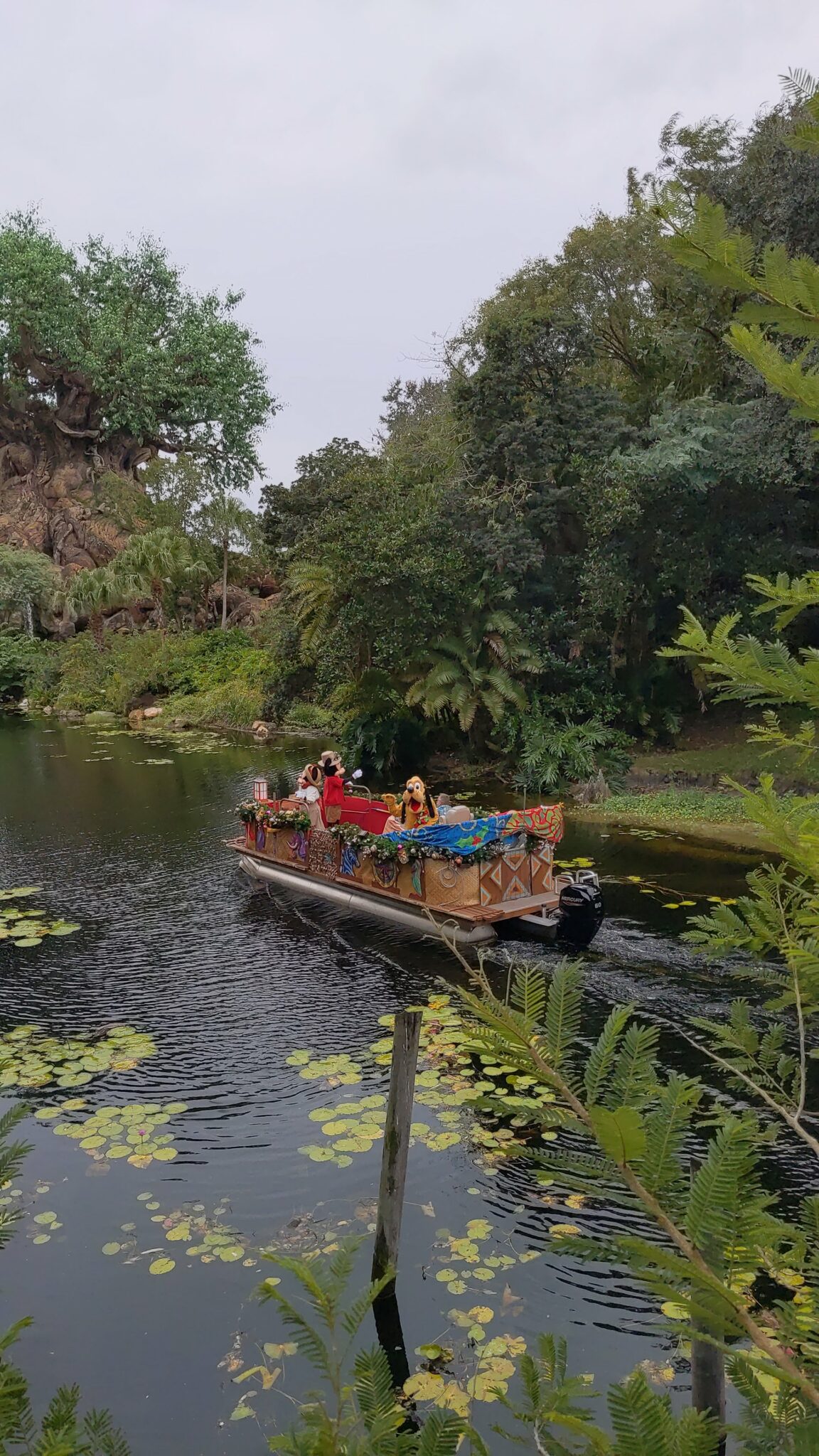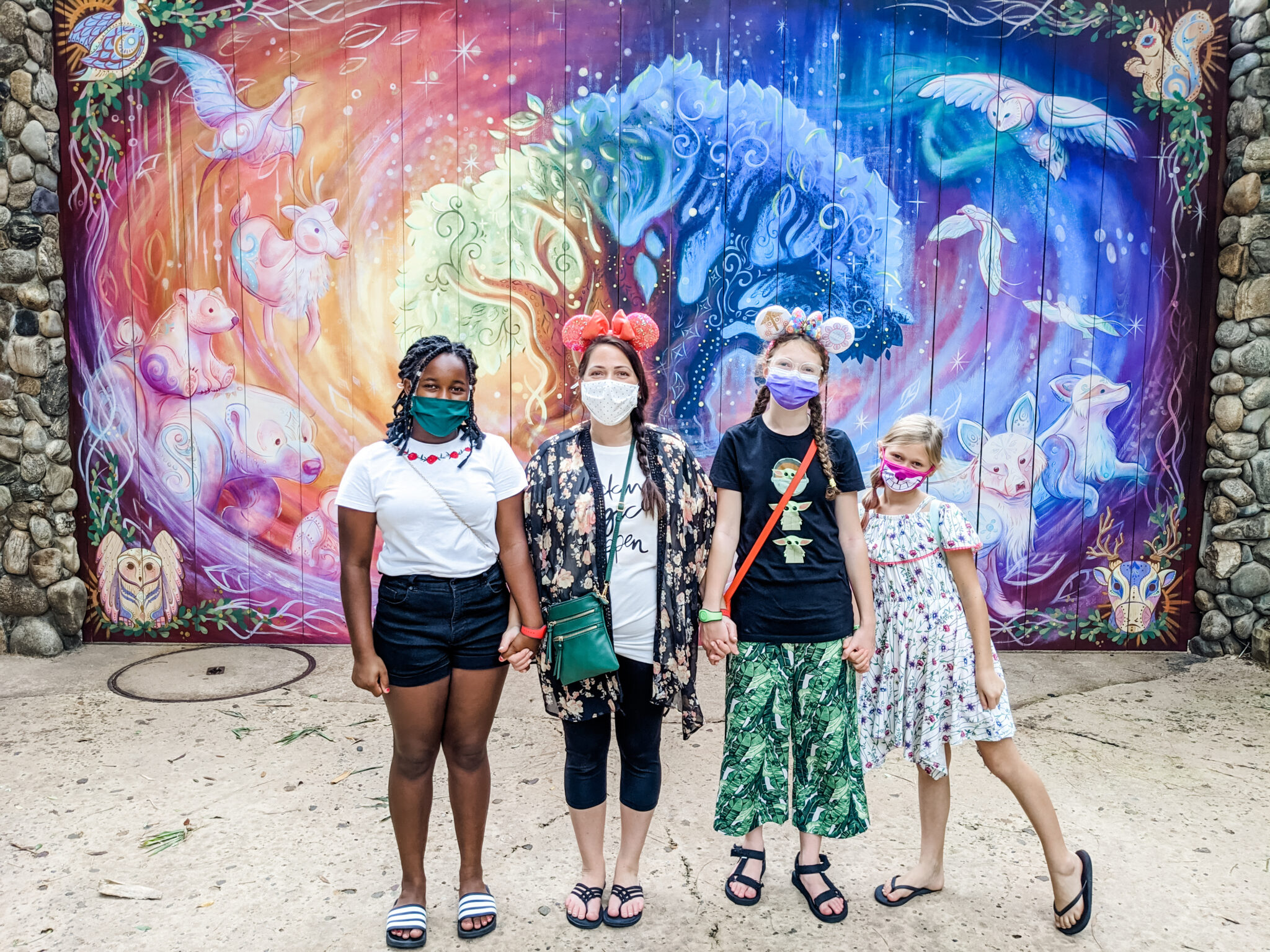 #4: Epcot
We visited Epcot at the beginning of November while the Food and Wine Festival was still going on. Because of this, it was probably the least festive for Christmas. There were very few decorations up, but I expect that will change once the International Festival of the Holidays begins on November 27th. For more information, go here.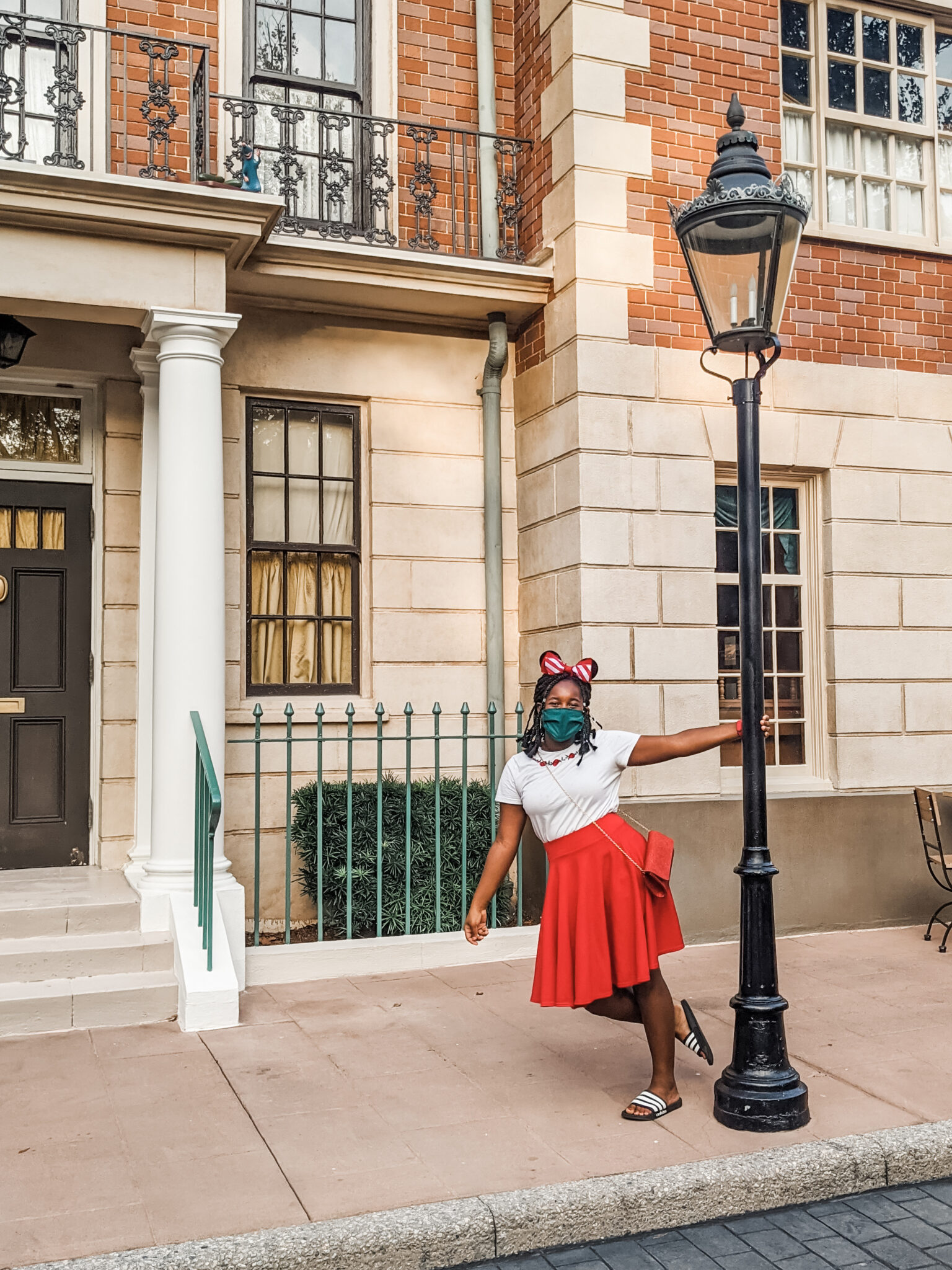 Honorable Mention: Disney Springs
Not an official park, but Disney Springs can't be overlooked in this line-up of festive offerings at Walt Disney World! Disney Springs is 100% free to visit. The parking is free and there is no ticket necessary but you will have to go through security screening and temperature checks. Masks are required just like in the parks and popular stores like World of Disney may have a wait to enter based on occupancy limits.
You can find all kinds of specialty Christmas treats, beautiful décor and entertainment at Disney Springs. Instead of the popular "Christmas Tree Trail" this year, the themed trees have been spread out throughout the Disney Springs area and renamed as the "Christmas Tree Stroll" to promote social distancing. It's worth it to walk around this beautiful area and spot all the themed trees! There is also a spot where you can experience "snow" in Orlando and buy an iconic Mickey balloon!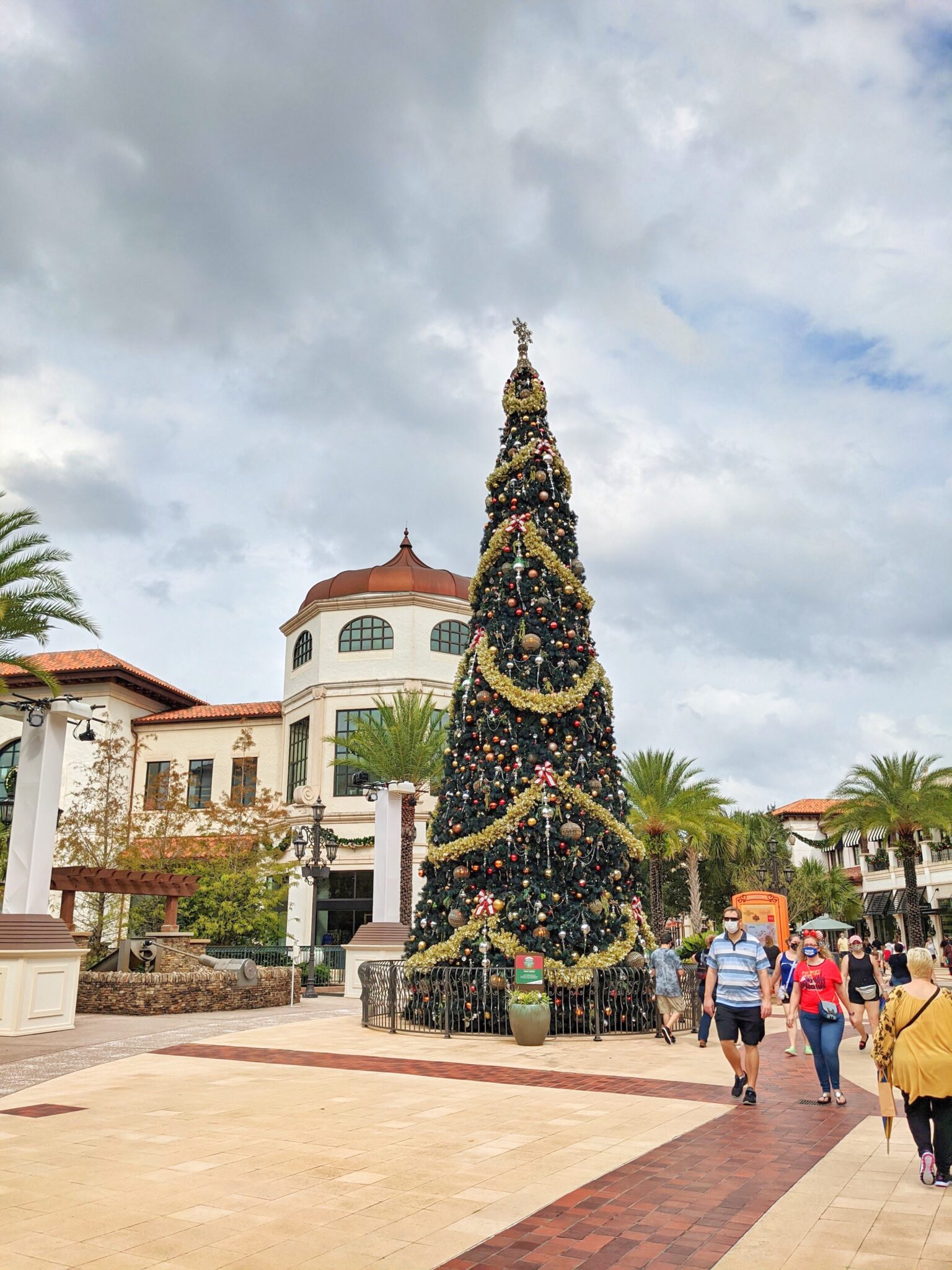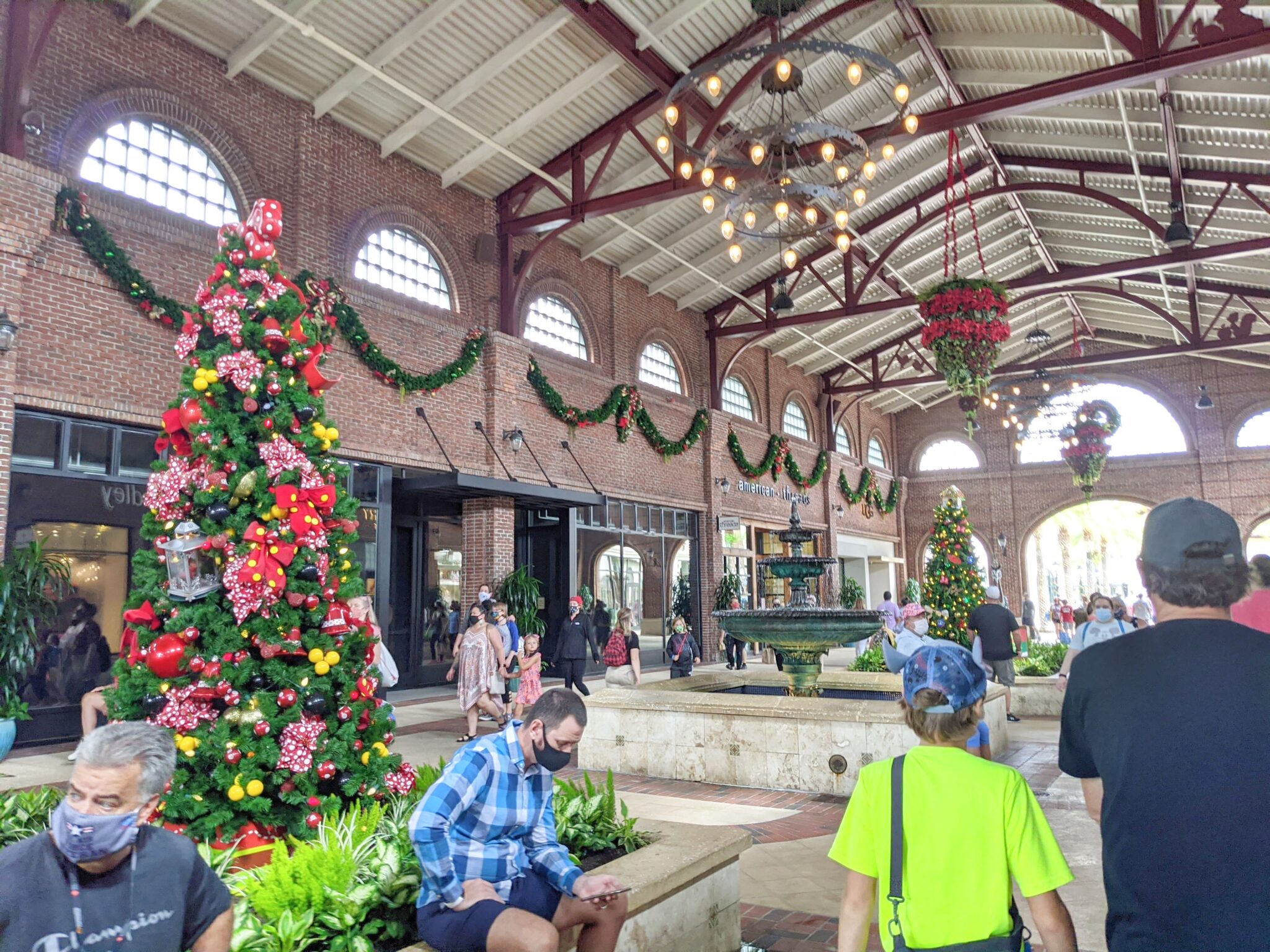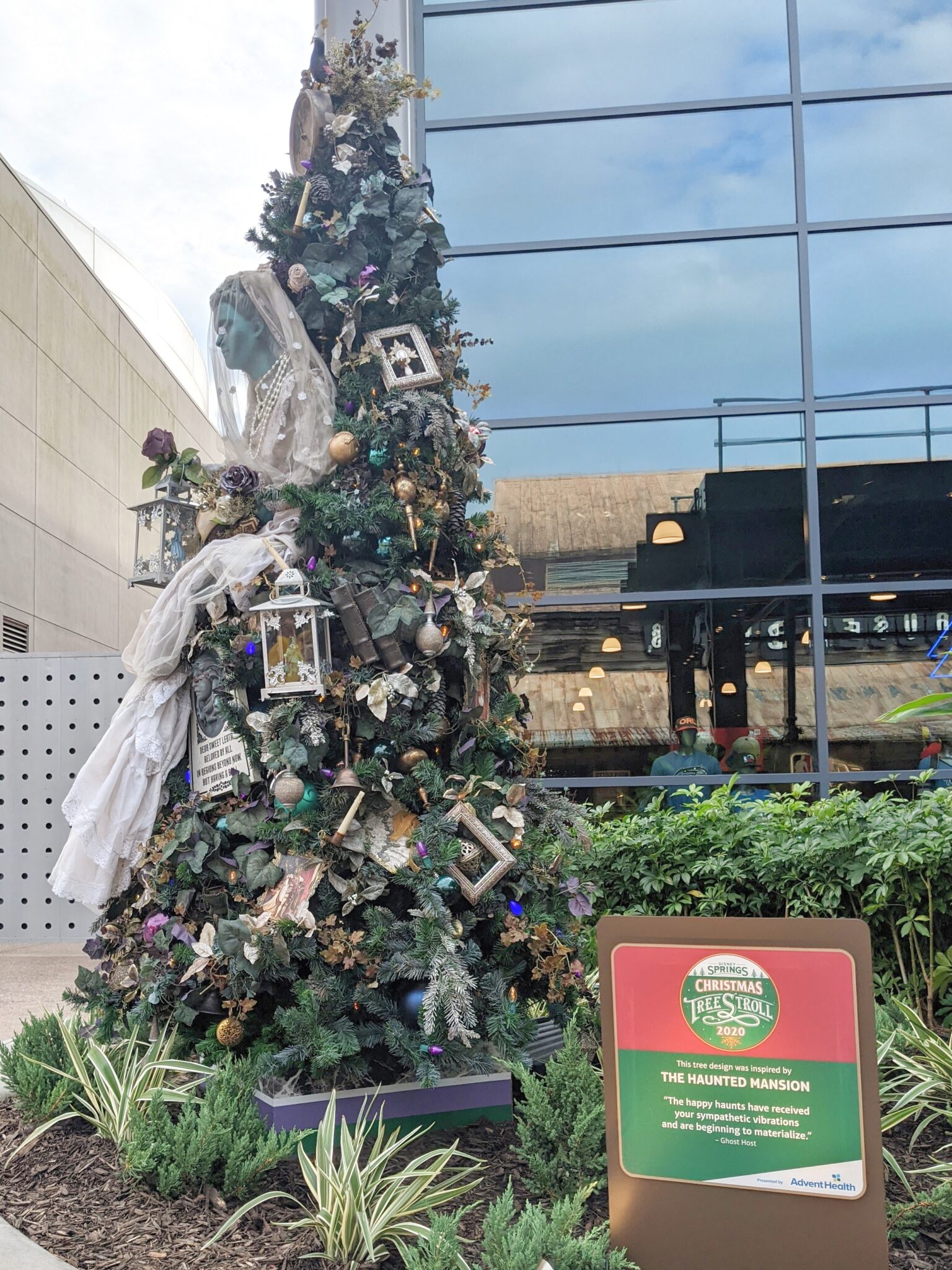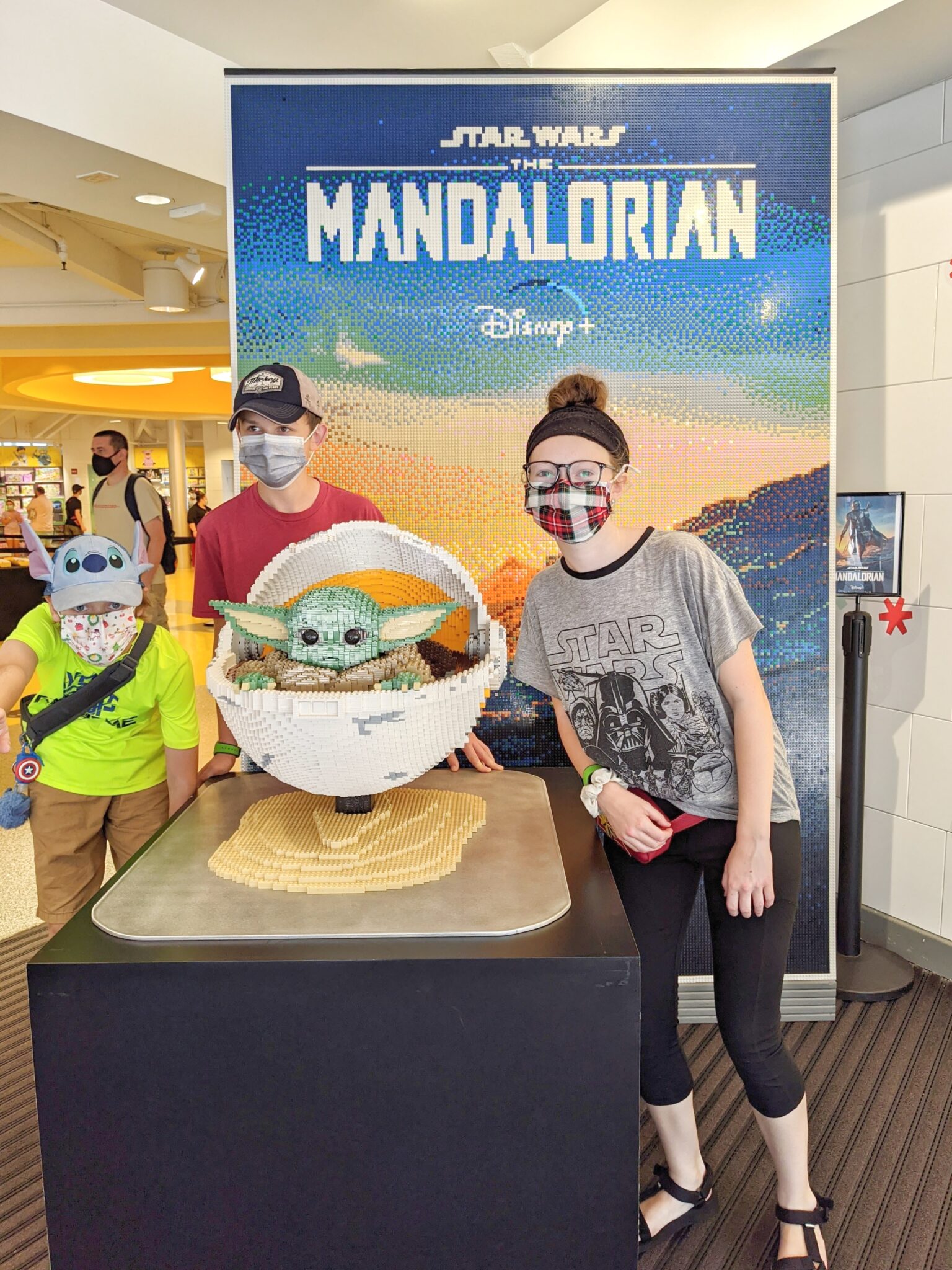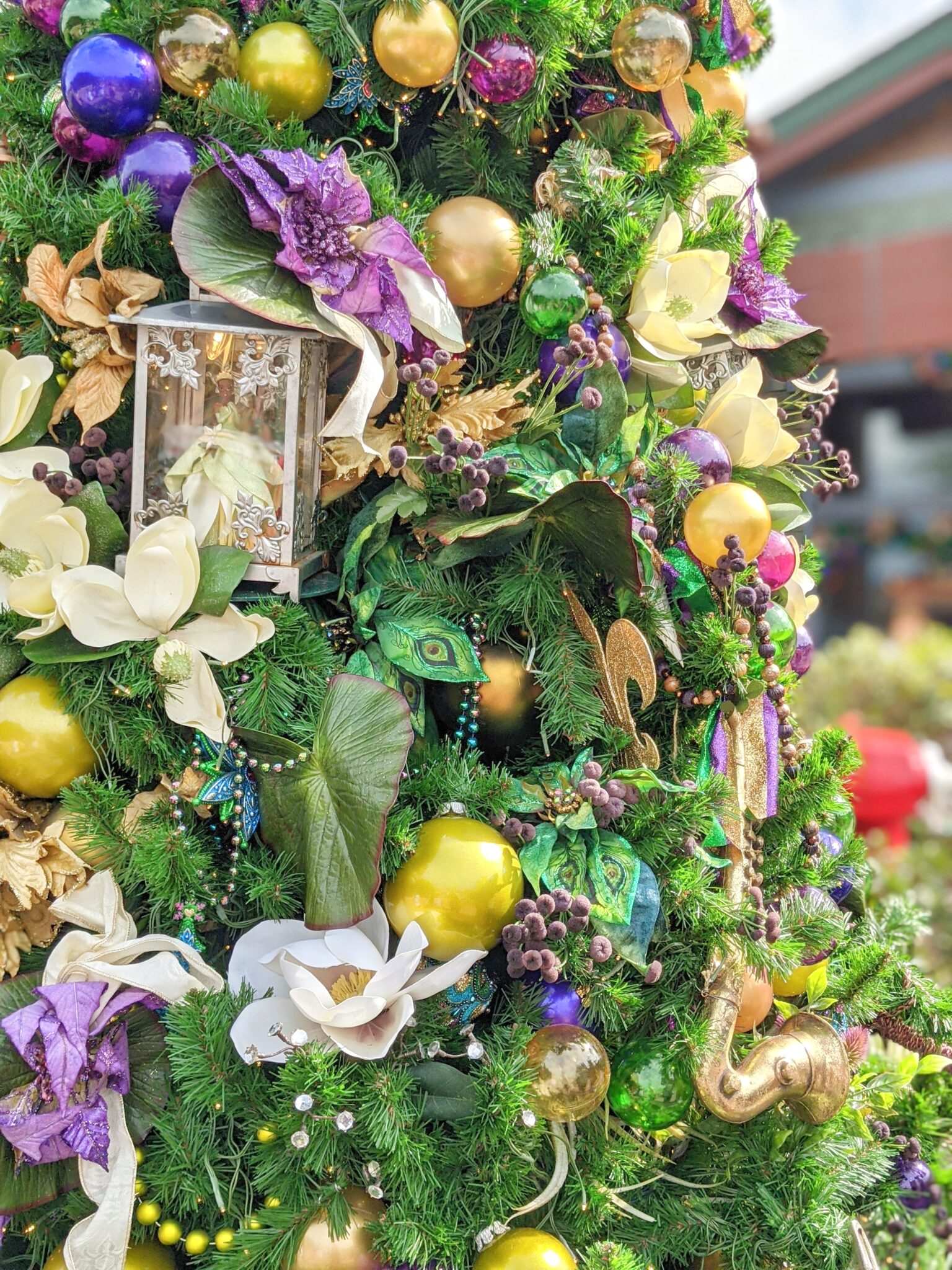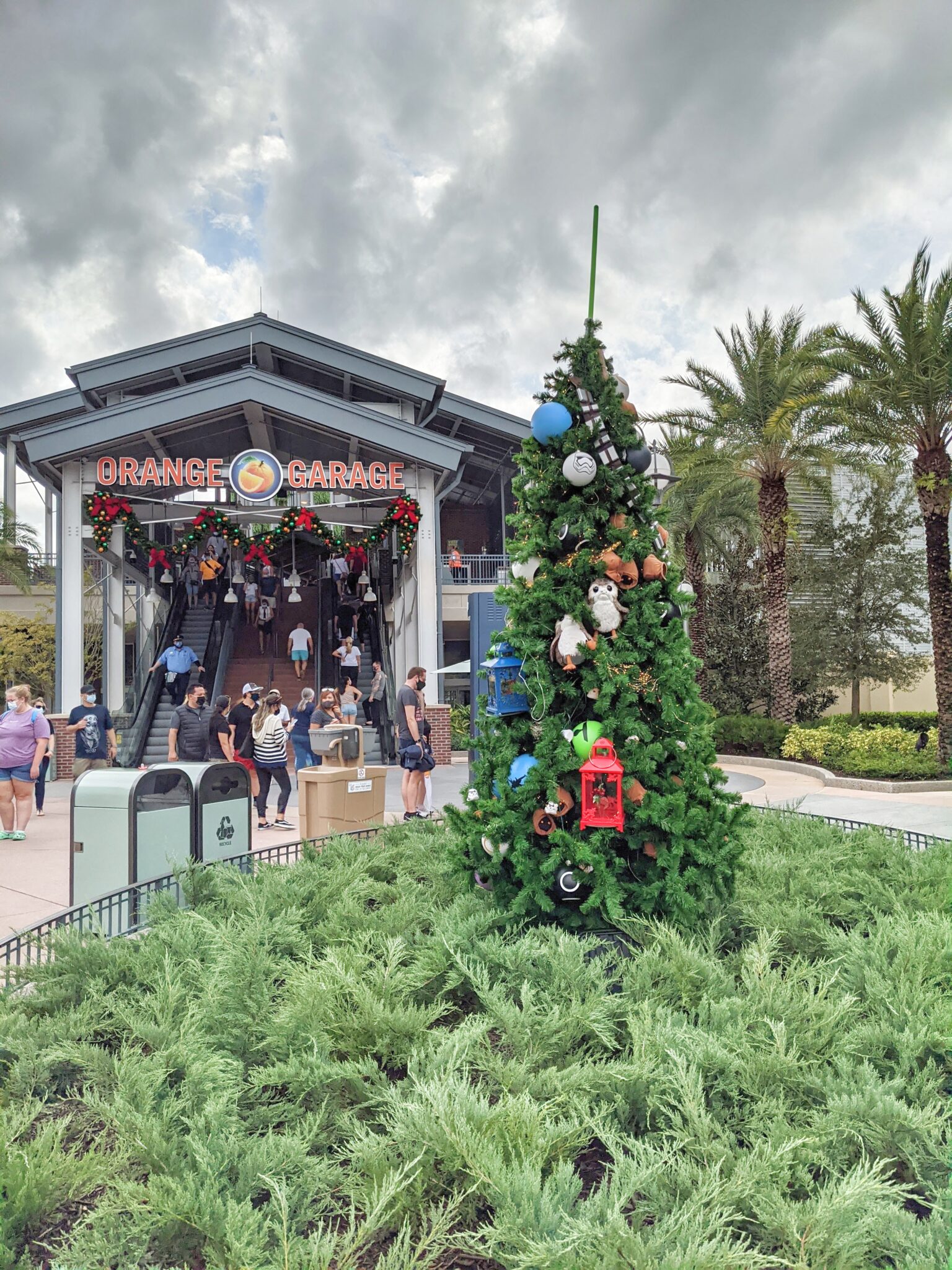 Pin-It!