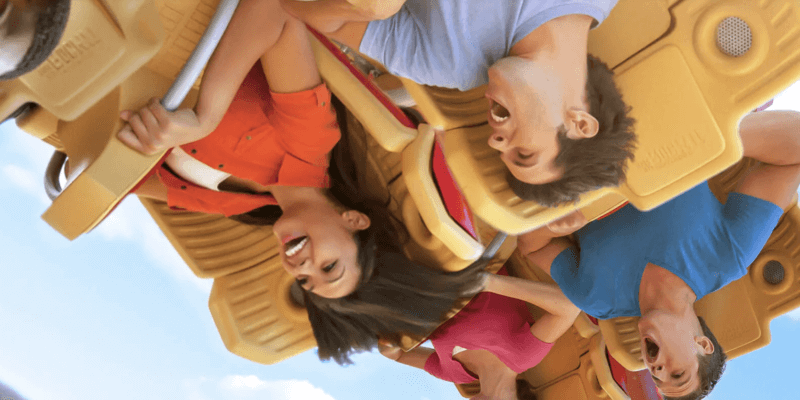 Secret Song Selection
As I talked about in my Ride Guide: Hollywood Rip Ride Rockit, there is a Rip Ride Rockit secret song list available for use while riding this roller coaster at Universal Studios Orlando. These songs each have their own code. This code must be memorized in order for you to use the song. I'll share exactly what to do and what code to use! Keep in mind that these songs are subject to change and have been removed without warning at times. I'll do my best to keep this list up-to-date!
Rip-Ride Rockit Secret Song List
The following Rip Ride Rockit secret song list can only be found on the secret song menu. Scroll down for instructions to uncover the secret menu!
101 – Temples of Syrinx- Rush
102 – Blues Before & After- The Smithereens
103 – Break On Through- The Doors
104 – Crocodile Rock- Elton John
105 – Do it Again- Steely Dan
106 – Don't You- Candlebox
107 – Drivin' Rain- Gov't Mule
108 – 8 Miles High- The Byrds
109 – Fantasy- Aldo Nova
110 – Fool- Rollins Band
111 – For The Love Of God- Steve Vai
112 – Freebird- Lynyrd Skynyrd
113 – Immigrant Song- Led Zeppelin
114 – Just Because- Jane's Addiction
115 – Live- Lenny Kravitz
116 – Mexicola- Queens of the Stone Age
121 – Runnin' Down a Dream- Tom Petty
122 – Start me up- by The Rolling Stones
123 – Stockholm Syndrome- Muse
124 – Diary Of Jane- Breaking Benjamin
127 – Urgent- Foreigner
128 – Vertigo- U2
129 – Wheel in the Sky- Journey
131 – Klein Mandelbrot- Blue Man Group
132 – Drumbone- Blue Man Group
182 – All the Small Things- Blink 182
183 – What's my age again?- Blink 182
301 – Float On- Modest Mouse
302 – I Want You Back- Jackson Five
303 – In My Pocket- Cat Empire
304 – Still Rock 'n Roll To Me- Billy Joel
305 – Brothers Gonna Work It Out- Public Enemy
306 – Lose Yourself- Eminem
307 – Ride Like The Wind- Christopher Cross
308 – Run to You- Bryan Adams
309 – Save Room- John Legend
310 – Vogue- Madonna
311 – You Make Loving Fun- Fleetwood Mac
312 – My Everything- Barry White
504 – Smokin' Gun- Robert Cray
506 – The Thrill Is Gone- B.B. King
507 – Who Did You Think I Was- John Mayer
508 – Pivot- Dry
701 – Cyanide- Metallica
702 –Endangered Species- Flaw
703 – For Whom The Bell Tolls- Metallica
704 – Forever Down- Black Label Society
705 – How Heavy This Axe- The Sword
706 – Just One Fix- Ministry
707 – Know your Enemy- Rage Against the Machine
708 – Let's Go- Ministry
709 – Mouth For War- Pantera
710 – Painkiller- Judas Priest
711 – Paranoid- Black Sabbath
713 – Wicker Man- Iron Maiden
714 – Unreal- Ill Nino
715 – Wake Up Dead- Megadeth
716 – We Call This Mutha Revenge- Suicidal Tendecies
718 – You've Got Another Thing Coming- Judas Priest
901 – Movin' Right Along- The Muppet Movie
902 – Rainbow Connection- The Muppet Movie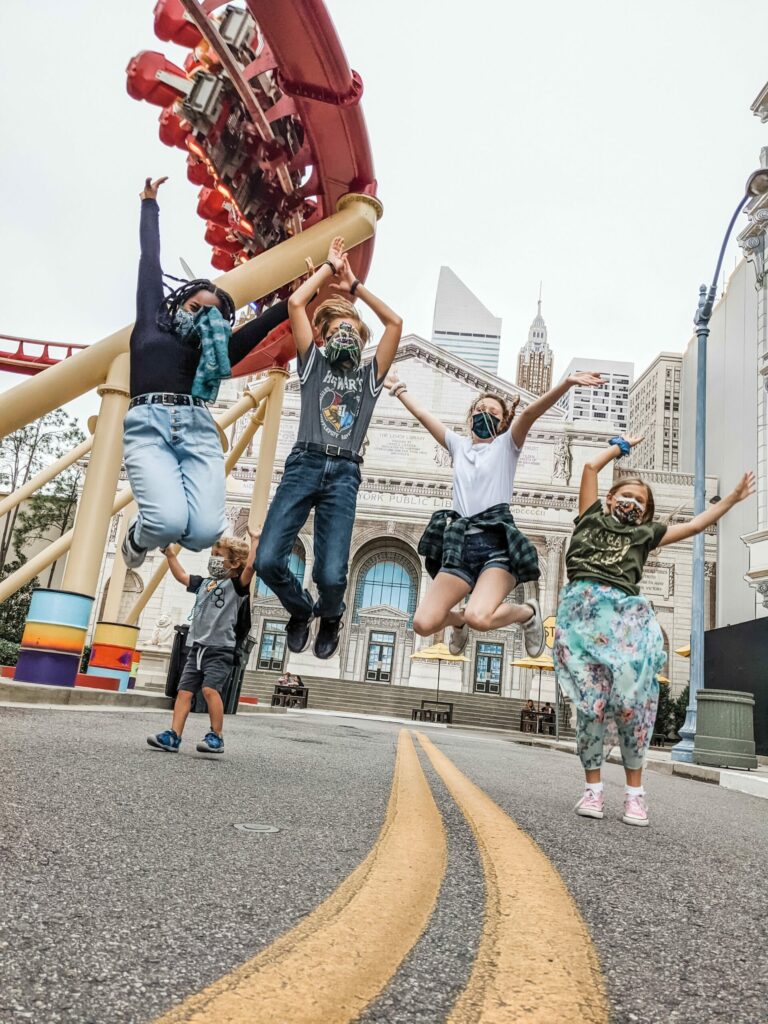 How To Use the Code
Here are the step-by-step instructions for using the Rip Ride Rockit secret song list. The process starts with you loading the cart and ends with you heading up to the first drop in less than a minute. So, you have to be fast to use the secret songs.
After you have chosen your song, again, memorize it! But if you're like me and have a bad memory, write it on your hand with a washable marker.
Get to the ride, and wait in line.
Once you are assigned a seat this is the time to rush! As soon as you are allowed to find your seat, do not run, but speed walk to it. The platform will continue to move so hurry!!!
Don't wait for a crew member to put your lap bar down You don't have to, they'll check it in a few seconds.
Once you put your lap bar down, hold the Rip Ride Rockit logo on the screen in front of you. The logo is located above the first genre (Rock). Do not panic if nothing happens immediately, you have to hold the button for about 10 seconds. Do. Not. Let. Go. Of. The. Button. Until. After. Ten. Seconds. There is no time to restart this process since the ride continues to move..
If you are successful at the previous step, a screen with number options. Quickly put in the code that you've memorized or written on your hand. Next, sit back and rock on!