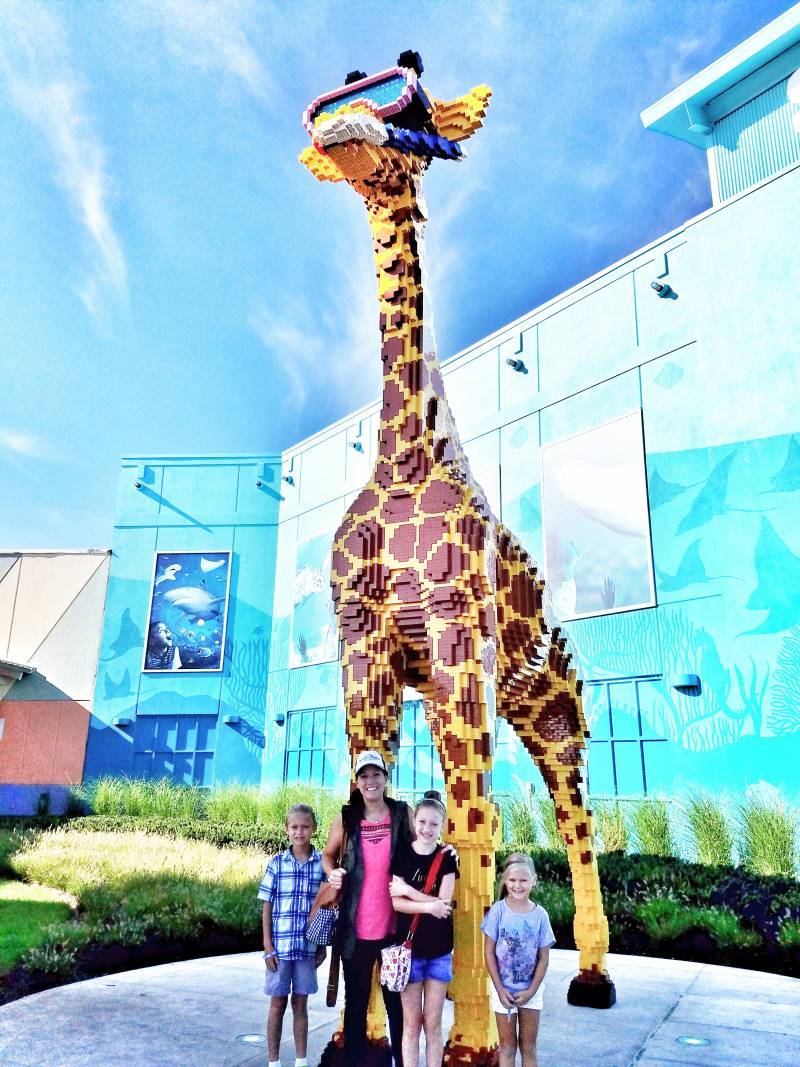 Last month, our family took advantage of the awesome ($10/person!!!) "homeschool day" prices available to homeschoolers at the Legoland Discovery Center and Sea Life Aquarium Michigan! We all had a great time and I would highly recommend that all homeschoolers take advantage of this deal. We didn't plan on going to both the aquarium and Legoland, but after arriving and being presented with the special combo price, we couldn't refuse the offer. It was a fun educational field trip at a great discounted price!
Follow the Legoland Michigan facebook page for current dates and special events!
The next Homeschool Week is scheduled for November 14-18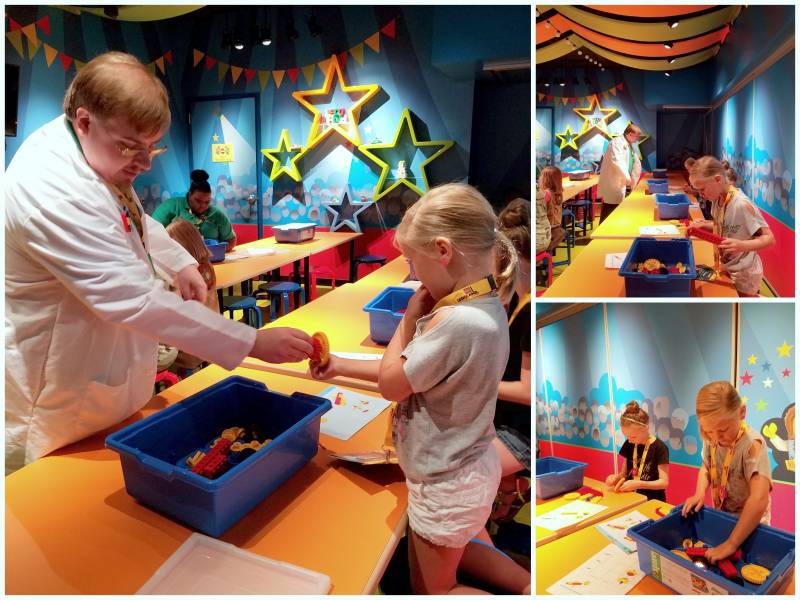 What we loved about Legoland
First off, the staff is wonderful!!! I cannot say enough about how kind and helpful every employee has been the couple times we have been there to visit.
They offered 2 special homeschool classes on the day we were there. These classes were included in the price of admission and taught by the Master Builder himself!
They do offer a pretty good combo deal for families in the cafe area, but they actually allowed us to exit and eat our lunch in the food court (we packed PB&J). Check with a staff member before leaving so they can sign your receipt for re-entry!
There is so much to see and do at Legoland. During the weekday hours, the wait times and lines are so much shorter! Our kids went on ride after ride with no wait. We also saw all 3 of the 4D movies.
P.S. The Lego Movie 4D show was our favorite! NEXO Knights was a little intense for young kids.
The cafe area is right outside of the classroom where classes were held. Our kids all sat through a good half hour long building class while my husband and I sipped lattes!
P.S. They do 1 free refill on coffee drinks!
There is an awesome "quite room" right next to the play area where parents or nursing mothers can sit on cushy couches behind a glass window and view their kids in peace. It's pretty amazing.
Everything is awesome. For real. To read my full review of Legoland you can view my original post here: Legoland Grand Opening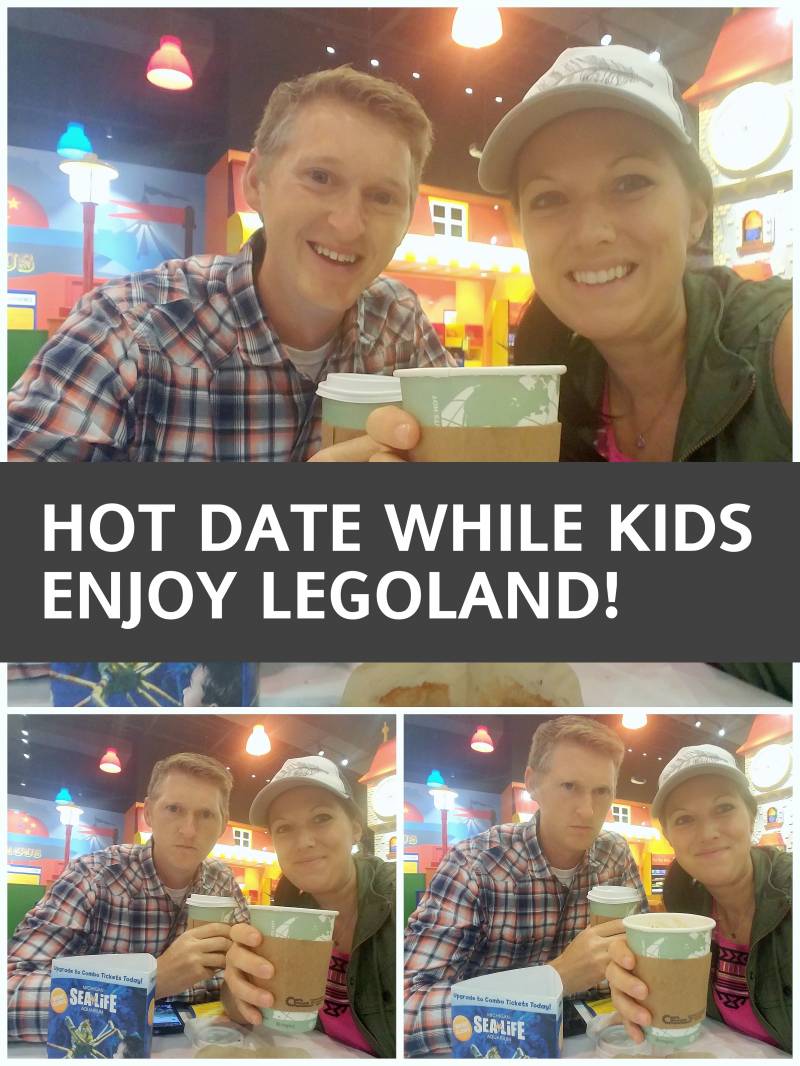 What we loved about Sea Life
Again, the employees are wonderful! They are all very kind and passionate about what they do and their care of the sea creatures.
They gave us special homeschool day booklets with fun facts and info in them.
They had 3 different stations throughout the facility with science experiments the kids could conduct and record on the papers they provided.
Just like Legoland, the crowds were small and lines were short! We had lots of un-rushed time to view, read and learn.
Legoland Tips
Take minifigures to trade with Legoland employees!
Ask an employee to sign your receipt for re-entry.
Pack a lunch and eat in the food court to save money – or go with the special family combo deals in their cafe.
We did NOT have to present any proof of homeschooling.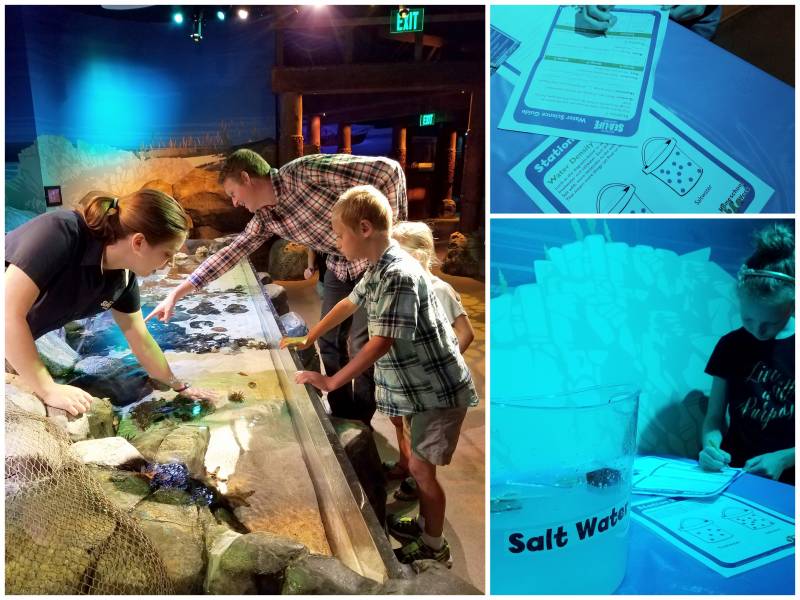 Our Itinerary
We arrived at Legoland right when they opened at 10:00
We bought the combo ticket there at the desk that included Legoland and Sea Life – they also talked us into an activity pack for a few extra bucks, that included a Lego lanyard and booklet with spots to get stamped at various stamping stations. THE LEGOLAND HOMESCHOOL RATE IS $10 PER PERSON AND THE COMBO PRICE WAS $18
We played at Legoland until noon, then had a staff member sign our receipt so we could exit and return.
We ate our PB&J's in the food court.
We walked over to Sea Life and spent a couple hours enjoying it there.
I left the kids at Sea Life with my husband and ran into Charming Charlie!
Husband joined me after half an hour. I needed more time. I stayed to shop while he took kids back into Legoland!
When I had my fill of shopping, I joined them back over at Legoland.
We left Legoland and had dinner at Rainforest Cafe (we said we weren't going to… but we caved)
We left happy and made it home safe!
Follow their facebook page for current dates and special events!
The next Homeschool Week is scheduled for November 14-18
Call ahead to confirm prices and dates!
This was on their website for the September dates:
Walk-up discount only. Valid 9/12-9/16/2016 between 10:00am and 3:00pm. Up to six total tickets. Cannot be combined with any other offers or discounts. Not valid for Annual Passes. Final interpretation resides with LEGOLAND Discovery Center Michigan. Workshops are on a first come, first served basis.