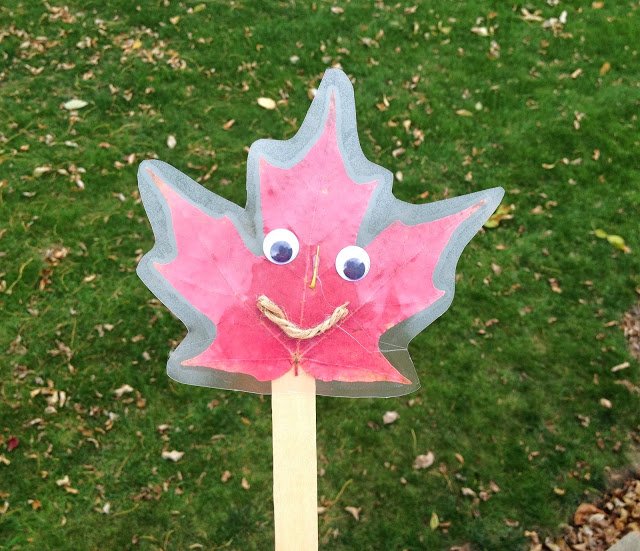 Fall Leaf Puppet Craft
Are you on the hunt for a fun Fall craft to make? This is a neat activity to do with kids using pretty Fall leaves! It's super easy too! We did this with a 2, 4 and 6 year old (and Grandma's help). Today I am sharing how to make this super easy, Fall leaf puppet craft.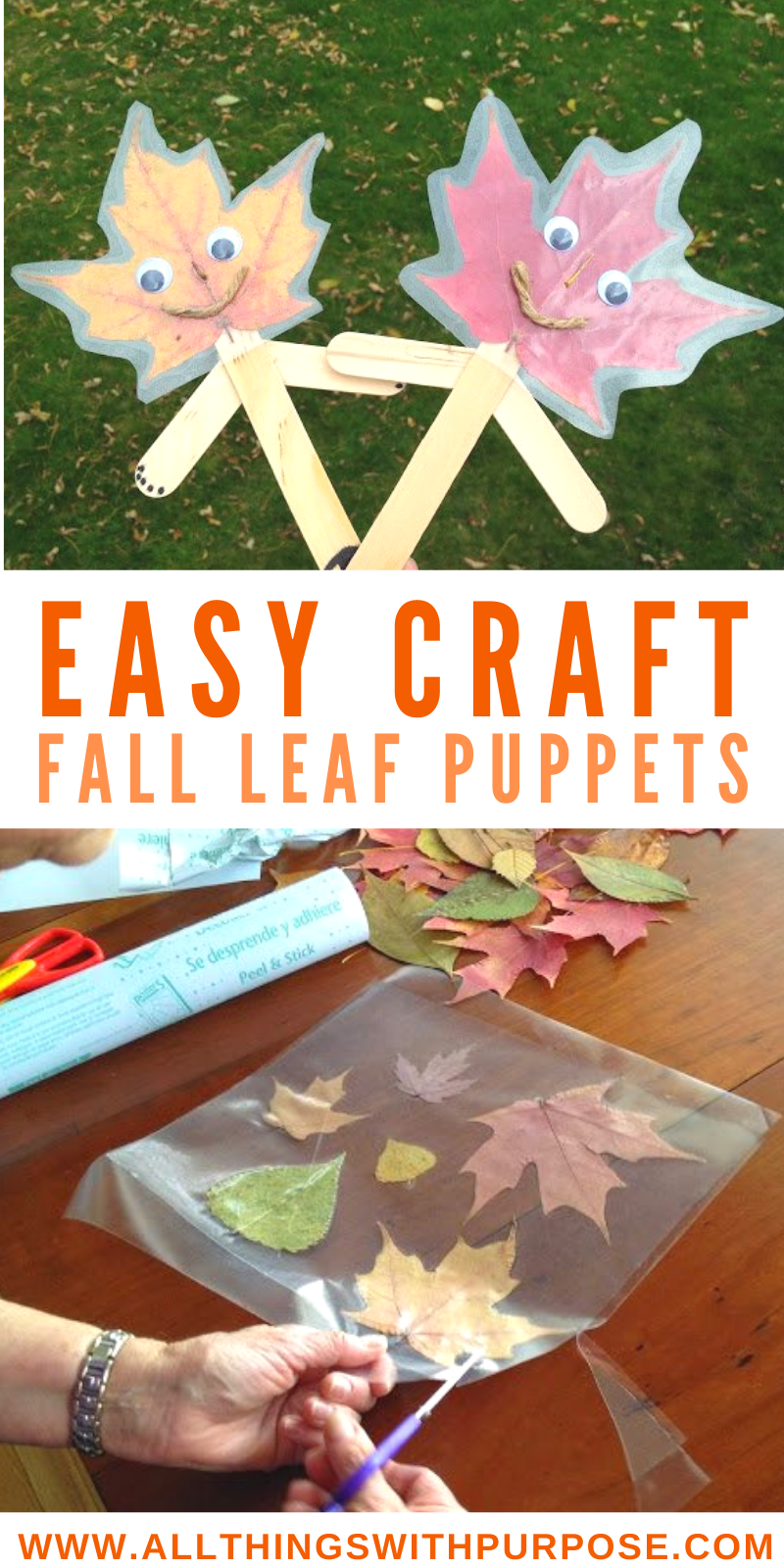 What You Need
Before you start, gather these supplies:
Instructions
Here is what you need to do to create these fun leaf puppets:
Collect leaves and press them in a flat book for a couple of days
Cut 2 sheets of laminating paper
Cut the stems off of the leaves
Remove the protective film from a sheet of laminating paper and lay it flat on the table (sticky side up of)
Arrange leaves on the sticky paper
TIP: Make sure the leaves are far enough from the edges and other leaves so you can press the top layer and bottom layer together
Carefully place a second layer of sticky paper on top of the leaves
Press down on your laminating sheets to seal all the little areas up, paying close attention to the edges of your leaves
Cut out the leaves with a centimeter edge of sticky paper all the way around them

Time to Create the Puppet!
Glue a craft stick to the back of a leaf. Glue eyes, a stick nose, and twine mouth on your puppet. Add additional craft sticks for arms and use markers to decorate!
You Might Also Like: Toy Story 4 Forky Craft
[show_shopthepost_widget id="3767547″]