Create your very own Forky doll from Disney Pixar's Toy Story 4! This fun and inexpensive craft is great for all ages and makes the perfect activity at a Toy Story themed birthday party!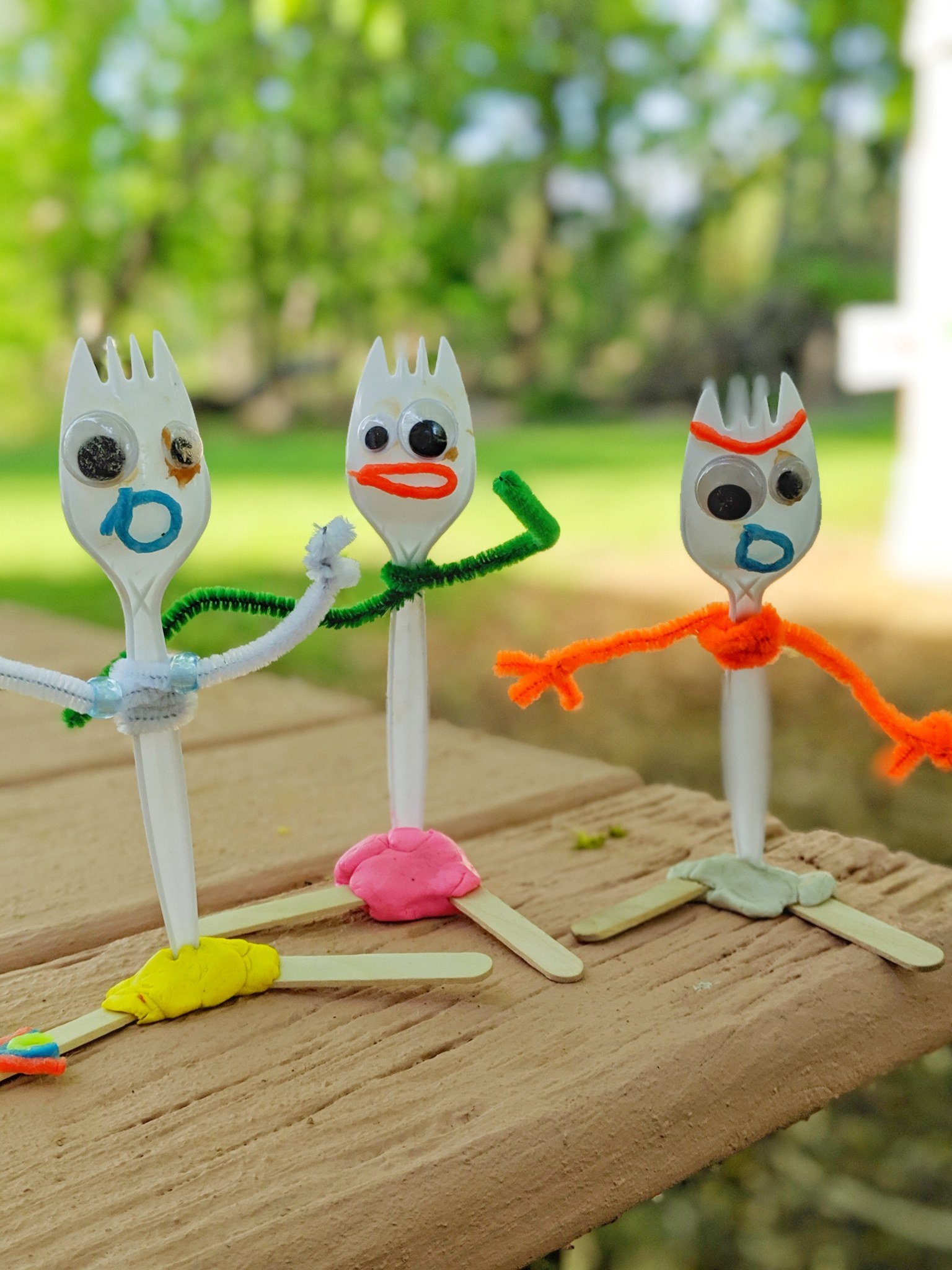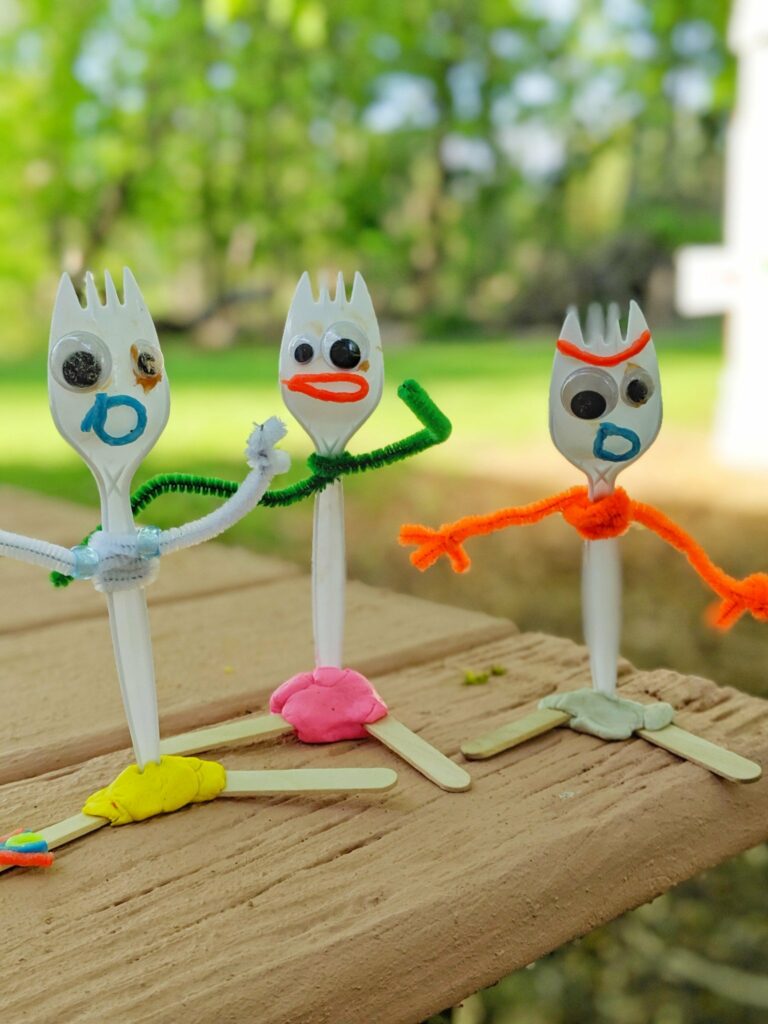 Toy Story 4 Forky Craft
We're all big Toy Story fans around here, and we can't wait for the arrival of Toy Story 4! Who else loves the fact that Disney Pixar decided to incorporate a spork craft into this movie? I mean, we've all been there, right? Every kid has made some ridiculous creation at one point or another and then kept it around for far too long. It's just #momlife right there. It's hilarious and genius of them to have created a main character based entirely on the concept of a ridiculous kid's craft!

Now, who wants to make one?!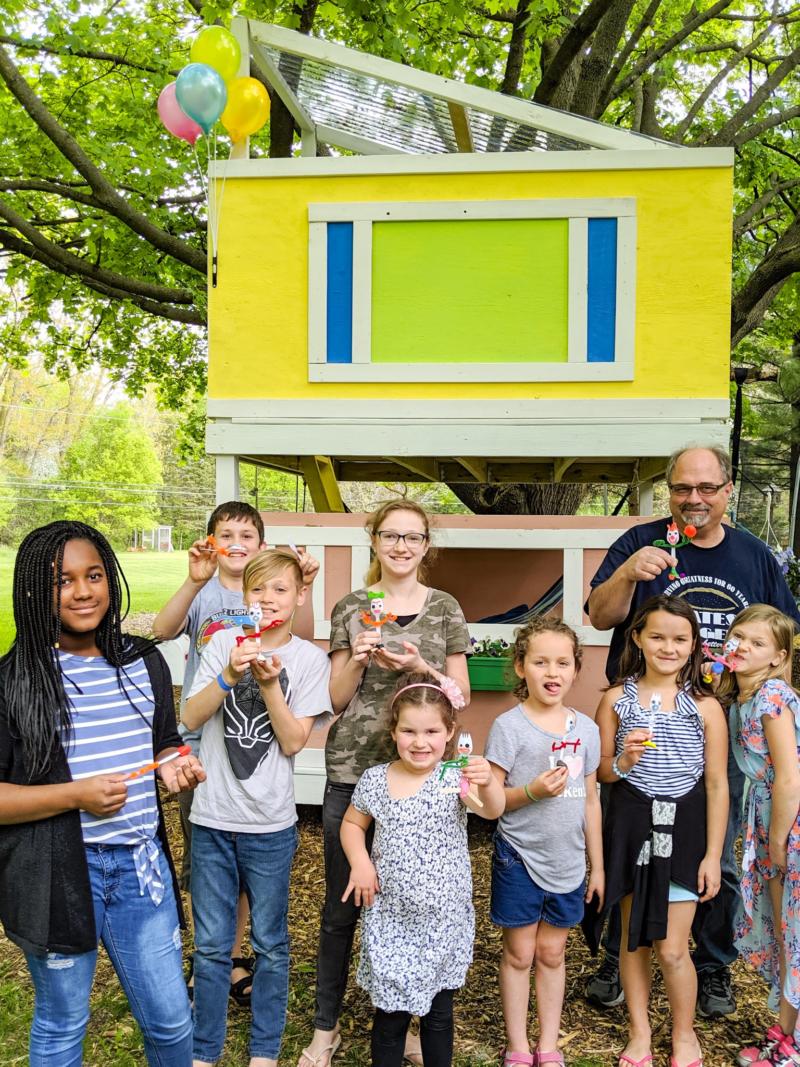 What You Need
Here are the items you'll need to create your very own Forky toy from Toy Story 4:
I bought all these supplies and arranged them in plastic cups inside a small basket. There were enough supplies left over to use for other crafts down the road. I kept everything in the baskets and have pulled them out on rainy days and while baby sitting little kids.
Read: Toy Story Birthday Party Ideas and Free Printables

Classic Forky
The fun part is creating any type of spork creation you want! Use whatever colors you want, add stickers and pompoms, glitter or buttons! But, if you want to create a classic Forky that looks just like the one from the movie, you can follow these instructions:
Snap a Popsicle stick in half and attach them to the bottom of a spork using white clay
Cut 2 small sections of a red pipe cleaner. Wrap the longer section around the spork for arms. Use the small pieces on each side for fingers.
Cut a small piece of blue Wicky Stix and form a mouth (this will stick directly to the spork, no glue necessary)
Attach one large googly eye and one small eye
Use a small, orange piece of Wicky Stix for the uni-brow
And that's literally it.
Are you embarrassed to admit that you really just read through these instructions?
It's OK, you're among friends.
Read: Free Printable Aladdin Lyrics from the new Live Action Aladdin Movie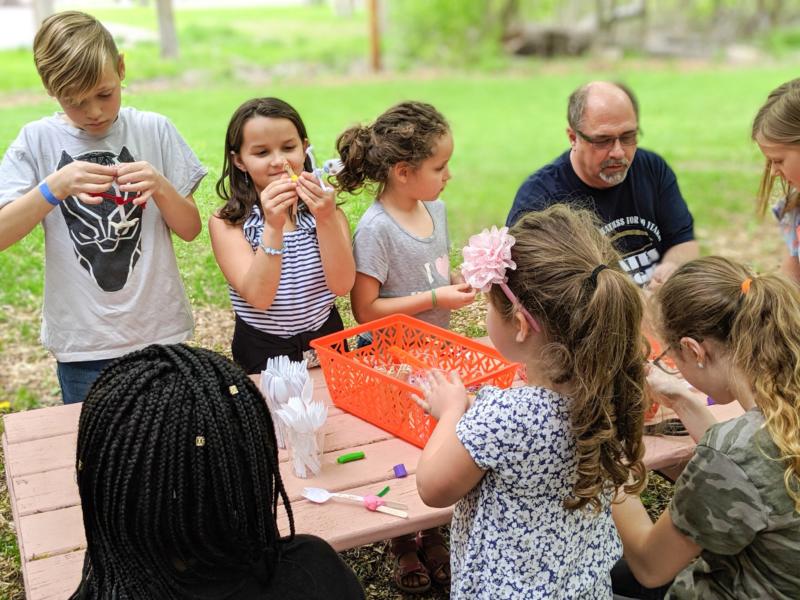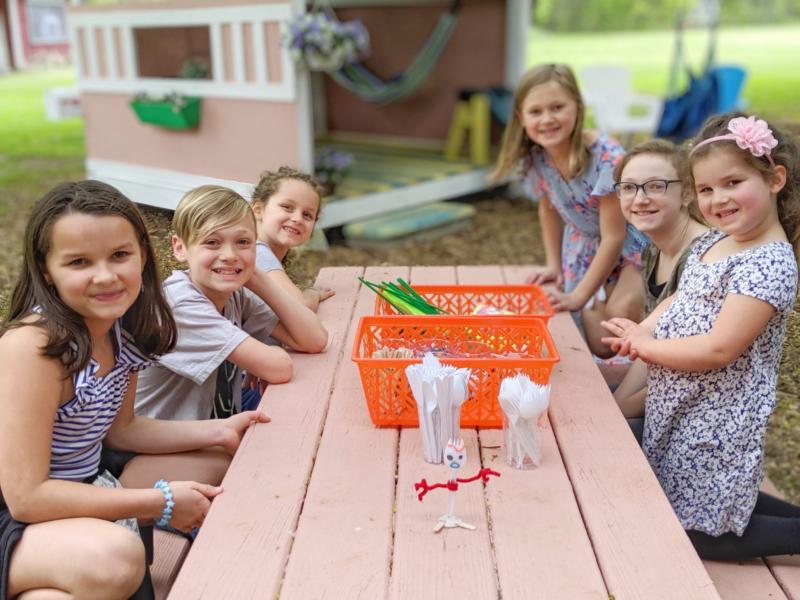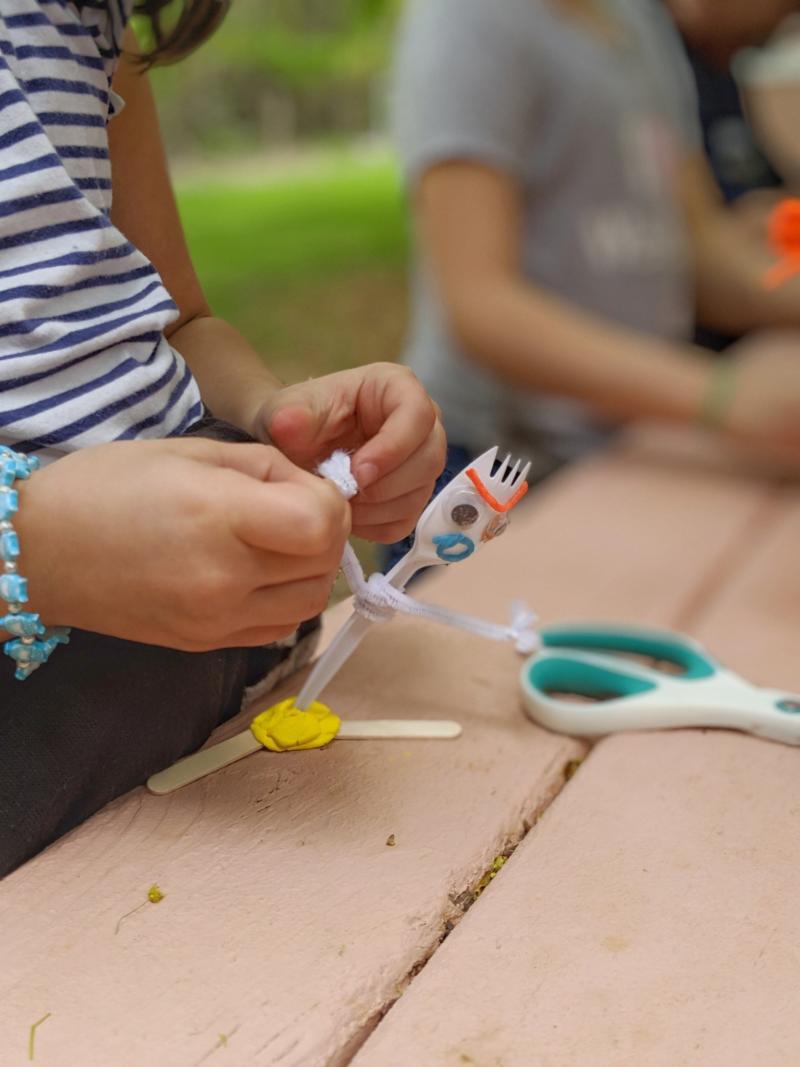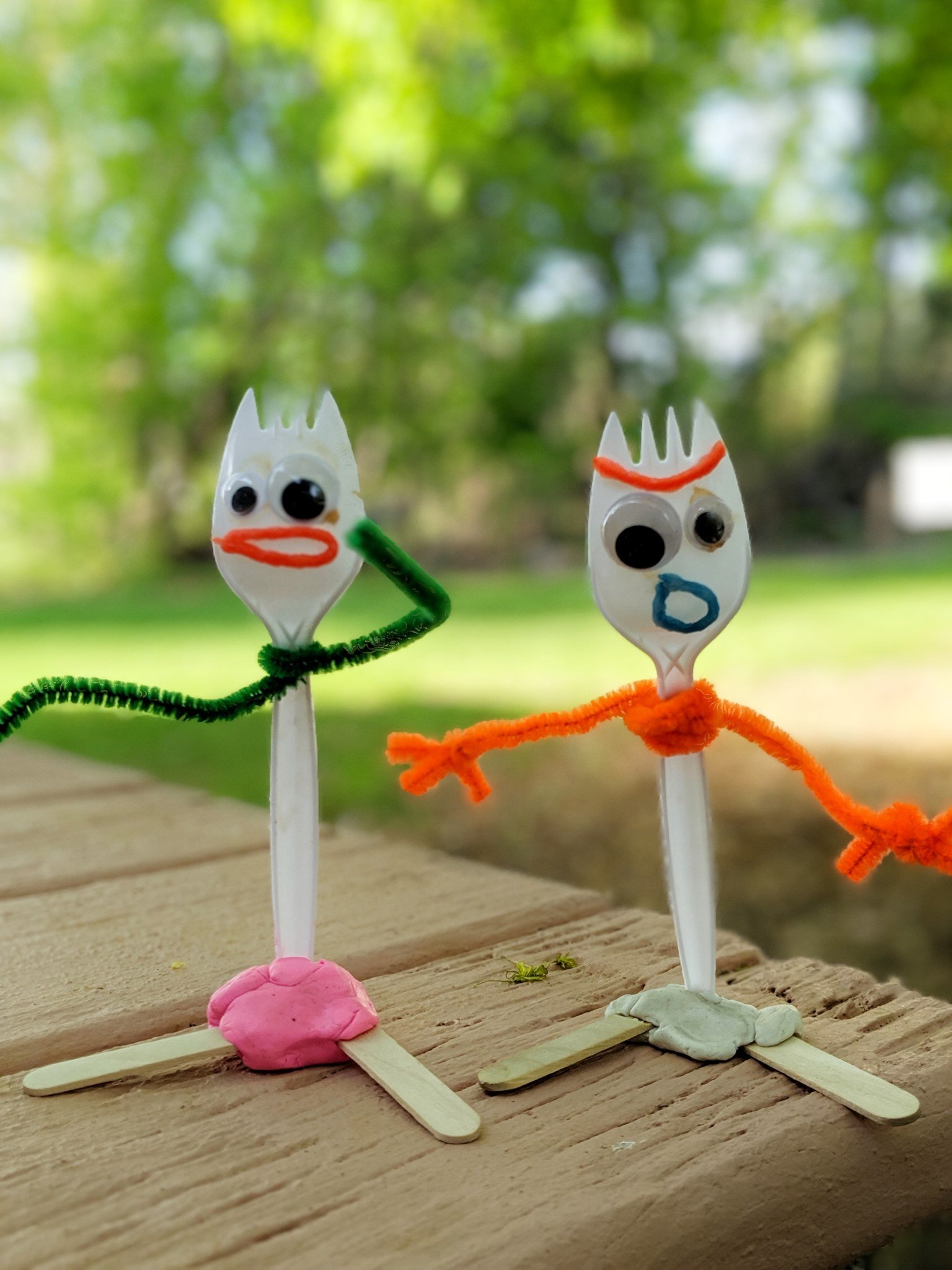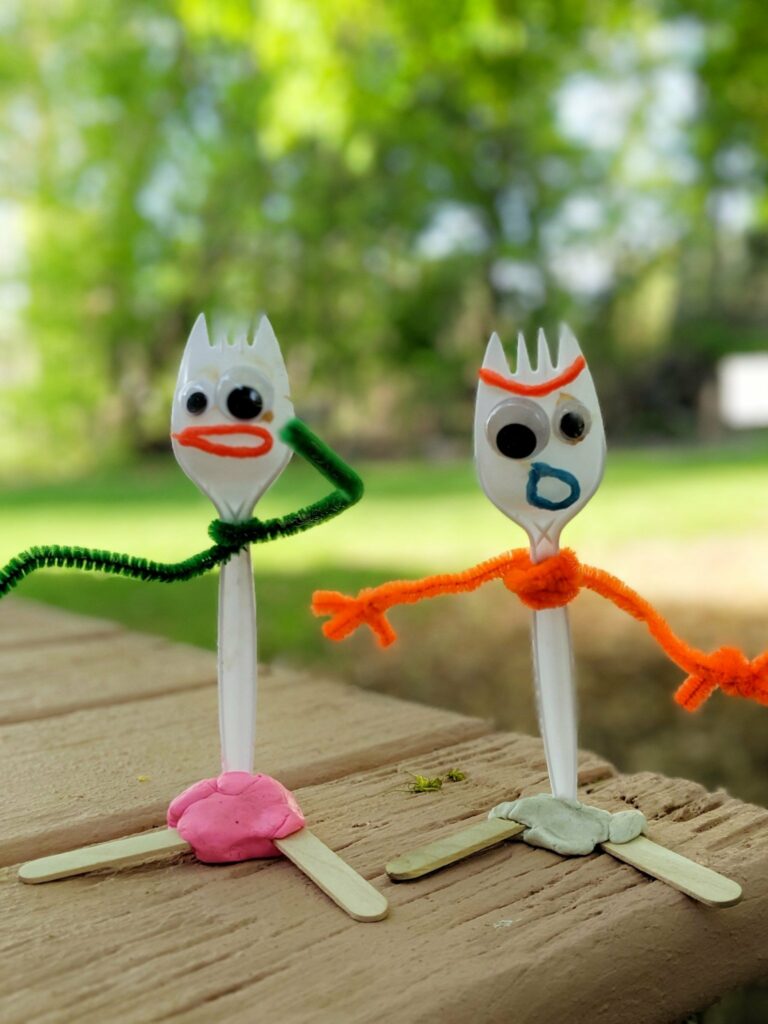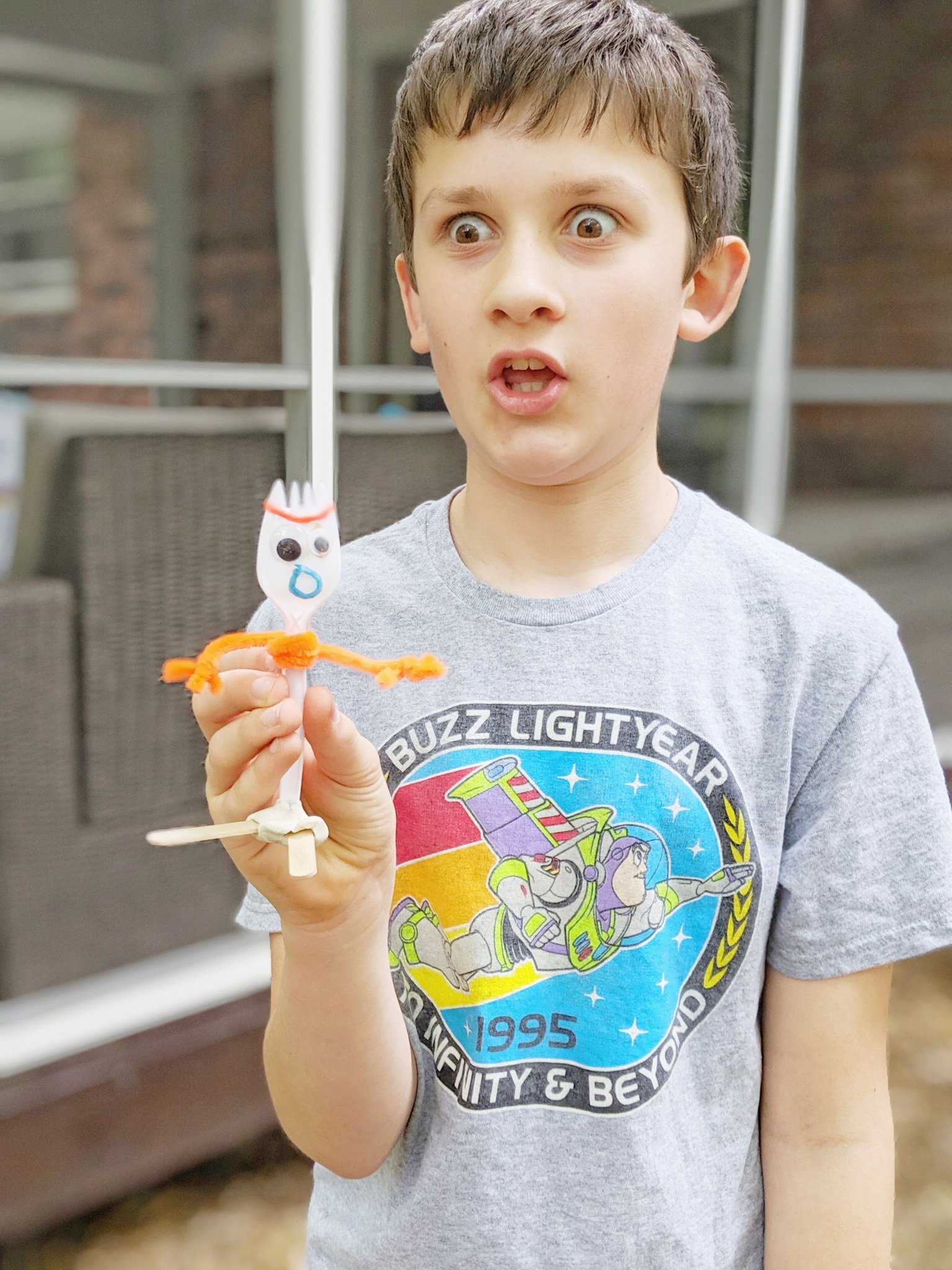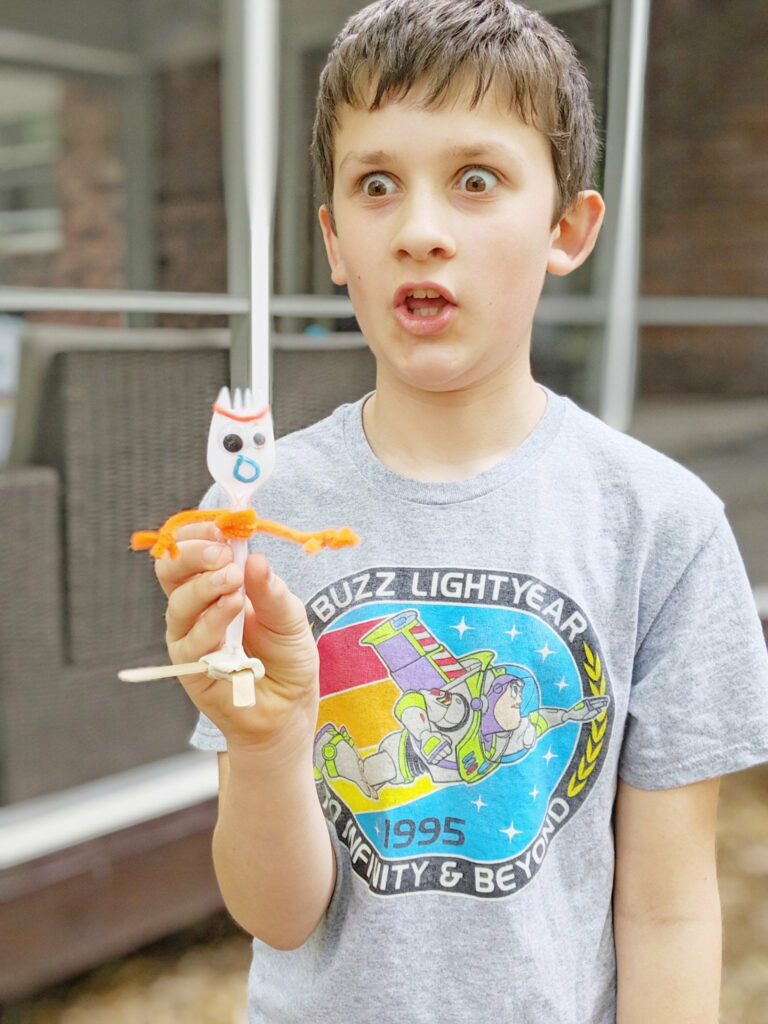 Pin-It!