This post was sponsored by Legoland Discovery Center of Michigan. I attended the media preview event in exchange for my honest feedback.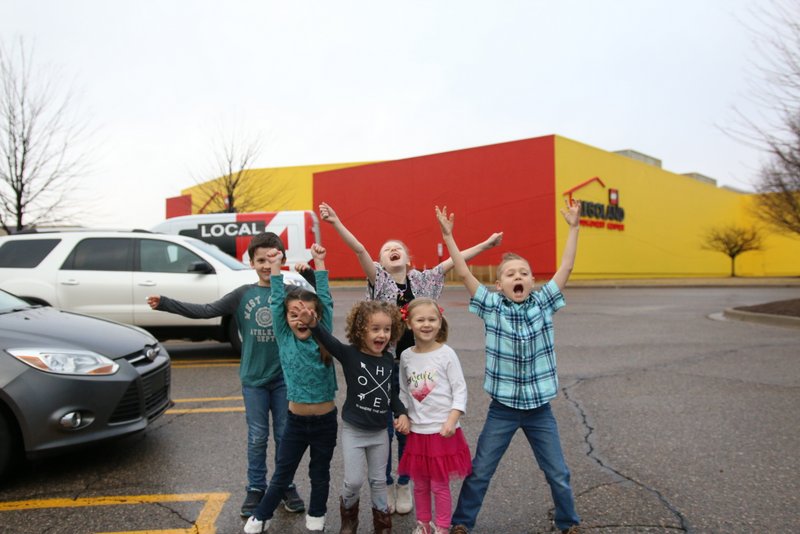 We love Legoland!
If you're wondering what my kids thought of the new Legoland Discovery Center Michigan, see the above photo. That pretty much sums it up!
Legoland took over the spot where the Jeepers kids attraction used to be in Great Lakes Crossing Mall. We don't get up to Great Lakes Crossing super often – it's about 30 to 40 minutes away from us. But we LOVE to go when we can. The whole mall has become quite the destination. It's a great day trip, a fun getaway in the middle of Winter and perfect for your Summer "stay-cation!"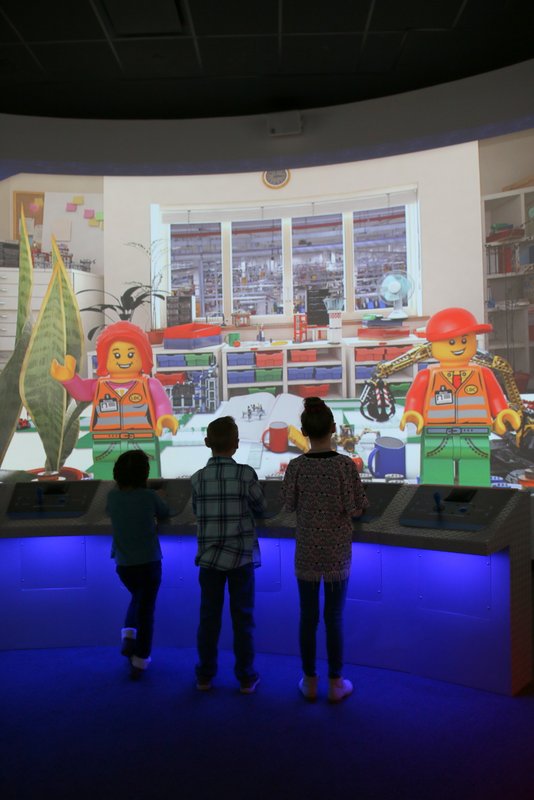 Is it worth the price?
The answer to that may be different for every family. My family was privileged to attend a blogger/media preview event to help YOU answer that very question. It may be a stretch financially for some people, but I can wholeheartedly say, you WON'T be disappointed.
More than just a giant Lego building area?
I honestly went in with some pretty low expectations. I had never been to a Legoland Discovery Center before and I pictured it being expensive Lego play time. Beyond a giant tub full of Lego bricks, I'm not sure what else I expected. We've got giant tubs full of Legos at home, so how was this going to be any better than that? Why spend the money?
Oh man…
I'm about to tell you.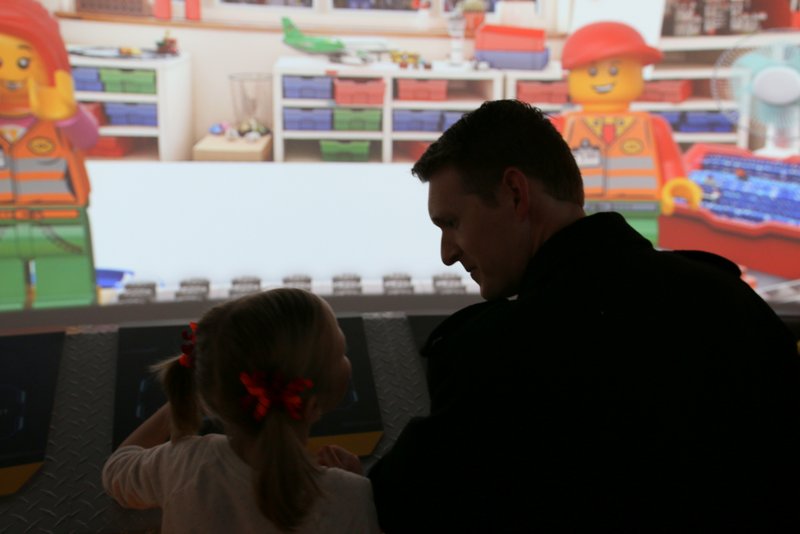 Our family went (my kids are 9, 7 and 5) along with my parents, sister, and her children (ages 8, 6, 4 and 2). There was definitely something for EVERYONE.
They did a fantastic job of designing a space with
everyone

in mind
My 2 year old niece enjoyed the little kids area with a small slide and climbing structure, giant Lego bricks and interactive things to push and listen to.
The 4, 5 and 6 year old girls LOVED the Lego Friends area with pretty pastel towers, building stations and life size Lego Friends characters.
My 9 year old daughter and the 7 and 8 year old boys could hardly be dragged away from the building and racing area!
Parents AND kids all loved the Detroit "Miniland"
I have to say, I've seen my fair share of Lego exhibits – but the detail that went into constructing this large scale model of Detroit that includes so many iconic structures and venues was super cool. We were in there for quite some time, checking it all over.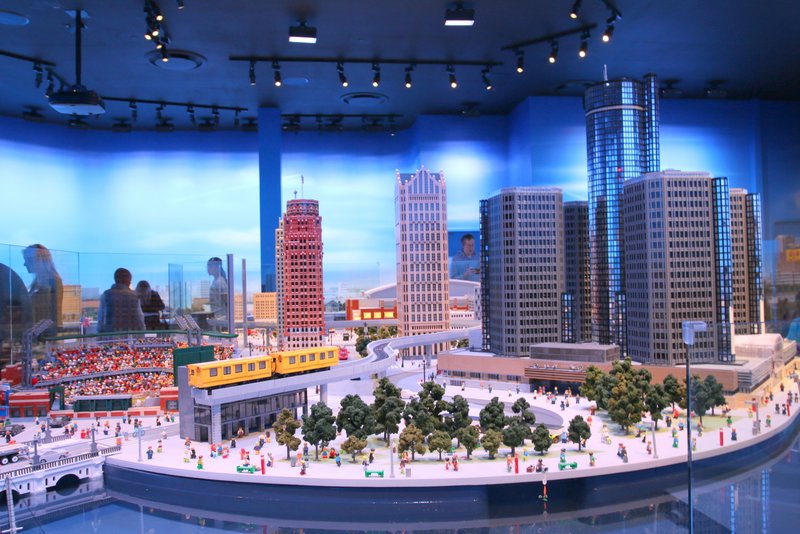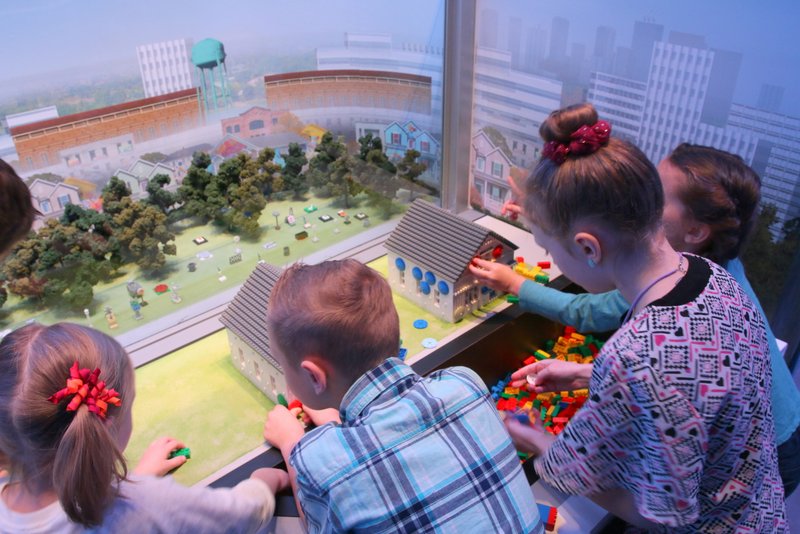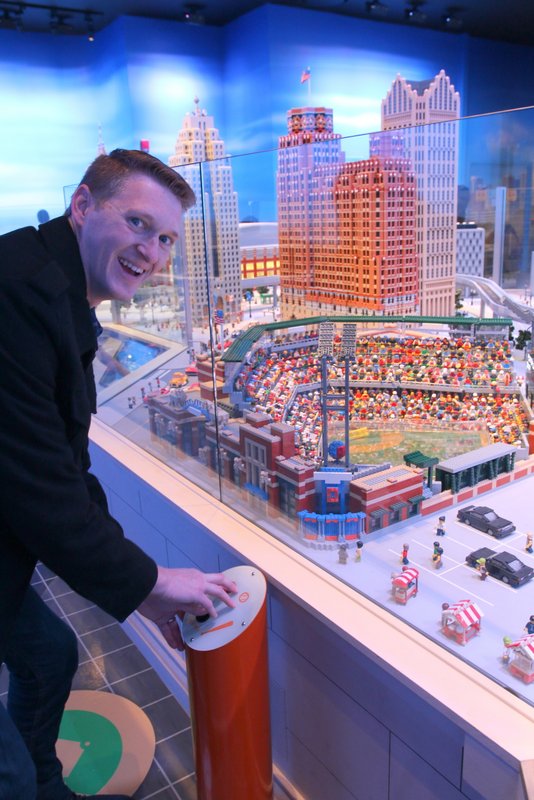 See what I mean? Something for everyone!
Exhibits like this rarely do a good job of appealing to all ages for a lengthy amount of time. I found that there were so many interactive features about this one, that even the little kids were engaged.
TIP: Stay around long enough to see the city go through a complete day and night cycle, including a night-time fireworks display!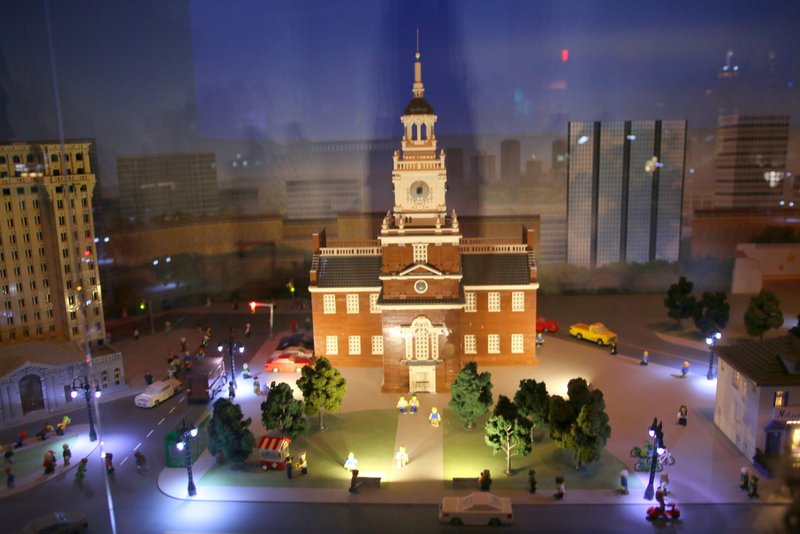 There are two very cool rides at Legoland Discovery Center. One is the spinning ride seen below, and the other is what I can only think to refer to as a "Disney World style ride." It's the type of ride you see at Disney World and I mean that in the BEST possible way!
Well, we were impressed!
The kids were too.
Ahem.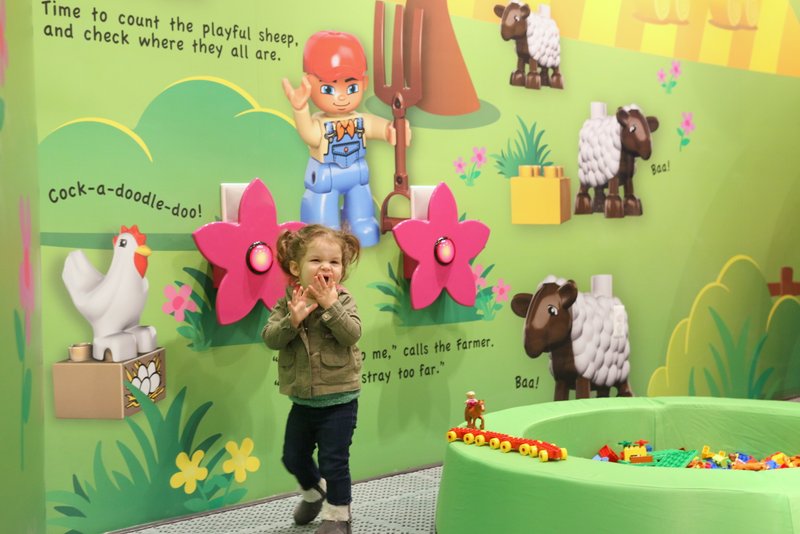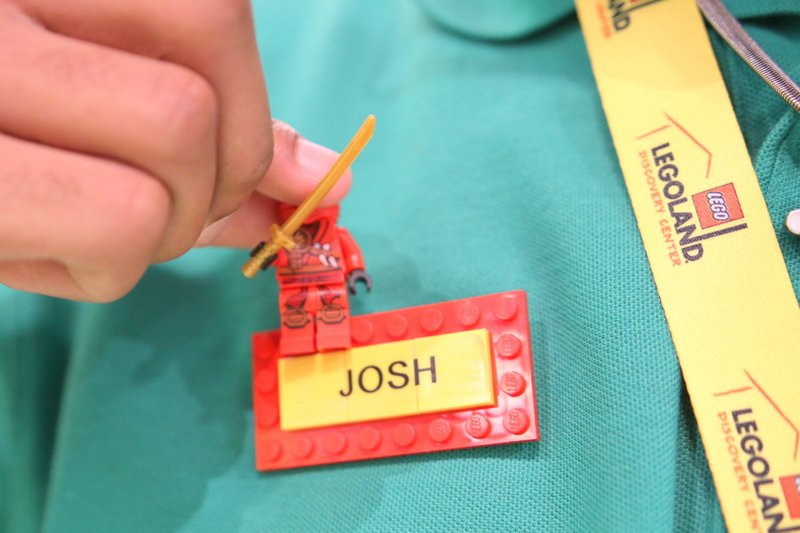 TIP: Take a mini figure with you! Every staff member has a mini figure on their name tag for trading. Trade with any staff member and they HAVE to trade with you, they can't refuse. Cool, right??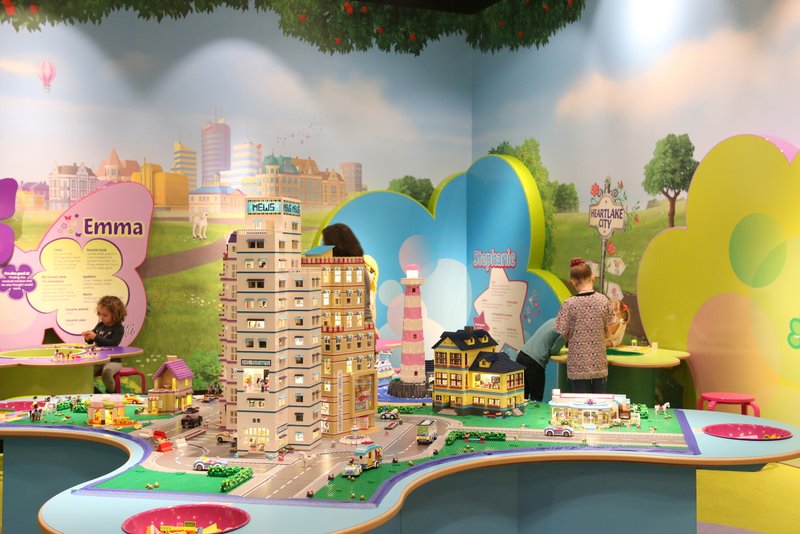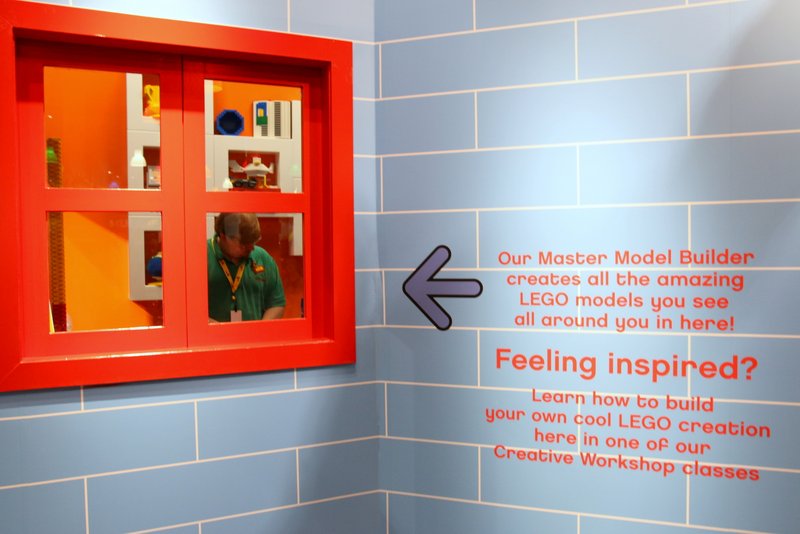 The "Master Builder" is on site to answer questions, give tips and teach building workshops! It was really fun meeting him and learning about what he did to win such a coveted title.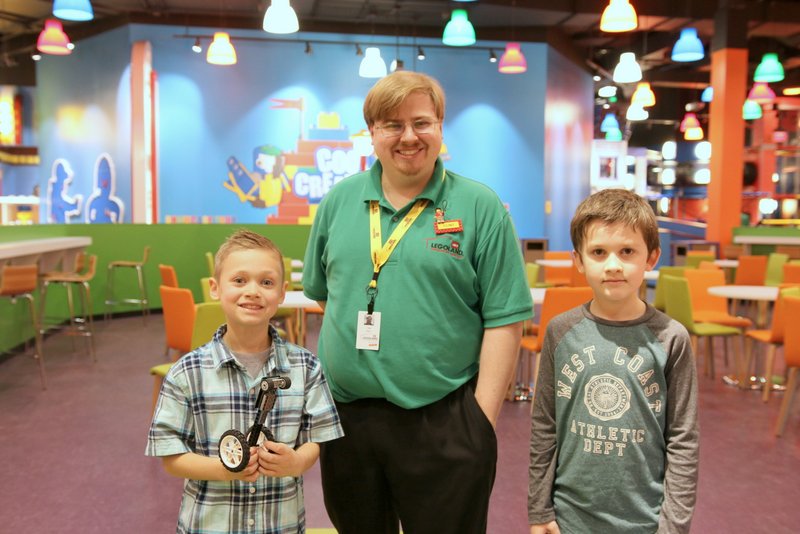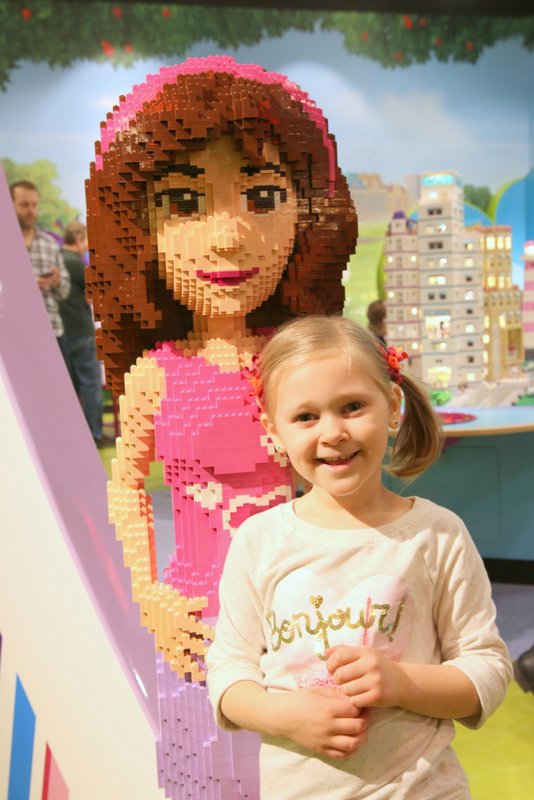 Of course my Olivia loved getting her picture taken with the life size Olivia Lego Friend!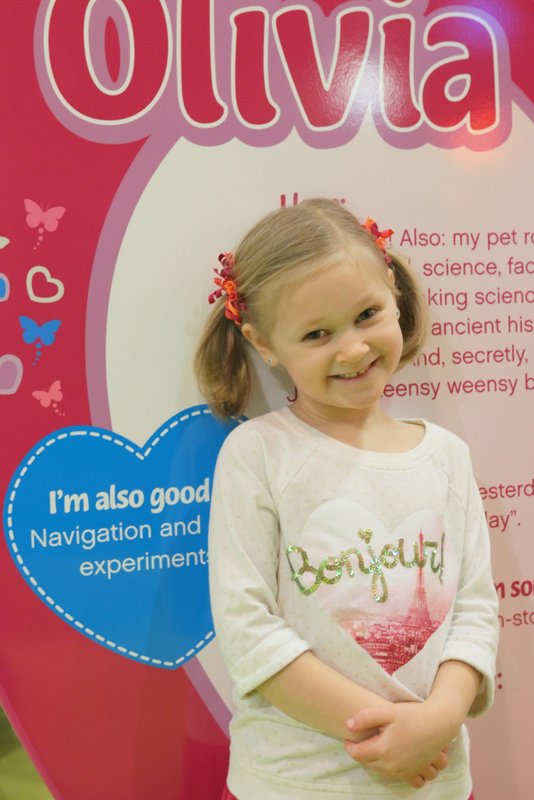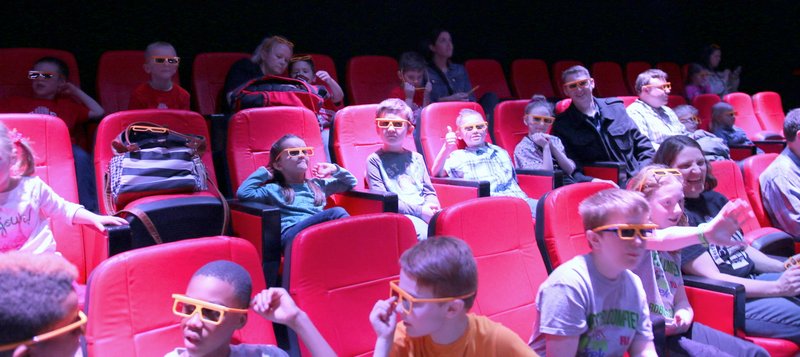 Lego 4D Theater
The 4D theater experience was up there with any theme park style 4D theater I've ever been to! There were lots of hands in the air as kids tried to reach out and touch the images on screen, there were gusts of wind, flashes of light and it even "snowed" at one point! It was very entertaining yet not too intense so the 2 year old was not scared. Again, this attraction also did a great job of holding the attention of a 2 year old and every adult in the room.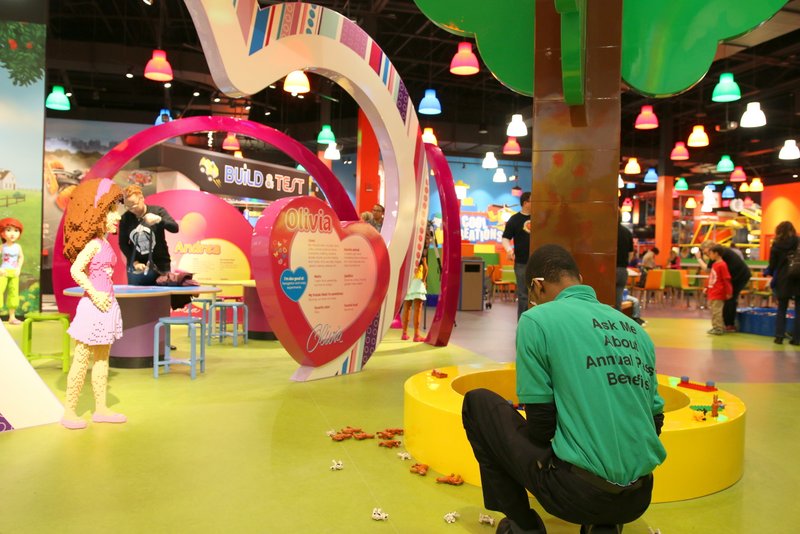 The staff was exceptional
You can tell everyone there has a passion for building and does a great job of helping the kids. They also do a fabulous job of keeping it clean and picking up all those thousands of tiny pieces… constantly!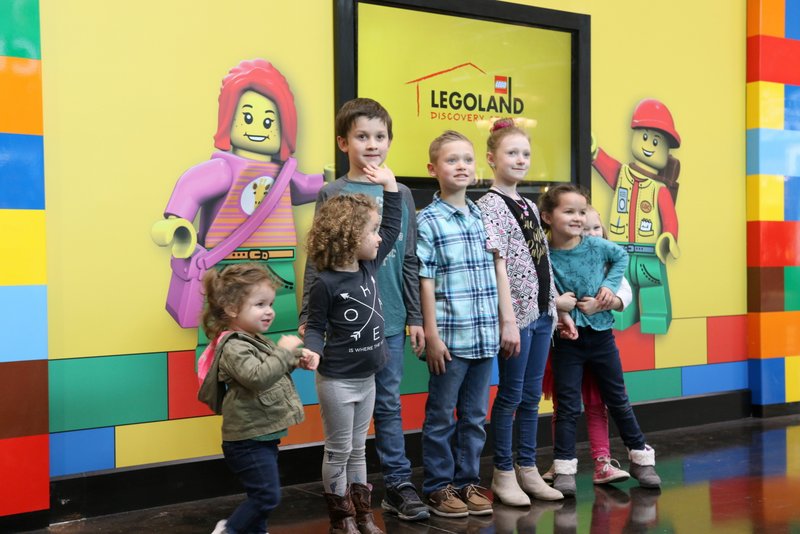 Other tips and cool things to note
Everything is included in your ticket price except food or things purchased in gift shop.

It includes unlimited rides, theater, creative workshops and play area!

There is no outside entrance to Legoland. Park outside District 6 and walk inside the mall towards the food court.
Having only one entrance makes it really nice to keep track of your little ones and know they can't get far without you knowing it.
Legoland is located right next to the food court and Starbucks!
There is a quite room right next to the play area for nursing mothers or kids that need a break from all the noise and stimulation.
There is free wifi for costumers.
If you have a young child that is not tall enough to ride a ride, but you don't want to or can't go with them, a staff member will ride with them!
This attraction is ideal for children aged 3 – 10 years
There are 2 LEGO rides, a 4D cinema and a large children's play area
Children MUST wear socks on the large play area
Creative Workshop – learn LEGO building tips from the experts
MINILAND

– see Metro Detroit's iconic buildings and attractions made from LEGO bricks
Enjoy a birthday party to remember in our birthday party rooms
Special discounts for school field trips
Adults must be accompanied by a child to enter
Don't have kids but want to play? Legoland will be open for adults only, the last Thursday of every month. Find out more here!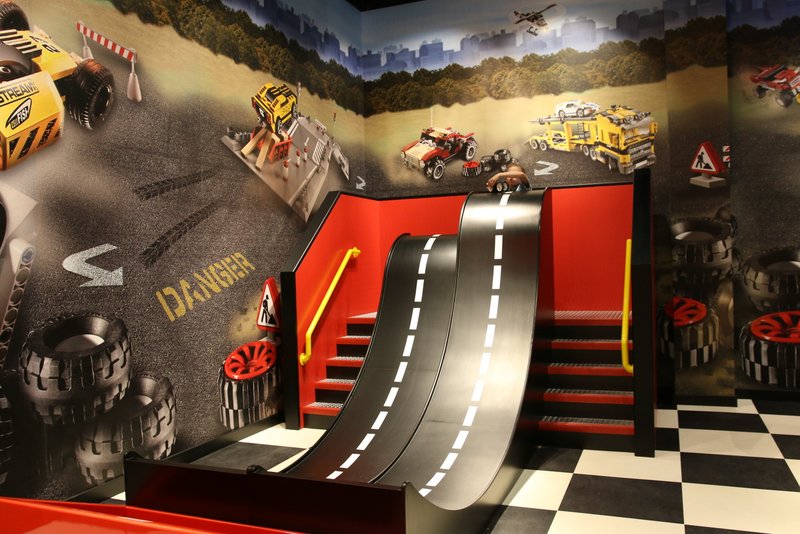 In Conclusion
You could easily fill a whole morning or afternoon here! Since there are so many fun things to do at Great Lakes Crossing, I would highly recommend planning a day trip. If you don't think you would go often, or after you've gone once you don't have a desire to go back, a single day ticket may be right for you.
Tickets are cheaper when booked online AND you will guarantee a spot to get in! If you wait until you get there, there is no guaranteeing they won't be sold out for the day.
If you are looking to splurge on something fun for your family, you may want to consider an annual membership or even a joint membership with the SeaLife Aquarium. It may seem pricey, but it's all in how you look at it.
Would you use it?
Are you looking for fun, local outings to do together as a family?
Depending on the size of your family and the price you'd paid for individual tickets, this may be a more cost effective option.
If you look at it like a local vacation or "stay-cation" the price is still way under what it would cost to travel somewhere out of state or visit any other theme park!
Other Things to do at Great Lakes Crossing
Free children's soft play area in food court
Eat at the food court
Grab a cup of coffee
Shop! My personal favorites at GLC are Charming Charlie, The Disney Store and the Gap Outlet
Eat at the Rainforest Cafe (our favorite) *cheaper kids meals on Wednesday nigh after 5:00
Go on a carasoul ride (small fee)
Visit SeaLife Aquarium
Visit the Bass Pro Shop and check out their fish tank for free or pay for a round of target practice with their arcade style gun range
Have an Awesome Day!