This post was sponsored by Oriental Trading Company and may contain affiliate links. OTC let me choose all my supplies from their insanely huge inventory of product. All opinions expressed here are my own!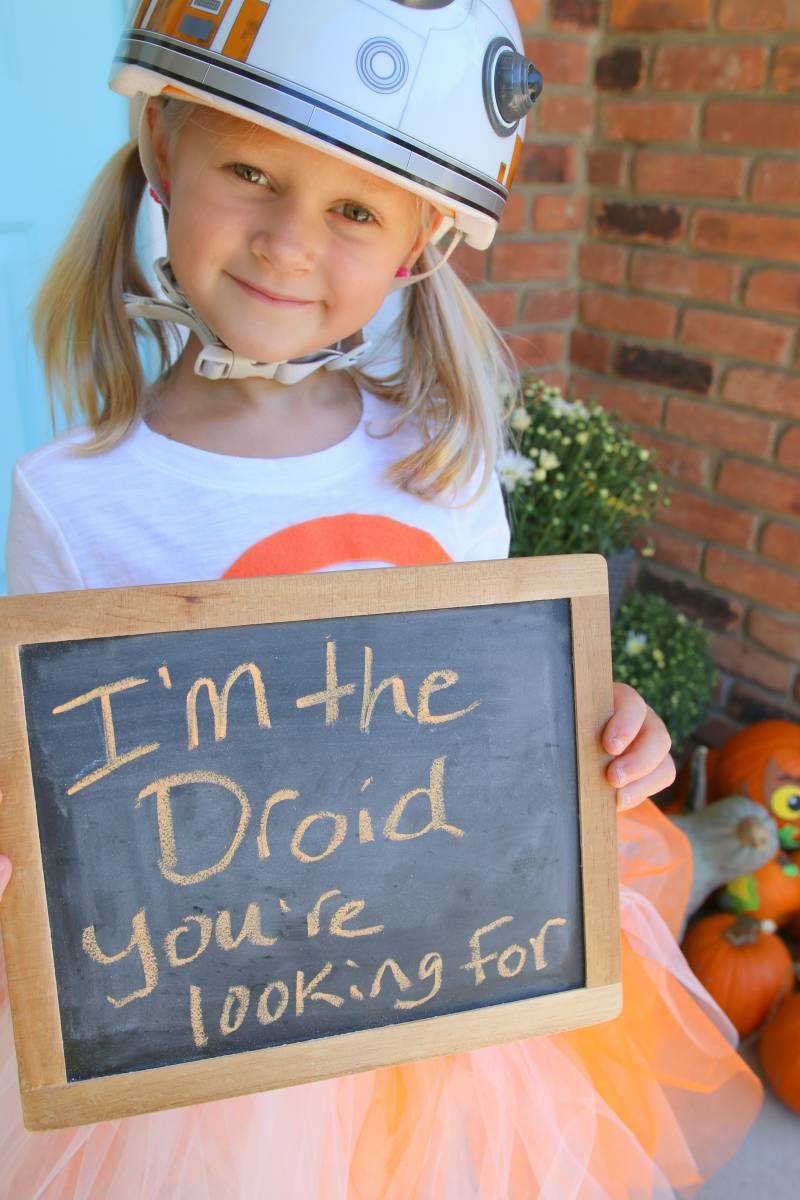 I CANNOT believe the girl that has ALWAYS been a princess for Halloween has requested to be BB-8 this year! We have done Star Wars themed family costumes in the past, but when we started talking out what everyone wanted to be this year and realized we had a Force Awakens theme going on, we had to go with it!
I jumped on the idea of a BB-8 costume, but because I could TOTALLY see her changing her mind when she realized she had chosen a DROID over a PRINCESS, I knew I needed to make it girly and cute.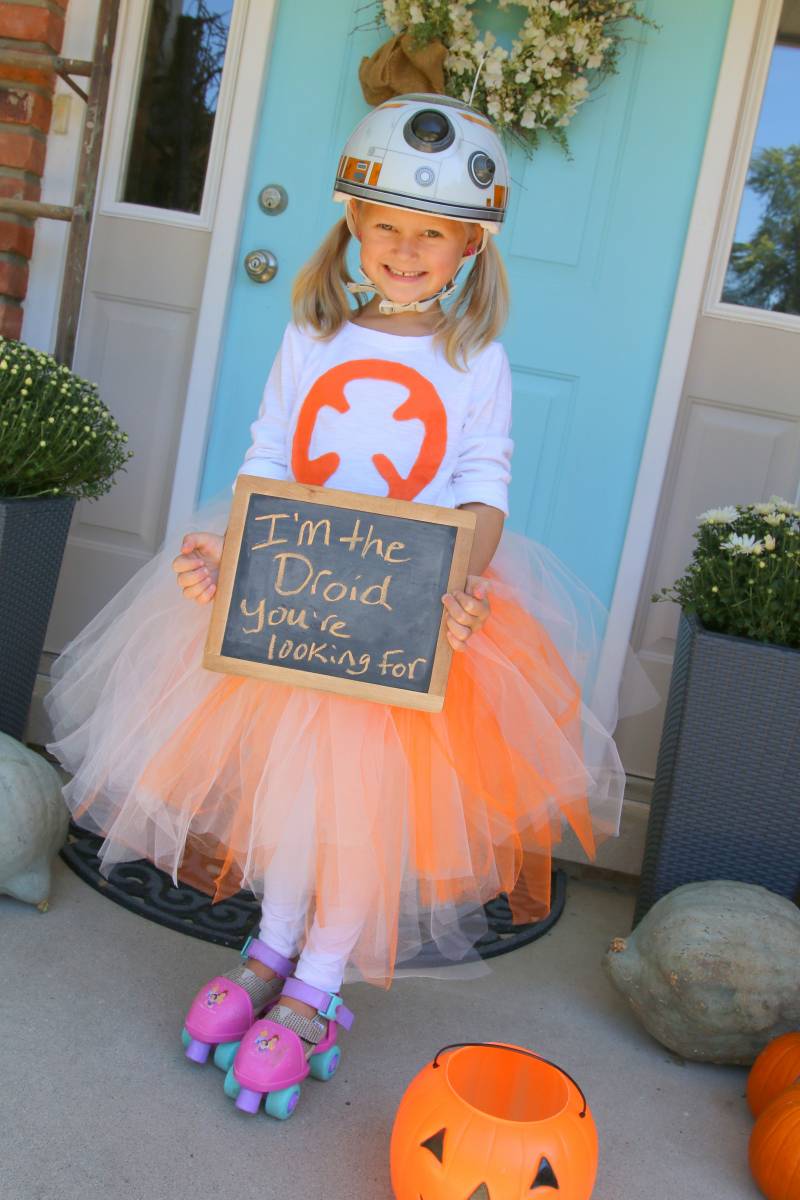 This is a incredibly easy costume to make and the end product is adorable! I am so glad she loves it. The roller skates may be reconsidered for actual Trick-or-Treating, but they are one of her favorite parts for now.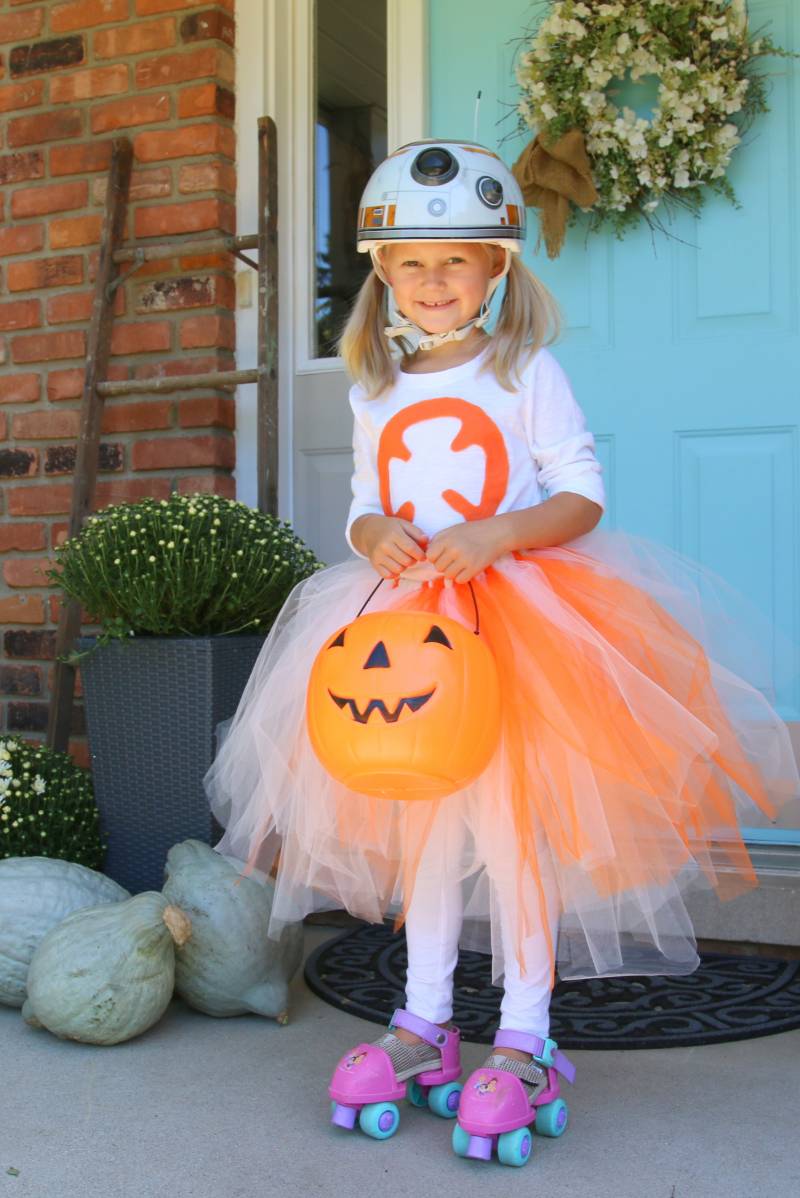 I considered making my own hat of some kind, but had already fallen in love with this cute bike helmet a while ago. I figured it was a good time to buy one, and I'm glad we did! The helmet really makes the costume, in my opinion.
Oriental Trading Company was so generous to supply me with the products I needed to make this costume. I have been a big fan of theirs for years, and was excited to go shopping. I got products to make this costume and a few more things, which I'll be sharing soon!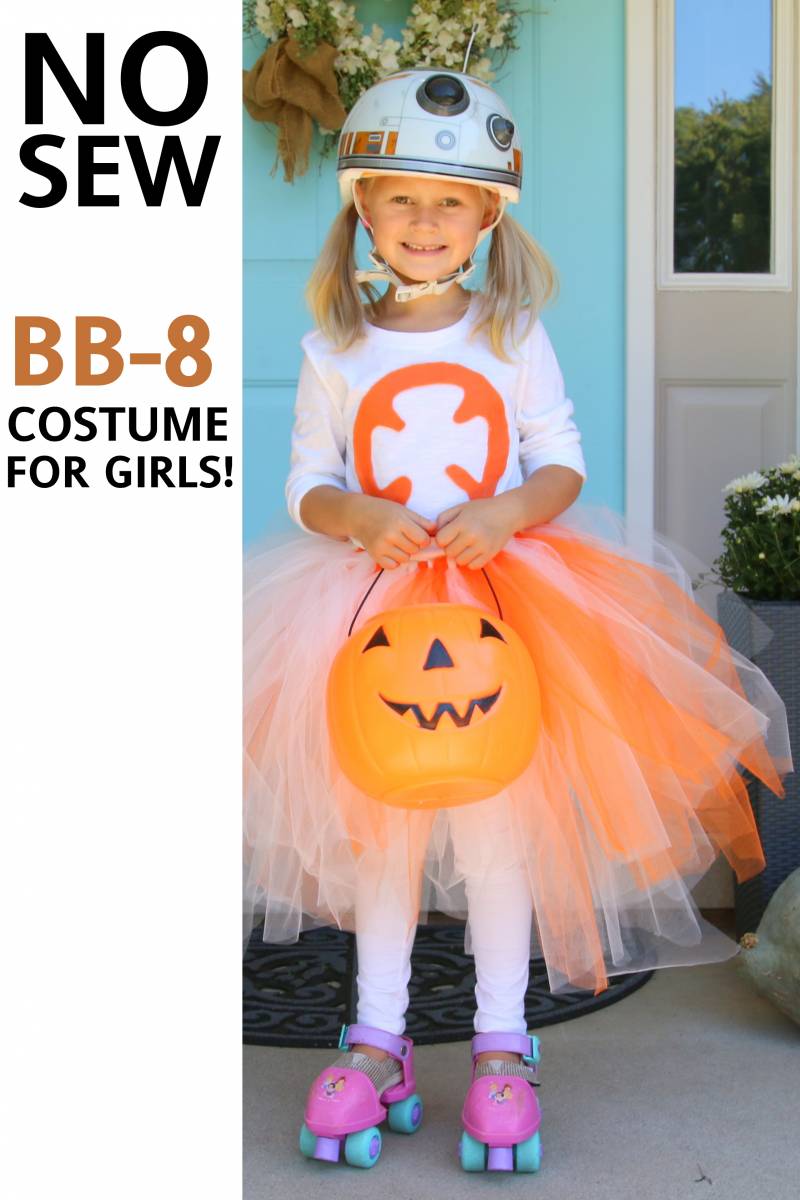 Supplies:
White Shirt
BB-8 Hat or Helmet – This is the exact one I got!
Roller Skates (Optional!)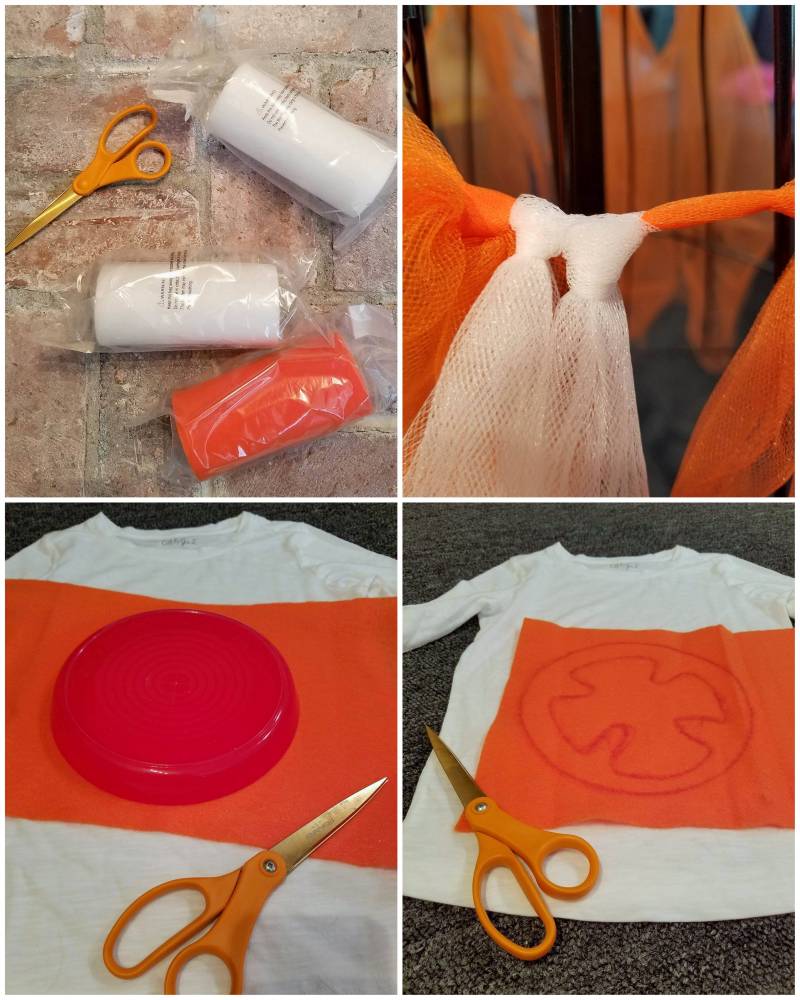 The Skirt:
Cut a piece of tulle that is long enough to tie around your child's waist and make a bow in back
Measure your desired length and cut a piece of tulle that is double that length
Fold your tulle in half, making a loop at one end
Positioning your loop downward behind the waste piece, bring the two ends over and thru your loop and pull tight
Repeat step 4 and push all pieces together so they are tight until you have a skirt that is wide enough to wrap around your child's waist. For more details on how to do this, see the pictures in my other post here
That's it! Tie a bow and you're good to go!
The Top:
I used an IKEA child size plate to trace a circle onto a piece of orange felt
Using a marker, mark out what you want your circle to look like
Cut out circle piece
Glue onto shirt (you could also sew it on, but this is the no-sew option!)